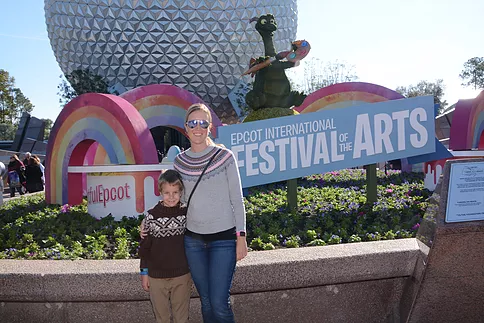 2018 Epcot Festival of the Arts
January 15, 2018
Sharing is caring!
The Second Annual Epcot Festival of the Arts is in full swing! We recently visited on a chilly Sunday afternoon to explore all the fun new activities, events, and food for the festival. I went with my 8 year old son for a one on one date, and we had a magical time. There were so many new and different experiences, even for a decade long Disney World annual passholder!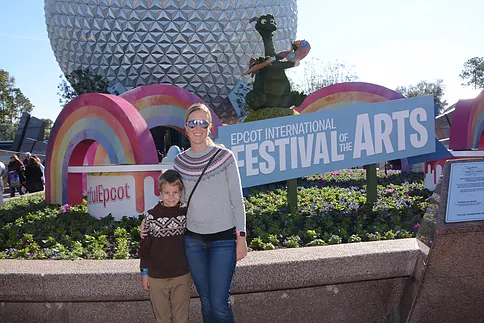 When we first arrived, we did some of our favorite rides; Spaceship Earth, Livin with the Land, and Test Track. The park was fairly crowded, but with the fast passes, we got those three rides done in about two hours overall. We also played some games in the exit area for Spaceship Earth and took one last visit to the Circle of Life, an Environmental Fable, in the Land Pavilion. This very dated 20 minute movie will close on February 8, 2018 after a 22 year run. Be sure to check out my Instargram highlight video to see our last viewing of Circle of Life at Epcot.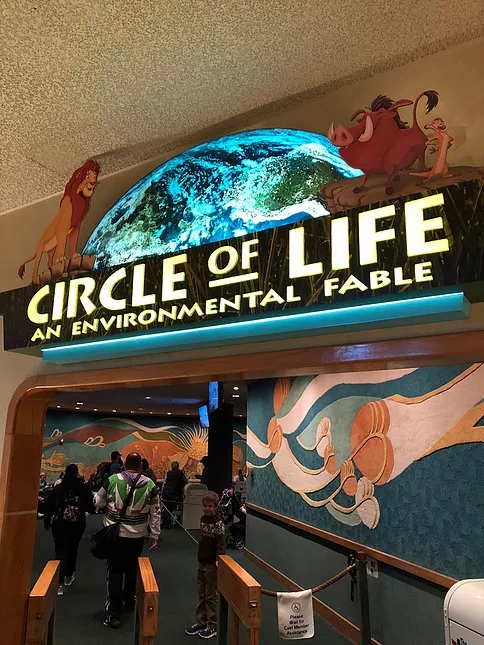 Since this afternoon and evening were all about my little man, I wanted to find the best Epcot Festival of the Arts experiences for him. We went over to the Sidewalk Chalk art, and while we were too late for him to be able to draw (closes at 4 pm most days), we did really enjoy viewing all of the beautiful artwork. Next, we went looking for the interactive mural painting. This is in the Showcase Pavilion, on the side on the way to Canada. There was a short line and we waited about five minutes to be able to help contribute to art at Epcot. You get a paintbrush and a small container of paint, which corresponds to a number on the mural. It's a huge paint by number! You can paint five squares of your particular color, and then also touch up anything that needs it. When you are finished, you receive a postcard of the finished Figment Mural. It was a fun free souvenir that my son has already hung up in his room. We really enjoyed this activity and look forward to seeing the finished Figment mural on a future visit to Epcot!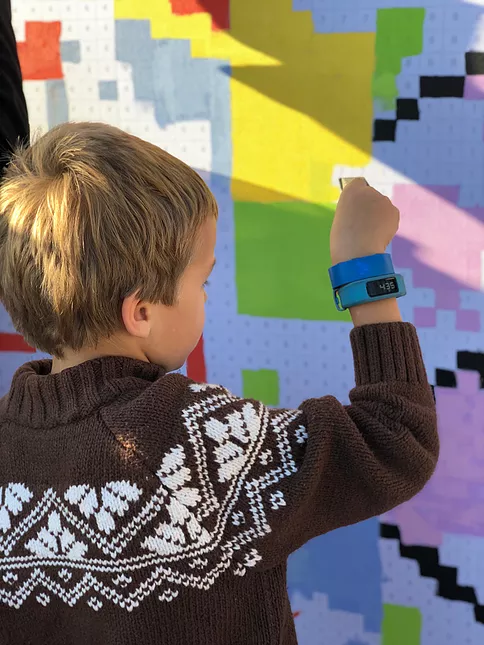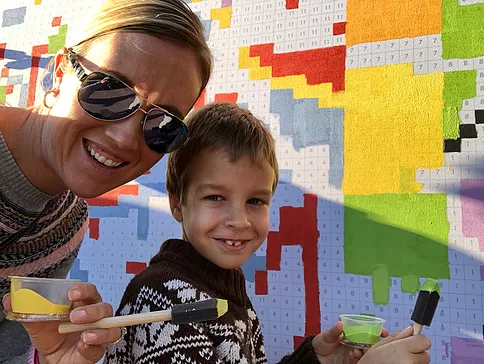 Before we rode Test Track, we checked out the Fountain Stage for Art Defying Gravity show. This was a Cirque-like show that lasted about 15 minutes. My most recent Instagram post shows one of the most impressive poses that we saw on stage. We really enjoyed the show and it was the perfect length to keep my 8 year old's attention. It is amazing to have the opportunity to see performance art right in front of the Spaceship Earth!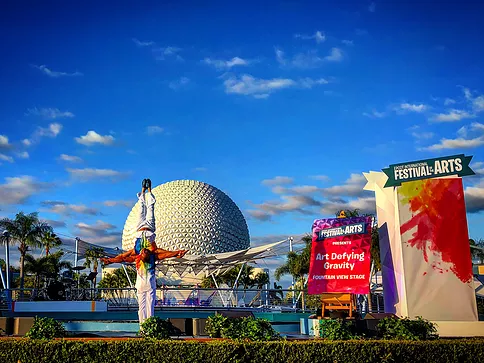 There were a lot of workshops, food, and some beautiful Disney attractions posters in the Odyssey Festival Center. We really enjoyed seeing some favorite attraction posters from around the world at different Disney parks. My son enjoyed picking out which one was "ours" (aka from Disney World), without reading the poster label.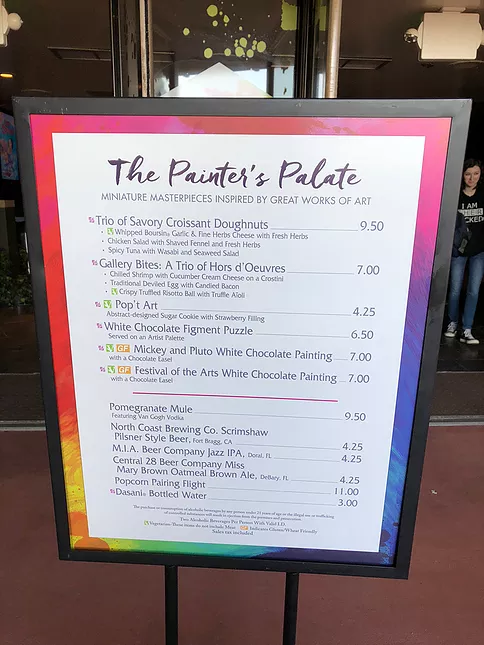 There were a lot of food offerings around the World Showcase, but we had reservations at the San Angel Inn at the Mexico pavilion. This was the restaurant we ate at when we took Tucker on his very first visit to Epcot when he was just a few weeks old. It was very special to visit again with my young man of 8! We had a delicious meal, and then headed out to make the journey around the World Showcase.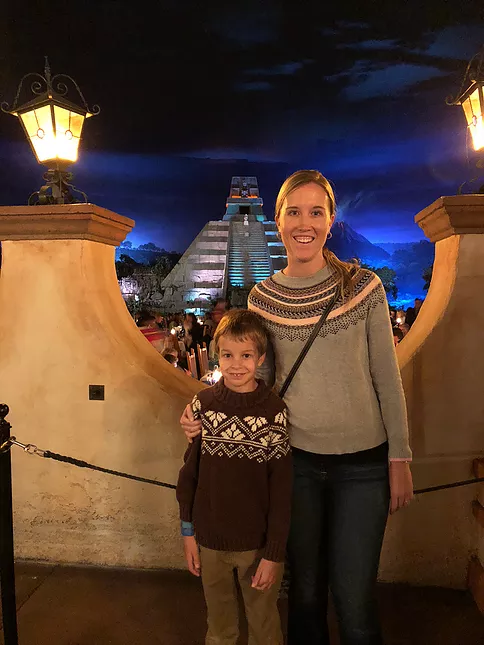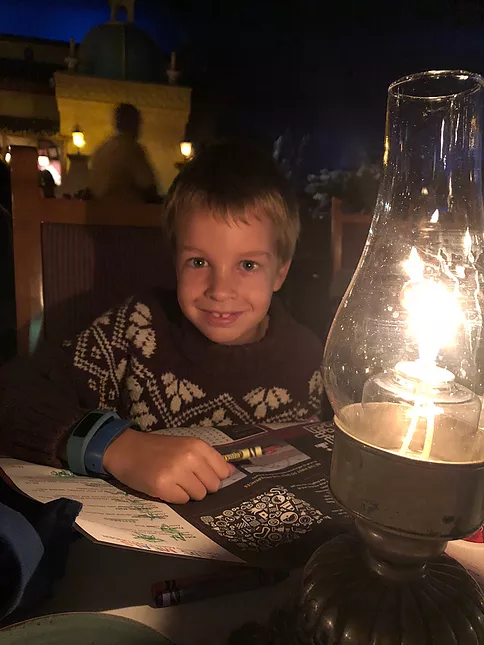 We were headed to the American Adventure to get our free beautiful Belle art print for annual passholders. There was a short line and we were thrilled to get this fun freebie! I am always up for anything free at Walt Disney World! Along the way around the Epcot World Showcase, we really enjoyed jumping into art prints. This was another fun and free Festival of the Arts experience!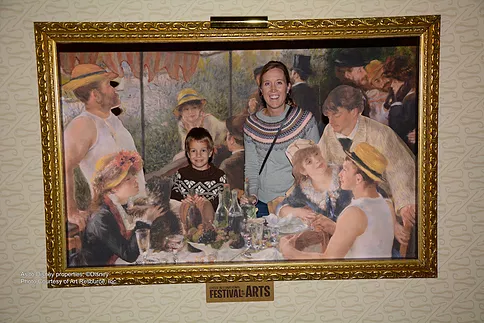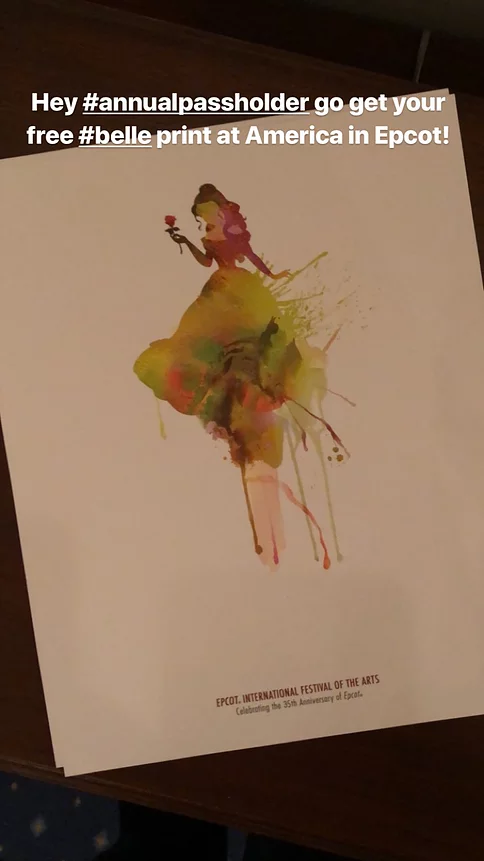 Overall, we really enjoyed the 2018 Epcot Festival of the Arts. As a large family, we try to spend money as wisely as possible at the parks on our frequent visits. The Festival of the Arts had a lot of free opportunities like shows, activities, and fun photo experiences. It was a lovely date afternoon and night with my middle child at Epcot. We hope to return before the festival closes on February 19, 2018 and experience some of the food offerings, and hopefully also get a chance to see the Disney on Broadway Concert series. There is so much to see, it would take several visits to really experience it all! Good thing we don't mind repeat visits to Walt Disney World!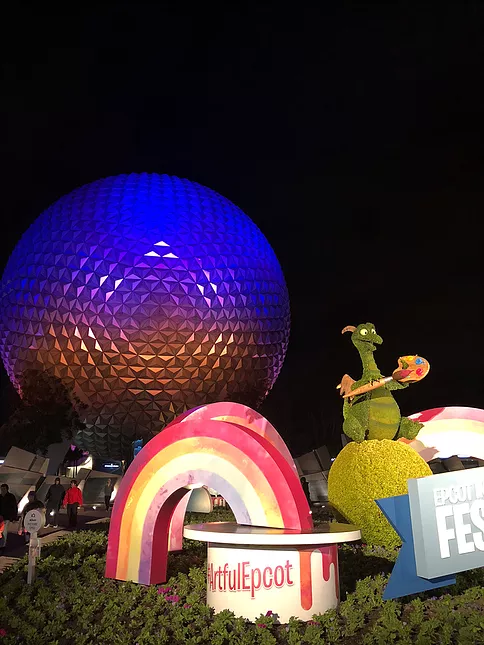 You May Also Like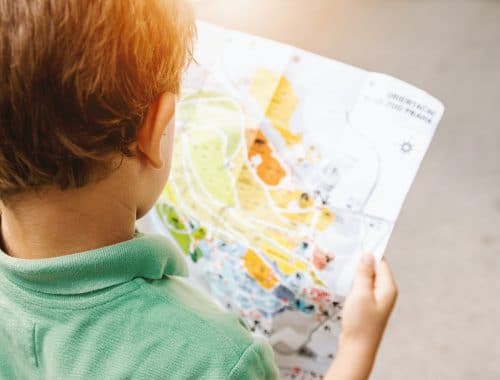 April 1, 2021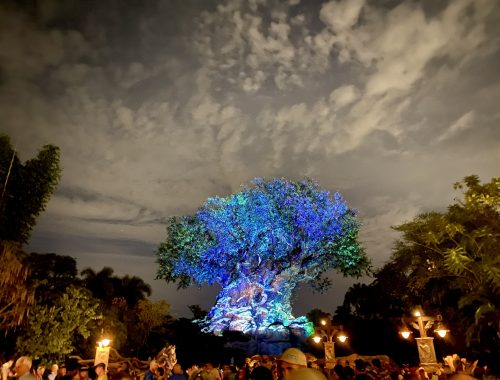 December 15, 2021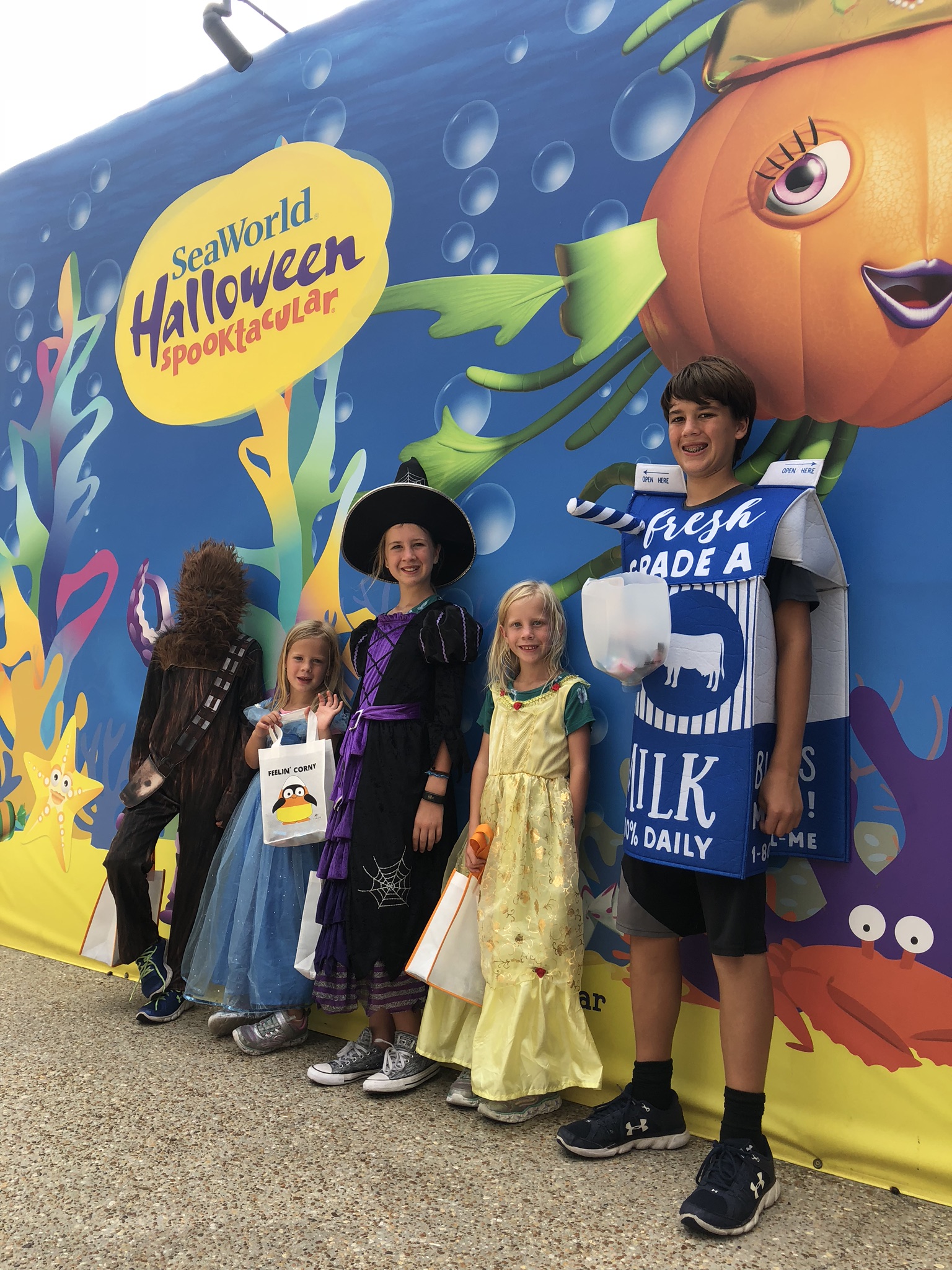 October 18, 2018