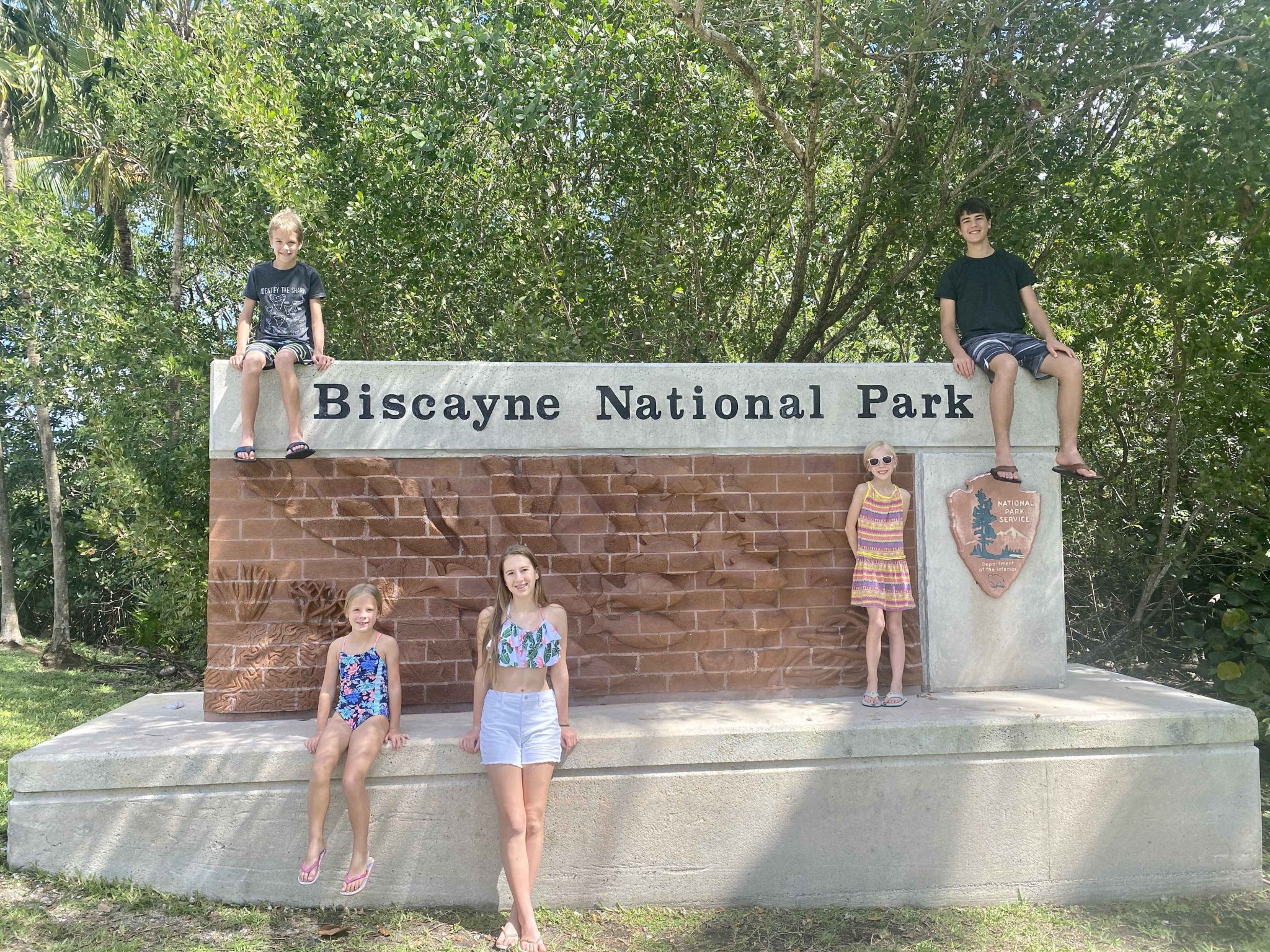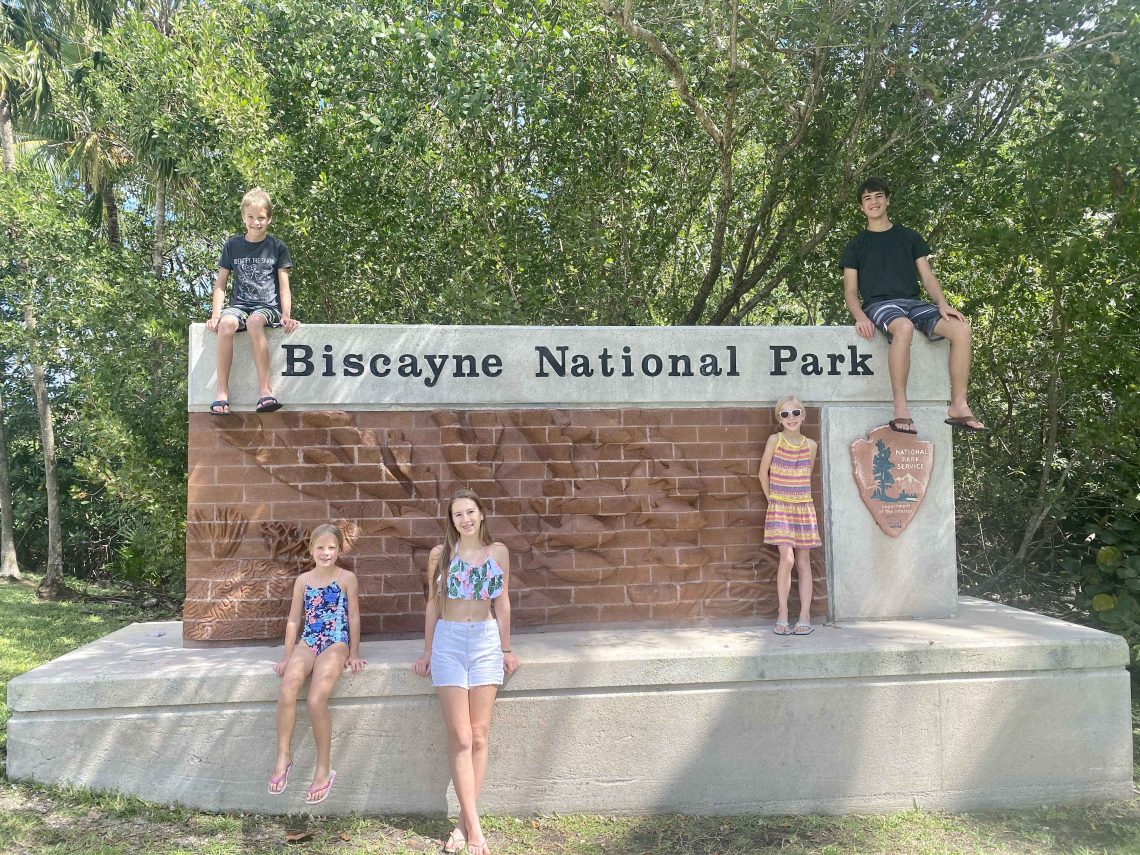 Biscayne National Park Snorkeling: Exciting and Accessible
February 18, 2023
Sharing is caring!
Everything you need to know about Biscayne National Park snorkeling
As we have worked our way through the National Parks, we've seen volcanoes, mountains, rainforests, forests, and more. But at Biscayne National Park, we experienced a mostly underwater paradise in Florida. That's one of the great things about the National Parks; you experience so many different ecosystems! And even with five kids, we loved Biscayne National Park snorkeling. We stayed at The Biltmore Hotel in Miami as our home base for exploring Biscayne National Park. It was a wonderful trip from start to finish!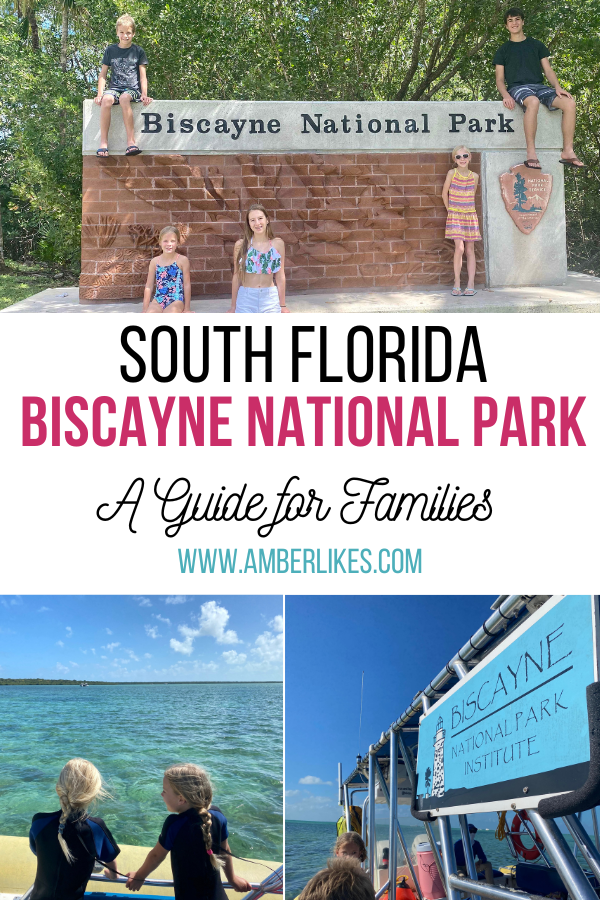 Biscayne National Park Explained
Biscayne National Park is a protected area located in southern Florida, in the United States. It is located within Biscayne Bay. This is a lagoon that stretches for 35 miles along the southeastern coast of Florida. And it covers an area of over 172,000 acres. The park was established in 1980. And it is the largest marine park in the National Park System.
Biscayne National Park is home to a diverse array of marine life. For example, this includes sea turtles, dolphins, manatees, and over 500 species of fish. In addition, the park's coral reefs, which are part of the third largest coral reef system in the world, are a major attraction for snorkelers and divers. Visitors to the park can also enjoy kayaking, canoeing, fishing, and hiking along the park's many trails.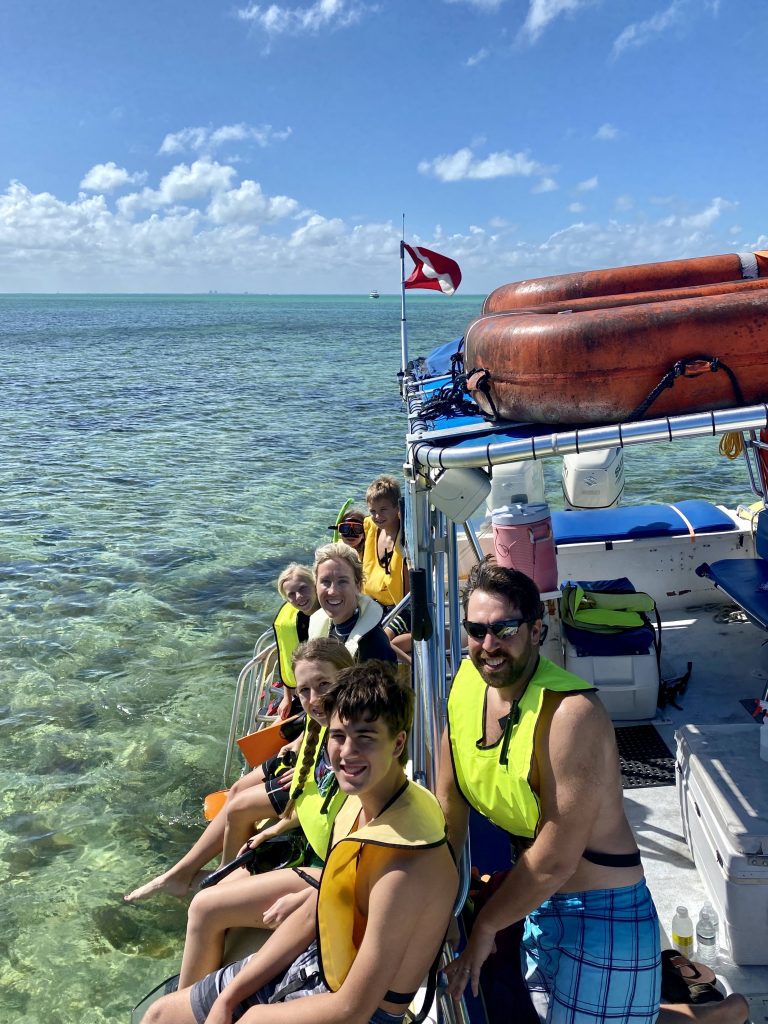 One of the main attractions in the park is the Maritime Heritage Trail. This is a collection of shipwrecks and other historic artifacts that can be explored by divers. In addition, the park also contains several islands, including Elliott Key, which is the largest island in the park. This island is popular for camping and picnicking.
Biscayne National Park is an important part of the ecosystem of southern Florida. And it is a popular destination for visitors from all over the world who come to explore its natural beauty and learn about the history and culture of the area.
Visitor's Center Details
Yes, there is a visitor center at Biscayne National Park. Visitor Centers are always our first stop at any National Park. And Biscayne was no different! The Dante Fascell Visitor Center is located at the park's headquarters in Homestead, Florida. The visitor center is open year-round. There are exhibits, displays, and videos about the park's natural and cultural history. And you can also find information about recreational opportunities in the park. My kids also always love completing the Junior Ranger books and activities.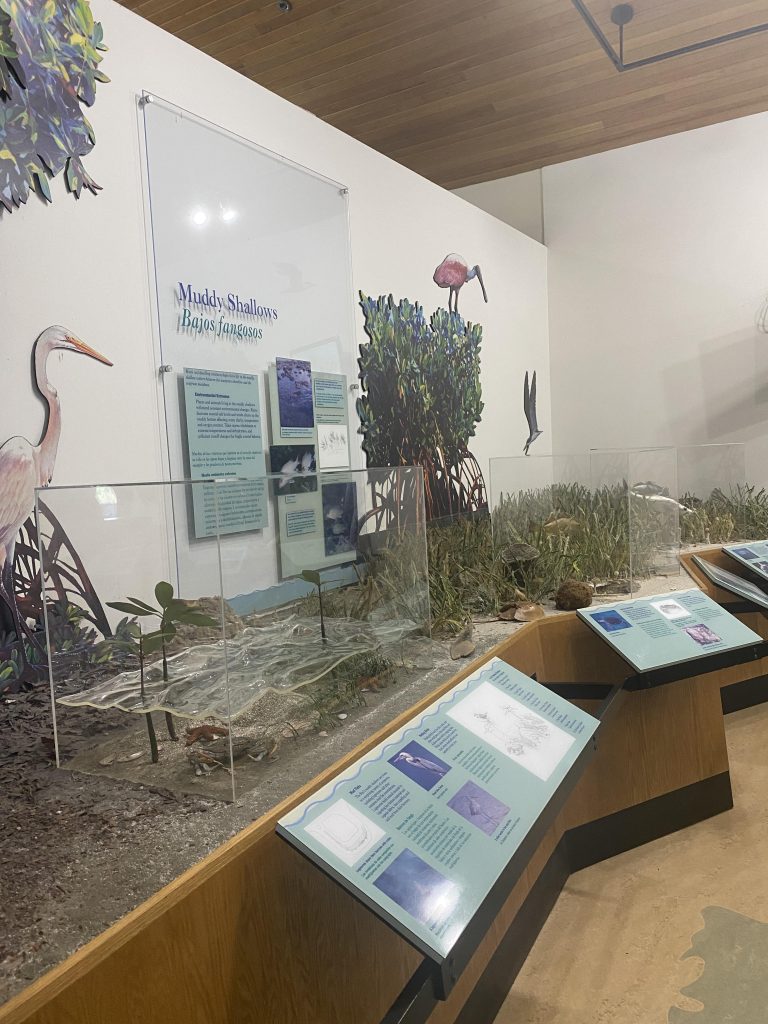 At the visitor center, visitors can also get maps, brochures, and other resources to help plan their visit to the park. In addition, there are rangers on staff who can answer questions and provide guidance on activities such as hiking, snorkeling, and boating. We love talking to Park Rangers! They are some of the most knowledgeable people you'll find at any Park.
In addition to the main visitor center, there is also a satellite visitor center located on the mainland in the town of Convoy Point. But this center is only open seasonally. Here, you will find exhibits, ranger-led programs, and access to the park's water-based activities such as boat tours and snorkeling trips.
As is true at any National Park, visitor centers are a great place to start your adventure and learn more about this unique and beautiful park. It's a must do!
Biscayne National Park Snorkeling
Snorkeling is a popular activity at Biscayne National Park, which is known for its crystal-clear waters and diverse marine life. The park's coral reefs, which are part of the third largest coral reef system in the world, offer excellent opportunities for snorkeling and underwater exploration.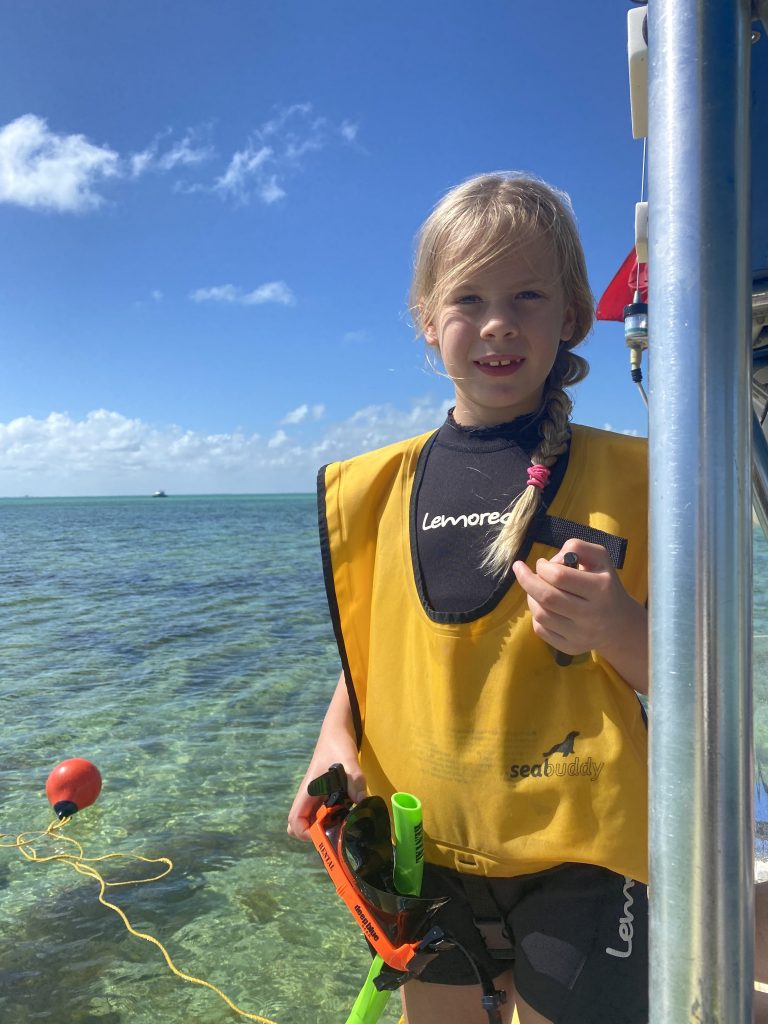 As previously mentioned, the Maritime Heritage Trail is a collection of shipwrecks and other historic artifacts that can be explored by snorkelers. And other popular snorkeling spots include the shallow waters around Elliott Key and the Boca Chita Key Lighthouse.
Snorkeling in the park requires preparation and planning. Visitors should bring their own snorkeling gear, including a mask, fins, and a snorkel. The park does offer snorkeling gear rentals. But it's always a good idea to have your own gear that fits you well and is comfortable to wear.
But for those who prefer a guided experience, the park offers several ranger-led boat tours that explore different parts of the park, including the coral reefs, mangrove islands, and historic shipwrecks. The tours vary in length and price. And reservations are recommended, especially during peak season.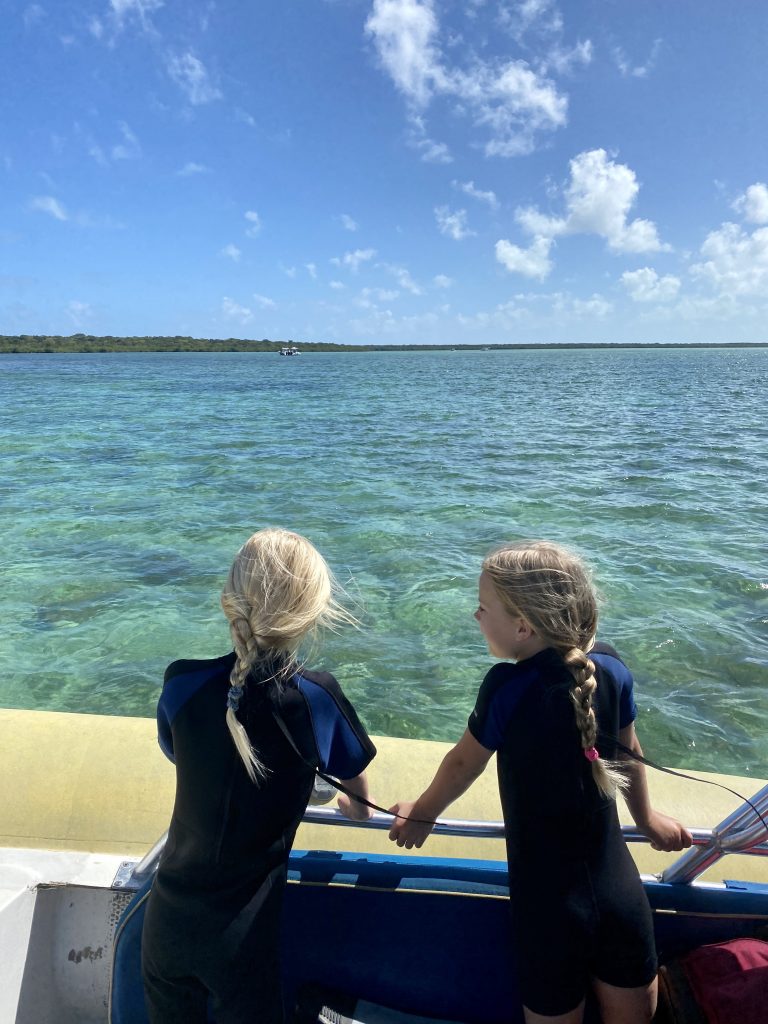 It's also important to be mindful of the park's rules and regulations while snorkeling. For example, visitors may not touch or disturb the coral reefs. And fishing or collecting of any marine life is strictly prohibited.
Biscyane National Park Institute
We took our guided boat tour through the Biscayne National Park Institute. It was such a wonderful and educational experience! The Biscayne National Park Institute is a non-profit organization that supports Biscayne National Park by providing educational and scientific programs and services to visitors, students, and the general public. The organization was founded in 1978. And it is dedicated to promoting the understanding and preservation of the natural and cultural resources of Biscayne Bay and its surrounding areas.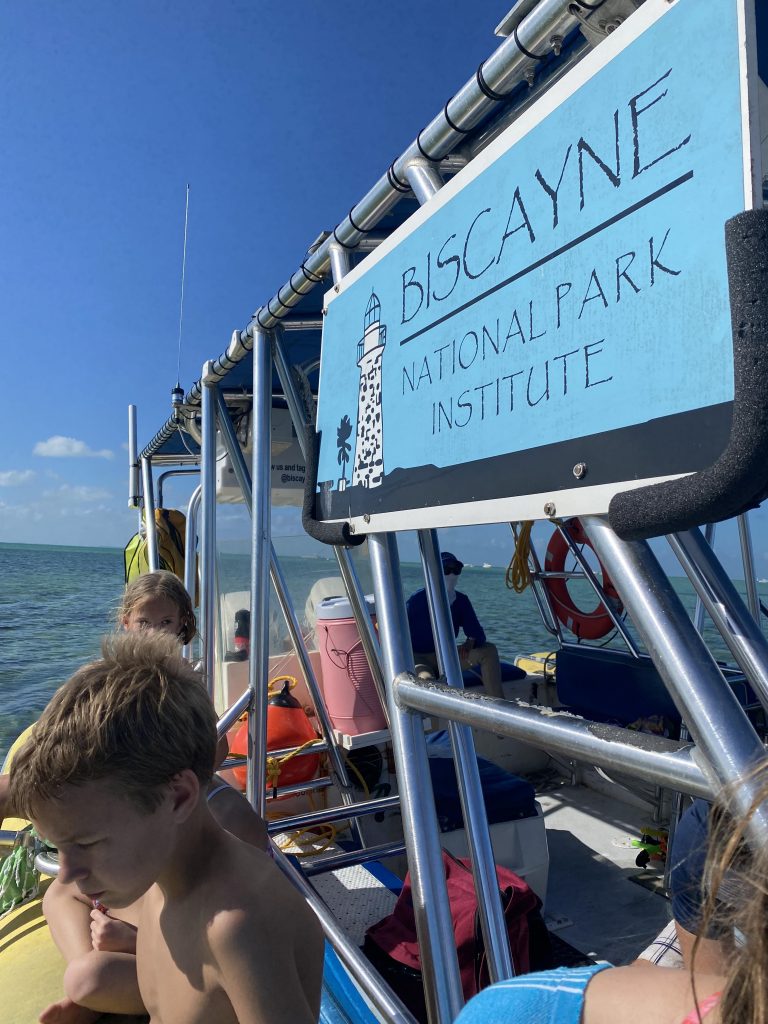 The Biscayne National Park Institute offers a variety of programs and activities, including guided tours, boat trips, educational programs, and scientific research projects. These programs help visitors learn more about the unique ecosystems and cultural history of the park.
I highly recommend taking one of these tours! And be sure to book early. National Parks have become very popular and the best experiences book up early. But with some advance planning, you can have the perfect day enjoying Biscayne National Park snorkeling!
As part of our tour, we also toured one of the smaller islands. We saw a former road of the community of Islandia and learned a lot about the local history and ecosystem!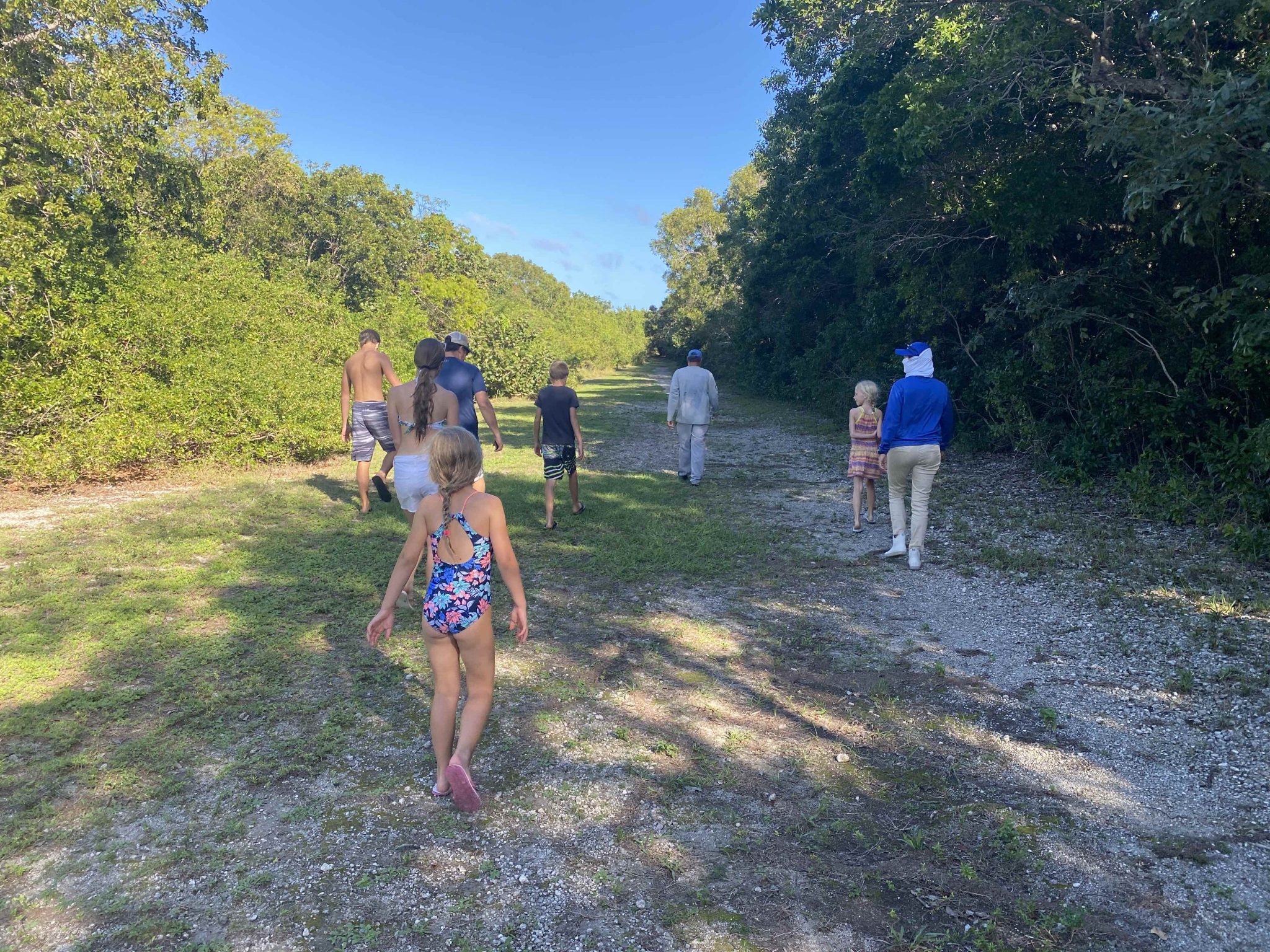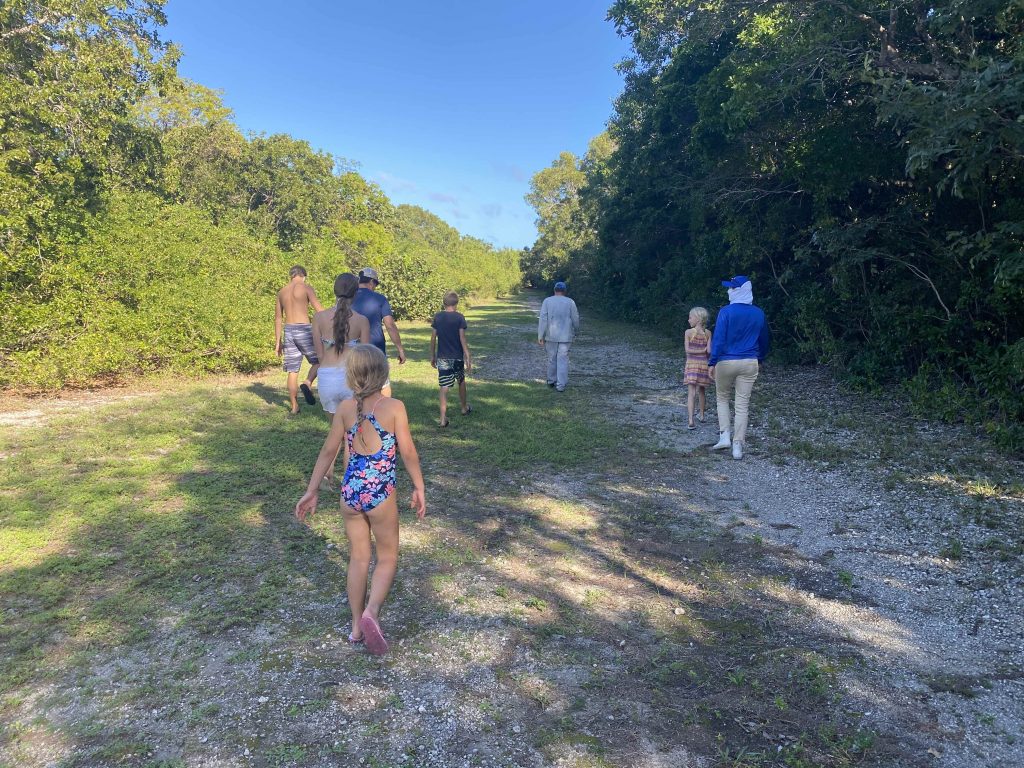 As you know, I really love Florida. And exploring National Parks in Florida is very special to me! Biscayne National Park was a great adventure for our family. And I think you'll love it too!
You may also like:
You May Also Like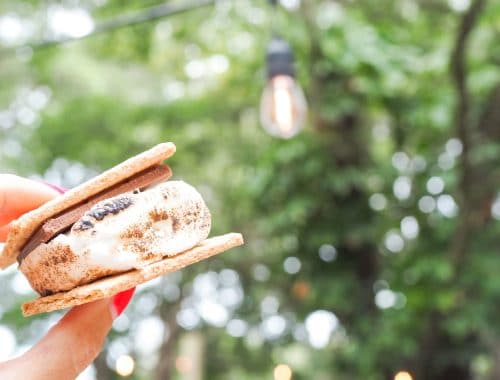 May 26, 2021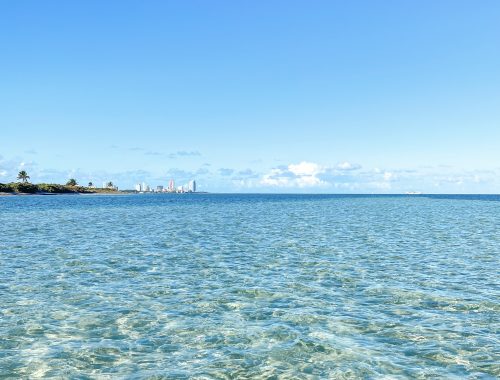 March 4, 2021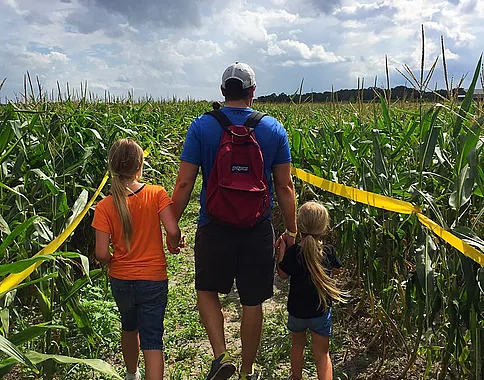 October 12, 2017