Cinderella's Royal Table in Magic Kingdom: A Date with My Son
July 11, 2018
Sharing is caring!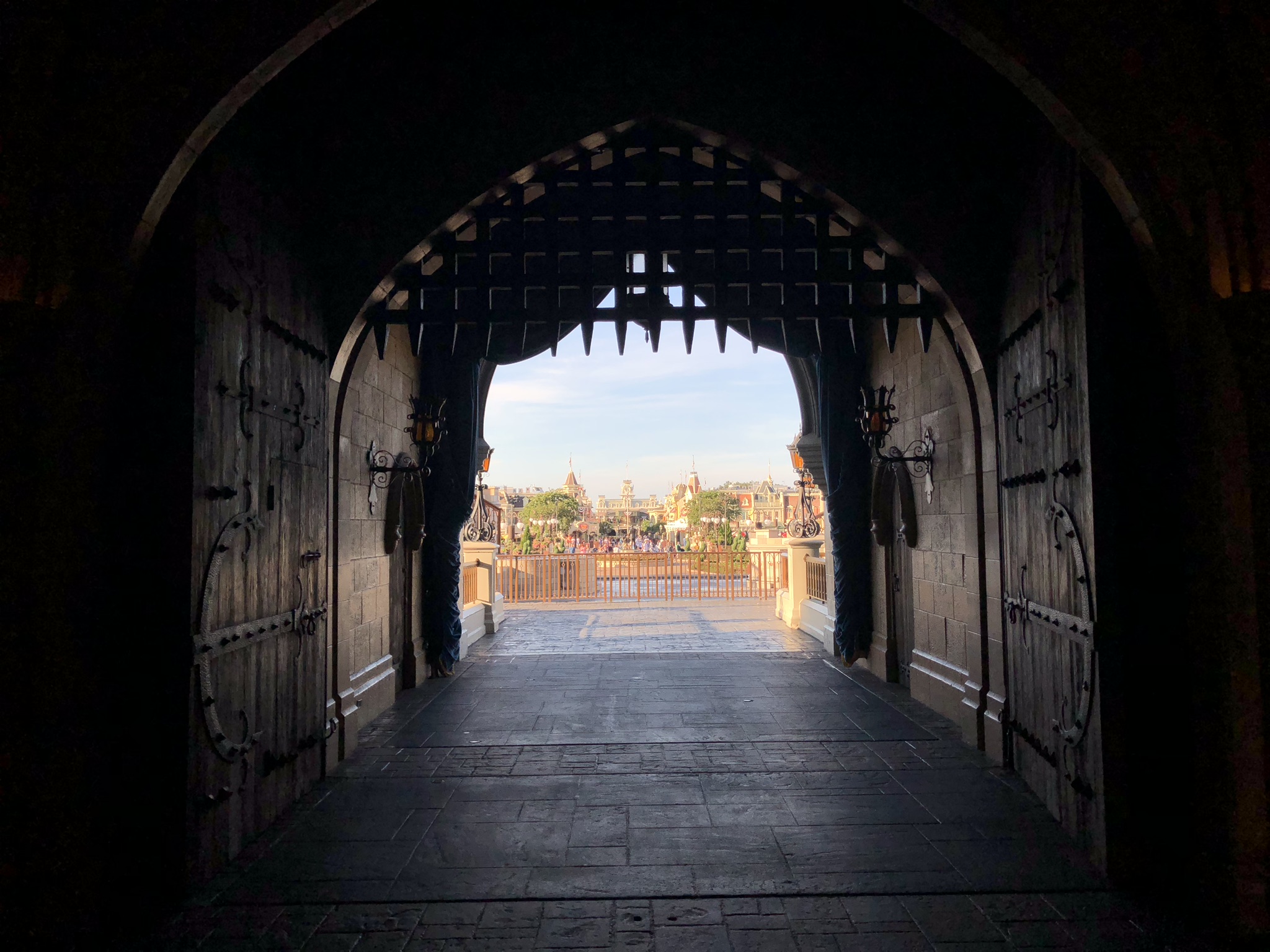 All of my children are very kind and thoughtful. But my oldest has such an unusually sweet soul. He is sensitive, generous, and sincere. He will make an excellent spouse, and makes me a very proud mother. During our whole day at Magic Kingdom, he treated me like a queen! He bought me treats, never let me carry a bag, opened doors for me, and gave me the best seat on every ride. I have no idea how I am so blessed to be this young man's guide in life, but it is one of my greatest joys!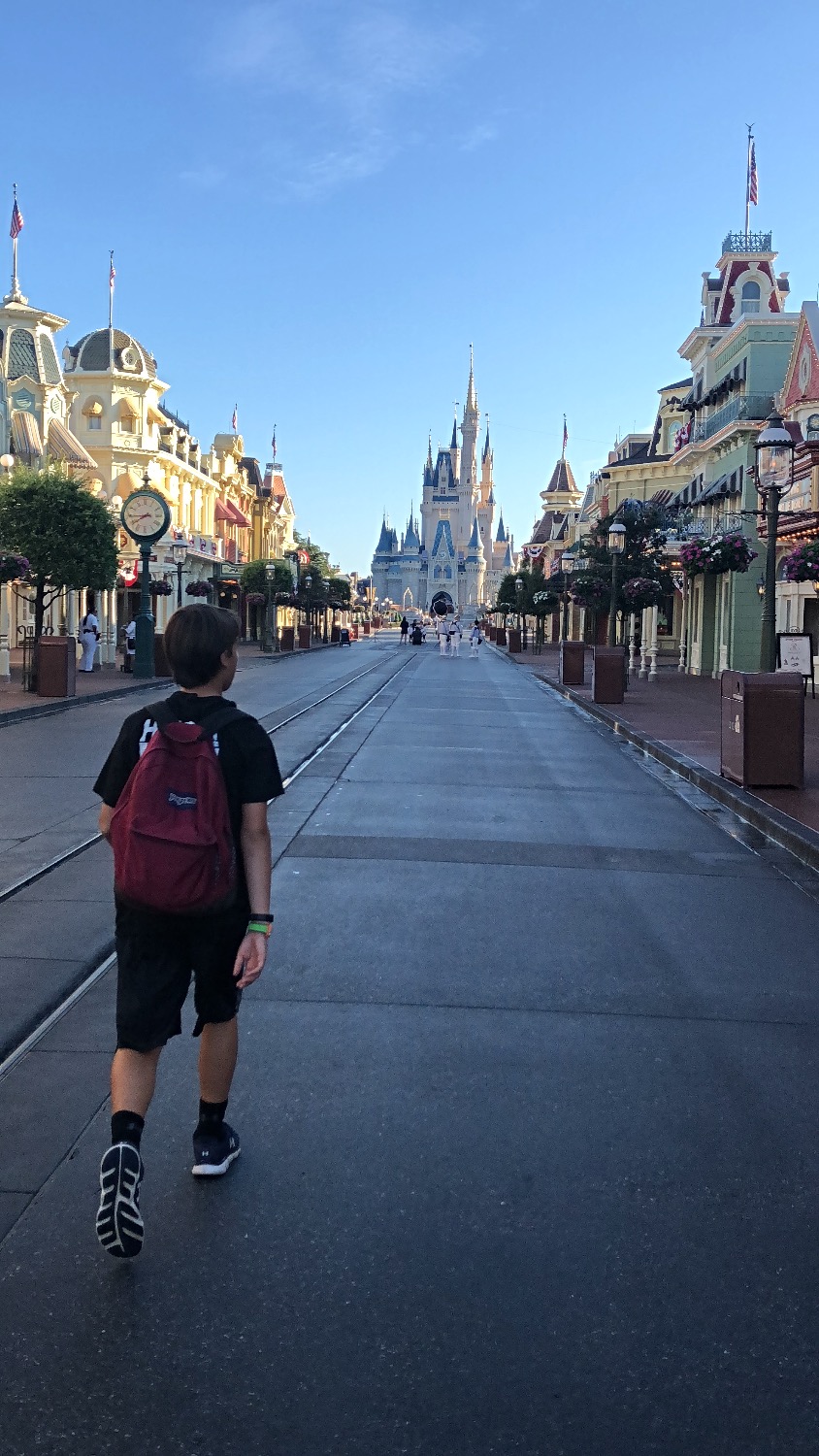 We have dined at Be Our Guest several times before park opening, and have often gotten to ride Seven Dwarfs Mine Train roller coaster two or three times before the park even opened! It's an amazing experience that is worth the price of breakfast. But since Cinderella's Royal Table is a more expensive dining experience, we decided to take our time and really enjoy the meal, rather than rush off to ride.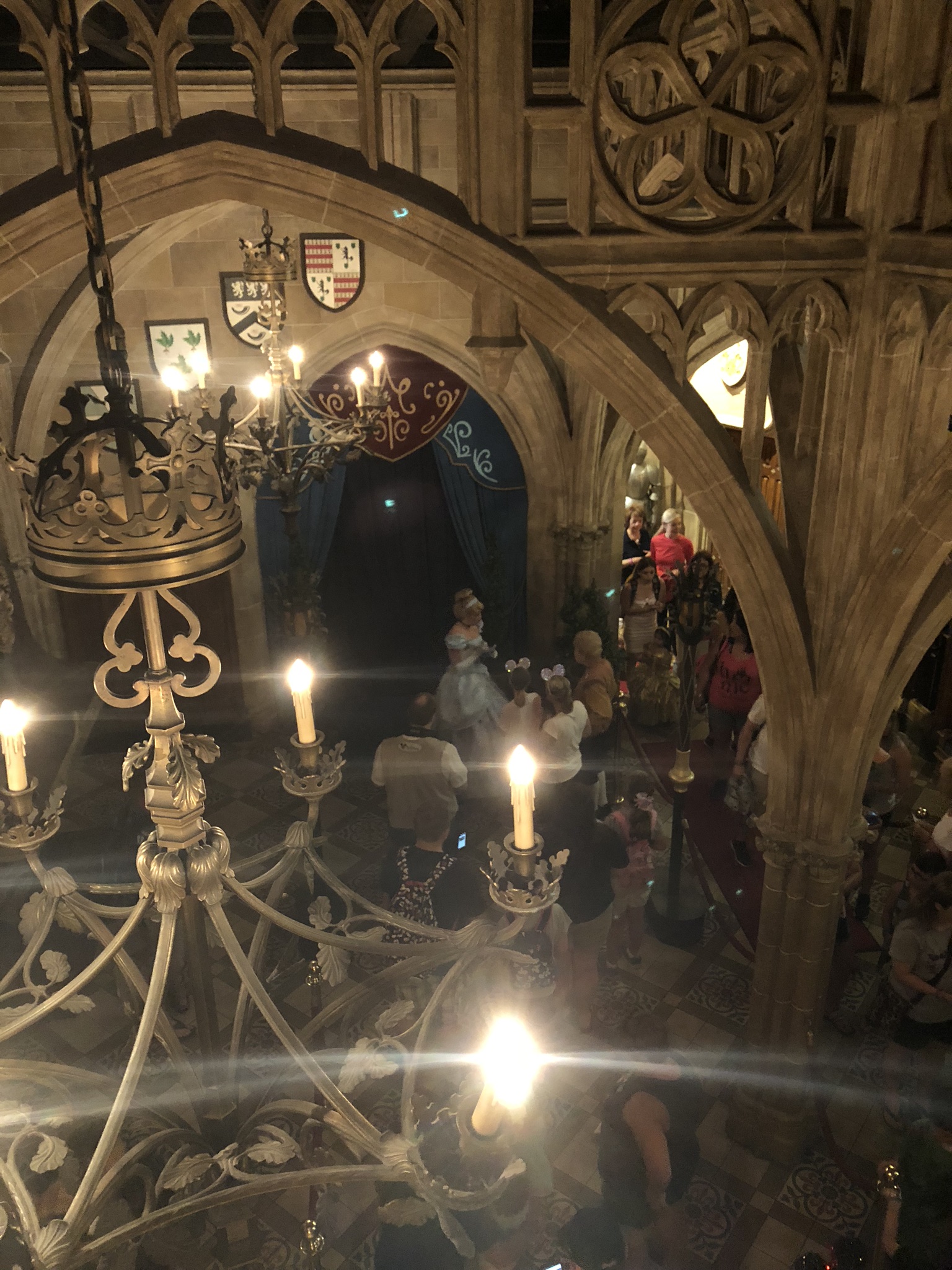 When you first enter the castle, you get to meet Cinderella! It's a lovely meet and greet, and then your name is called to proceed up the stairs to the dining area. The actual dining area is quite small, and the best seats are probably those by the stained glass window. We got a wonderful seat by the window and soaked in the glorious views of Magic Kingdom!
It's so wonderful to share Walt Disney World experiences with my son because he appreciates the little details just like I do. We noticed the Mickey shaped pastries, the details on the floor, and the inscriptions on the sword and the wand. Disney magic really is in the details, and my son loves to notice as many of these details as possible! He memorizes Disney trivia books and loves to look for little known details in every nook and cranny.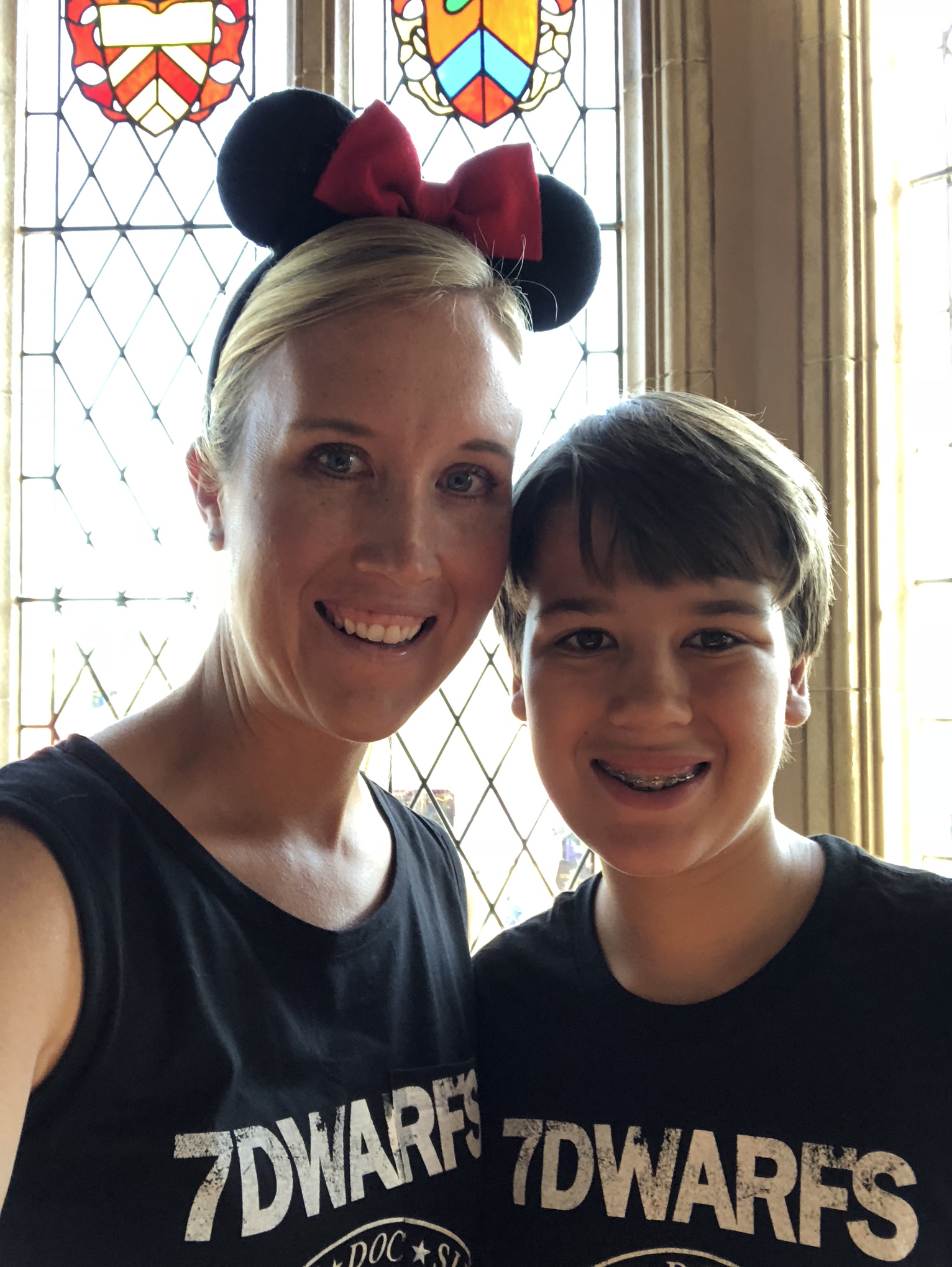 As for the food at Cinderella's Royal Table, in all honesty, the options were not my favorite. I am a pretty plain jane when it comes to food, so it was probably just too fancy for me. The pastries were amazing though and the entire experience is unlike any other. My son loved his meal, and we took the extra pastries with us when we were done to snack on during the rest of our day at Walt Disney World.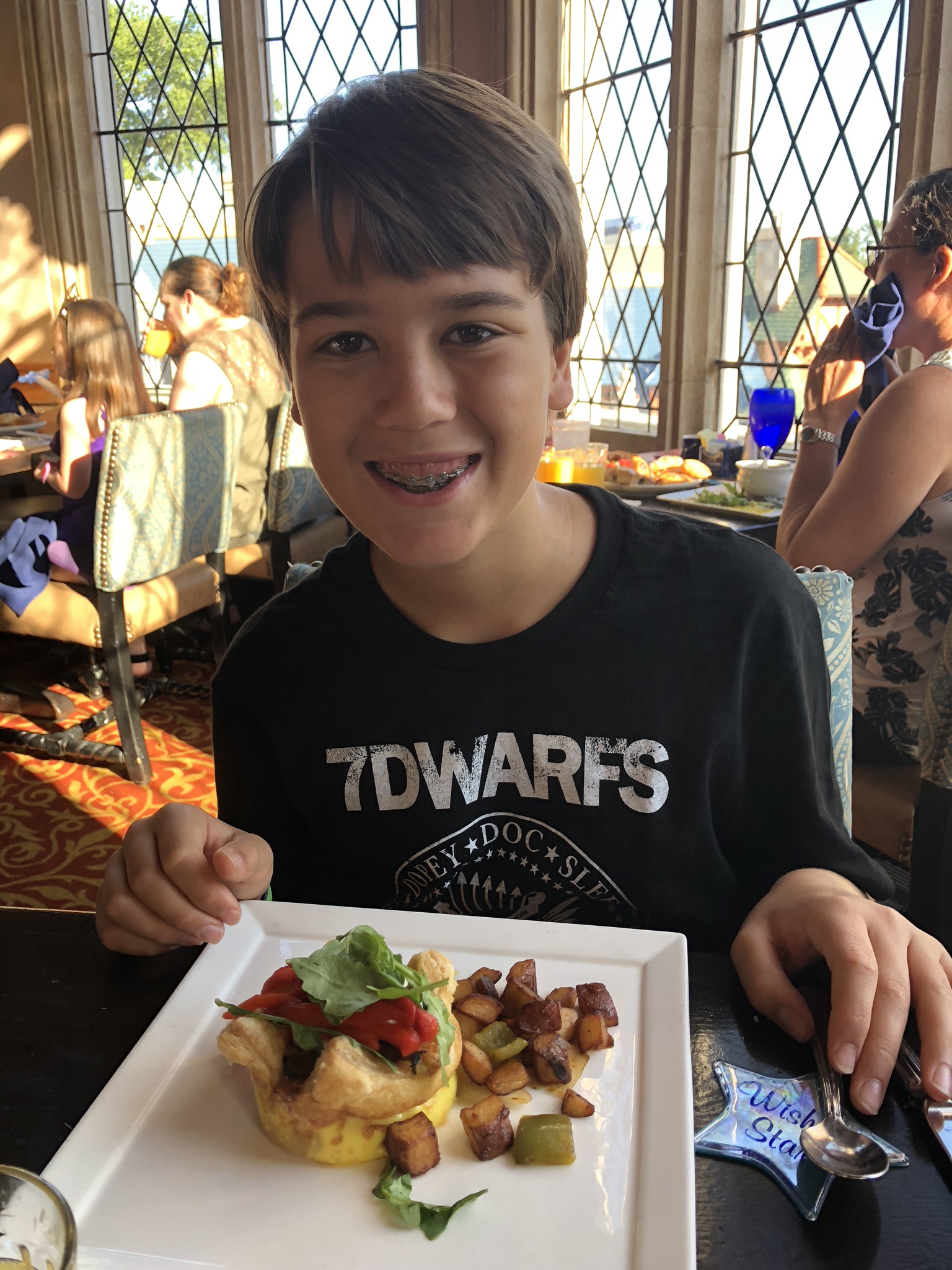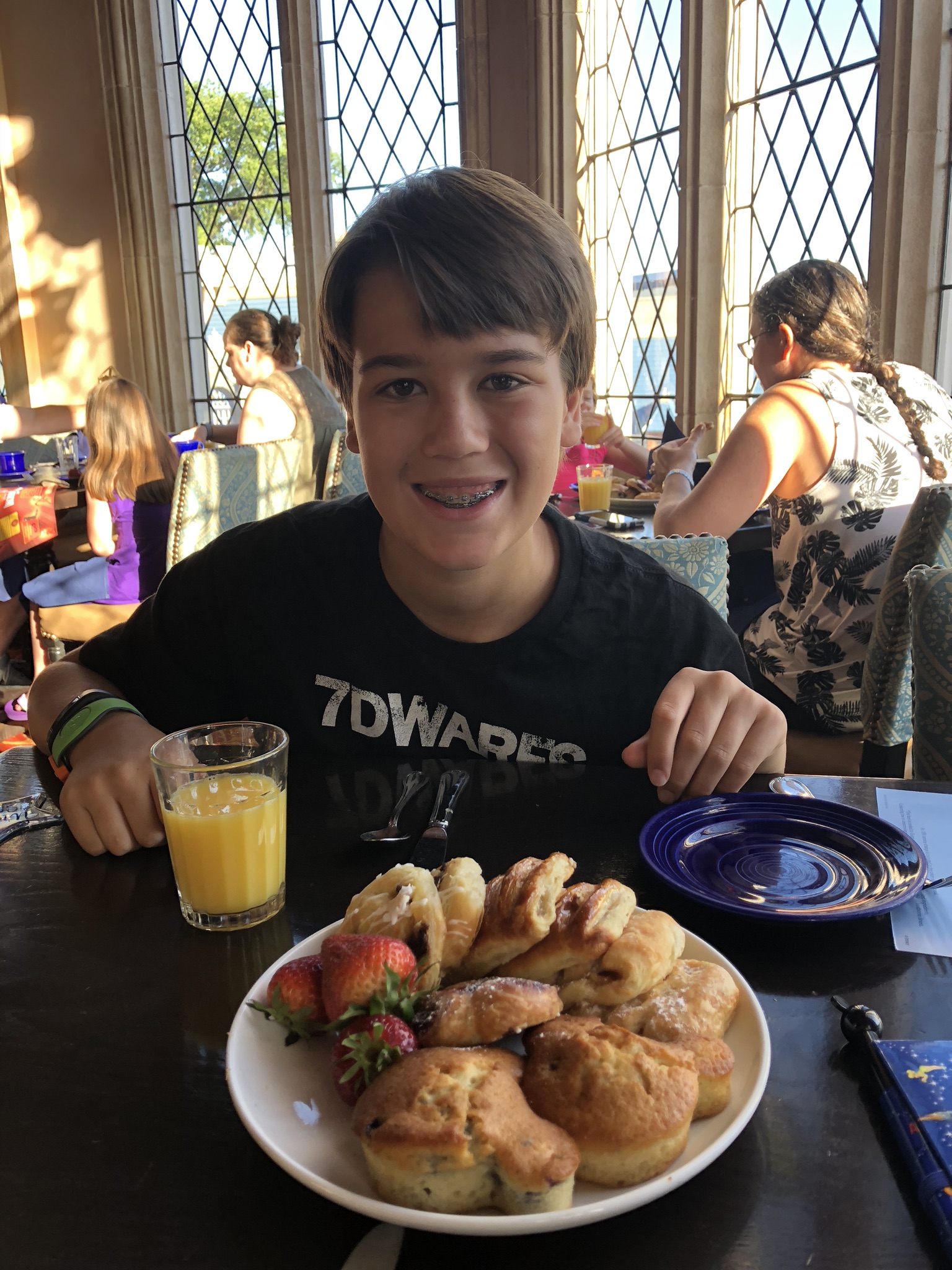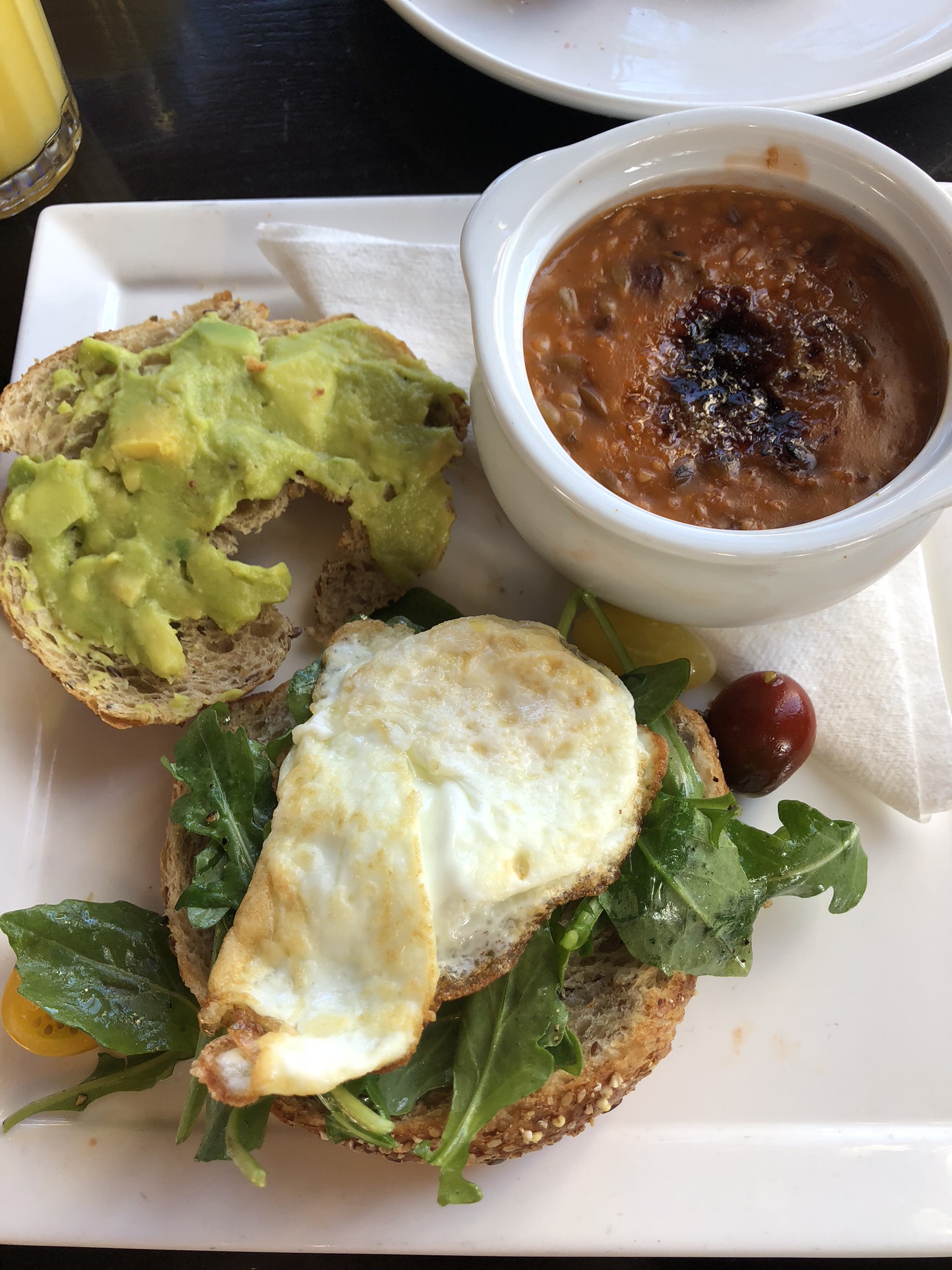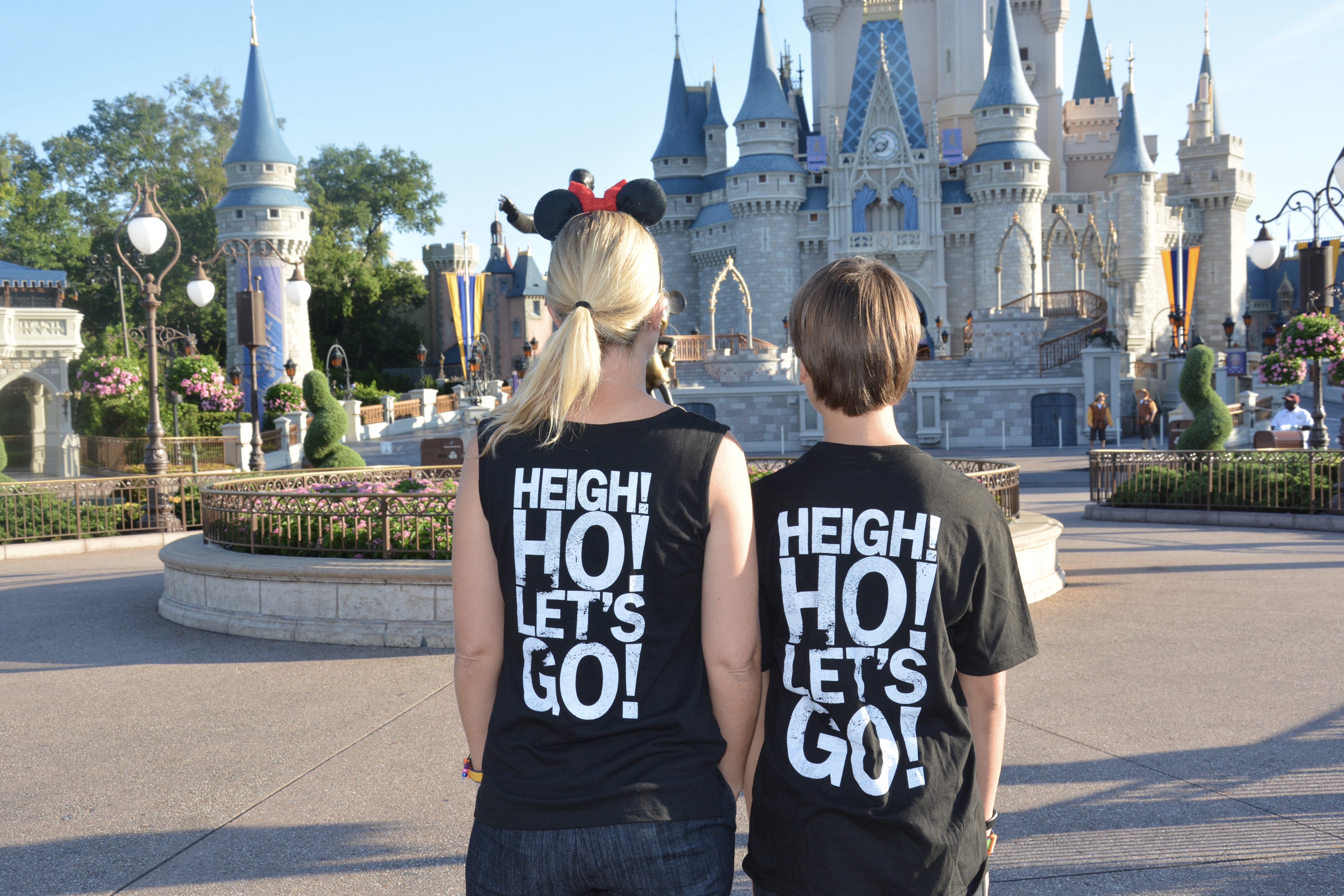 During the dining time, four more Disney Princesses made their way from table to table. We met Aurora, Jasmine, Ariel, and Snow White! We got autographs, pictures, and had a wonderful time. Of course, being a teenage boy, my son wasn't as interested in the actual princess meet and greets, but he graciously offered to take my picture with each one, and was kind and polite with them as they greeted our table.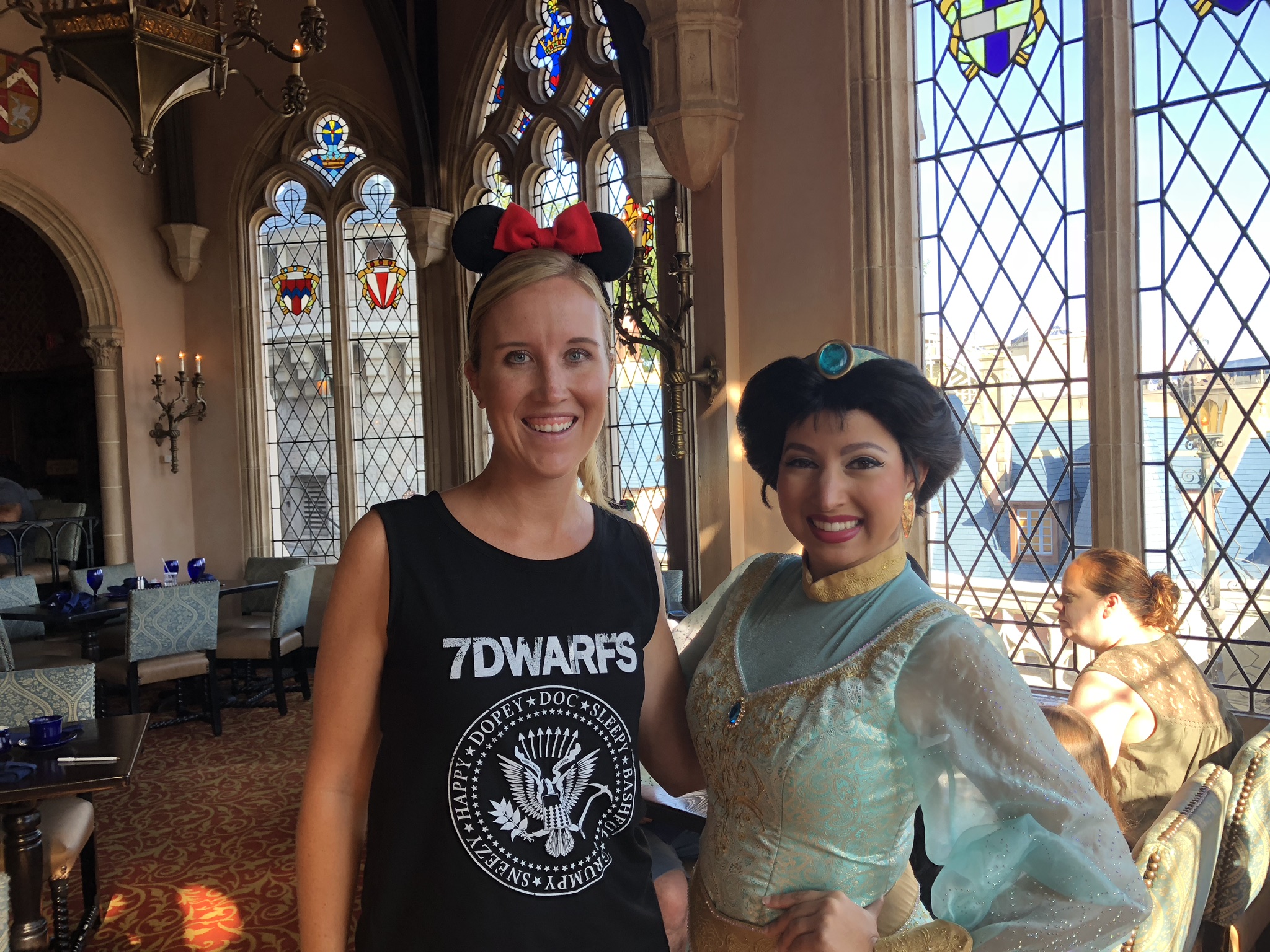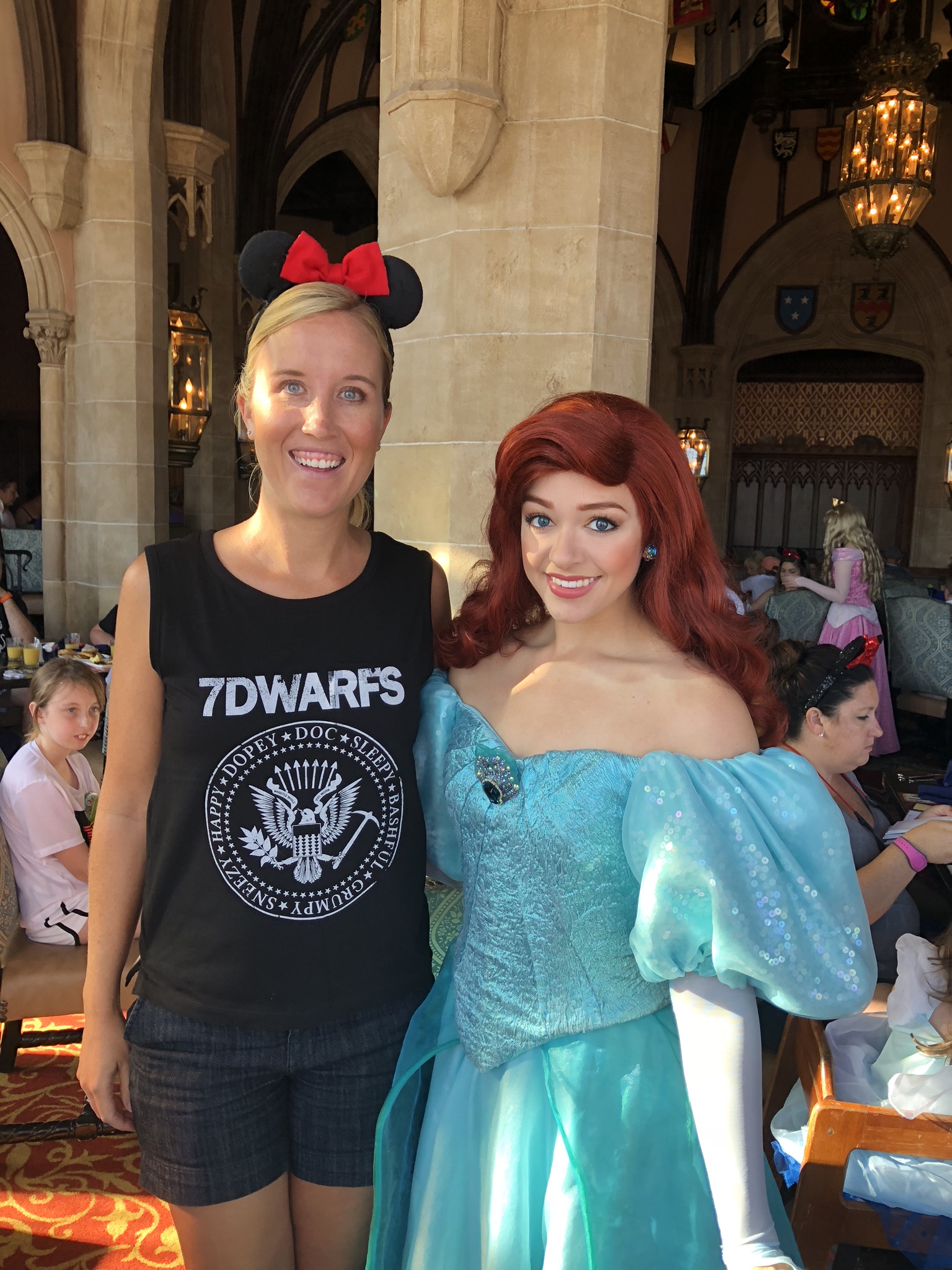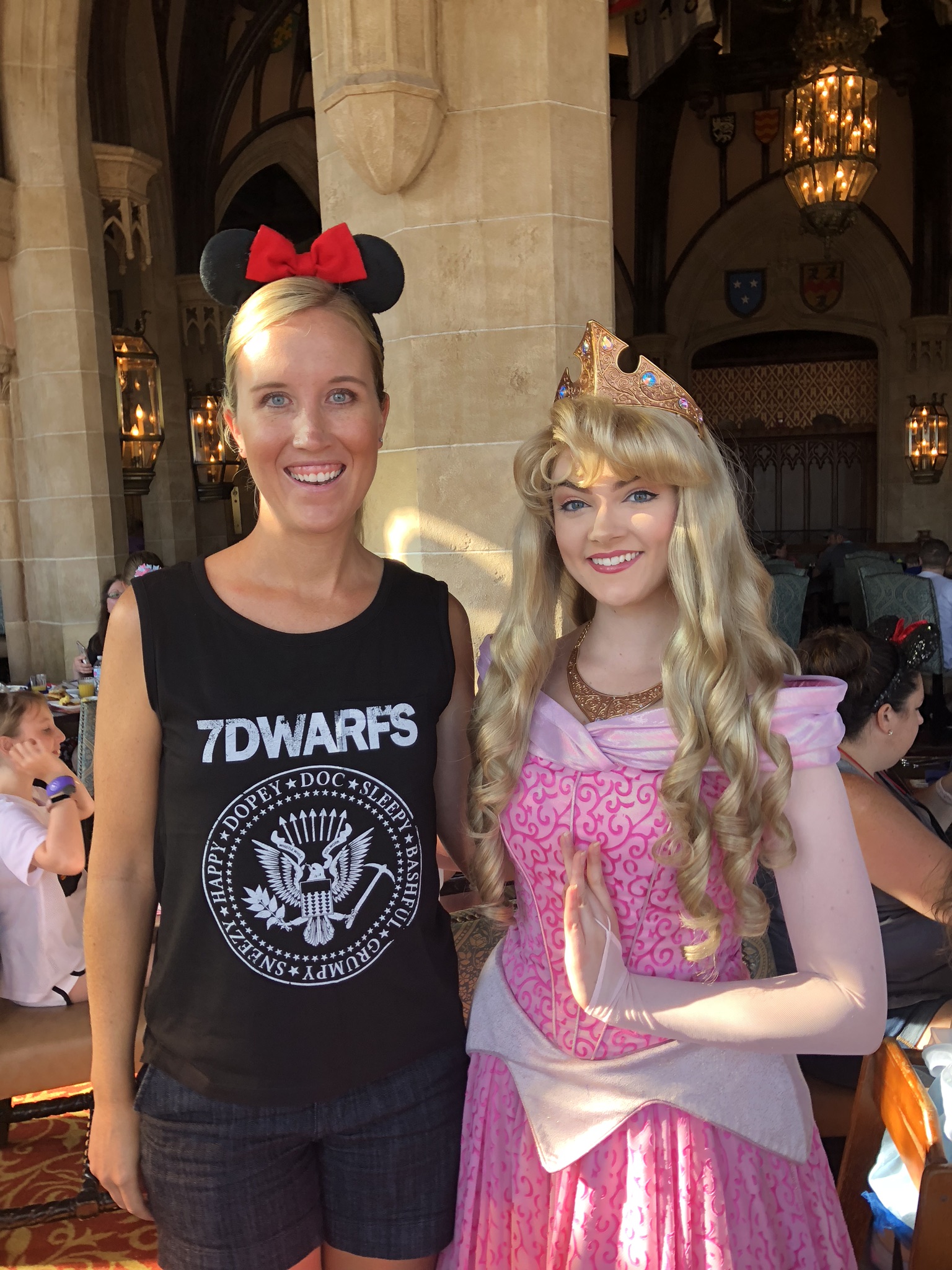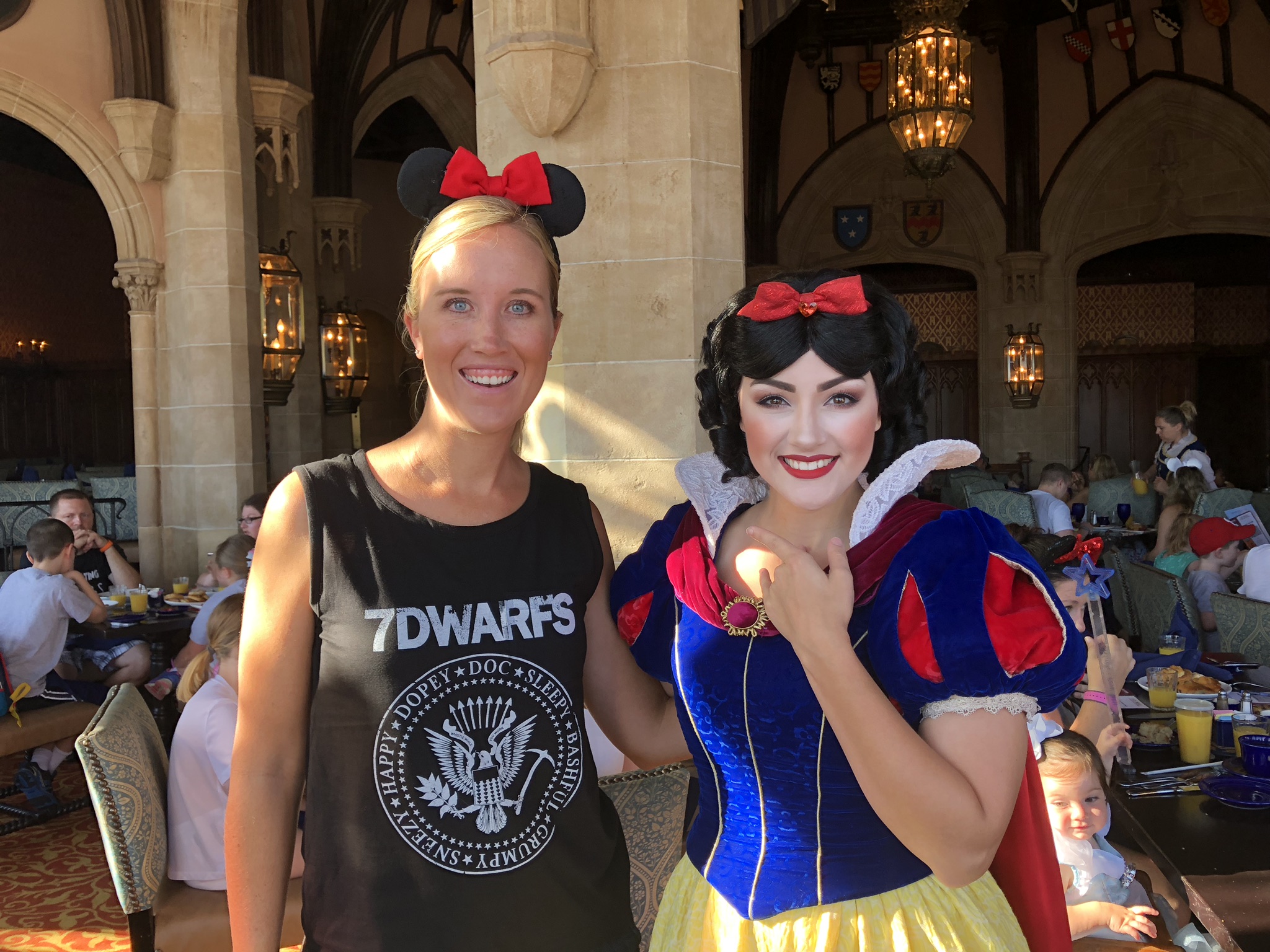 When dining at Cinderella's Royal Table, you really do feel like royalty. All of the details of the experience make a welcoming enclave of magic. Being treated to this meal by my hardworking and generous 13 year old son made the whole experience incredibly special. My son had to sweat and labor for many hours to earn the money to buy my breakfast. He was proud of his accomplishment, and what he was able to provide. I am so proud of him, and was honored to spend the day with him in the Happiest Place on Earth.
You May Also Like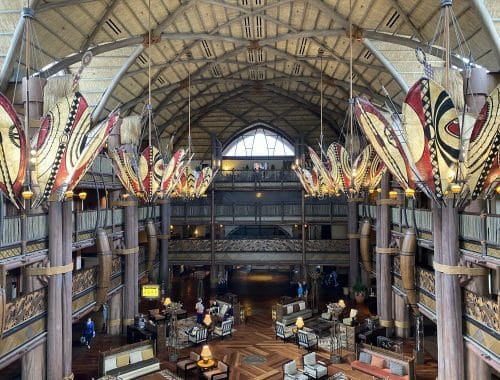 February 5, 2020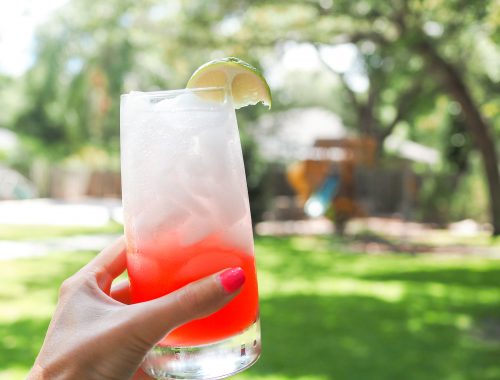 June 11, 2021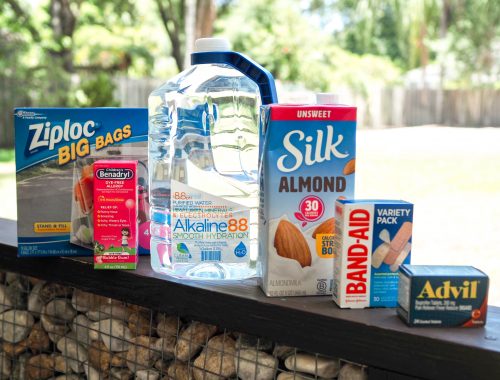 June 19, 2021