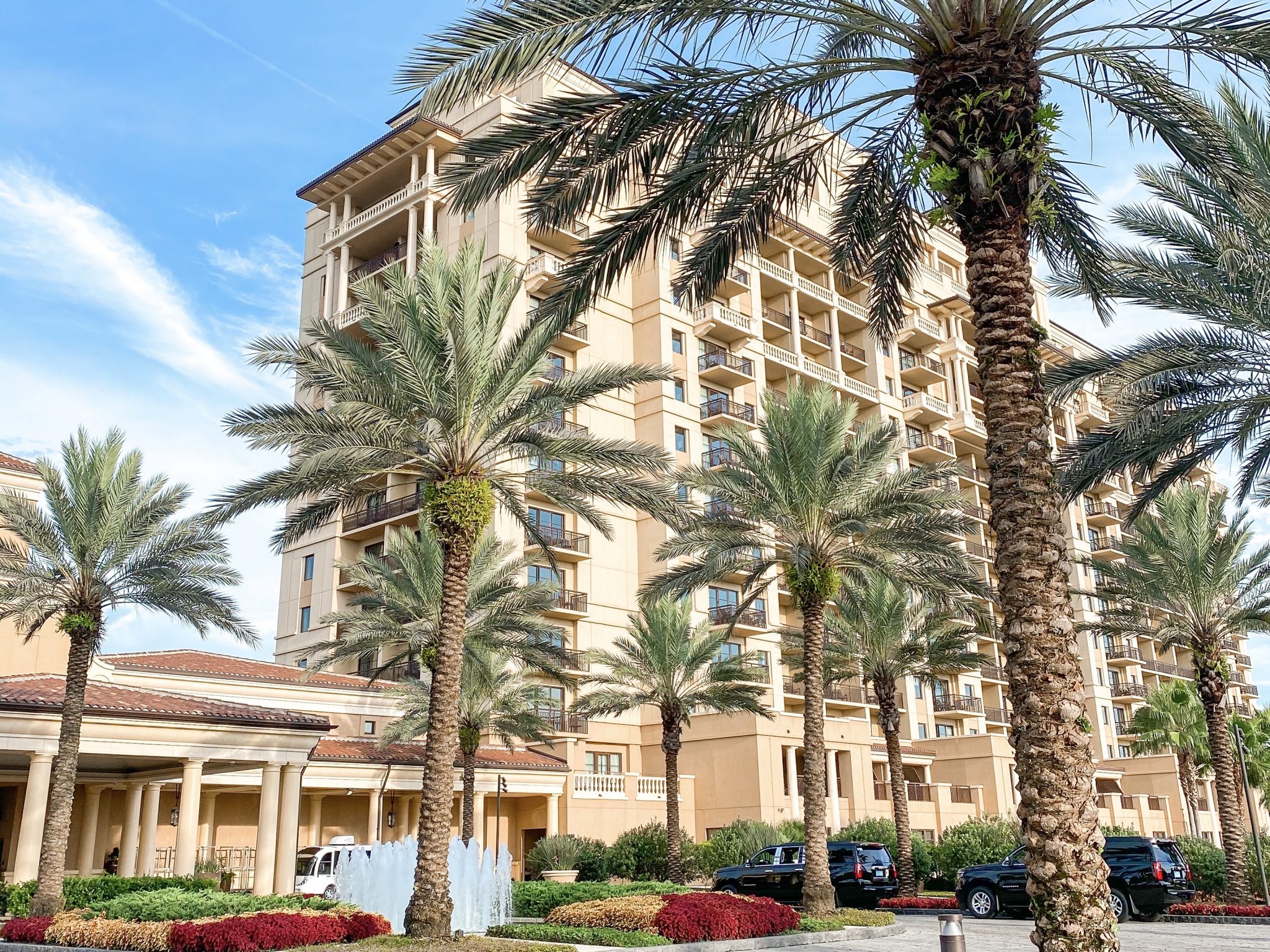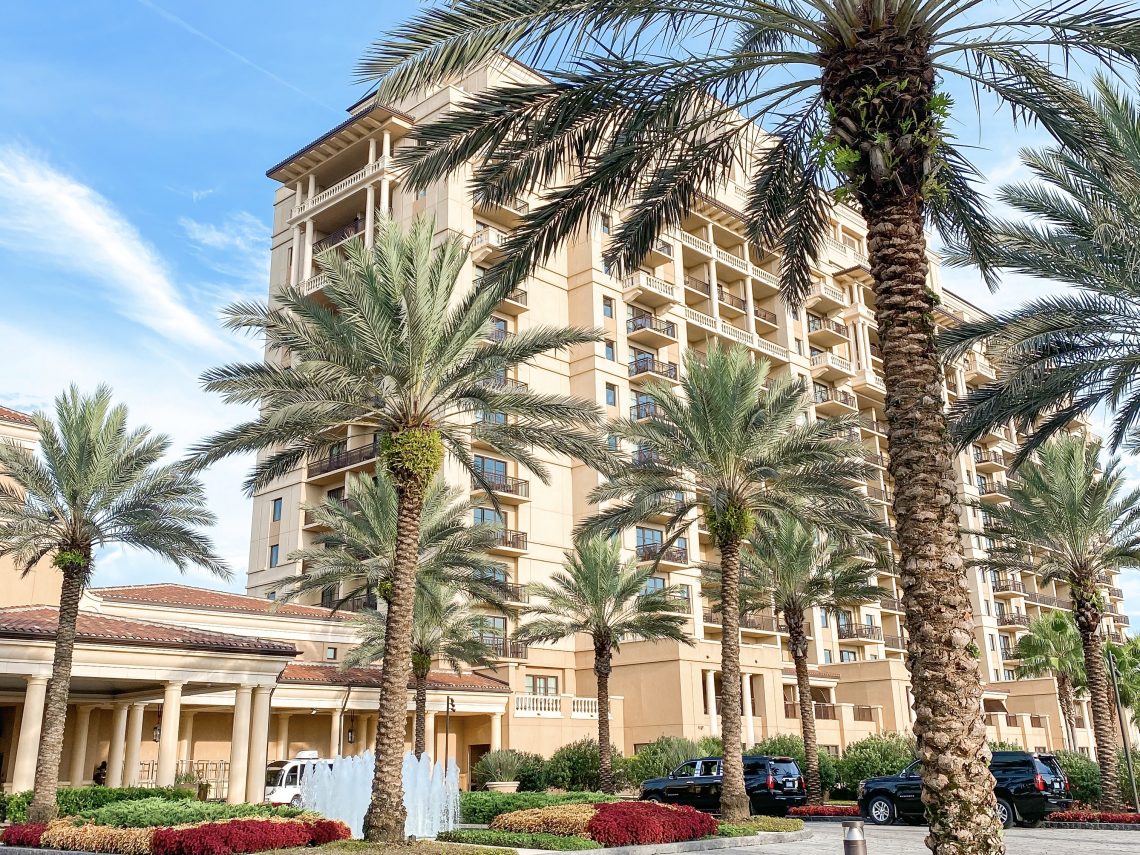 Four Seasons Orlando Review with All the Latest Changes
August 27, 2020
Sharing is caring!
Have you ever visited Four Seasons Orlando? I had the opportunity to visit Four Seasons Orlando at Walt Disney World one other time in the past, and fell in LOVE. And when my daughter was turning 13, I wanted to do something really special for her. Anyone who has experienced 2020 is in need of some pampering and relaxation. And a young lady who is about to become a teenager is no different! The Four Seasons Orlando is the absolute perfect place to celebrate any birthday. Keep reading for the Four Seasons Orlando review complete with all of the latest changes on how they are keeping you safe.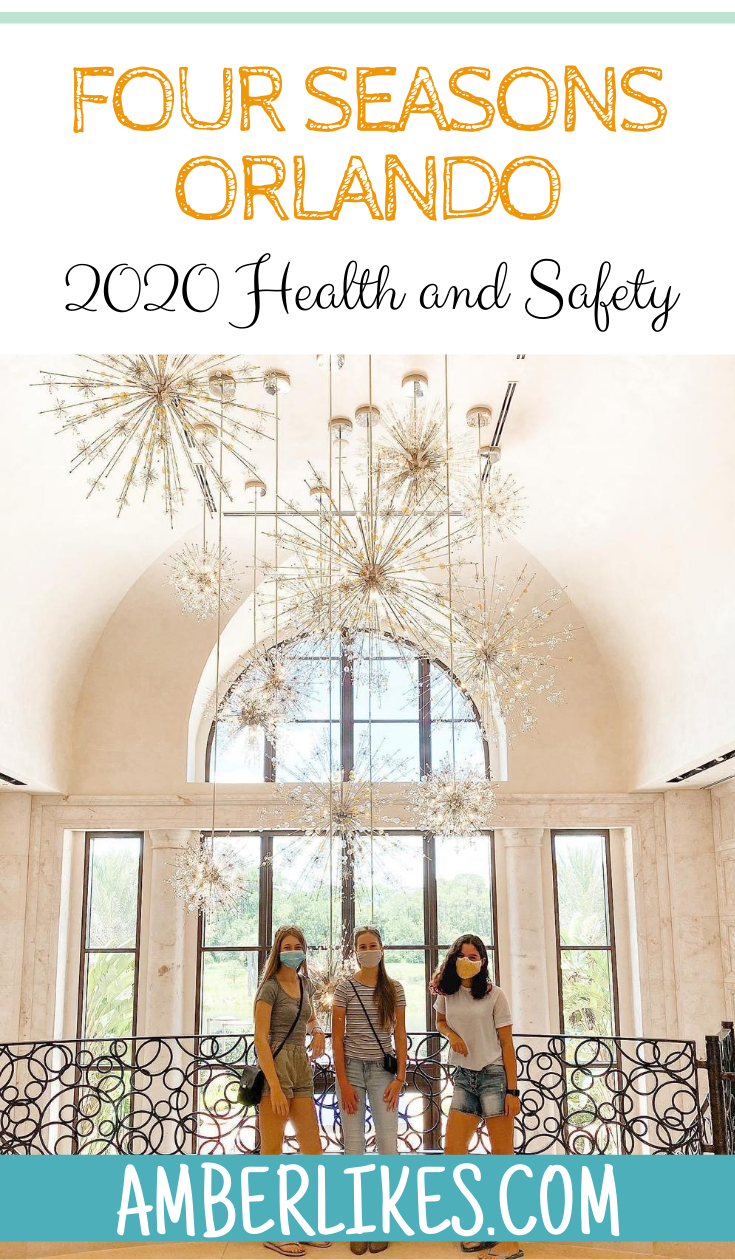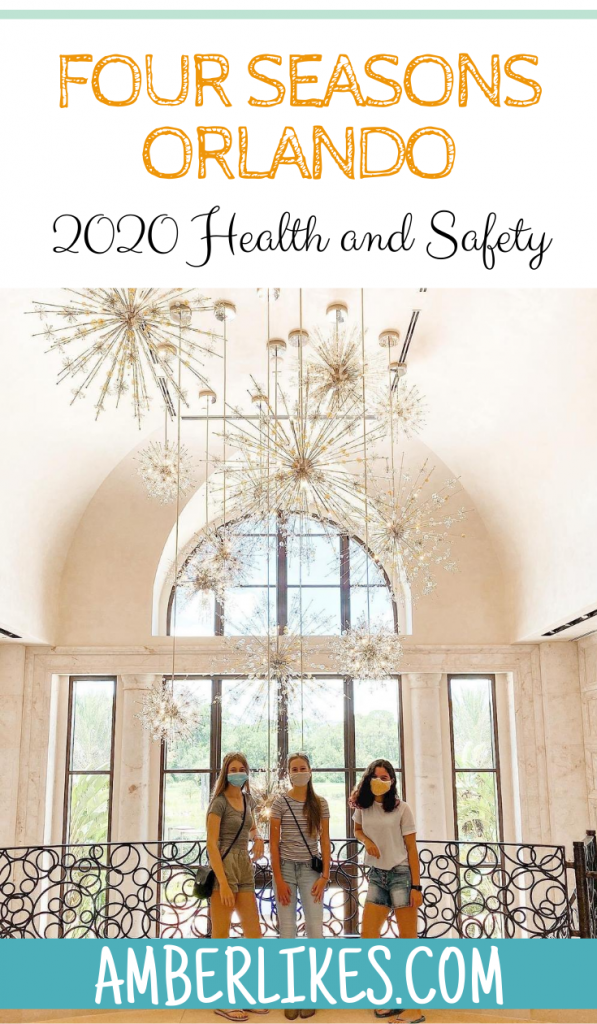 Four Seasons Orlando Review: Location and Serenity
The Four Seasons Orlando is an absolute sanctuary in the midst of a city. It's so incredibly peaceful and calm. In fact, it can be hard to believe that Walt Disney World is so close by! The theme parks are so much fun, and we love Disney days. But when you are staying at the Four Seasons Orlando, it can be hard to leave the resort! No Four Seasons Orlando review is complete without discussing the tranquility of this entire resort. Even though it was created with families and kids in mind, it's still incredibly peaceful.
The grounds of the resort are absolutely gorgeous. The Four Seasons Orlando is situated in a luxury residential area. There are beautiful walking trails, a golf course, tennis courts, and even the valet is gorgeous! There are so many peaceful places just to sit and relax. That's one of my favorite things about the resort grounds. There is so much beauty around every corner!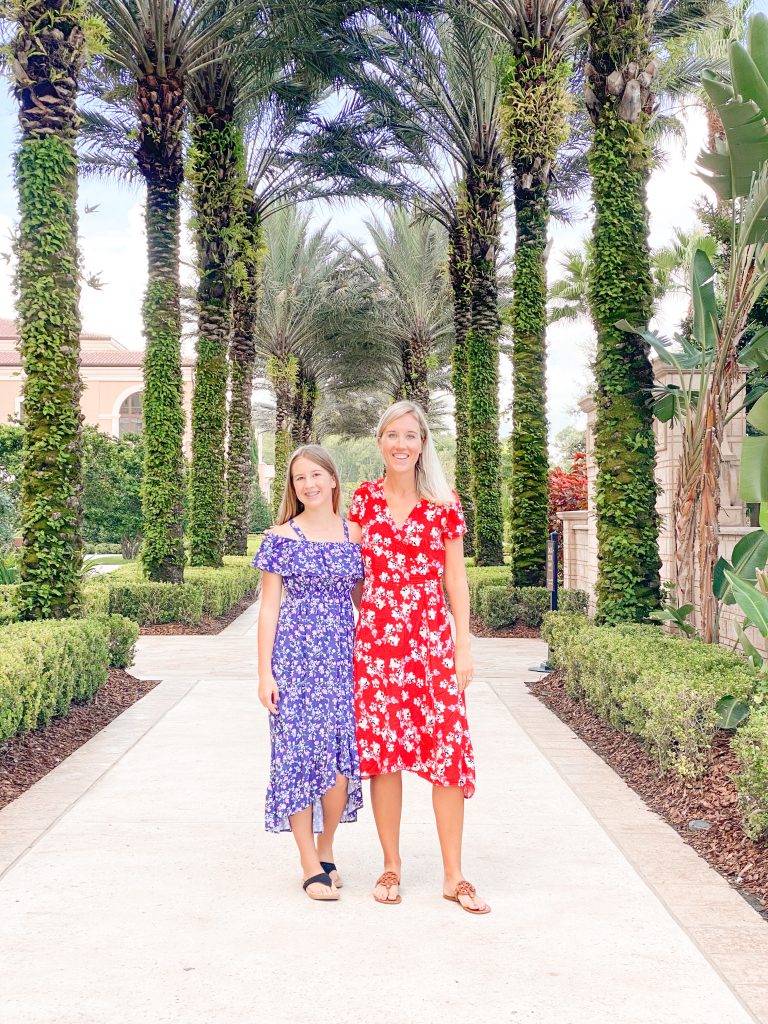 What's Changed in 2020?
Just like with everything in life, there are many changes at the Four Seasons Orlando. When you're looking for a Four Seasons Orlando review, this is something that your family needs to know about. These changes are in place in order to keep guests as safe and healthy as possible. We were so impressed with the many ways in which the resort is healthier and safer, without disrupting the guest experience. For example, the temperate scanners when you enter the Resort buildings are absolutely seamless. You barely slow down walking and the scanner actually scans your tear ducts! There's no visible thermometer, and the process is completely unobtrusive.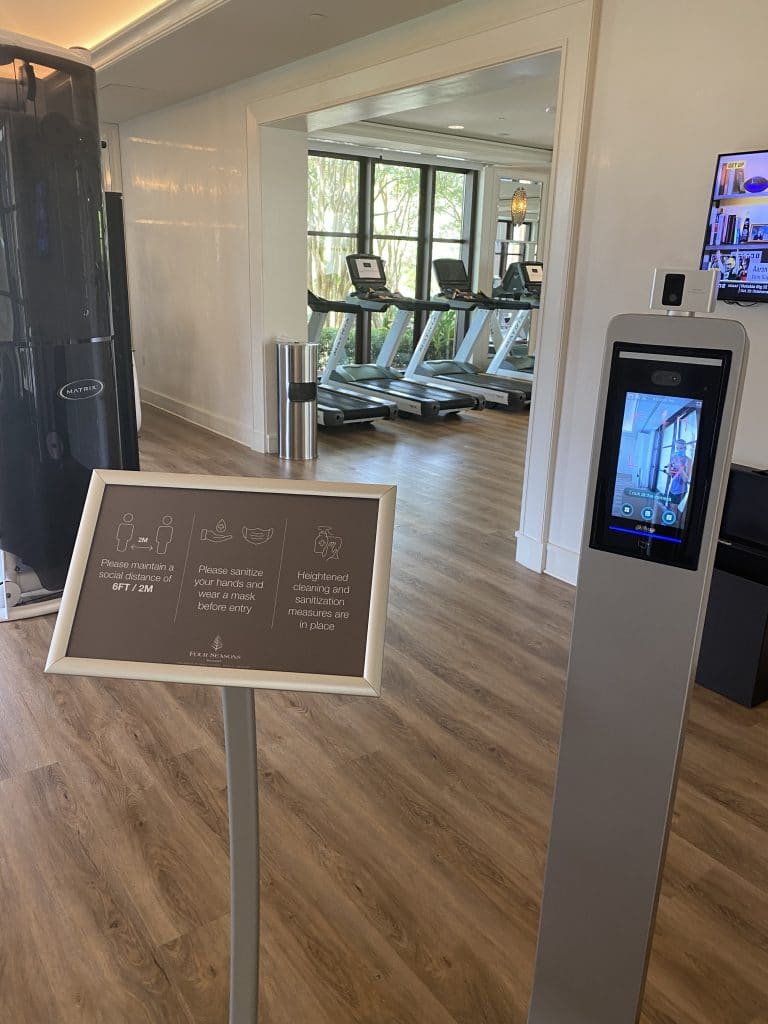 Four Seasons has created the Lead With Care initiative at their properties worldwide. This is a partnership with Johns Hopkins Medicine International that leads the industry in enhanced safety and sanitation procedures. Here are some of the ways in which the Four Seasons are keeping guests safe.
Lead With Care
Each Four Seasons property appointing a Hygiene Officer focused on implementing enhancements to already stringent procedures;
Rooms disinfected daily with EPA approved products and will have blacklight inspection by room attendants;
Public areas cleaned hourly with extra attention to frequented areas including front desk counters and public restrooms;
Social distancing measures embedded in all services for guest protection, including appropriately spaced fitness equipment, modified spa menu and services, contactless check-in and housekeeping services;
Restaurants and bars may operate with reduced capacity to ensure adequate space and socially distant set-up;
And Four Seasons App and Chat providing guests with real-time, contactless interactions with employees from their own device on nine global platforms and in 100+ different languages.
This is just some examples of the ways in which Four Seasons Orlando is keeping guests safe. In fact, there was even an employee positioned outside of the main lobby elevators who's job it was to call the elevator and then also press the inside button! How amazing is that?
Also, in our room, the frequently touched surfaces were sealed to show that they had been sanitized. This included the iPad in the room, as well as the remotes. We felt very comforted to see that these high germ surfaces had been cleaned prior to our arrival. The Four Seasons Orlando was incredibly clean and we felt incredibly safe. This resort cares about your safety and the safety of your family. It's evident around every corner.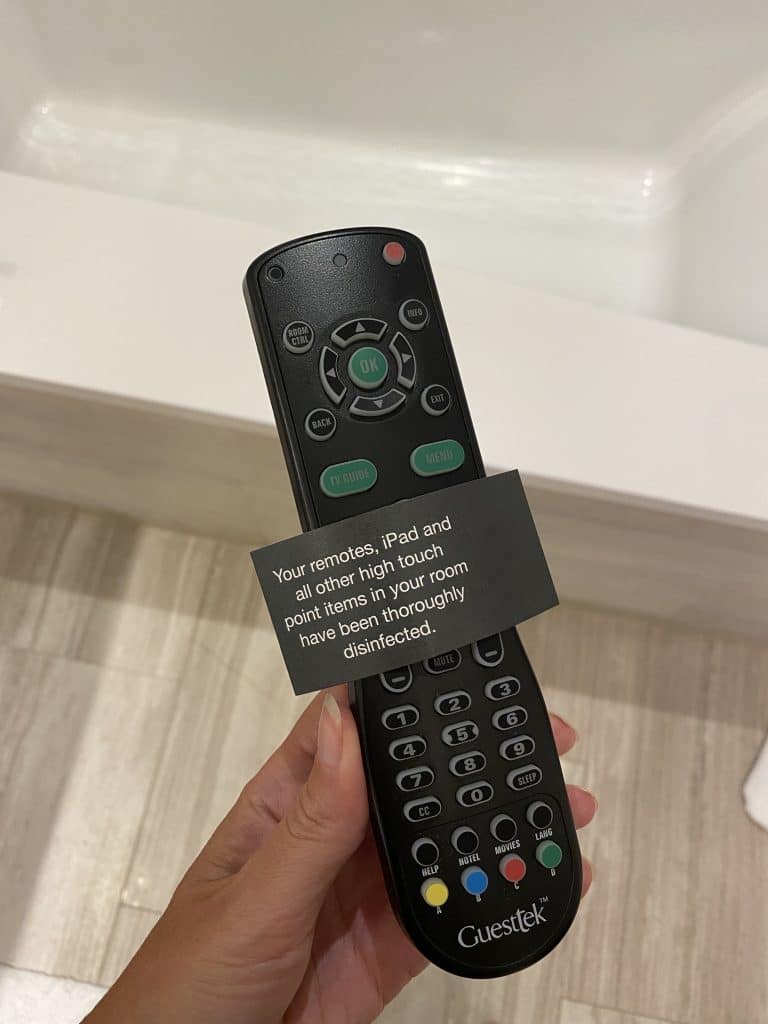 Unmatched Customer Service
One of the things I love the most about Four Seasons Orlando is the unmatched customer service. From the moment you arrive at the Four Seasons Orlando, you feel like a treasured guest. In fact, the staff remembers your name and anticipates your every need. The wait staff at the restaurants know when you're celebrating a special event. And they make it even more special.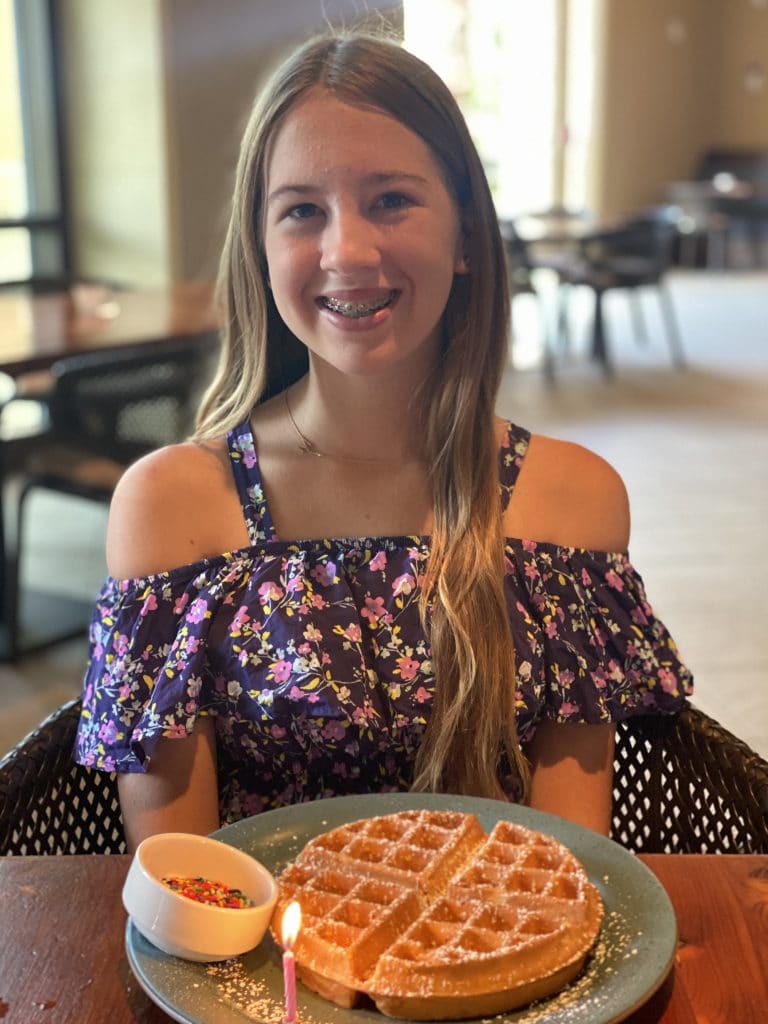 At the beautiful pool areas, the pool attendants are available for ordering food, bringing towels, and setting up chairs. There's also complimentary sunscreen and water at the pool areas. Since we forgot our sunscreen, this was something we really appreciated! At every turn, there's a smile and a kindness.
Four Seasons Orlando Review: Clean Fun for the Whole Family
With luxury rooms, unparalleled service, and safety and cleanliness, the Four Seasons Orlando is the perfect choice for your next vacation. And the have gorgeous pools, a lazy river, water slides, and a splash zone. They also have kid's and teen clubs and an adults-only pool. Even though I had older kids along on this trip, they also really enjoyed the scavenger hunt that takes you all around the resort grounds. You won't want to miss the prize at at the end!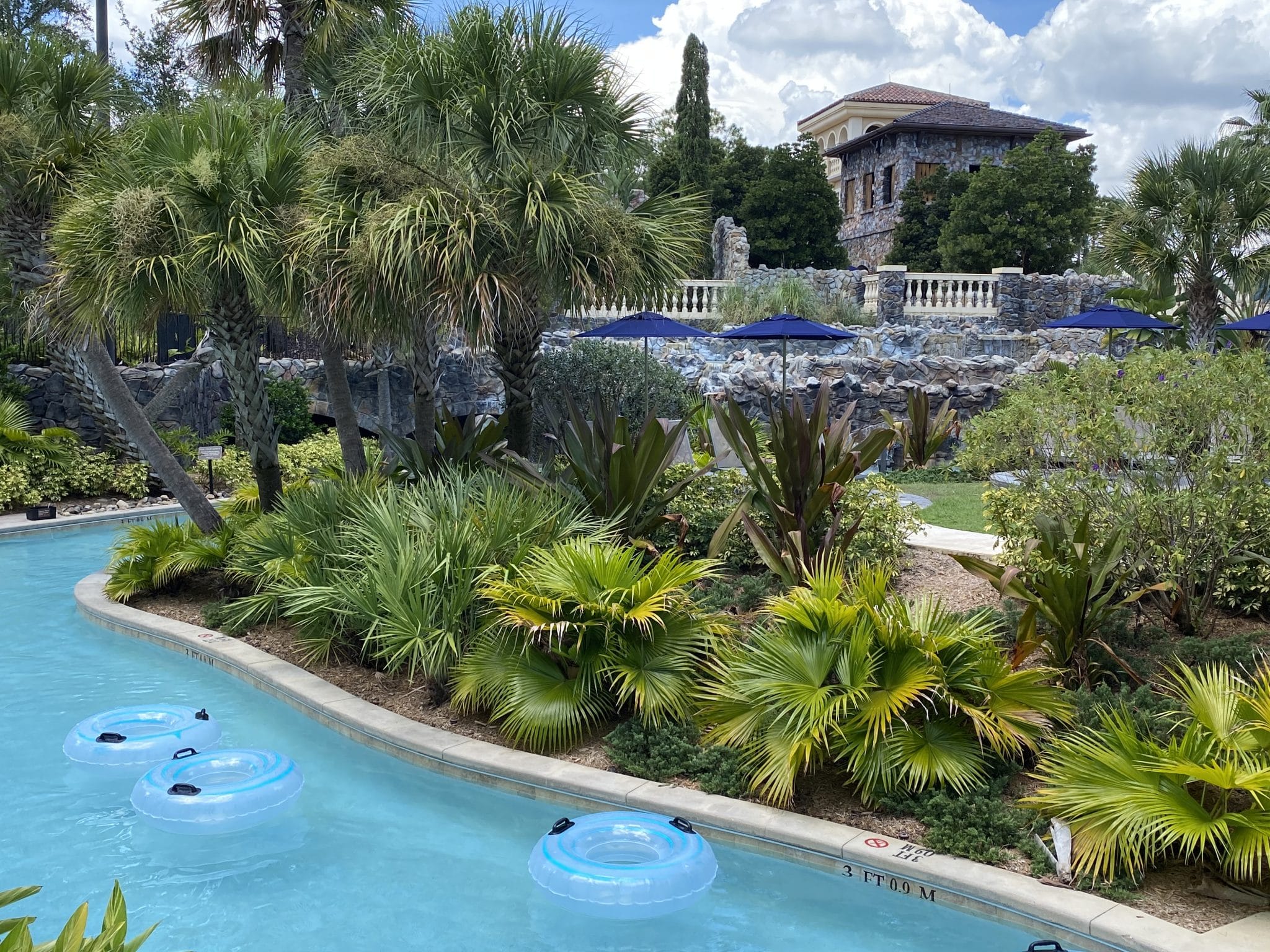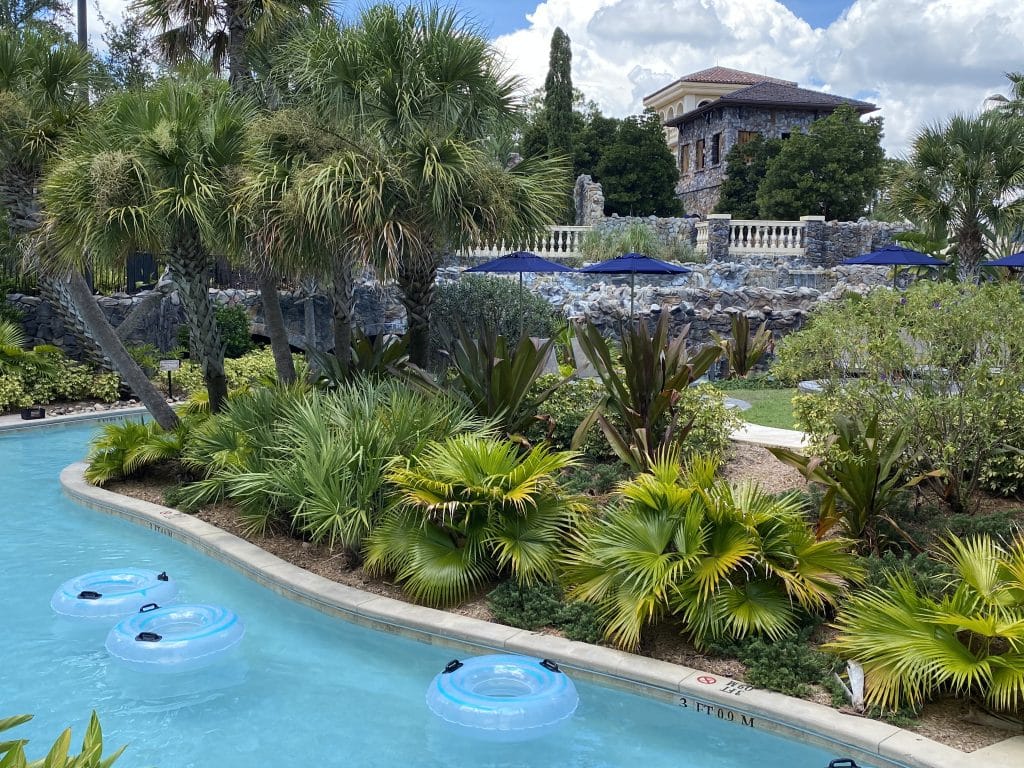 In the Hideout, which is the area meant for older kids with video games, movies, and more, I was so amazed at the sanitation procedures. This area is by the pool, but face coverings are required inside. And temperatures were taken as each person walked through the front door. Additionally, I was so impressed with the cleaning process! Without seeming obtrusive or annoying, the employees would clean each game or seating area as soon as someone left or stopped playing. It was absolutely incredible to witness!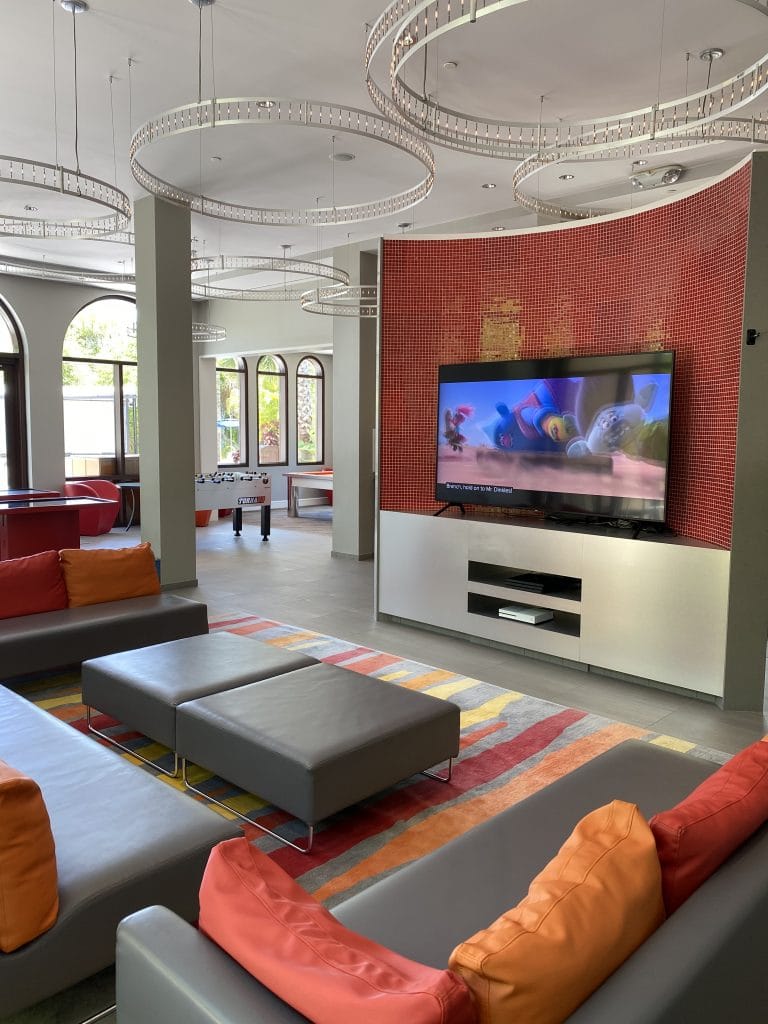 Luxury and Beauty
Four Seasons Orlando is an oasis in the midst of a busy world. The guest rooms, the recreation areas, and the dining areas just exude luxury. There is beauty around every corner, even in the gym! Something I love about the resort overall is the many incredibly lighting fixtures. And did you know that many them were designed exclusively for the Four Seasons Orlando?So beautiful!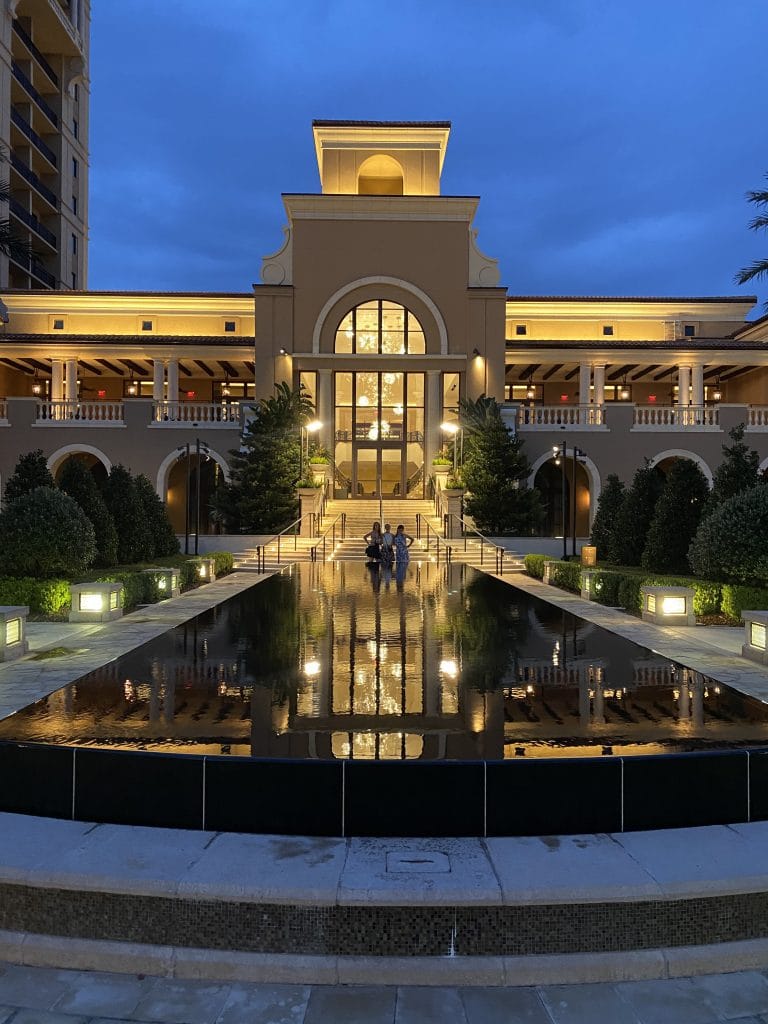 And did you know you can also make additional Disney Park Pass Reservations during your stay at Four Seasons Orlando? This resort counts as being eligible for booking the most coveted Disney Park reservations. This is a huge perk for Disney fans!
You can't go wrong with a stay at Four Seasons Orlando. If you want to stay in luxury and tranquility, the Four Seasons Orlando is your home away from home.
*I received a discounted media rate for my stay. All opinions are my own.
You may also like:
Should I Go To Disney in 2020?
You May Also Like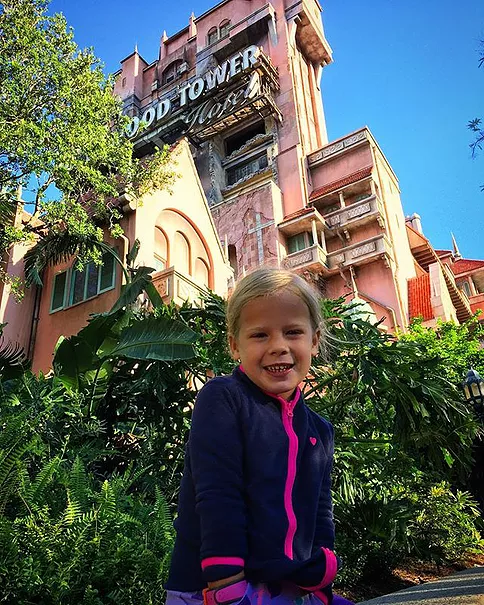 October 30, 2017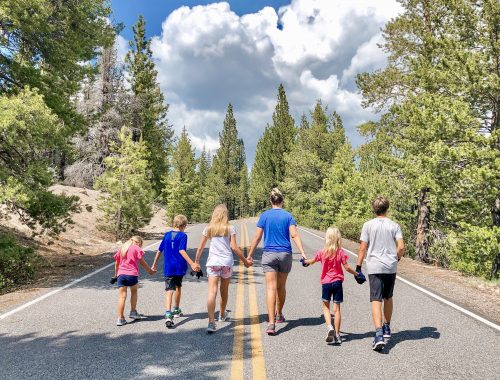 September 26, 2019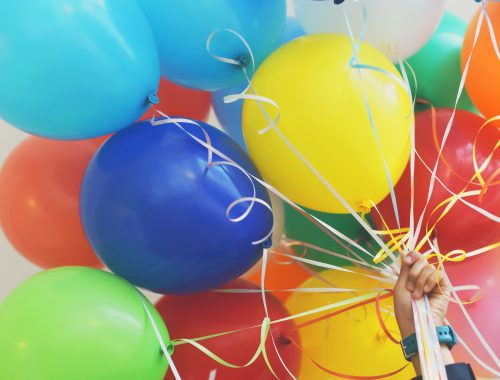 April 3, 2020