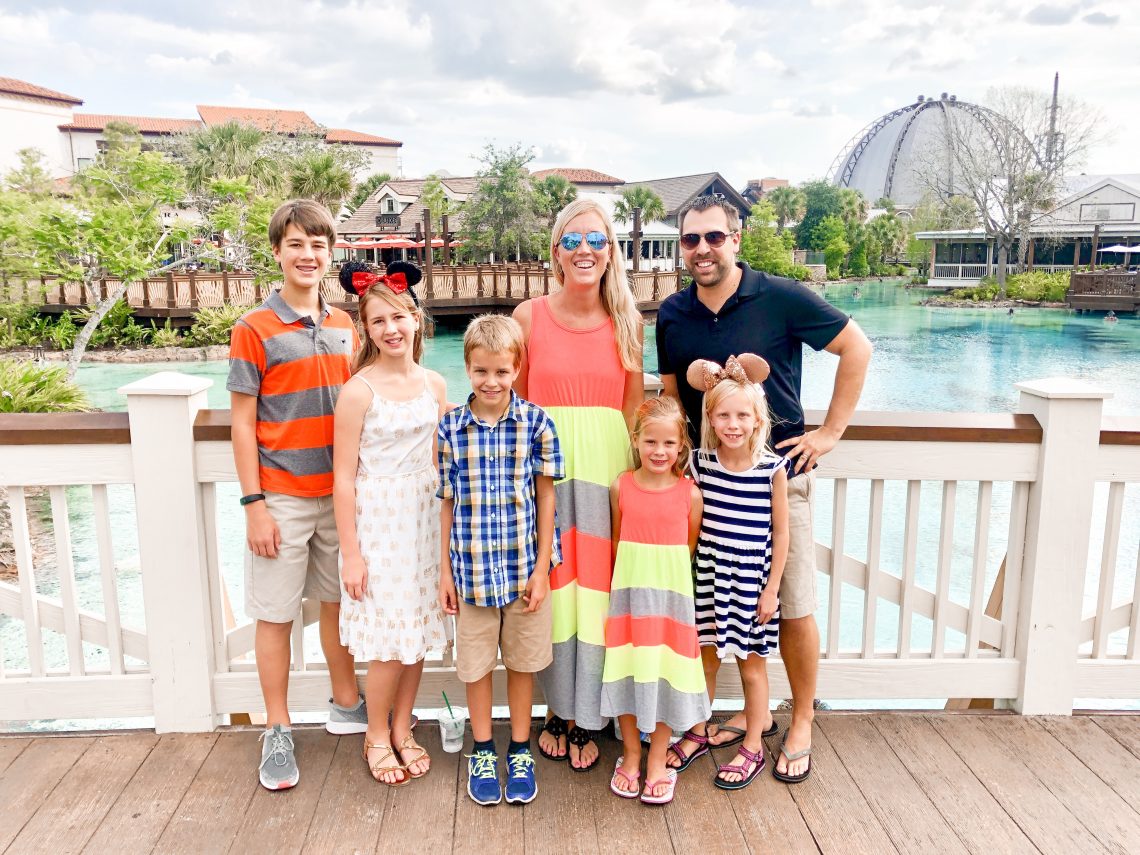 Disney with a Large Family: 5 Secrets to Success
September 17, 2019
Sharing is caring!
I go to Walt Disney World with five kids by myself quite often. Some say I'm crazy. Some say I'm brave. I say I'm just having fun. Disney with a large family doesn't have to be something to fear or dread. It's really not that much more difficult than going to Disney with just one child. It really all depends on the temperament of your kids, as well as the expectations that are set for the day. Since I've become quite an expert at doing Disney with a large family, I thought it was time to share my secrets for success!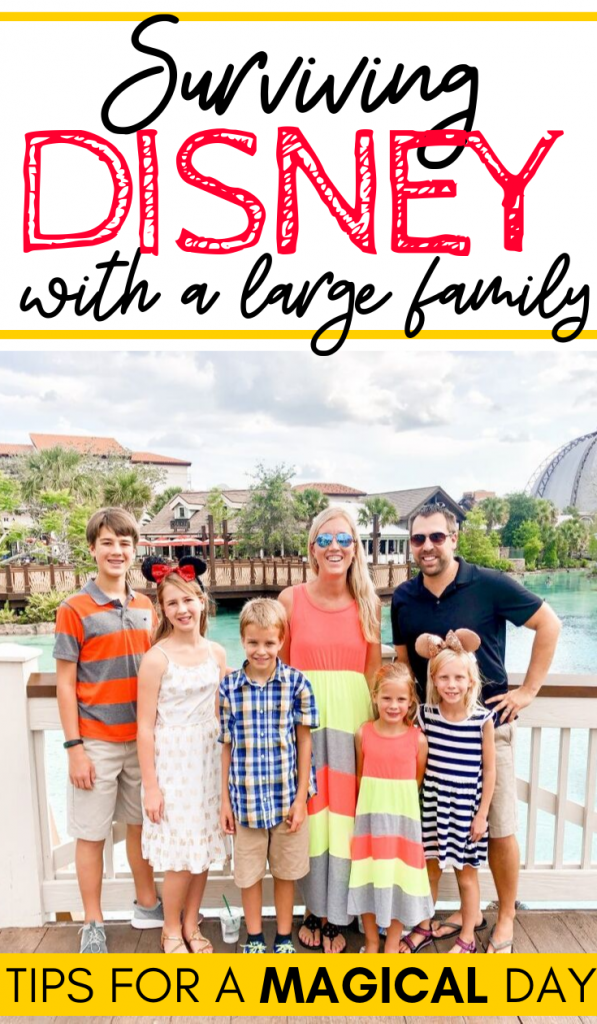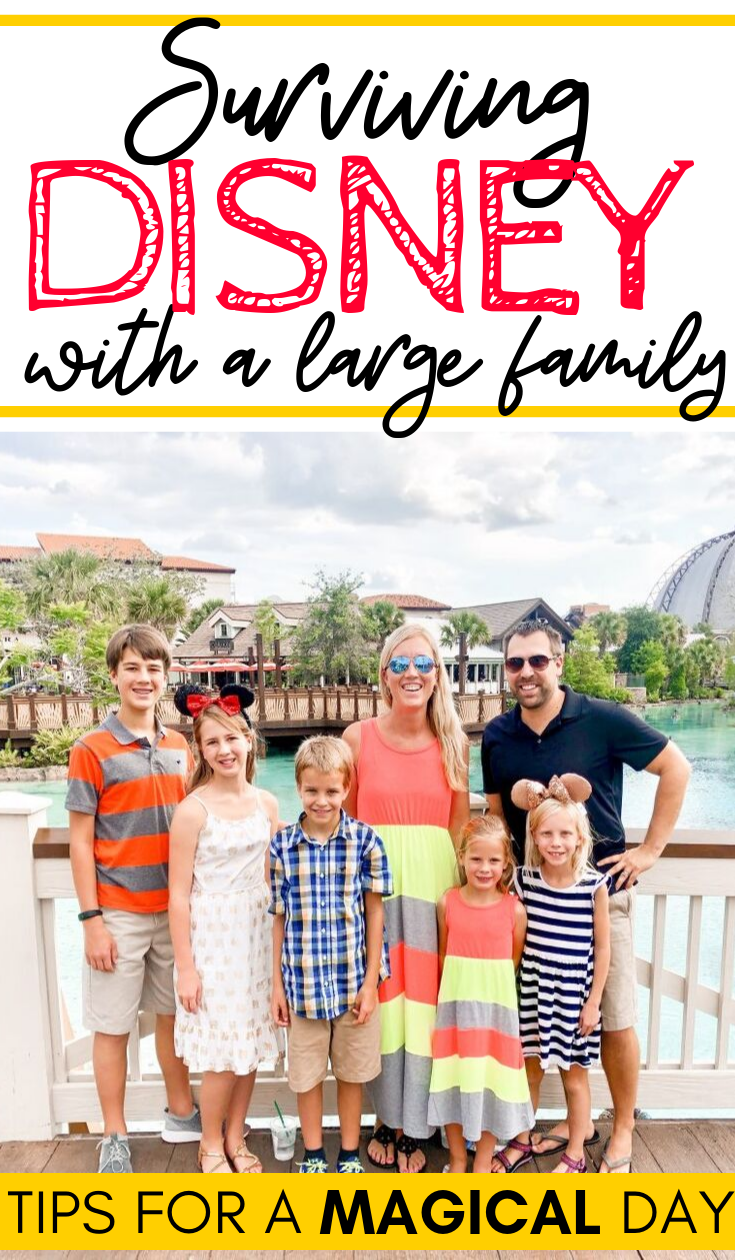 1. Keep your expectations realistic.
As the mother of five kids, I know that certain activities or experiences are recipes for disaster. Going to Disney World is not one of them. It's completely enjoyable for me to go to Disney with a large family because my kids know what to expect. This really is the key to making your trip fun for everyone.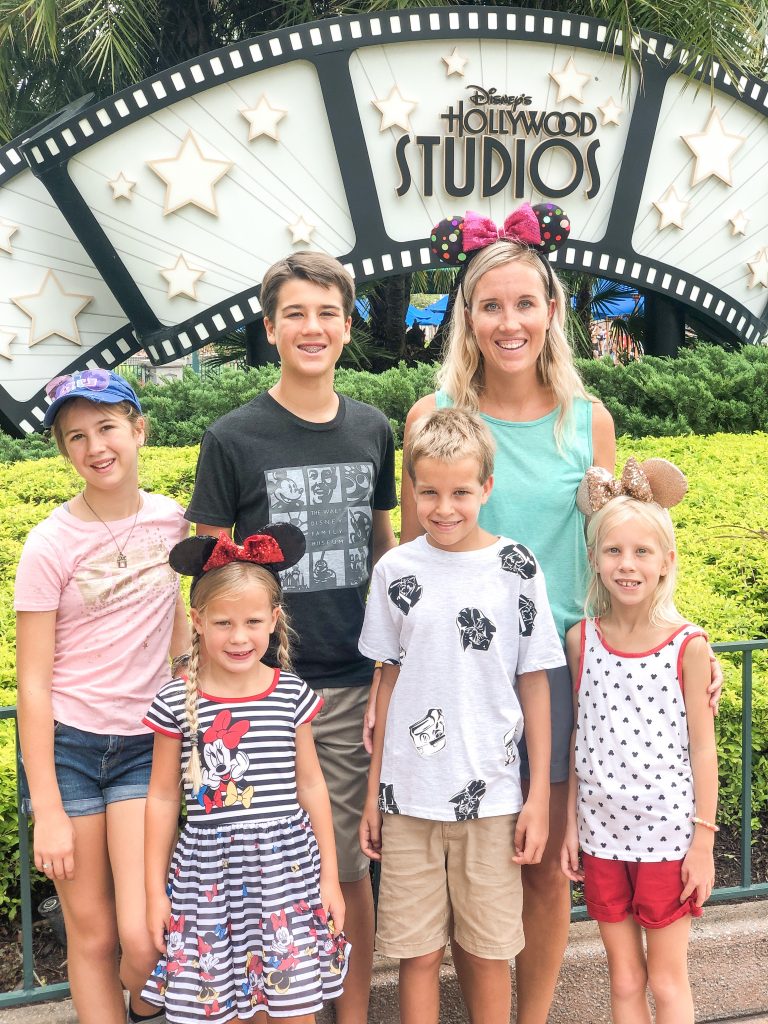 Will you be able to do every single ride at Magic Kingdom? Probably not. A big difference between large and small families is that kids from large families know that they won't get everything they want. When you are planning your rides or your experiences, I would suggest letting each child pick their absolute "must-do." If you have five kids, do those five things first. And in the words of Elsa, let the rest go. If you set your children's expectations in a way where they are only expecting to do their favorite ride, every other thing they do is a special bonus! Depending on the number of children you have and the number of days you have in the Parks, you can obviously adjust this number accordingly. But make a plan. And make each child feel heard and valued.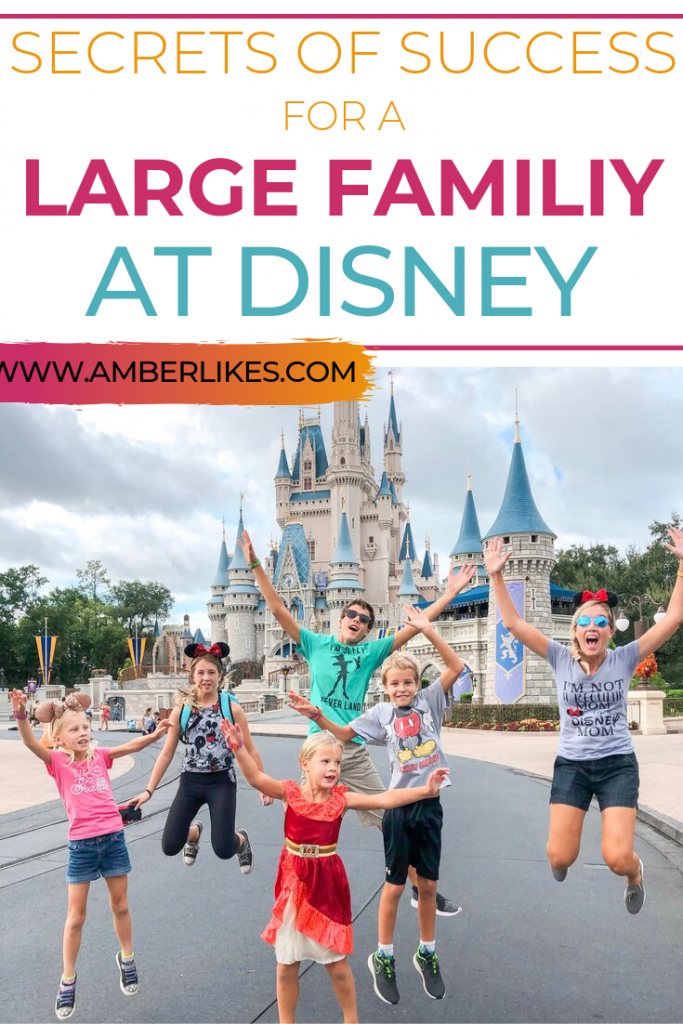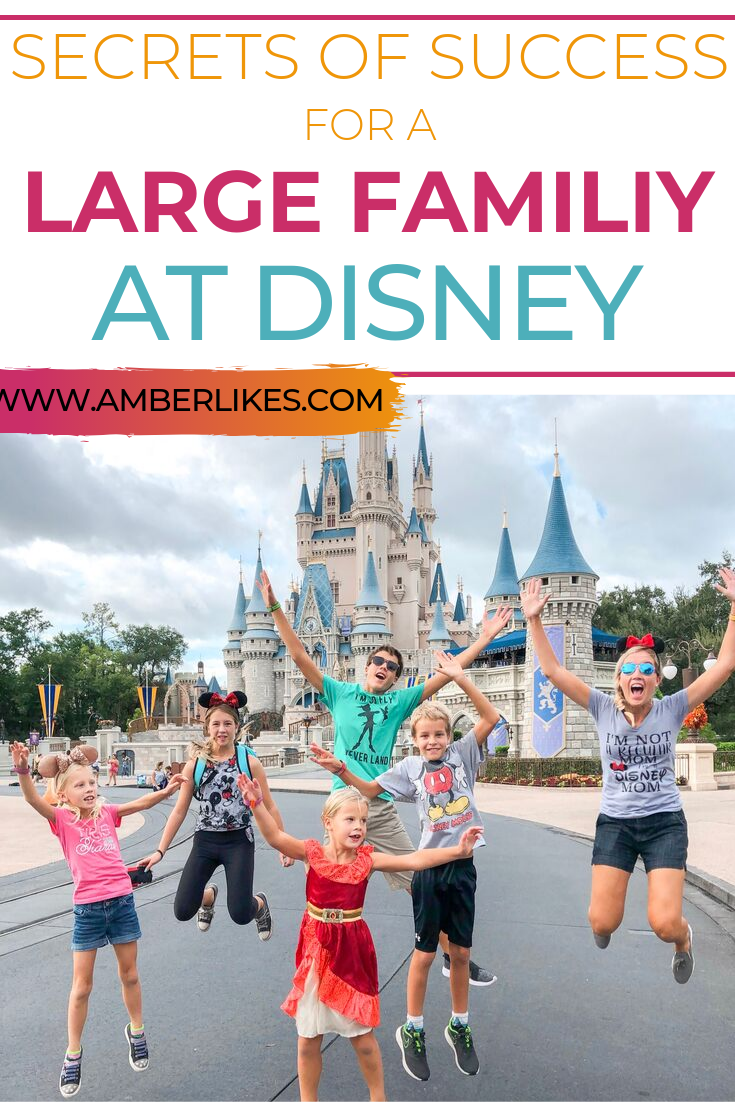 2. How do large families eat at Disney World?
I feel like I've shared this tip several times, but it's always worth sharing again. You can bring your own food into Disney World! I repeat:
You can bring your own food into Disney World.
The importance of this cannot be overstated for large families. There are very few restrictions on this at Disney World, and I am so grateful for that. You can bring sandwiches, juice boxes, and nearly anything you might need. This can save you soooooo much money over a week long vacation. Of course, you will want to eat in some of the amazing restaurants at Walt Disney World. But when you are doing Disney with a large family, you will not want to eat at one of those restaurants for every single meal.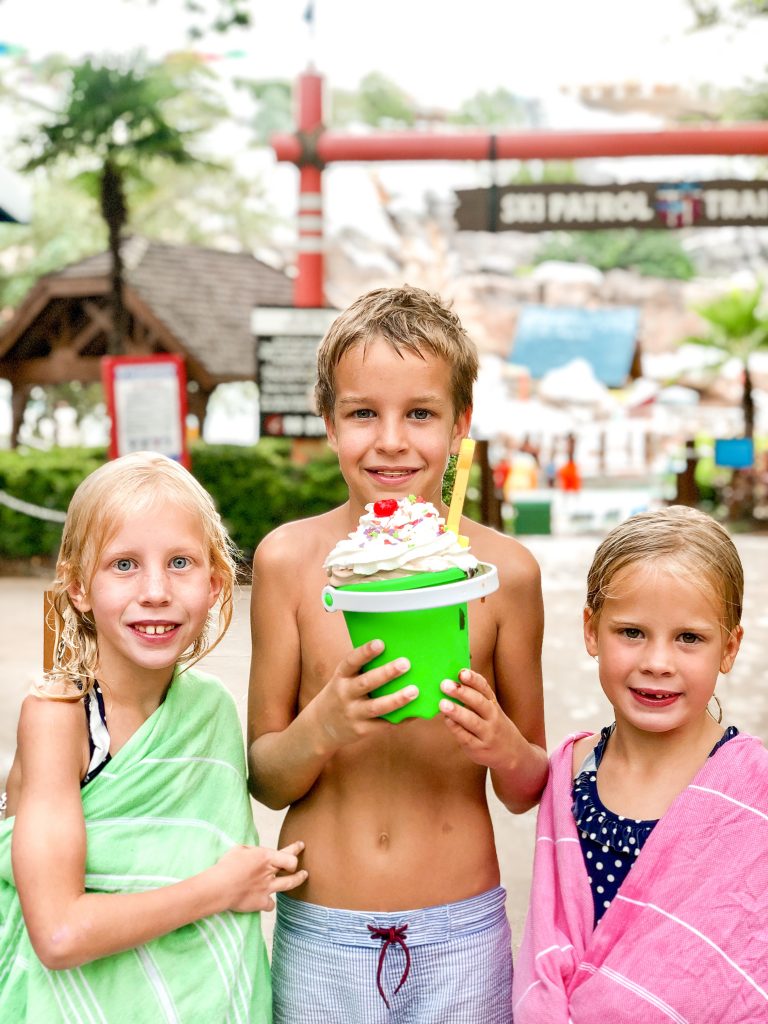 My kids know for sure that they will not get a Mickey ice cream bar every time we go to Disney World. Can you imagine the cost if we indulged that request? Instead, we save Disney ice cream for special occasions, or special events. For example, at the After Hours events, your ticket price includes unlimited ice cream and popcorn. If we have the opportunity to attend one of these events, my kids go wild! If it's a regular day at the parks, no such luck. Again, set those expectations appropriately! Tell them ahead of time what to expect.
3. Find the best resorts or rentals for large families at Disney World.
If you aren't local like us, and you need to stay overnight at Walt Disney World, there are lots of wonderful resorts that fit a large family! One of the most recommended for large families are the Cabins at Fort Wilderness Resort. These spacious cabins can fit 6 people and have full kitchens. Another great aspect of these resorts for families is that there is outdoor space right outside your door! This is something that we really love when looking for resorts or rentals. When you are a parent of a large family, you know just how loud things can get indoors. Having space to run around is a key to everyone's sanity.
Staying "on property" at Walt Disney World has lots of advantages. You can take advantage of free transportation around the entire resort, including to all of the Parks. You also get priority reservations for Fast Passes and Dining. And the best perk of all, in my opinion, is the Extra Magic Hours. These are very special times at the Parks where ONLY Walt Disney World resort guests can get into the Parks either earlier or later than everyone else. This is a huge advantage for popular areas like Star Wars: Galaxy's Edge, Toy Story Land, and Pandora. You can often accomplish a lot in that one or two hours that you can visit during Extra Magic Hours.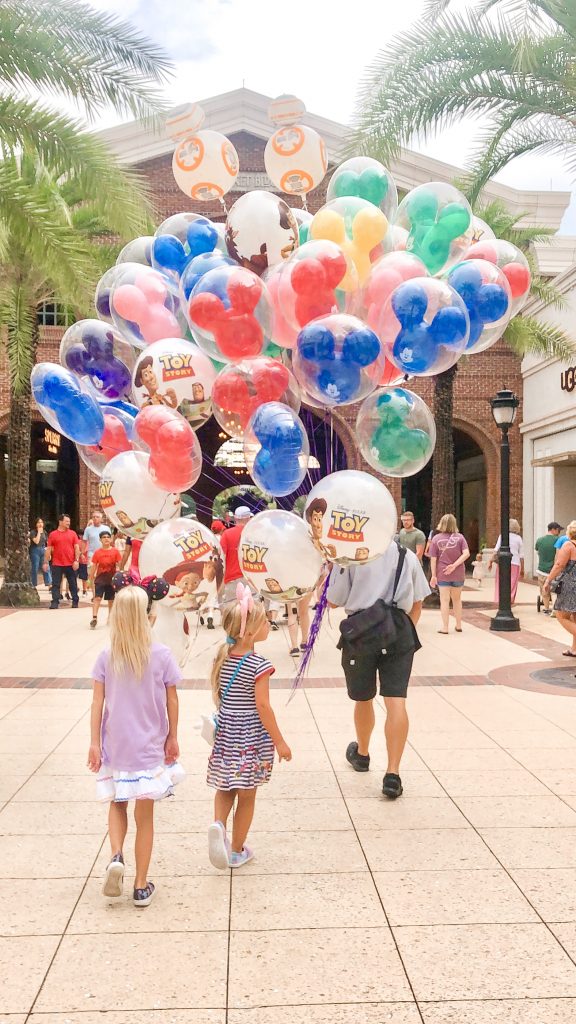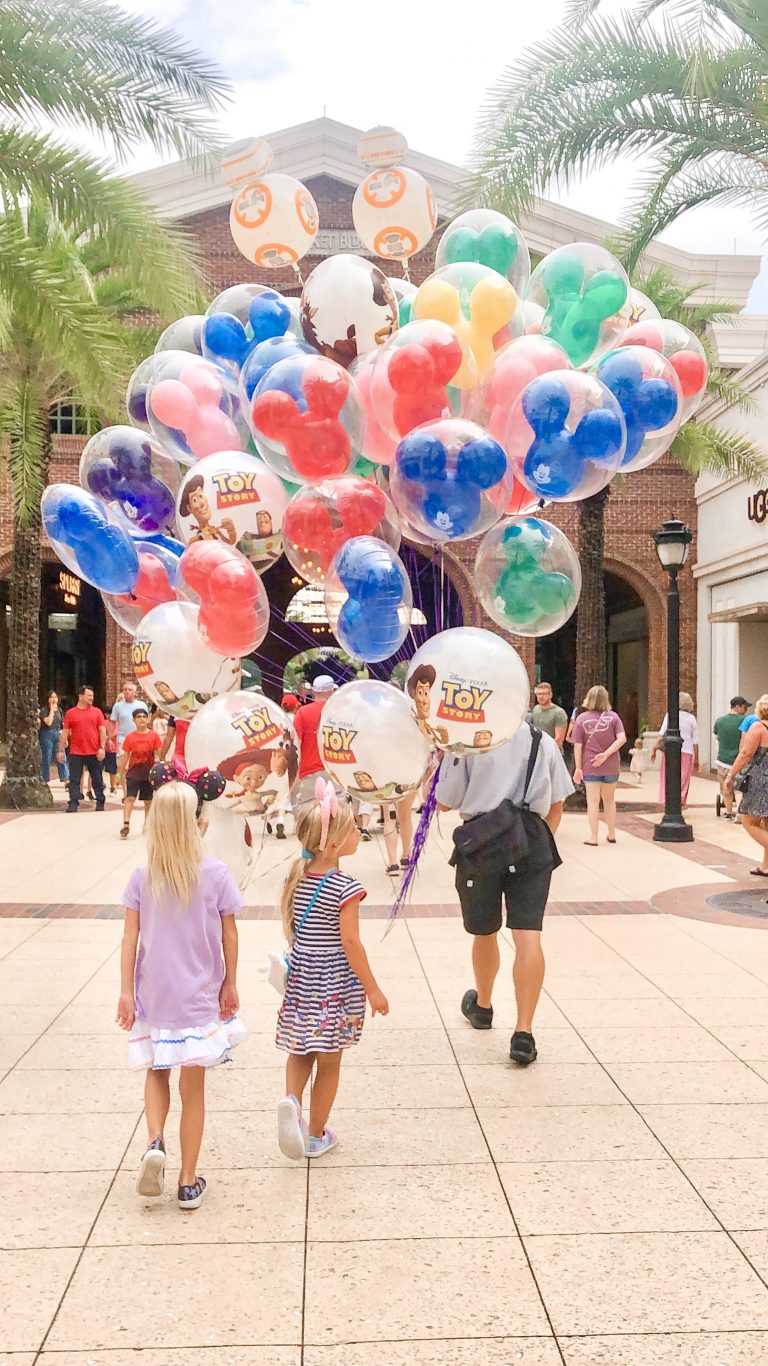 If you need help planning your whole Disney vacation, did you know that people do that for free? It doesn't cost you anything to connect with a Disney travel advisor and they can give you a quote on your whole Disney World vacation. This is idea for doing Disney with a large family. You need to know what you need to budget for this magical vacation. Check out this post for all the reasons why you should use a travel agent.
4. Disney with a large family is fun for all ages.
There may be rumors flying about that other Orlando area theme parks are better for older kids, and some are better for younger kids. While each Orlando theme park has it's one unique wonder and excitement, Disney World has plenty to do for families with children of all ages! I currently have children ranging in age from 6-14. My 6 year old loves certain rides, and my 14 year old loves certain rides. They don't always overlap, but sometimes they definitely do! And when your youngest reach those magical height when they can ride almost everything, there are so many things you can experience as a family.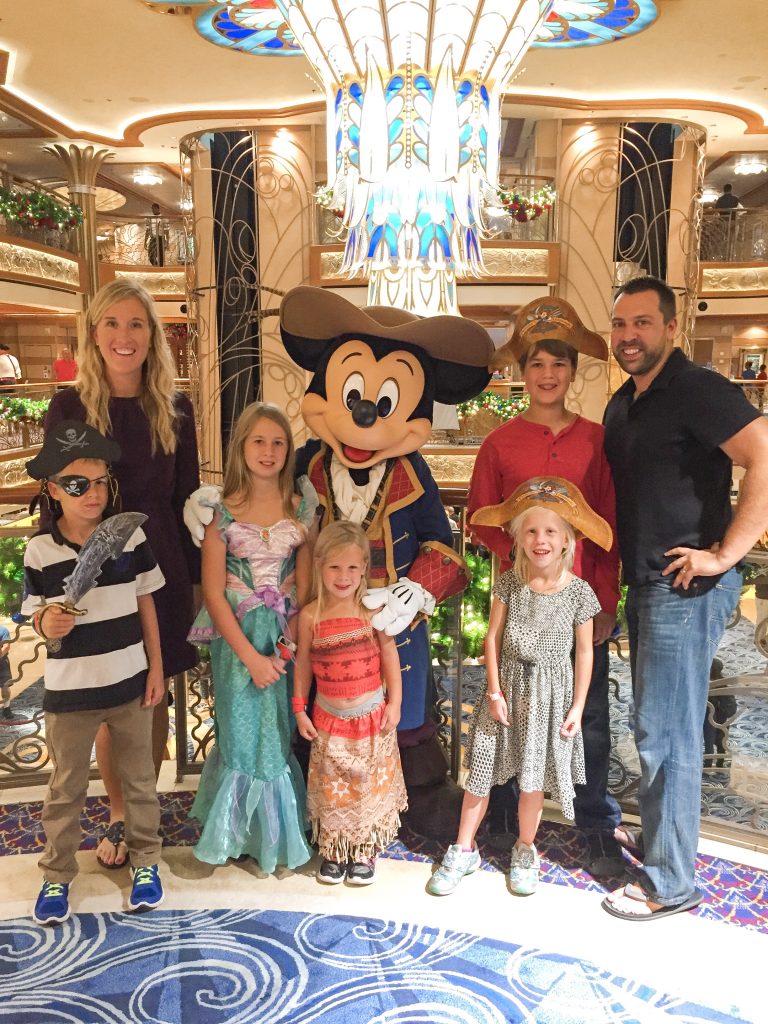 For large families at Disney World, you will want to be prepared by knowing the age requirements for rides in advance. This was something that really dictated what I could do on my own with five kids for years. If a child is under 7, they must ride with someone 14 years old or older. For lots of families, this means that you have two children that are young enough that they need an adult to accompany them. This means that you might not be able to ride something like Goofy's Barnstormer if you don't have enough adults (or teenagers 14 or older) to match with each child under 7 in your group. However, on several rides, you can fit three people in a seat, like on Big Thunder Mountain.
That meant, as a Mom, I could take both my 4 and 5 year old on together when my oldest was 12. But finally, in our family, my oldest son is now 14! So he can accompany my 6 year old and I am free to ride with whoever I want, which sometimes even means my husband from time to time. Just keep these mathematical equations in mind for your trip, and again, think about it ahead of time. It will save you lots of worries while you're in line!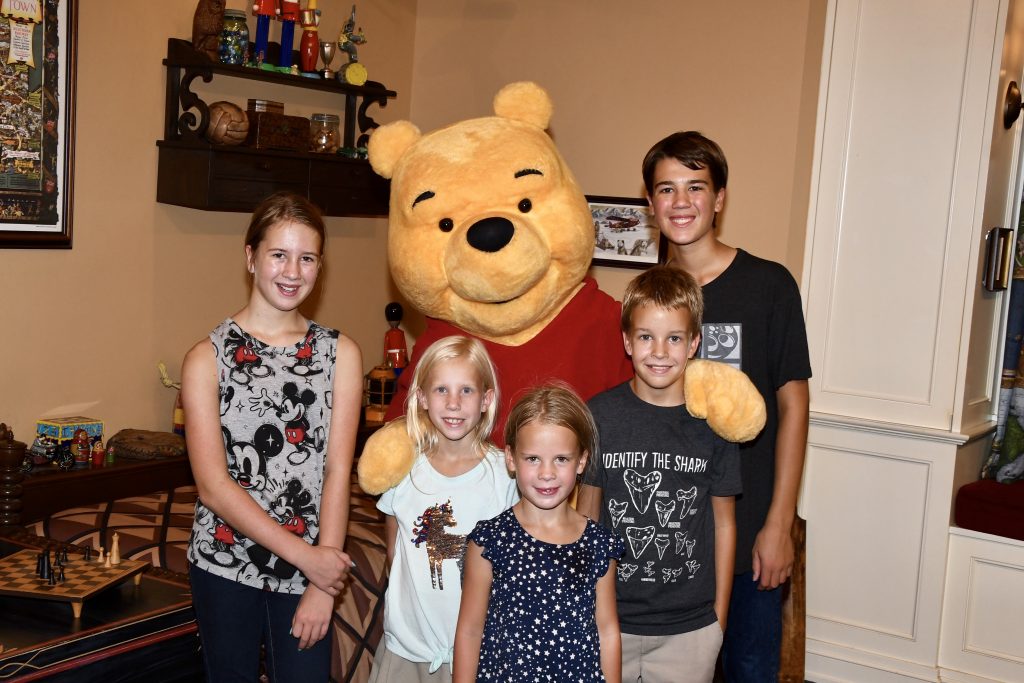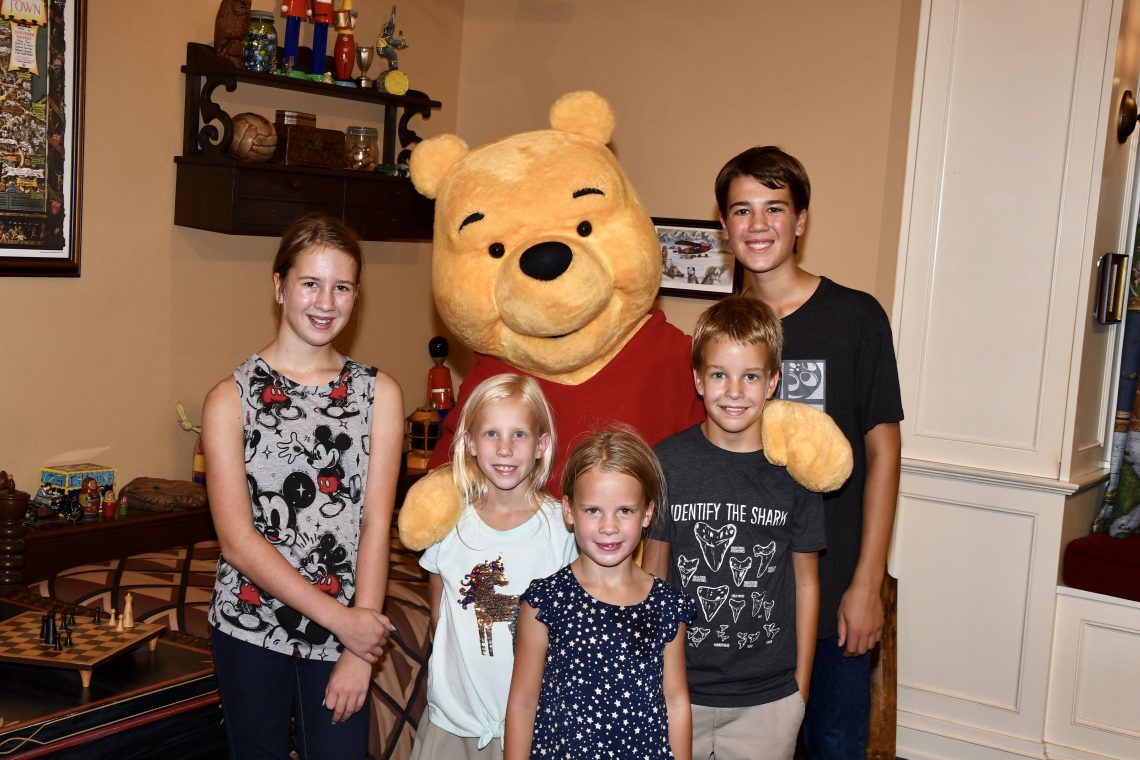 5. Savor the chaos!
Trust me, I know that life in a large family can be hectic. There are times when things are just too loud, or too messy. But then, little by little, things get easier. I can speak from experience because my youngest is now 6. She doesn't even use a stroller at Disney World anymore! She just walks and does nearly everything we do. But for years and years and years, I had a huge double stroller filled with water bottles, diapers, wipes, snacks for days, and changes of clothes. We did Disney with newborns, babies, and toddlers, and all kinds of combinations! We are in a different phase now, but in some ways, I miss the times when we were so proud of ourselves for just surviving.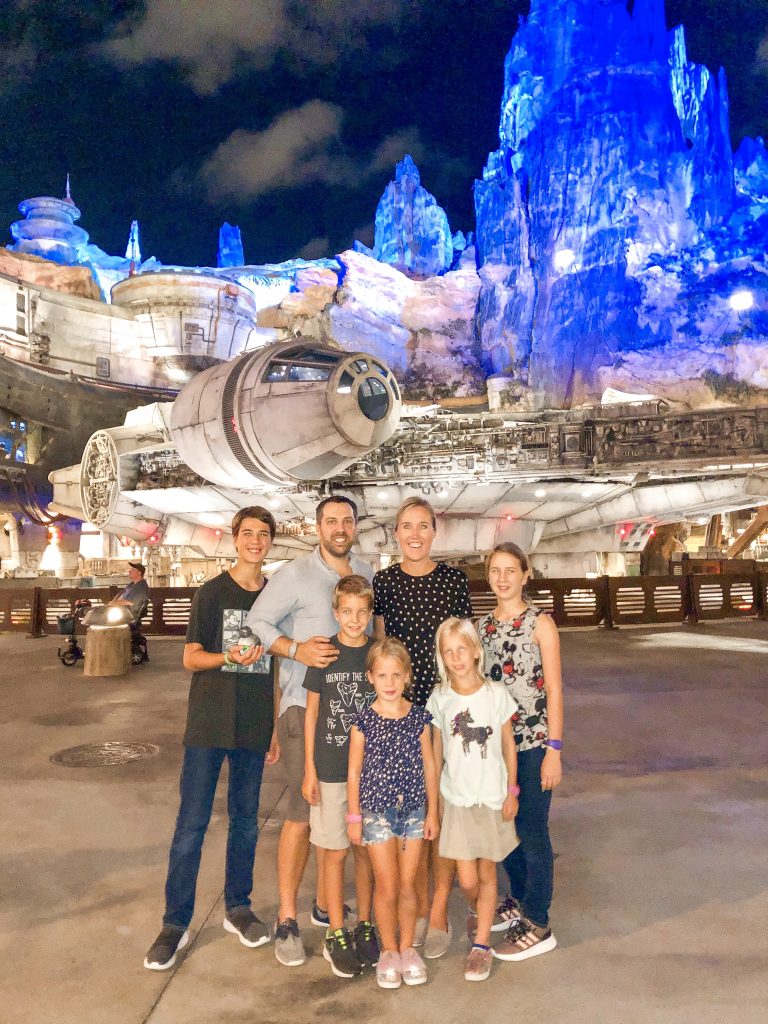 The chaos will not last forever. You will not always be yelling at your kids to hold a hand or stop whining. Your children will grow up, leave your home, and have a life of their own. And then you will look back on those times you waited an hour to meet Mickey and Minnie, just to see their eyes light up, with maybe even a tear in your eye. So savor the chaos, and take the trip. You'll never regret it.
You May Also Like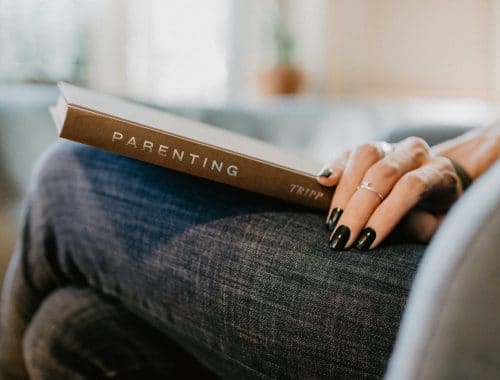 January 7, 2020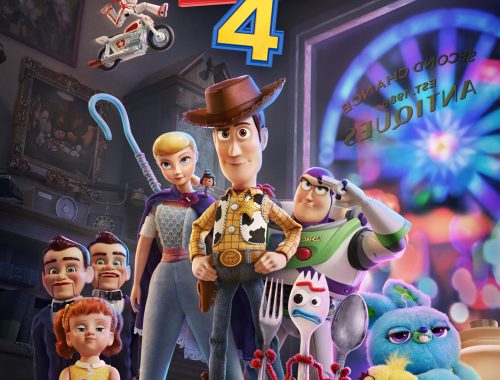 February 12, 2018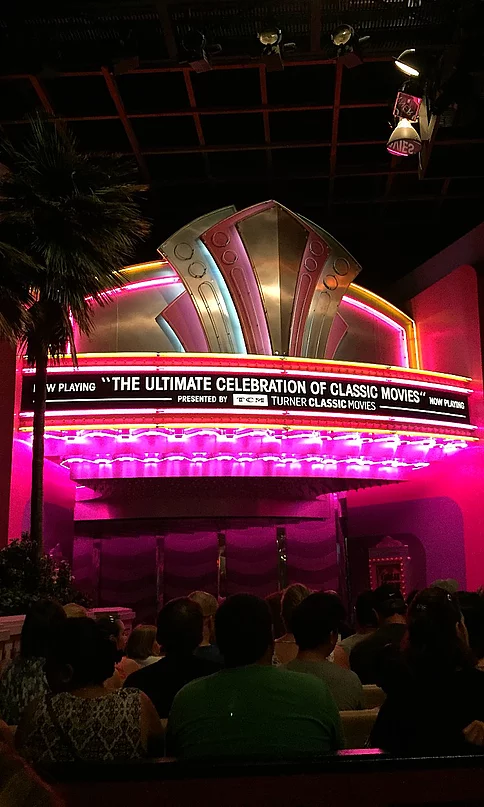 July 19, 2017