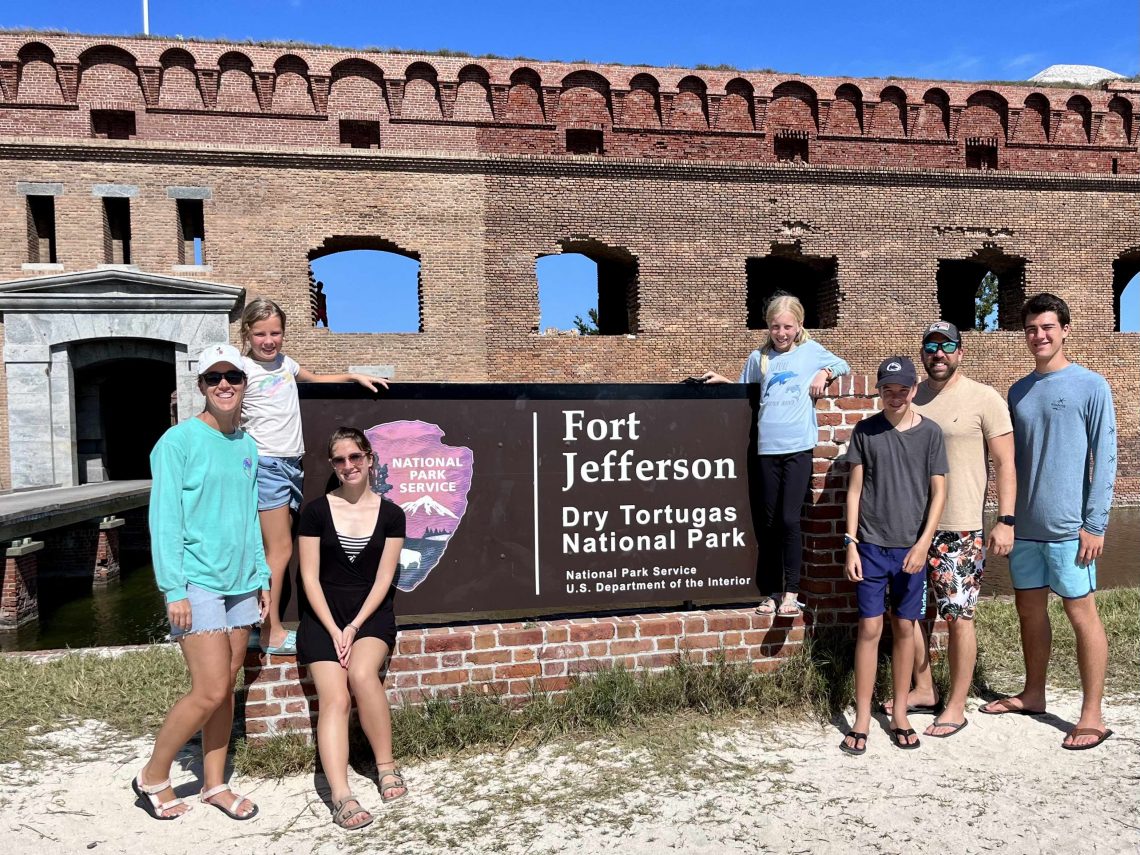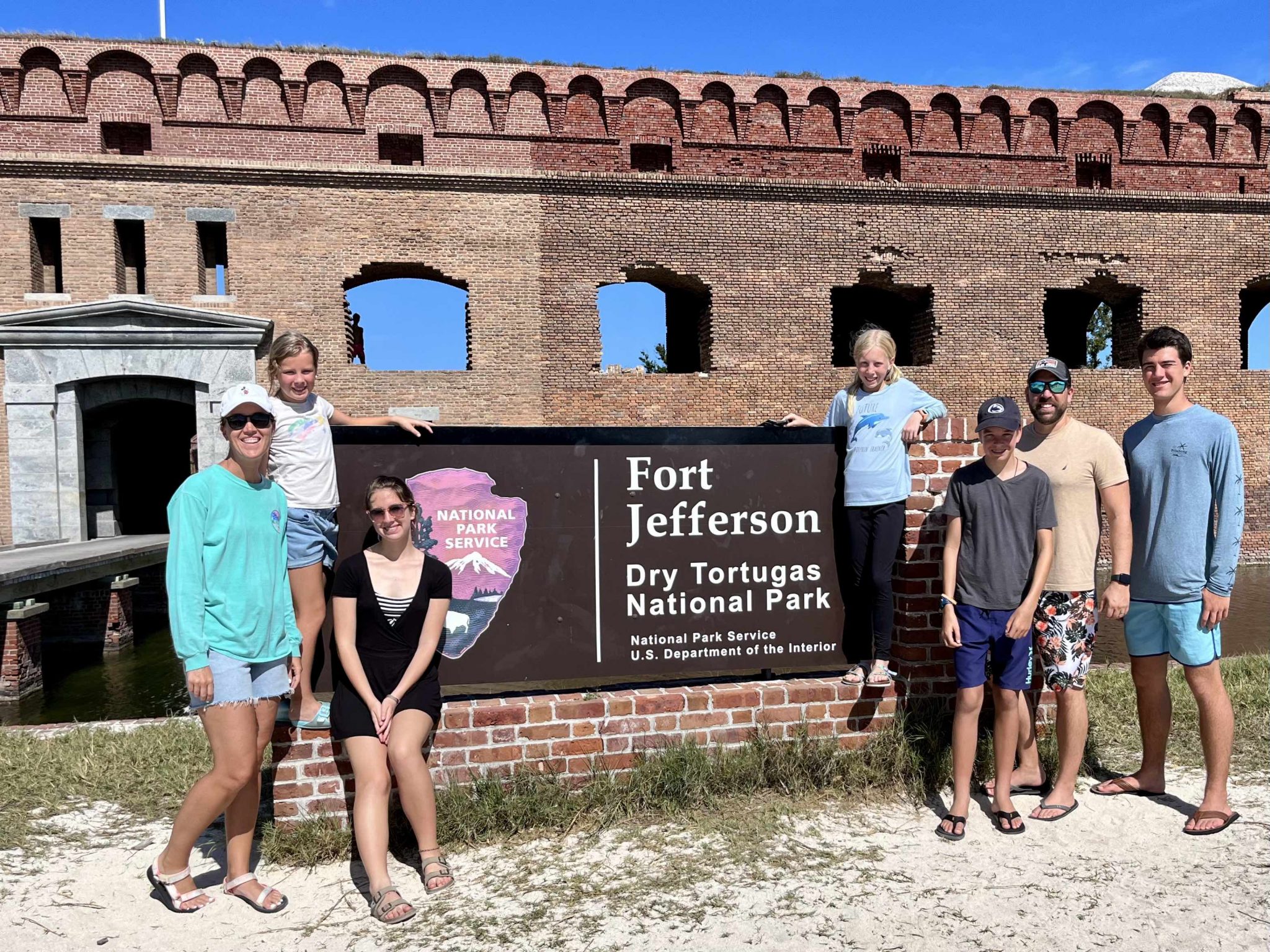 Dry Tortugas Snorkeling: What You Need to Know
February 26, 2023
Sharing is caring!
The Dry Tortugas snorkeling guide for families
As you know, we are on a quest to visit all 63 National Parks. We are about halfway through. And some take more effort to visit than others. For example, last summer we visited Denali National Park. Clearly, visiting Alaska requires quite the planning! But recently, we visited one of the Florida National Parks that is also one of the least visited. Dry Tortugas National Park requires a ferry ride, seaplane, or private boat to visit. It takes 2.5 hours on a high speed ferry to reach this National Park from Key West. And something people always want to know about is what Dry Tortugas snorkeling is like. I can tell you what it's like for families! We visited with our 5 kids, ages nine through seventeen. While we aren't snorkeling pros, we've done our share around the world.
What is Dry Tortugas National Park?
Dry Tortugas National Park is a protected area located in the Gulf of Mexico. This is about 70 miles west of Key West, Florida. The park covers about 100 square miles. And most of that space is open water. The park includes seven small islands. This includes Garden Key, where visitors can find the famous Fort Jefferson. You will also find Loggerhead Key, which has a historic lighthouse and turtle nesting beaches.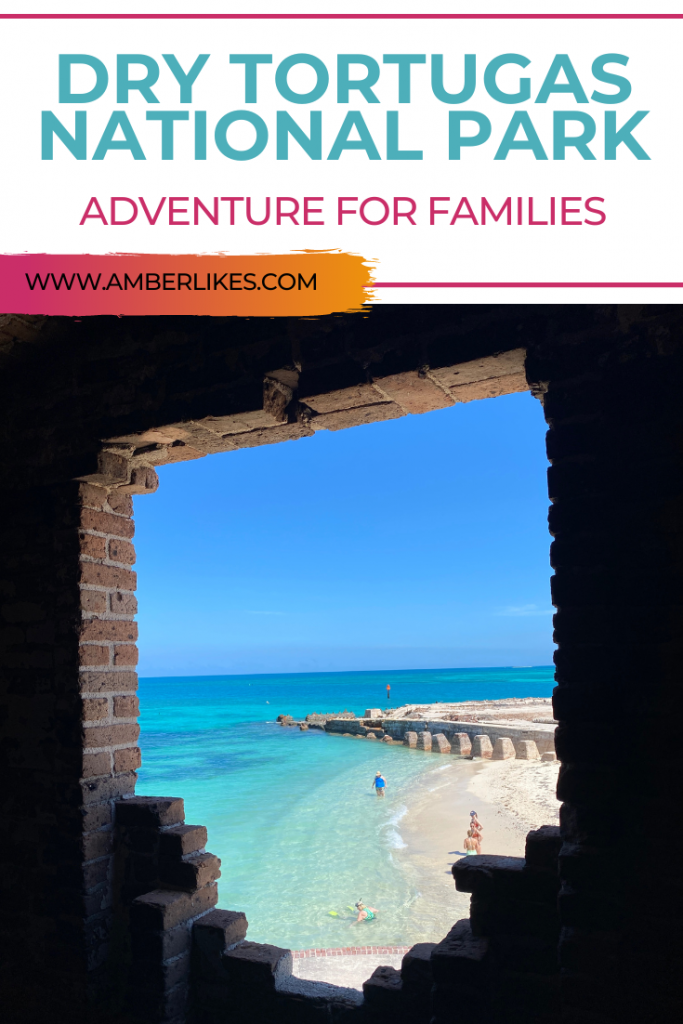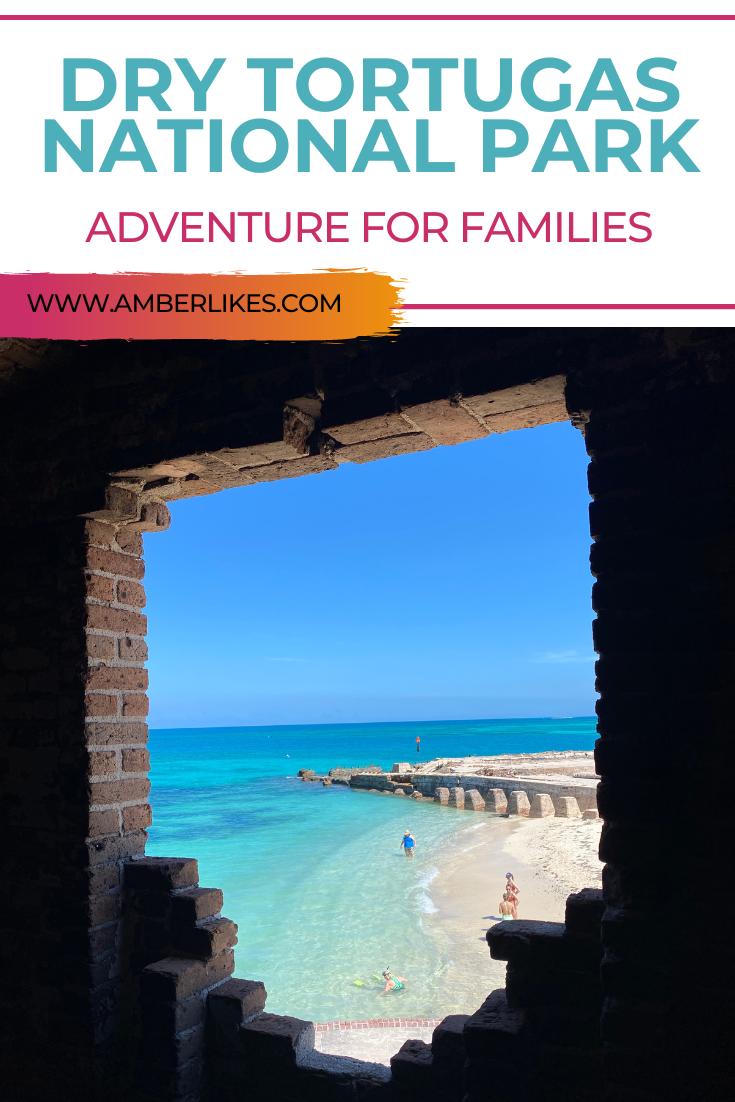 This National Park in Florida has crystal clear waters, coral reefs, and marine life. You may find sea turtles, sharks, and a variety of colorful fish. Visitors can explore the park's underwater world through snorkeling or scuba diving. You can also go on guided tours of the historic fort and other sites on the islands.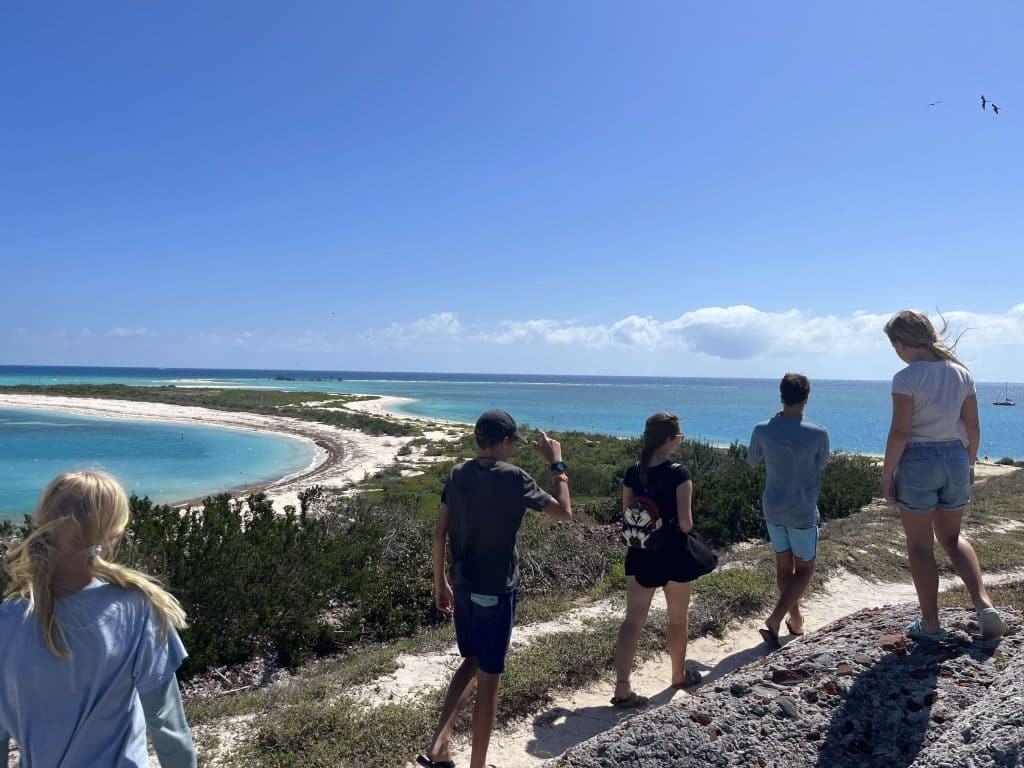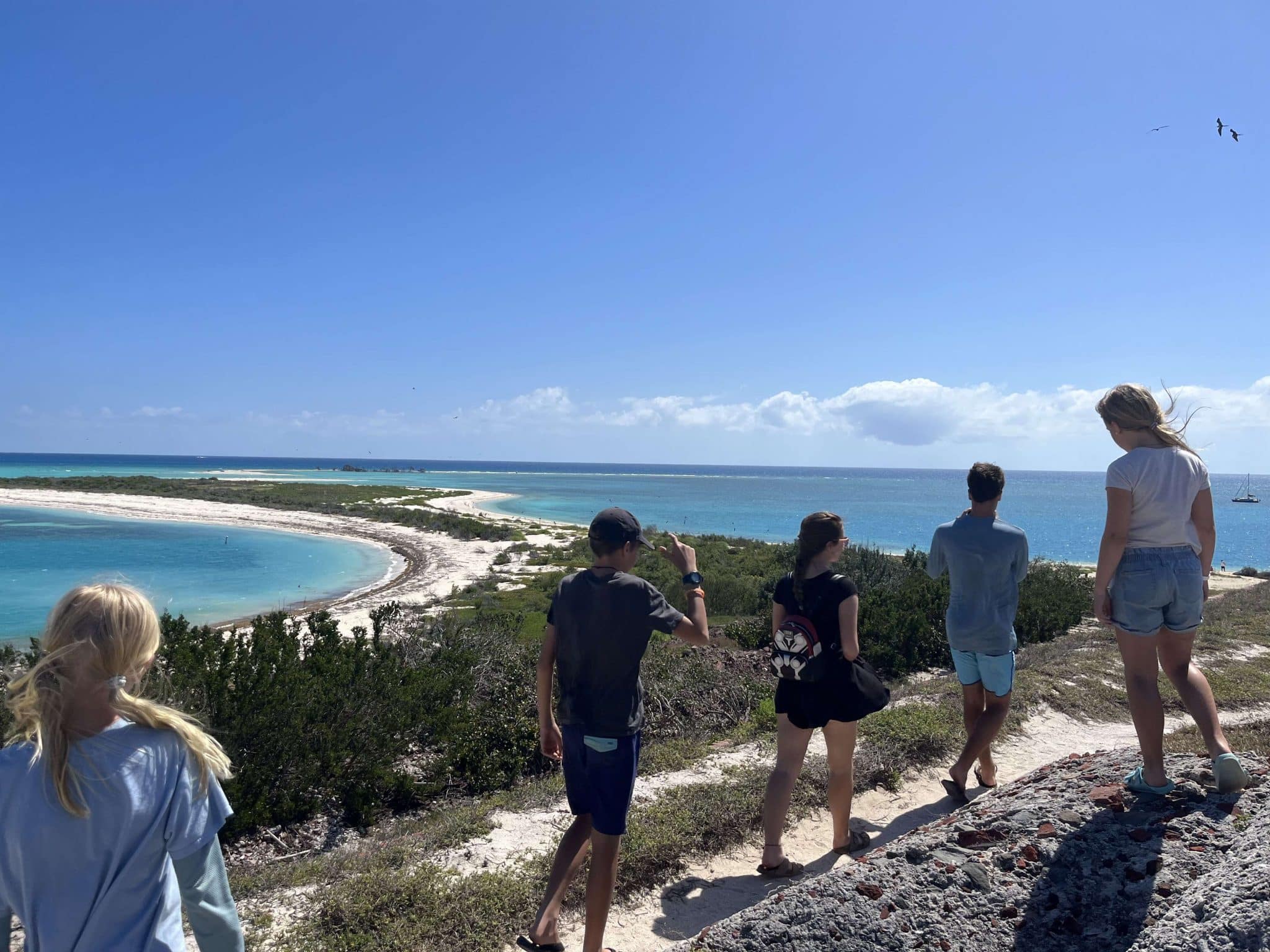 History Tours at Fort Jefferson: A Must Do!
If you visit Dry Tortugas with the Yankee Freedom, which is the only authorized tour operator to the Park, you will have the chance to attend a 20 minute or 60 minute historical tour. Or you can choose to do both, as we did! Our tour guide was named Hollywood, and if you are lucky enough to go on a day when he is your tour guide, you are in for a treat! He was incredibly entertaining, engaging, and knowledgeable. Although your time at Dry Tortugas is limited, and you may wonder whether this tour is worth it, I can say emphatically that it definitely is worth the time commitment.
One of the main attractions of the park is Fort Jefferson. This is one of the largest brick structures in the Western Hemisphere. This Fort was built between 1846 and 1875. It was designed to protect one of the most strategic deep-water anchorages in North America. This Fort was a massive example of the power of the United States at a pivotal time in history. However, it was never completed and was eventually abandoned.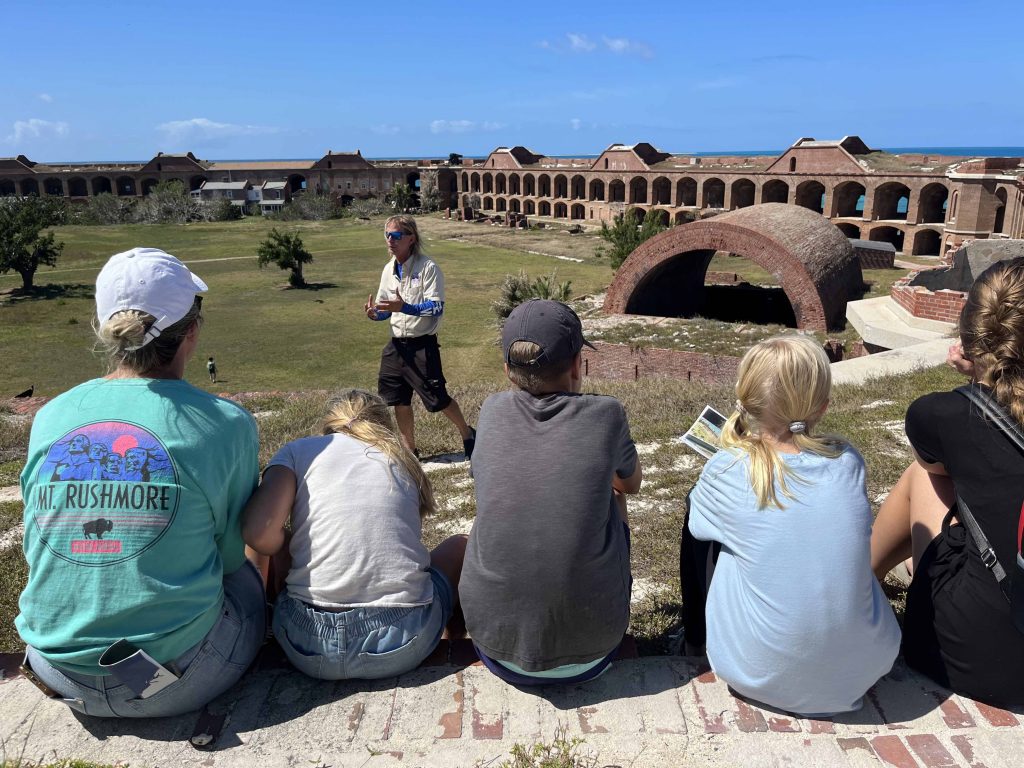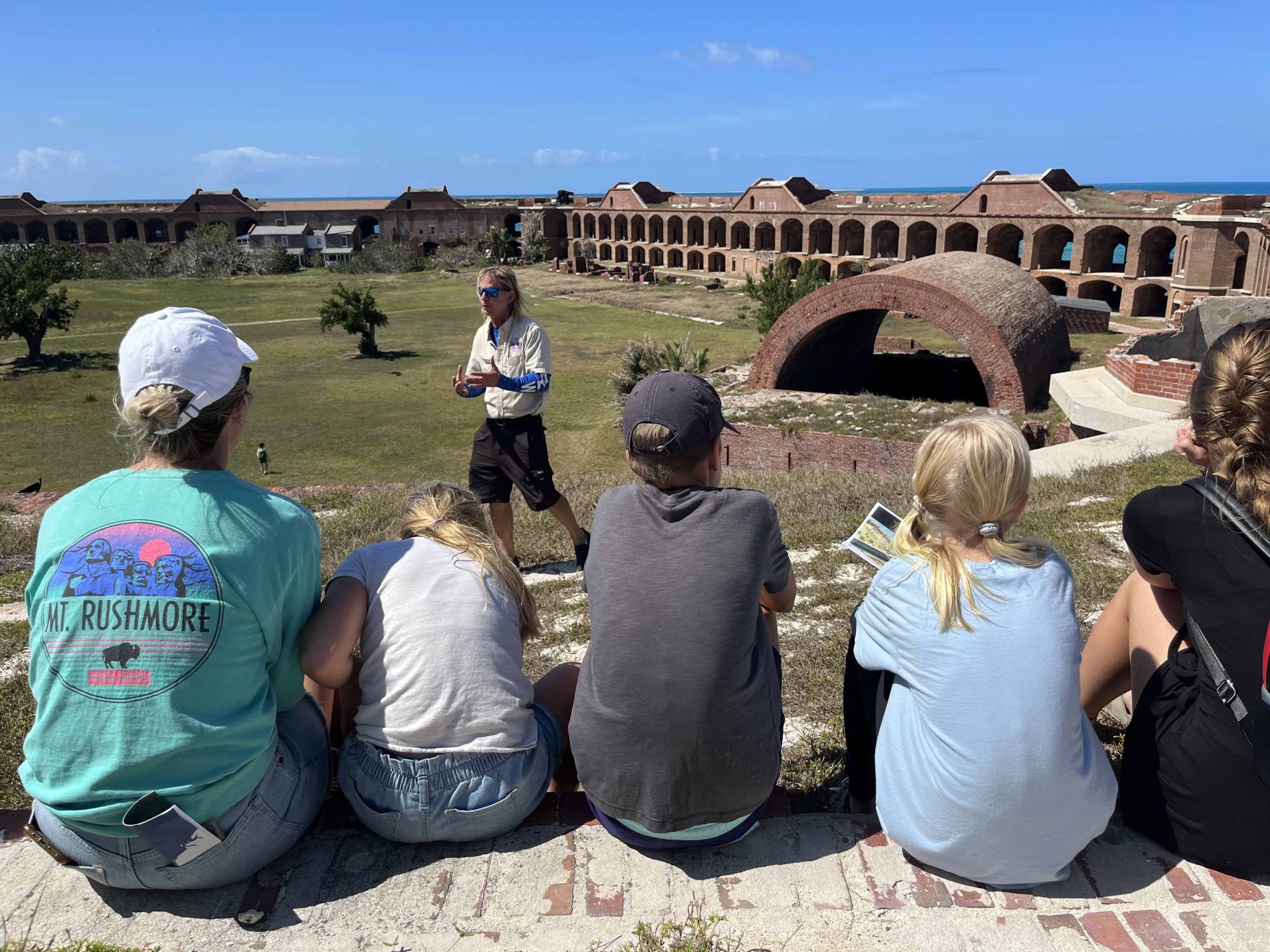 The Strange Name Explained
Did you ever wonder where the name Dry Tortugas came from? I certainly have! And I'll give you a sneak peek of the amazing things you'll learn on this tour by telling you the story of the name. First, Ponce De Leon first named these islands and called them "Las Tortugas." And this literally means "the turtles." In fact, he named them this because he was alerting other sailors that there was plentiful food in these islands, in the form of sea turtles. Later, English sailors renamed these islands "Dry Tortugas" to give a serious alert to fellow mariners that there was no fresh water on these islands. This is just a sample of the amazing facts and history you will learn at the Fort Jefferson tours!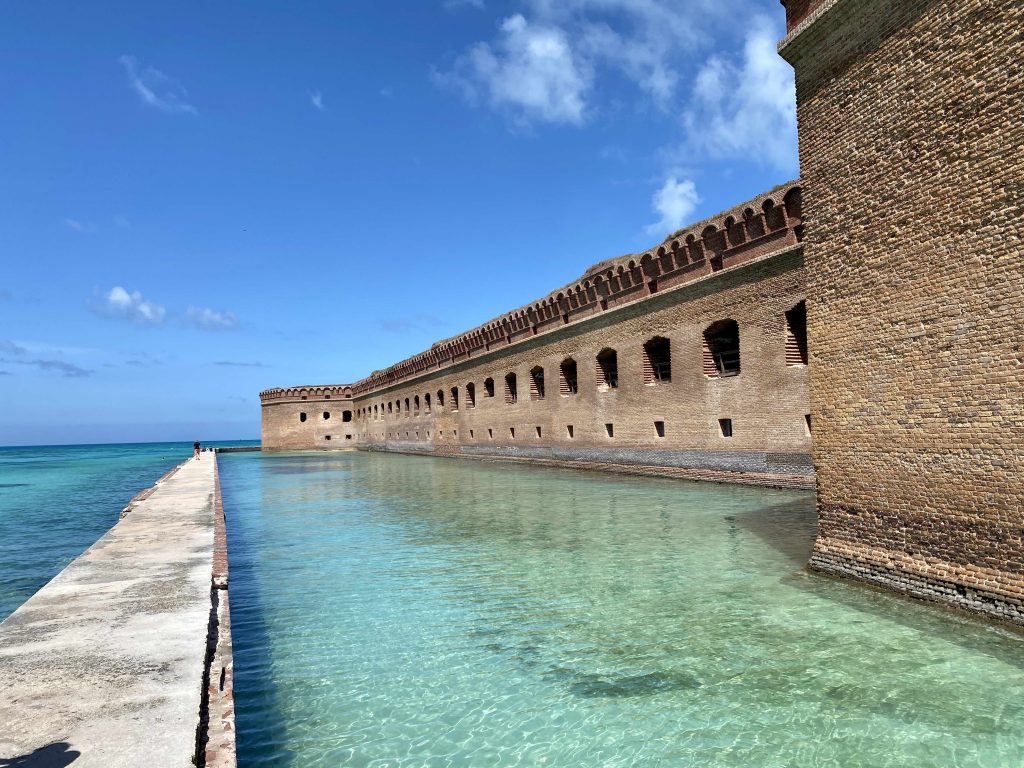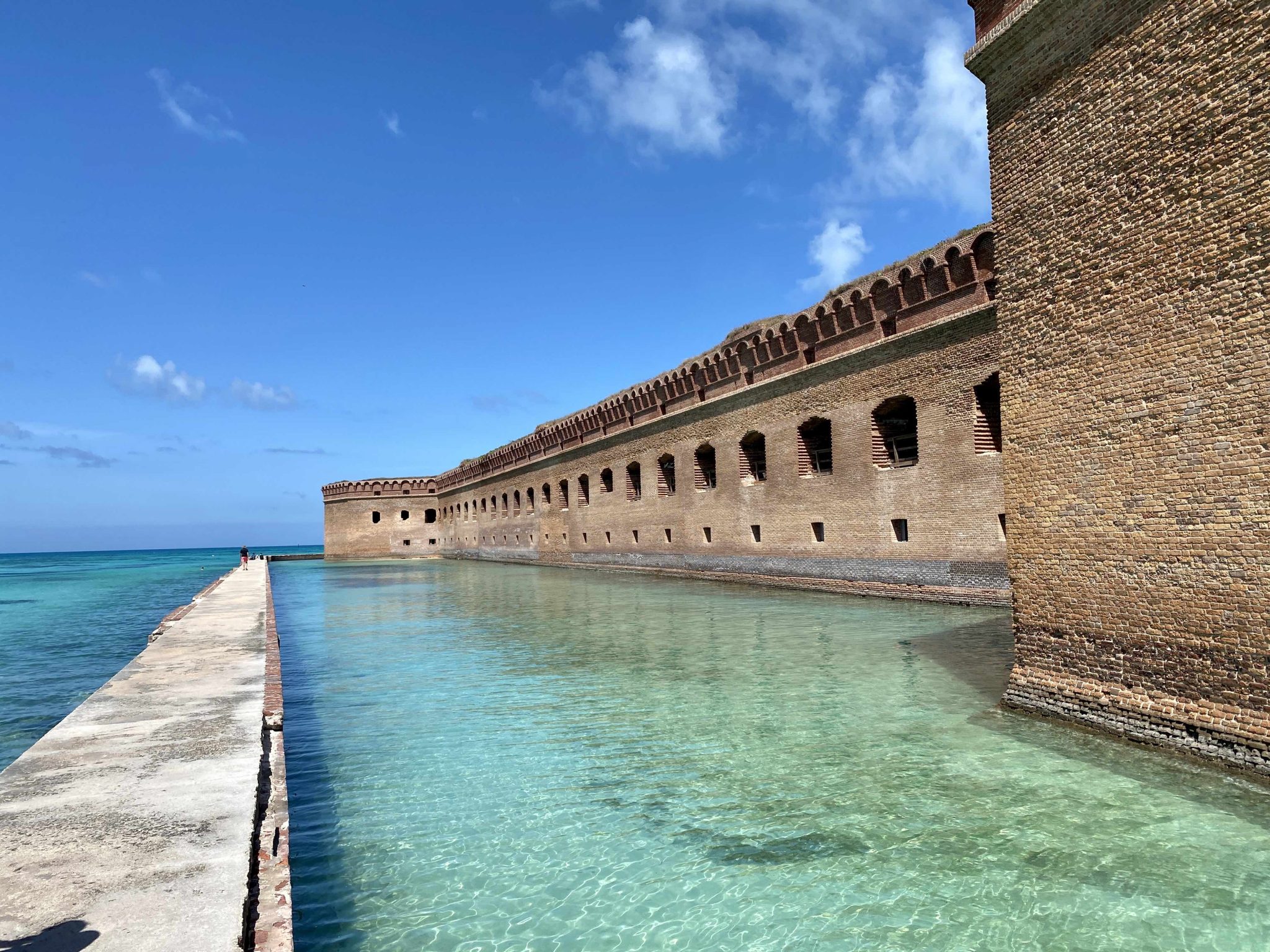 How to Visit
The high speed ferry to the Dry Tortugas National Park is an option for visitors who want to reach the park quickly and comfortably. Yankee Freedom III operates the ferry. This is a high-speed catamaran that can accommodate up to 250 passengers. But these trips book up very early. So be sure to book your date early!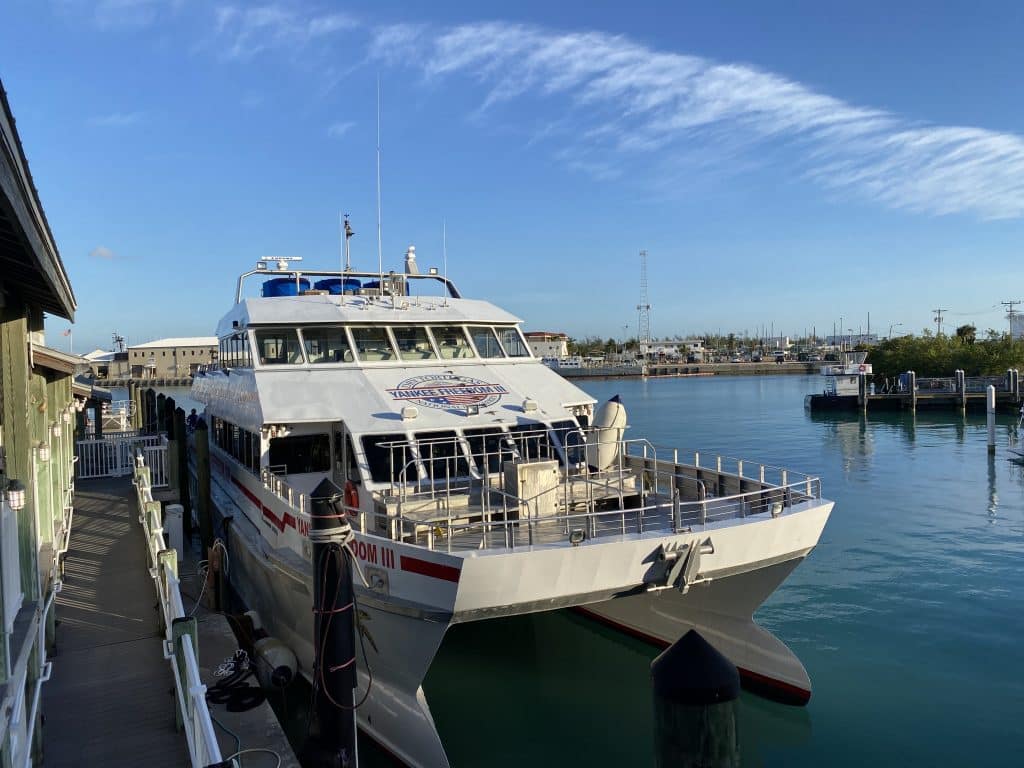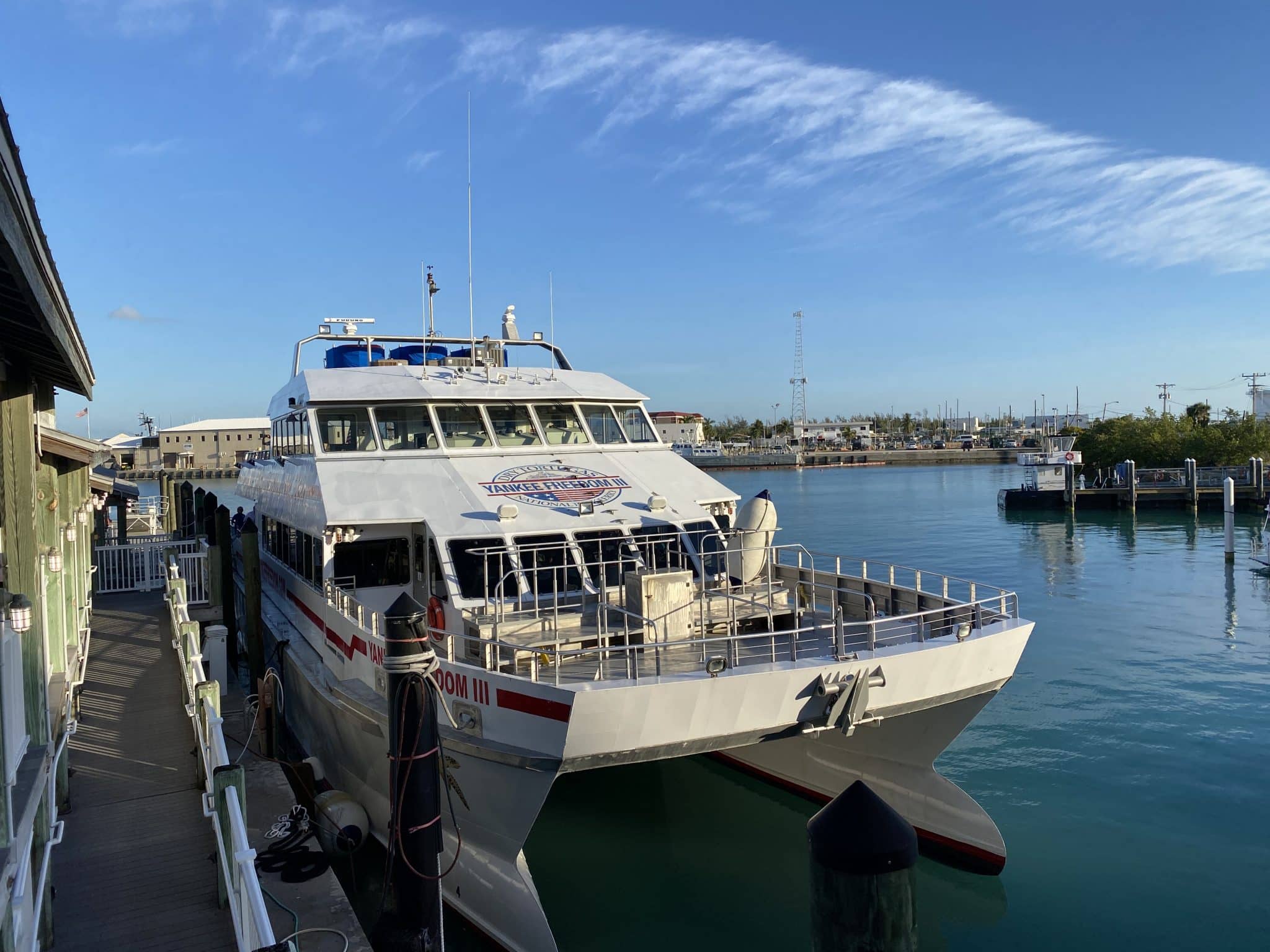 The ferry departs from Key West. And it takes about 2.5 hours to reach the Dry Tortugas National Park. It includes a stop at the historic Fort Jefferson on Garden Key. Along the way, passengers can enjoy views of the Gulf of Mexico. In fact, you may even spot dolphins, sea turtles, and other marine life.
The Yankee Freedom III is a modern and comfortable vessel. It features air-conditioned cabins, a shaded upper deck, and indoor and outdoor seating. The ferry also provides snacks and drinks for purchase, and there are restrooms on board. We really enjoyed our trip on the ferry, but did wish that we had brought along some cards games or more to read. Part of the trip is narrated, but mostly, it's a relaxing boat ride through the gorgeous ocean waters.
Once passengers arrive at the Dry Tortugas National Park, they have several hours to visit. You can explore the park, snorkel, swim, and enjoy the beach before the ferry returns to Key West in the afternoon. The high speed ferry is a convenient and efficient way to visit the Dry Tortugas National Park, especially for those who don't have access to a private boat or seaplane.
What about the food on the boat?
We didn't bring much food other than a few snacks. The breakfast was bagels, yogurt, juice, and coffee. The lunch was Jersey Mikes subs with chips and a cookie. And then they have more stuff for sale on the ship, including soft pretzels, drinks, candy, ice cream, and more. The staff on the boat is incredibly helpful and welcoming. And while you don't need to bring any food of your own, if you want to pack a few snacks in your bag, or even a full picnic lunch, you are more than welcome to bring that too!
Dry Tortugas Snorkeling
Snorkeling at Dry Tortugas National Park is a popular activity that offers visitors the chance to explore the park's clear waters and see a variety of marine life. And the park is home to some of the most pristine coral reefs in the Florida Keys, and the crystal-clear waters provide excellent visibility for snorkelers.
The park offers several snorkeling locations, including the moat wall surrounding Fort Jefferson, where visitors can see colorful tropical fish, sea turtles, and other marine life. There are also several shallow reefs around the islands, which are ideal for snorkelers of all skill levels.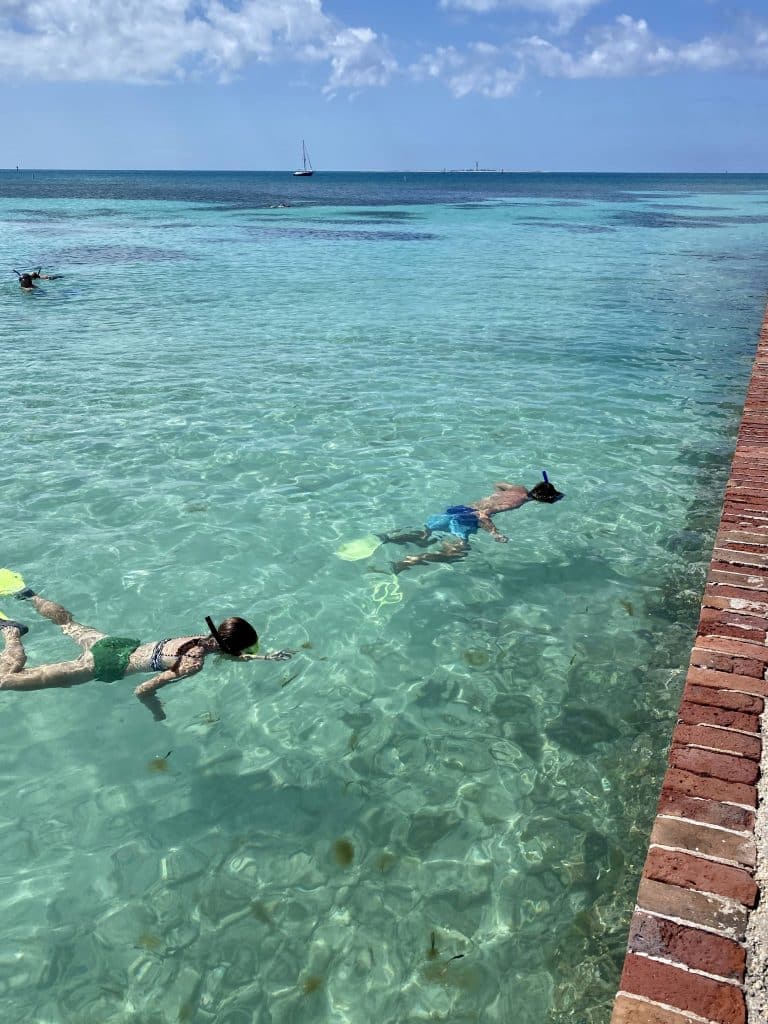 Since we visited in February, the water was chilly. But it didn't prevent us from all doing some snorkeling Those of us who are more cold sensitive had trouble staying in very long, but others thought the water was quite comfortable.
Snorkeling gear is provided on the Yankee Freedom ferry to the Dry Tortugas National Park. So visitors do not need to bring their own or rent it from a local dive shop in Key West. And it's also important to note that the park has strict rules about touching or disturbing the coral and marine life. Be sure to follow these guidelines to help protect the delicate ecosystem.
What is the history of Dry Tortugas National Park?
The history of Dry Tortugas National Park is long and complex. And the islands have been used for a variety of purposes over the centuries. Here is a brief overview of the park's history:
Pre-colonization: The Dry Tortugas were originally inhabited by the Calusa and Tequesta peoples, who used the islands as a source of seafood and shells.
1513: Spanish explorer Juan Ponce de Leon was the first European to visit the Dry Tortugas.
1822: The United States claimed the Dry Tortugas as part of the newly acquired Florida territory.
1846-1875: Construction of Fort Jefferson on Garden Key began, but the fort was never completed due to logistical challenges.
Late 1800s-early 1900s: The islands were used for commercial purposes, including salt mining and sponge harvesting.
1935: The Dry Tortugas were designated as a wildlife refuge.
1992: Dry Tortugas was designated as a National Park.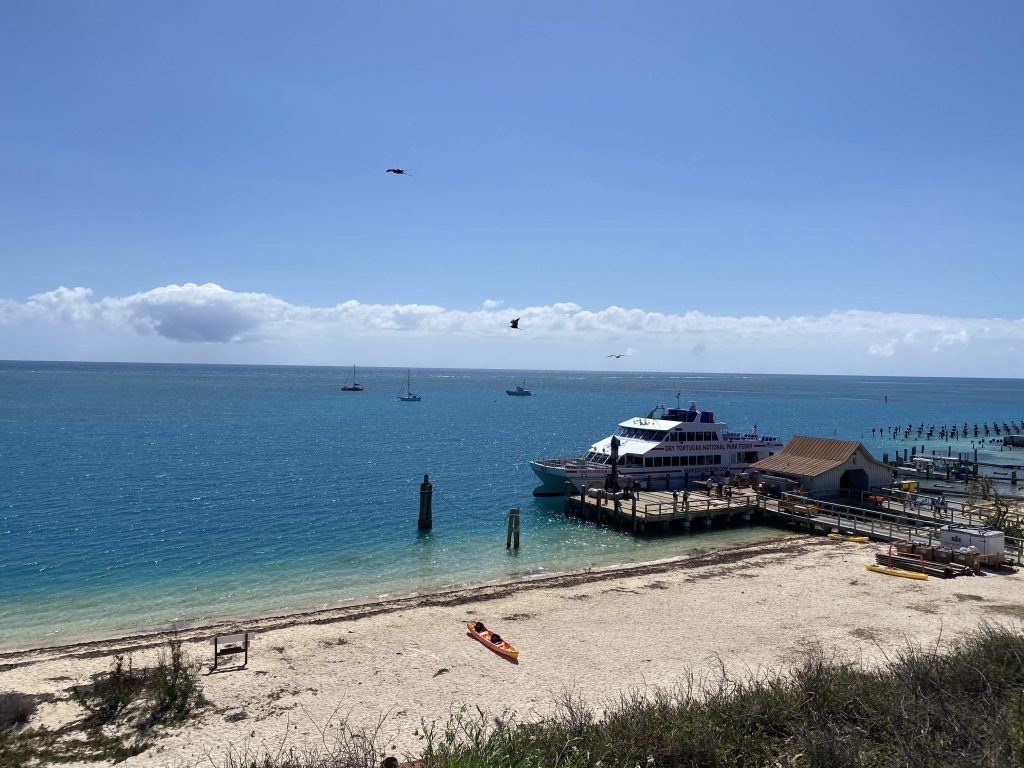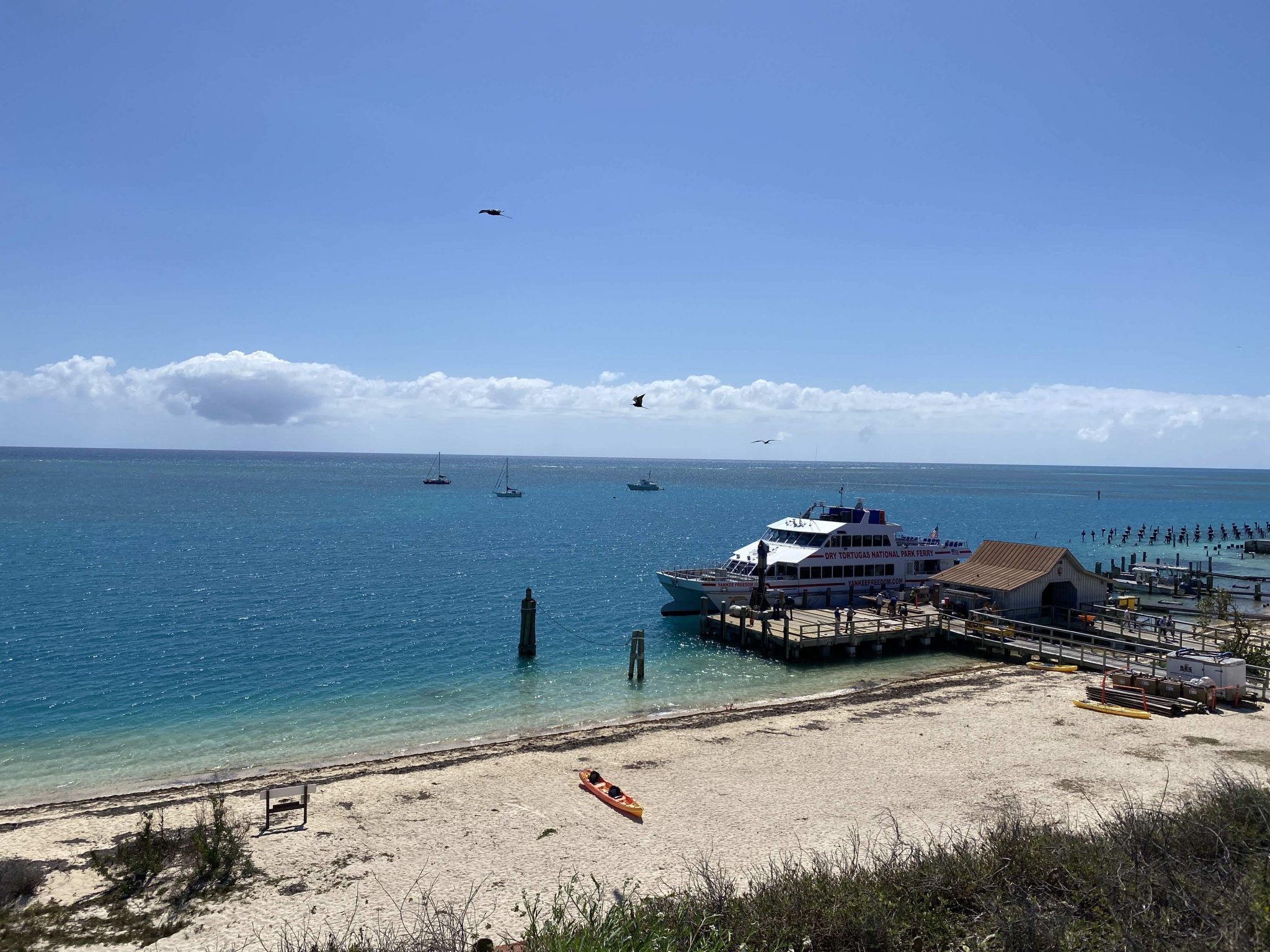 Today, Dry Tortugas National Park has so much natural beauty, a unique ecosystem, and rich history. Visitors can explore the park's historic fort, snorkel or dive in the crystal-clear waters. And you and your family can enjoy the pristine beaches and unspoiled wilderness of the islands.
You may also like:
Alaska Railroad Goldstar Experience
You May Also Like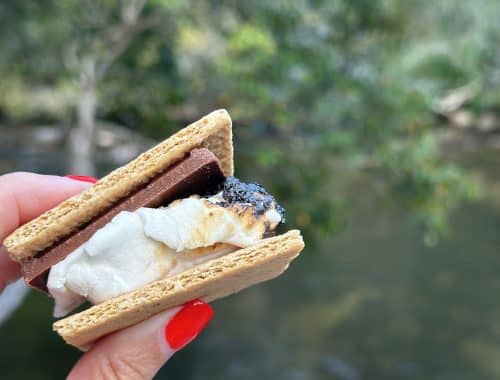 October 10, 2023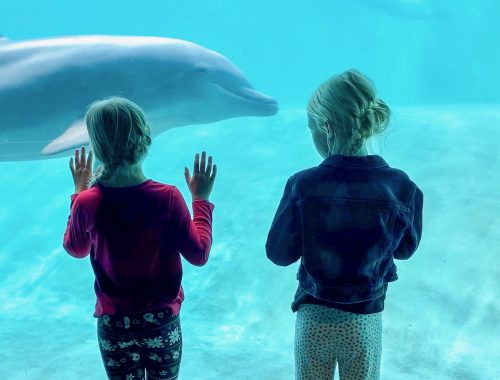 December 1, 2021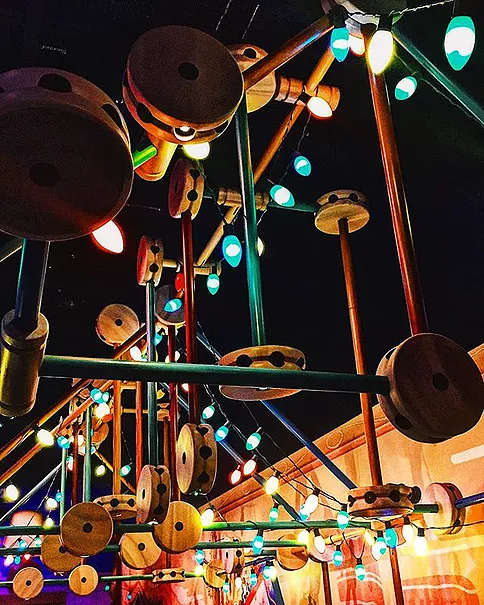 June 21, 2017