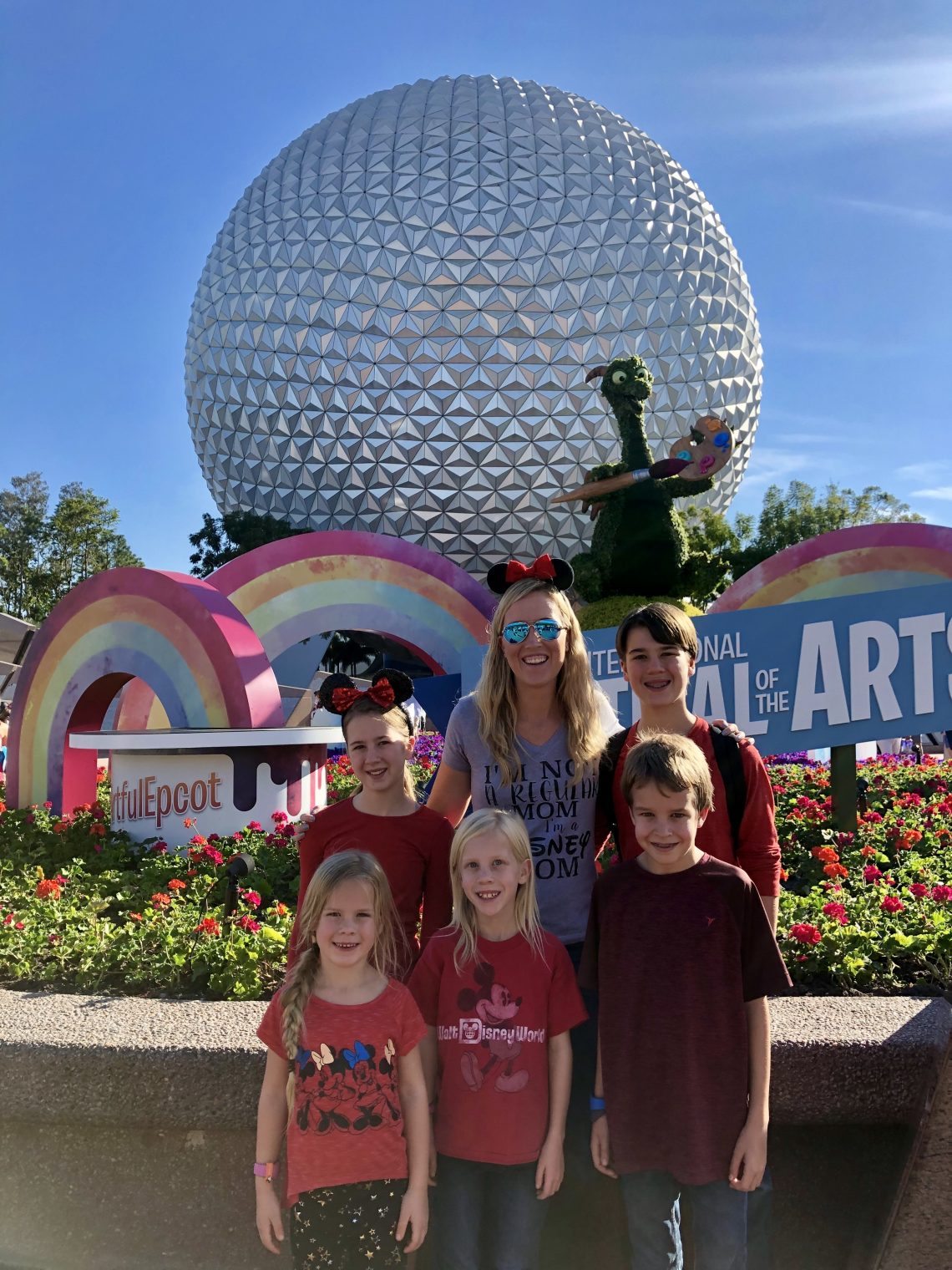 Epcot International Festival of the Arts
February 22, 2019
Sharing is caring!
Have you had a chance to visit Epcot's International Festival of the Arts at Walt Disney World? If not, you still have a few more days until the festival ends on February 25! It's hard for me to decide whether this is my favorite festival at Epcot, or if the Flower and Garden Festival takes the prize, but either way, the International Festival of the Arts should be on your Walt Disney World "must do" list!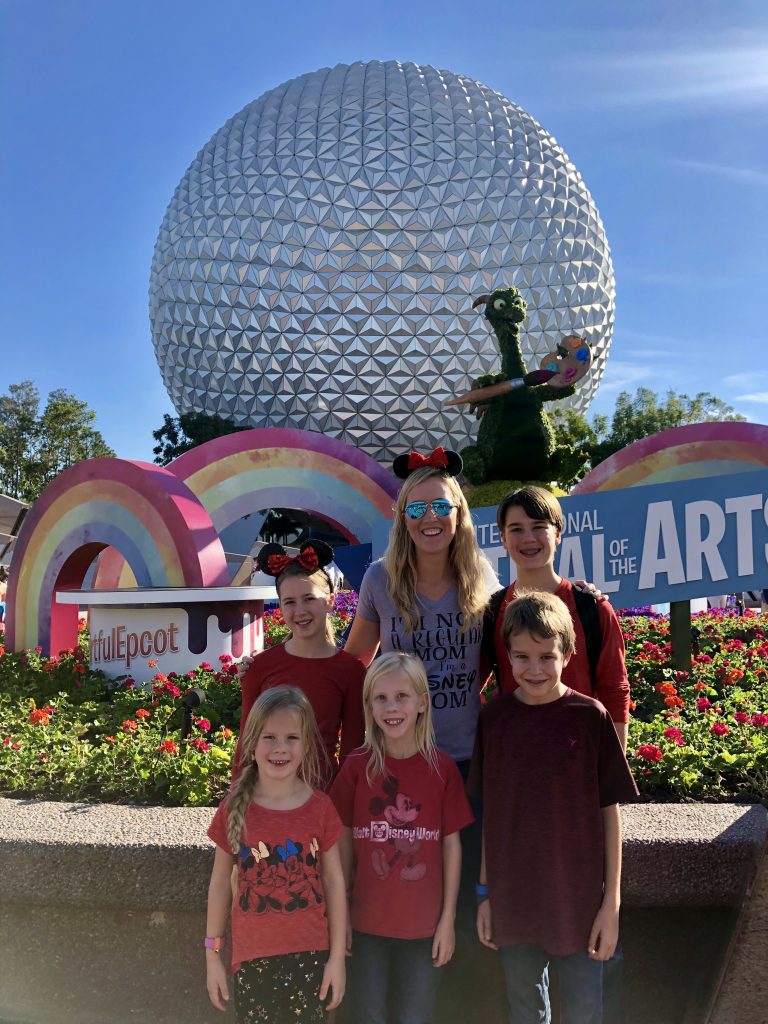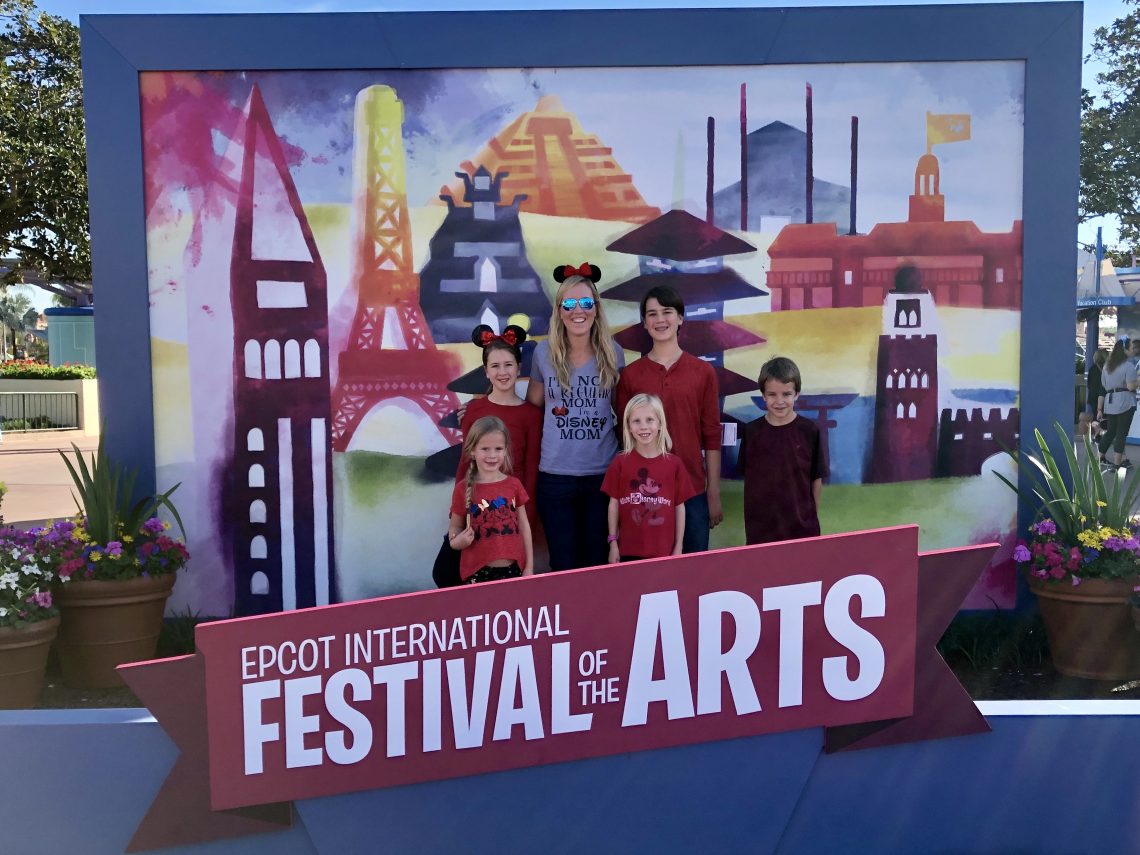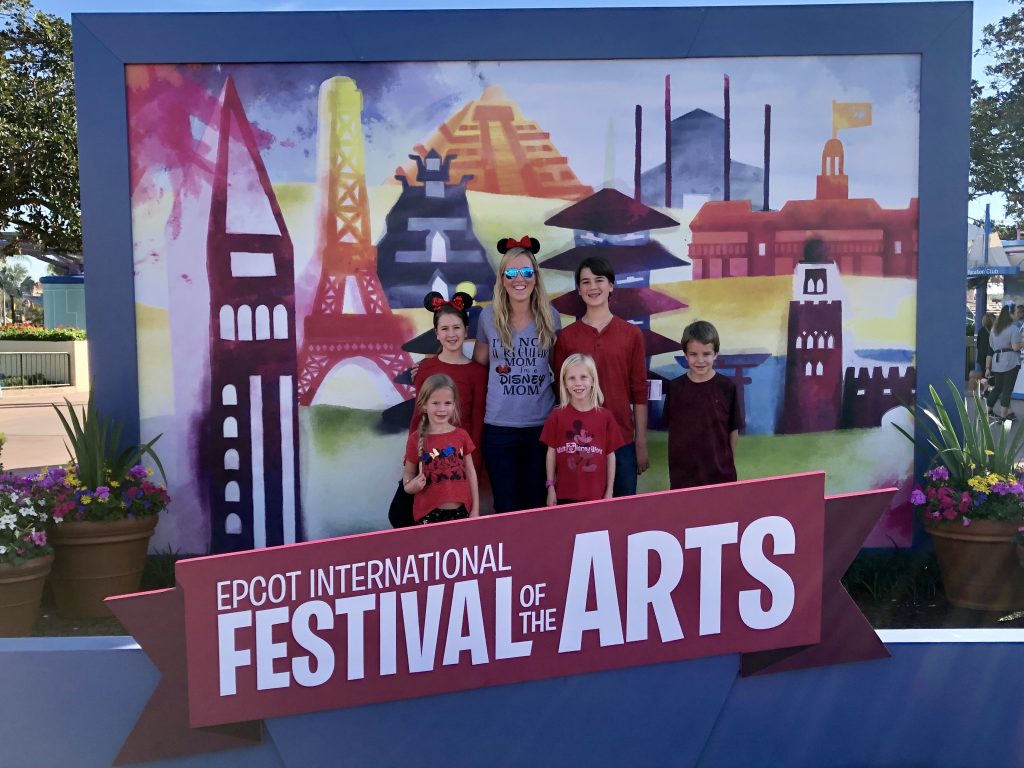 This festival features many different art forms, from music to performance art, sidewalk chalk, culinary arts, sculpture, and many more. For this Epcot festival, Figment finally got his time in the spotlight, and he is featured in the Passholder magnet that you just have to add to your collection.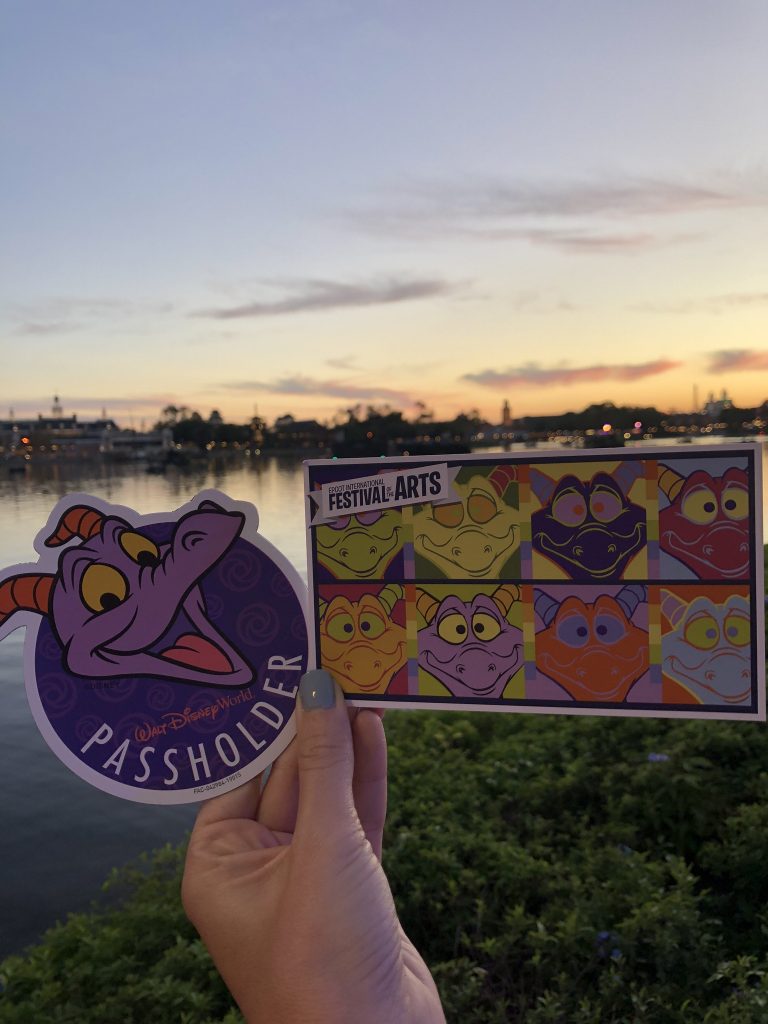 One of the things that I like best about this seasonal event is just how many ways it is fully interactive. When else can you help paint a mural that will be displayed for all to see? At this interactive station, you can get your own paint and paintbrush, and then fill in some of your own squares to help create a masterpiece! This is definitely a highlight for our whole family, and something that is really fun for kids of all ages.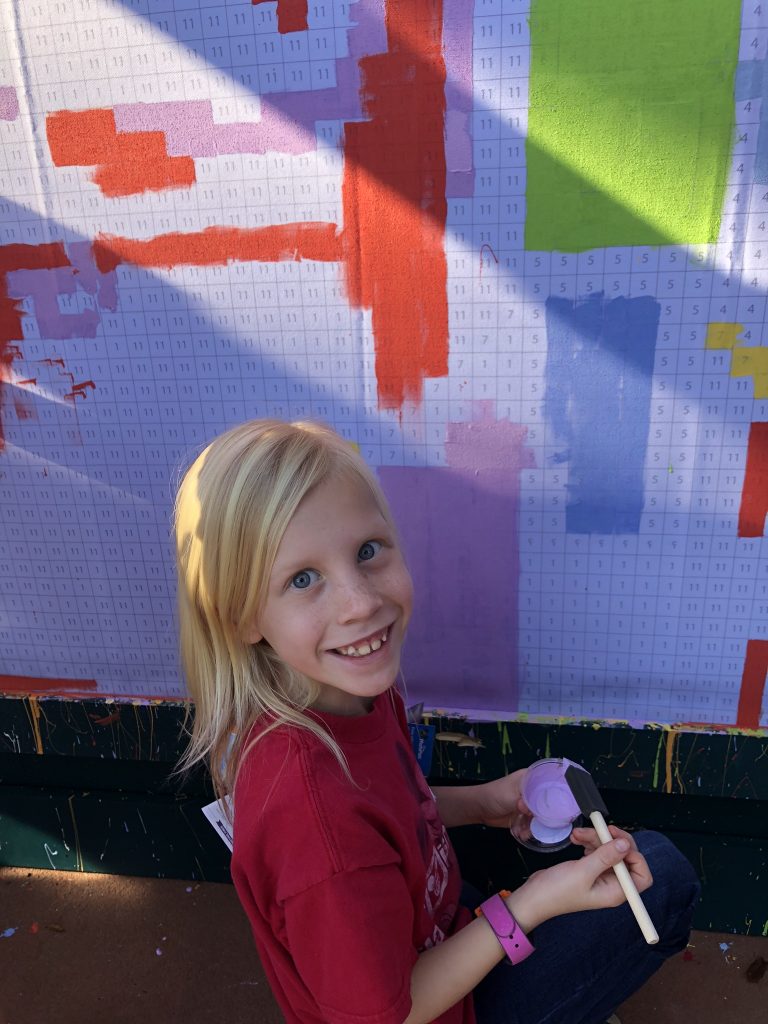 This year, we also took FULL advantage of the free drawing workshops that were taking place in the festival center. You know that we are all about anything that is free at Walt Disney World! With 5 kids, even something that costs $10/person adds up really quickly. So if there is something free to collect or do, we are the first in line! When we heard that they were resurrecting the Animation Studio that used to be an attraction at MGM/Hollywood Studios, we were all thrilled! This used to be a favorite at MGM for us back in the day, and we were all sad to see it leave. With this mini drawing studio, we got to relive one of our favorite attractions of the past! In this FREE and interactive experience, you learn to draw some of your favorite characters from a Disney Animation expert. We attended the International Festival of the Arts on two separate occasions, and we did a few sessions each time. We learned to draw Tigger, Scrooge McDuck, and more! It's such a special souvenir to get to take home your very own piece of Disney artwork.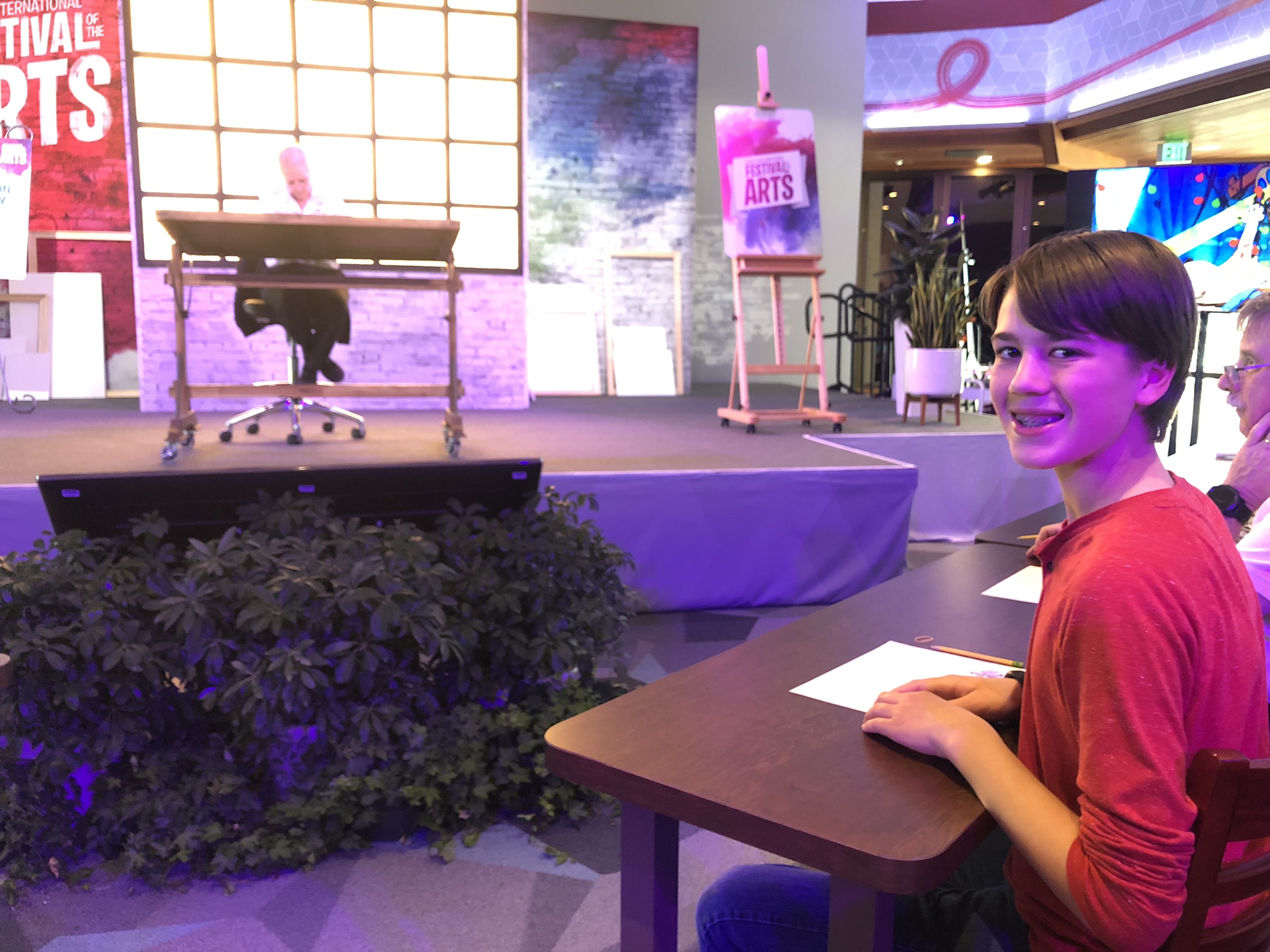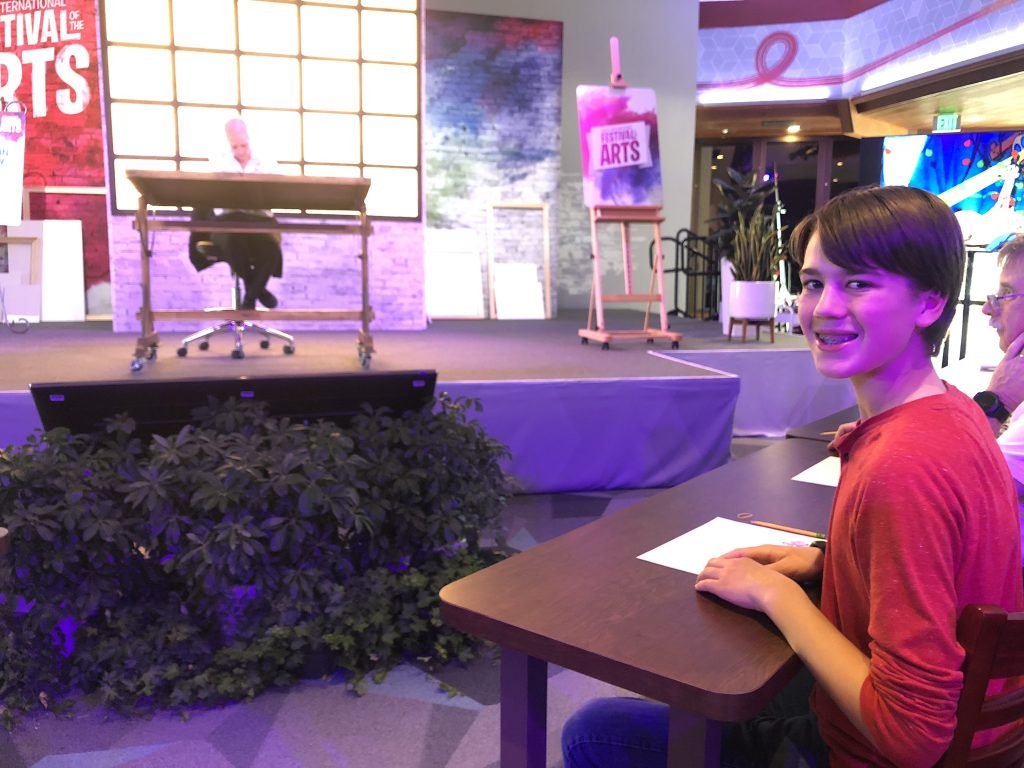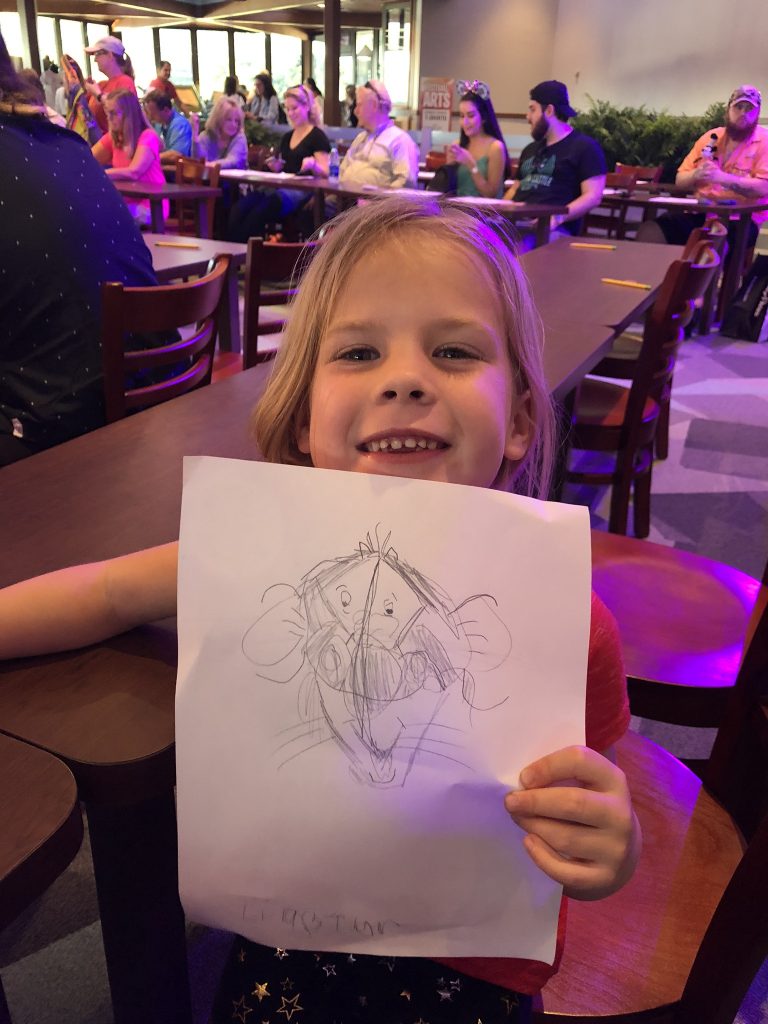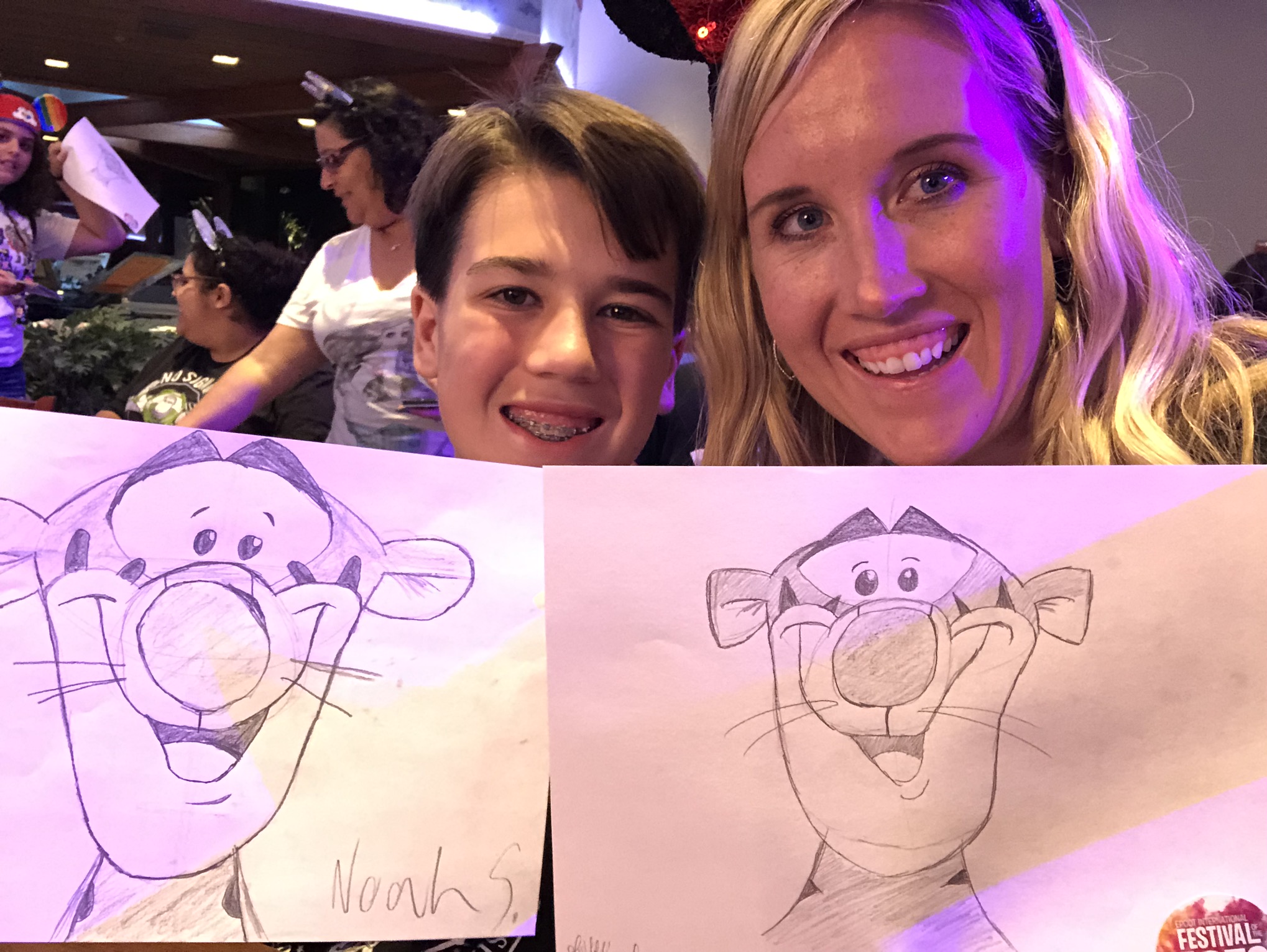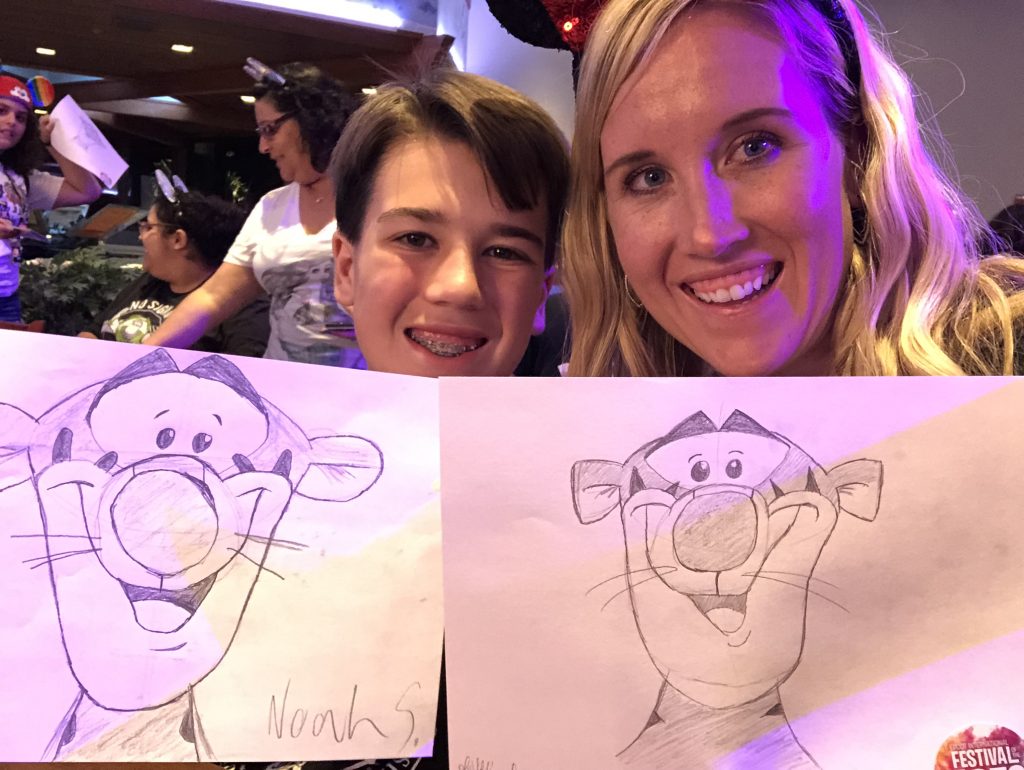 There are also several paid workshops that you can sign up for in advance, and there is a new schedule each day. During the Epcot International Festival of the Arts, there are a lot of entertainment options, but it's easy to miss them since they are timed throughout the day. For this particular Epcot festival, you really need to check your Times Guide thoroughly to make sure you hit your favorites around the park.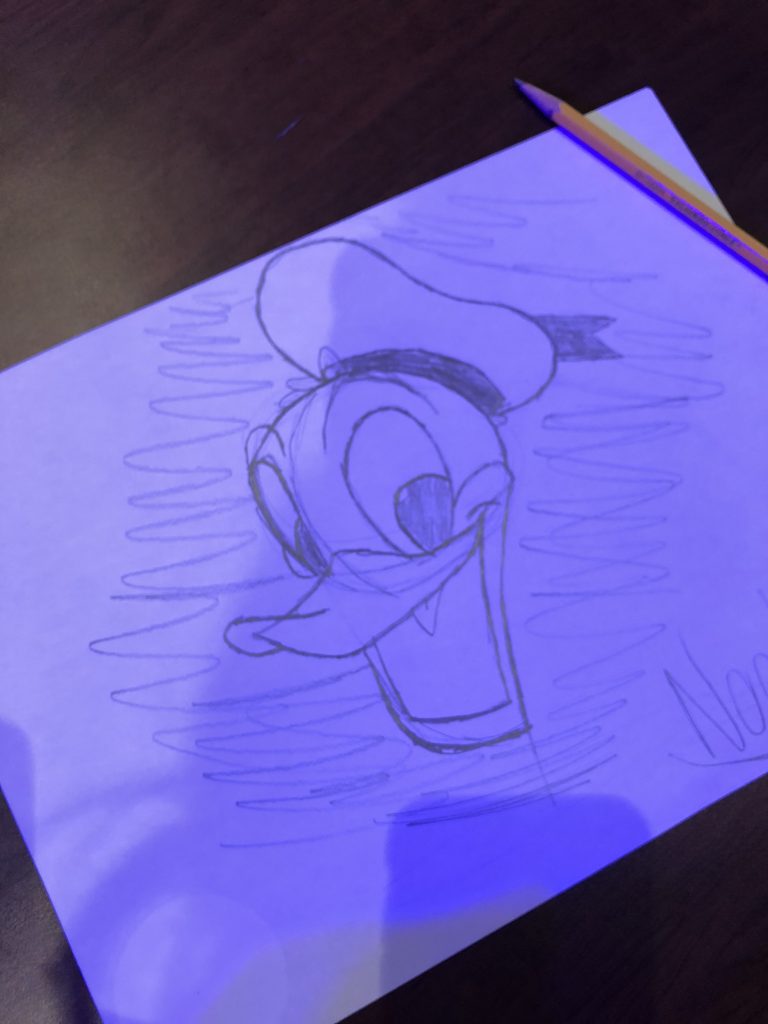 Another must-do at the Epcot International Festival of the Arts is the Disney on Broadway series! This show takes place at the same location as the Eat to the Beat concerts and the Candlelight Processional. Unlike these performances, on most nights, you can walk right up a few minutes before showtime and get a seat. What a relief after needing to wait for hours to be able to sit at the Candlelight Processional at the holidays! We've been turned away so many times at the Candlelight Processional; I can't count the number of times we've watched from the back, sitting on the ground behind the ropes. When we attended the Disney on Broadway show at the Epcot International Festival of the Arts, we arrived about 10 minutes before the start time, and we sat in the very first row! This is unheard of during most times of the Disney year. The show features Disney stars from Broadway, performing the hits that are performed during the Disney Broadway shows. On the night we attended, the show was high energy, the performers were amazing, and the show was the perfect length of my children, ages 5-13.
Another highlight of the Festival is Figment's Brush with the Master's Scavenger Hunt. In this fun activity, you purchase a map with clues to help you find artwork around the World Showcase that Figment has "messed up" in his own special way. Epcot has several of these scavenger hunts throughout the year, but we had never taken the time to attempt one before. My son and I went to Epcot for our annual Mother Son date, so we decided this was the perfect time to complete this quest! It was so much fun, and we were amazed at the creative ways that Figment inserted himself into classic pieces of art. I'm not sure how long other Epcot scavenger hunts take to complete, but this one took us about 2 hours! It was a really nice to reason to go in every nook and cranny of the World Showcase, and some of the artwork was surprisingly difficult to find. When you complete it (and actually whether or not you formally complete it), you get a coloring book that is a unique collectible for the Festival. One cast member told us that this is a very prized collector's item, so to be sure to keep it close. You can bet my son will treasure that for years to come!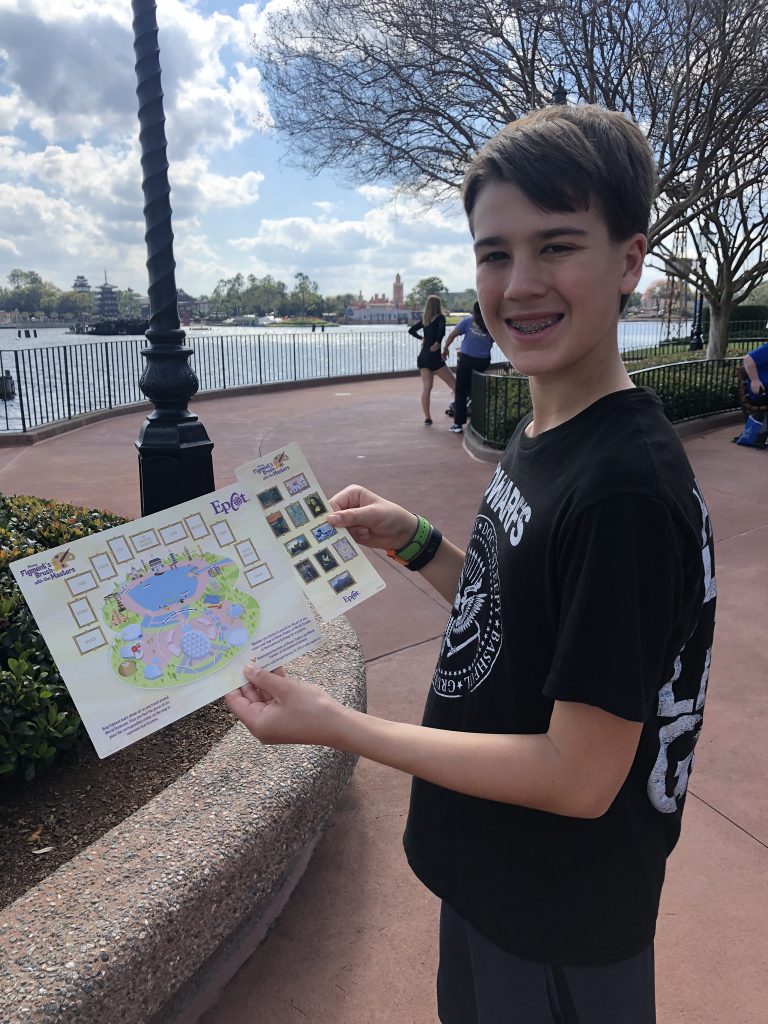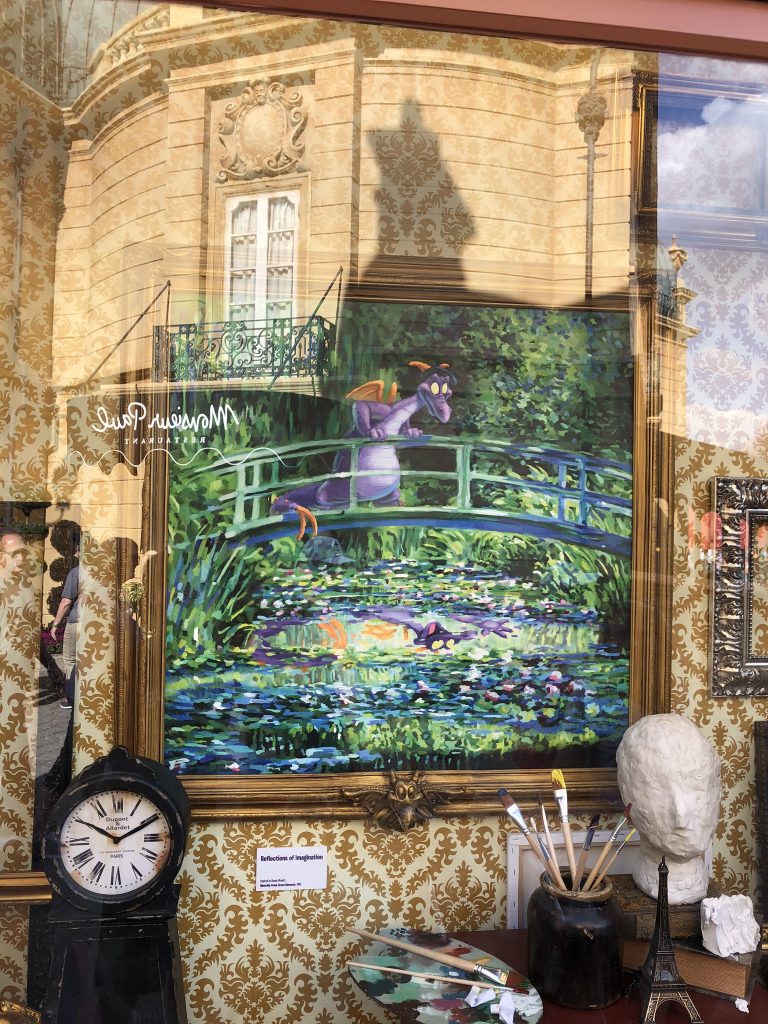 If you didn't have a chance to visit the Epcot International Festival of the Arts this year, you must put it on your Walt Disney World schedule for next year! This Festival is so much fun for all ages, and also features lots of delicious and unique food options. We tried some of the special Festival desserts, and they were delicious. Since it was the end of the night, and Illuminations was about to start, they even gifted us with extra desserts! Disney magic all around…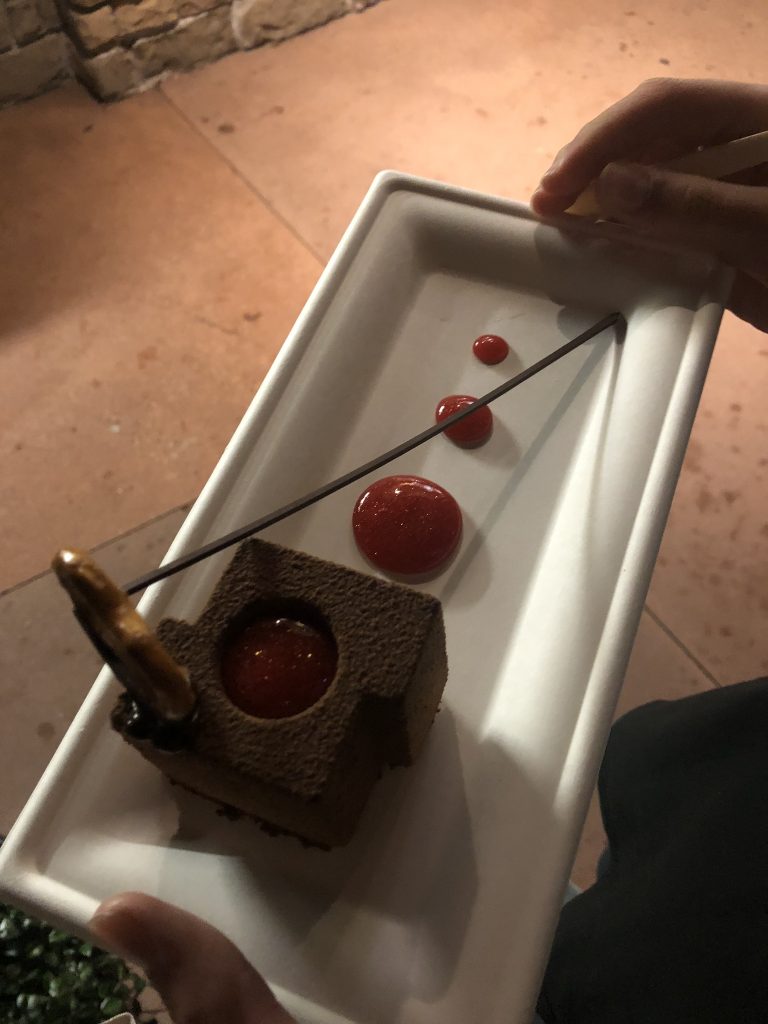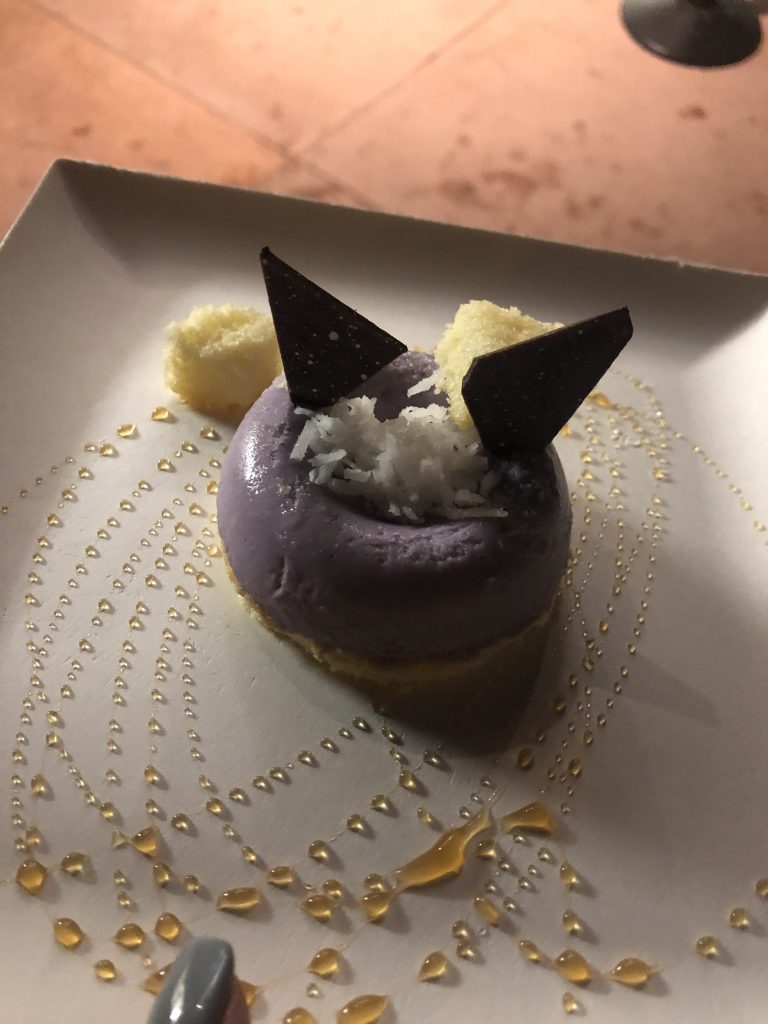 Each year, this relatively new Walt Disney World Festival gets bigger and better! I can't wait to see what's in store for 2020 and remember, you can still visit Epcot this weekend to check out the best of the International Festival of the Arts. Be sure to continue to follow along for all of our Disney adventures!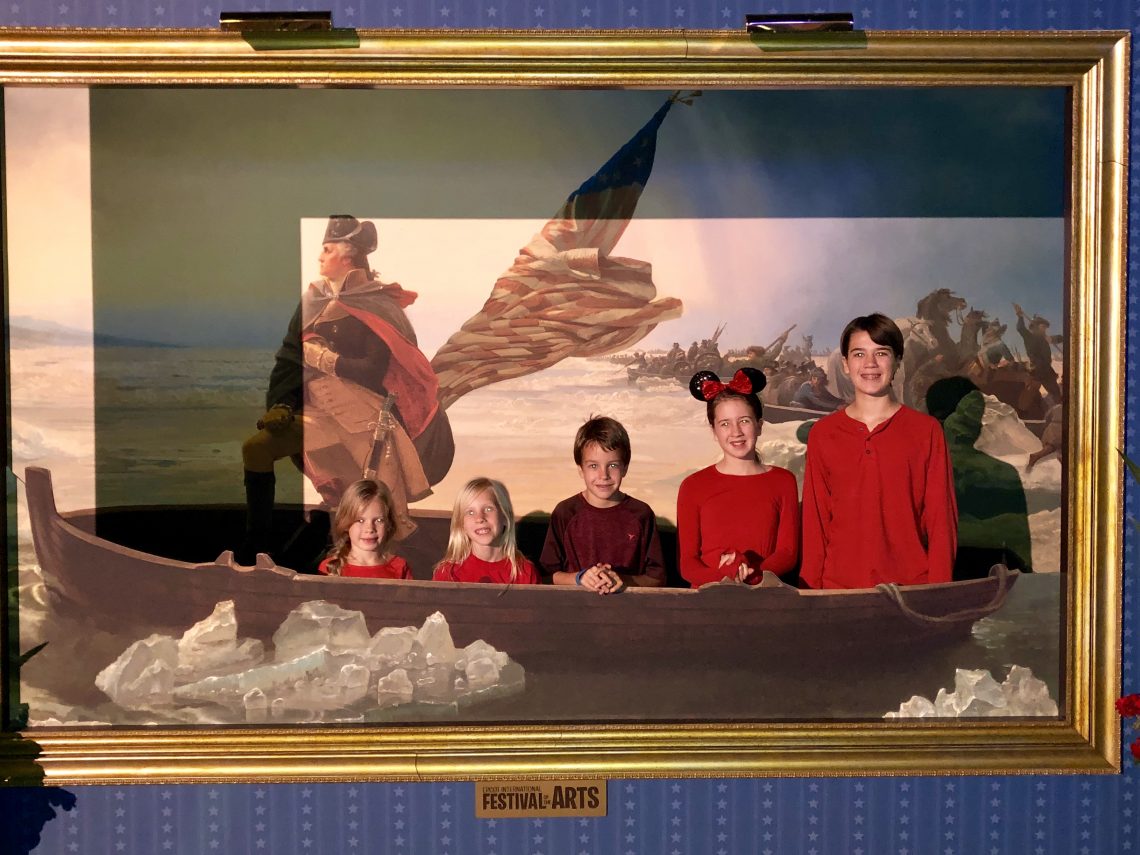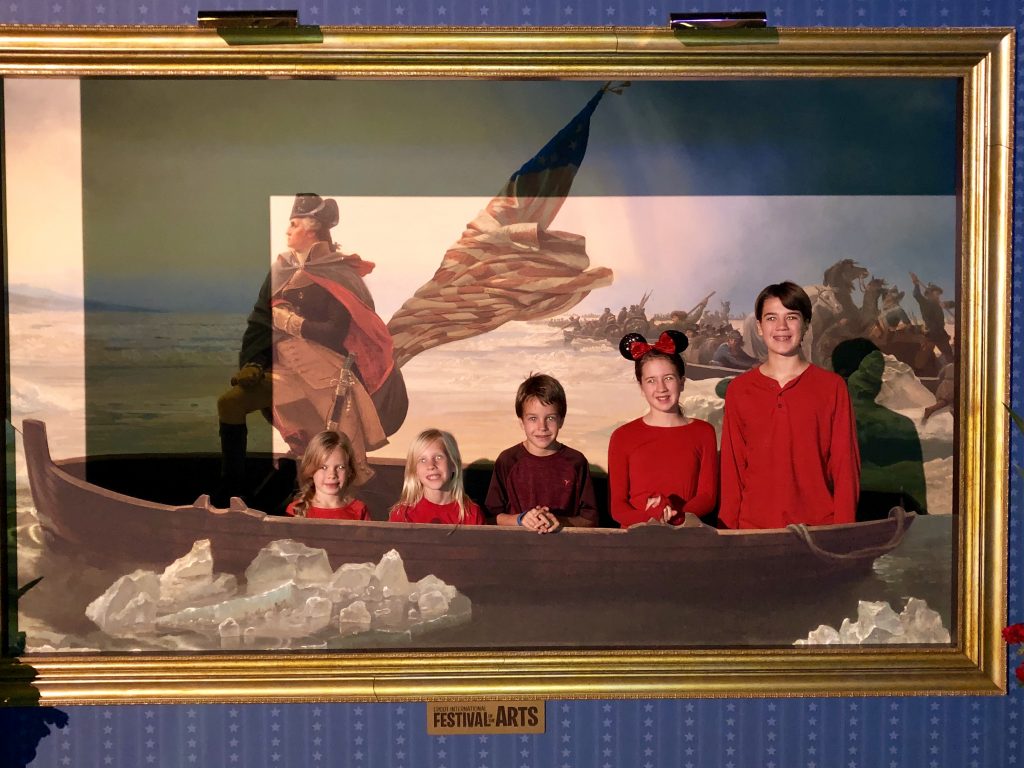 You May Also Like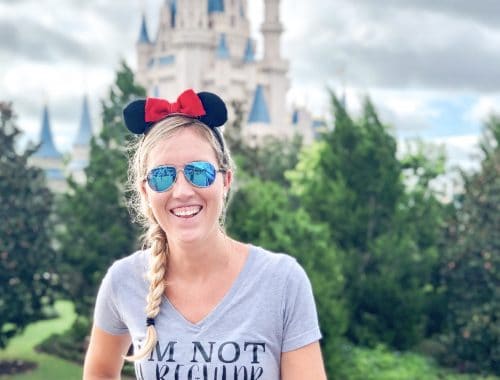 December 18, 2019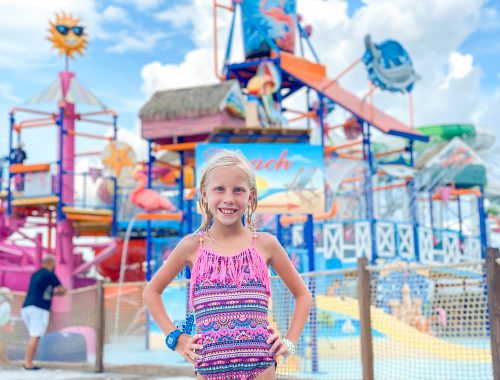 July 18, 2020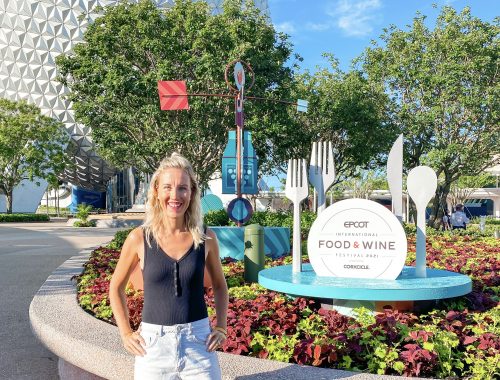 July 17, 2021