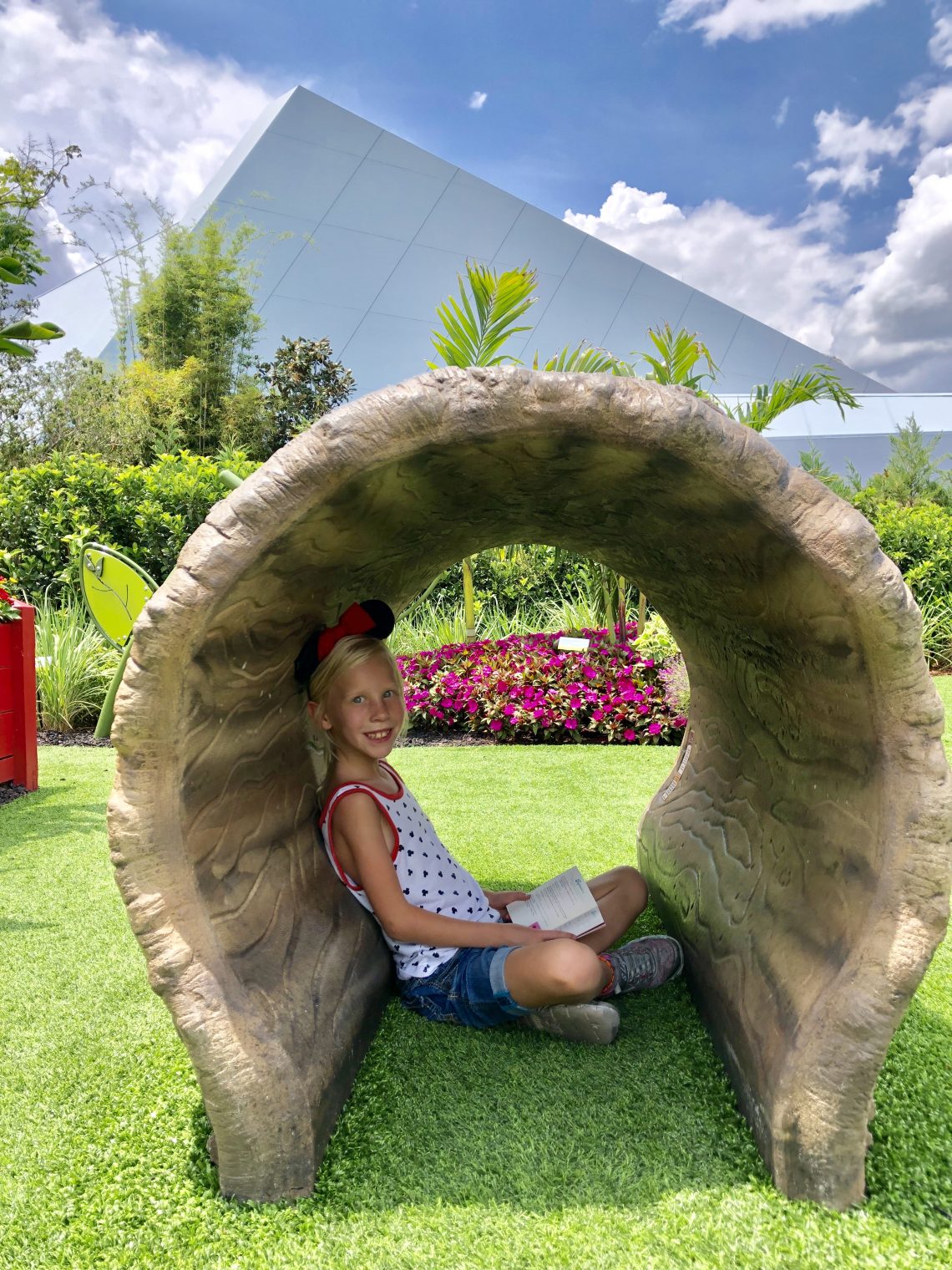 Epcot International Flower and Garden Festival for Families
May 7, 2019
Sharing is caring!
With every season, comes a new reason to love Walt Disney World! And Spring is certainly no exception. Epcot's International Flower and Garden Festival is one of the most popular times of the year at this park. This amazing festival features gorgeous topiaries, an interactive butterfly garden, a rockin' concert series, delicious food, and more! Disney invited us to check out all that the Flower and Garden Festival has to offer, and I'm so happy to share it with you. You still have plenty of time to explore all that Epcot has to offer this time of year. And now I'm sharing all of the best ways to explore this Festival as a family!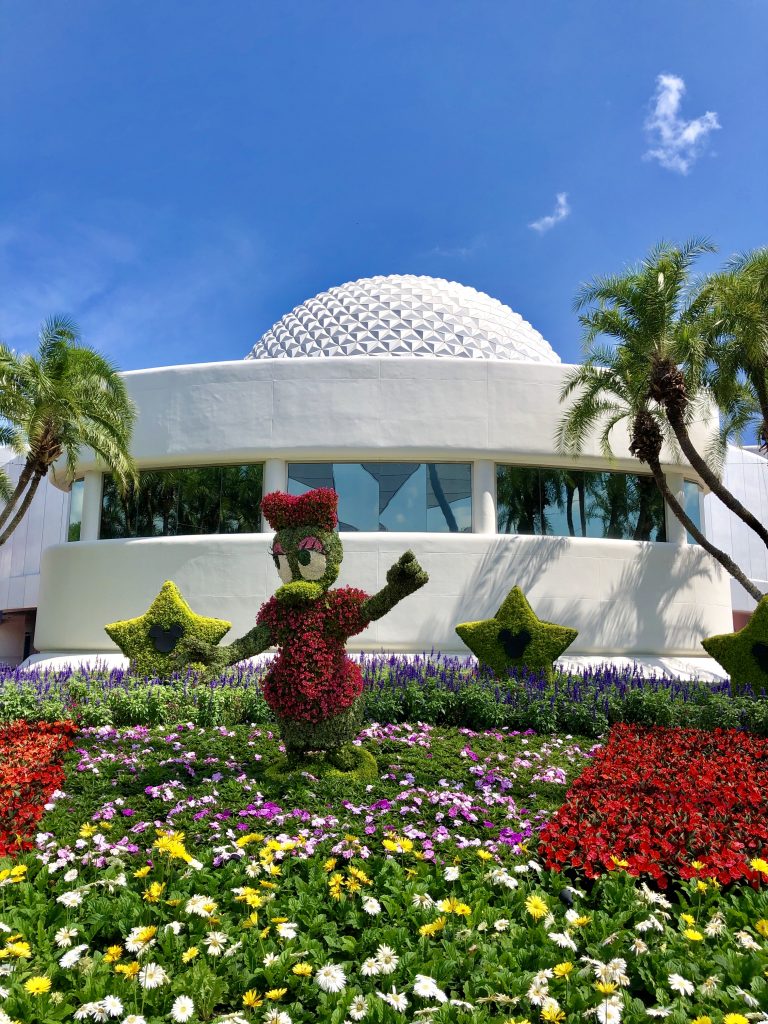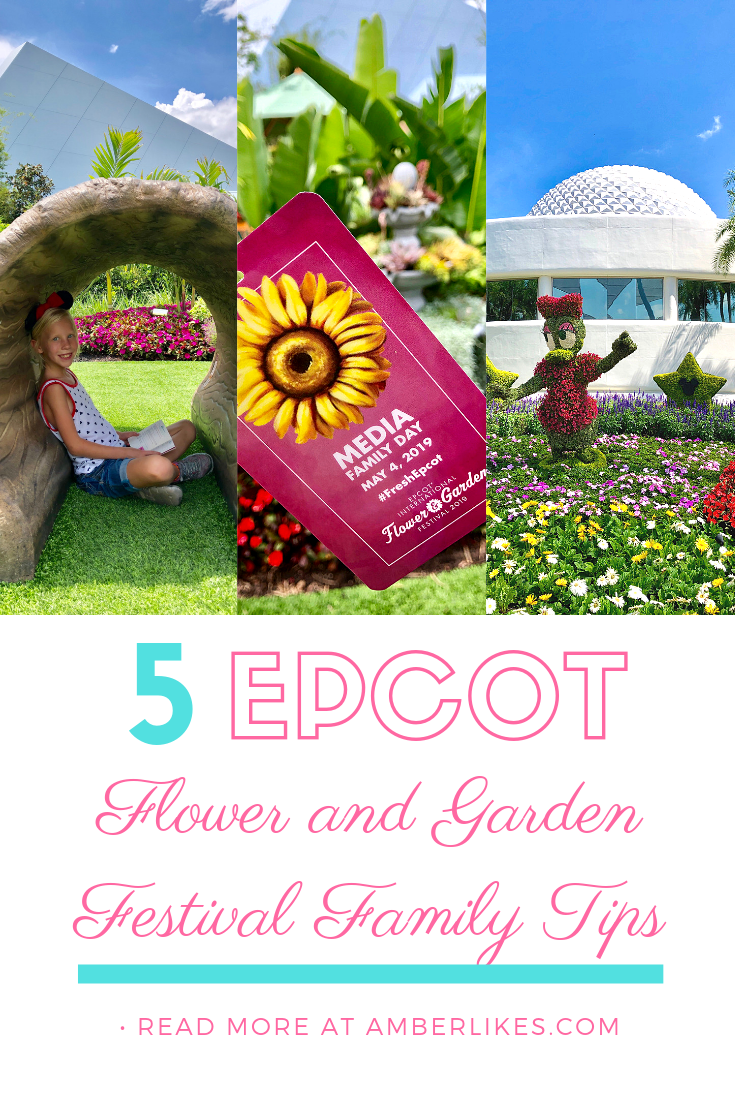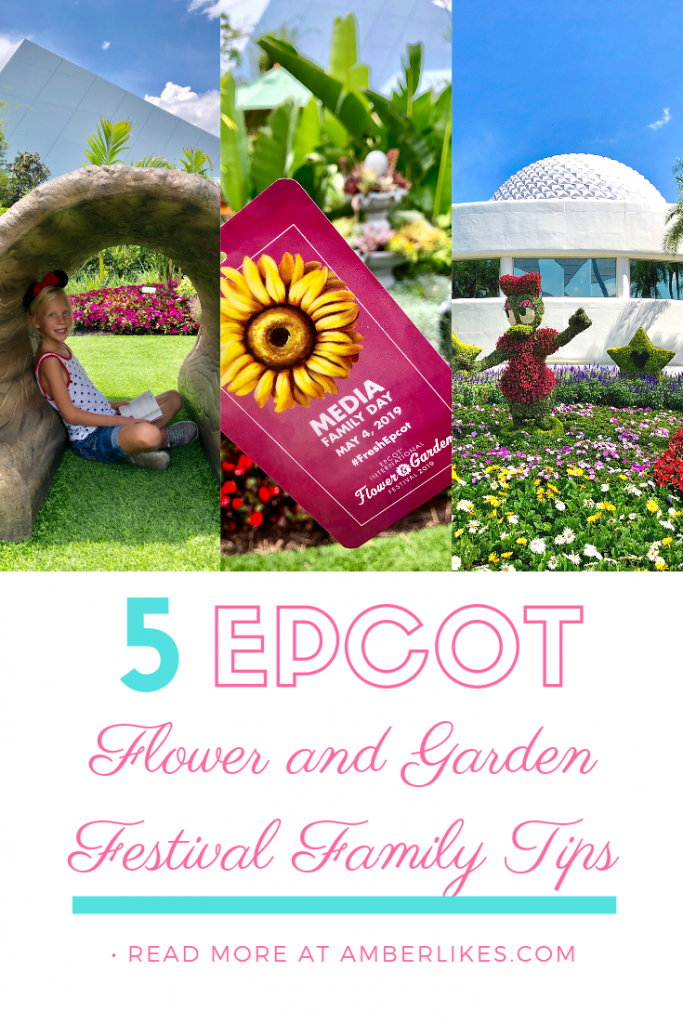 1. The Goodness Garden Butterfly House
Year after year, one of our favorite parts of the Epcot International Flower and Garden Festival is the butterfly garden! For a few years now, this part of the Festival has been sponsored by GoGo squeeZ. This means that there are often free samples available at the entrance or exit!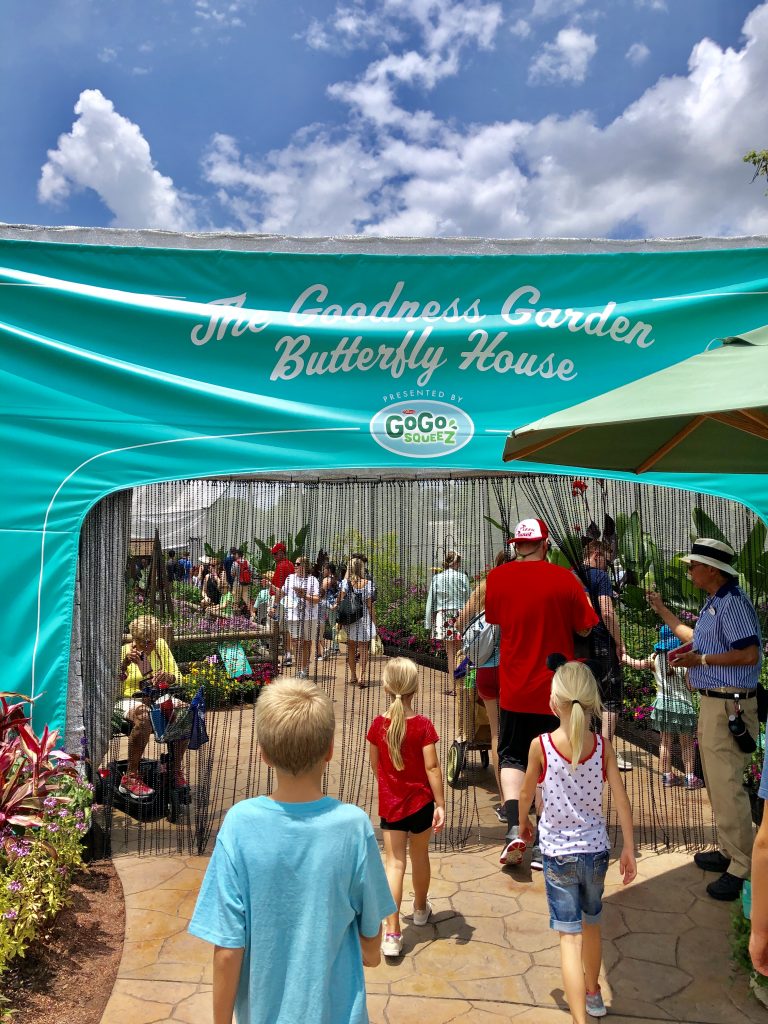 In this beautiful butterfly garden, there are so many little flying friends, that they often freely land on your hand or even your nose! There are so many amazing photo opportunities; it just never gets old. You can also learn about the life cycle of the butterfly, and see chrysalis in various stages. The whole educational aspect makes this homeschooling Mama's heart so happy! This is an absolute "must do" at the Festival! And have your cameras ready!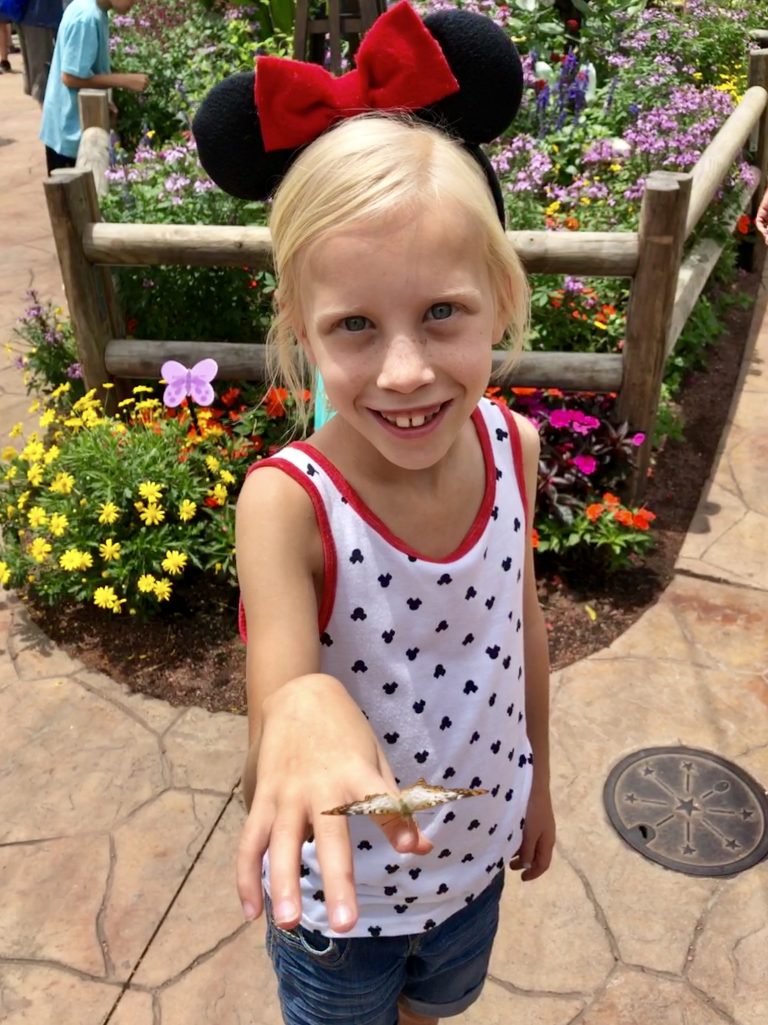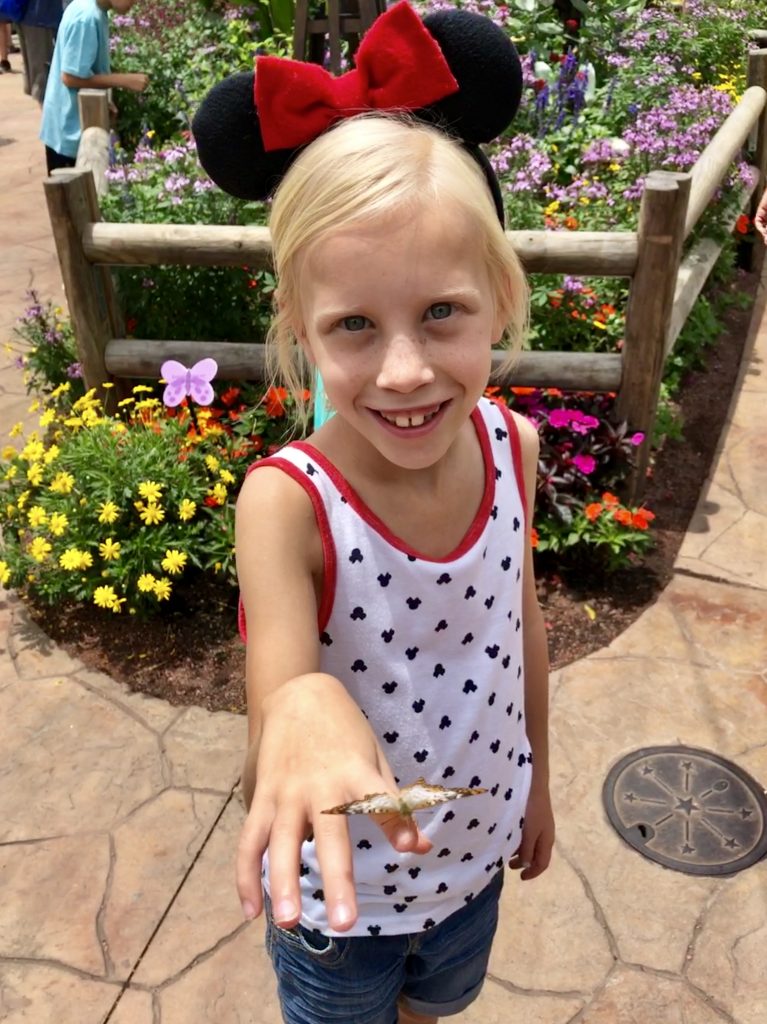 2. Interactive Play Zones
Sometimes, people seem surprised that we spend time at playground while at Walt Disney World. However, it seems to me that the only people who ask this are those who haven't been to these playgrounds! Just like anything else, Disney knows how to do play areas. These areas are impeccably clean, interactive, good for all ages, and imaginative. At the Epcot International Flower and Garden Festival, there are two different play areas. From the Walt Disney World website:
Bo Peep's Playtime Training Grounds – NEW!
Presented by Toy Story 4
Location: Near Test Track
Have fun in this playful playground and garden inspired by Bo Peep and the rest of your Toy Story pals. It's a fun, innovative and interactive area for fans of all ages!
Play Full Garden – NEW!
Hosted by AdventHealth
Location: Imagination Walkway
On your mark, get set, stay healthy! Gather the entire family for interactive activities that focus on nutrition and wellness at this brand-new playground and outdoor kitchen.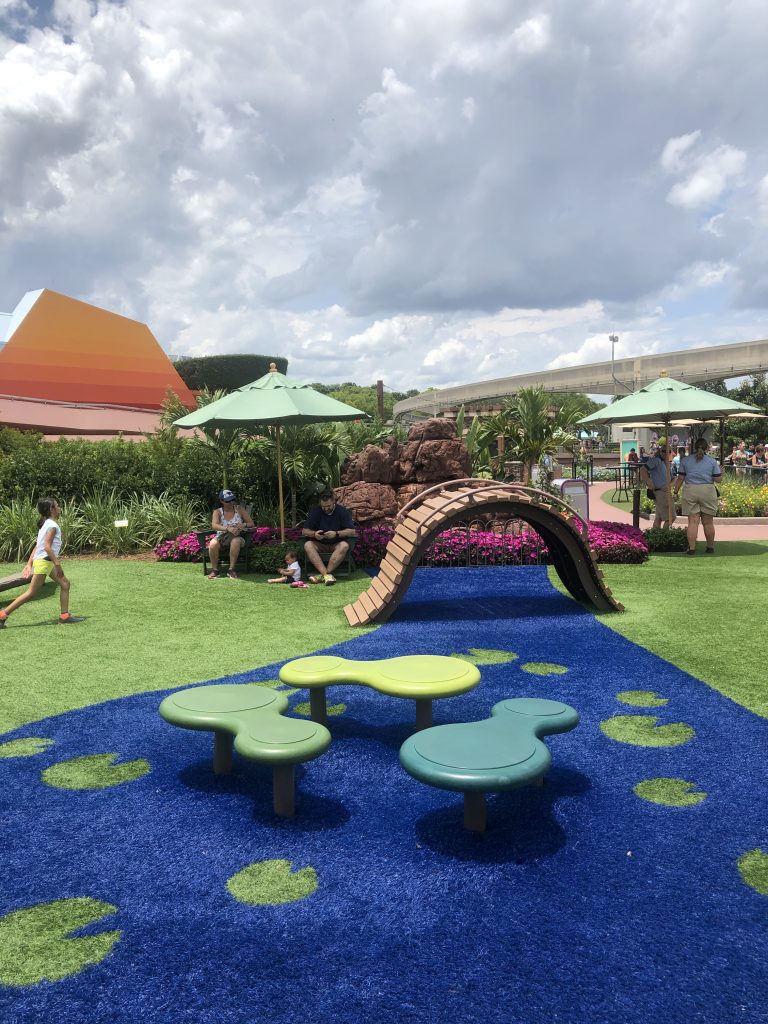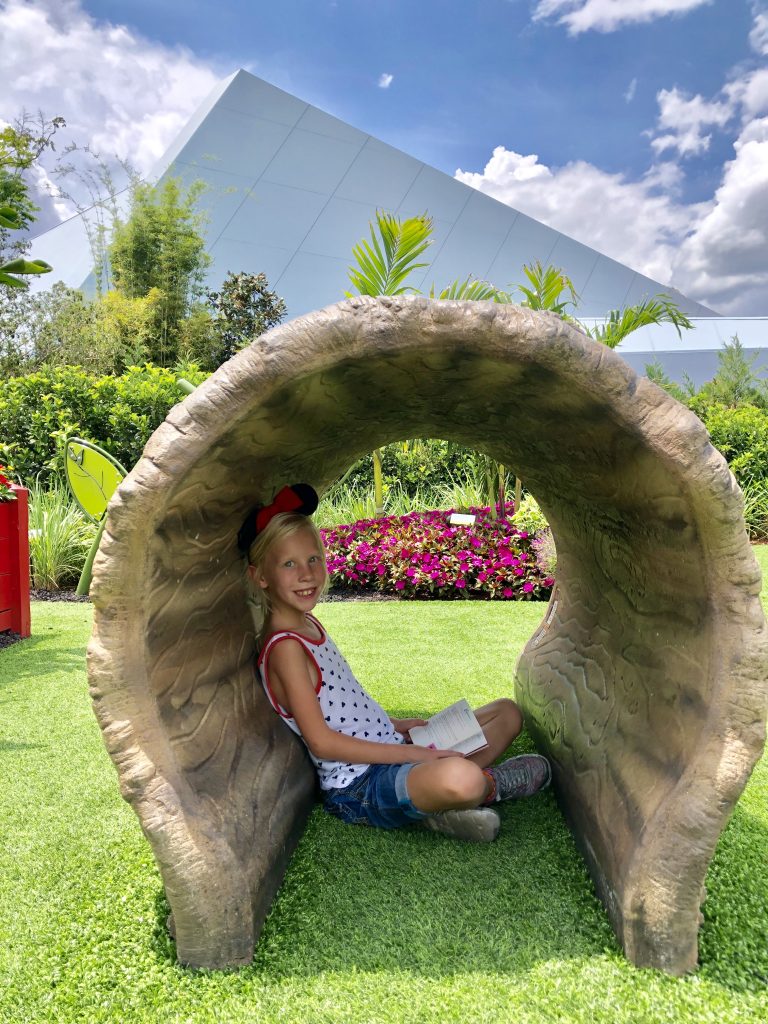 3. Picture Perfect Topiaries
There are so many picture perfect topiaries at the Epcot International Flower and Garden Festival! From Miss Piggy to Elsa and Anna, you are sure to be able to find your favorite Disney characters crafted our of greenery. Walking through Epcot, you really feel inspire to create and plant at home! There are so many perfect places to take photos, and maybe even strike a pose like your favorite green character.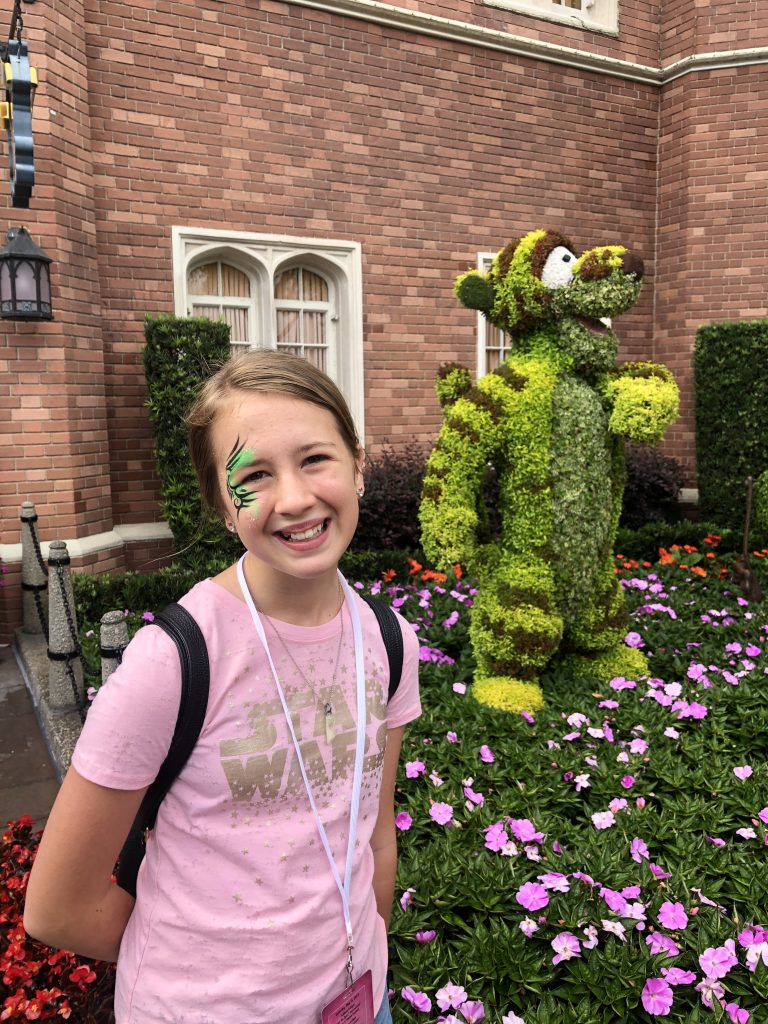 Be sure to check out this full list of every topiary from the Walt Disney World website. How many can you find? What's your favorite?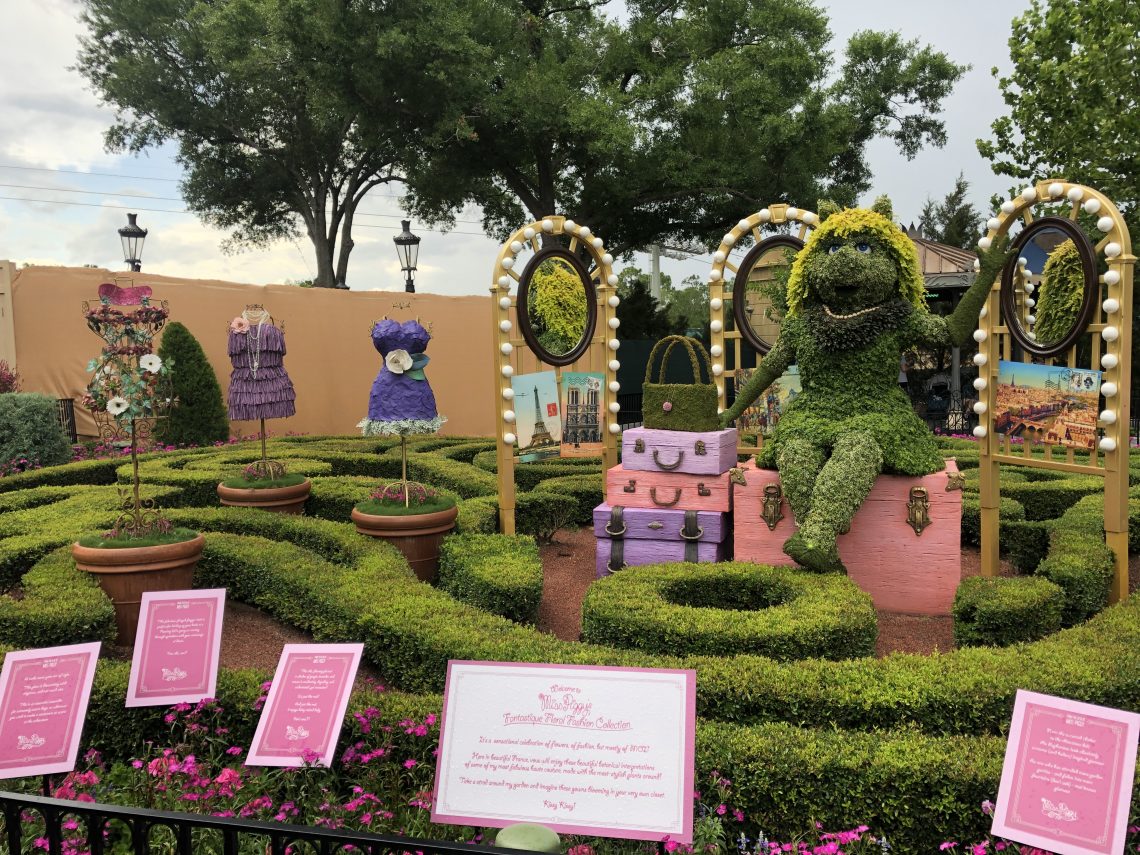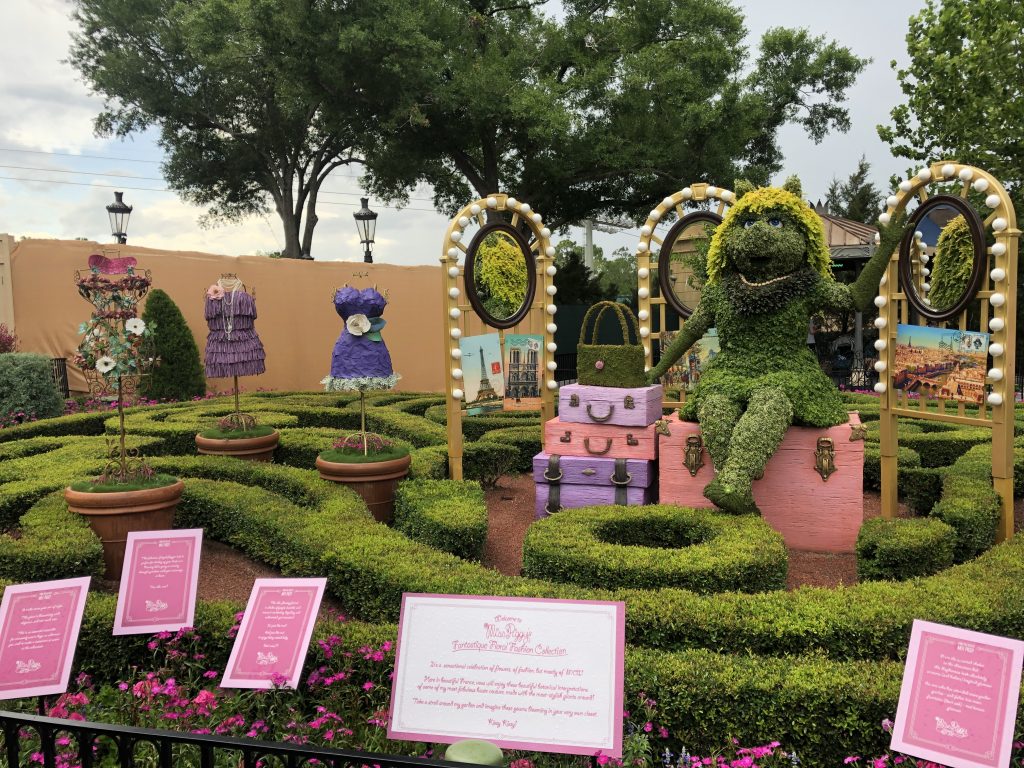 4. Spike's Pollen Nation Exploration
We only recently discovered this whole string of scavenger hunts at Epcot. Generally, there's one for each Festival, and we did our first earlier this year at the Festival of the Arts. We had no idea what we were missing! These are so fun and such a great way to explore the World Showcase. While adults may enjoy the unique food and drinks you can explore around the World, children might not be quite as excited about this. Picking up one of these scavenger hunts is a perfect way to make kids even more excited about going from country to country in Epcot. Check out these details from the Walt Disney World website:
Event Details
March 6 through June 3, 2019
Maps available for $6.99 plus tax
Cast Member and Annual Passholder discounts apply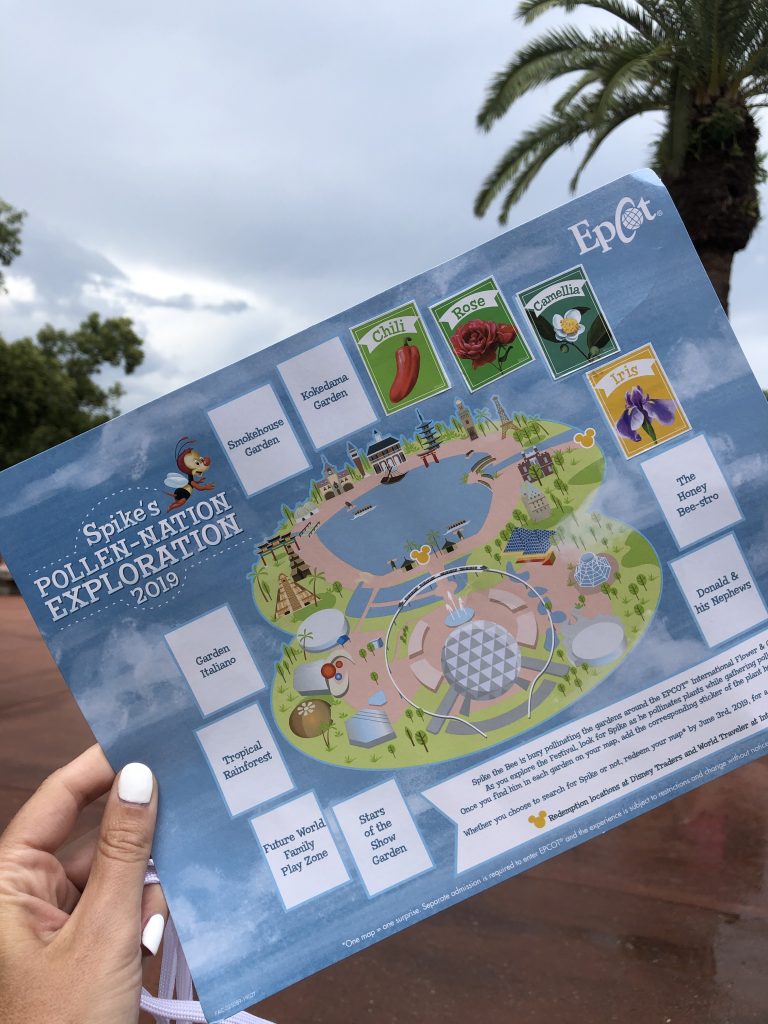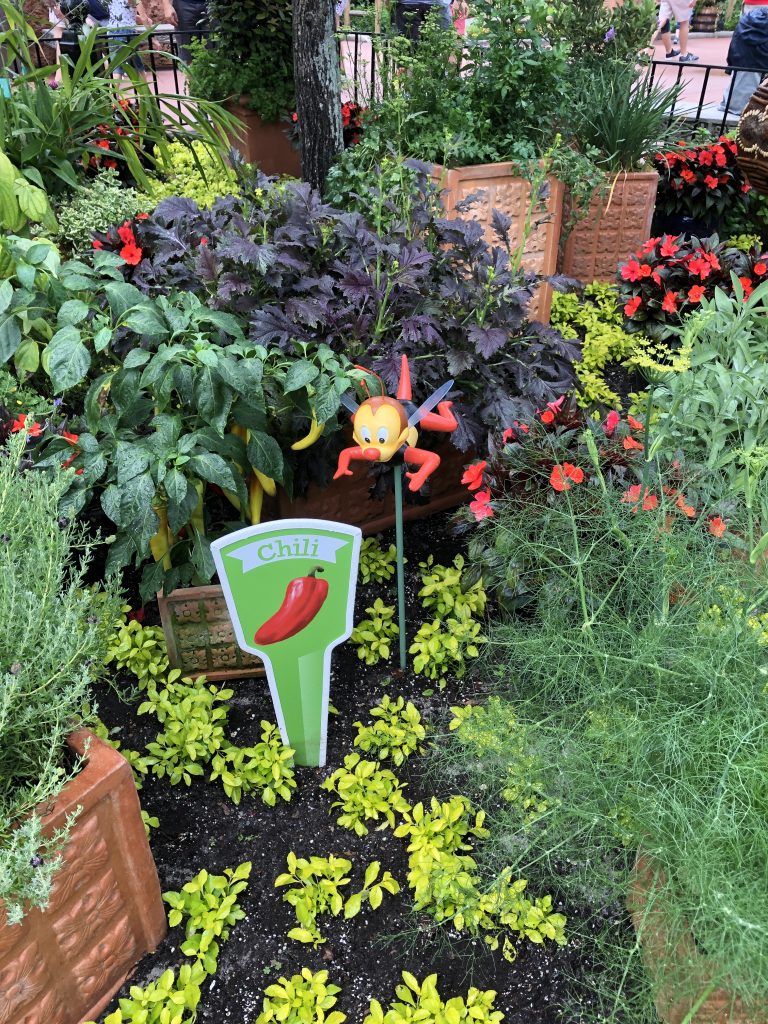 There's so much more to love at Epcot, and especially at this Festival! With Test Track, Soarin', Frozen Ever After, and all the classic rides, this park is more fun than ever. There's character meet and greets, and delicious food and drink. Be sure to check out the Epcot International Flower and Garden Festival before it ends on June 3!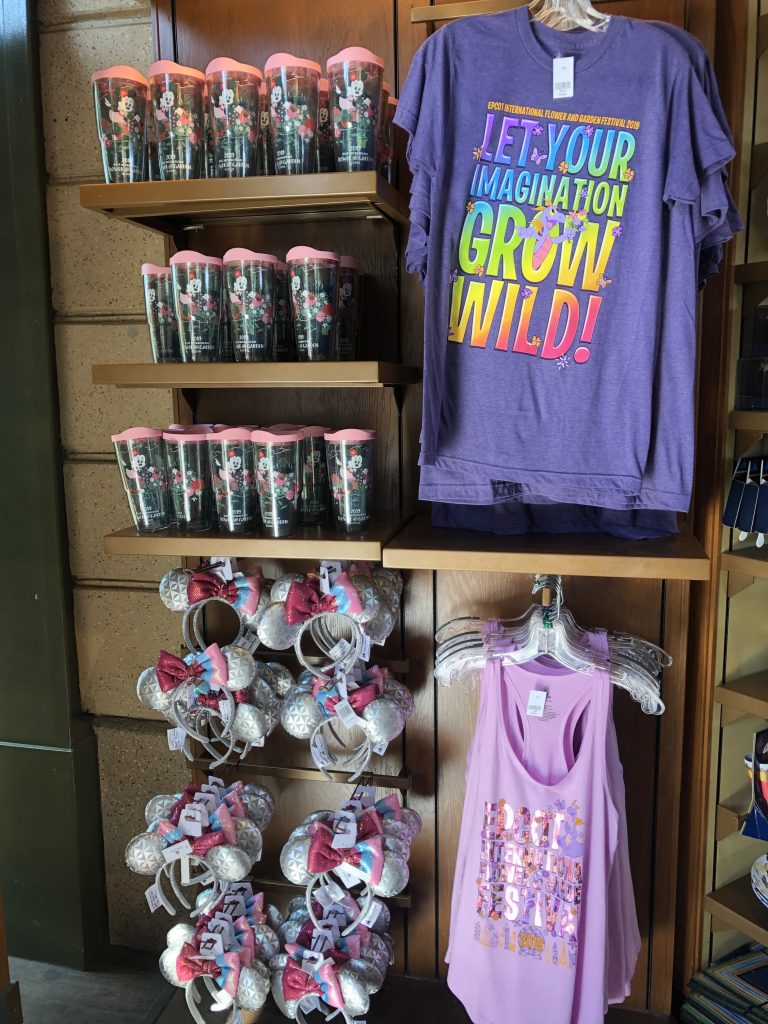 *I was invited and hosted at Walt Disney World. All opinions are my own.
You May Also Like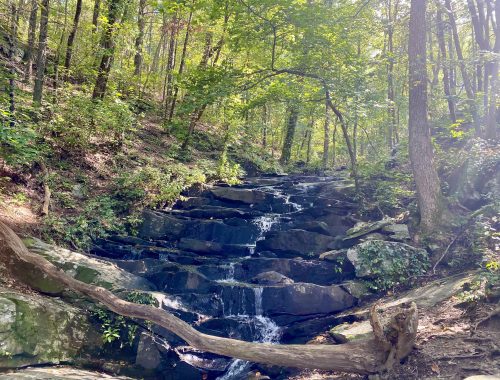 November 11, 2020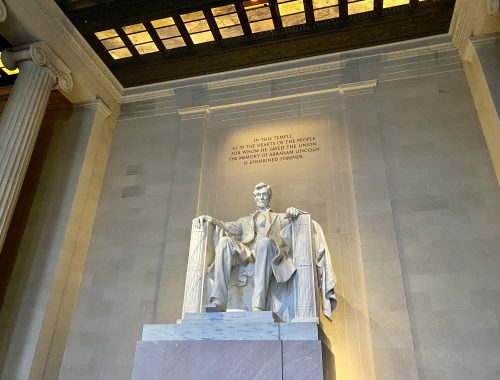 May 19, 2022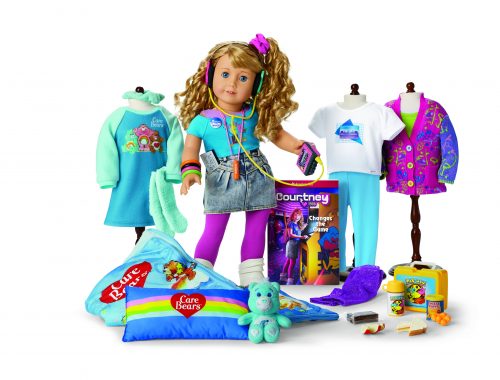 October 29, 2020