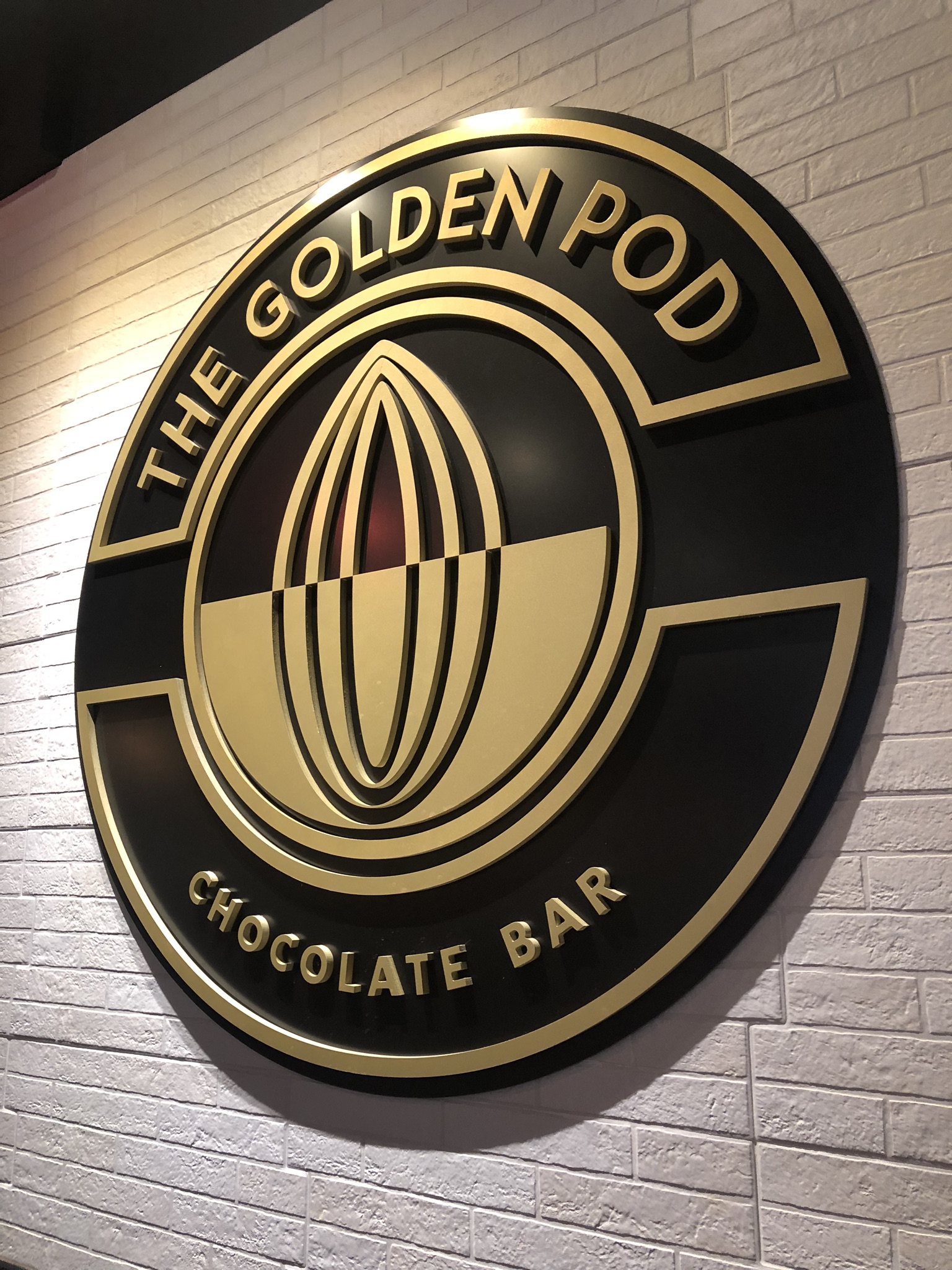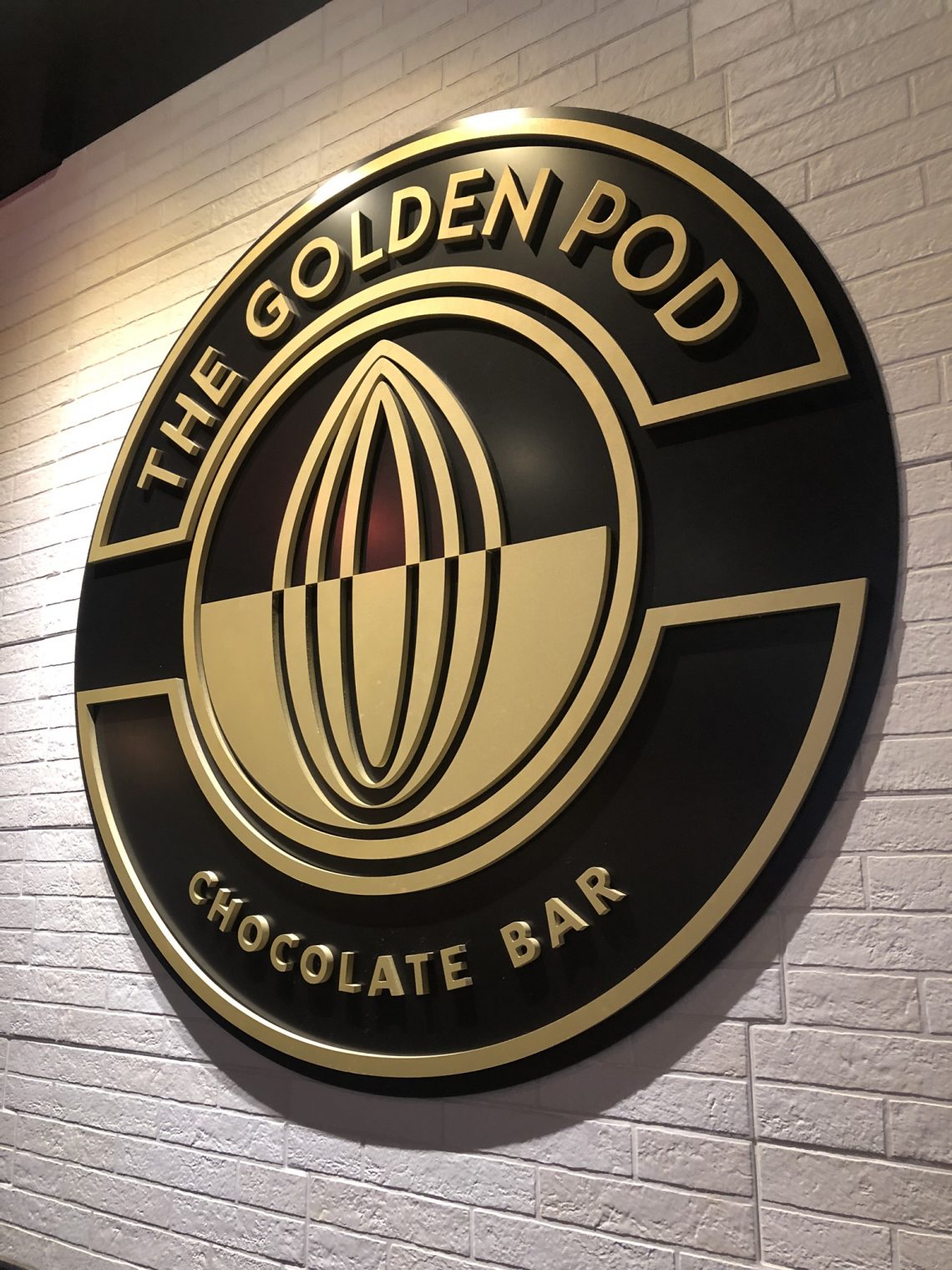 The Golden Pod: Orlando Restaurant Review
February 27, 2019
Sharing is caring!
When you are headed out on the town with your date, there's always one question… where to eat? For a belated Valentine's date night in Orlando, we had tickets to see Michael Bublé in concert. Before the show, we headed to The Golden Pod, an International Drive hotspot in the heart of the Orlando tourism district. We love finding new Orlando restaurants, and this one was perfect for date night!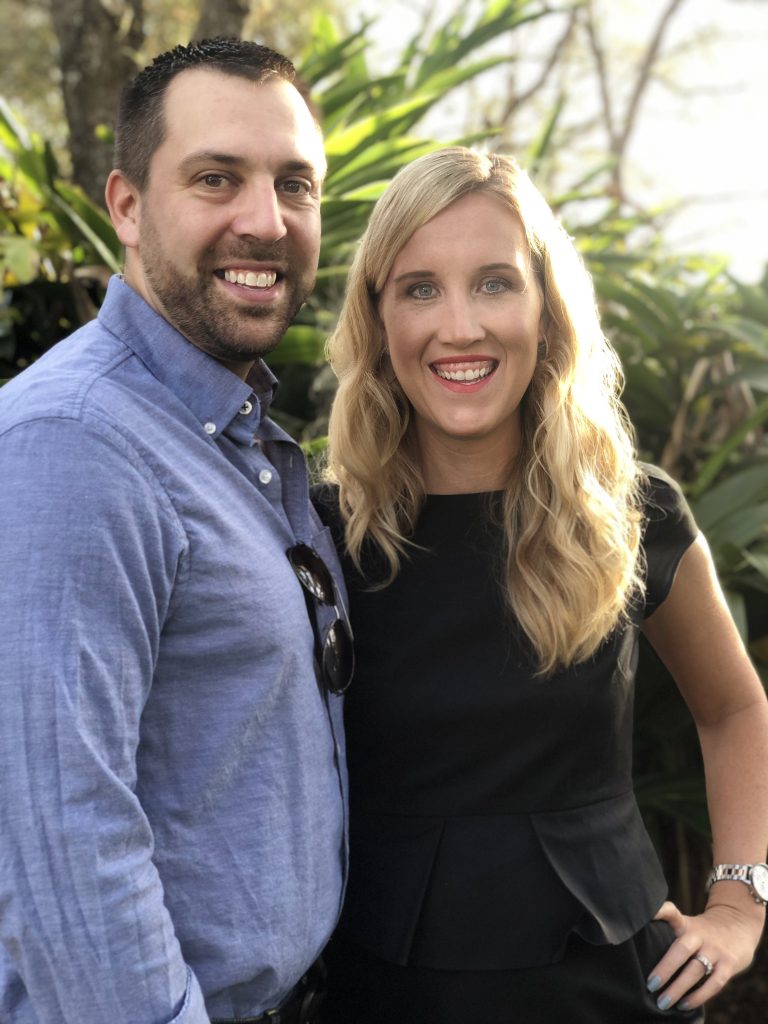 The Golden Pod has been open for about a year, and specializes in desserts, which is the where the name comes from, with reference to chocolate. From The Golden Pod Orlando's website: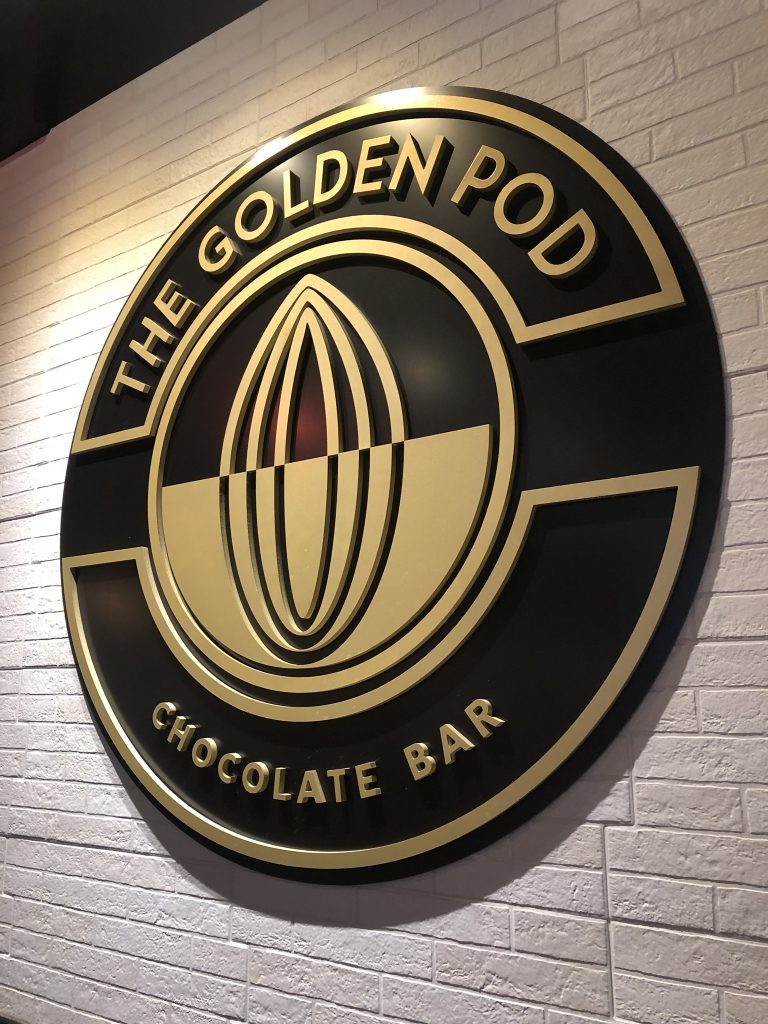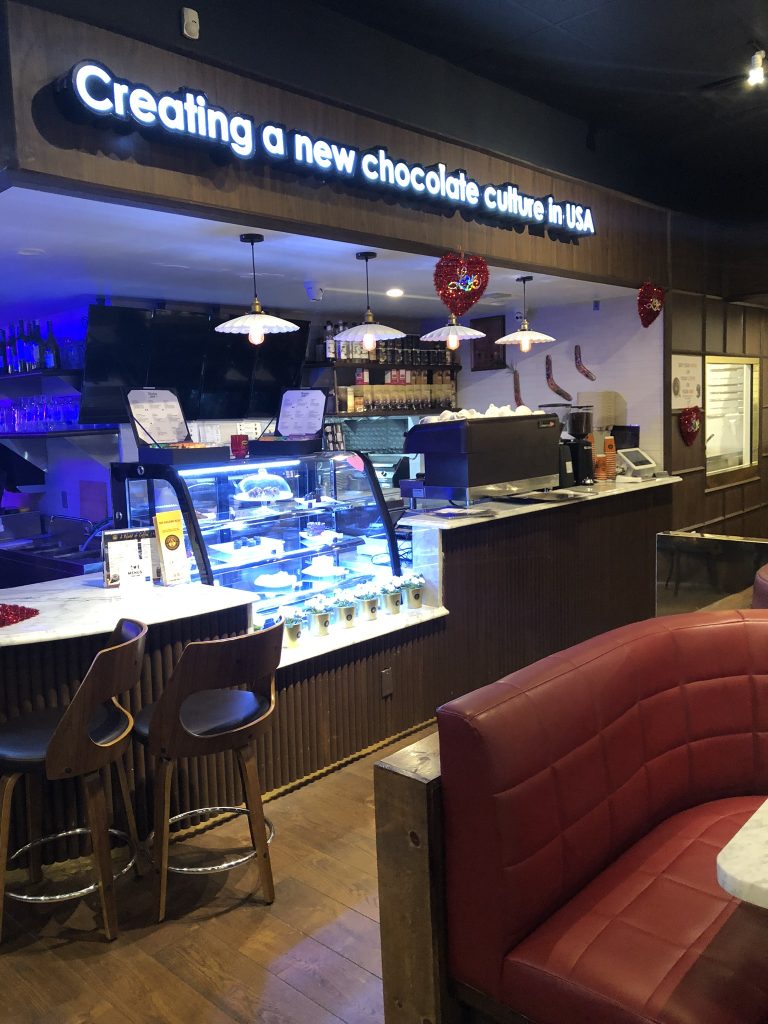 Golden Pod began as an initiative to take the chocolate revolution forward. Choco-lovers, admirers, and connoisseurs always wish to taste some of the most delectable choco dishes. At Golden Pod, we aim to take their expectations a notch higher thus raising the bar for our proficient experts. We create unique specialties including choco-puddings, baked items, choco liquors, and cakes. That's not all; our cafes reflect uniqueness in every possible way!
Chocolates can be delightful, sumptuous, and delectable at the same time! The intoxicating appeal of chocolates and choco-goodies can fill a person's heart with unsurpassed happiness. It's here that 'The Golden Pod' comes up as the most awaited destination. With an exclusive range of palatable chocolates, mouth-watering breakfasts, finger-licking snacks, and sense-satisfying choco-liquors, this is the place for you to be!
Inspired by 'The Chocolate Room' in the Australia, 'The Golden Pod' creates magical affairs in chocolates. That's not all; it also emerges as one of the leading patisseries and confectioners. Since its inception in 2006, 'The chocolate room' works towards crafting unique items in chocolates. Their objective to create and conceptualize delicious choco-platters has reached a great high today!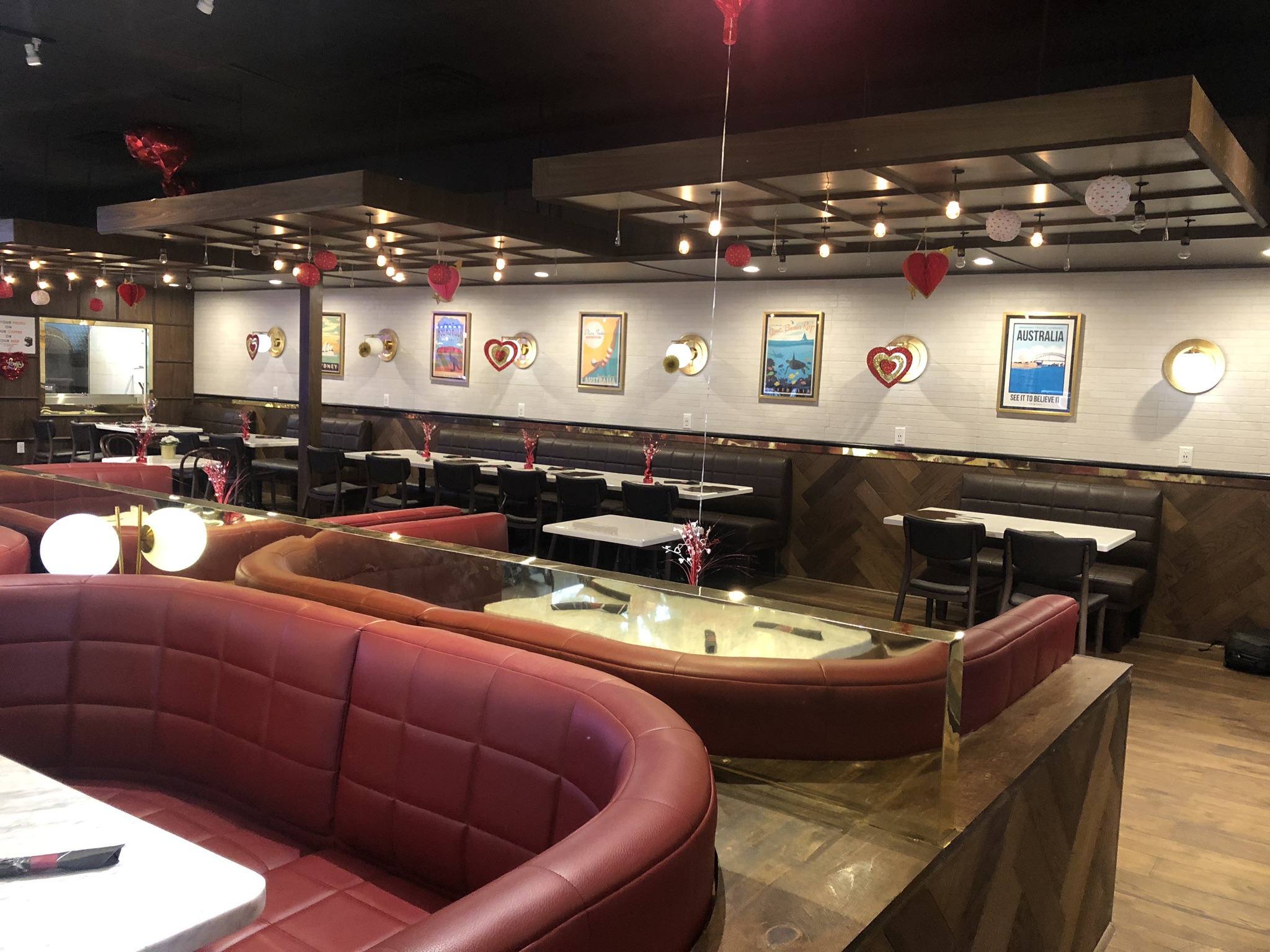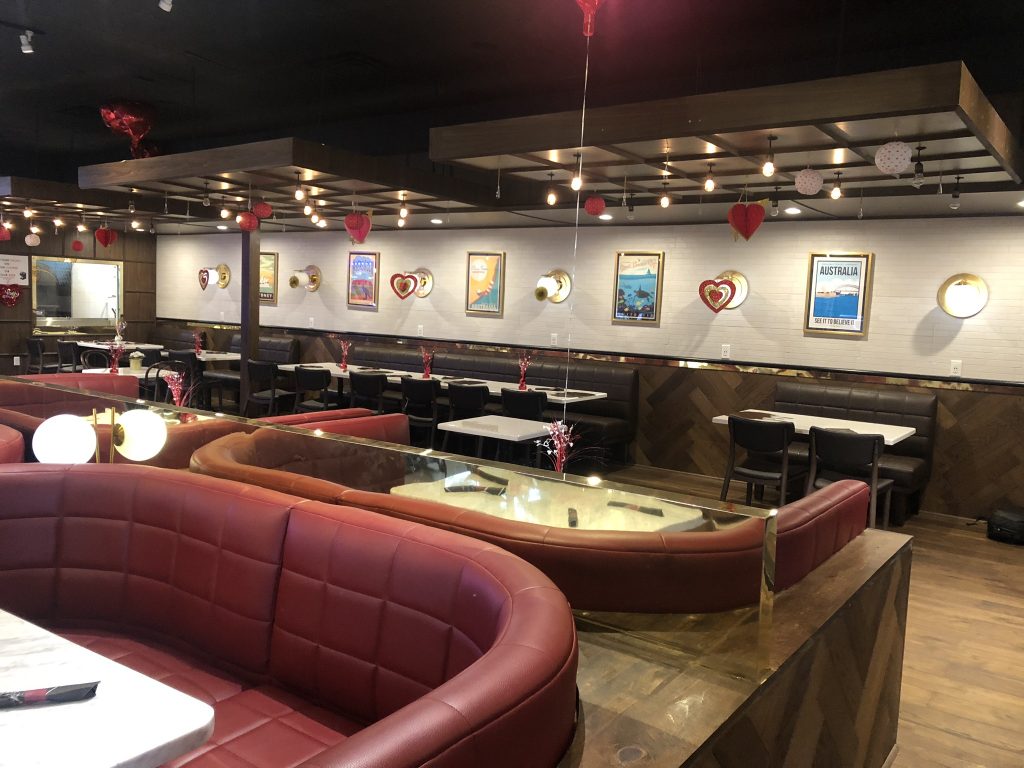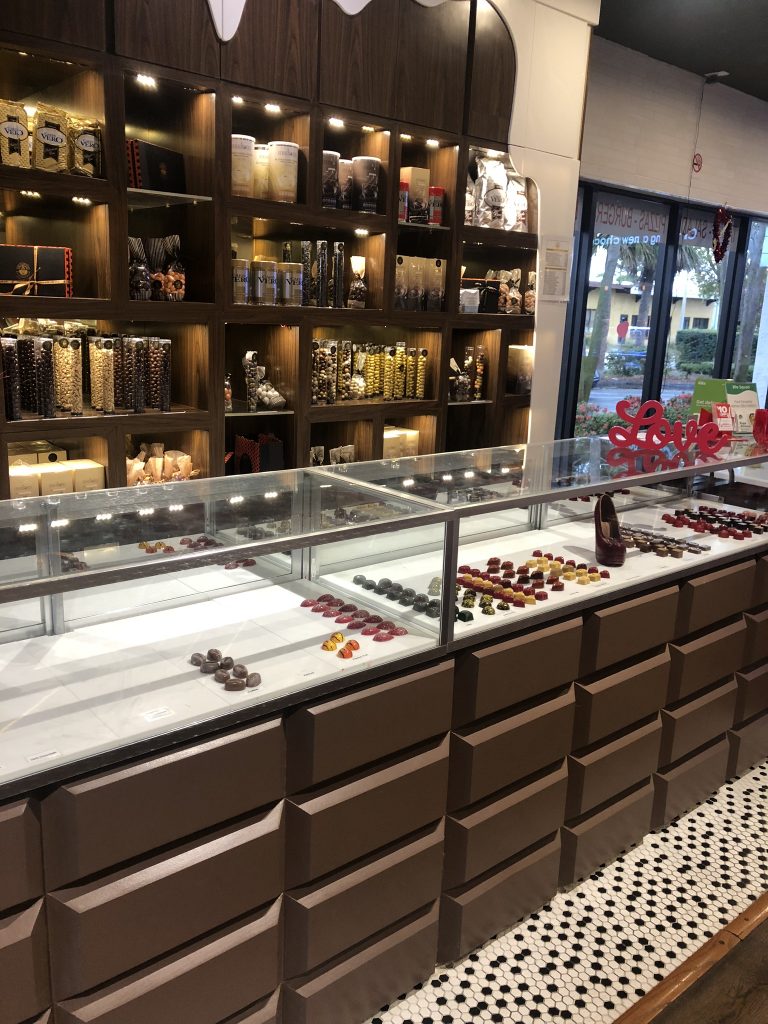 When we visited in early evening on a Saturday night, we were seated immediately and greeted by a lovely and helpful server. Our drink orders were taken promptly and we ordered appetizers to start our meal. The Golden Pod in Orlando offers more than just amazing desserts. They also have a great food menu with some breakfast all day options, as well as amazing sandwiches, appetizers, and salads.
For our appetizer, we chose two different types of our favorite foods, french fries! We enjoyed sweet potato fries with mint dressing and seasoned crispy fries with herbed sea salt and a garlic aioli. Both of these appetizers were so delicious. I nearly licked the sauces and dressings when we were done because each were so tasty. This was a wonderful way to start our Orlando evening on the town.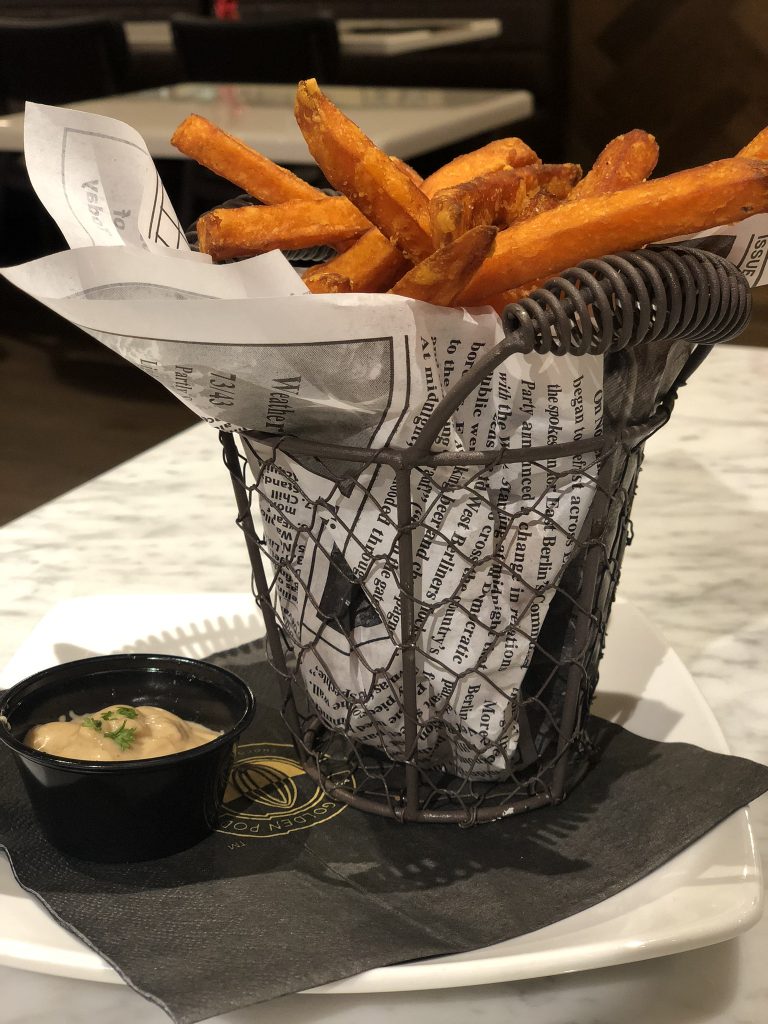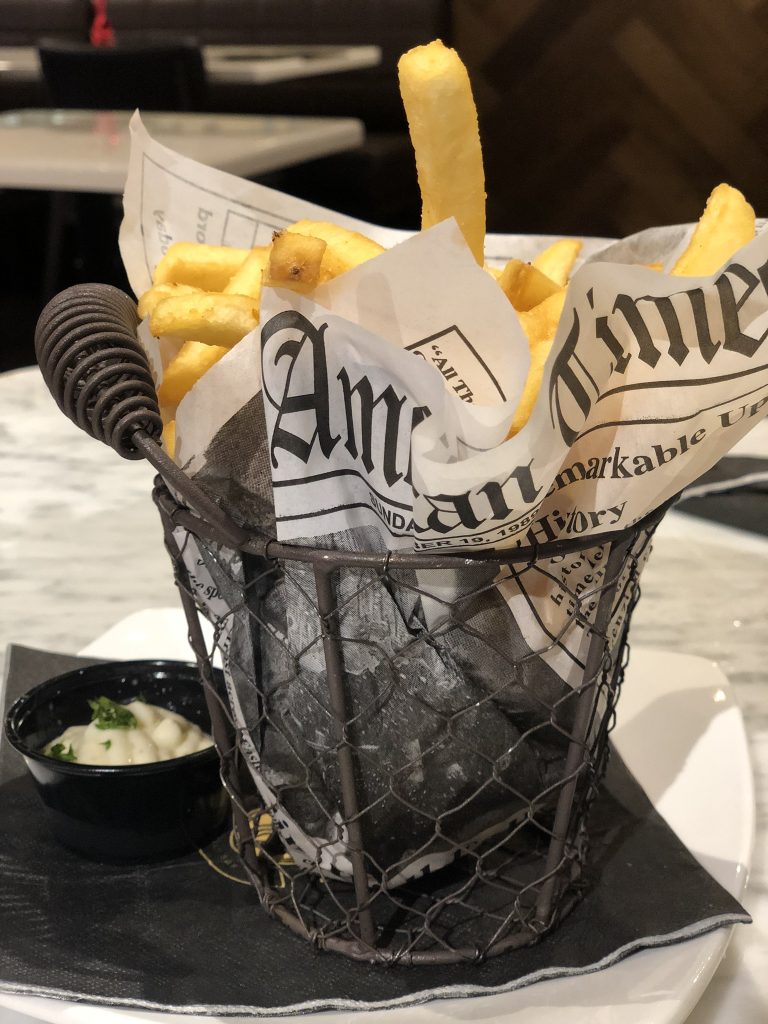 Next, for our main course at The Golden Pod restaurant in Orlando, my husband ordered the Toasted Chicken sandwich with avocado and spinach, with a side salad. This "side salad" was much bigger and more deluxe than any other side salad I've ever seen at any other restaurant. It had lots of toppings, and was quite filling! My husband really enjoyed the sandwich and ate every bite!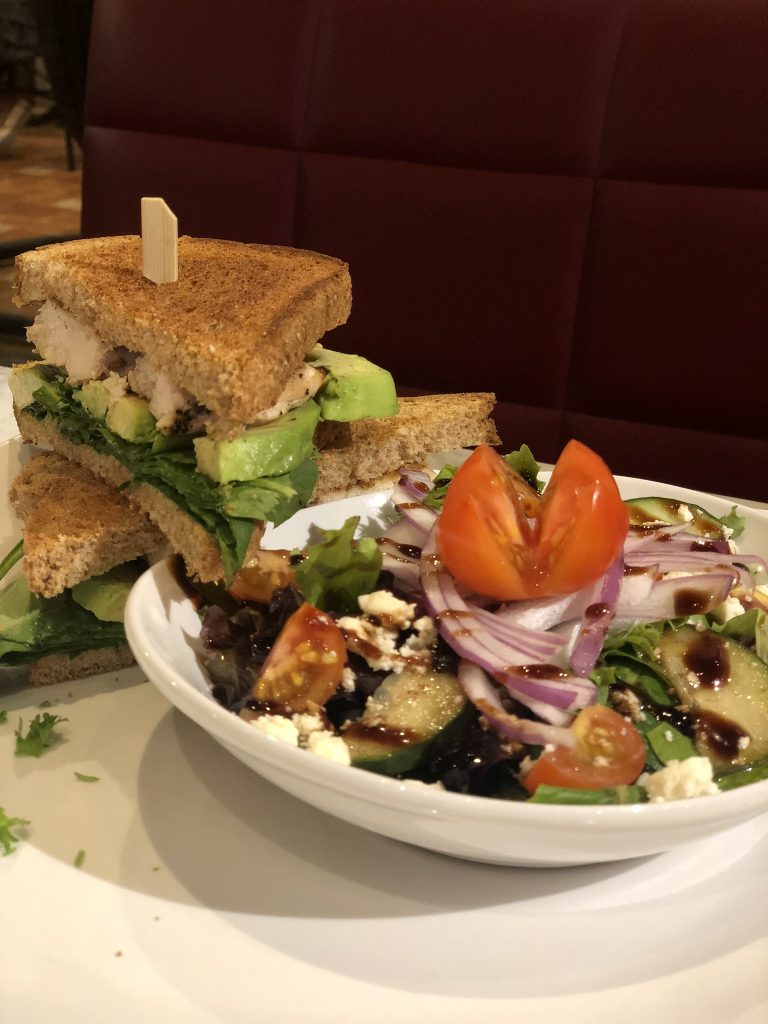 For my meal, I ordered the Toasted Tomato and avocado sandwich with buffalo mozzarella and balsamic glaze, which also came with a side salad. Again, this side salad was absolutely amazing and so filling. The sandwich was delicious as well and so filling, I wasn't able to finish it all. The Golden Pod restaurant does not skimp on portion sizes!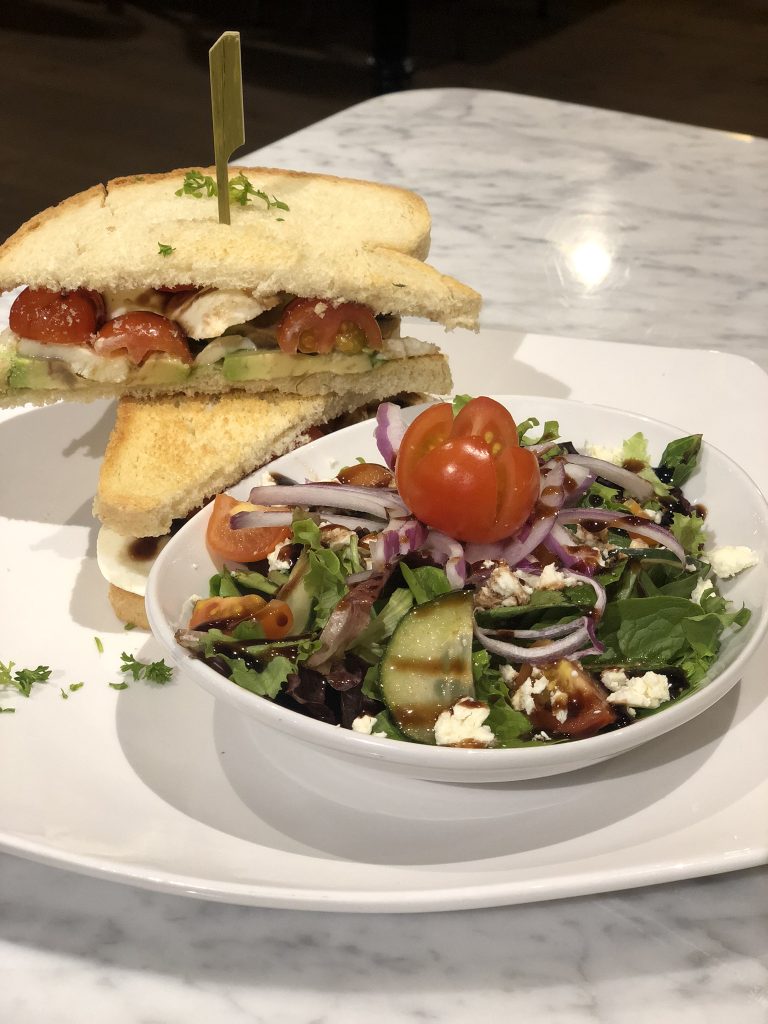 For dessert, we were too full to have any of The Golden Pod's deluxe desserts. Instead, we sampled some of their gourmet and unique hot chocolates, including an Italian White and Hazelnut hot chocolate. This was much thicker and more fully flavored than most hot chocolate I've had in the past. My husband tried an Affogato, which is premium mocha ice cream with two shots of espresso poured over. My husband really enjoyed this and it was perfect in preparation for the concert later that night.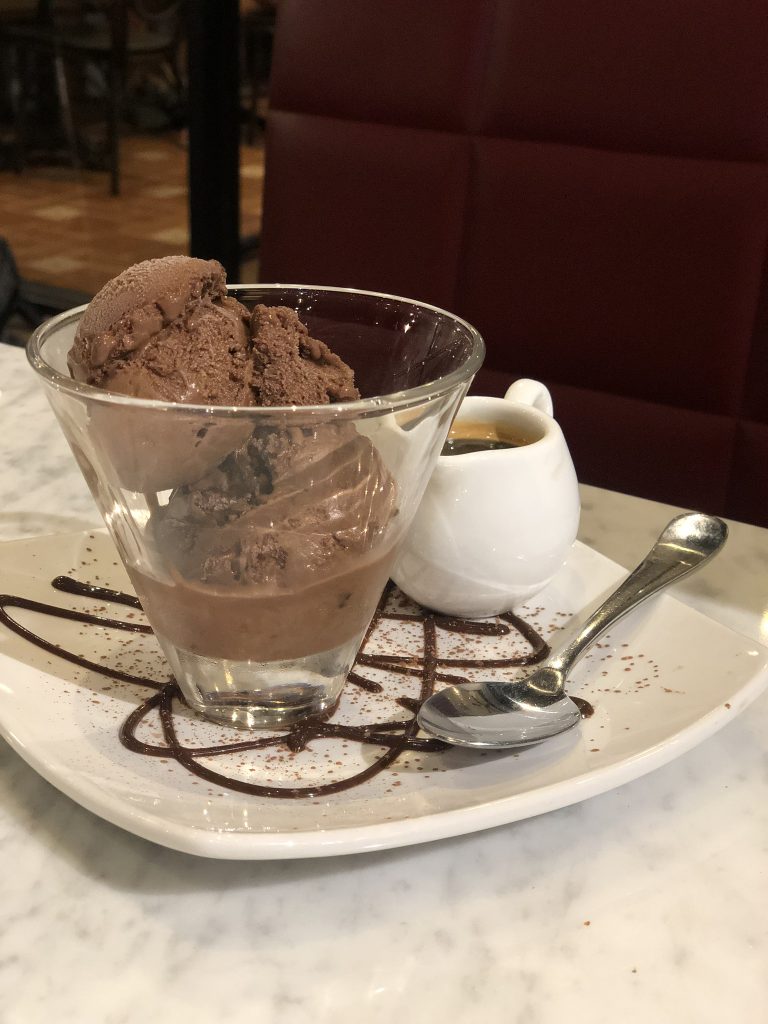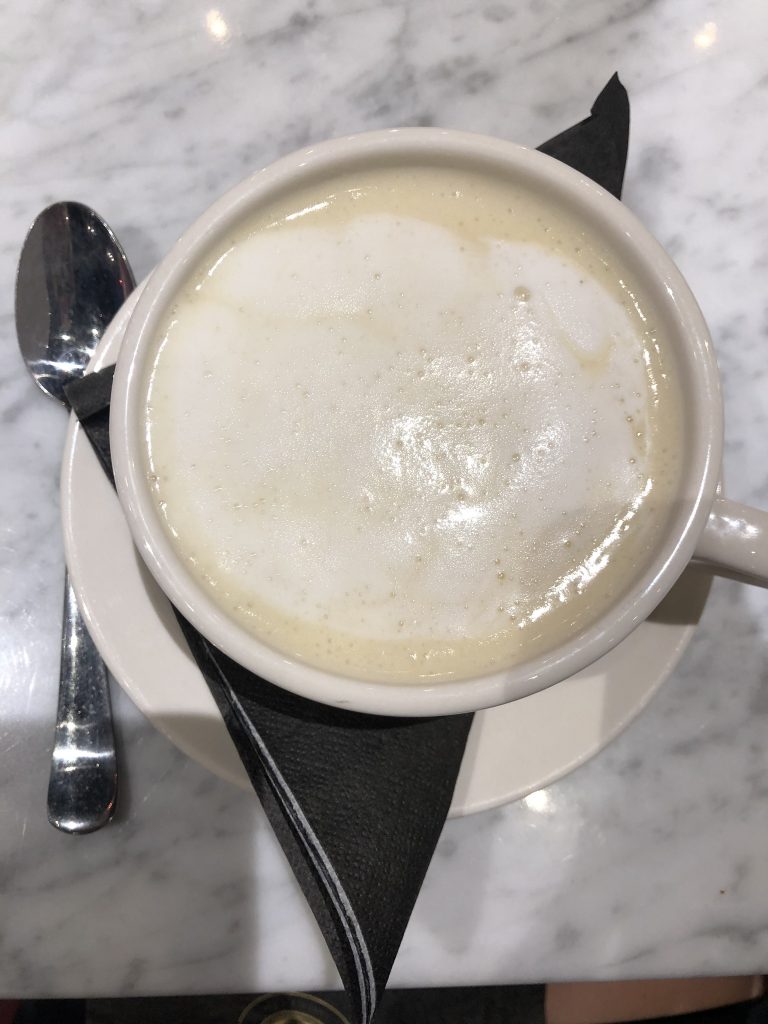 Although we weren't able to save room for the deluxe desserts, I can't wait to go back and try them! They had so many options, with really unique combinations. The decor in The Golden Pod is modern and luxurious. When we visited on a weekend night, live music was getting set up on the patio, and it would have been wonderful to stay and enjoy the evening. International Drive in Orlando is always bustling and The Golden Pod is the perfect hot spot right in the middle of everything!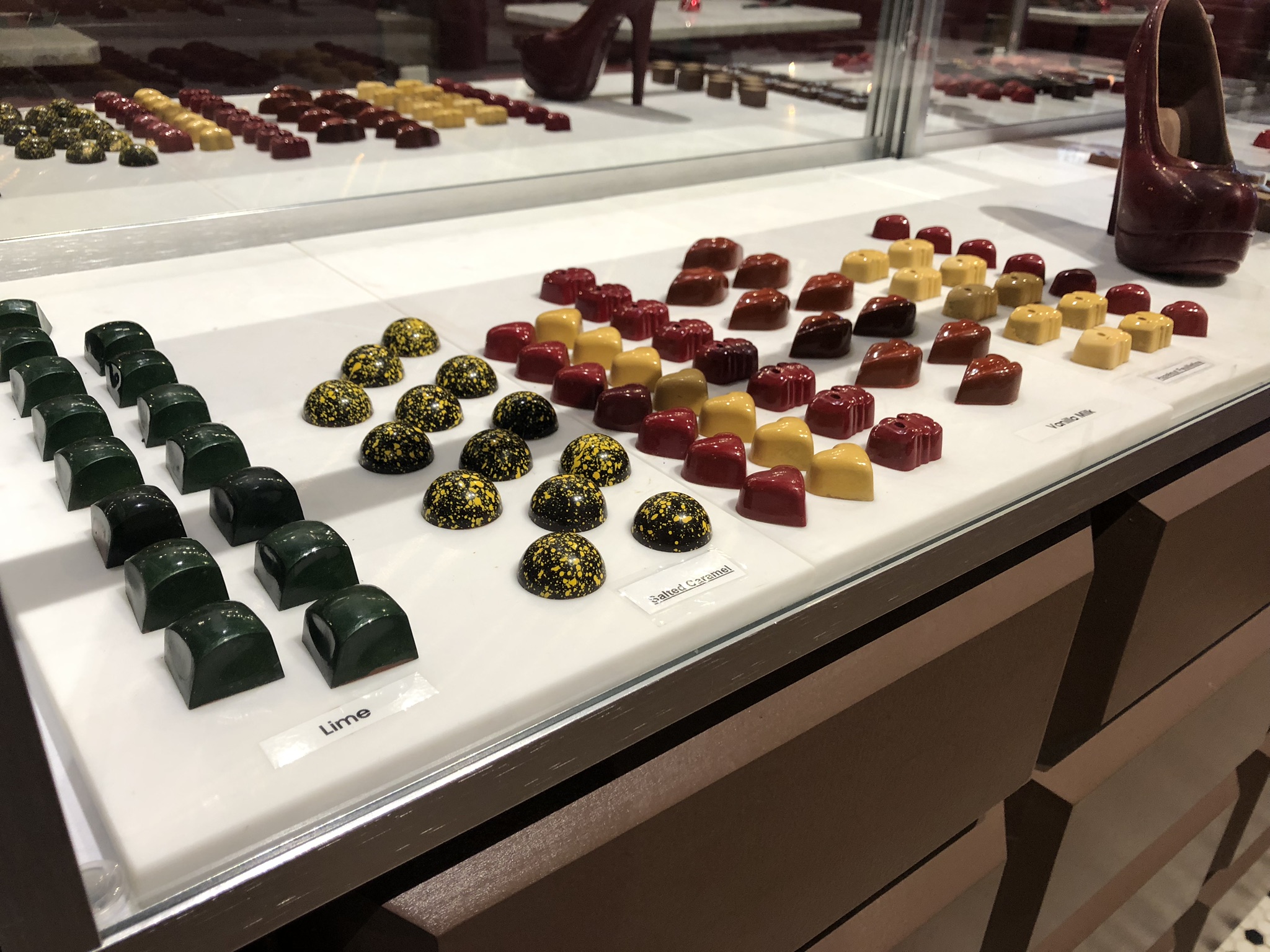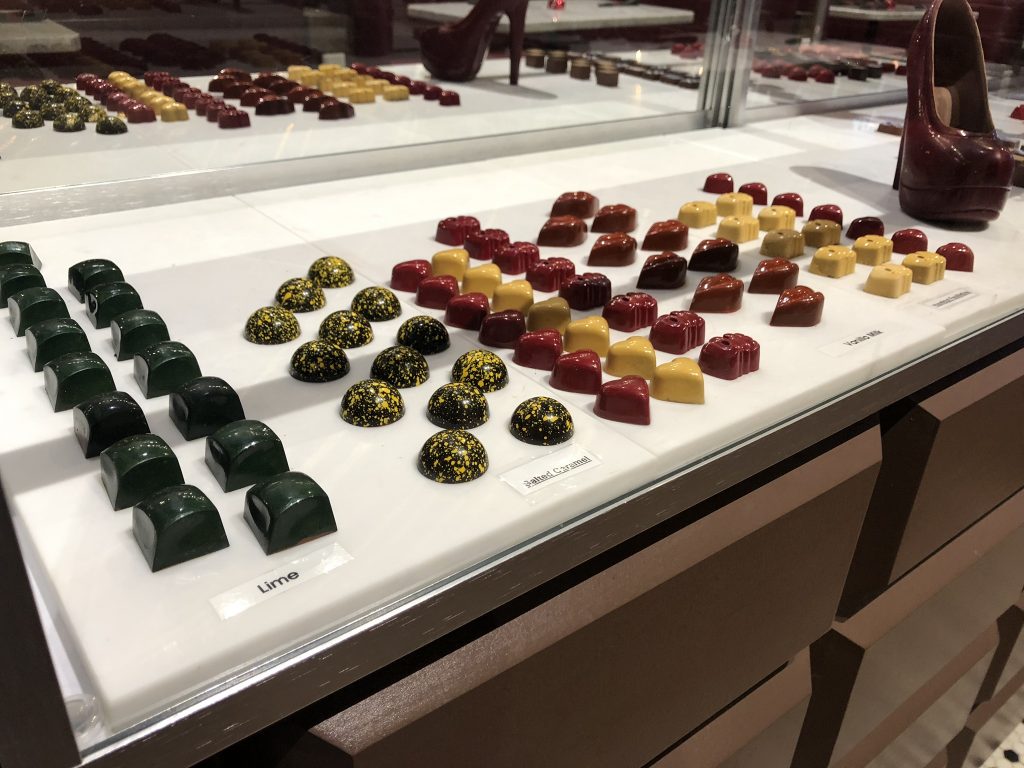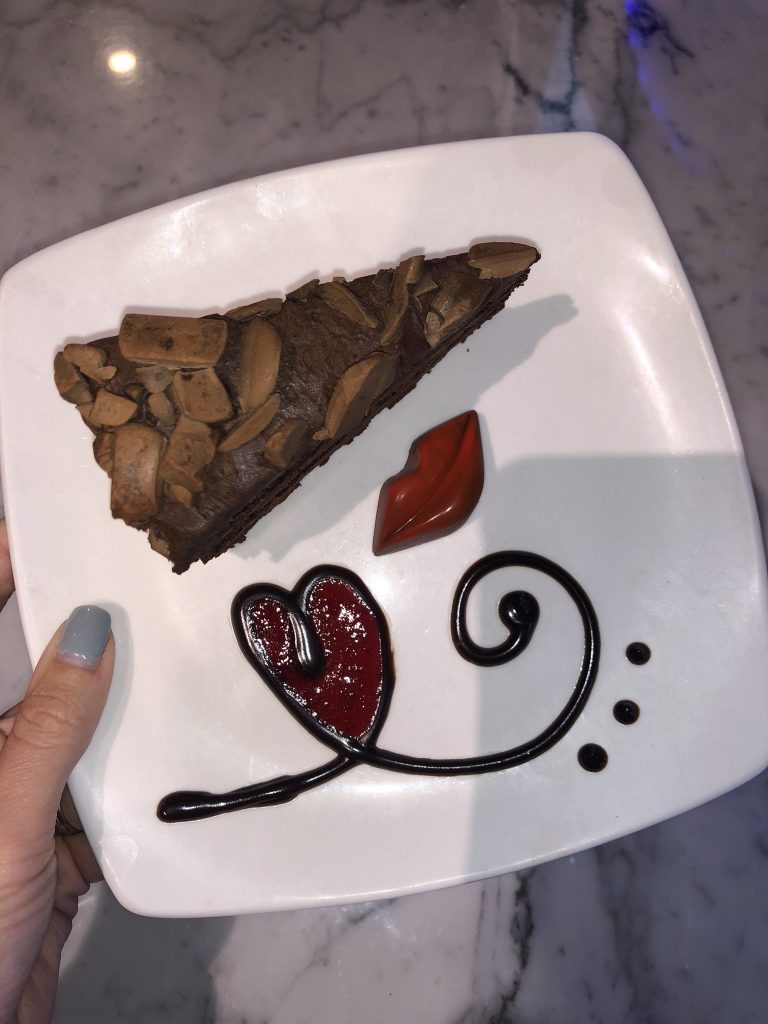 *We received a complimentary dining experience in exchange for my honest and unbiased review.
You May Also Like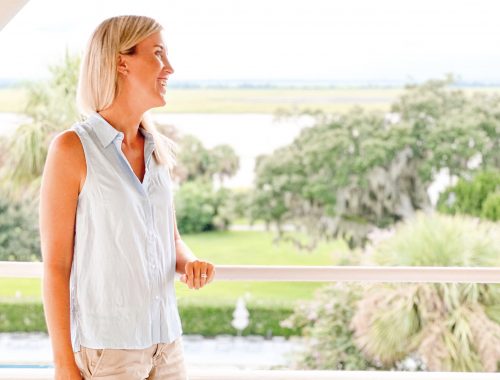 August 23, 2020