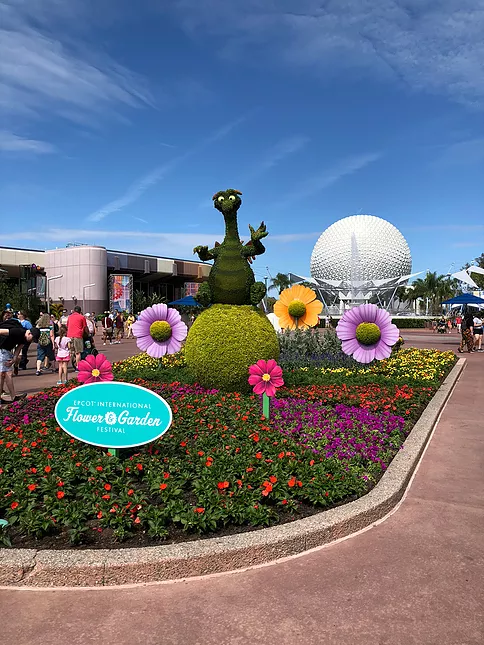 Epcot Flower and Garden Festival: Top 3 Things to do with Kids
March 6, 2018
Sharing is caring!
There are so many fun things to do at Walt Disney World with children of any age (see many of my previous posts, such as this one at Bibbidi Bobbidi Boutique), but the rotating festival and special events regularly create something new to discover with your littles!
One of the best and most popular Epcot festivals is the annual Flower and Garden Festival, which is held from March through May each year. There are a lot of new food, drink, and concert choices at each festival, but have you ever wondered what special things there are for children? Wonder no longer! Whether you are bringing one child or ten children to Epcot for the Flower and Garden Festival at Walt Disney World, there is something fun to discover! Here are my top three things to do with children at the 2018 Epcot Flower and Garden Festival.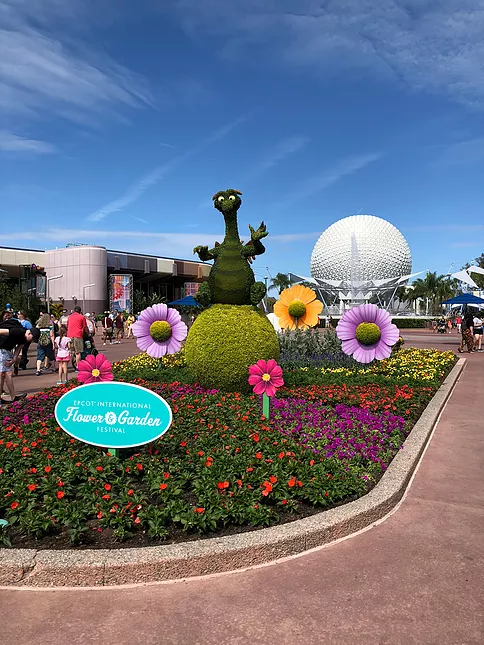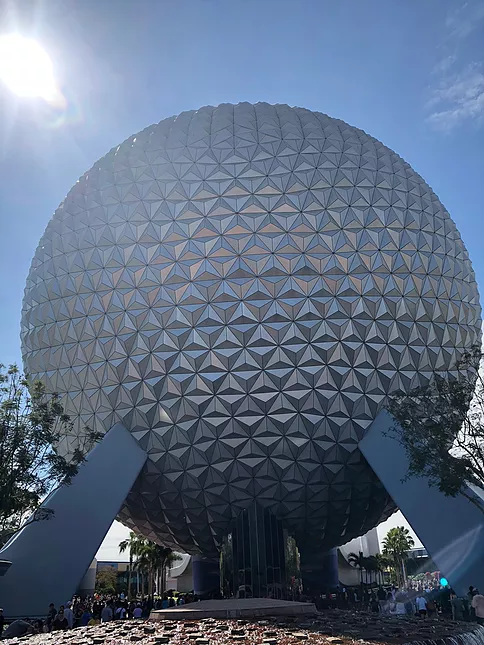 1. The Butterfly Garden
We are a homeschooling family so we are always looking for ways to integrate learning into our daily activities. I have shared about this in the past, as I did in my previous post about Learning at Disney. Since going to Walt Disney World is a regular activity for us, we look for ways to learn at Disney! These opportunities abound at Epcot, and the International Flower and Garden Festival is a particularly great way to learn while having fun. A friend recently reminded me that the term for this is "edutainment," and that could not be more accurate. It's an awesome blend of learn and play!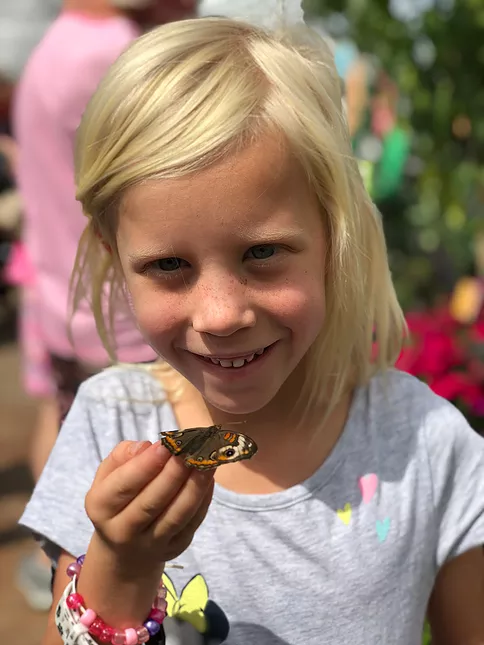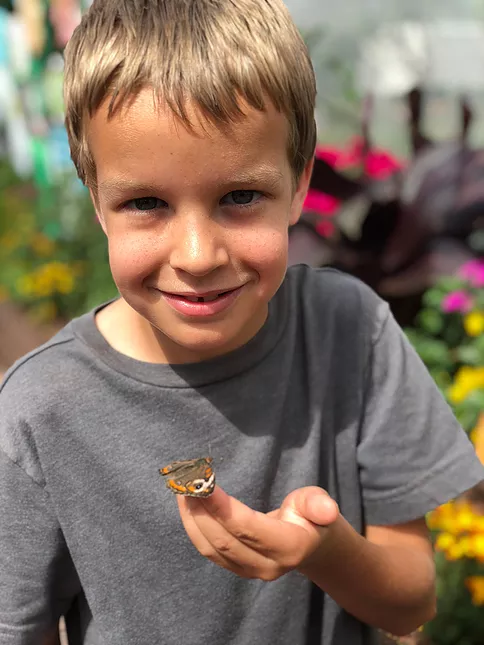 There are lots of signs and interactive exhibits for children to learn about the different types of butterflies they are seeing. And there are so many butterflies, they really do just land on your hand, your head, and your shoes! It's an amazing experience! We have definitely memorized the life cycle of a butterfly from years of going to the Epcot International Flower and Garden Festival with kids!
2. The Playgrounds
First, a disclosure. The playgrounds at the 2018 Epcot Flower and Garden Festival are a serious downgrade from years past. They are smaller, less fun for kids over 3, and less impressive. However, even with all of that being said, they are STILL one of my children's favorite things of the year at Walt Disney World. I talked to several cast members about the change in the playgrounds this year, and several possible reasons were given, such as liability, the slides in years past getting too hot in the Florida sun, and cast members not being able to control the children safely. These do all seem like legitimate concerns, and usually, it turns out that Disney has made the best decision for the long run.
Check out some pictures of the 2018 Epcot International Flower and Garden Festival playgrounds! There are two playground areas, one is near the Canada side of the entrance to the World Showcase, and the other is close to Test Track near the Cars topiaries.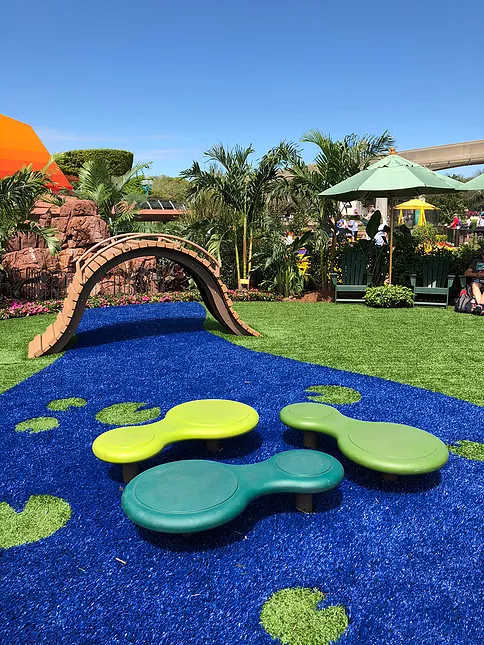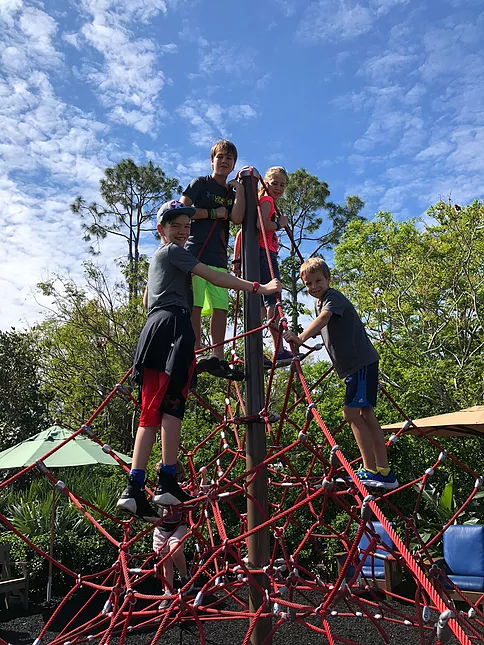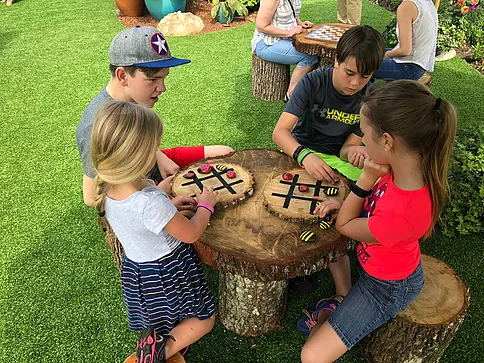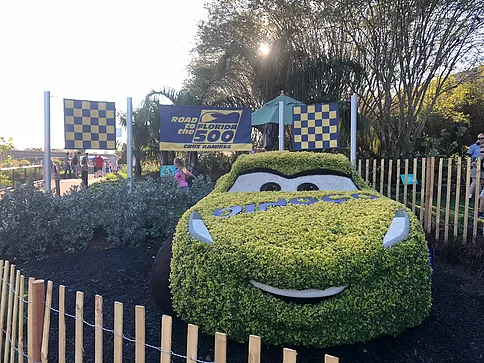 3. Painting Barrels, Characters, maps, and more!
Number 3 in this list is kind of cheating, because I'm just throwing everything else in this bullet point. But part of the reason for that is because things change so much from weekend to weekend! One of the things we enjoyed most at our visit to the 2018 Epcot Flower and Garden Festival was painting rain barrels for Barrels by the Bay! The children really loved using their art skills and learning about recycling. It was such a wonderful learn and play experience, right in the "edutainment" brand!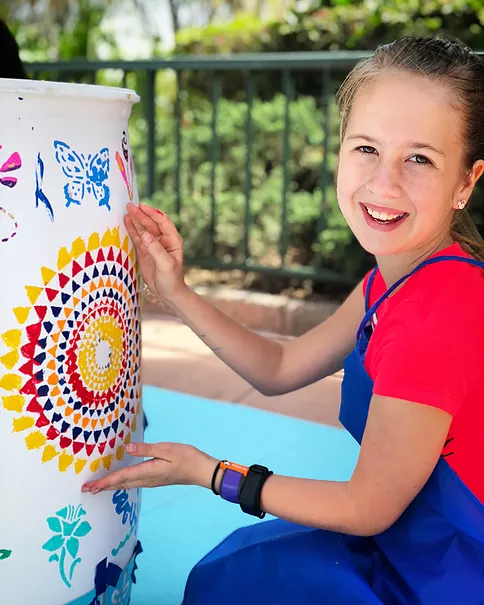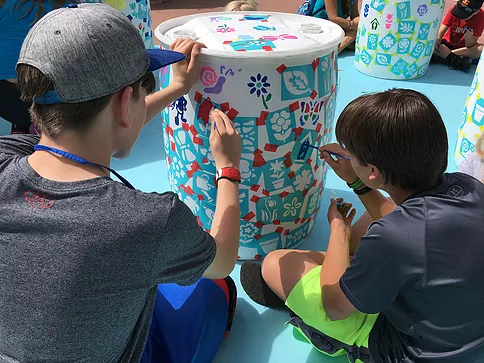 There are also two different scavenger hunts available, which we have not had the chance to try. One is Spike's Pollen Nation Exploration and the other is the Egg-stravaganza. The maps are available for $5.99 and allow children the chance to hunt for special items around the park while their parents take in all of the amazing topiaries and food and drink items.
There are also some special meet and greets available at Epcot during the festival, which are available on a somewhat unpredictable schedule. During our visit, we happened to come across Aurora! She is not a usual character that is seen out and about in Future World, so we were happy to be walking by at the right time! You never know who you'll see at the Epcot Flower and Garden Festival with kids!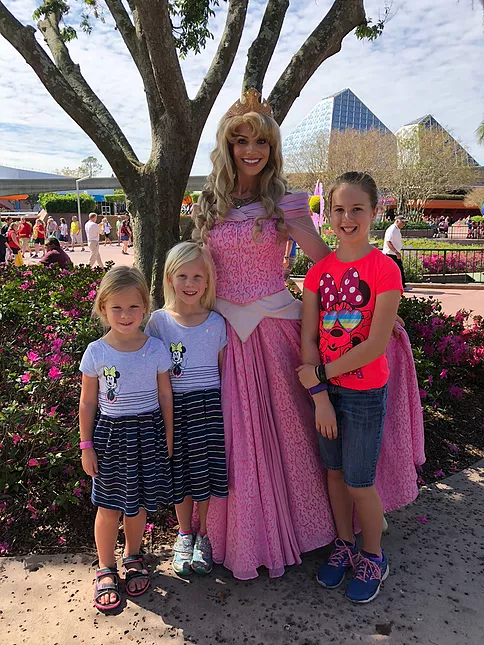 Have fun exploring the 2018 Epcot Flower and Garden Festival with kids! Be sure to check out the Walt Disney World website for more details and follow along on YouTube and Instagram for more!
You May Also Like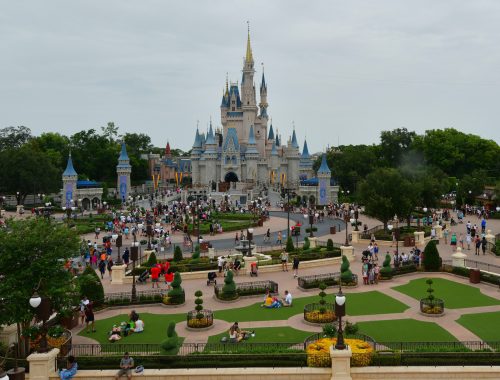 July 15, 2019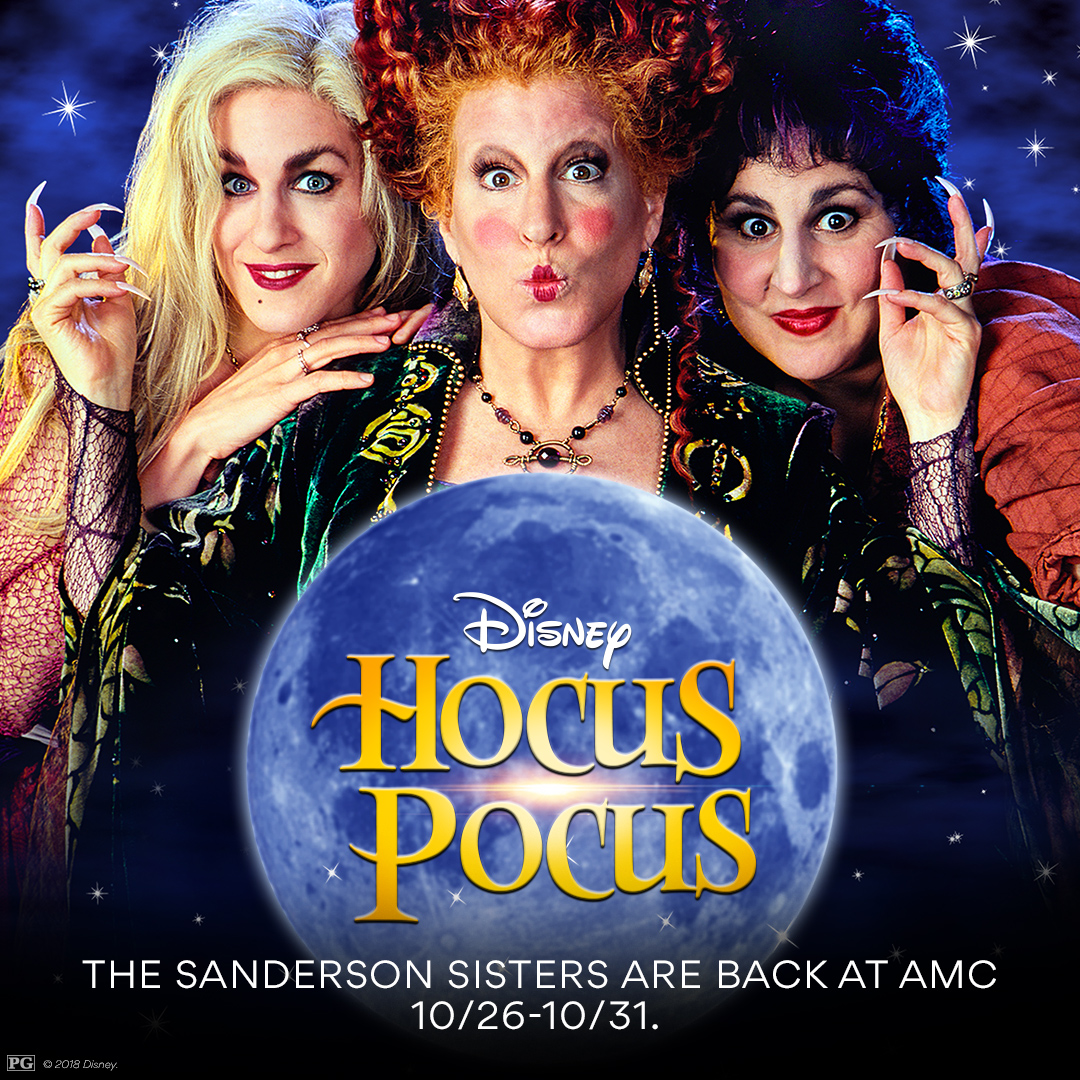 October 22, 2018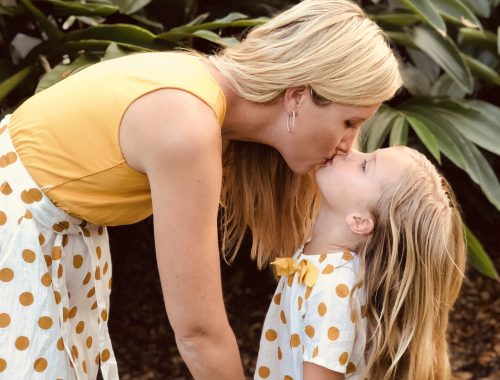 March 1, 2019