GameTime Orlando: Next Level Entertainment
July 28, 2018
Sharing is caring!
As we all know, these Florida summers can be brutal! While I love to share my tips for beating the heat when you are at the theme parks or other outdoor experiences, you really can't beat having fun in the air conditioning, free from the heat, humidity, and thunderstorms. We recently visited
GameTime Ocoee/Orlando
and it was such a great way to spend a Florida summer afternoon!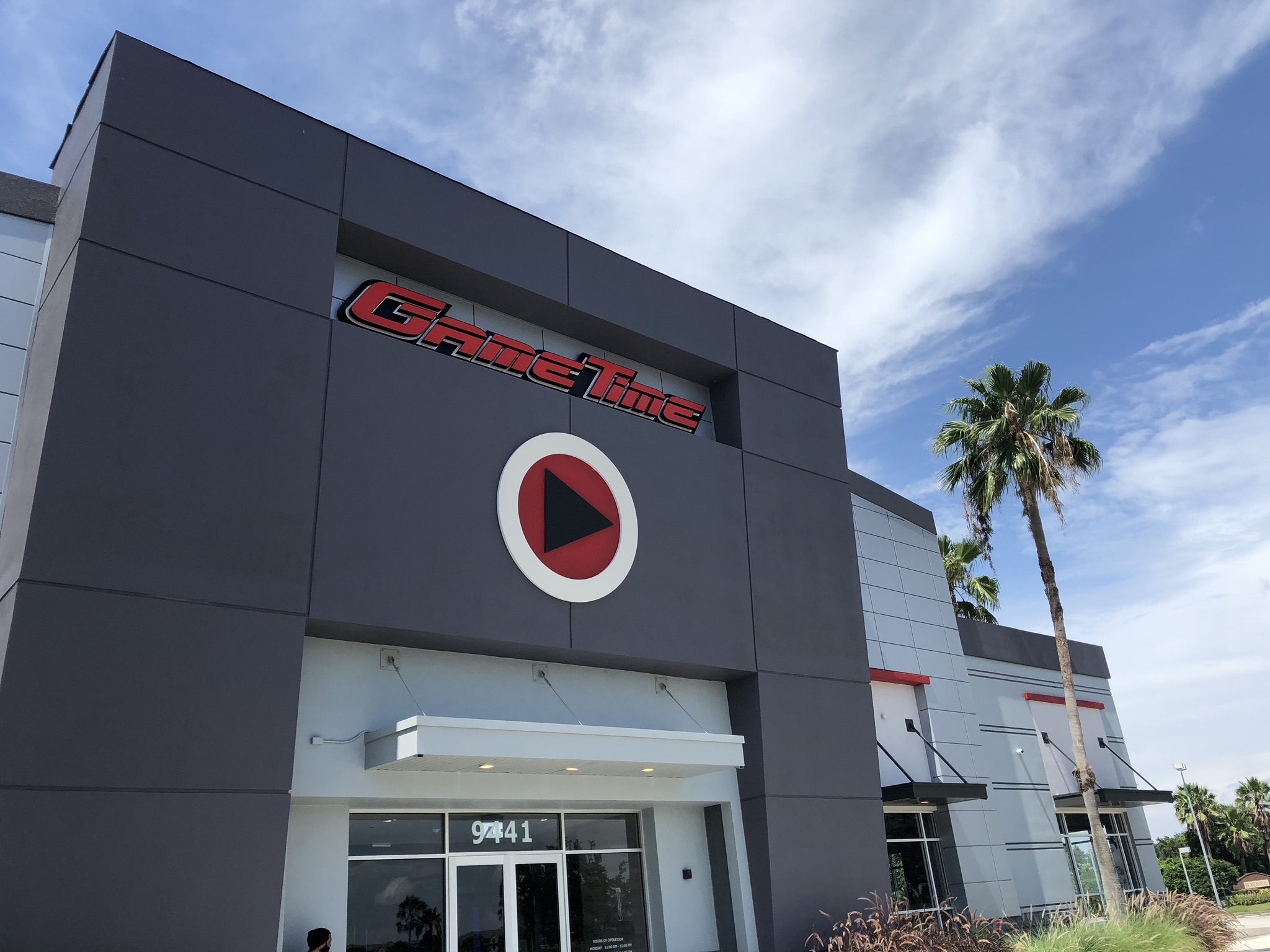 GameTime has five locations around the state of Florida, with their next location opening soon in Daytona. We have been to all the typical gaming centers, but GameTime was honestly one of the nicest, most well maintained arcades I had ever visited. How many times have you been running around an arcade, just to lose your money, find games that don't work, or not get the tickets you won? It's so frustrating! While this can be expected to a certain extent, it can be very difficult to deal with, particularly for one parent with five kids. At GameTime, in our entire time there, we only ever encountered one machine that didn't work perfectly, and there was a duplicate available that made that non-working one inconsequential. I was so impressed by this, and it made our time there so much more pleasant by not having to deal with the constant cry of "Mom! The machine took my money!"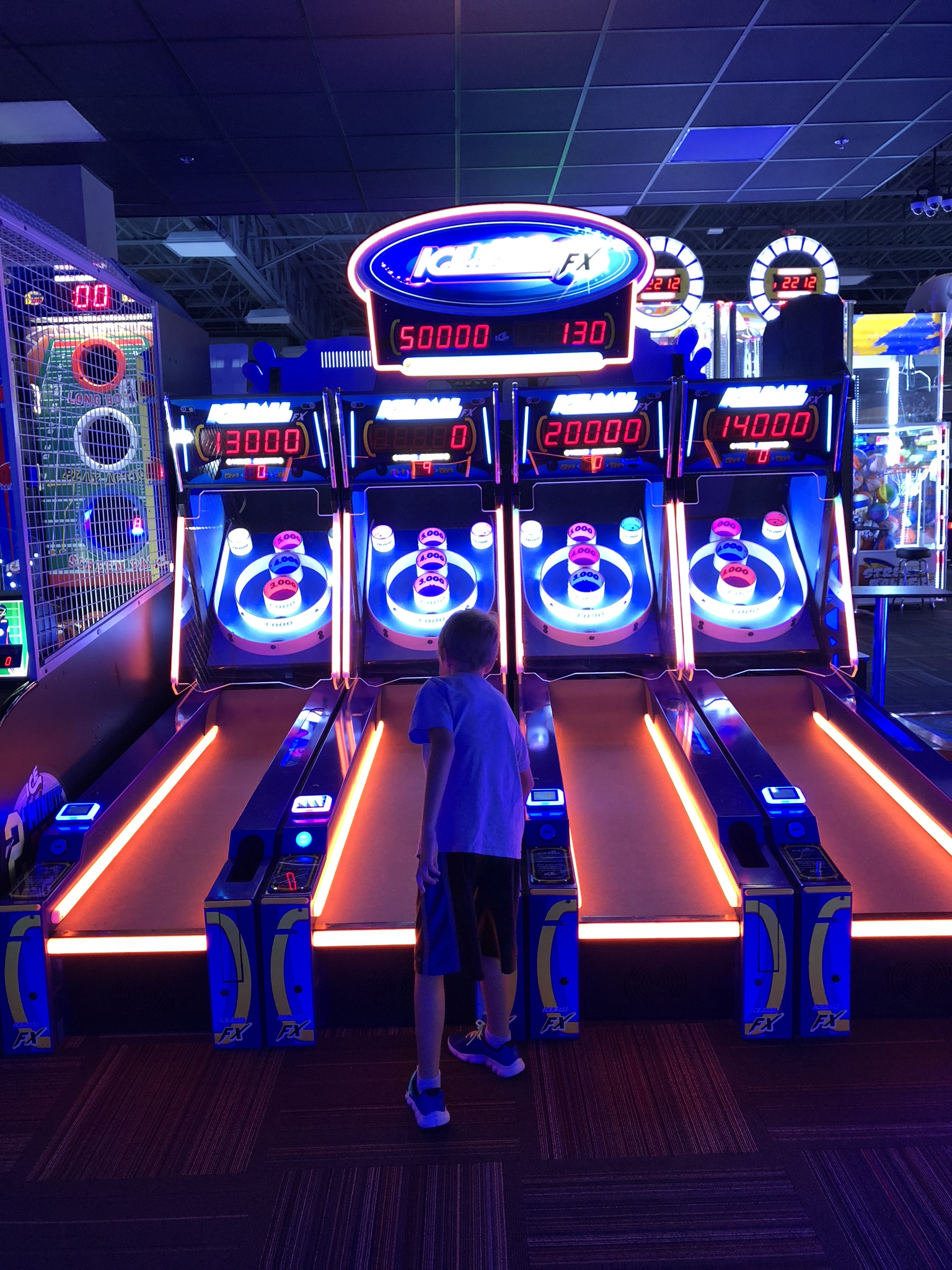 For our visit to GameTime, we had one hour timed play cards. With this option, you could play as many non-prize games as you wanted within one hour. At
GameTime
, the readers are electronically lit as blue or red. With timed play cards, you can play any of the blue games. This was such an easy way for even my four year old to recognize where she could use her card, which is a parent's dream to have things simplified! While my children do love to accumulate tickets and win prizes, the timed play turned out to be a really stress free and fun option. You didn't have to worry about how many credits the game you wanted to play required, or if you were winning enough tickets to really make your purchase worth it. I'm sure when we go back we will also try out the option with prizes, which is called All Access, but the timed play card was a really great choice!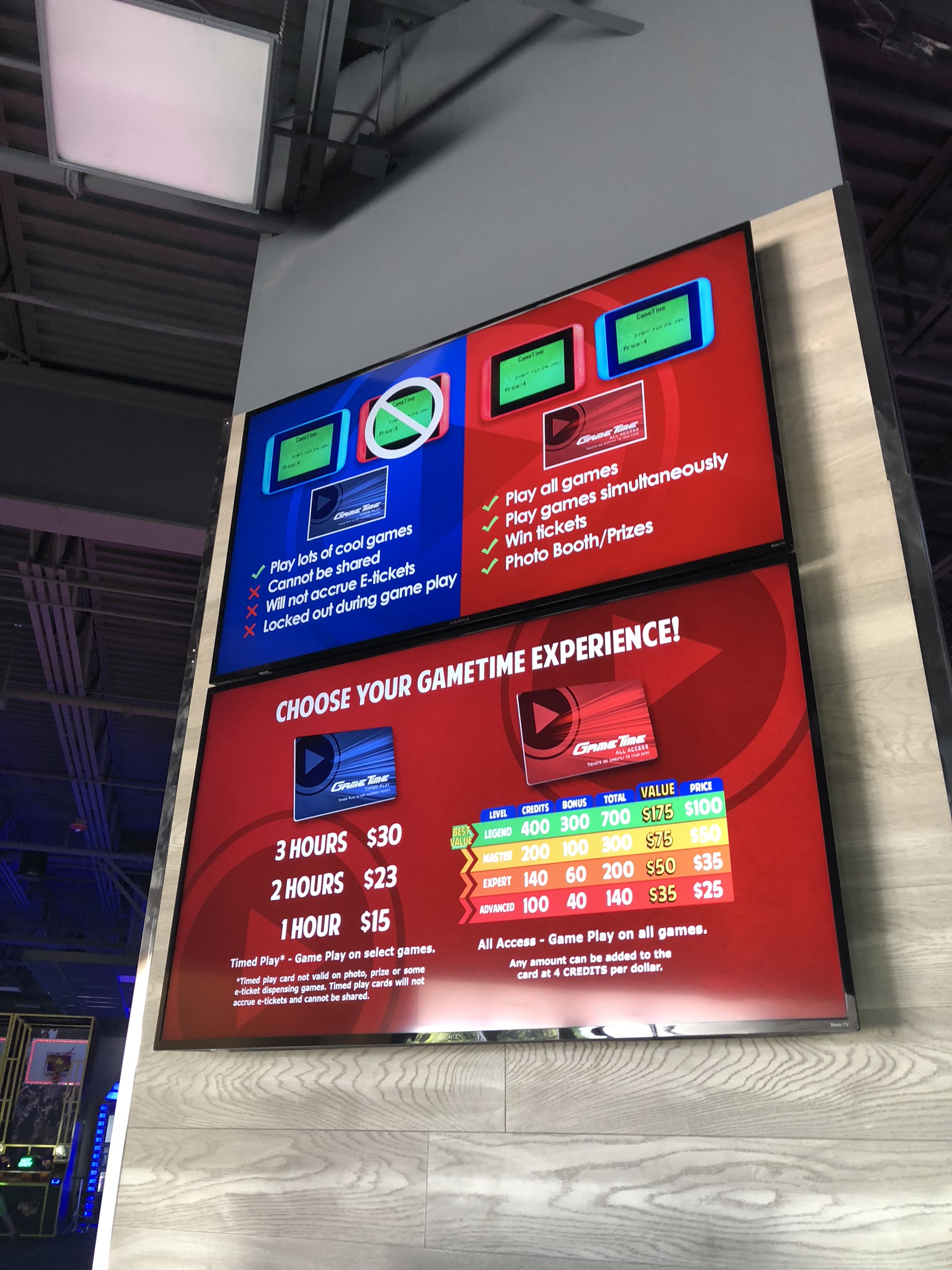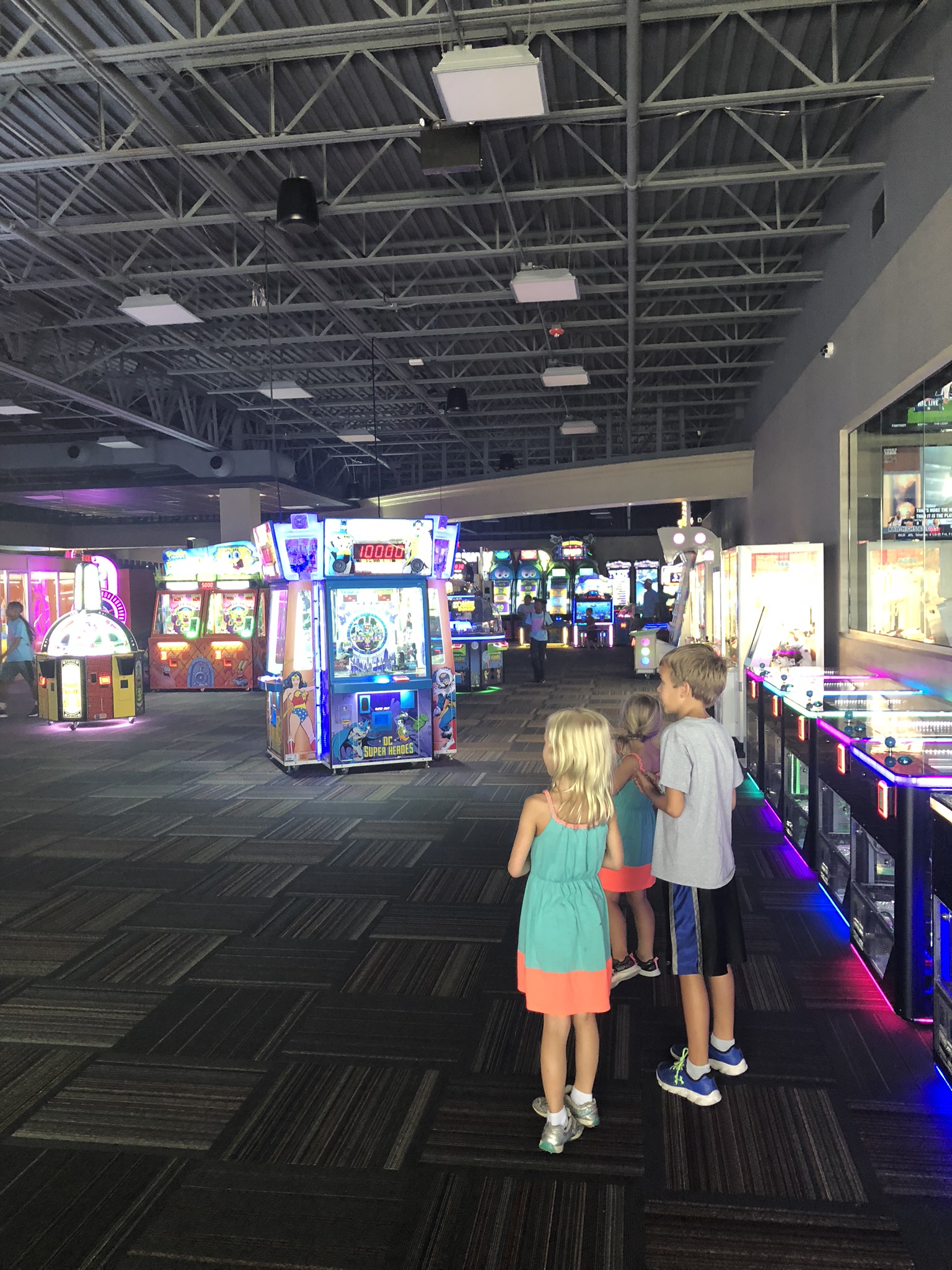 GameTime also has a gorgeous restaurant, with lots of amazing meal and package deals. We didn't have the chance to visit the restaurant on this visit, but it looked very upscale, and a place that I would be happy to bring friends and family. I also really liked that the restaurant was close to the entrance and had open windows all around, so that parents could keep an eye on their children and the exit door, if they were taking a break with some food and drink.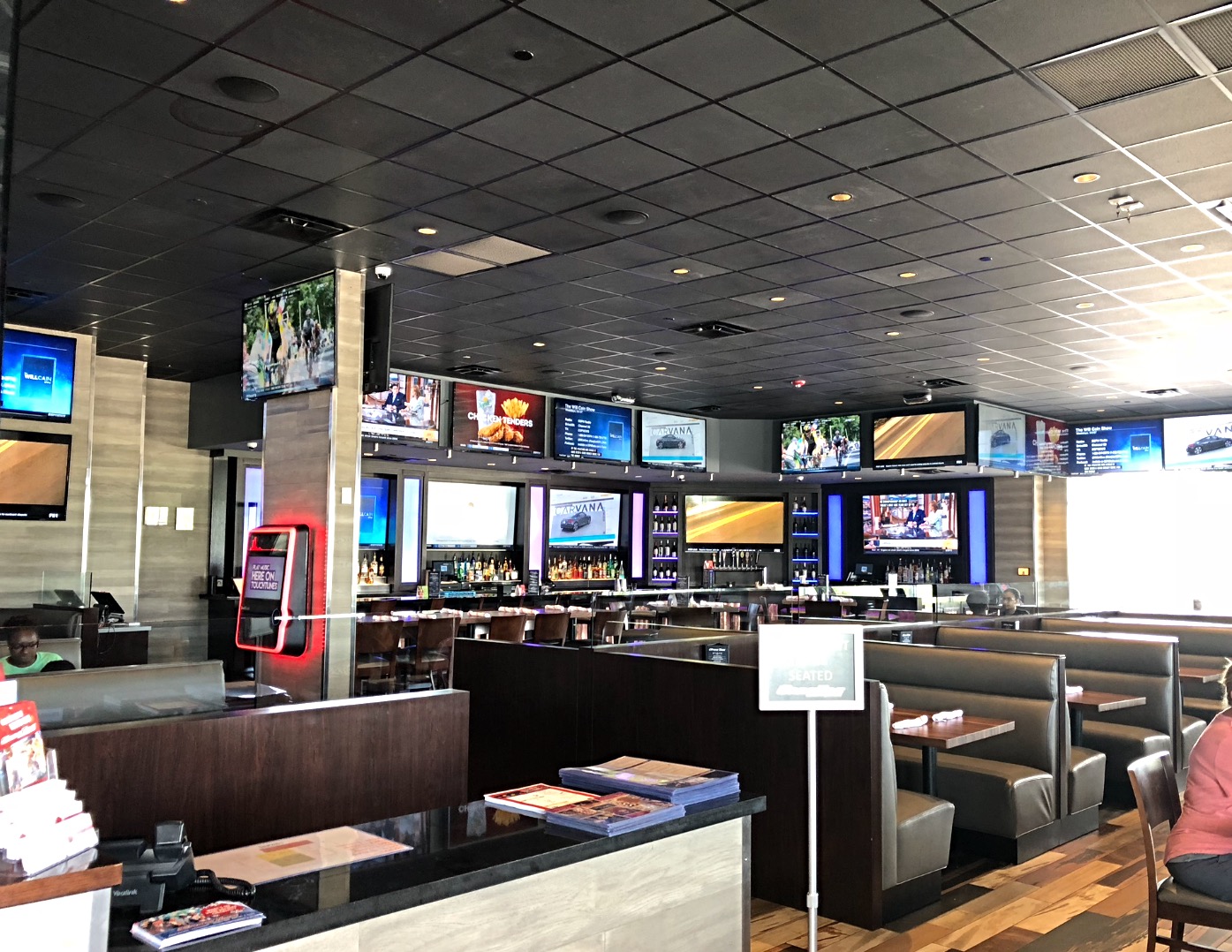 I had such a great time playing at GameTime, and felt like a little kid running around! I helped one son defeat dinosaurs, another one look for pirate treasure; I rode a virtual rollercoaster with another child, and threw ping pong balls with my best friend. GameTime had amazing, wall sized games that I had never seen before! You haven't played Pac-Man until you've played it on a huge screen! With the timed play cards, you could also do mini bowling, which my kids loved as well. Name a favorite arcade game, and GameTime probably has it.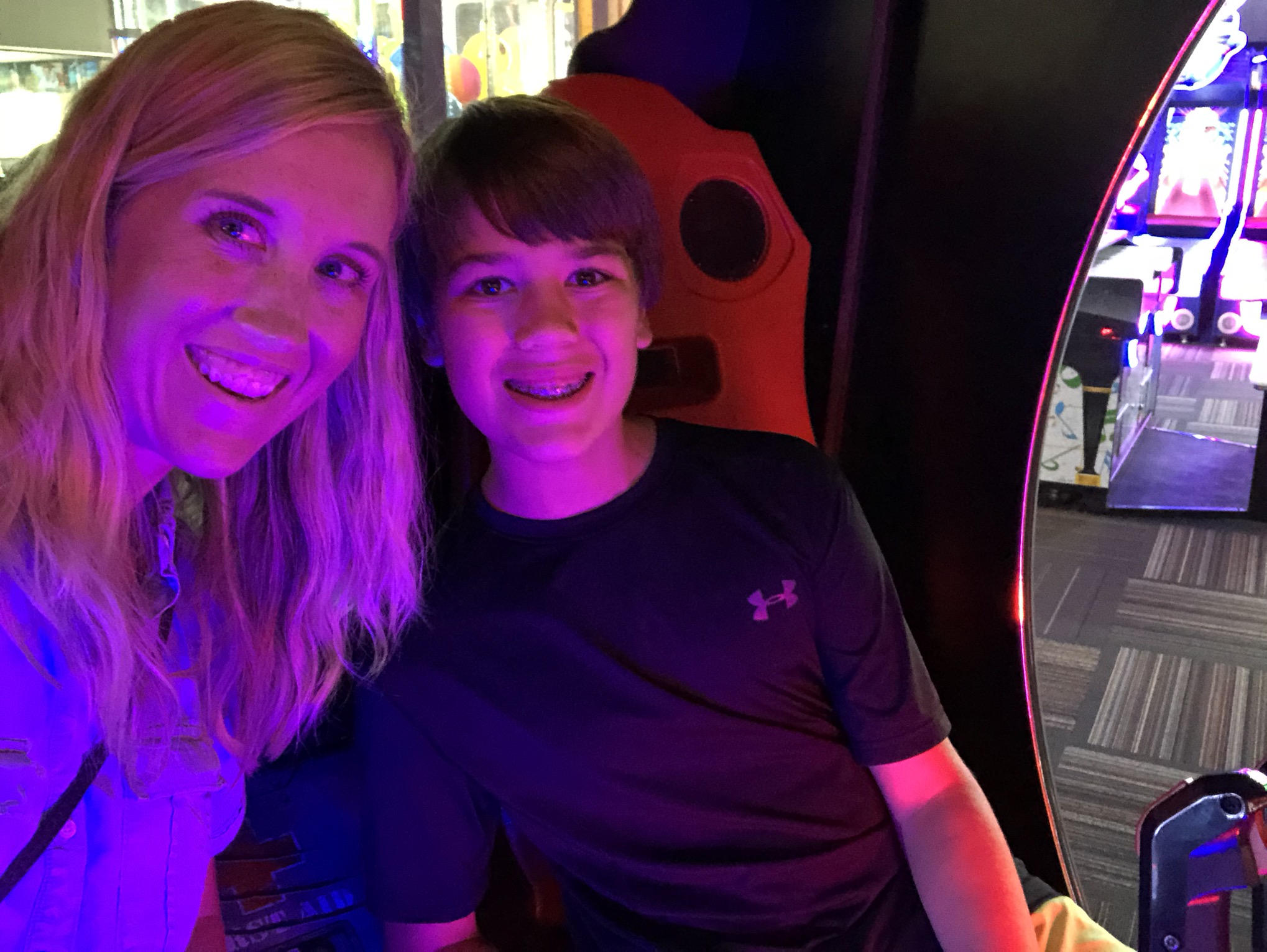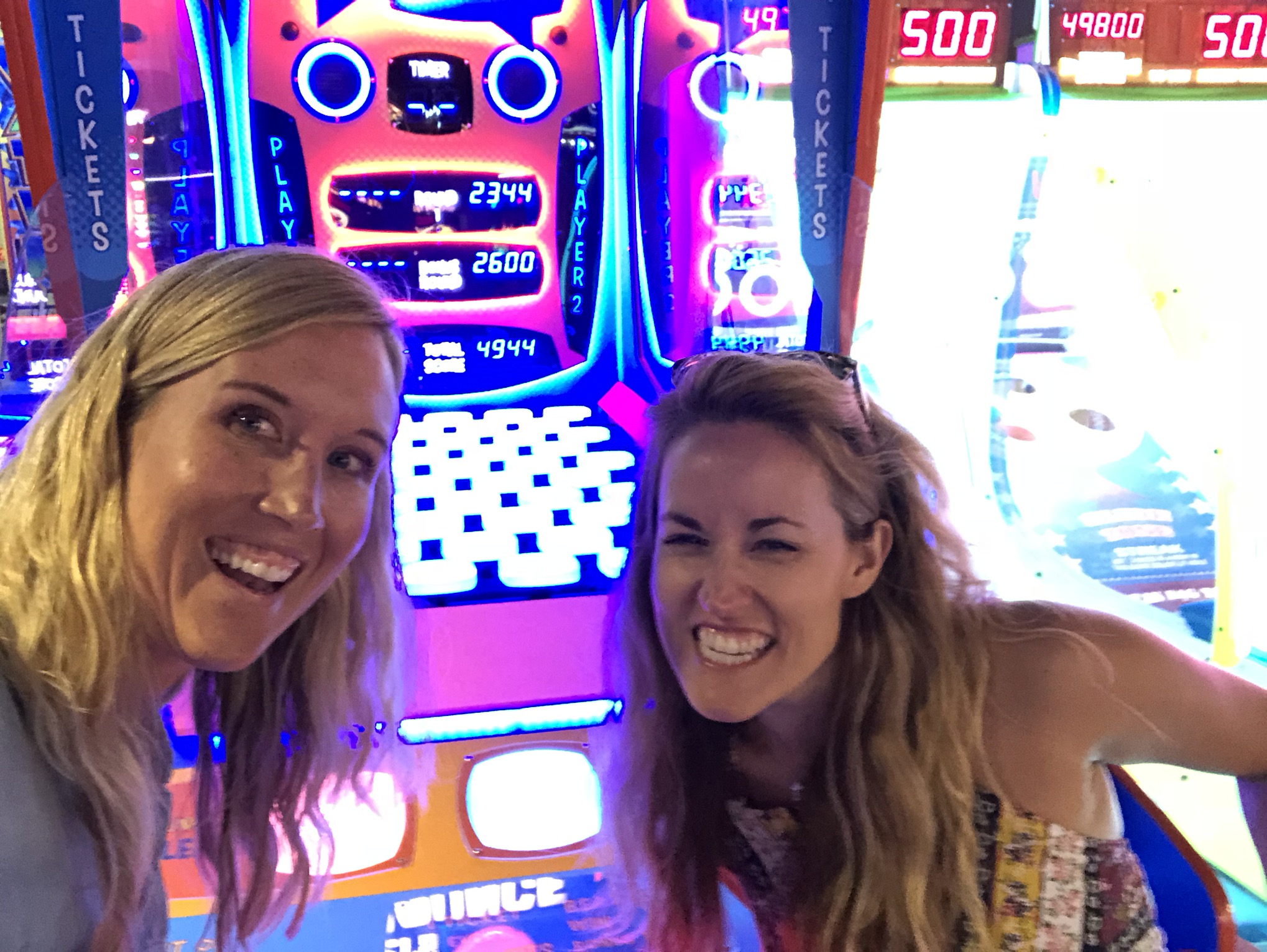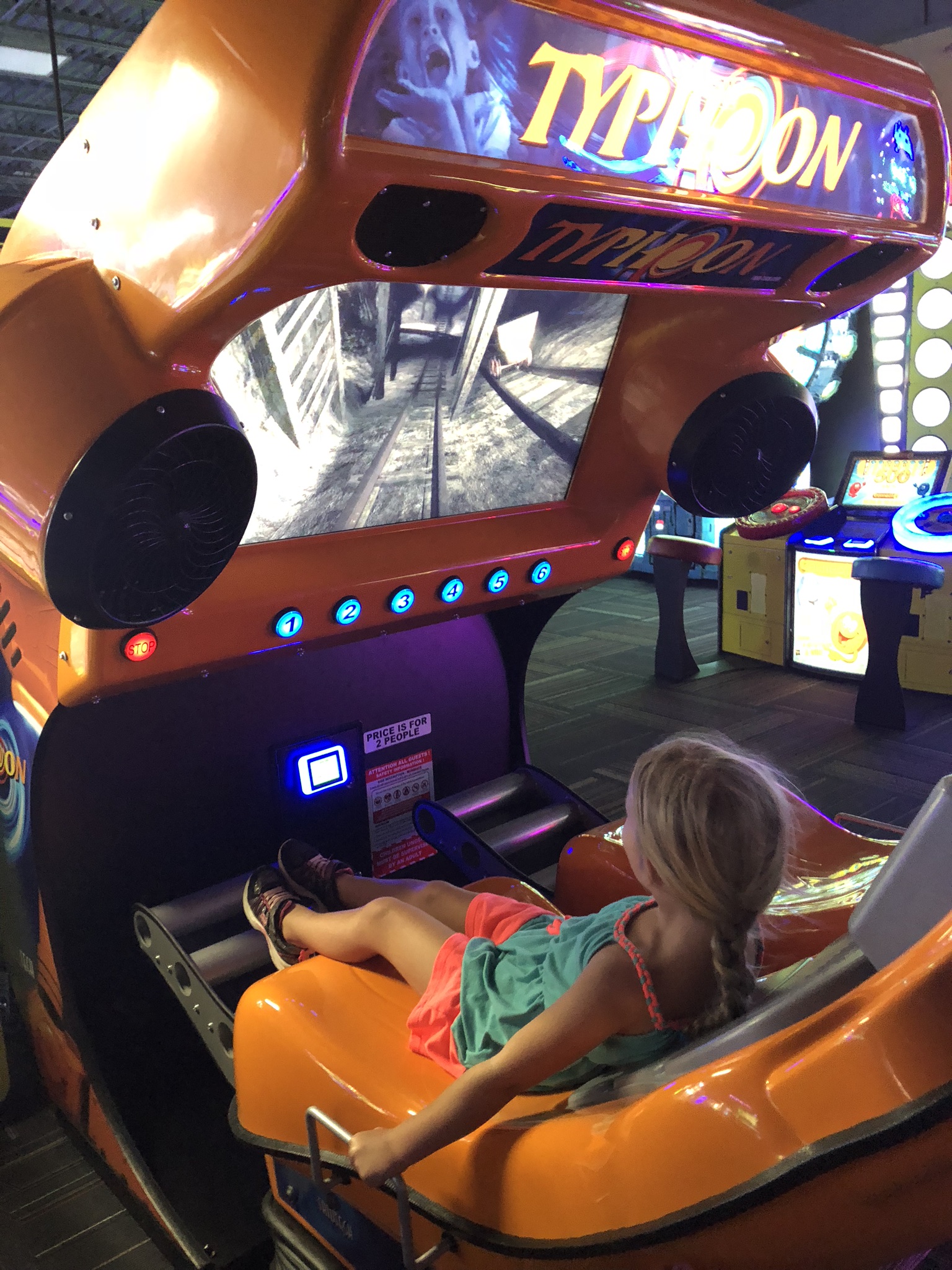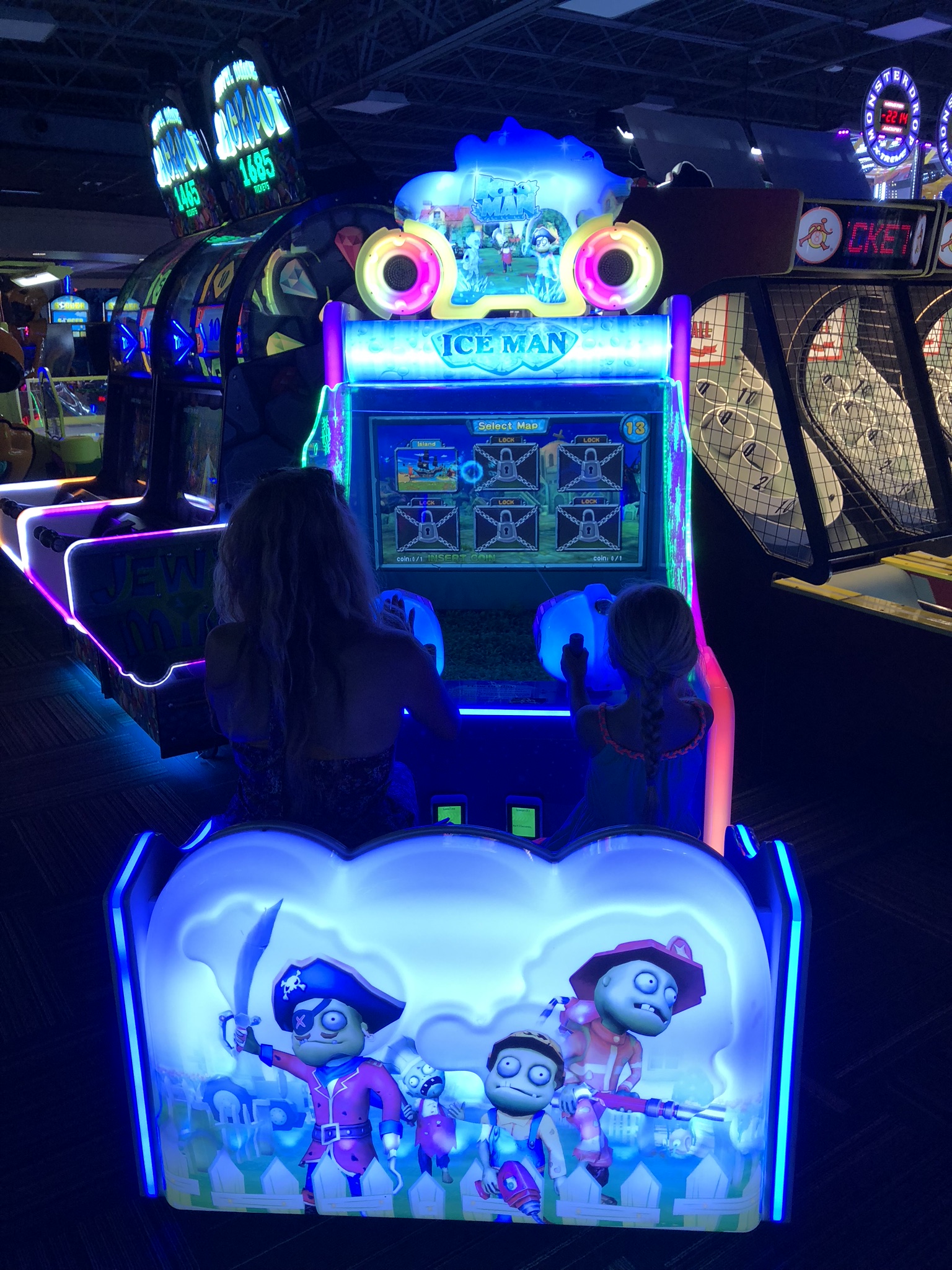 I would go back to GameTime in heartbeat, and would try to visit the other locations when we are in those areas. With other GameTime locations in Panama City, Fort Myers, and others, these would be great options for some time away from the sun during a beach vacation. They have awesome birthday party packages as well, and I know my 13 year old son already has hopes of returning with friends!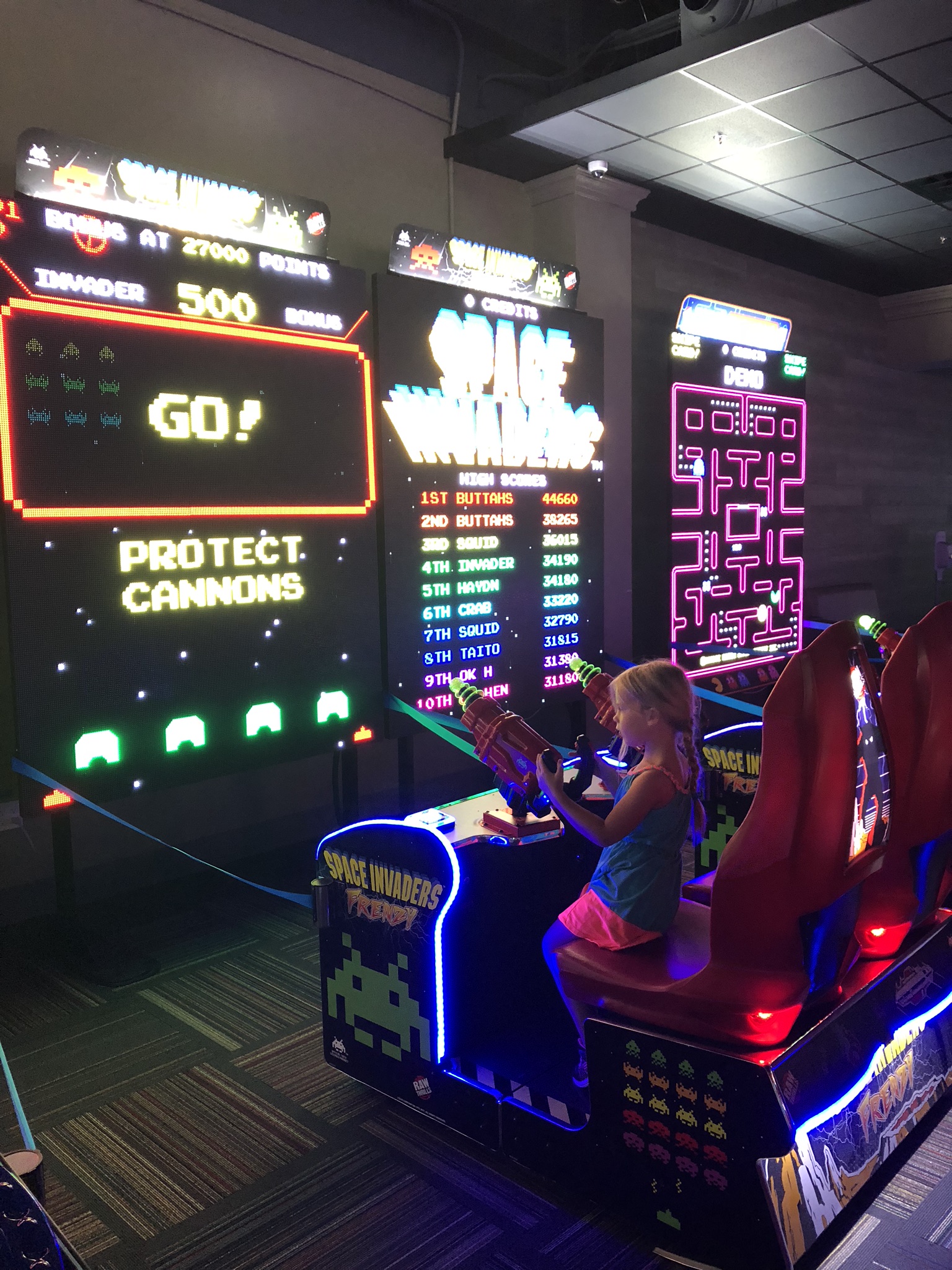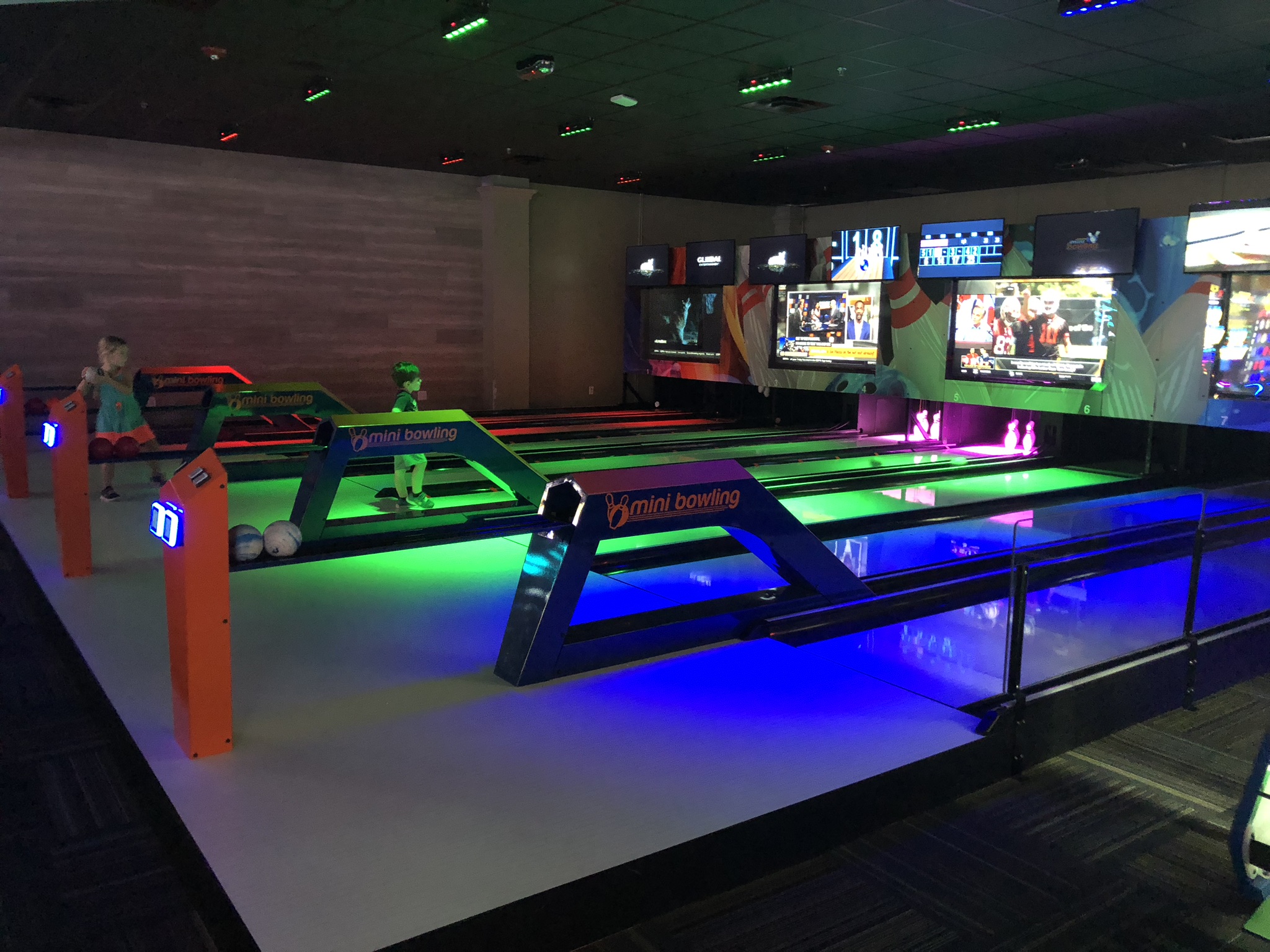 Check out
GameTime
and get the chance to feel like kid again, playing all of your favorite games in an upscale, well maintained, clean, and friendly environment. I would also recommend it for a fun date night or watch party for a sporting event. Be sure to check out my
instagram page
for an IGTV video tour as well!
*I was provided with free timed play cards in exchange for my honest review. All opinions are my own.
You May Also Like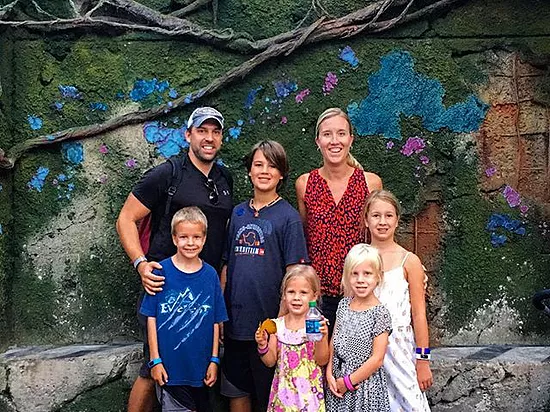 July 26, 2017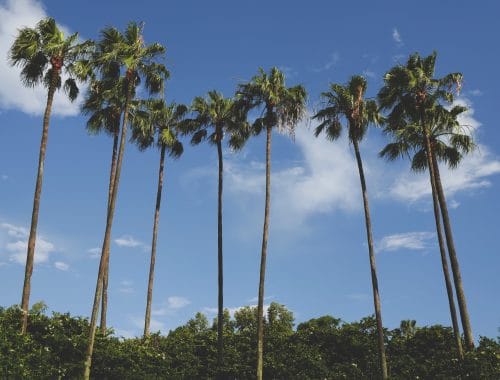 February 11, 2020