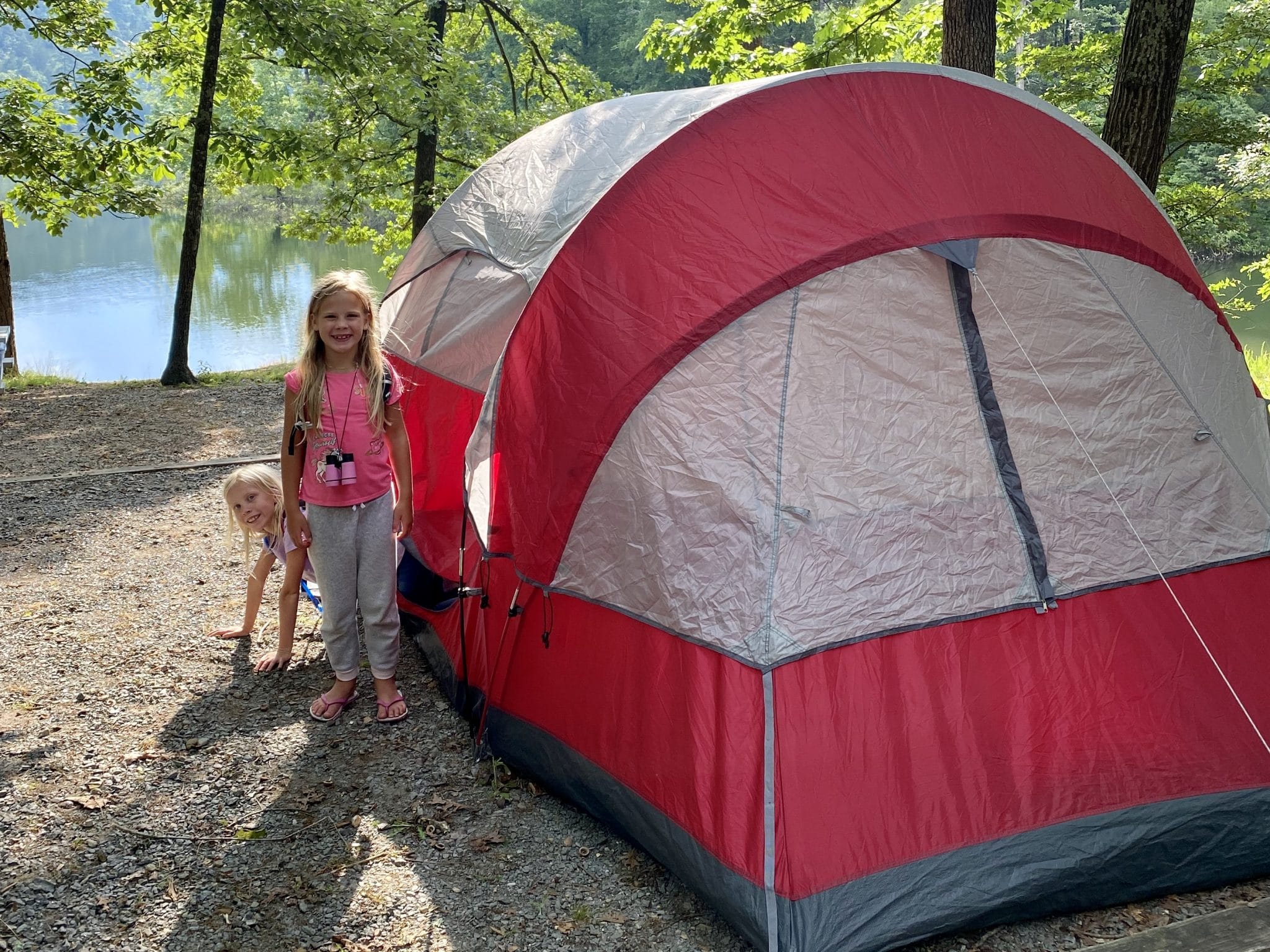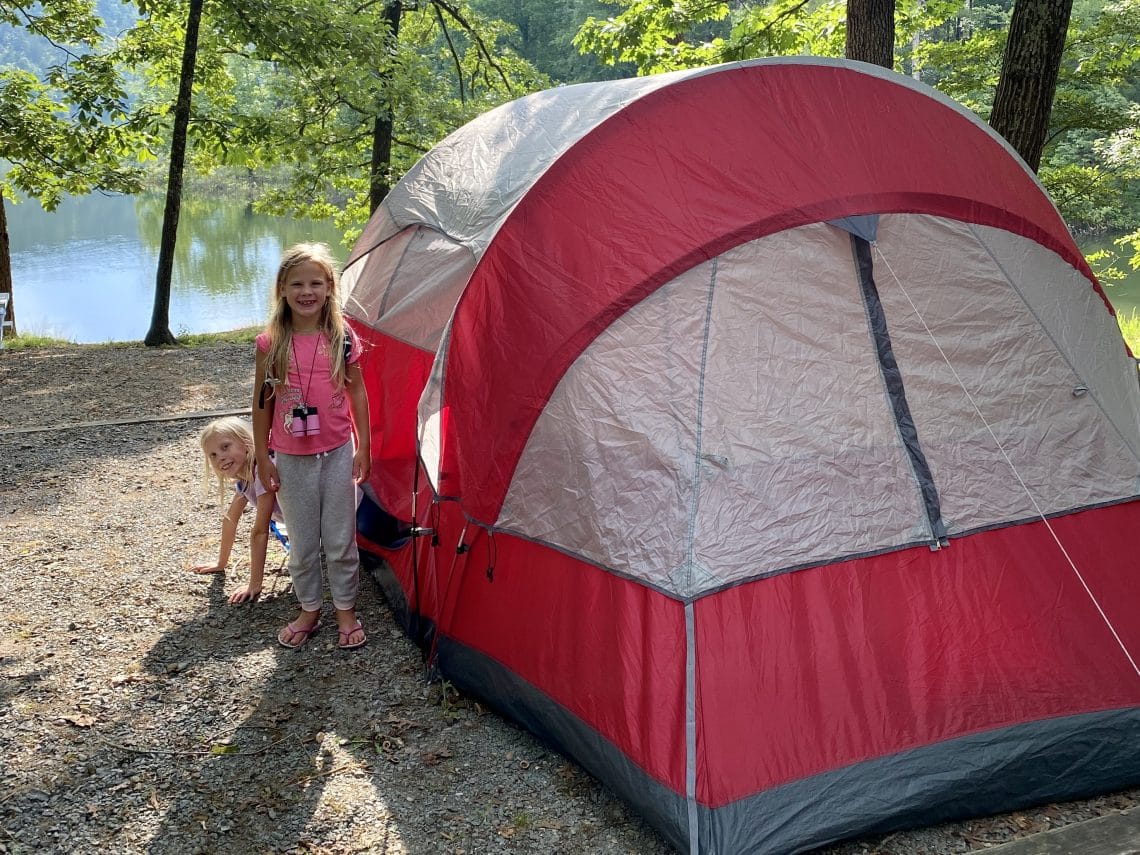 How to Safely Travel with Kids During a Pandemic
June 27, 2020
Sharing is caring!
This summer, we are embarking on an epic cross country road trip with our five kids. We are visiting at least 10 National Parks and will cover over 6,000 miles. But this summer, there just happens to be a pandemic going on. Thankfully, COVID-19 has been waning in intensity. However, it's still a concern. Some people think we're crazy to take the kids out on this road trip. But since, at home in Orlando, everything is opening back up, there's risk there also if we ever leave our home. So we decided to hit the road, and take our kids to see America. Of course, we still want to be as safe as possible. So check out my five tips for how to safely travel with kids during a pandemic.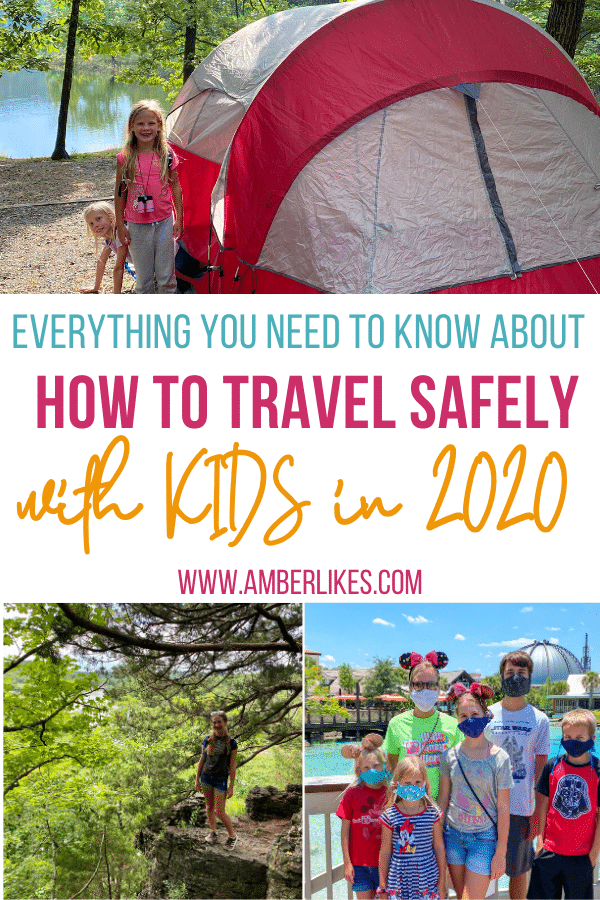 1. Consider taking a family road trip.
I'm not saying I wouldn't fly during this time. And there may come a time soon that I end up doing so. But for now, we feel more comfortable with a road trip because the only enclosed space that we are in is our own vehicle. It also helps that I love road trips! I've been taking long road trips since I was a kid, so I don't mind them at all. There are some road trip essentials that I've learned along the way, These include plenty of snacks, only water for kids, limited amounts of screen time, and auto bingo! Check out my Amazon affiliate link to get your own Auto Bingo cards:
I feel like, during this time, road trips are an easy way to avoid large crowds of people in small spaces. So we packed up our car, and drove from Florida to Yellowstone National Park! Since we drove, we also had the opportunity to discover a lot more places in between.
Be sure to check out my post on how to have a successful road trip with kids!
2. Plan your route to avoid hotspots.
Usually, for our summer trips, we plan to have a mix of cities and wilderness. For example, last summer, we spent a lot of time in Redwoods National Park and then also spent several days in San Francisco. As a family of seven, some of us like to be in remote settings, and some of us like to be in metropolitan areas. However, this summer, it seems best to avoid more crowded areas. So we are avoiding New York City, New Orleans, and most other major cities. Also, we are keeping an eye on maps showing COVID-19 hotspots, and plan to avoid those as much as possible. It's a great time to be out in nature!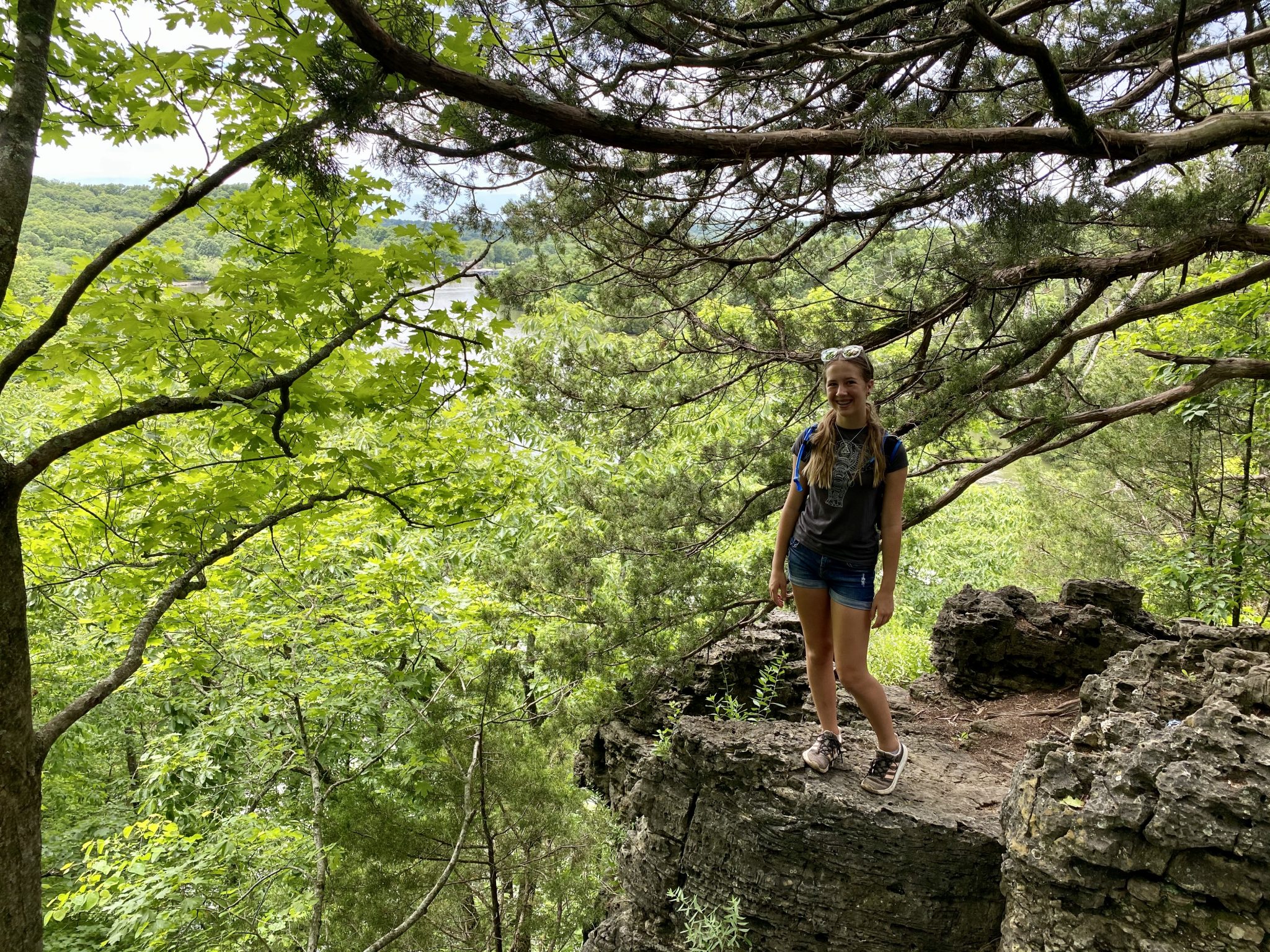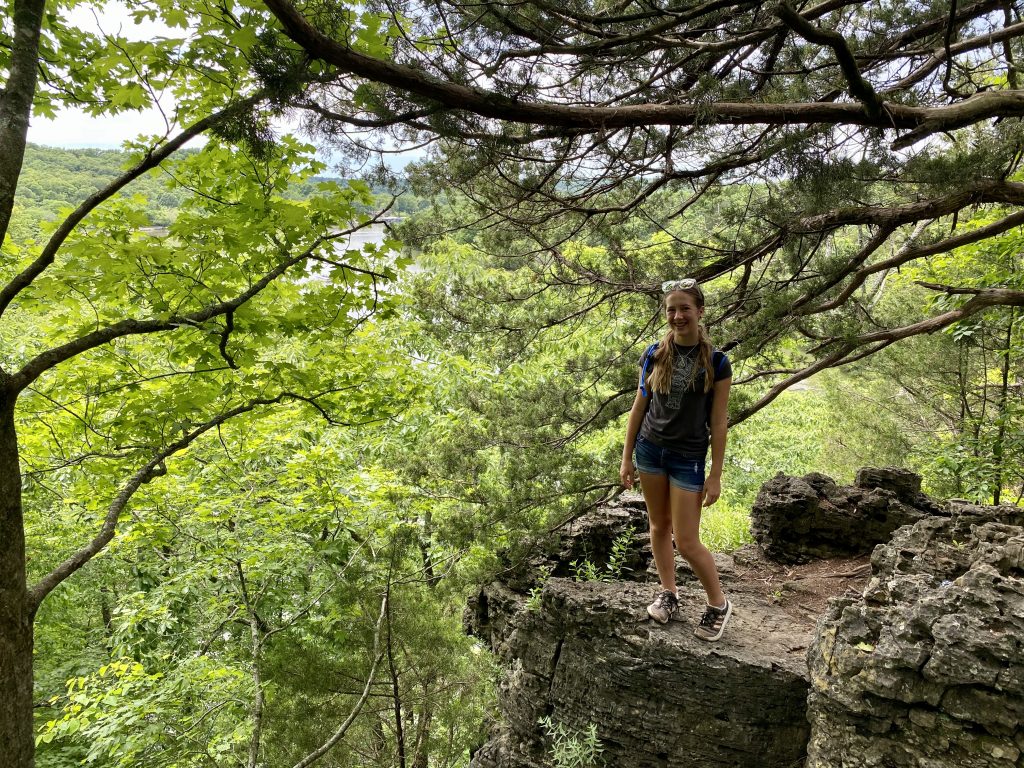 As a family, we have a goal of visiting all 62 National Parks. At most National Parks, the Visitor's Centers are still closed. However, hiking and being in nature are mostly open! For example, we hiked at Hot Springs National Park in Hot Springs, Arkansas and never went inside a building. But we were still able to get our National Parks stamps for our National Parks Passport books, and also talk with a Park Ranger. Although visiting National Parks will be a different experience without the visitor's centers, we are thankful that we can still explore these beautiful parks of America.
3. How to travel safely with kids during a pandemic? Wash your hands.
It sounds simple, but it's never been more important. To be honest, before this pandemic, some of us weren't the best, most thorough, or most frequent hand washers. But since COVID-19, we make sure to wash our hands often, and for at least 20-30 seconds. During our long days of driving, the only places we go inside are at gas stations to use the restroom. We wash our hands thoroughly, and use hand sanitizer once we are all back in the car. In this way, we feel pretty certain that we are keeping our own vehicle mostly free of germs.
We also have face masks with us in case we need them. So far, we haven't been anywhere that required them or that was populated enough to need them. We've only been hiking in the wilderness and camping since we left home. However, we will certainly be using them if we are in populated places or where they are required, such as when we visited Disney Springs.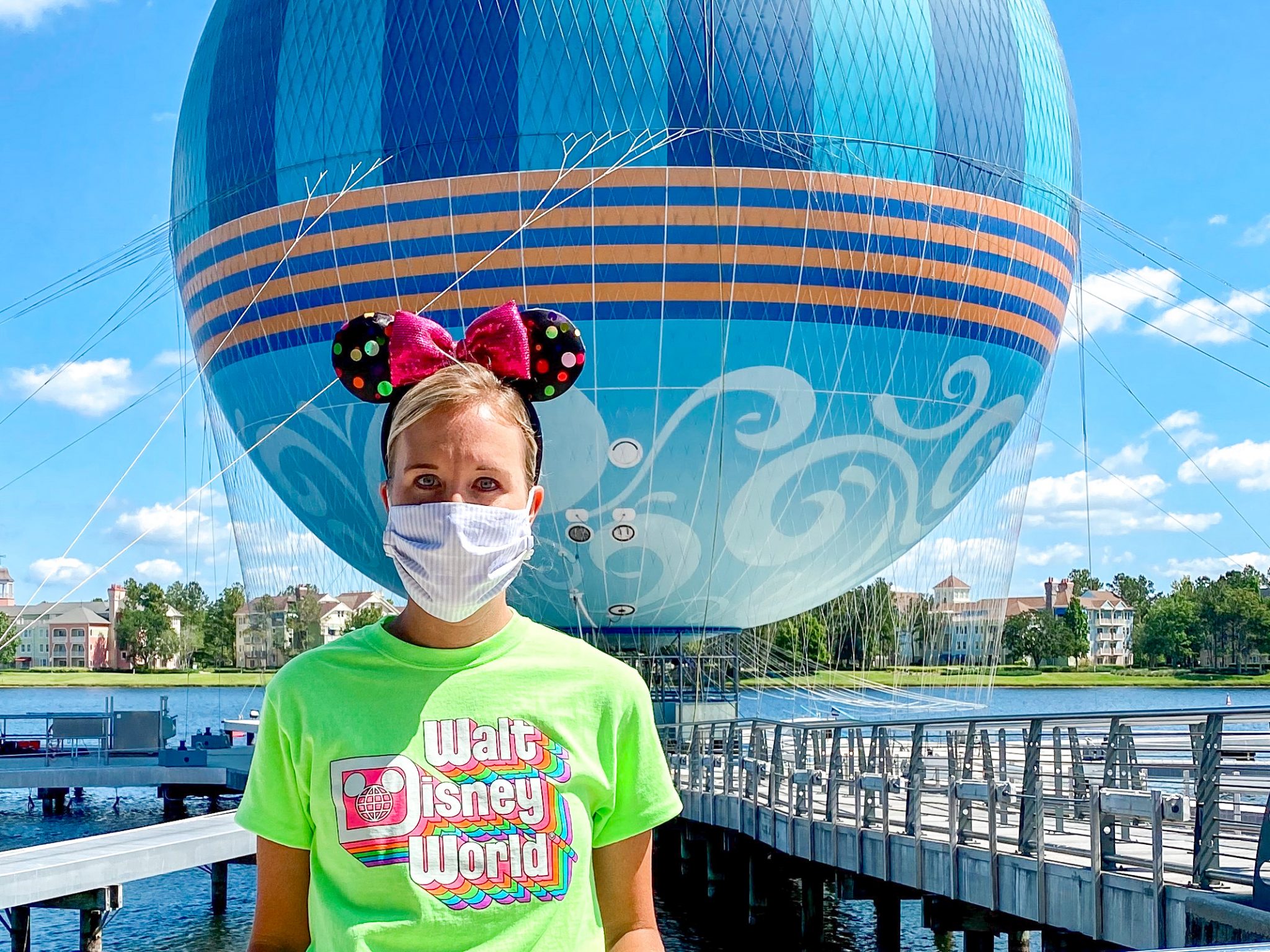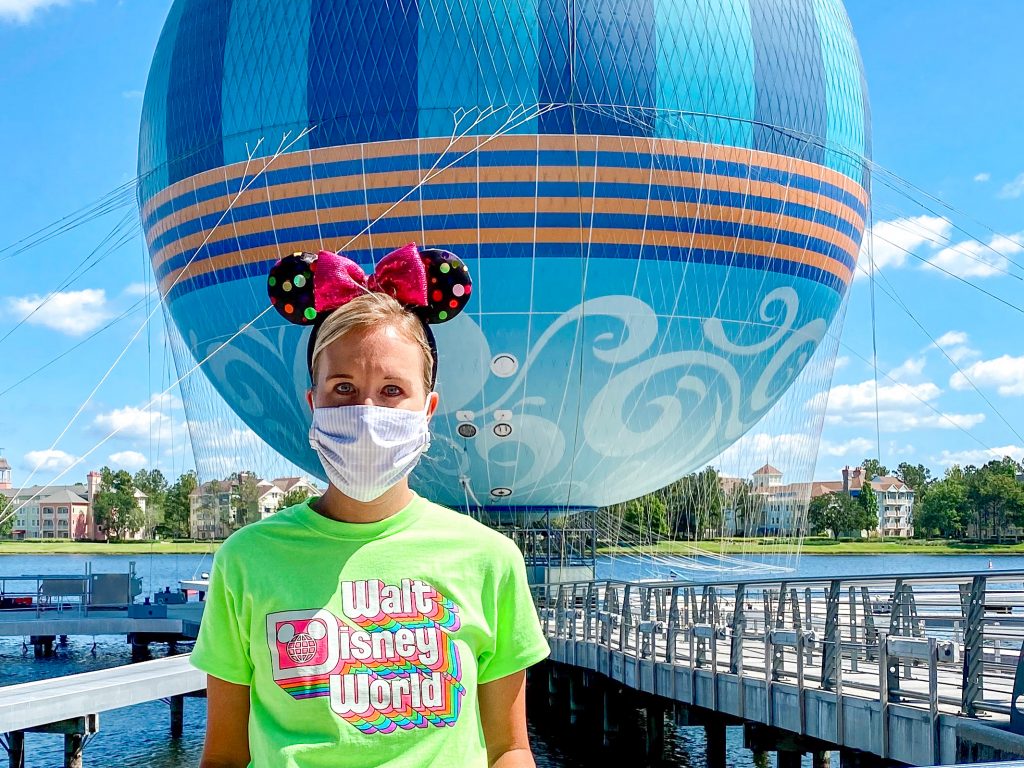 4. Consider home rentals versus hotels.
For our large family, renting private homes has always been a no-brainer when comparing to hotels. There are certainly times when we stay in hotels, and have had wonderful experiences in some. But with a large family, it can be difficult to find rooms big enough. So we usually have to stay in two separate rooms. That cost adds up! Instead, we usually rent private homes. This is a tip for how to safely travel with kids during a pandemic because you avoid a lot of common areas like lobbies, elevators, and pools. It's not guaranteed to be cleaner or more germ-free, but there are usually less opportunities for being around groups of people.
We've been staying in rental homes for years! Be sure to start searching and find a location near or far to your home. To have an adventure, you don't even have to go far from your house. I bet there are some amazing things to see close to wherever you live.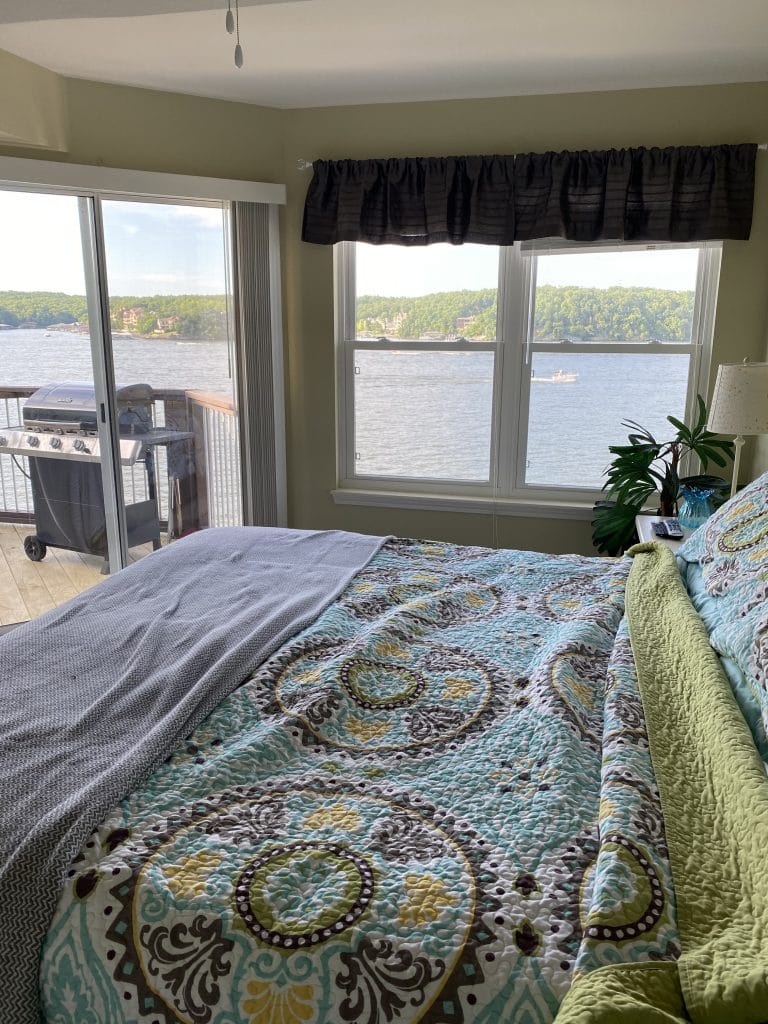 5. Don't live in fear.
Whatever you decided to do this summer, or in the near future, I trust you are making the best decision for your family. Whether you decide to fly, drive, or stay close to home, there's no need to live in fear. We all need to take the best precautions that we can, and that's all we can do. Although we've chosen to drive across the country, that might not work for your family. If it doesn't, there are plenty of activities you can plan right at home. If you decide to stay home this summer, be sure to check out my guide:
30 Days of Fun Activities at Home for the Whole Family
It's an unprecedented time in our nation, and the world. There are so many different aspects of life that are affected by this pandemic. I hope that learning how to travel safely with kids during a pandemic can help you plan some adventures. But if you aren't ready to venture outside your community yet, that's ok too! We all owe each other grace, patience, and kindness. And together, we will all find joy wherever we are in the world.
You May Also Like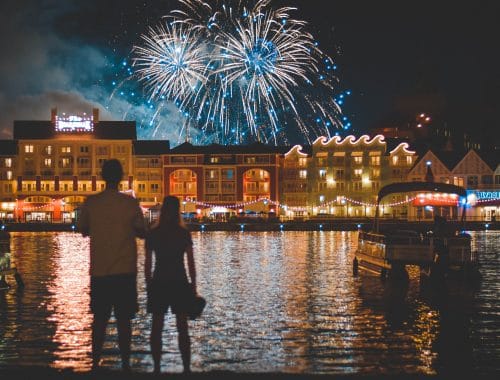 January 7, 2020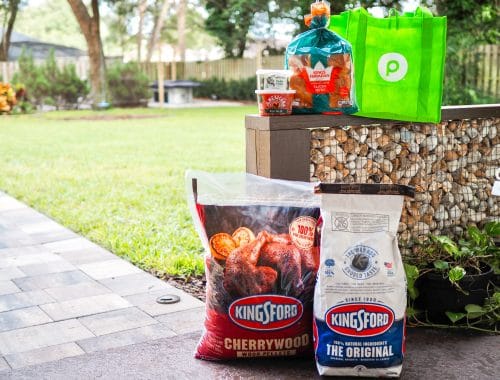 September 25, 2021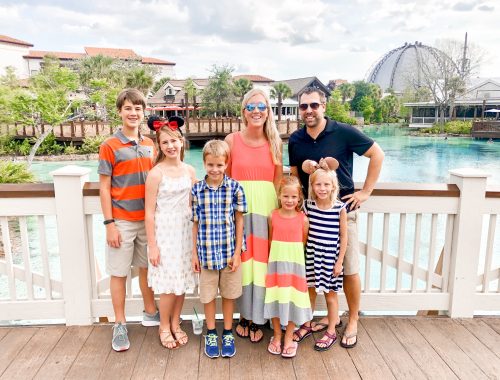 September 17, 2019