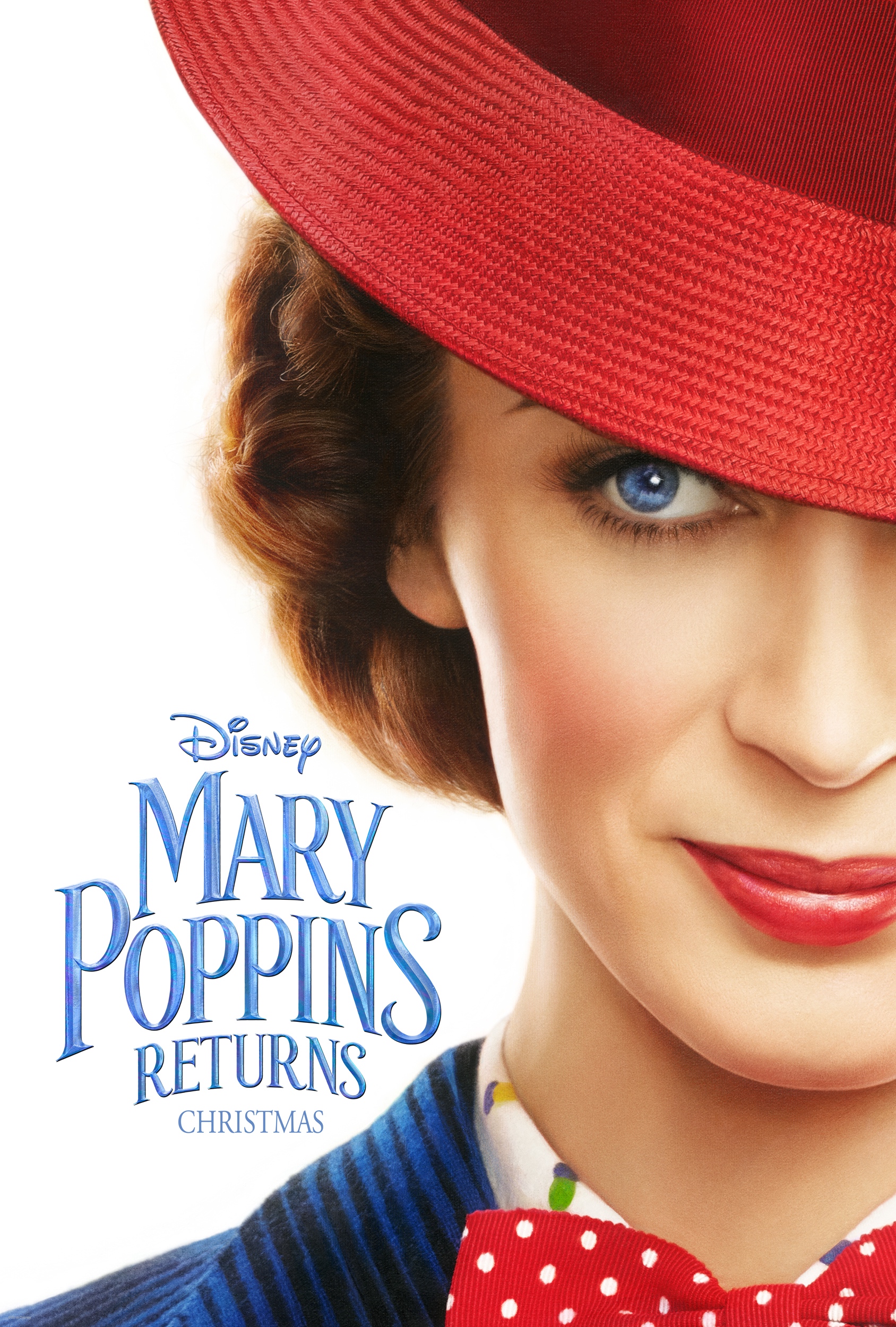 "Mary Poppins Returns" with Supercalifragilistic Fun
December 20, 2018
Sharing is caring!
Watching movies is an essential part of the holiday season for my family. There are so many movies that are part of our traditions, and going to the theater to see new releases is something we always try to make time for while visiting family. "Mary Poppins Returns" is the perfect addition to our holiday break and I'm sure will become a beloved part of our family movie library!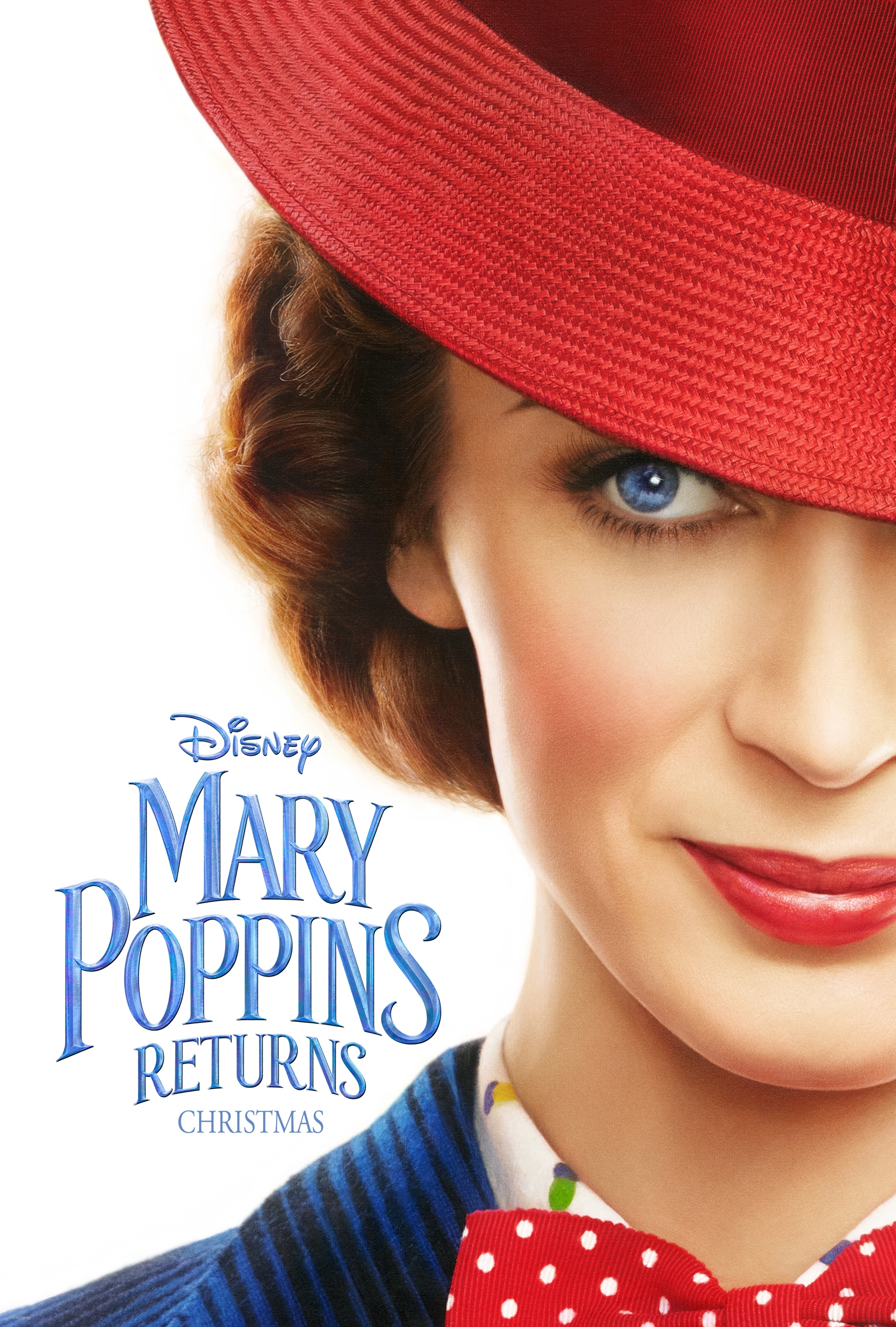 This production was quite a creative feat and there were so many ways that they paid homage to the original masterpiece! Here are some production facts that make the "Mary Poppins Returns" final product even more impressive:
Reproductions of several toys from the nursery in the Banks' home in the first film are visible in the Banks' attic in "Mary Poppins Returns," including a St. Paul's snow globe, a jack-in-the-box and wooden blocks that spell out Mary Poppins.
100 BMX bicycles were purchased by the production for use during principal photography. Each bike was re-painted and aged as appropriate.
33 period vehicles were used during filming, including buses, taxi cabs and commercial vehicles.
Production designer John Myhre hid six Mickey Mouse "Easter eggs" (outlines of the distinct ears and head of Mickey Mouse) on the abandoned park set.
All the animation in "Mary Poppins Returns" is two dimensional and hand-drawn/hand-painted, just as it was in the first film.
Costume designer Sandy Powell and her department created 448 original costumes for the film, all of which were authentic to 1930s London.
Eight soundstages at Shepperton Studios were used to build and house the astounding practical sets, including those for: Cherry Tree Lane, Topsy's Fix-It Shop, the top of the tower and the clock of Big Ben and the interiors of the Banks' home (the nursery, entry stairway, study, kitchen, living room, bathroom and attic). The Cherry Tree Lane set on H Stage was the largest, taking 18 weeks to complete.
Karen Dotrice, the actress who played Jane Banks in the first film, has a cameo in "Mary Poppins Returns."
Approximately 70 animators (ranging in age from the late '20s to the late '60s) worked on the animated sequences in the film, some even coming out of retirement just to work on the sequel to such a beloved title.
And I don't know about you, but my kids love coloring and activity sheets! My little ones could work on these for hours and hours! If you click on this image below, you can access 13 pages of "Mary Poppins Returns" coloring and activity sheets! That's one Christmas present you don't even have to buy!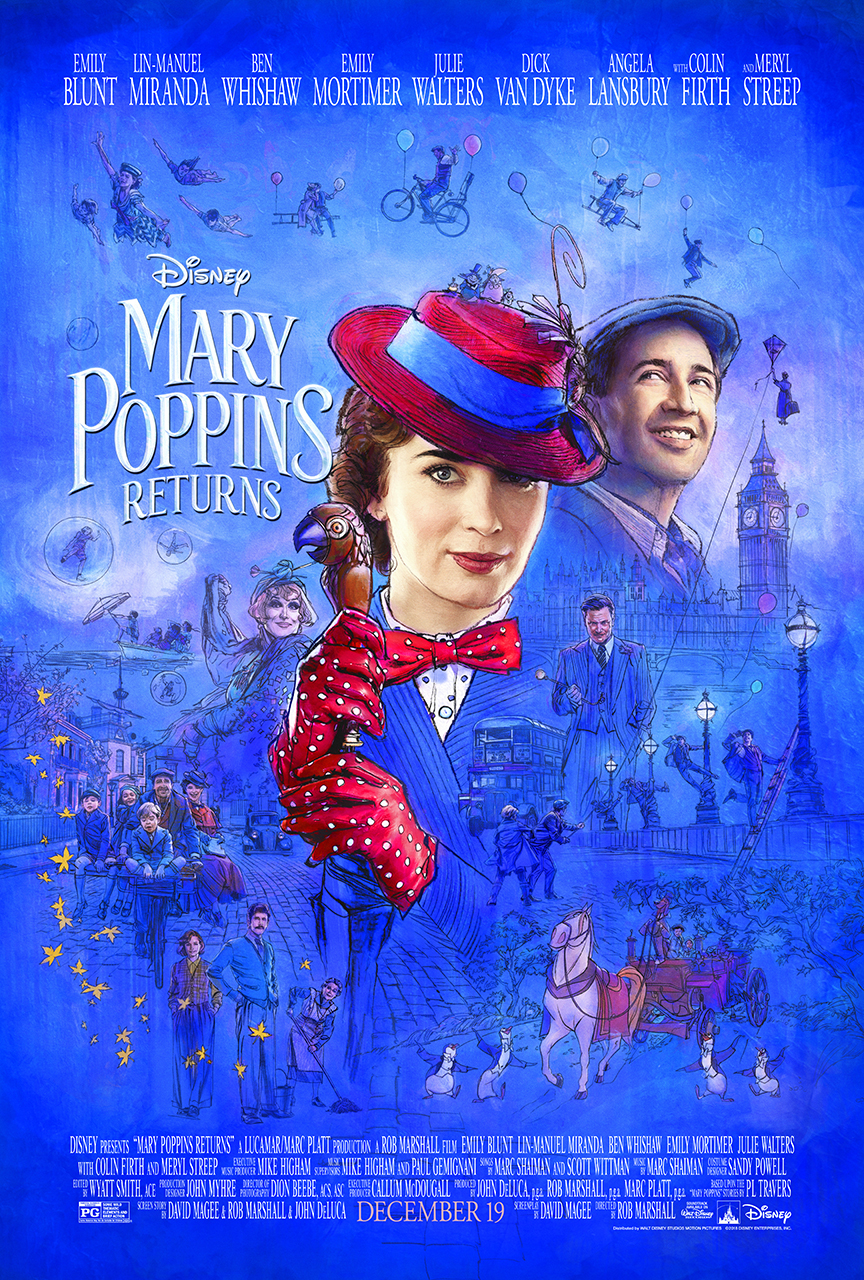 Be sure to download and print out these "Mary Poppins Returns" coloring and activity sheets to keep your kiddos busy during the school break. Have you seen "Mary Poppins Returns" yet? I love the clips below and can't wait to see the whole beautiful film!
You May Also Like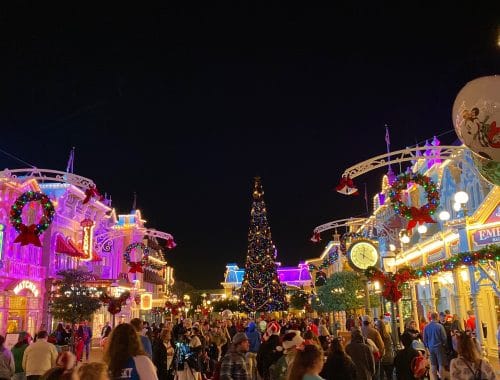 December 10, 2019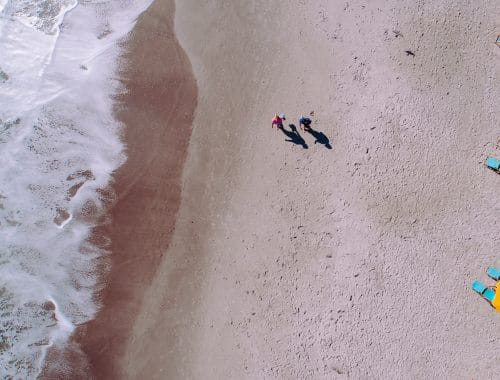 March 8, 2020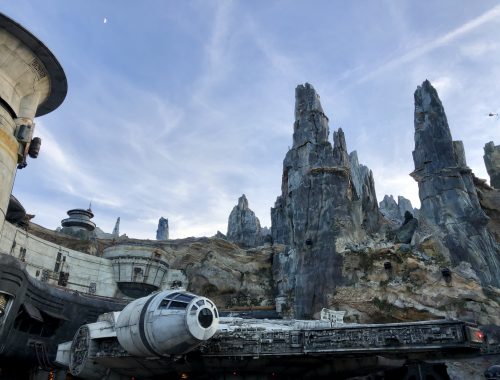 July 21, 2021