What is #DisneySMC? All Your Questions Answered
July 29, 2019
Sharing is caring!
To get right to the point, #DisneySMC is the hashtag for the Disney Social Media Celebration. This year, I was so honored to attend DisneySMC and to have the chance to learn what's new at Walt Disney World! I shared a lot on Instagram and Twitter during the event, but I'm finally sharing my recap of this magical day here on the blog.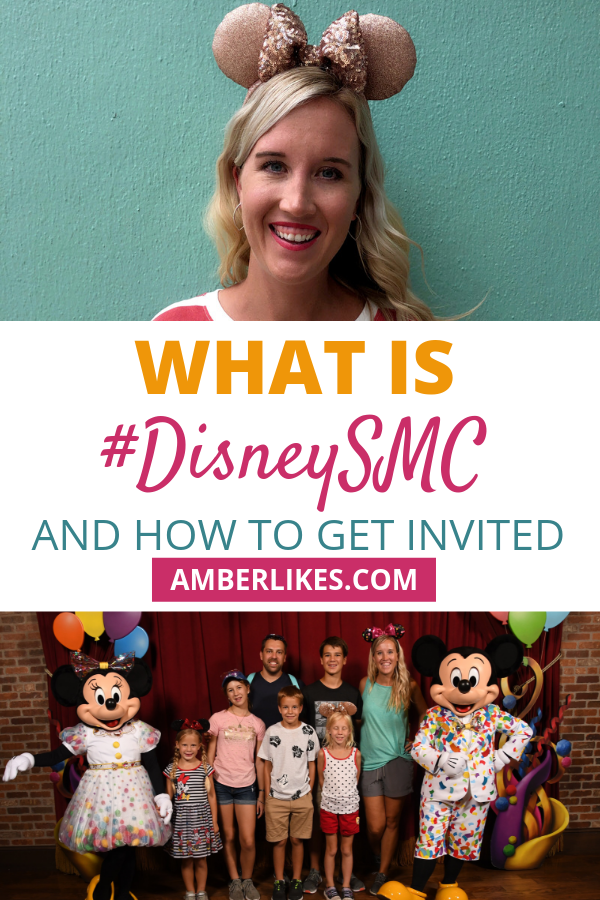 Why do you care about DisneySMC so much?
I started my Instagram account about 2 years ago. My account was 100% Disney focused when I first started. I've always been passionate about Disney, and been an expert for my friends, so this just seemed like the natural topic for my account. When I got into the world of Disney social media, I started to hear a lot about #DisneySMMC or #DisneySMCC or DisneySMC or some kind of scramble of letters and hashtags. It seemed this meant that some social media people were actually working with Disney in a professional capacity. This became my inspiration! While I had no idea what #DisneySMMC really was, I soon found out it stood for the Disney Social Media Moms Celebration (or Disney SMC). I made attending my goal. I worked hard on that account, and it grew quickly.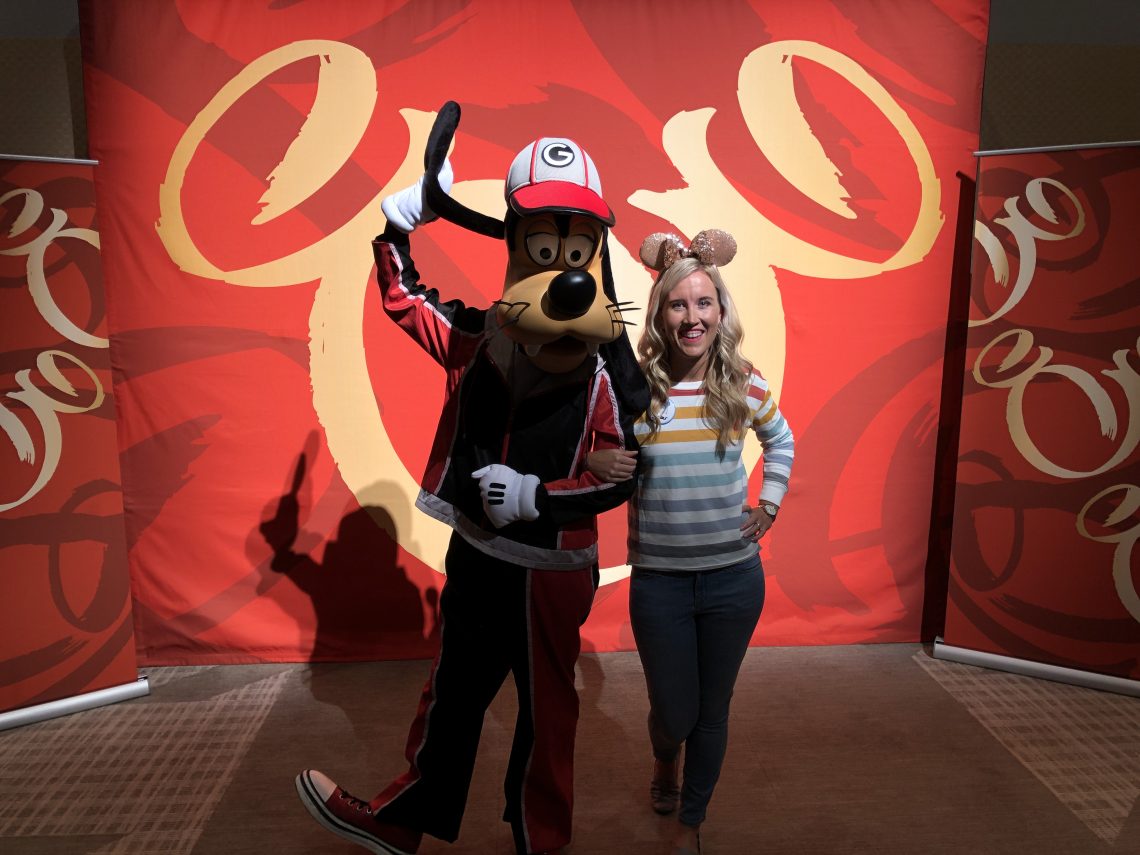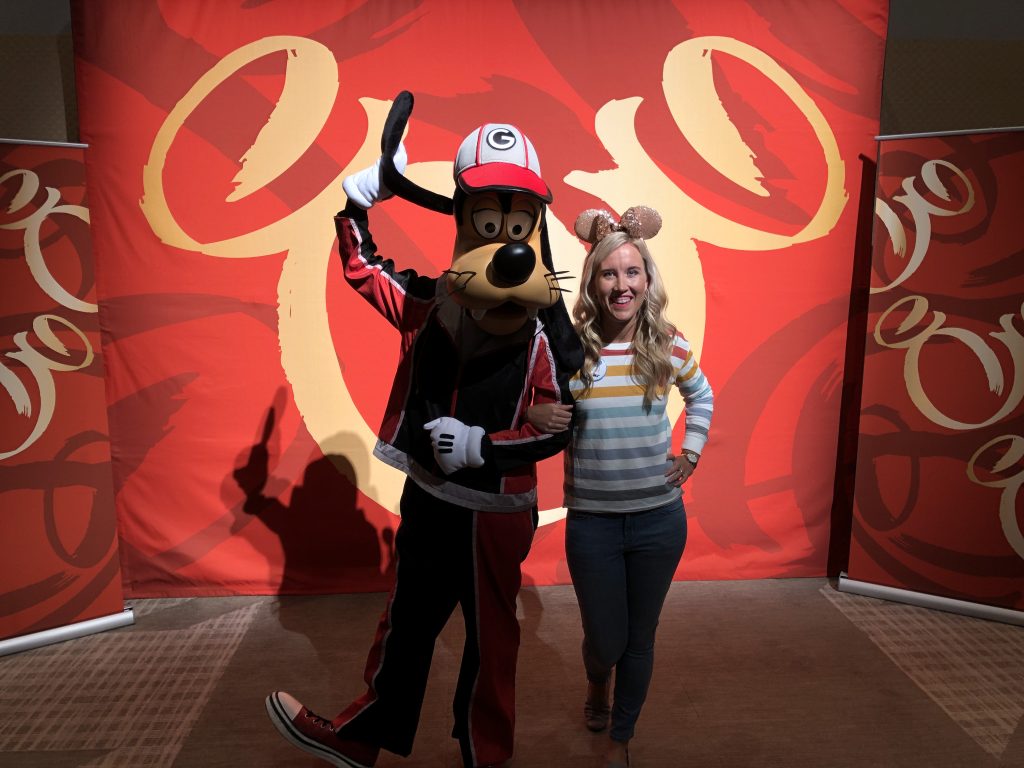 A little while later, I shifted gears and my accounts became more lifestyle focused. I changed the name of both my Instagram and blog, and started to get more sponsored work. In July of last year, I attended my first Disney media event, which was for the newly opened Toy Story Land. I'm not going to lie; I cried when I first got that Disney media invitation in my email. I was so happy to have achieved such a huge goal I set for myself so many months before. It meant so much to me to represent a brand that has been part of my life since birth. And then, a few weeks ago, I got the invitation for the Disney Social Media Celebration, better known as DisneySMC. And I have to be honest, it was just as magical as I dreamed it would be.
How Can I Attend DisneySMC?
When I was far, far from attending any social media event of any kind or size, I wondered this same thing about Disney SMC. So I started asking around! Some never responded to my random Direct Messages. But in my boldness, I met some very kind fellow bloggers, who were much bigger than me, who gave me some great advice. And they've become real life friends to this day. For the most part, it's a beautiful community of Disney fans.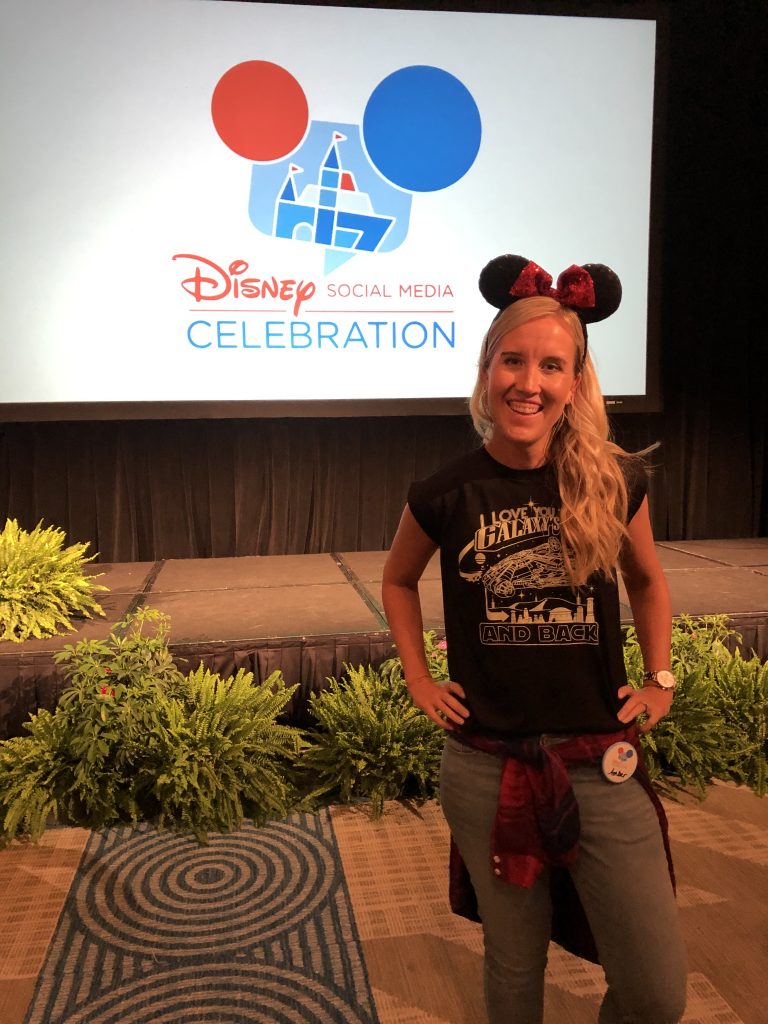 So how do you get that magical email for #DisneySMC? First, it's invite only. There's no application. So what's my best advice?
Be authentic. Be kind. Be passionate.
You do you you on social media. There are lots of different types of bloggers and instagrammers. You can't do it all. You can't do what you aren't really into. For example, I like food, but I would never call myself a foodie. I post about food more in relation to the experience or the restaurant. I'm not your girl for the best recommendation of where to to get the best avocado toast at Walt Disney World. But I know people who would know that answer in a heartbeat! But what am I passionate about? Large families at Disney. Learning while playing at Disney. Saving money at Disney. Creating Disney memories. It's so incredibly easy for me to write and share about these topics because I'm truly passionate about them. This is you are authentic on social media.
Next, just be kind. If someone asks you a question, respond. If someone says hello in person, be nice. There's really not much to say about this because it's just so basic. We all know that Disney is very focused on their brand image. They know what type of person you are through your social media channels. Be on brand by being authentically kind.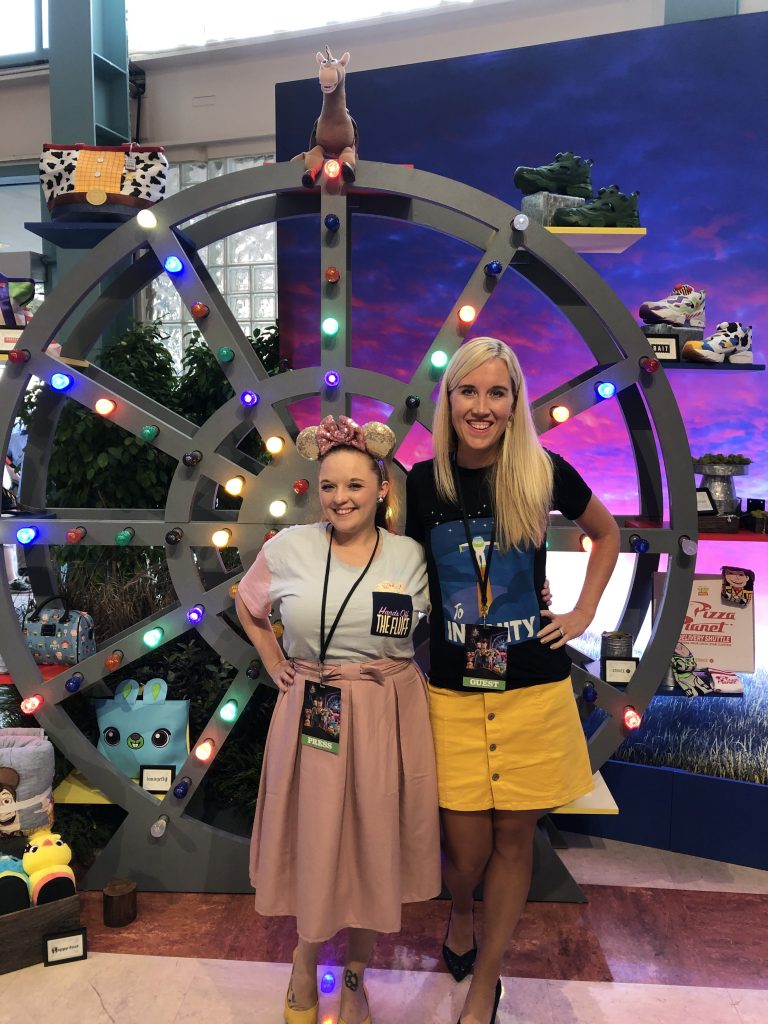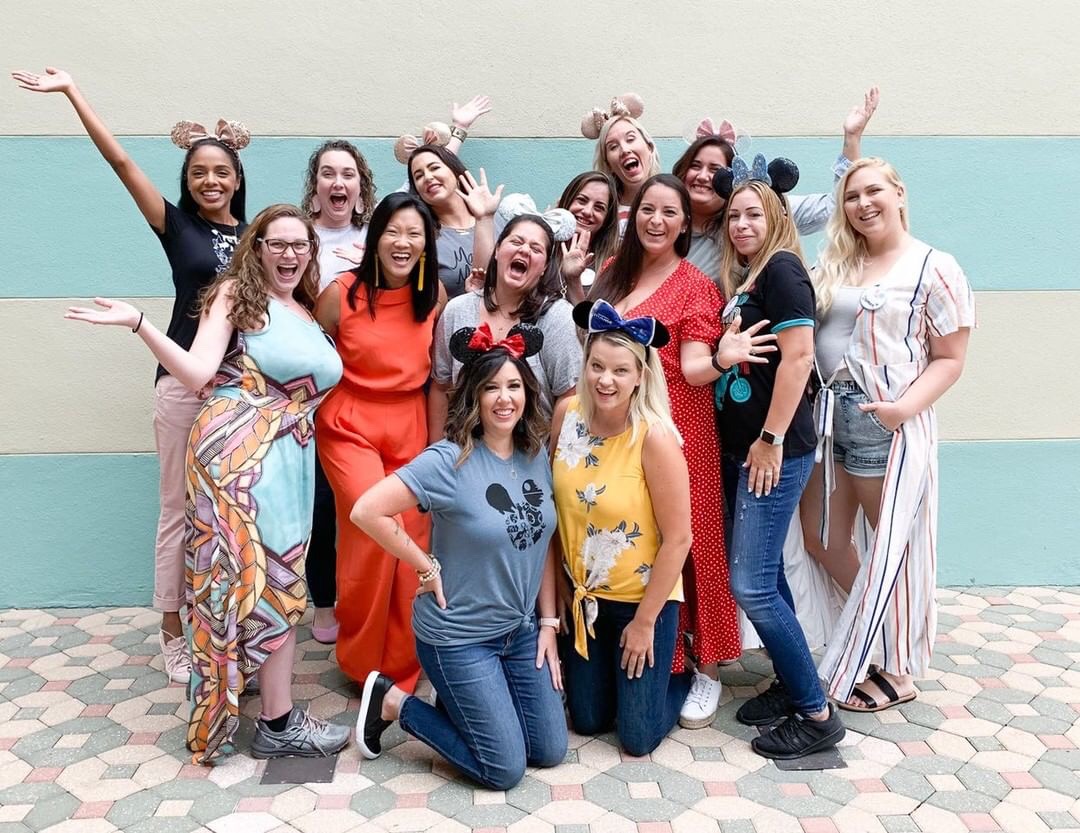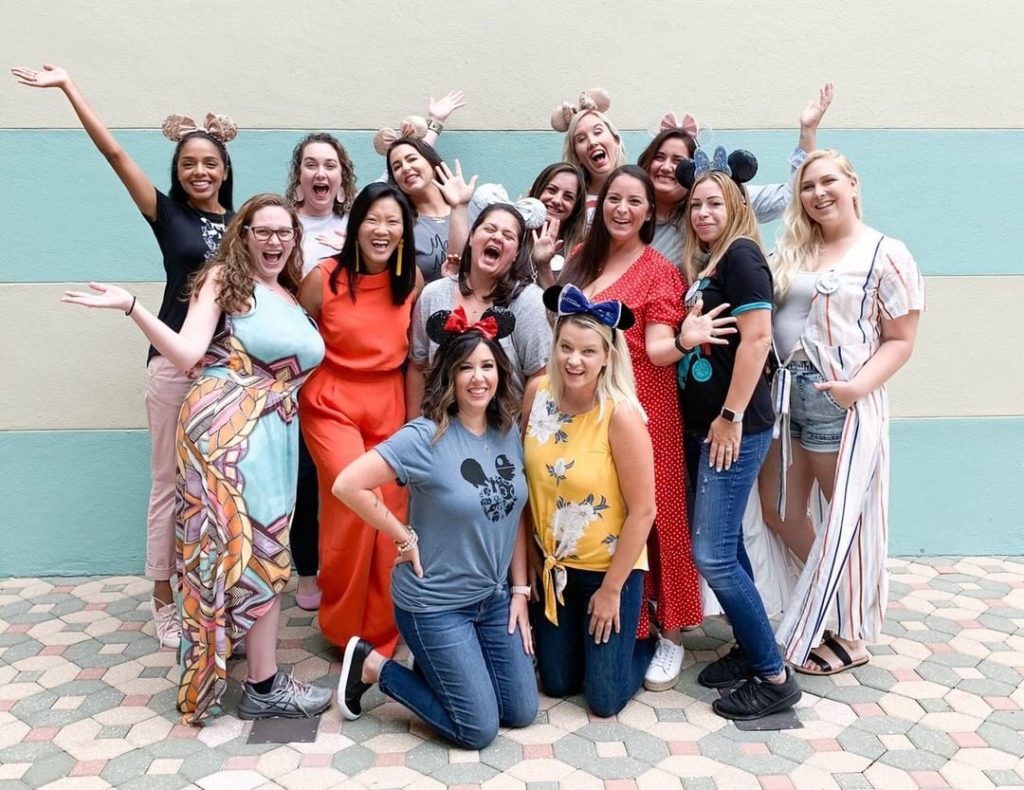 Finally, be passionate. If you are passionate about Disney, it will show. If you love it, post about it. Do your research, and share what's new around the Parks. Everyone has to start somewhere. And what separates a lot of people out is just continuing. Posting every day. Or 5 days a week. Just keep going and keep creating relationships on social media. And your hard work will pay off. And you may find yourself at the next DisneySMC.
What Did We Learn at DisneySMC?
I'm going to be sharing more about things we learned at DisneySMC in the coming weeks. But for now, here is a recap of the highlights of a day of learning and magic! Let's start with the absolute highlight.
Star Wars: Galaxy's Edge
Yes, we went inside Galaxy's Edge before it was open to the public. We were treated to a special Stormtrooper announcement and we all cheered in excitement! In order to go inside, we needed closed toed shoes, socks, and even safety goggles since it was still an active contraction site! It was so exciting! We went inside and a Cast Member told us some details about this 14 acre addition to Disney's Hollywood Studios. Talk about a bucket list moment!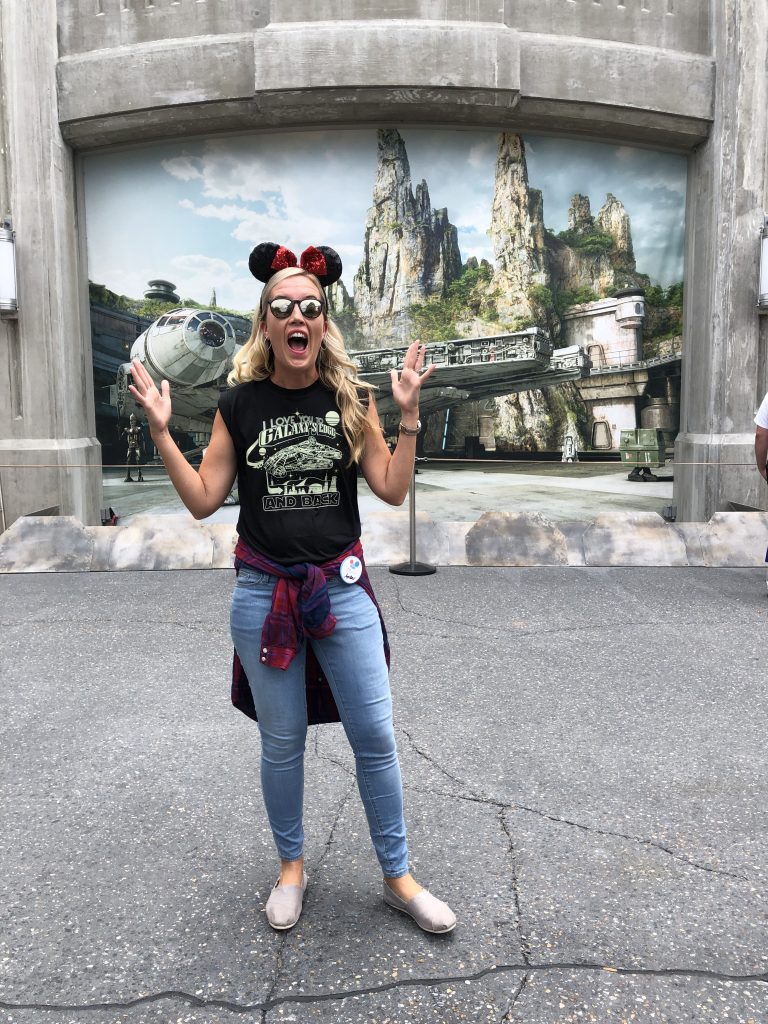 In this highly anticipated addition to Walt Disney World, you'll be able to ride Smuggler's Run and fly the Millennium Falcon! You know we'll be able lined up for as long as it takes to test this out with out family of Star Wars fans! There will also be lots of special food and drink items like Blue Milk and more. Of course, there will also be lots of unique merchandise for every Star Wars fan on your list. While we couldn't take any pictures inside, I can tell you it was just as immersive and beautiful as you would hope it would be. You know where we will be on August 29 for the Grand Opening! This was one of my biggest dreams for DisneySMC and it came true!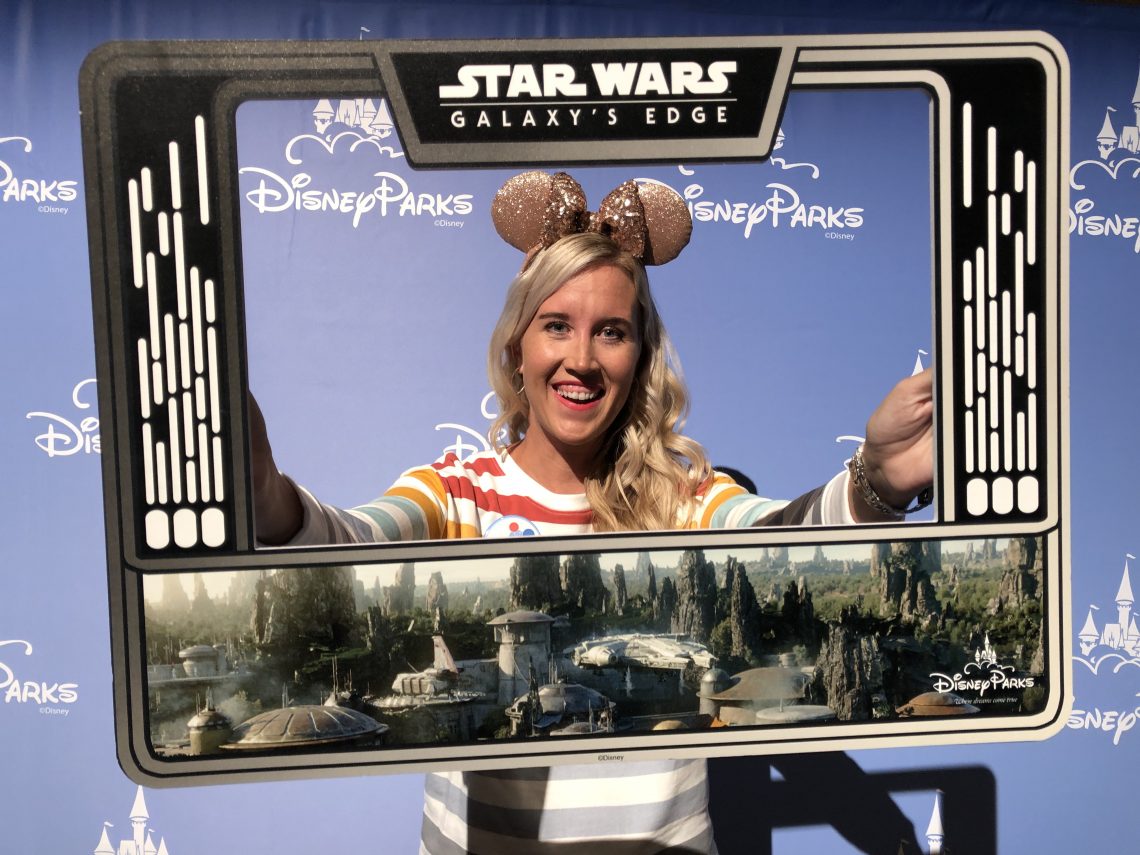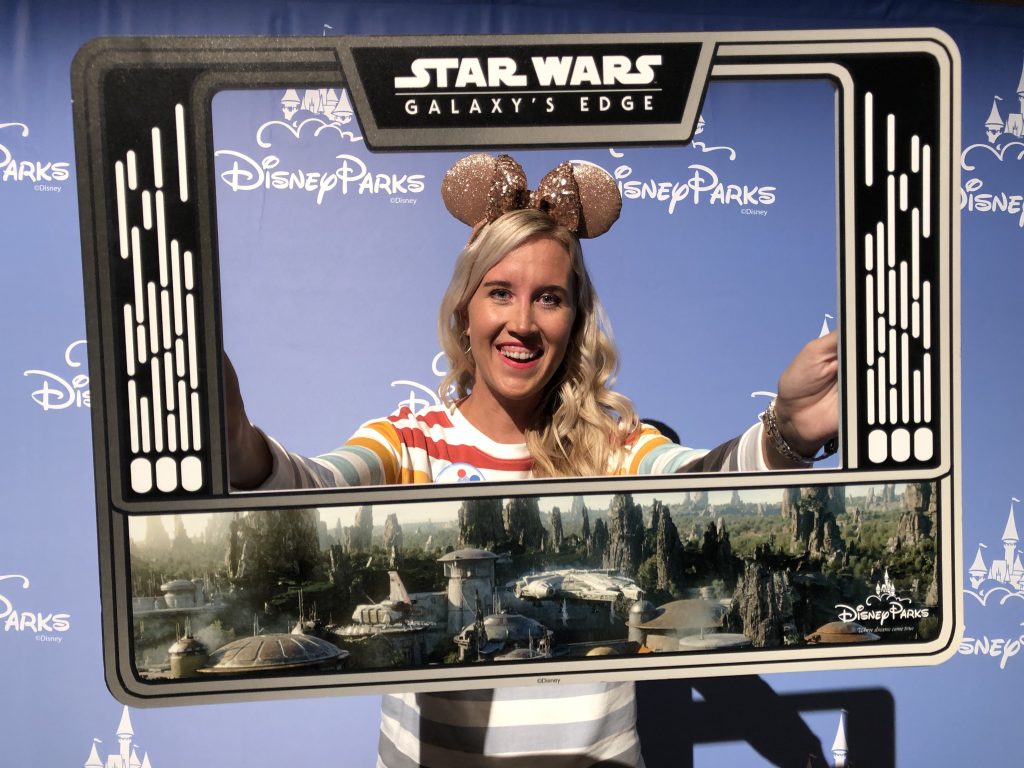 Guest Speakers Informed and Inspired Us
From the Steve Guberman, the head of SEO, to Ashley Eckstein, the creator of Her Universe, and others, we learned, laughed, and were moved to tears. Each speaker who took the stage brought knowledge and inspiration in their own way. It was amazing to hear more Disney leaders about their roles at the company, and what some of the best practices are in their field.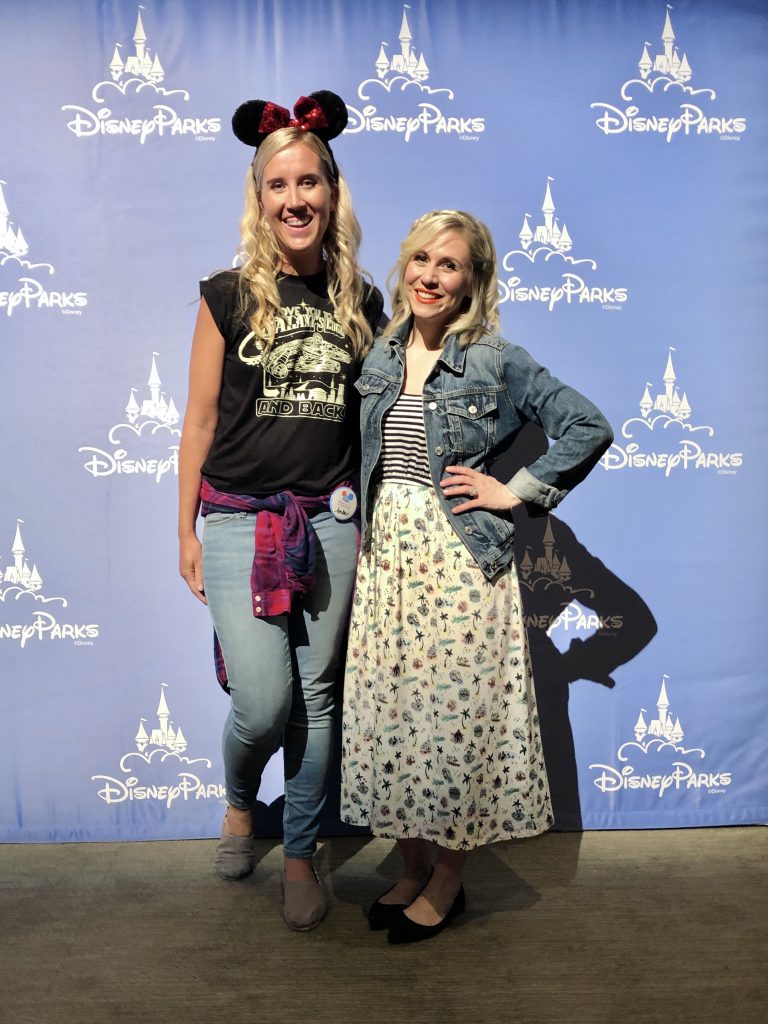 One of the most moving speakers was John Breckow, who is the head of Corporate Citizenship. I will definitely be sharing more about what we learned from him in coming weeks. The relationship between Make-A-Wish and Disney deserves it's own blog post. I will be honored to share about the good this company is doing for the most vulnerable among us. We needed more than a few tissues while listening to John's speech.
Cappy Surette shared about the importance of storytelling. Using Walt's life as an example, he reminded us of the immense importance of telling a good story. This is really the way communication is shared most effectively, and hopefully the things he taught me will be used to make a better experience for you as a reader!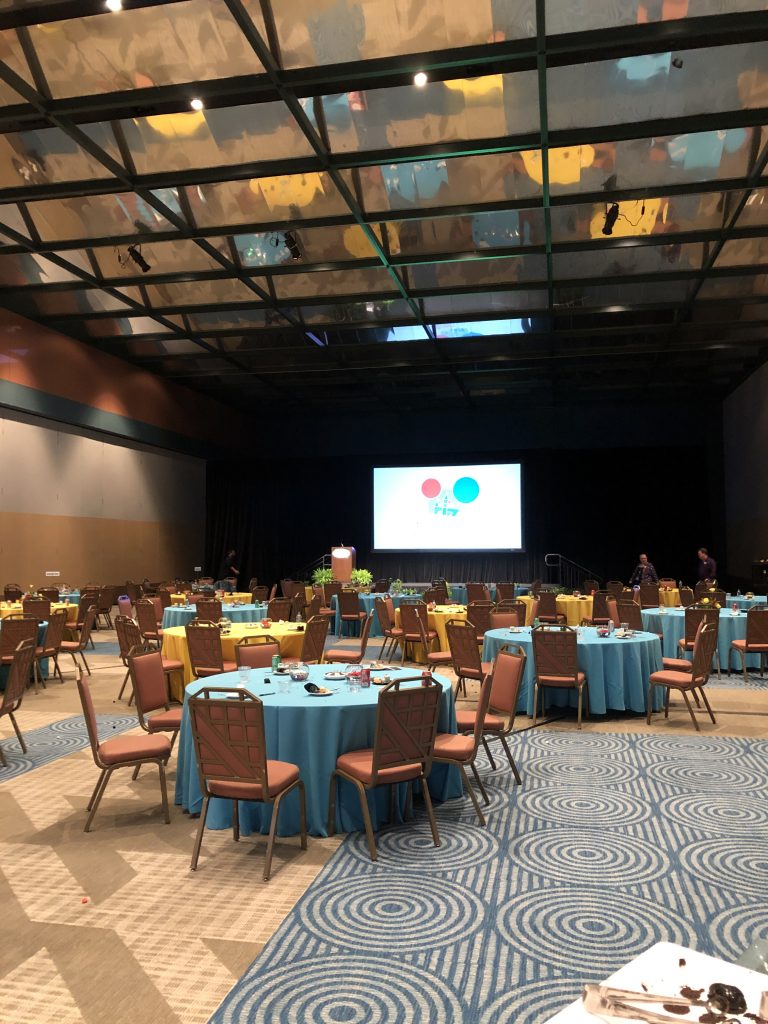 More Disney Magic on the Horizon
There's so many great things coming up at Walt Disney World! The Skyliners are scheduled to open on September 29 of this year. There are gorgeous new RunDisney medals for all of the upcoming races. If you've never tried one of these magical events, maybe now's the time! Disney Springs has Flavors of Florida happening until September 2. They also have the upcoming opening of the NBA Experience, which will be a huge hit with my family! The Epcot Food and Wine Festival will be back and better than ever on August 29. And Epcot will also debut the brand new nighttime spectacular, Epcot Forever. Stay tuned for lots more on all of this and more on both my Instagram and Twitter channels!
Thank you Disney for including me at this year's #DisneySMC and thank you dear readers for following along with my journey! Leave a comment here or reach out to me on Instagram with any questions. I love hearing from you!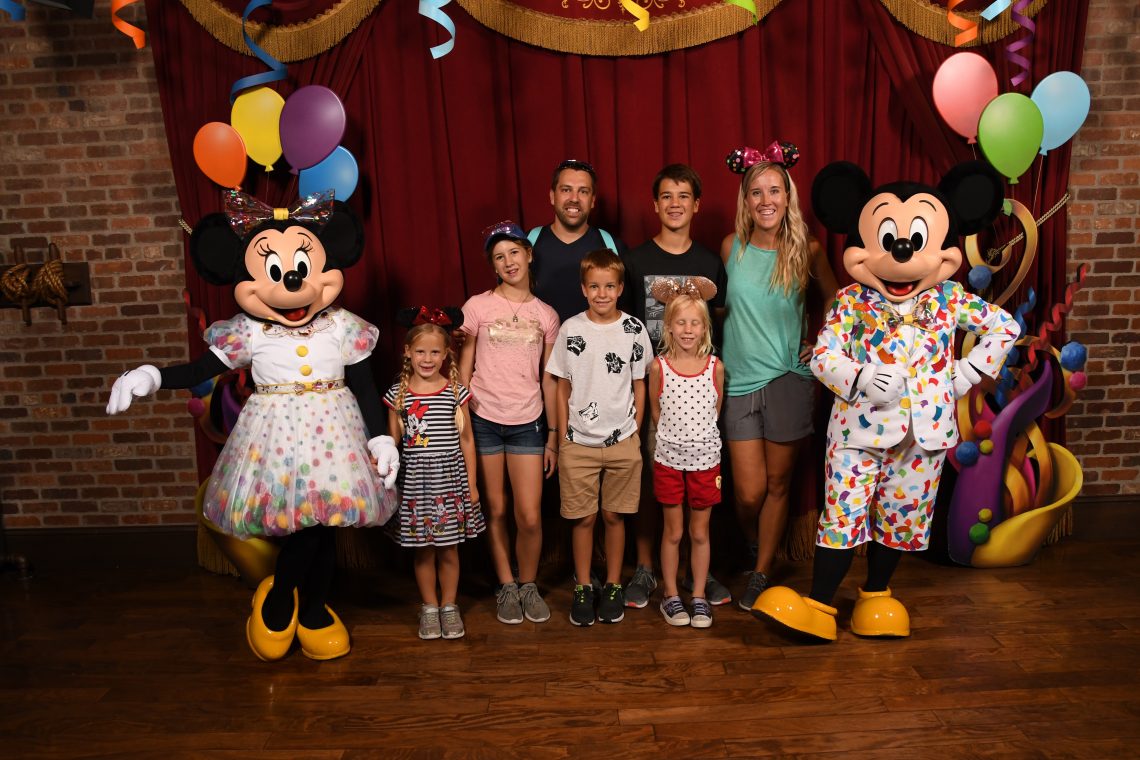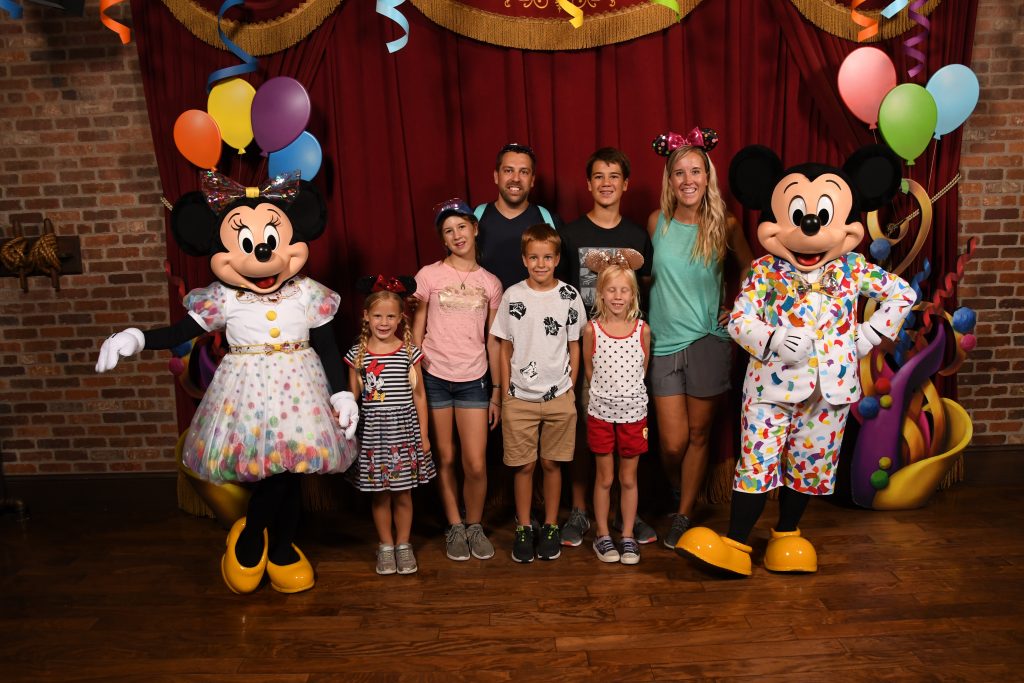 You May Also Like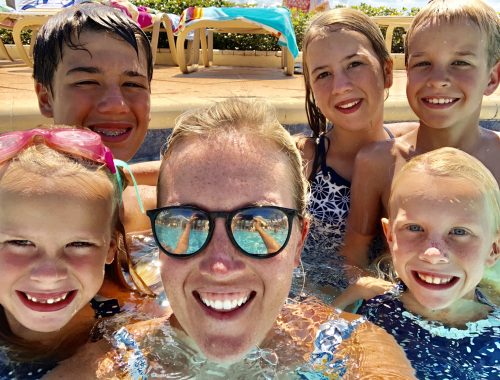 August 16, 2019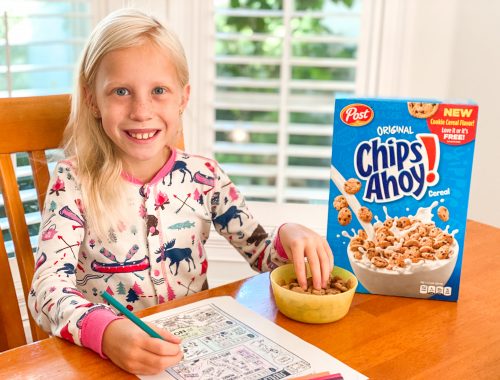 October 2, 2020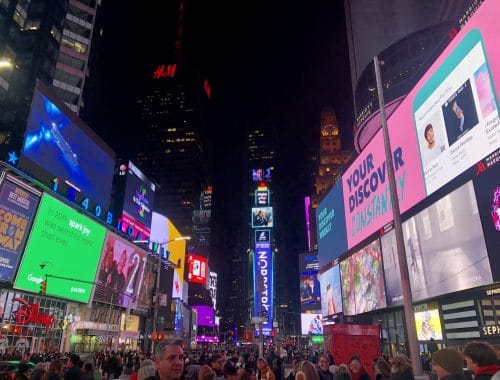 January 2, 2020