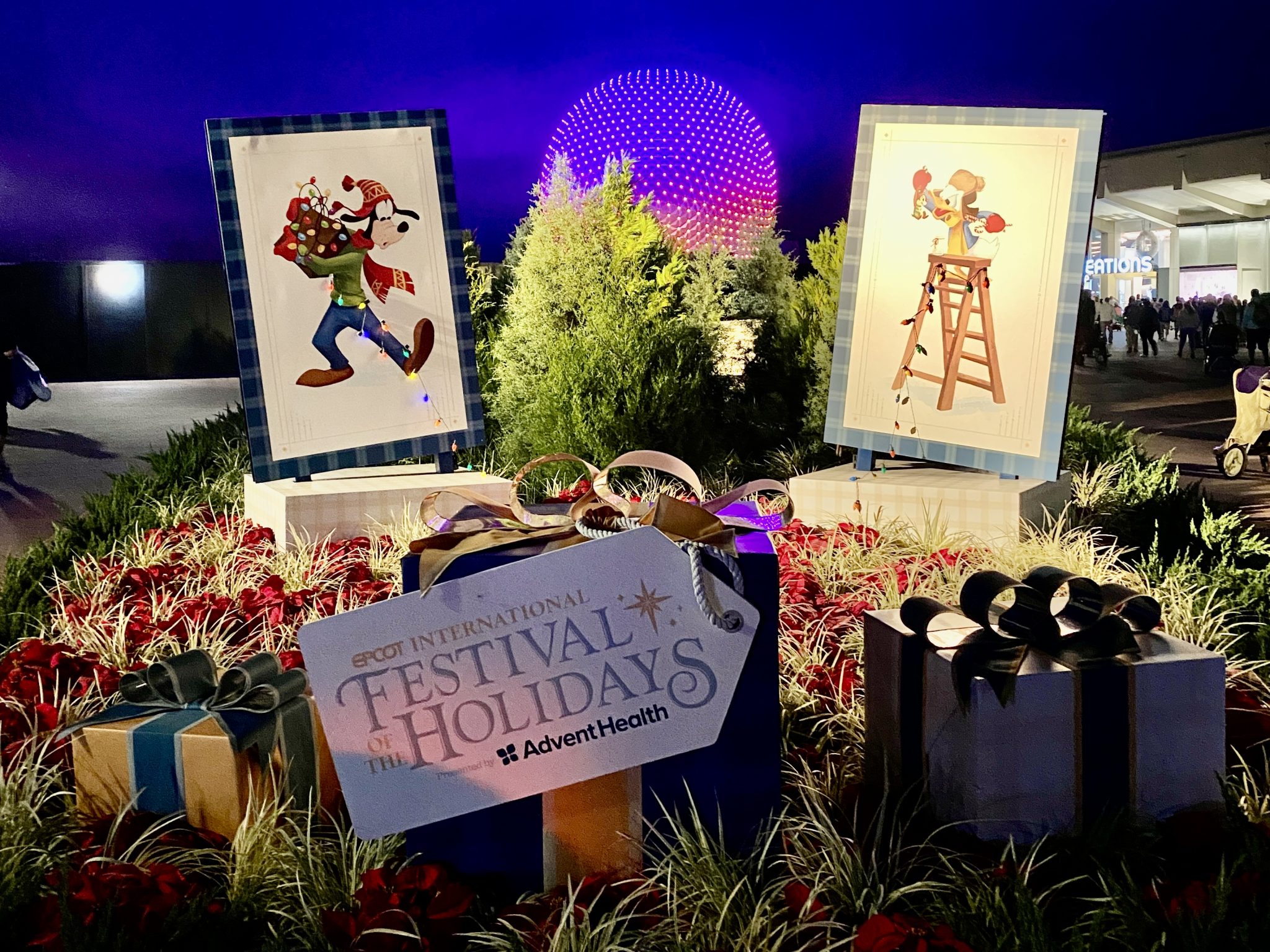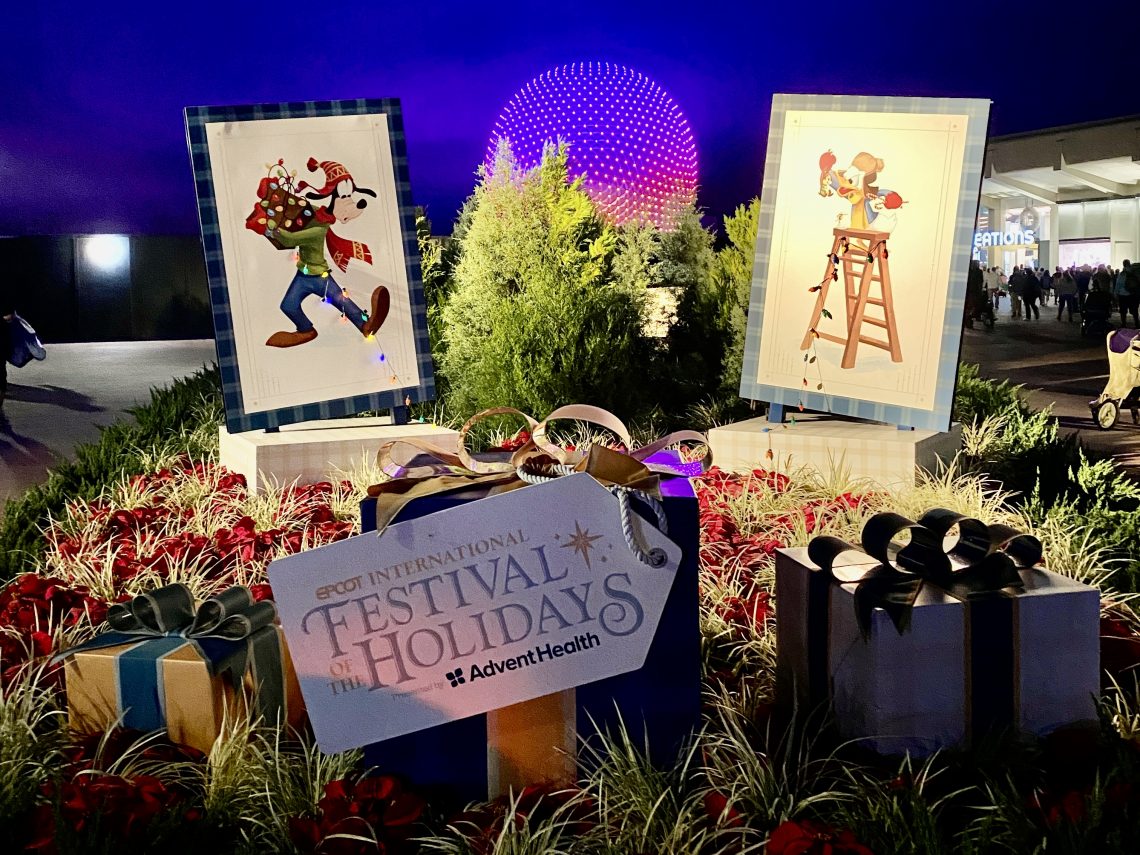 Epcot Festival of the Holidays Guide and Details
December 3, 2021
Sharing is caring!
What is the Epcot Festival of the Holidays? Answers and details!
Christmas at Walt Disney World is full of cheer in each of the four Parks. However, Epcot will always hold a special place in my heart for the heartwarming family shows and cheer that it brings each year. In fact, deeply held traditions and beliefs are celebrated in this Park at the holidays. And new experiences and things to discover are added each year. This year's Epcot Festival of the Holidays takes place November 26 to December 30, 2021.
Disney Parks invited me to check out all that the Epcot International Festival of the Holidays presented by AdventHealth. And I'm happy to share that this year's festival is back and better than ever!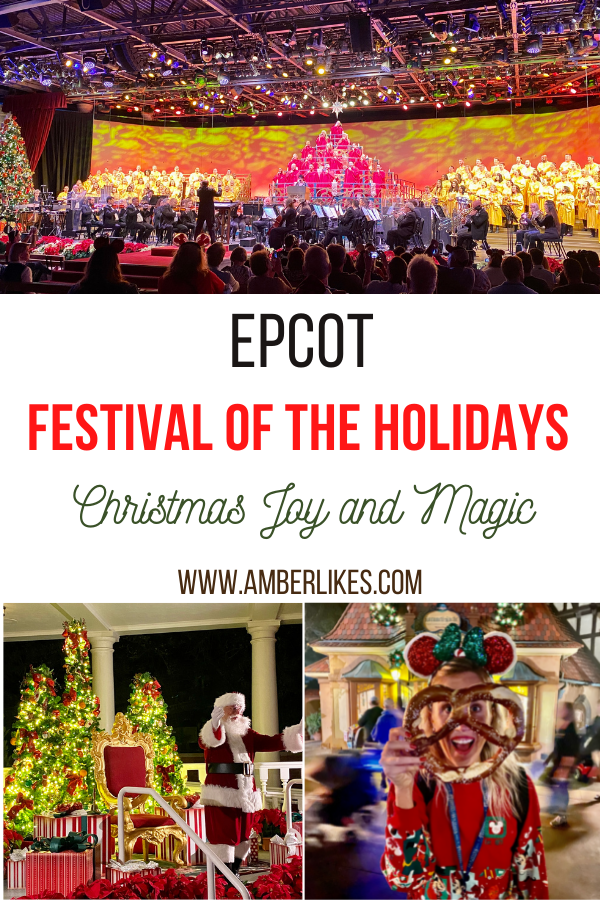 Candlelight Processional Returns
The Candlelight Processional is a beloved Disney tradition that was started many years ago by Walt Disney himself. This retelling of the Christmas story features a celebrity narrator, Voices of Liberty a capella ensemble, a choir of Disney cast members, and a live orchestra. And our family has been enjoying this performance for years. It's very popular and treasured by many Disney fans.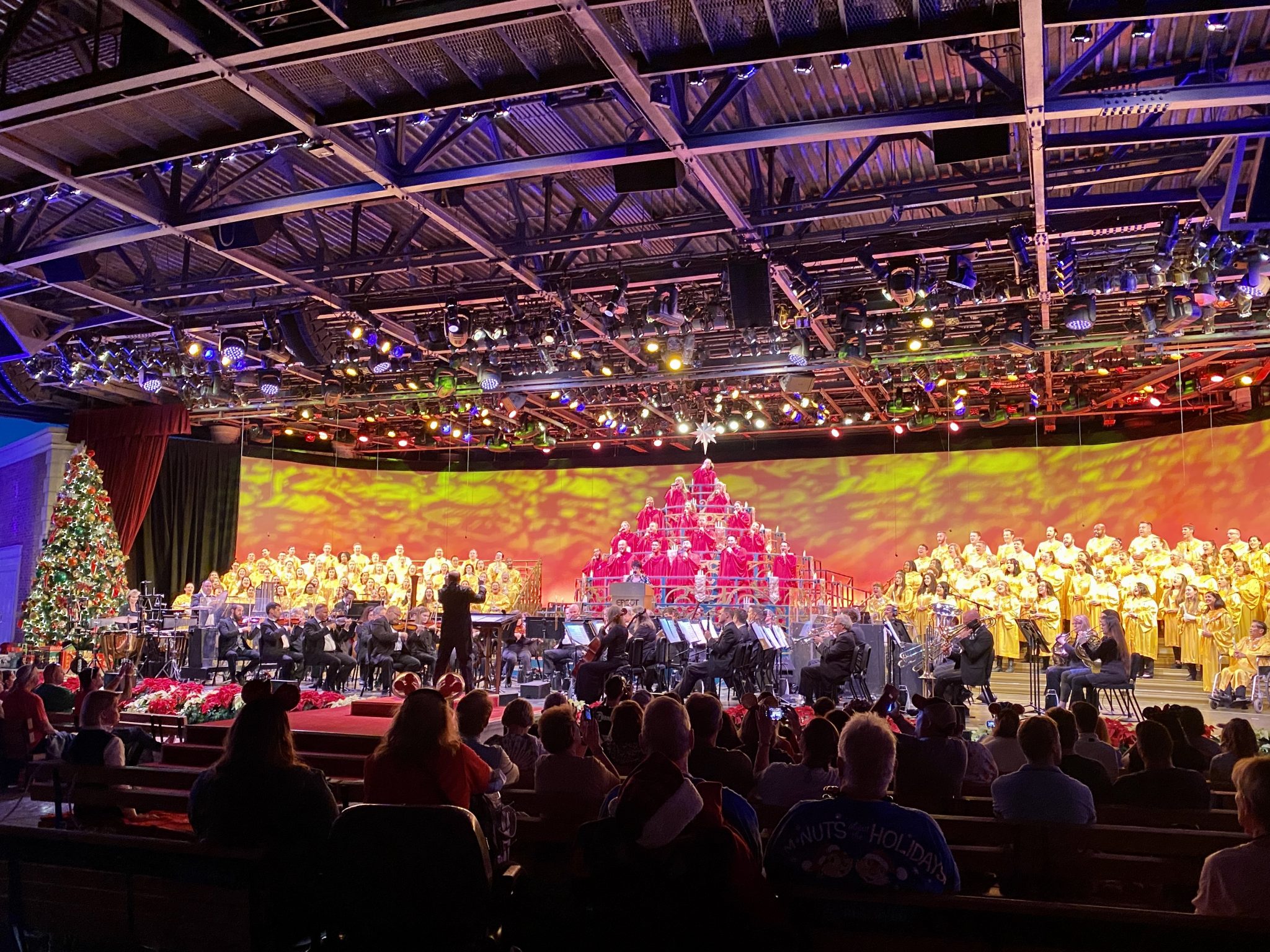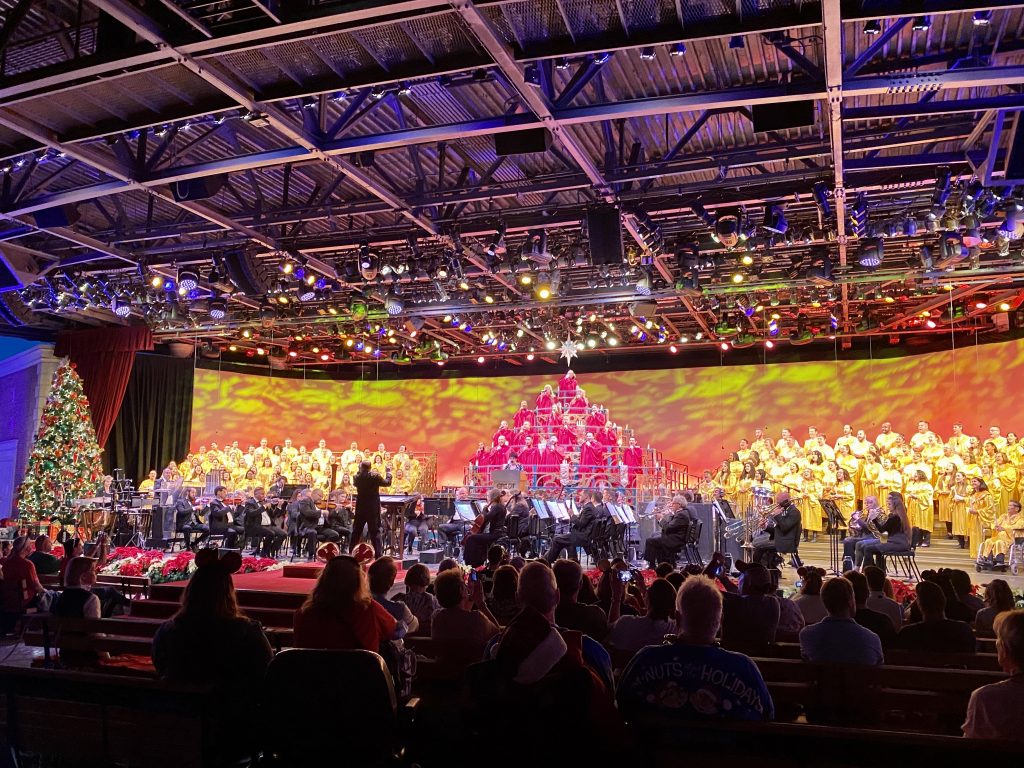 It is shown three times in the evenings and takes place at the America Gardens Theatre in the World Showcase. And a word to the wise- get there early! Or if you can't arrive quite early, plan to stand in the back and take in the wonder in that way. We've done both and it just depends on your schedule as to what works best for your family. And there are also Candlelight Processional Dining Packages available that allow you a reserved seat for the performance. In fact, we have done this several years in the past, and it's a very special holiday experience.
In 2021, the following celebrity lineup will lend their talents to the performance.
Celebrity Narrators:
Auli'i Cravalho
November 26 through November 28
Chita Rivera
November 29 through December 1
Jodi Benson
December 2 through December 4
Alton Fitzgerald White
December 5 through December 7
Bart Millard
December 8 through December 10
Lisa Ling
December 11 through December 13
Andy Garcia
December 14 through December 16
Ana Gasteyer
December 17 through December 19
Courtney B. Vance
December 20 through December 22
Steven Curtis Chapman
December 23 through December 25
Blair Underwood
December 26 through December 28
Pat Sajak
December 29 through December 30
Celebrity narrators, dates and other entertainment are subject to change or cancellation without notice.
We had the pleasure of seeing the Candlelight Processional with Chita Rivera as the narrator. And it was such a special and joyous experience! You really need to experience this moving performance in order to understand the magic it holds. So we keep going back year after year!
More Epcot Festival of the Holidays Shows to Love
There is holiday entertainment literally around every corner at the Epcot Festival of the Holidays. My very favorite show of the year at Walt Disney World happens only at this festival! The JOYFUL! show takes places at the Showcase Plaza Stage and can be seen several times throughout the day. This gospel choir takes the audience to church with some very moving numbers!
Here is a list of performances you can find around Epcot, from DisneyParks.com.
Performances at Epcot Festival of the Holidays
JOYFUL! A Celebration of the Season – Showcase Plaza Stage
Experience the joy of gospel and rhythm and blues as the JOYFUL! ensemble performs holiday music in celebration of Christmas and Kwanzaa.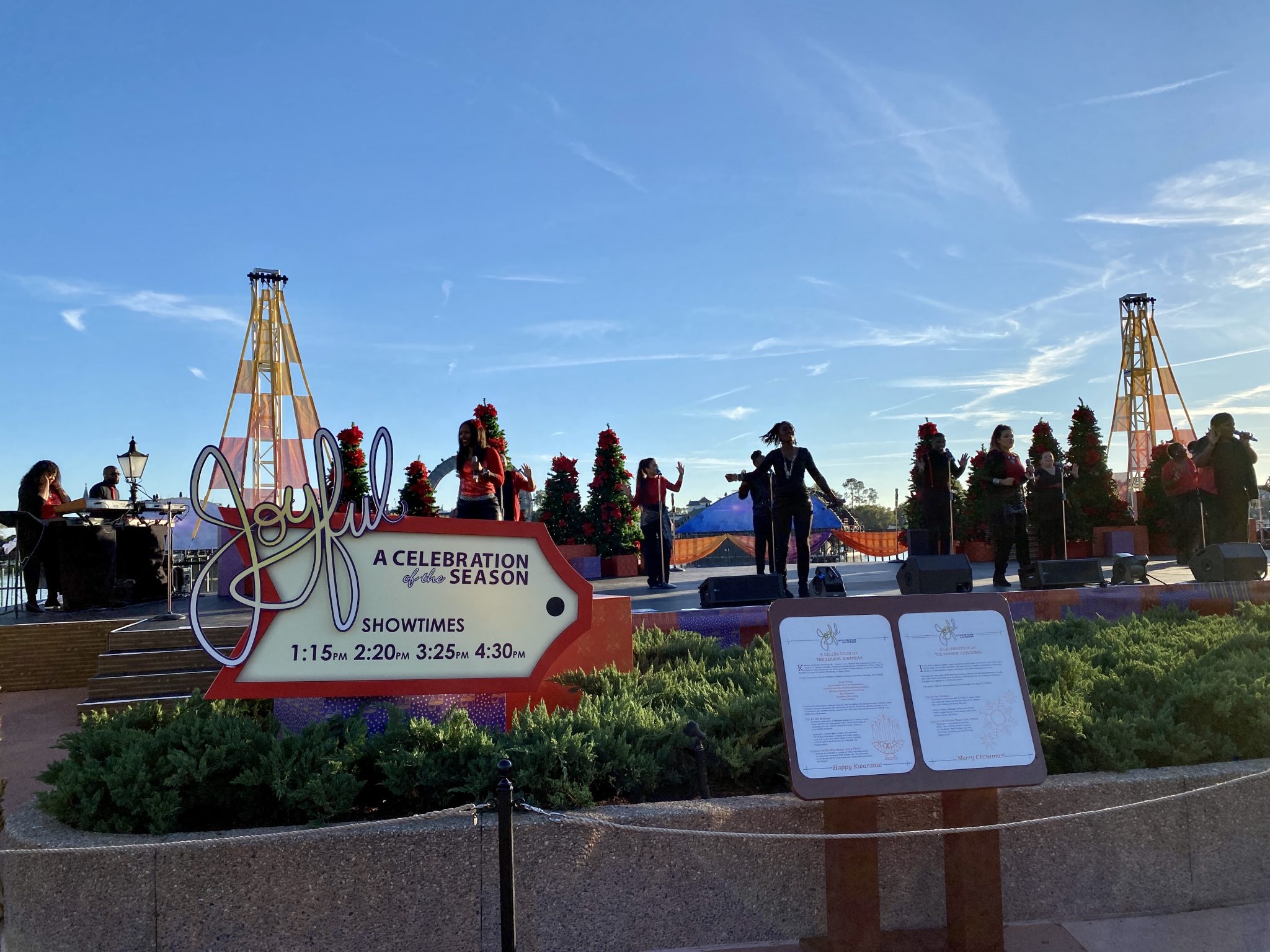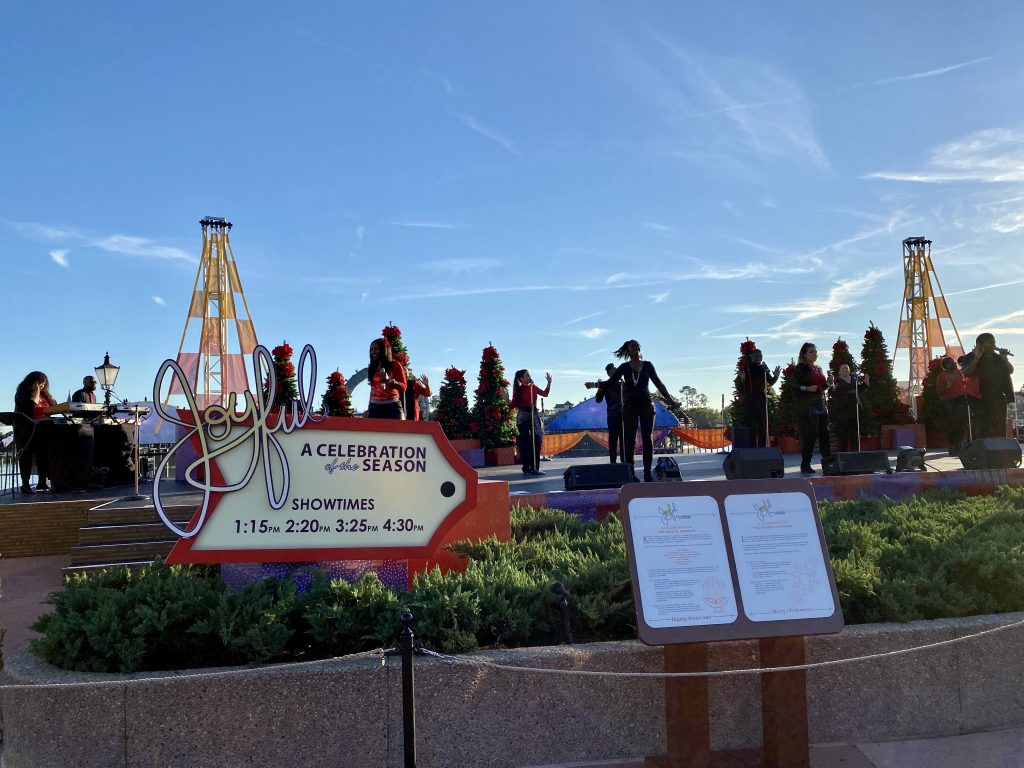 Las Posadas Celebration – Mexico Pavilion
¡Feliz Navidad! So join the fun and pageantry of Las Posadas with dancers, piñatas and the music of Mariachi Cobre.
A Mischievous Barn Santa – Norway Pavilion
Celebrate the season with laughter as a mischievous Barn Santa visits Sigrid, an unsuspecting Christmas storyteller.
Chinese Lion Dance – China Pavilion
Catch a glimpse of this colorful performance that brings good fortune and happiness in the Lunar New Year.
La Befana – Italy Pavilion
Come hear the tale of La Befana, the kind-hearted witch who visits sleeping young children on the Eve of the Epiphany.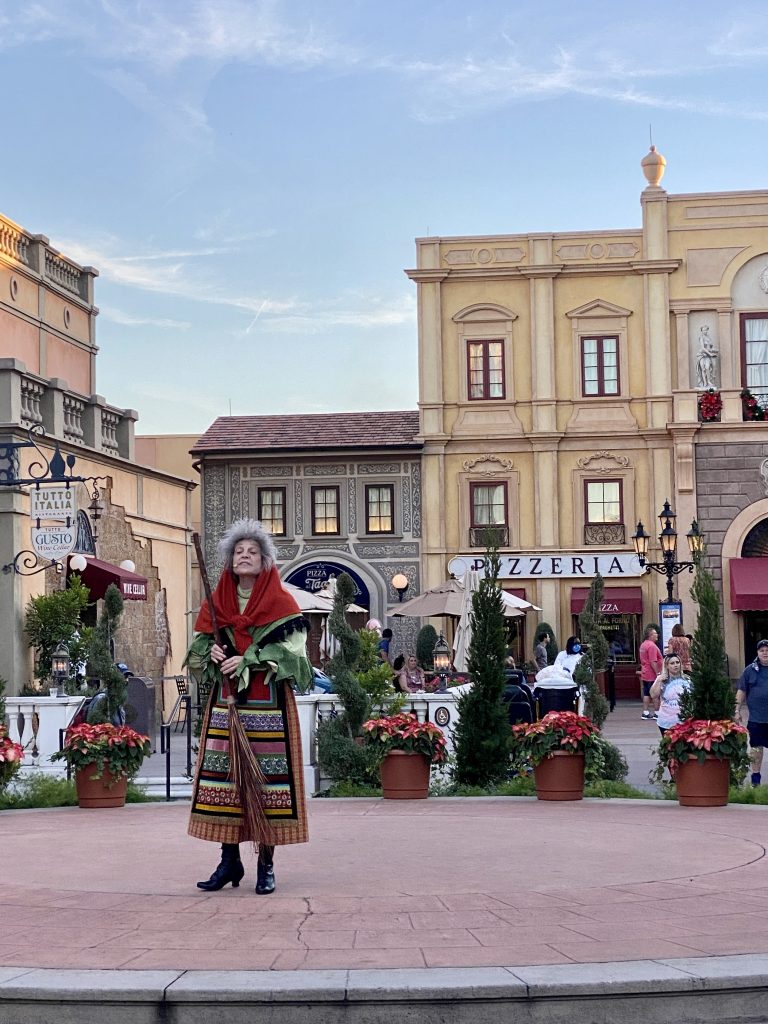 Santa Claus – The American Adventure Pavilion
Get ready for Christmas with Santa Claus now through December 24. And whether you know him as St. Nick, Père Noël or Father Christmas, a visit with jolly Santa Claus brings good cheer to the season.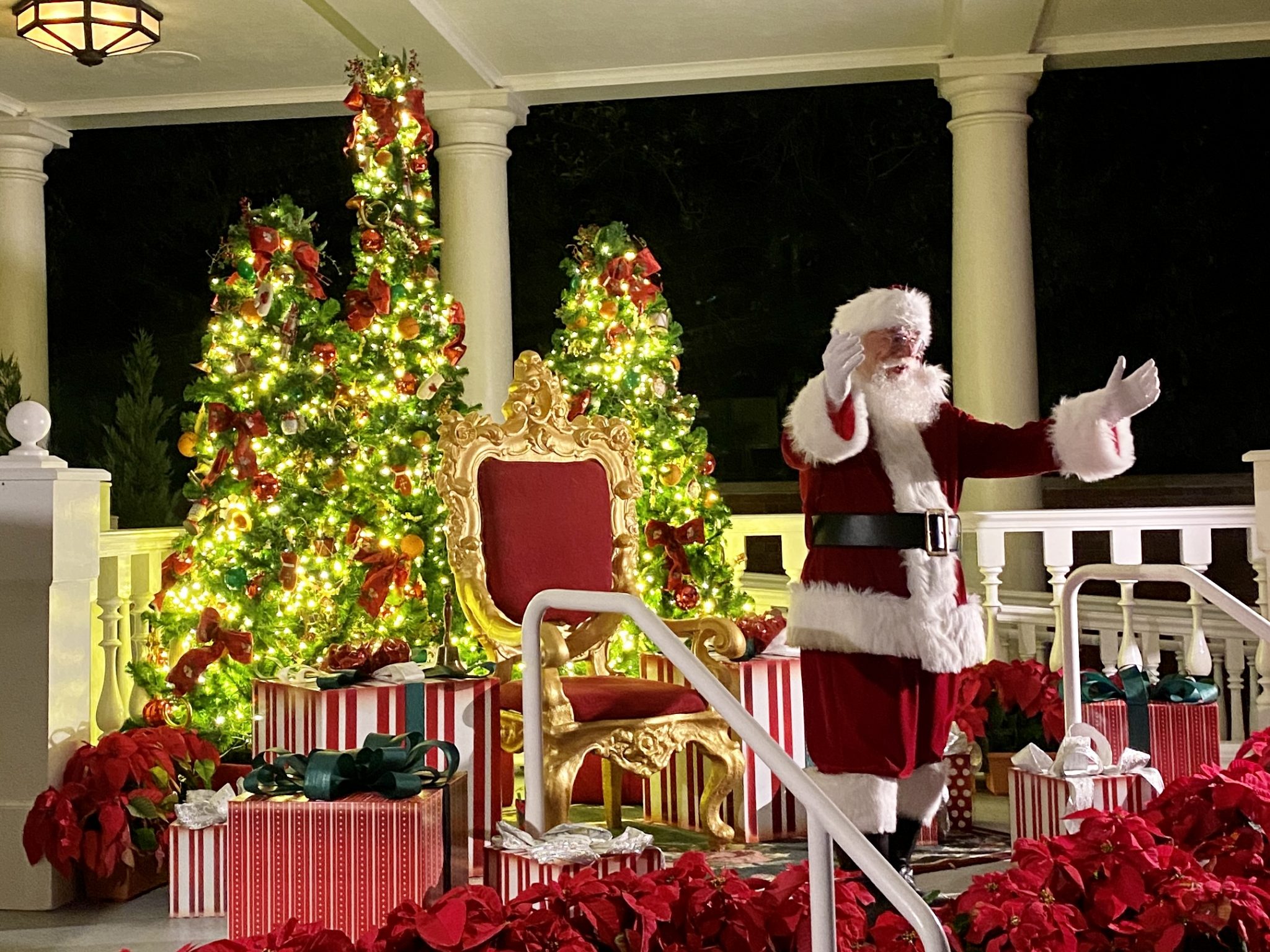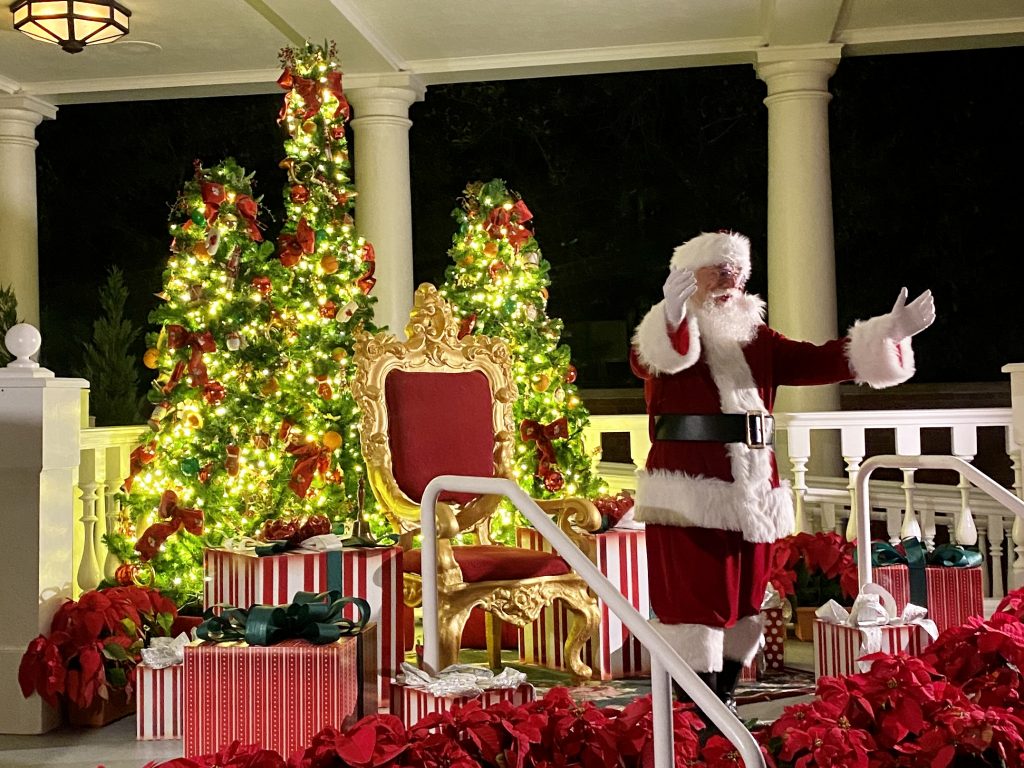 Daruma Storyteller – Japan Pavilion
Hear the fascinating story of the Daruma doll. And learn the Japanese customs of the New Year!
Hanukkah Storyteller – Between Morocco and France Pavilions
Join us along the World Showcase promenade, where a storyteller recounts traveling abroad to explore the diverse music and traditions of Hanukkah around the world.
Père Noël – France Pavilion
Visit with Père Noël. And rediscover the magic of Christmas through the letter of a delightful child.
Father Christmas – United Kingdom Pavilion
See Father Christmas as he rings in the season, sharing the traditions of the United Kingdom and good cheer.
Canadian Holiday Voyageurs – Canada Pavilion
Explore holiday customs from the various regions of Canada on a musical tour of the Great White North with the Canadian Holiday Voyageurs.
Fun for All Ages with New Experiences
Epcot is well known for their annual holiday cookie stroll. And this year is no different! This takes place throughout the World Showcase. And it features several delicious cookies. In fact, we had a chance to try them all! And there are some really delicious options in this year's stroll!
Holiday Cookie Stroll Details
Enjoy an array of sweet treats during the Holiday Cookie Stroll! So you purchase one cookie from each of the 5 official cookie stroll locations featured in your Festival Passport. And be sure to collect a matching stamp for each cookie purchased. Then, once you've collected 5 stamps, bring the stamped Passport to Holiday Sweets & Treats at any time during the Festival to receive a specialty cookie! And this activity is fun for all ages and can be completed at your leisure.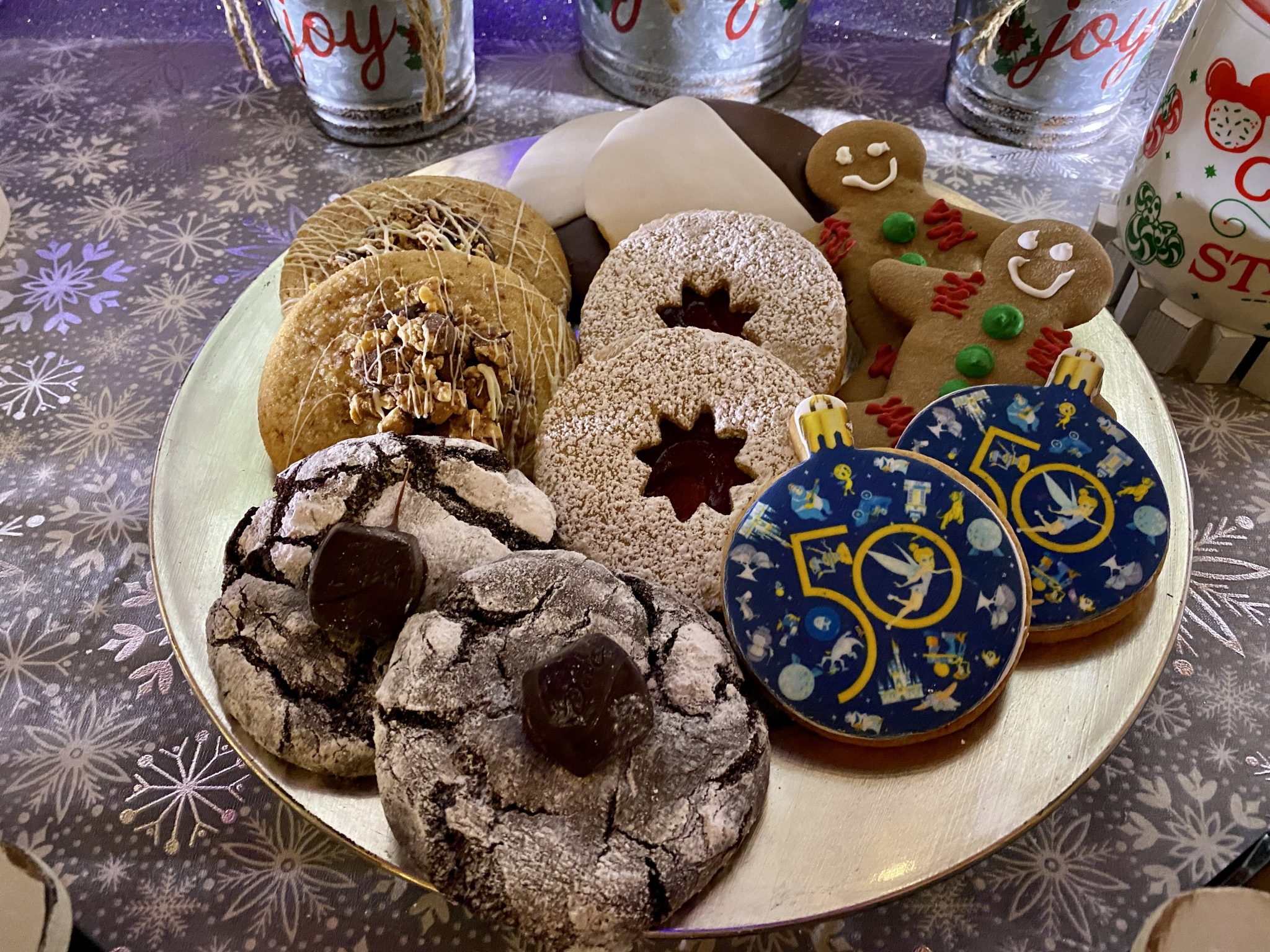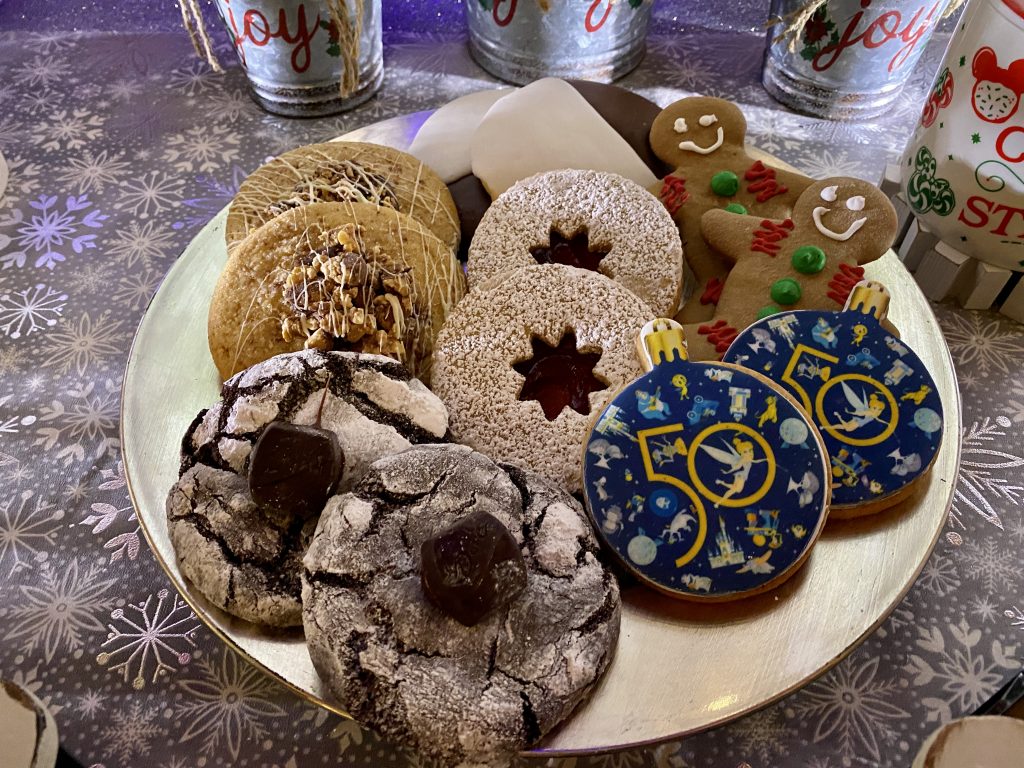 Menu Items & Locations:
Yukon Holiday Kitchen: SNICKERS®-Doodle Cookie made with SNICKERS bar pieces
L'Chaim! Holiday Kitchen: Black and White Cookie (plant-based item)
American Holiday Table: Chocolate Crinkle Cookie made with DOVE® Dark Chocolate
Bavaria Holiday Kitchen: Linzer Cookie
Holiday Hearth Desserts: Gingerbread Cookie
Olaf's Holiday Tradition Expedition Scavenger Hunt at Epcot Festival of the Holidays
The Epcot scavenger hunts have been growing in popularity the last few years. And the holiday hunt is no different! Now, you can begin a merry quest, hunting for holiday traditions that Olaf has gathered and lost along the way! So purchase your map and stickers from select Festival merchandise locations. These include Creations Shop, Port of Entry and World Traveler at International Gateway.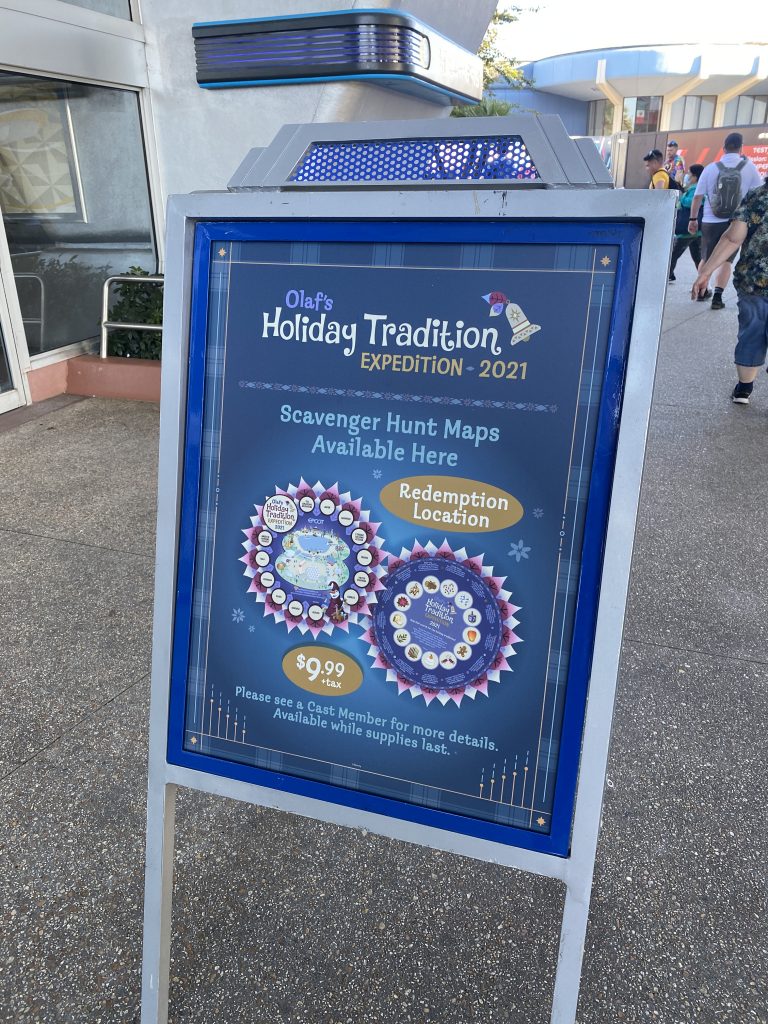 Then, using the stickers provided on your map, mark the "tradition" Olaf has found in each pavilion. And once you complete the expedition, bring your map to Disney Traders, Creations Shop or World Traveler at International Gateway to redeem it for a gift worth melting for! Redemption valid through December 31, 2021 or while supplies last. The cost of this is $9.99 plus tax. And in my experience, it's a great way for kids to be entertained as adults enjoy the food and drink available throughout the World Showcase.
Living with the Land Merry and Bright Nights
I love this ride! And at Christmas, I love it even more! So during the Epcot Festival of the Holidays, this ride gets a special holiday glow up. You'll find holiday decorations, twinkling lights, and adorable displays. In fact, we just love this holiday overlay!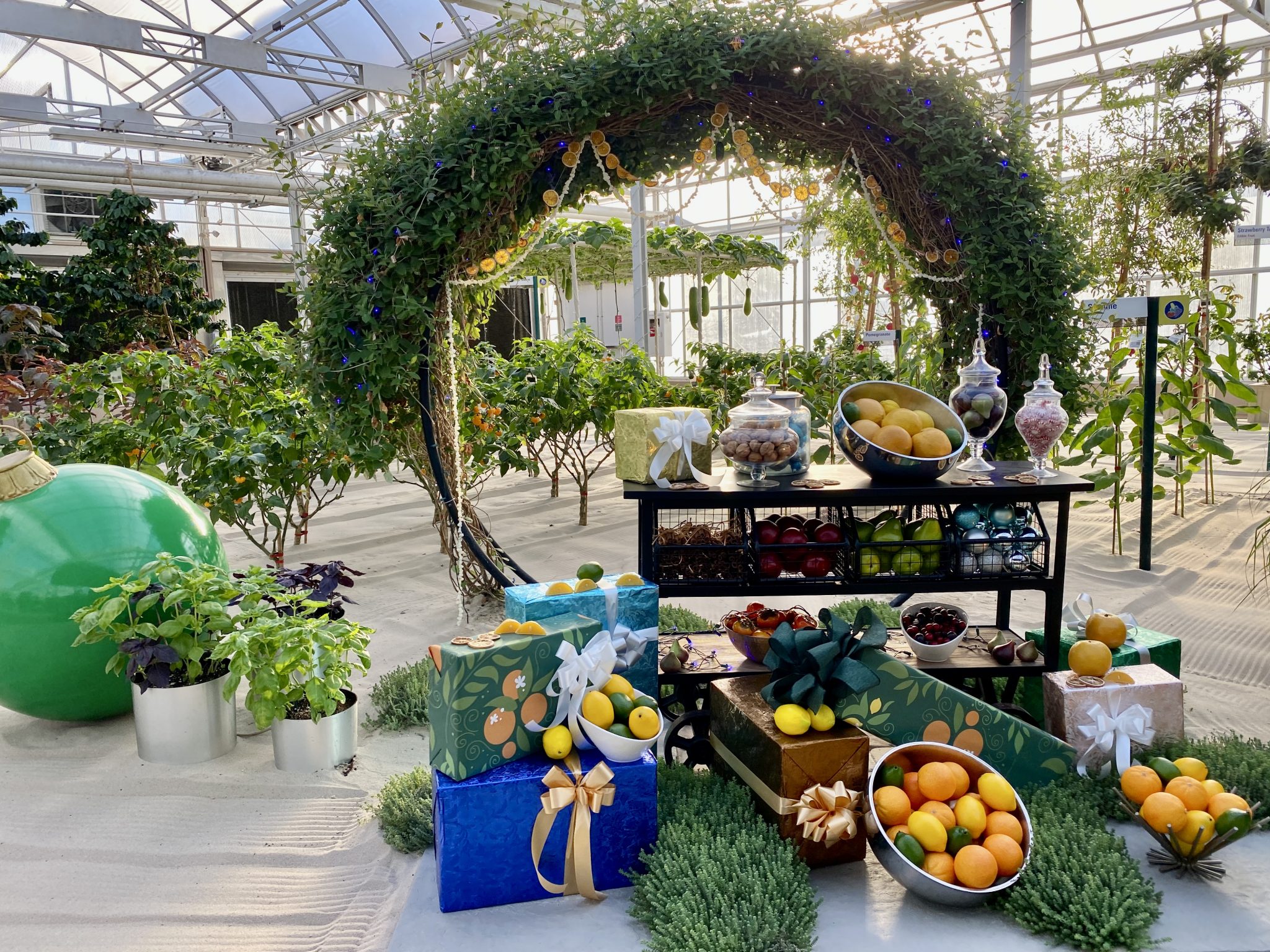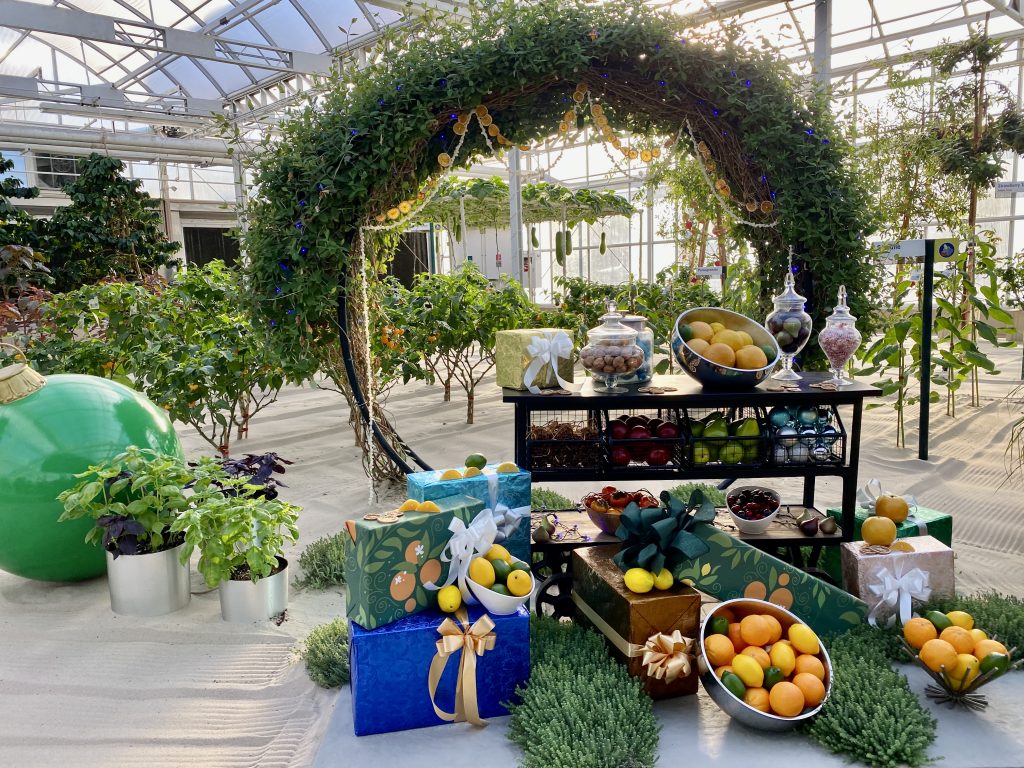 Epcot Festival of the Holidays Merchandise and Food
For many people, the Festivals at Epcot are a time to experience new food and merchandise. And the Epcot Festival of the Holidays is a great time to do this!
And just in time, you can find the list of all of the holiday kitchens available here.
Holiday Kitchens will cook up treasured recipes from around the globe—from slow-roasted turkey and holiday pot pie to pumpkin gingerbread cheesecake and peppermint sundaes.
And savor the aromas from the all-new Chestnuts and Good Cheer Holiday Kitchen that will dish out fire-roasted chestnuts and cinnamon-glazed almonds and cashews.
In fact, we tried the Chestnuts and they were amazing! Roasted on an open fire! So we felt so authentic and in the holiday cheer. And to top of the cheer, they were actually so good!
In addition, there are lots of fun merchandise options. Check out this picture of some of the gifts and treats you can purchase at this year's Festival.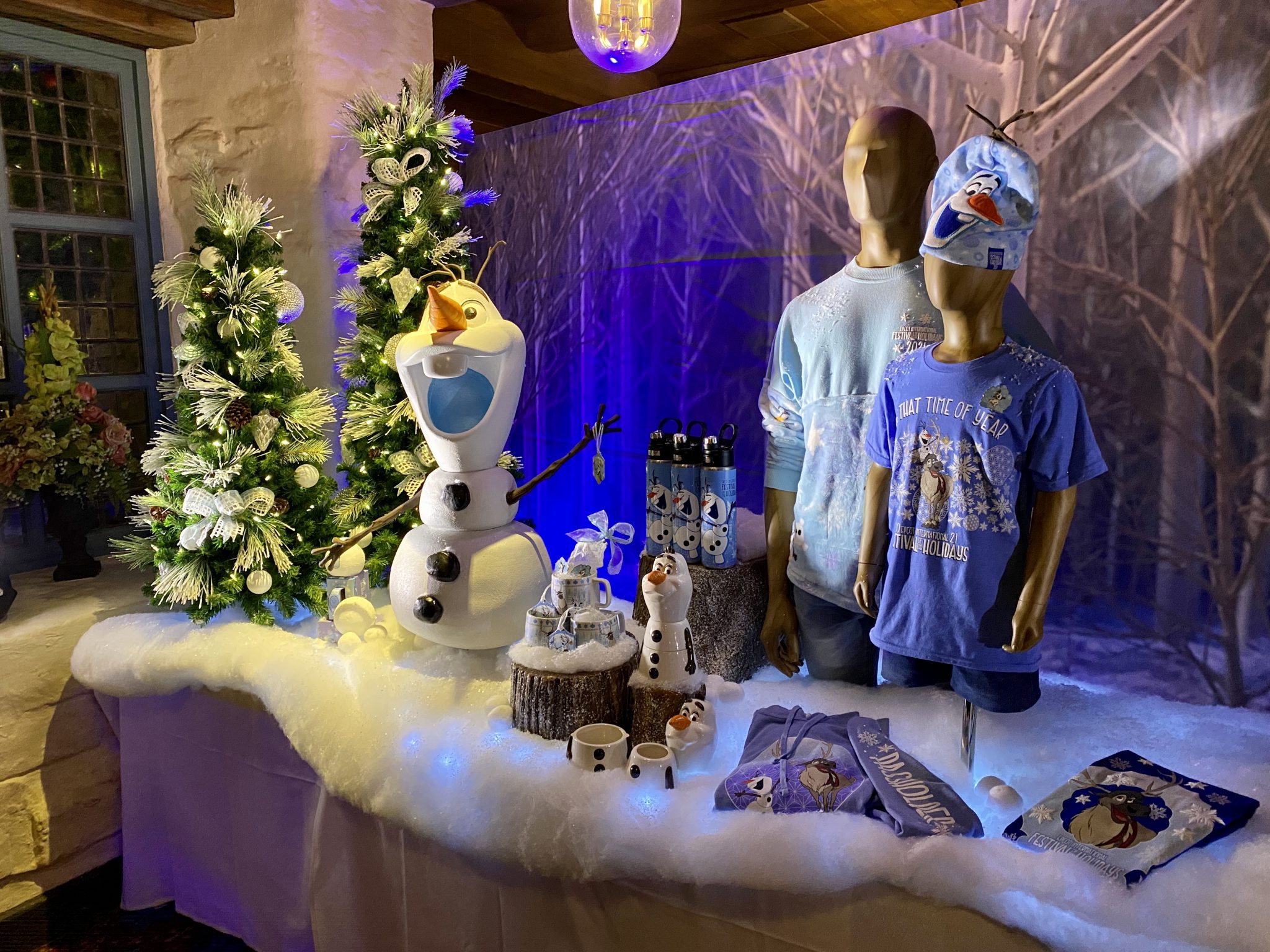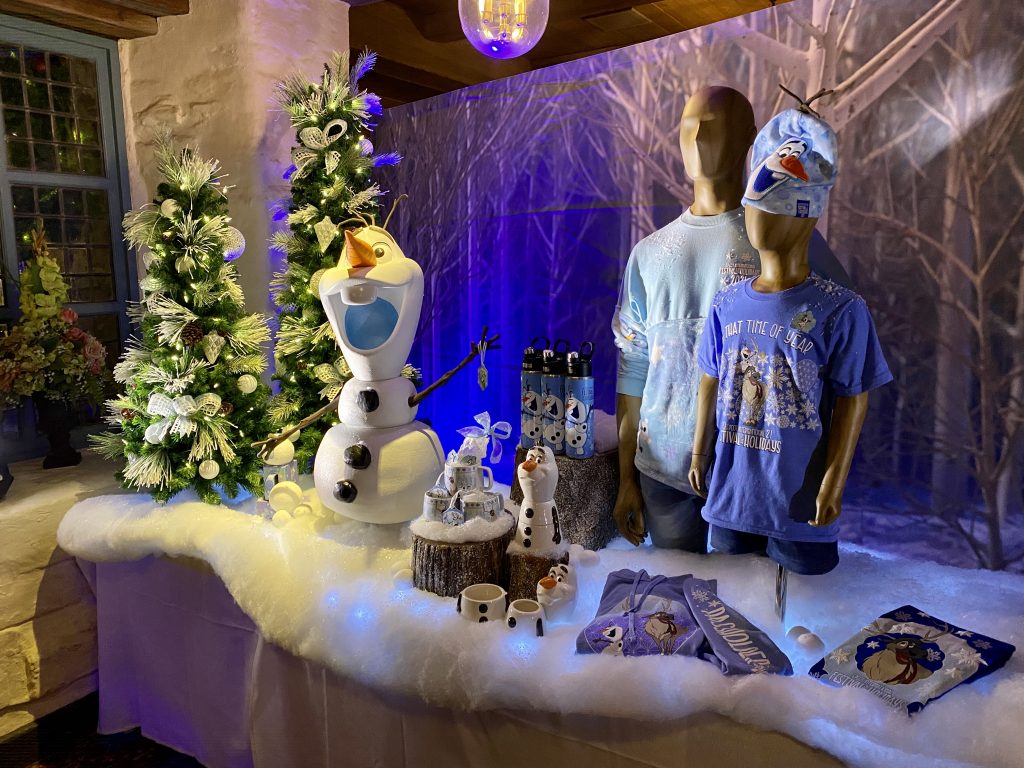 So be sure to visit this year's Festival. And find the magic at Epcot at this limited time event!
You may also like:
Ultimate List of What to Pack for Disney
You May Also Like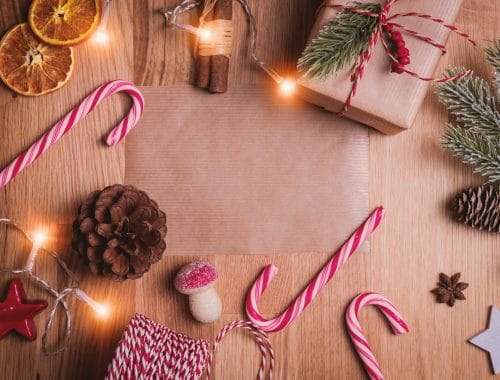 December 13, 2019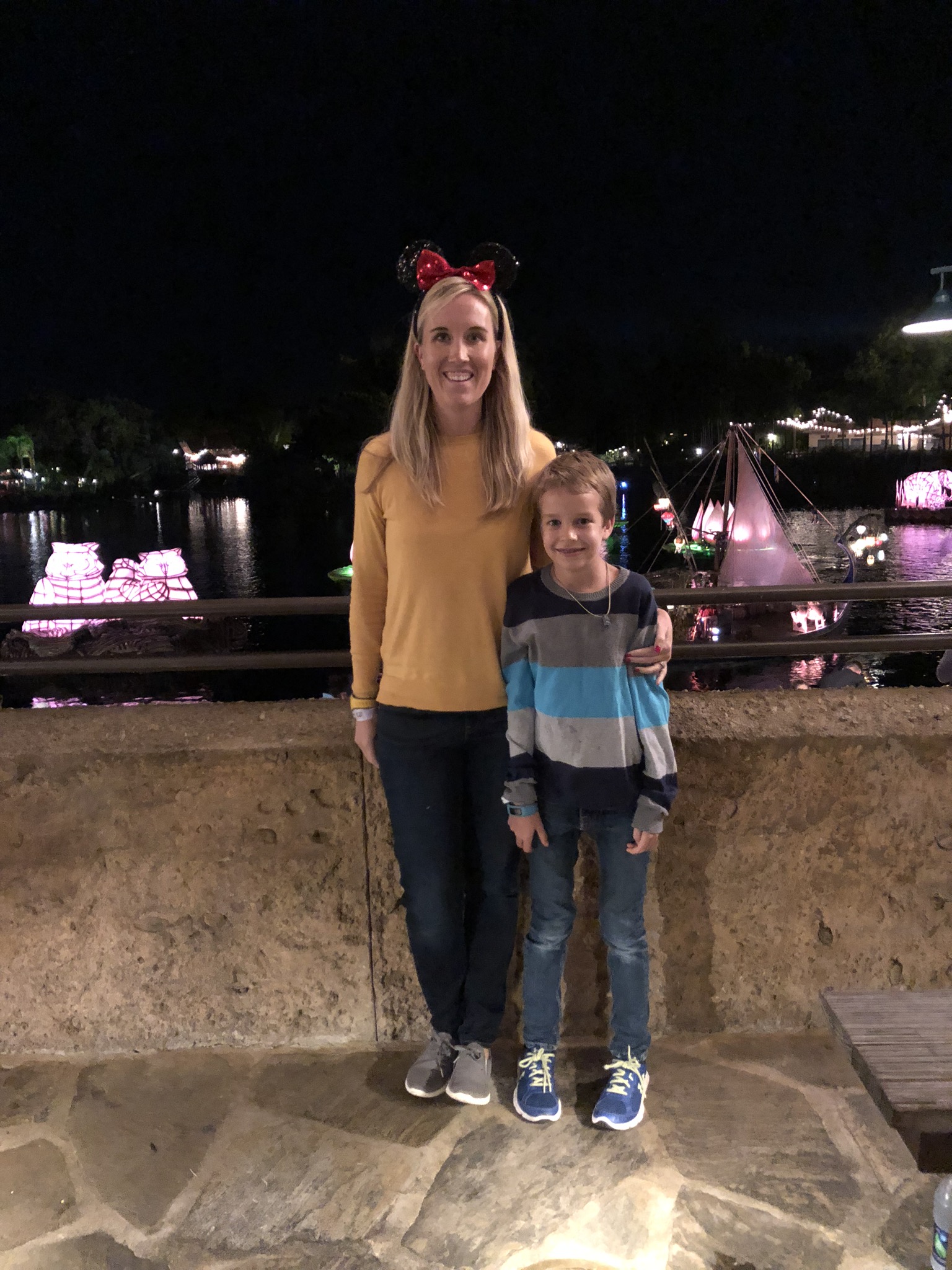 December 6, 2018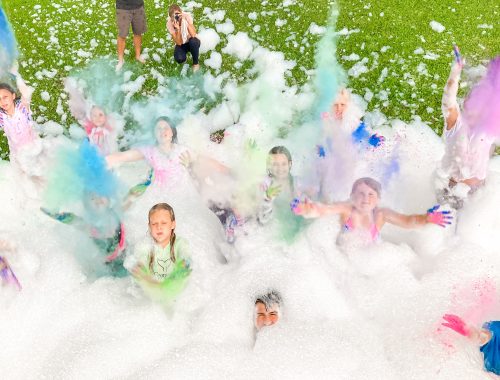 June 14, 2021