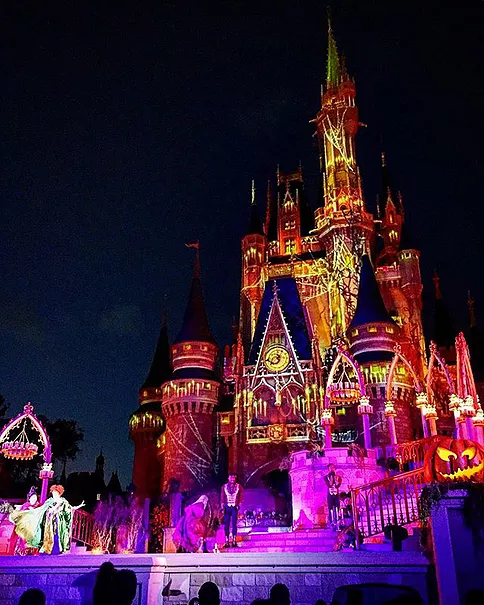 Mickey's Not So Scary Halloween Party Review
October 4, 2017
Sharing is caring!
Last night, my 12 year old son and I attended Walt Disney World's Mickey's Not So Scary Halloween Party. He had earned and saved money for months by mowing lawns in the hot Florida sun. He made a well thought out and thoughtful presentation about why he should be allowed to spend his money in order to go. We respected his decisions, his motivation, and his choice to be able to spend his money in part by his own choosing. I was thrilled to be able to attend with him, since it had been about 8 years since I last had the chance!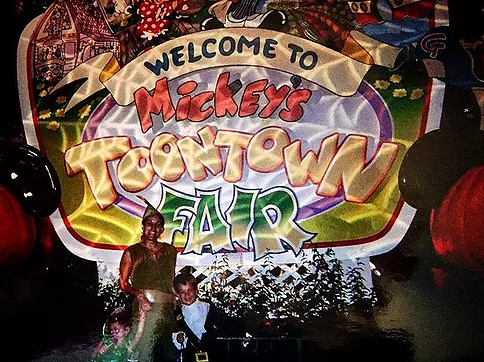 We bought our tickets for a date that was only 3 days away, and my son already thought that was way too long to wait! We prayed for good weather, since he had such a hot costume planned, and besides some small rain showers, it was blessedly cooler than it has been recently in Central Florida. It was somewhat difficult to explain to the other four kids about why they would not be going. This is always a struggle in a big family. When one child gets to do something, there are always others feelings to deal with. The older two understood that their brother had worked so hard to save his money, and the younger two were comforted with the fact that there was a special event going on in our neighborhood that same night that included bounces houses and cotton candy!
Is Mickey's Not So Scary Halloween party a good idea for big families? No, probably not. In my opinion, I would definitely say no for a family that includes young children, or for annual pass holders. There is a discount available to annual pass holders, but even with this, multiplying the cost of a ticket by 7 makes it a huge event. Also, the party that we attended, on a Tuesday night, was quite crowded in areas. Moving with a group of 7 is obviously much more difficult than moving with a group of 2. With just the two of us, we could weave in and out of crowded areas, find a spot to view the parade and shows at the last minute, and not have to worry about a huge double stroller. All of these concerns would have made the party much more stressful with all 5 kids along. Also, since the party is so late at night, if your kids are not used to staying up late, it may make for a miserable night. But each parent knows best about this decision for their own littles! My younger children would not have been able to manage staying up and out until midnight. What's your big family experience at Mickey's Not So Scary?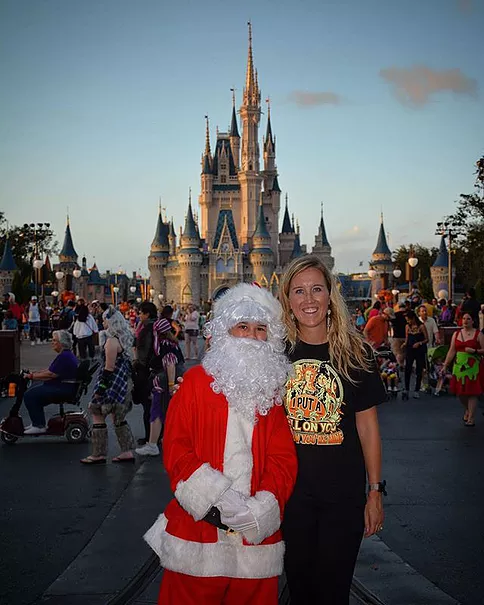 As you can see, my son went to the party dressed as Santa Claus! We were shocked at how many comments, waves, and picture requests he got! Little children would run up to him and say hello to Santa. It was so precious! Some parents would tell their children that this was just a child dressed up as Santa; others told their children that Santa was here at Disney World visiting from the North Pole! My son developed quite a skit and set of responses to deal with the many comments. He made me so proud by trying to stay in character anytime little children were watching, and by being incredibly kind and thoughtful with anyone he encountered. As a mother, it was amazing to watch! I was honored to be Santa's handler!
There is a lot of information available out there about this party. Basically, select/most attractions are open and have incredibly short lines. There are a lot of trick or treating stations and a bunch of special character appearances. And there are four special events that are must sees in my opinion. The four events are the Monstrous Scream-O-Ween Ball, Hocus Pocus Villain Spelltacular, Mickey's Boo to You Halloween Parade, and Happy Hallowishes Fireworks. We saw all of these events, in that order.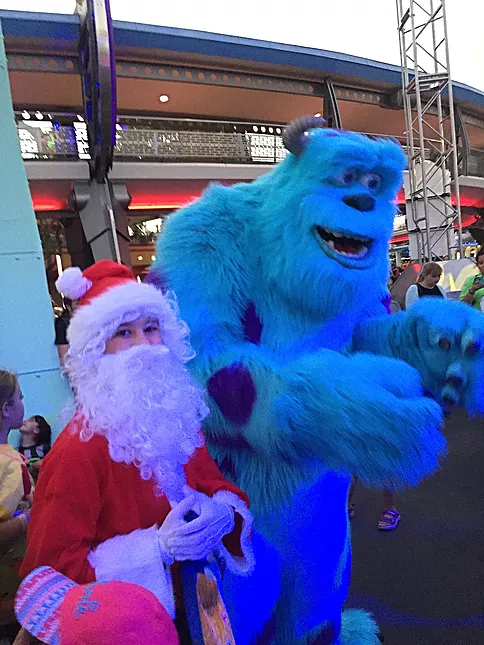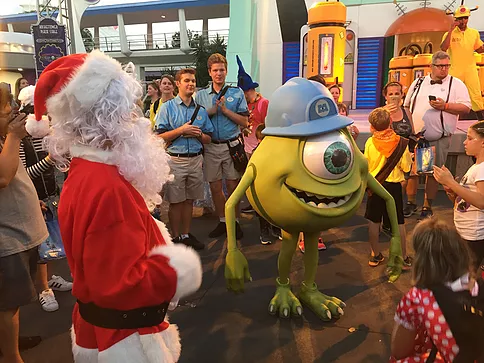 The Monstrous Scream-O-Ween Ball is basically a dance party with Mike Wazowski and Sulley from Monster's Inc. This is a fun chance to hang out with the characters for as long as you would like. However, it is also a bit manic and unorganized. There was a candy conga line during our time with Mike and Sulley, but candy was not given out to all of the children. The cast member's had bags, and gave out candy to some, but not all. My 12 year old son was able to hand this of course, but if my younger children would have been along, this would have been a problem. I'm sure that if a parent asked for candy, a CM would have obliged, but it was a little unorganized for my taste.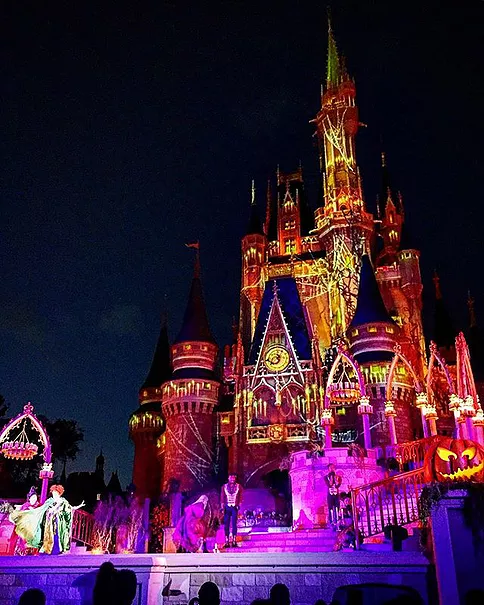 Next, we went to the 7:40 pm show of the Hocus Pocus Villain Spelltacular. This was the special even that I was most looking forward to, as we are huge Hocus Pocus fans. It was amazing to see the Sanderson Sisters live on stage, and the actresses portraying them were impressively similar to the original movie cast. This show also featured many different villains from Disney movies, and was really fun overall. This was definitely a highlight of the night for me!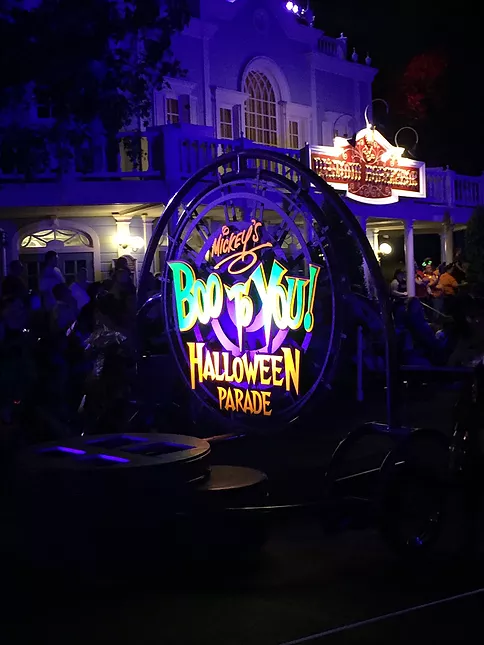 Next, we went to the Mickey's Boo to You Halloween Parade at 9:15 pm. This was a very crowded show, but with just the two of us, we were able to find seats easily about ten minutes before the start. Be sure to get there early to see the Headless Horseman ride by! After the horseman rode by, the Cast Member who was tasked with cleaning up what the horse left behind received a big cheer!
The parade was great and featured a lot of fun characters! My son really loved Wreck It Ralph and also the cast from Haunted Mansion.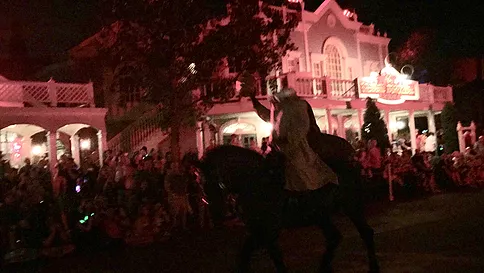 The final special event on the list was the Happy Hallowishes Fireworks. Fireworks are not my favorite event, dating all the way back from childhood. But the display was lovely. In my opinion, it does not compare with the Happily Ever After fireworks display on a regular day at the parks. But it was fun to have a themed and season fireworks display!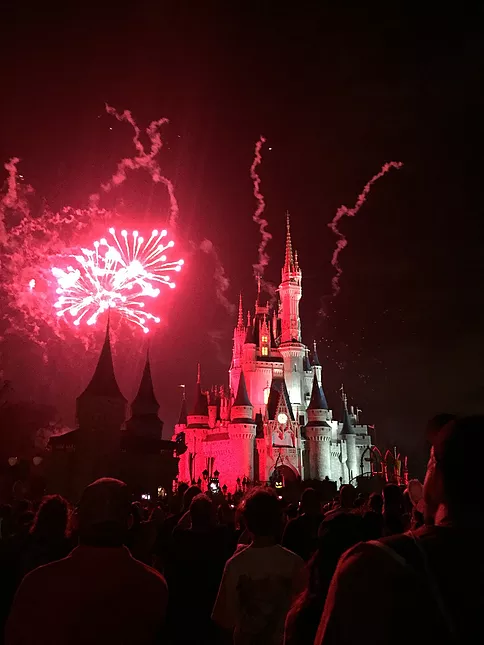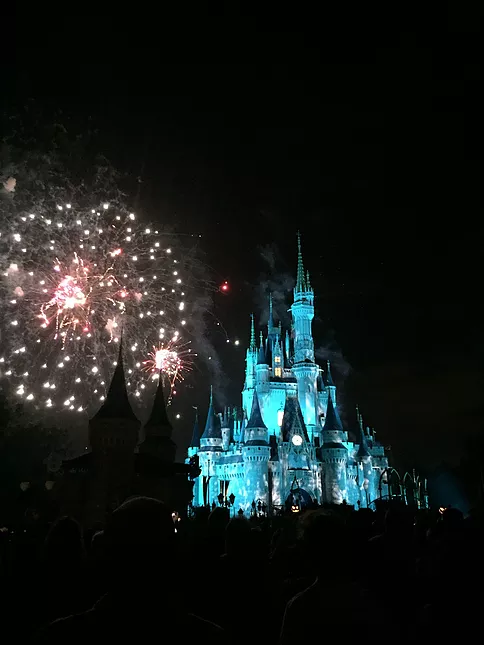 In between these special events, we also went through several trick or treating stations and met specially costumed characters. The lines for the characters and photo pass stations were surprisingly long. There was no way to see them all, and there is no official list given out that shows which characters will be where. Without planning ahead of time, you have to just wander around and see what's available. We saw Moana, but the line was very long. Same was true for Mickey Mouse on Main Street. But we were able to see several others, all after the 10:15 pm fireworks display.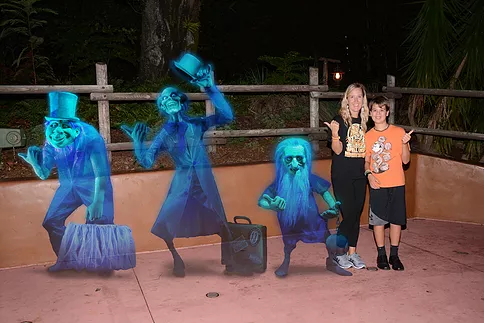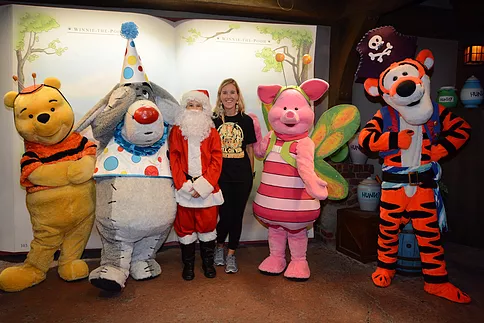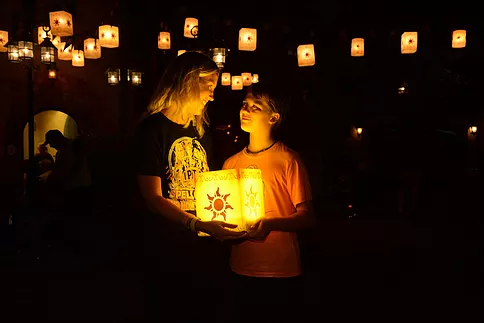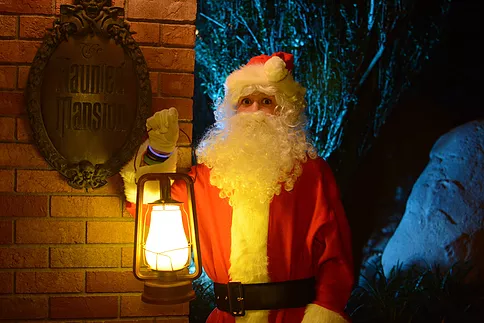 I really enjoyed all of the special photo pass opportunities. One of the shots I was most looking forward to was the shot wit the Headless Horseman. Unfortunately, we took this shot as were leaving the park at about 12:15 am and it was a serious photo pass fail. I confirmed with the photographer right before we took the picture that this was indeed the special headless horseman shot. But when the picture loaded on the My Disney Experience App, the headless horseman was nowhere to be seen.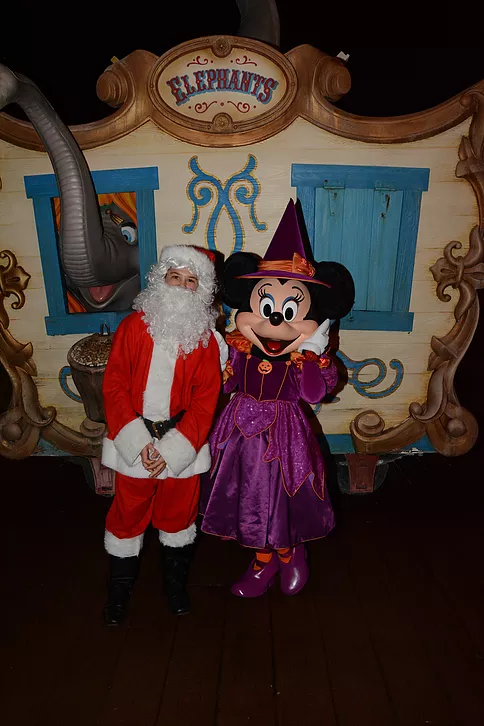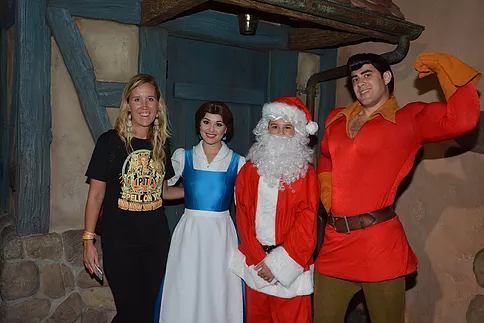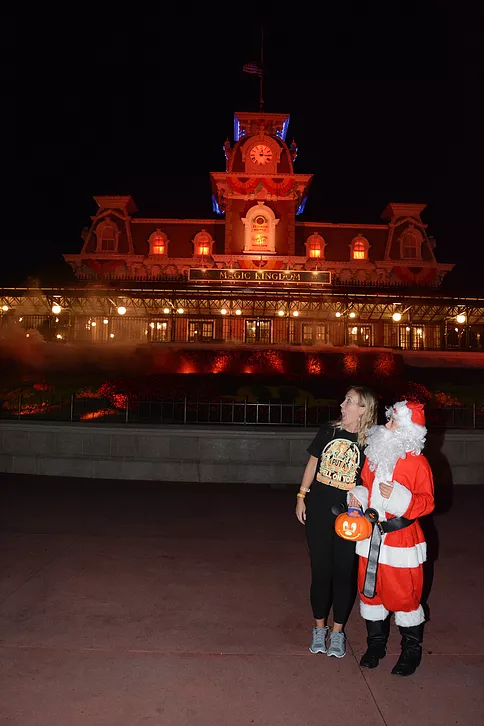 Overall, we had a wonderful night with memories that will last a lifetime. We came home with bags full of candy, an app full of pictures, and hearts full of memories. It was a perfect way to start off the Merry HallowThanksMas season. Can't wait to explore many other seasonal events around Central Florida!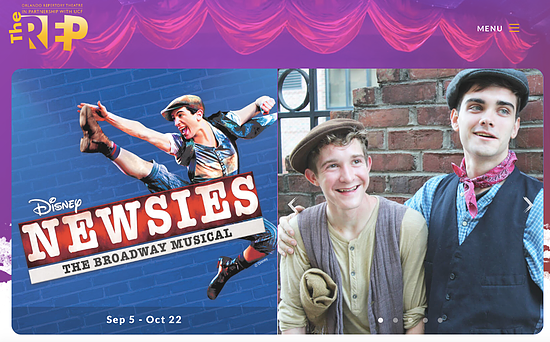 You May Also Like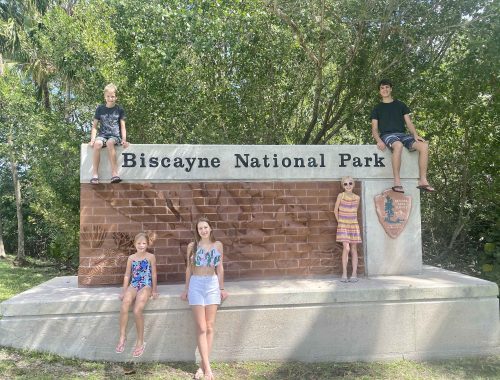 February 18, 2023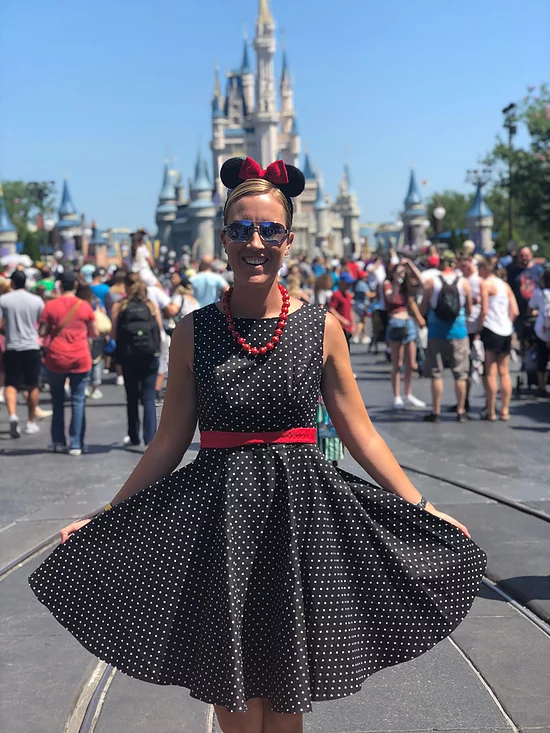 April 29, 2018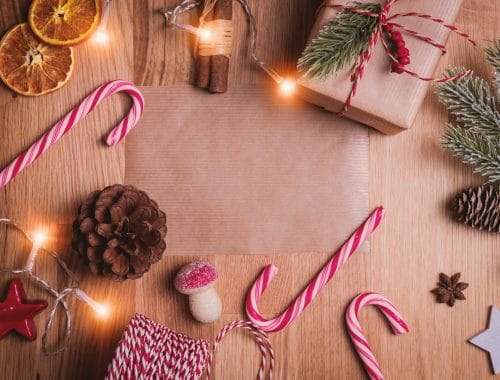 December 13, 2019