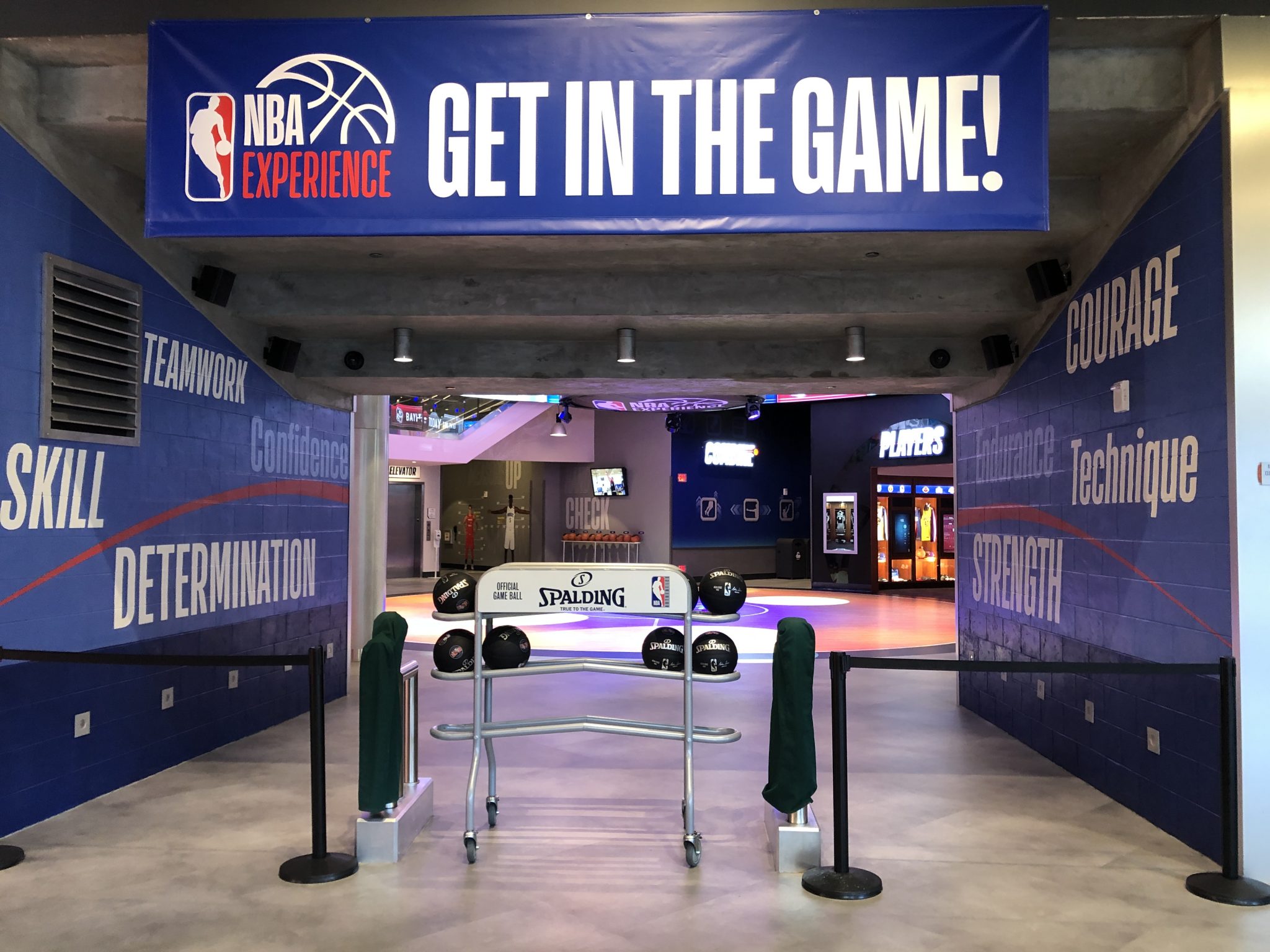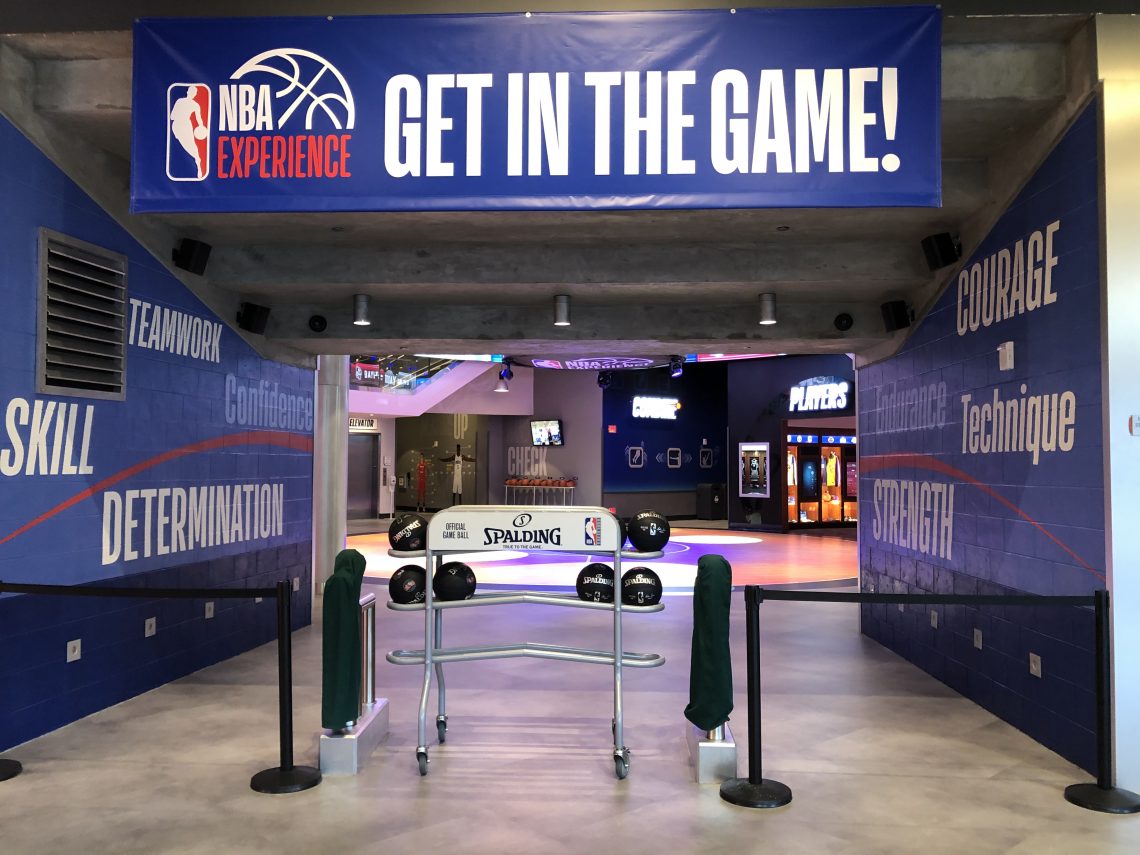 NBA Experience at Disney Springs: Is It Worth It?
November 21, 2019
Sharing is caring!
The NBA Experience at Disney Springs opened in August 2019. For you old school Disney World geeks, I'm sure you would like to know that it was built in the space that used to be DisneyQuest. As a kid, I loved DisneyQuest and running around playing video games with my brother and sister. When I visited the NBA Experience with my own kids, I was really unsure what to expect. Was it video games? Was it just for basketball fans? Do you have to know a lot about the NBA to enjoy it? I'm answering all of your questions on this family friendly experience at Disney Springs!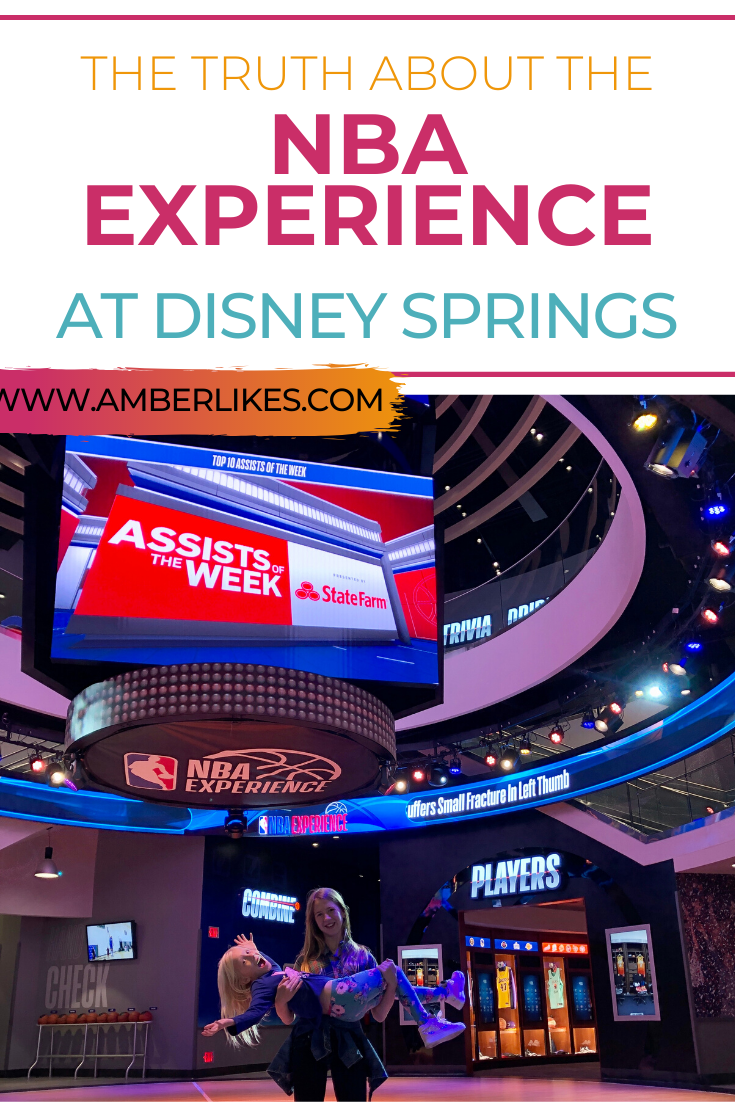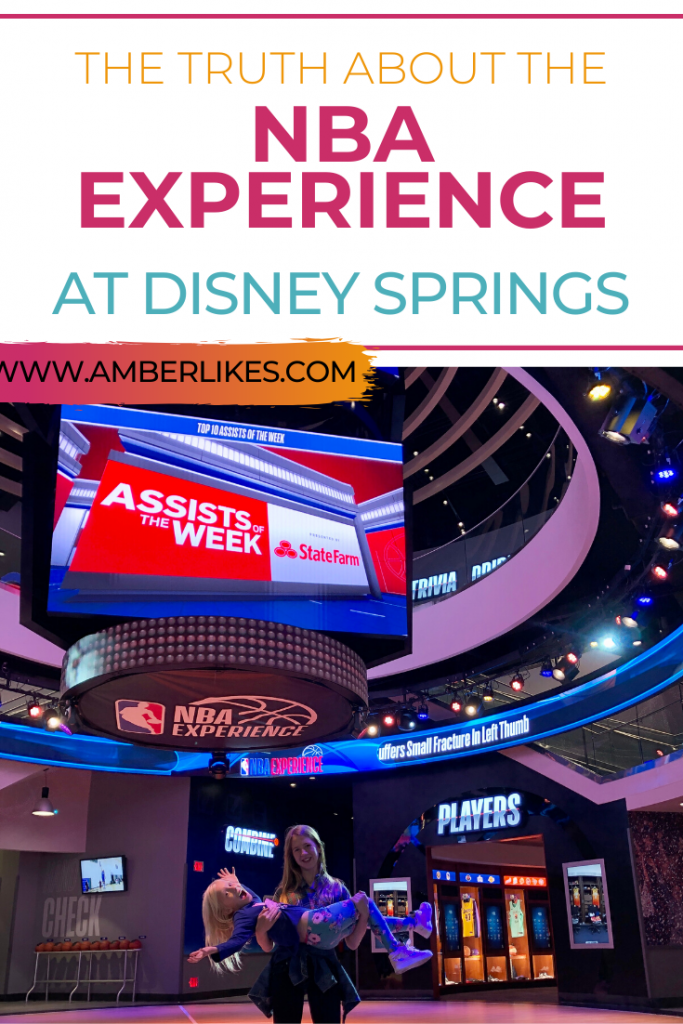 What is the NBA Experience?
The NBA Experience is an interactive area that features 13 activities and games for all ages. This is the only location of its kind and is exclusive to Disney Springs at Walt Disney World. It's located on the West Side of Disney Springs, so parking in the Orange parking garage or in Surface Parking would be your best option.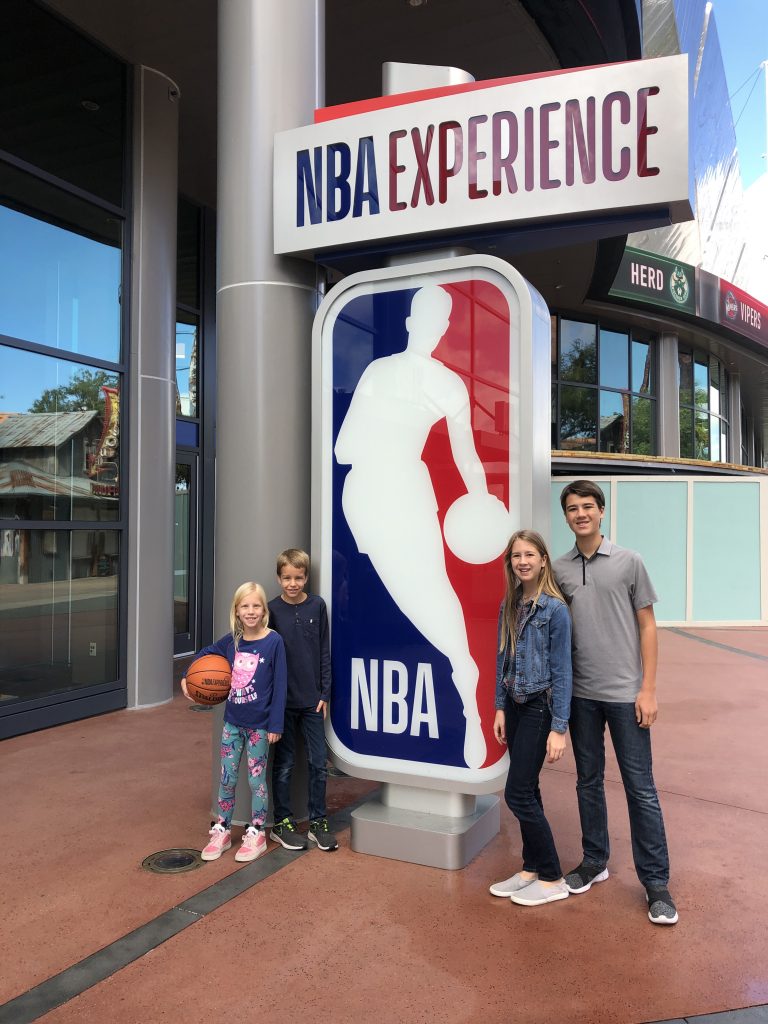 The price is $34 for adults and $29 for ages 3-9. You can come and go all day as much as you want. This is a great option if you want to take a break during your time and go get something to eat or drink. You are welcome to come back and enjoy the experience again until closing! There's also a discount for Annual Passholders going on now from now through March 31, 2020. This special pricing is $19 for adults, and $14 for children and can be purchased at the NBA Experience ticket window.
What age kids will enjoy the NBA Experience?
This is a difficult question to answer. It's like asking what age you should take your kids to Walt Disney World. It really depends on your child. But I'll share my experience with my own children and hopefully that will help you make the decision for your family.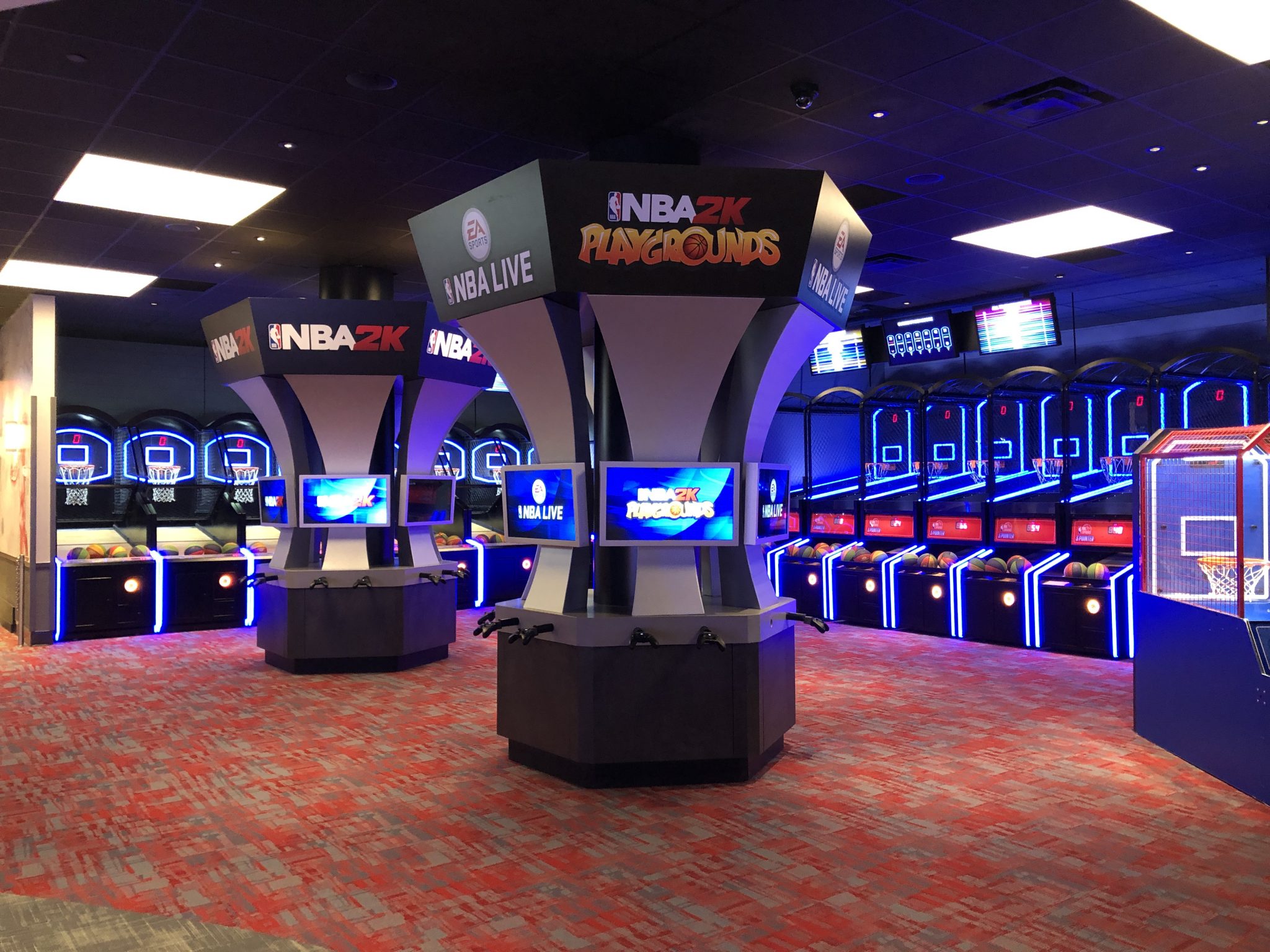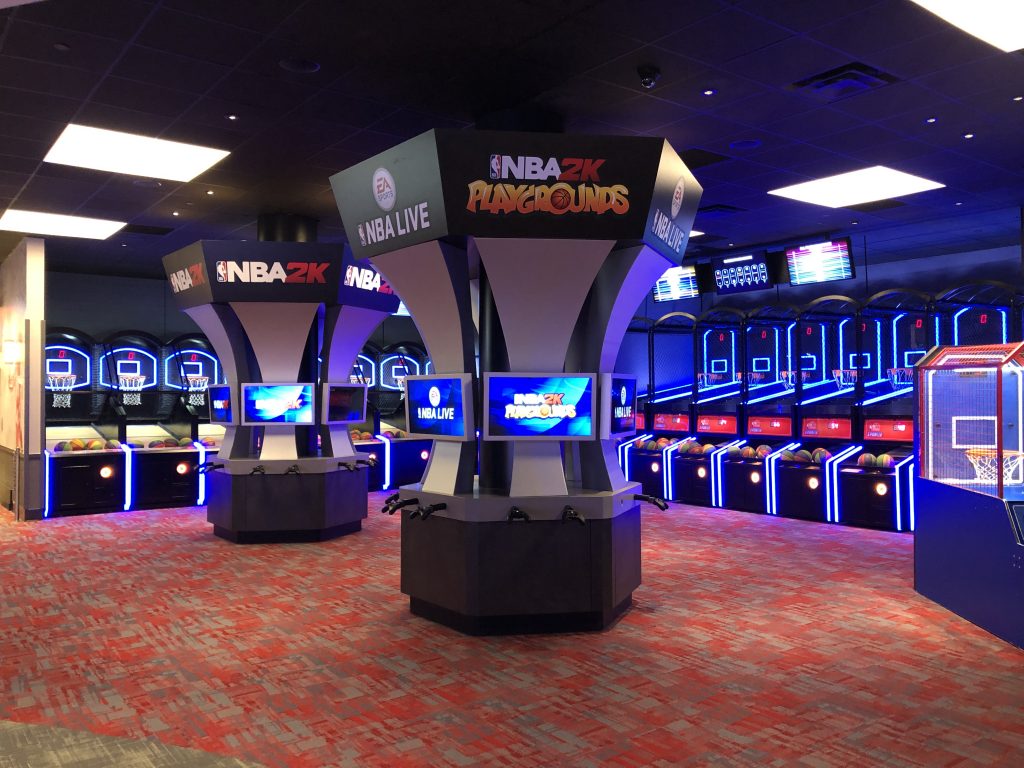 I brought four of my five kids to the NBA Experience at Disney Springs. The only reason I didn't bring my youngest was because she was at a birthday party at the time. So from my 8 year old to my 14 year old, each of my kids LOVED it!
What did an 8 year old girl love at the NBA Experience?
My 8 year old daughter has absolutely zero experience playing basketball. Besides shooting around with her siblings a few times, she really knows nothing about basketball and has zero experience with it. However, she absolutely loved the NBA Experience and is already asking to go back! There were several games and activities that she could do, or at least try to do. And with most of the interactive experiences, they were customizable for your height or ability level, so it gave her the chance to succeed.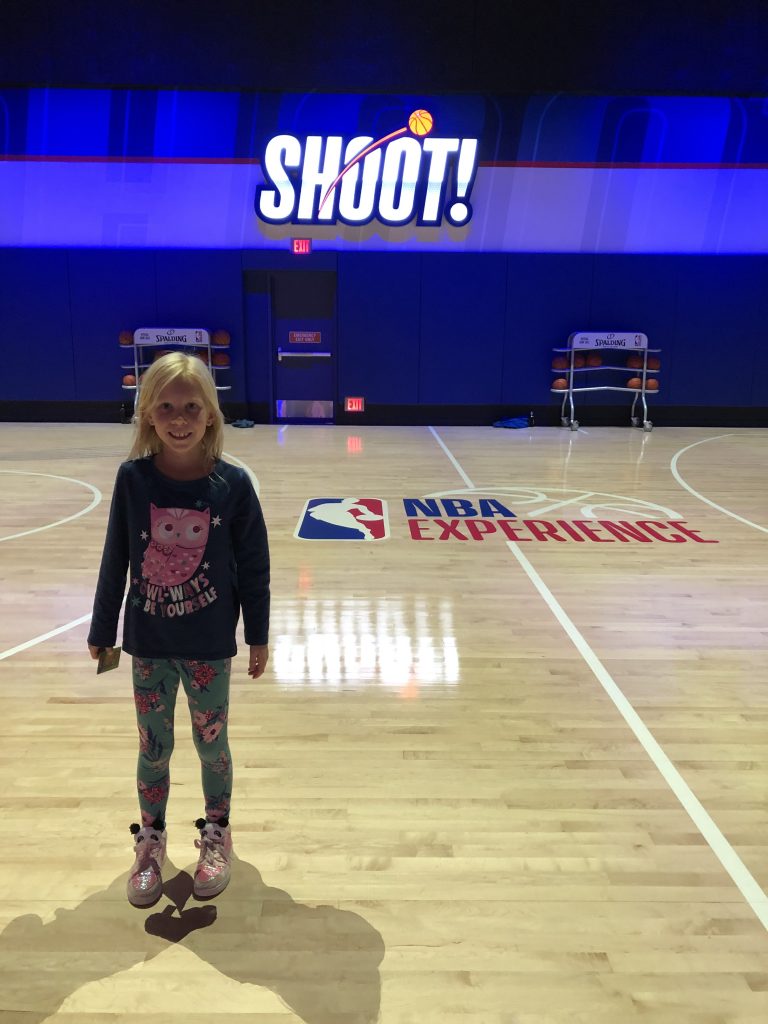 She loved feeling like a "big kid" and being able to try to dunk on a hoop just her size! She really loved the dribbling experience where she practiced in front of an interactive screen. The PhotoPass pictures were a big hit as well! She posed for her NBA Draft photo and pretended she was holding a trophy with the best of them!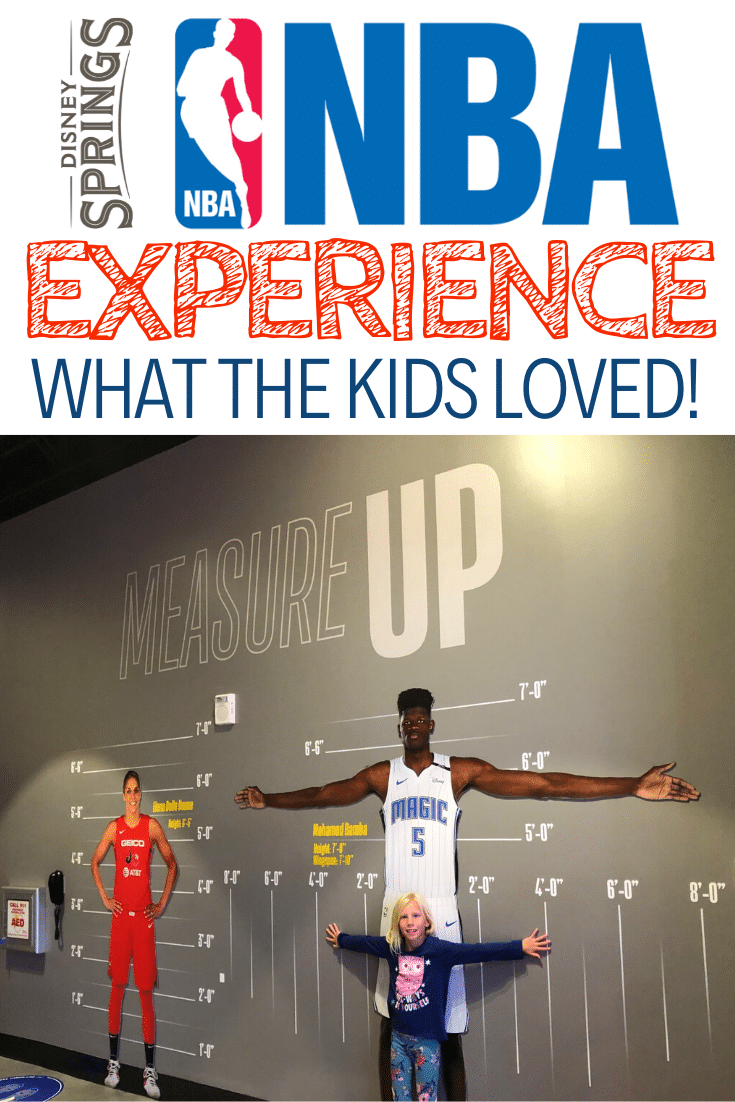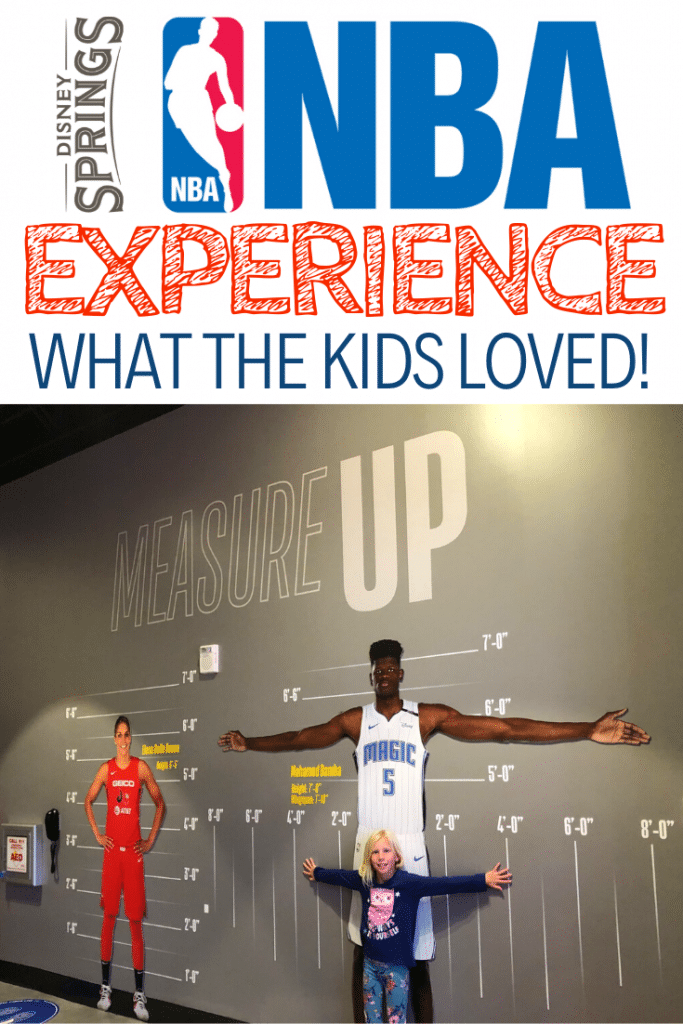 What did a 10 year old boy love at the NBA Experience?
My 10 year old doesn't actually love basketball. He's going to try playing on a team again but he certainly doesn't consider himself an expert. He feels a little unsure of himself on the basketball court, but he was beyond excited to visit the NBA Experience. It was so nice to be able to find things that he was good at, and that he actually enjoyed in the world of basketball. I think visiting the NBA Experience was a good way to improve his self confidence in preparation for the upcoming season.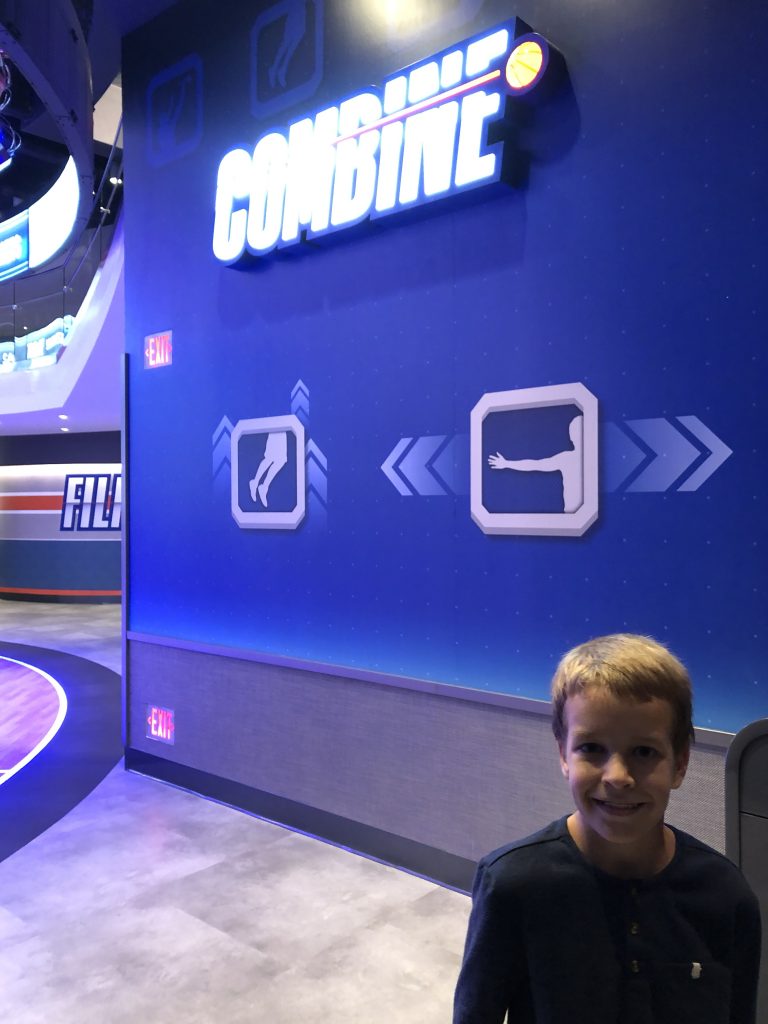 What did a 12 year old girl love at the NBA Experience?
My 12 year old daughter does NOT love sports. Although I was a college athlete, that love did not get passed down to her. She does play soccer, but begrudgingly each season! She's a dancer and loves art. So she actually wasn't thrilled at the idea of visiting the NBA Experience at Disney Springs. However, she had the most surprising reaction!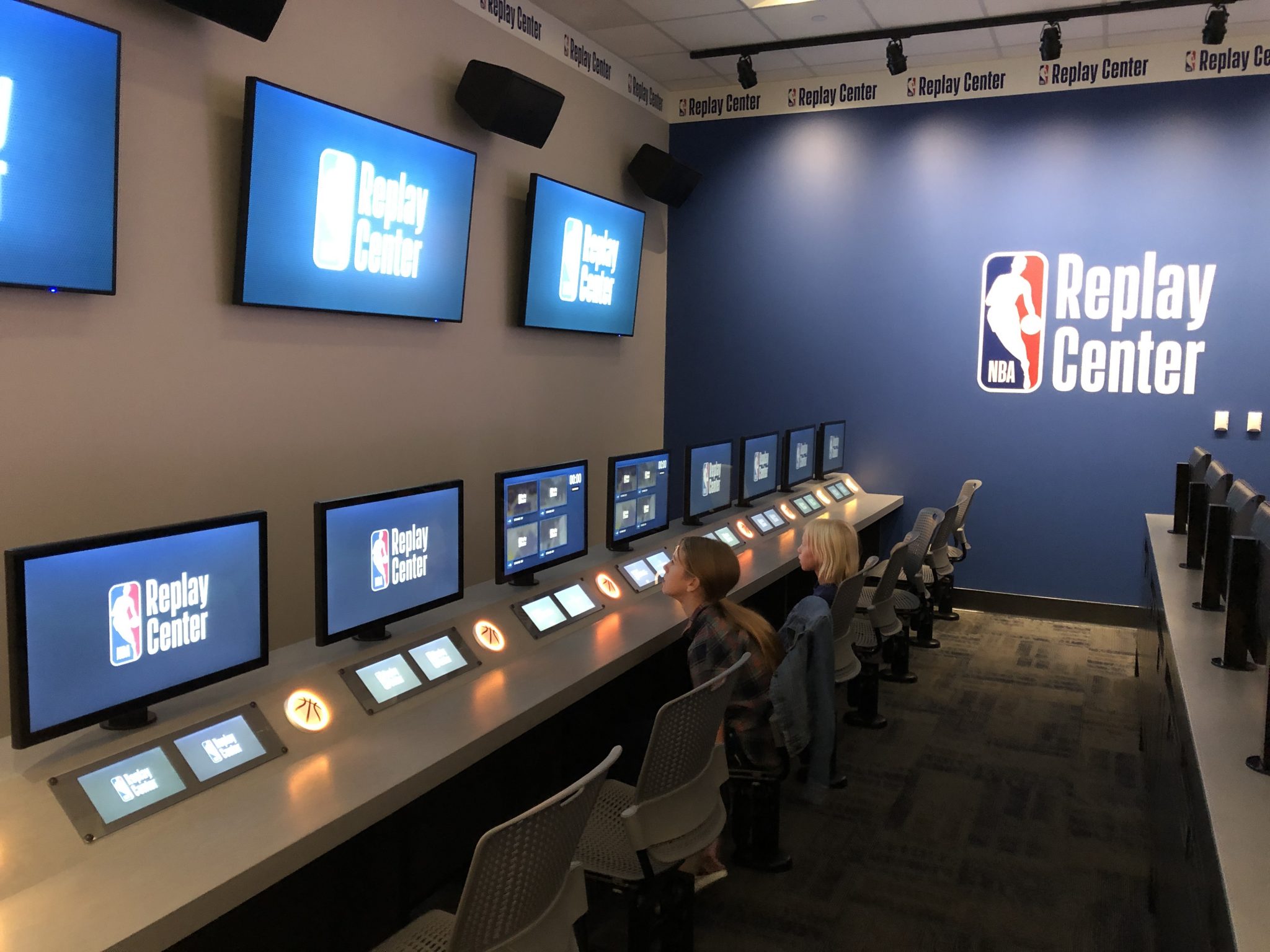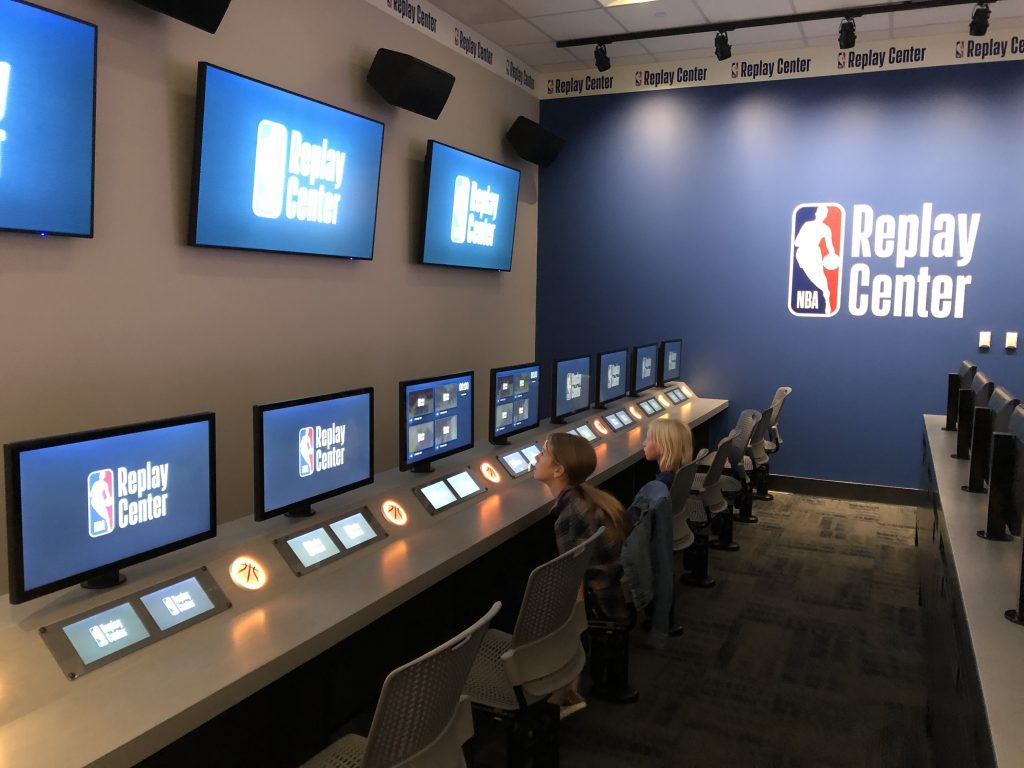 She also loved it! She really enjoyed the arcade like shooting hoops and the dribbling activity. And she loved doing Replay, which is where you review calls and see if you decide with the referees call. This was perfect for her because it made more use of her mental skills versus her physical skills. There's something for everyone at the NBA Experience!
What did a 14 year old boy love at the NBA Experience?
Well, if there was a target audience designed for the NBA Experience, I would have to say that teenage boys is it! My teenage son absolutely loved this place and could have spent hours and hours here. He's already asking to go back for his birthday! This is a perfect spot for teenagers, and is a great idea for a birthday party. Since the space is totally enclosed, and there's only one entrance and exit, you can safely allow older kids to roam around and complete activities at their own pace, especially if they are with friends. My son loves basketball, loved the NBA Experience, and can't wait to go back!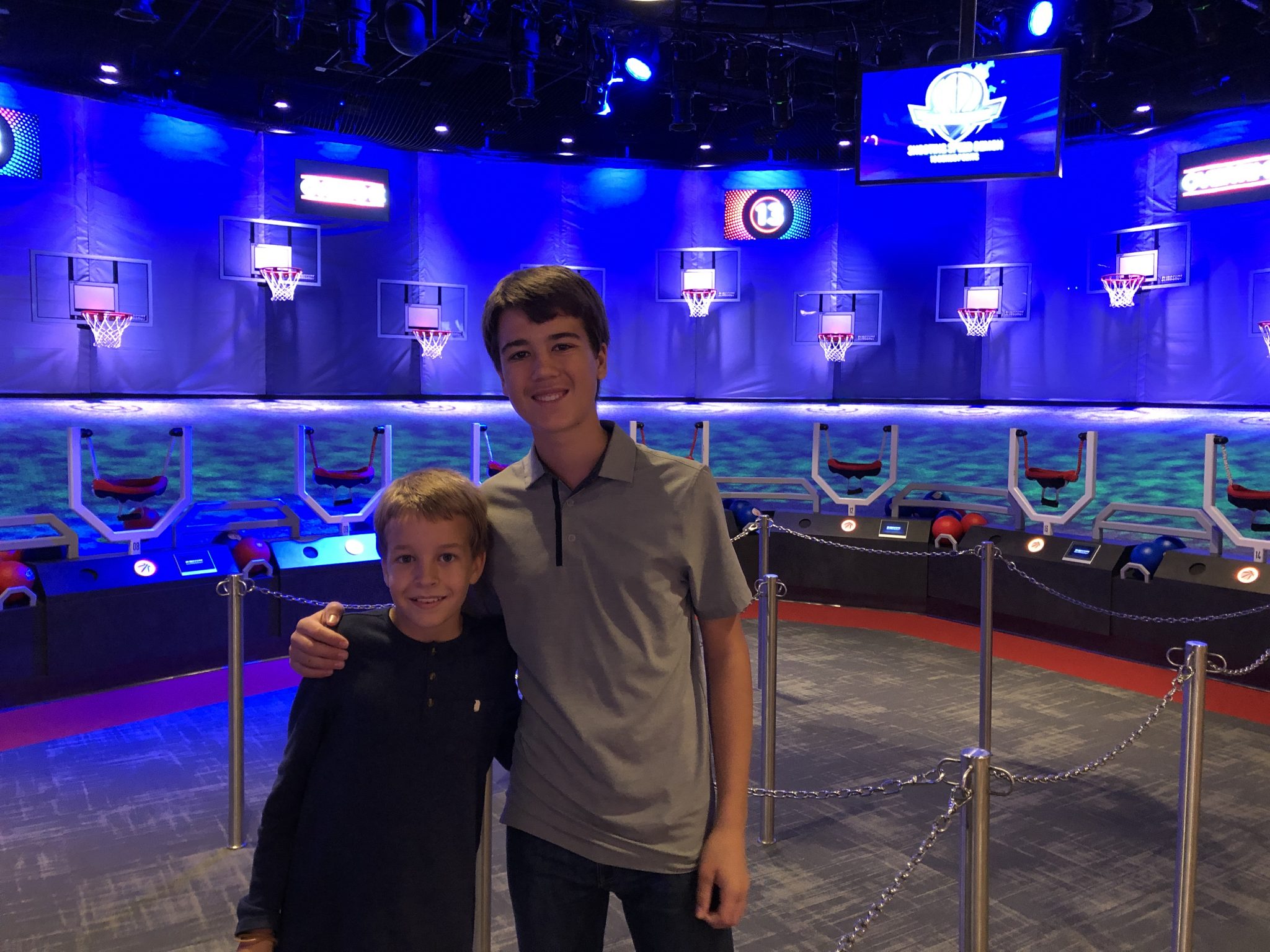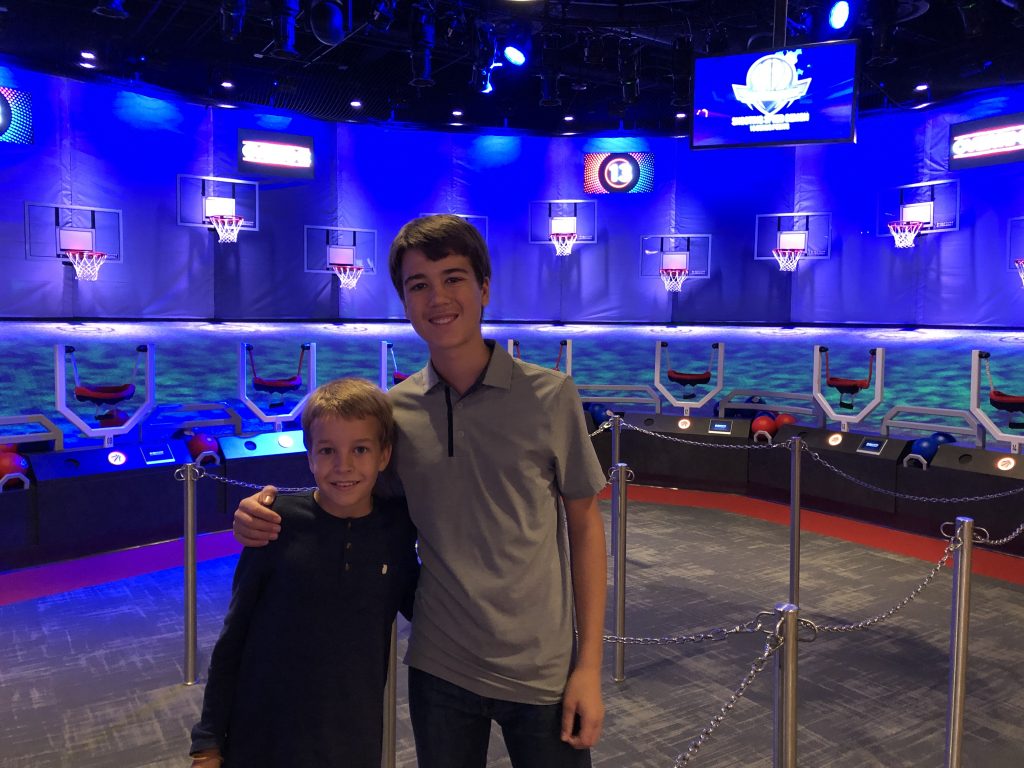 So is it worth it?
I've heard several mixed reviews on the NBA Experience. But in my opinion, it was a total win for our family. We spent a little over two hours there, but definitely wish we would have planned for more time. We went on a Saturday around noon, and it didn't feel too crowded and the wait times were very reasonable. The staff were friendly and helpful and the entire place was impeccably clean.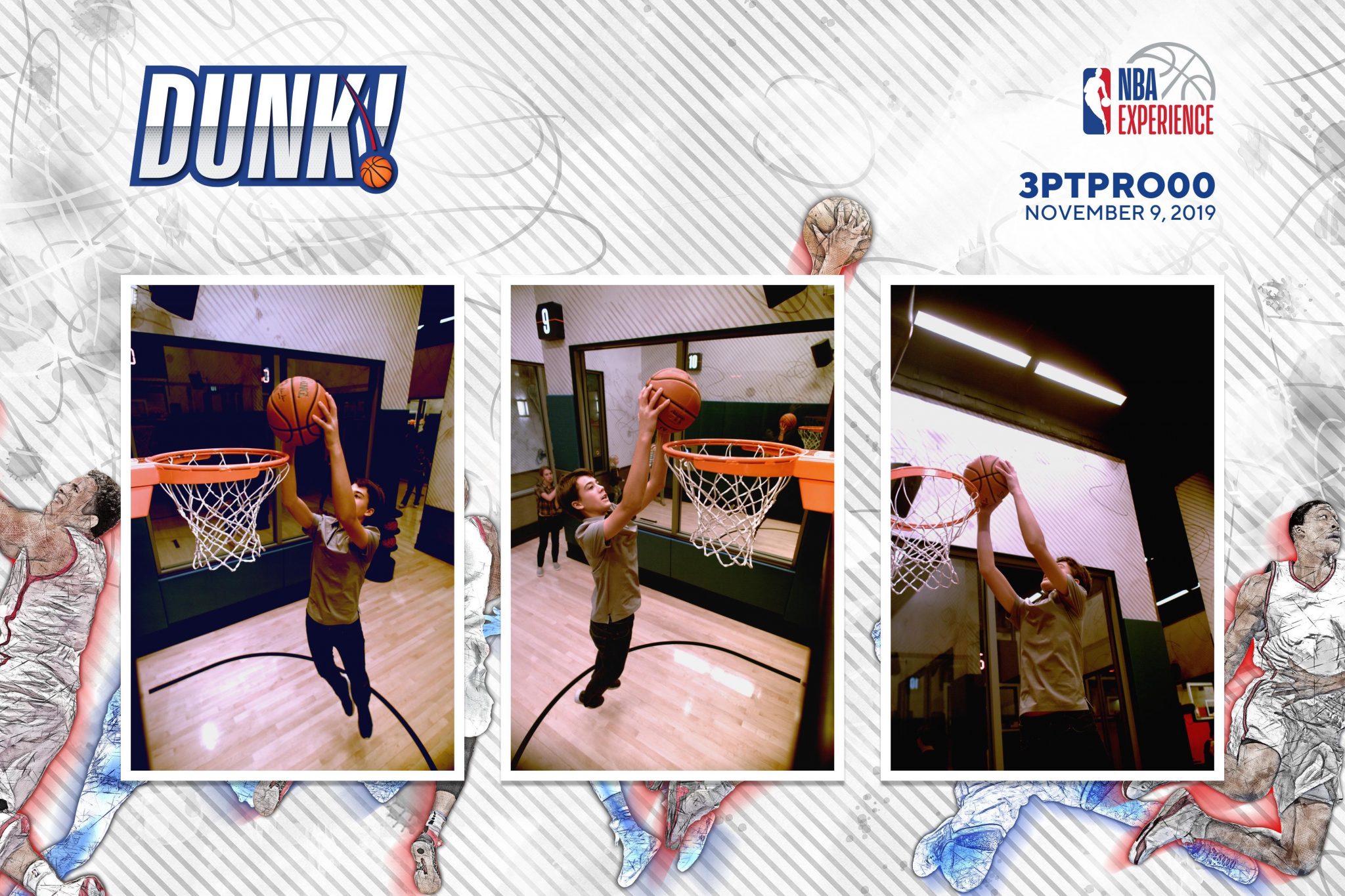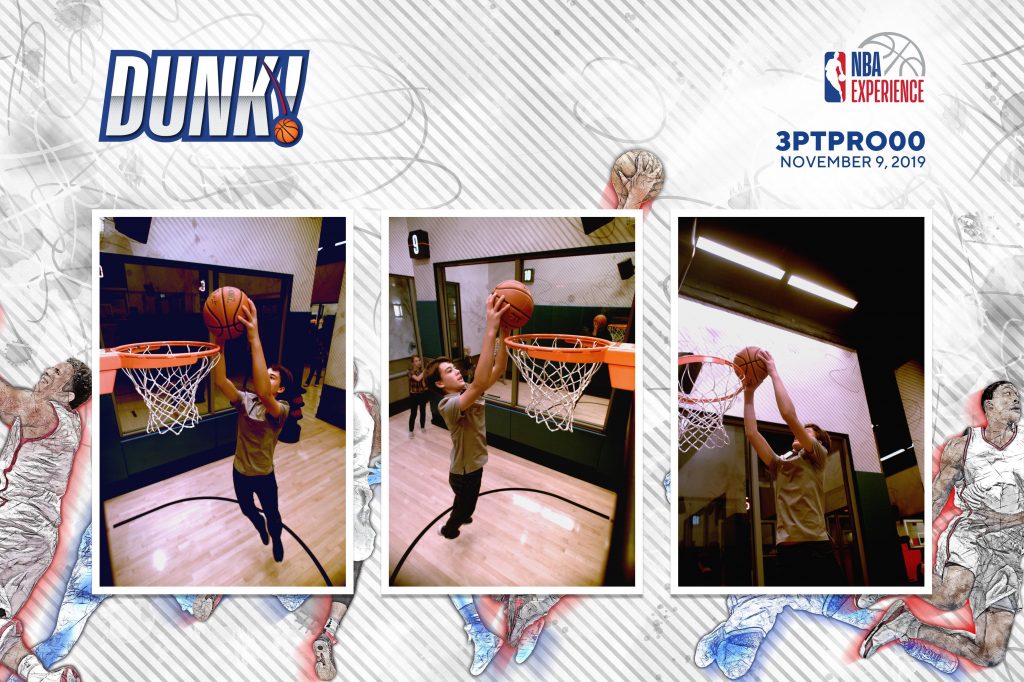 It reminded me of DisneyQuest in the best way, where you could feel free as a kid to do as much as you wanted. I love the one price for all model, and as a parent, it makes it so easy to feel carefree once you're inside. I would definitely recommend including this in your Walt Disney World itinerary! We can't wait to go back!
I was provided with tickets in exchange for my honest and unbiased review. All opinions are my own.
You May Also Like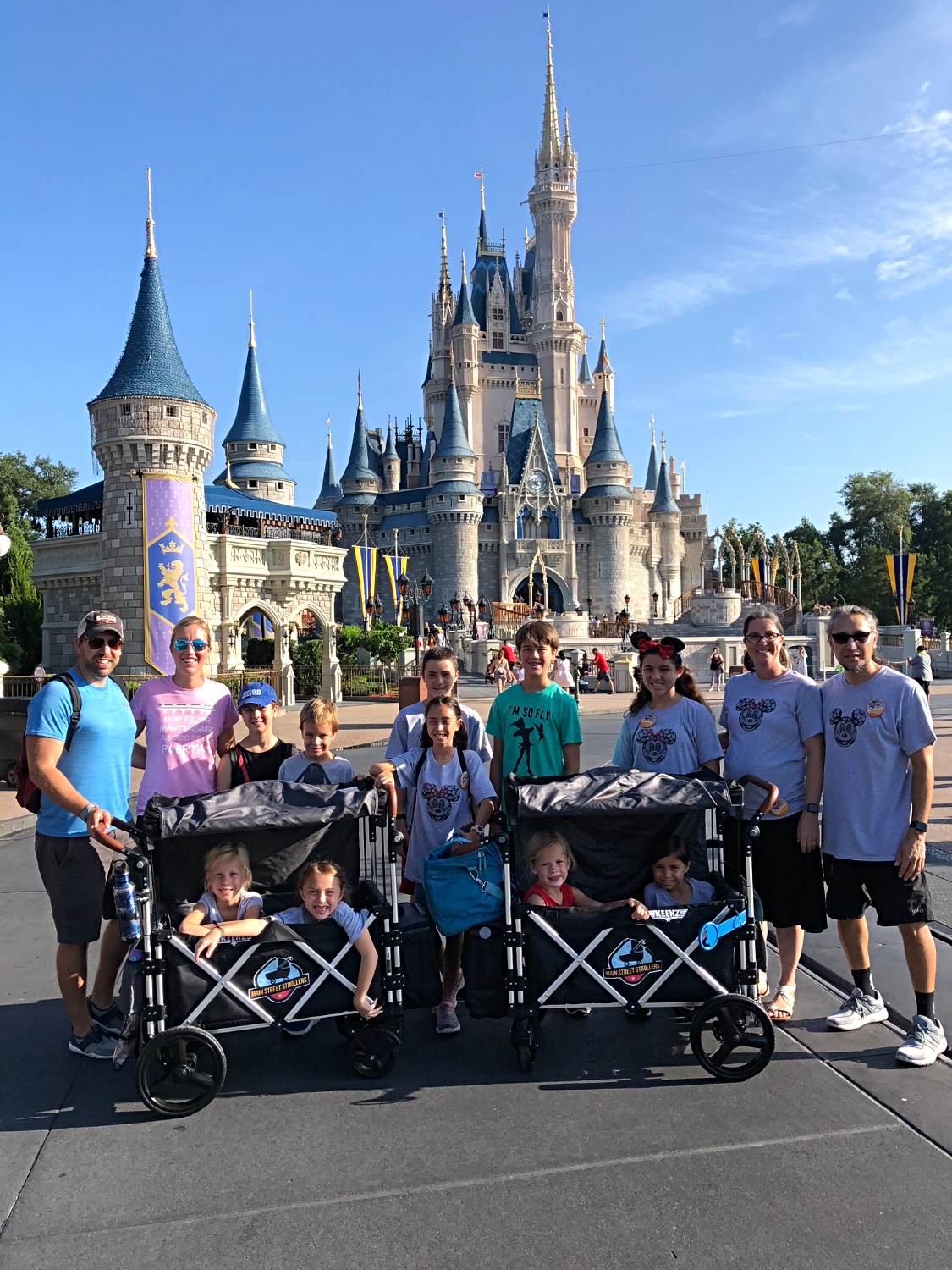 September 25, 2018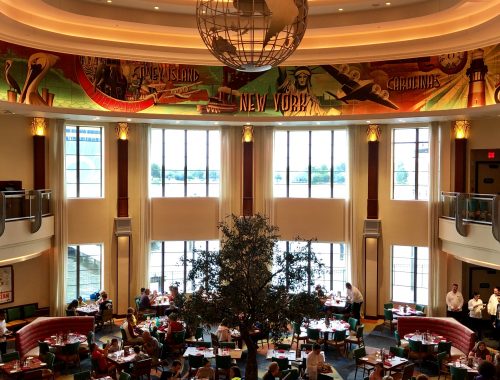 June 11, 2019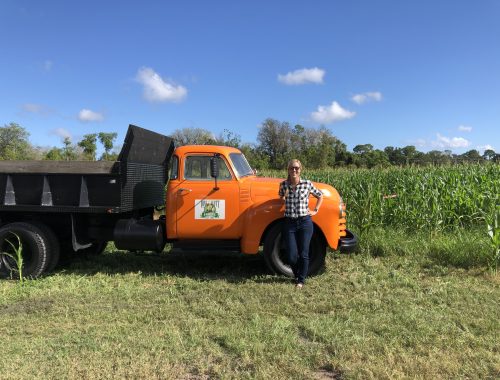 October 4, 2019