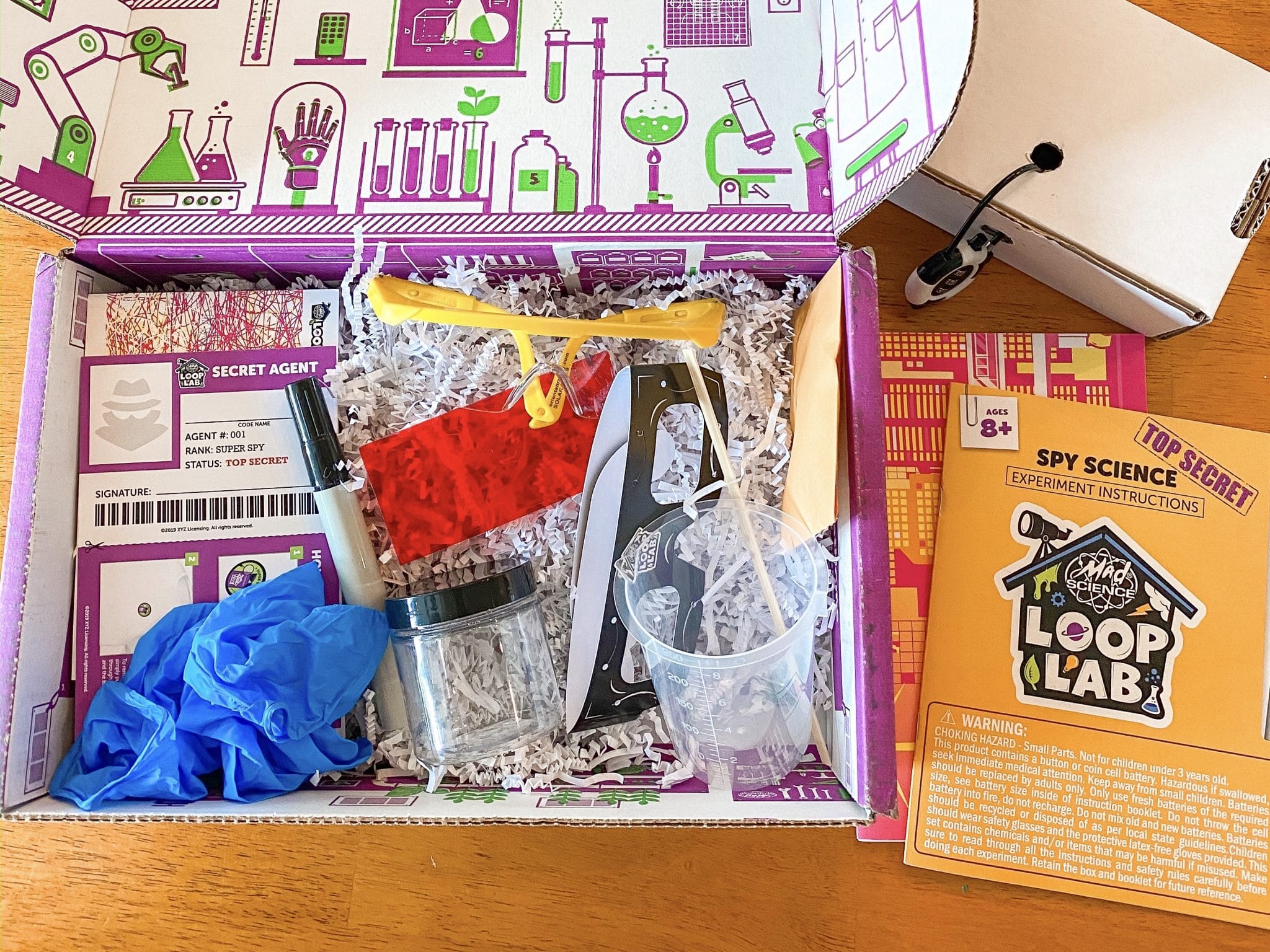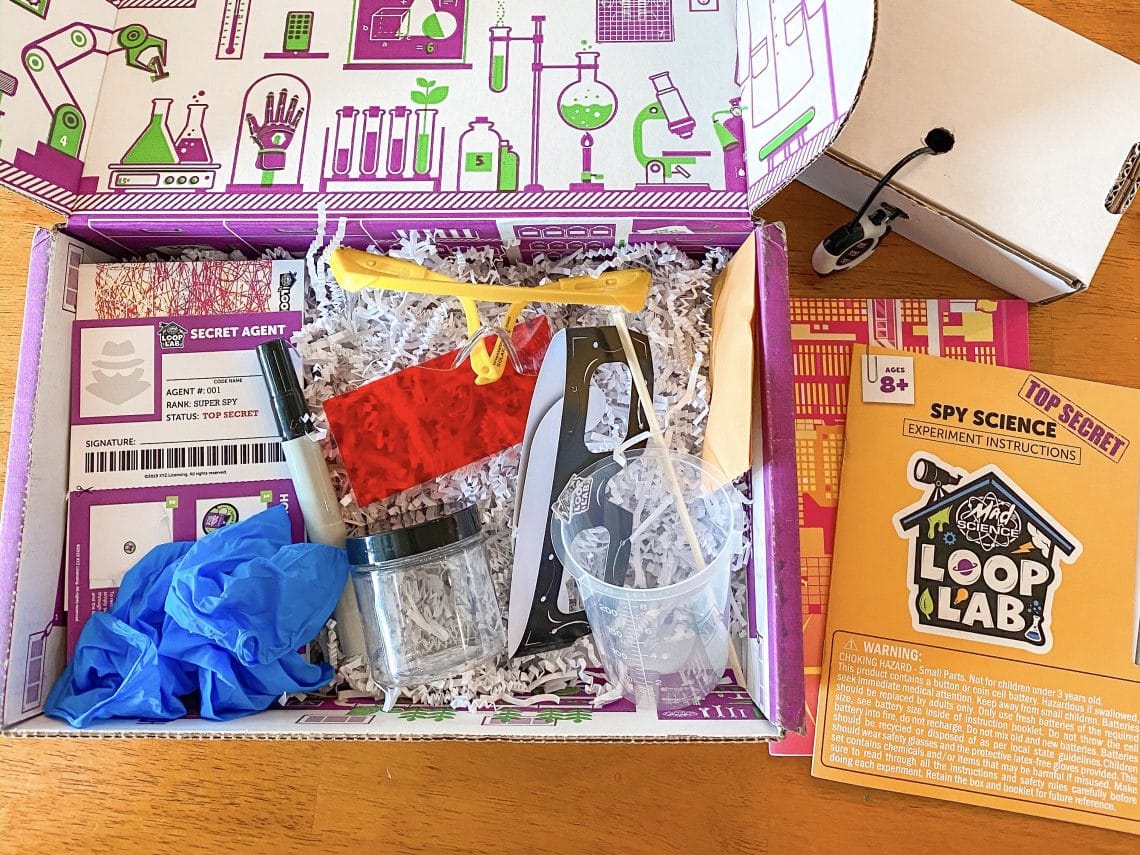 Science for Kids with Loop Lab Subscription Box
March 2, 2020
Sharing is caring!
I don't know about you, but as a Mom, there are some things that are easier to do at home than others. And when it comes to science experiments, I definitely drop the ball sometimes. Since we are a part time homeschooling family, it's really important that I stay on top of my children's learning. And I can take all the help I can get in science! Loop Lab Subscription Boxes are an easy way to work science education into your home. Make science for kids so much easier with these boxes, sent directly to your door.
What is Loop Lab?
Each Loop Lab box is designed by the Mad Science team of experts, who have over 30 years of experience developing safety-tested and kid-approved experiments. They are the experts at making science fun! Mad Science is the world's leading science enrichment provider with programs including birthday parties, workshops, special events, and summer camps. Their mission is to inspire children through science, sparking lifelong imagination and curiosity. And I can attest to this happening with STEM at home with the Loop Lab subscription! Science with kids is easy with Loop Lab.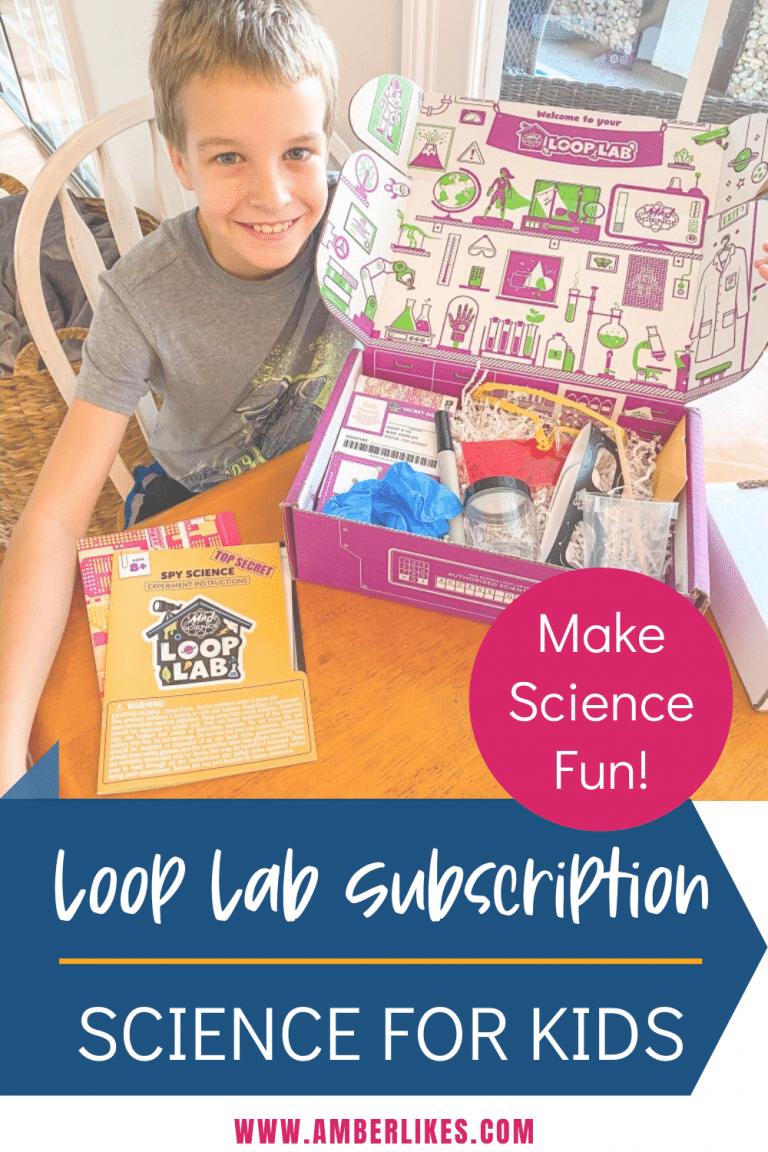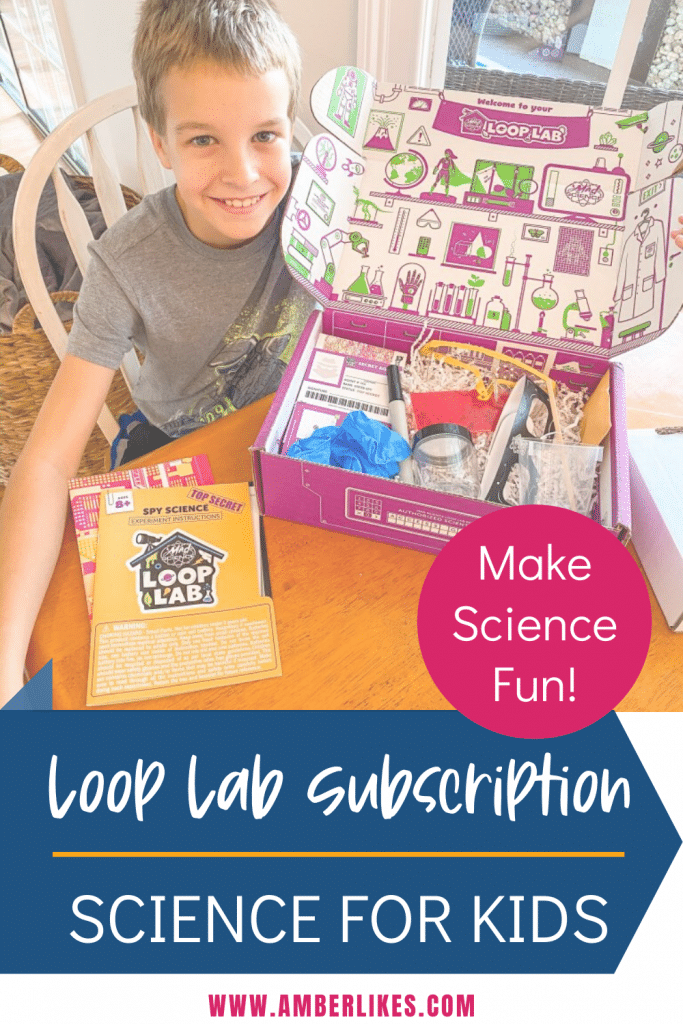 Why should you give it a try?
Science with kids can be easy with Loop Lab by Mad Science! Everything you need is sent in the box! And I mean everything. That's not true with other "easy" science experiments I've tried at home. Something unusual will be required like potting soil. But with our Loop Lab box, we only needed to add tape! Everything we needed was actually in the box. In fact, this even included all of the supplies to make invisible ink!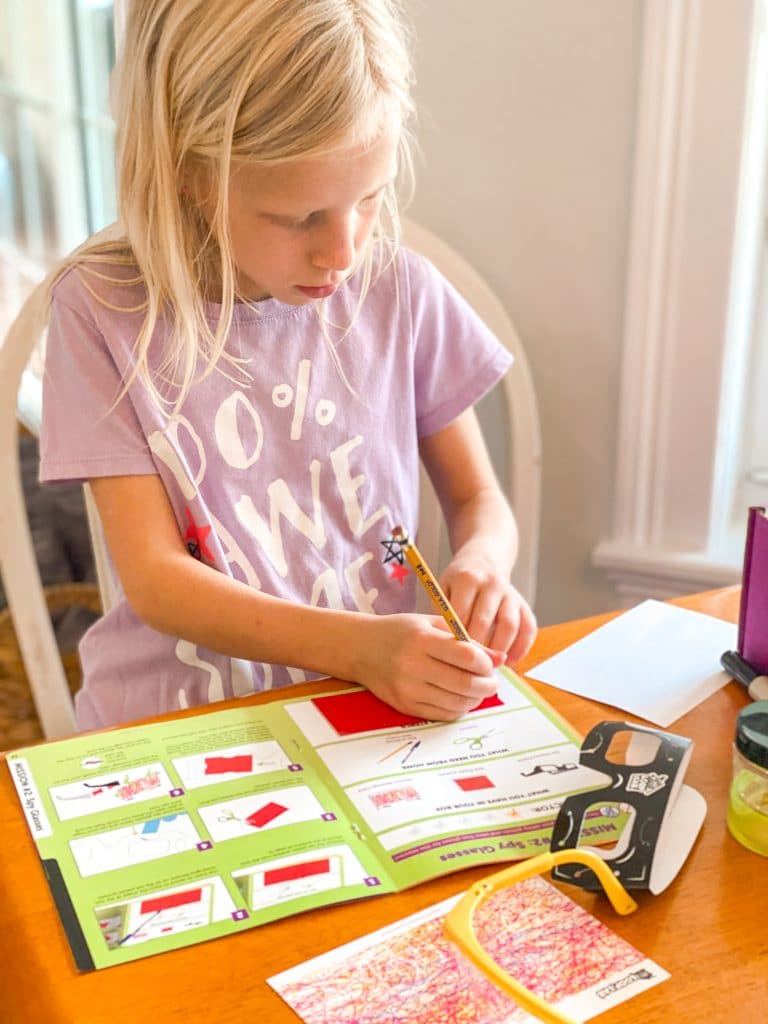 This is a truly convenient and hassle free experience. We opened ours on a Sunday evening, and I was getting ready to help the kids with the box. But I headed out to the garage to check on something, and they had started all on their own! There were several experiments in the book, and my 8 and 10 year old were able to complete them completely on their own. It truly was so easy for this busy Mom!
Science for kids can actually be fun!
So what did we actually do with our Loop Lab box? We made invisible ink! Safety goggles were required, as well as gloves. My kids felt like true scientists! And they looked like the part too! They assembled a marker. Invisible ink was concocted. They created their own spy glasses. There was even a hidden code on the box itself that held the combination to unlock a secret box! During all of these activities, my kids were learning STEM while having fun. They shared the activities and learned a lot! It was amazing to watch science for kids come alive right at my kitchen table.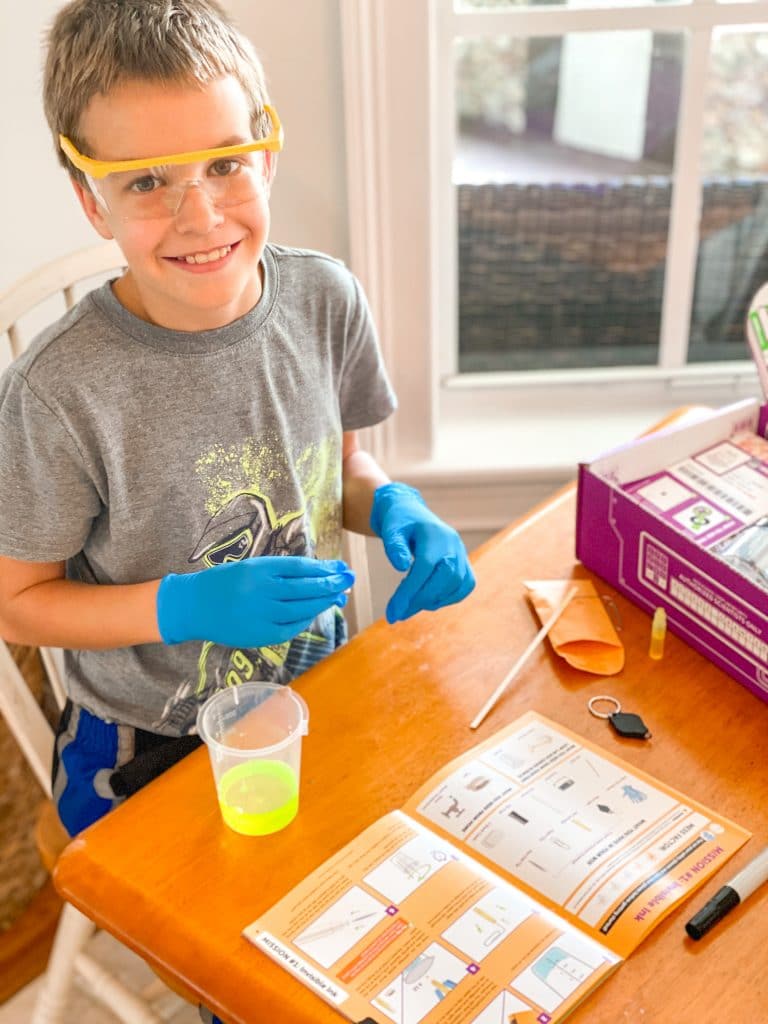 When you subscribe to Loop Lab, you are making an easy decision to bring science into your home. STEM activities can actually be easy to do! I know lots of parents are scared of STEM and handling science for kids. I can certainly understand that as a veteran homeschooling Mom for the past ten years. And whether you are homeschooling or at traditional school, making time for STEM and science at home is a great choice. And with Loop Lab by Mad Science, it's truly easy to have educational fun at home!
You May Also Like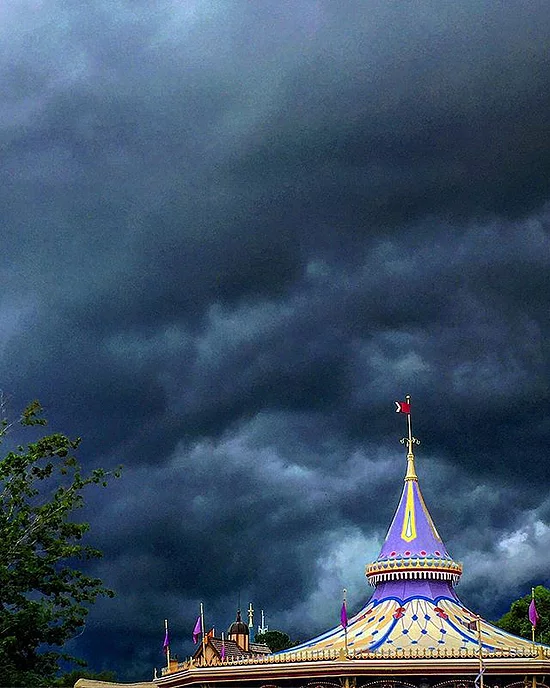 July 29, 2017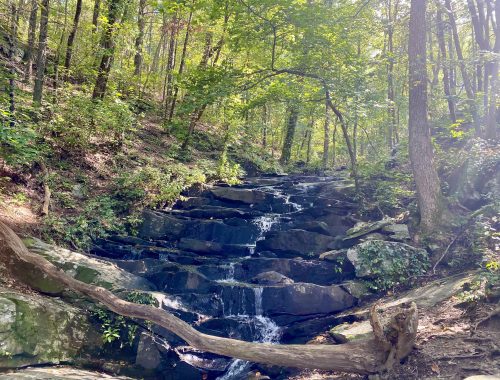 November 11, 2020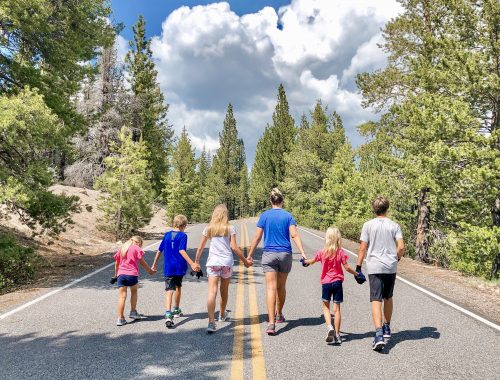 September 26, 2019