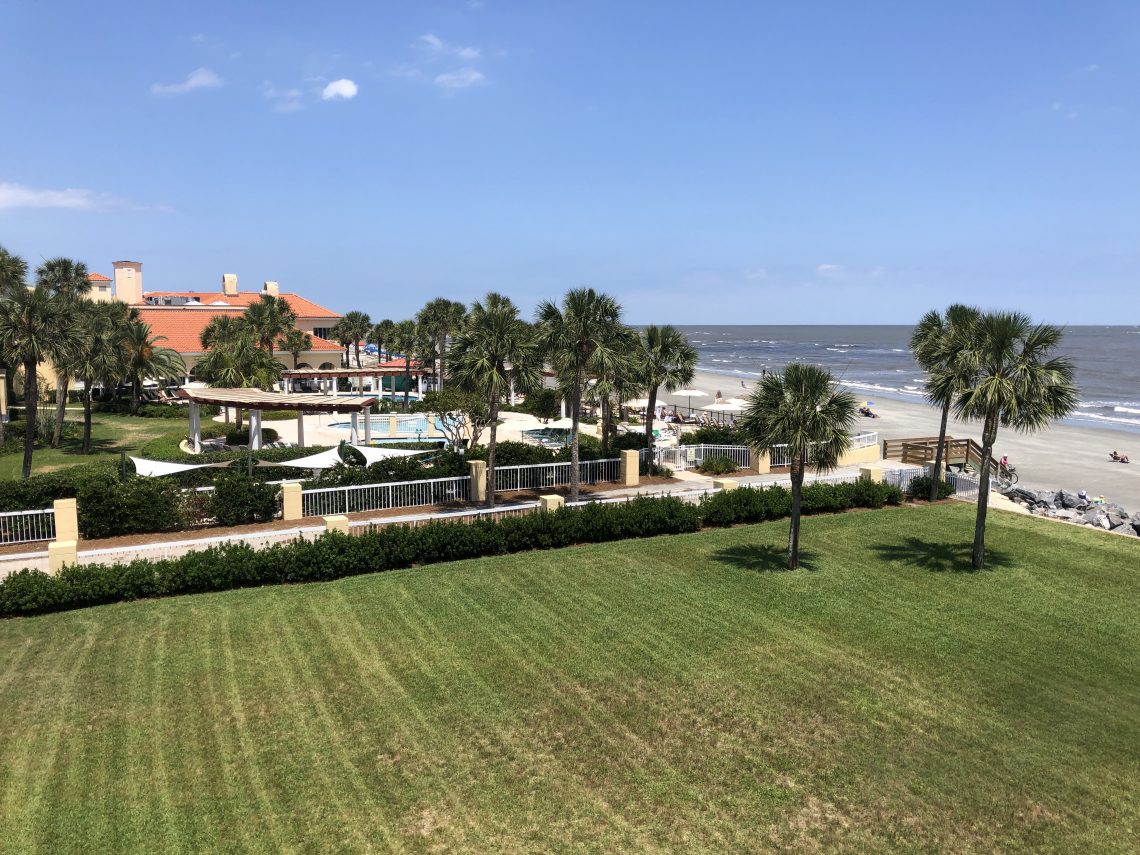 The King and Prince Resort: 4 Reasons It's Perfect for Family Travel!
May 21, 2019
Sharing is caring!
How do you get summer started right? With a beach vacation, of course! We spent our very first day off school at The King and Prince Beach and Golf Resort in St. Simons Island, GA. This resort is just an easy 3 hour and 20 minute drive from the Orlando area. The Georgia Golden Isles is such a beautiful area! And The King and Prince Resort is the perfect place for families to create beautiful memories. This historic resort has beautiful pools, spacious accommodations, delicious meals, and much more. Keep reading to find the top four reasons The King and Prince Resort belongs on your family's travel bucket list!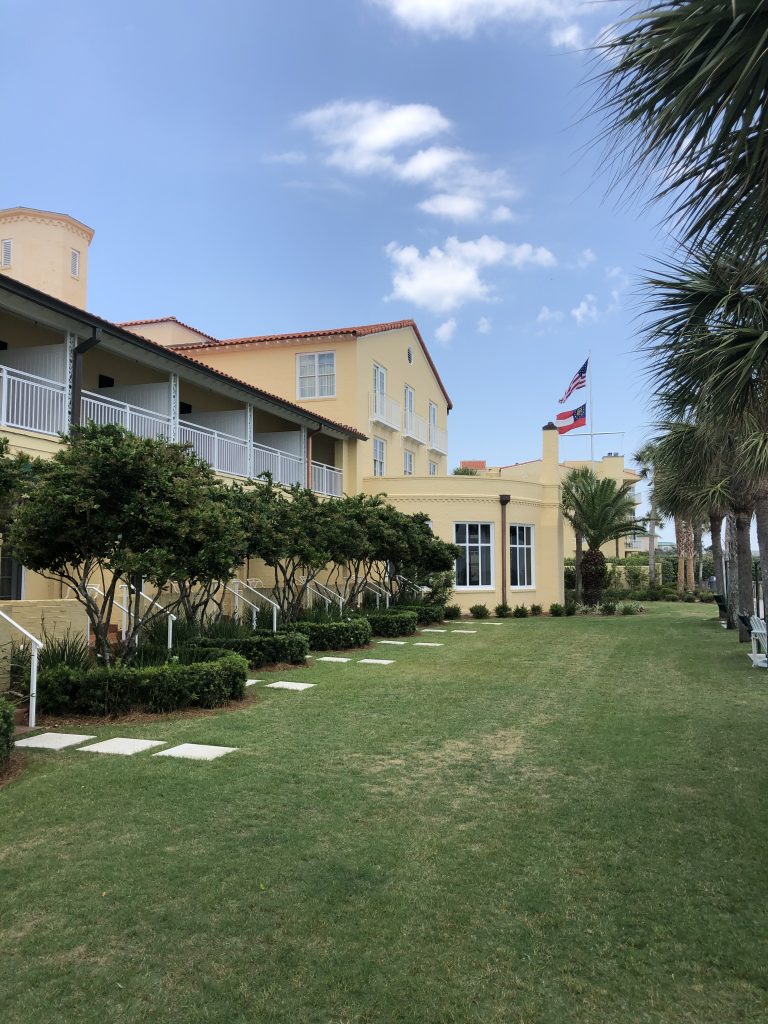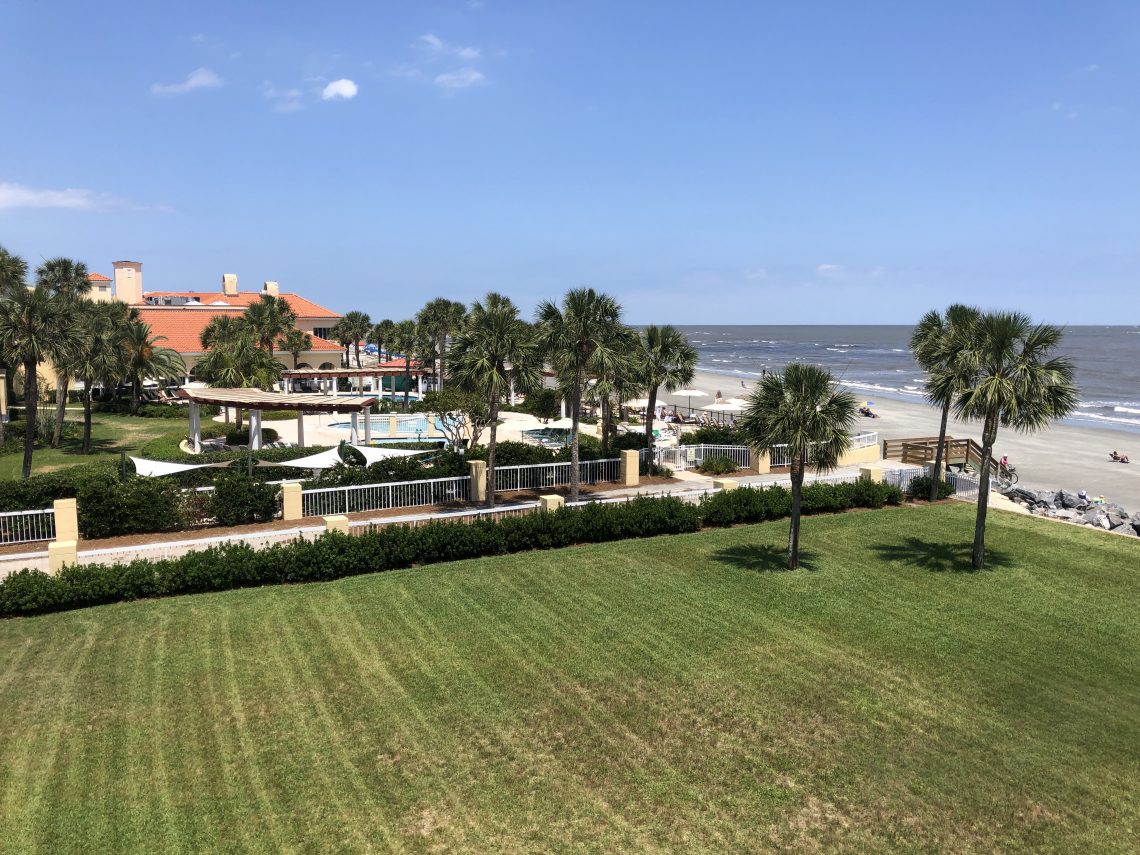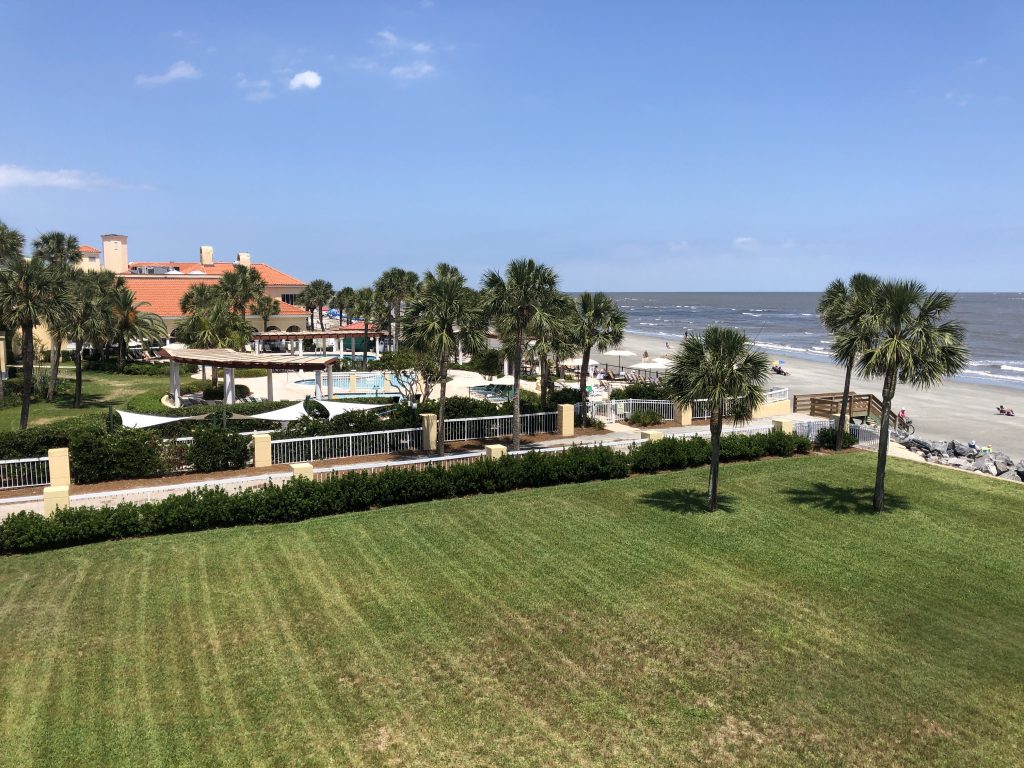 1. Location, location, location
The King and Prince Resort is situated on St. Simons Island, on a beautiful part of the beach. On this particular part of the shore, there's a huge variance in the tide. So at certain times of the day, the waves are crashing against the shore, but at other times, there's a sandbar that you can walk out to hundreds of feet out in the water. It's really entertaining, and educational as well, to watch the tides and how much they change throughout the day!
This also means that you need to be very mindful of the tides if you choose to journey out to the sandbar. As soon as the tide starts to shift and move in, the water gets deep very quickly! My husband and I kept a very close eye on the time and knew the tide charts by heart before we ventured out. It was an adventure, but always be sure to be prepared before heading out, especially with little ones!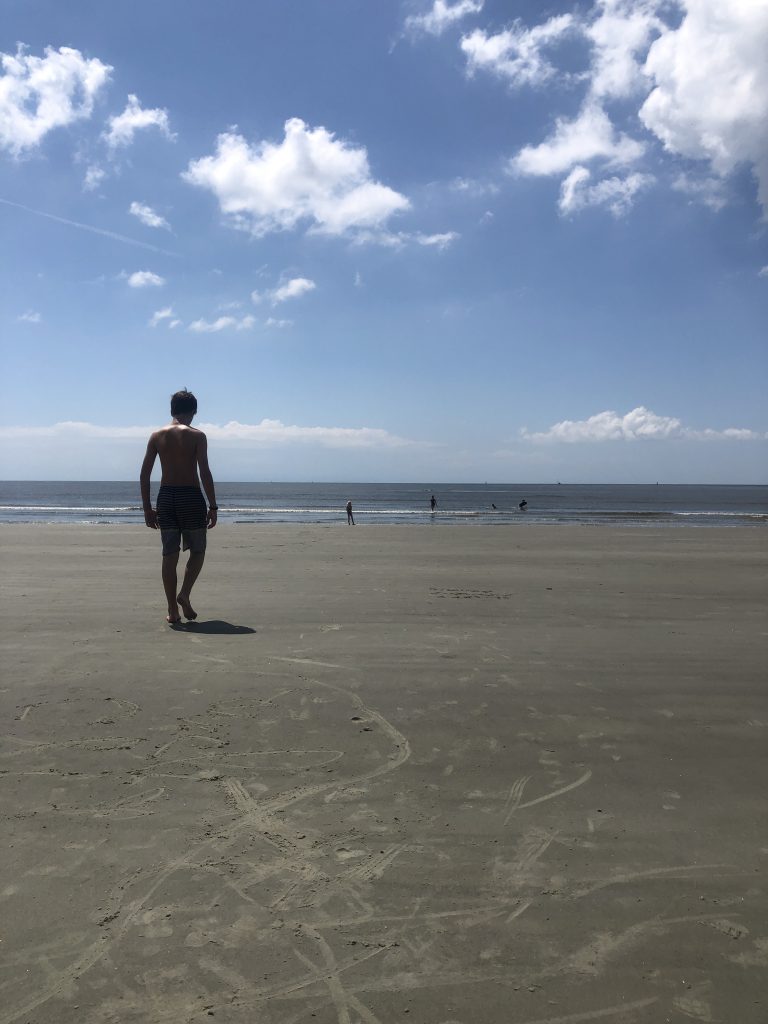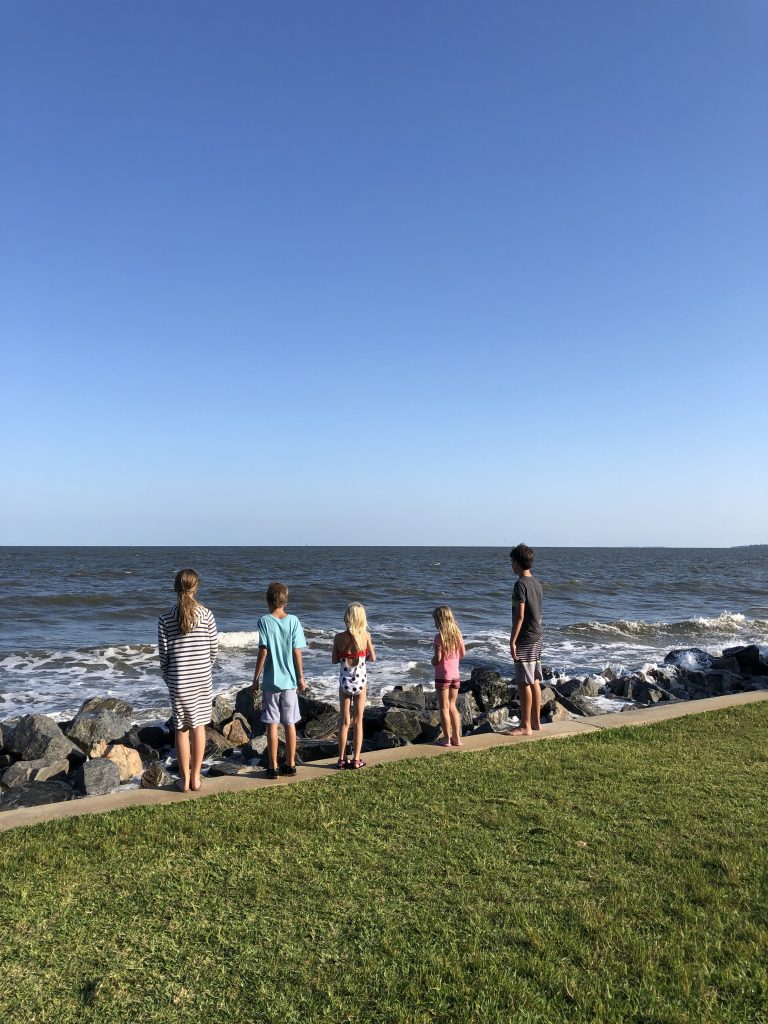 The town of St. Simons Island is also adorable and full of interesting little shops and eateries. One morning, when the boys of our family were golfing, the girls and I took a walk to town. Even for a five year old, it was an easy journey and we found the St. Simons Lighthouse, museums, playgrounds, and beautiful art! You can stay busy at the resort, but if you're looking for a day out, St. Simons Island downtown is a great option!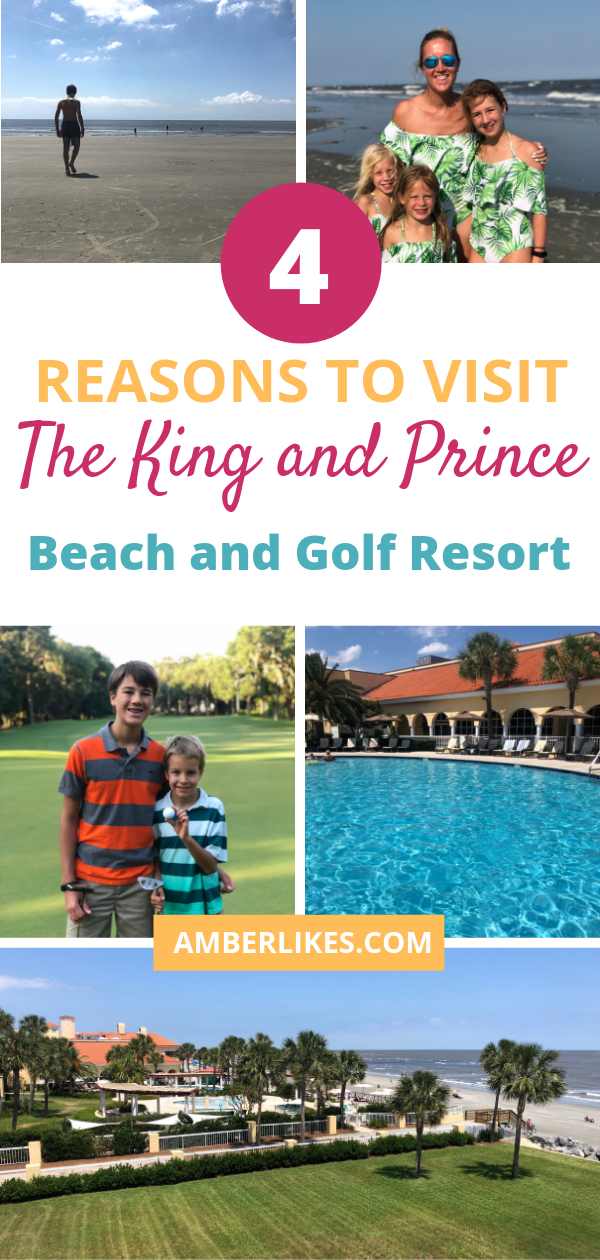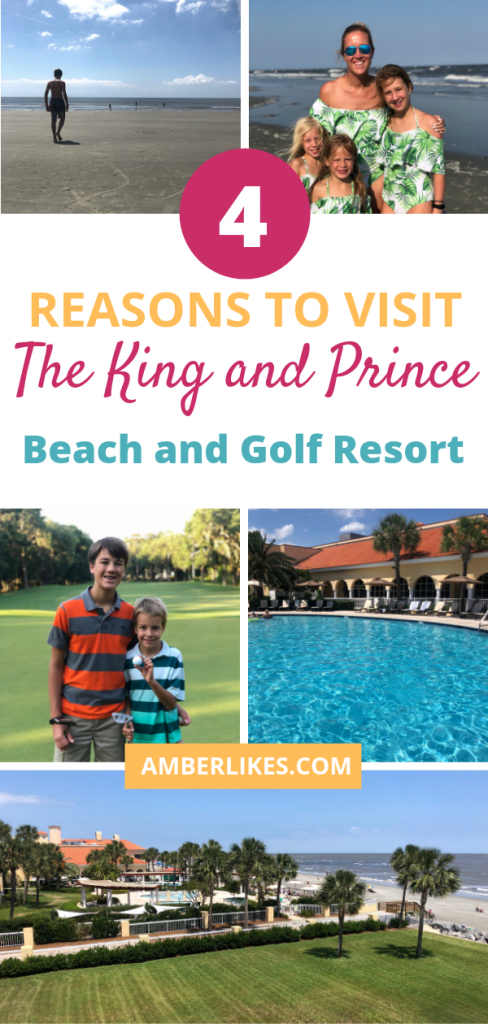 2. Gorgeous and Delicious Oceanfront Dining
At The King and Prince Resort, you always have oceanfront dining available at Echo. We had the pleasure of dining at this restaurant for breakfast, lunch, and dinner. So we were able to try so many amazing dishes! From start to finish, these were gourmet options, with vegan and gluten-free choices available. For appetizers, you have to try the Black Truffle Fries! The kids meals included generous portions and had healthy options.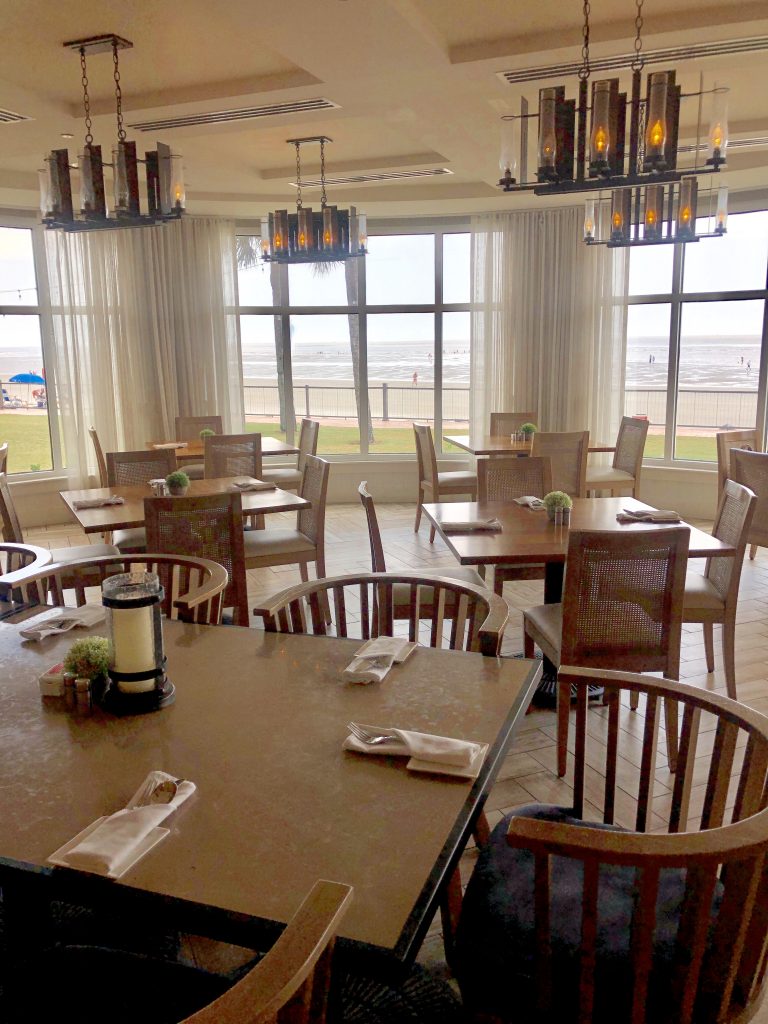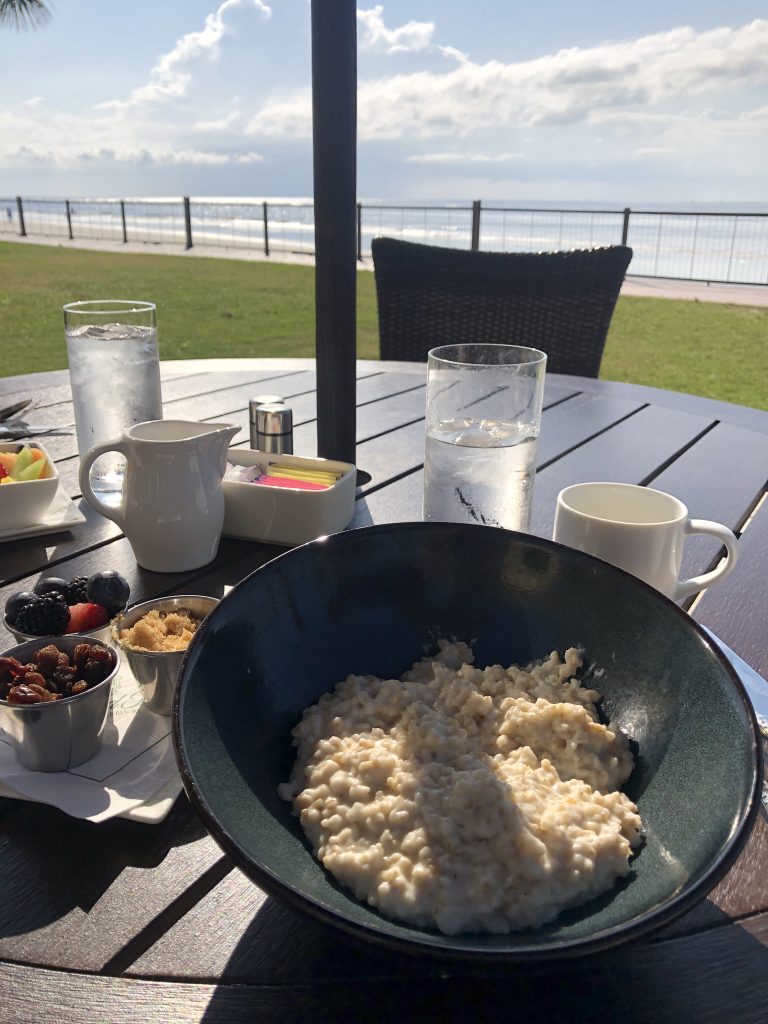 For dessert, the kids had an amazing Shipwrecked ice cream sundae, and it was such a big portion! For the adult desserts, we enjoyed this amazing Cheesecake Brownie dessert and also a Butter Cake that melted in your mouth. You can't go wrong with any meal at Echo from morning until night! It feels luxurious and welcoming at the same time and has amazing options for each meal.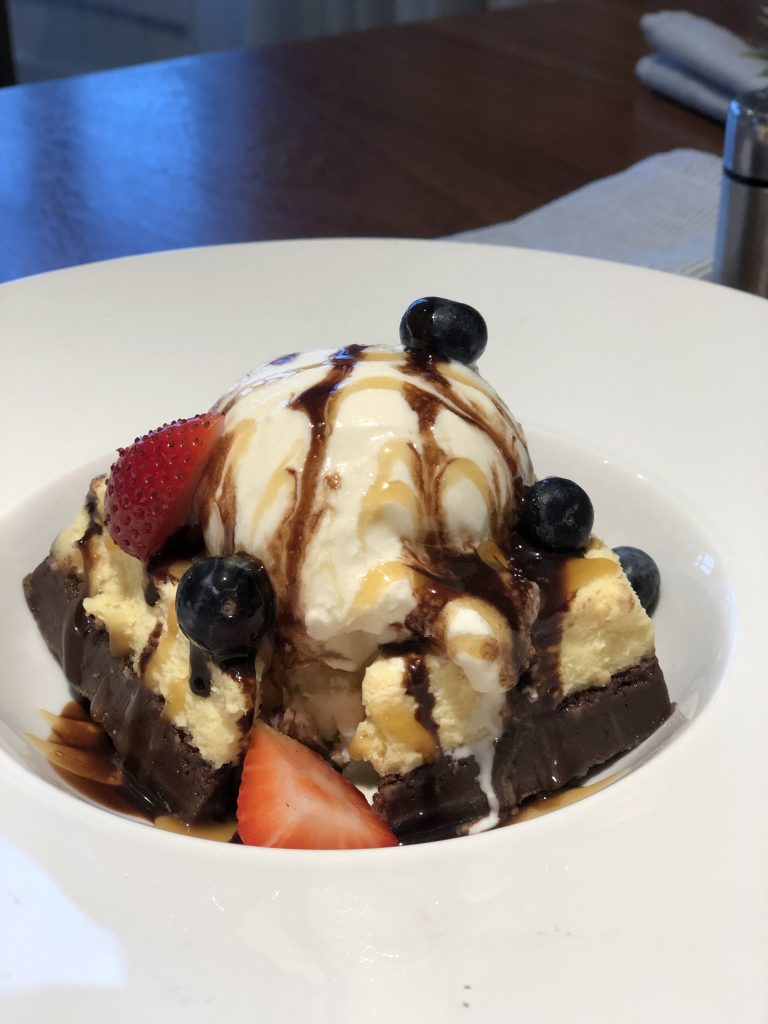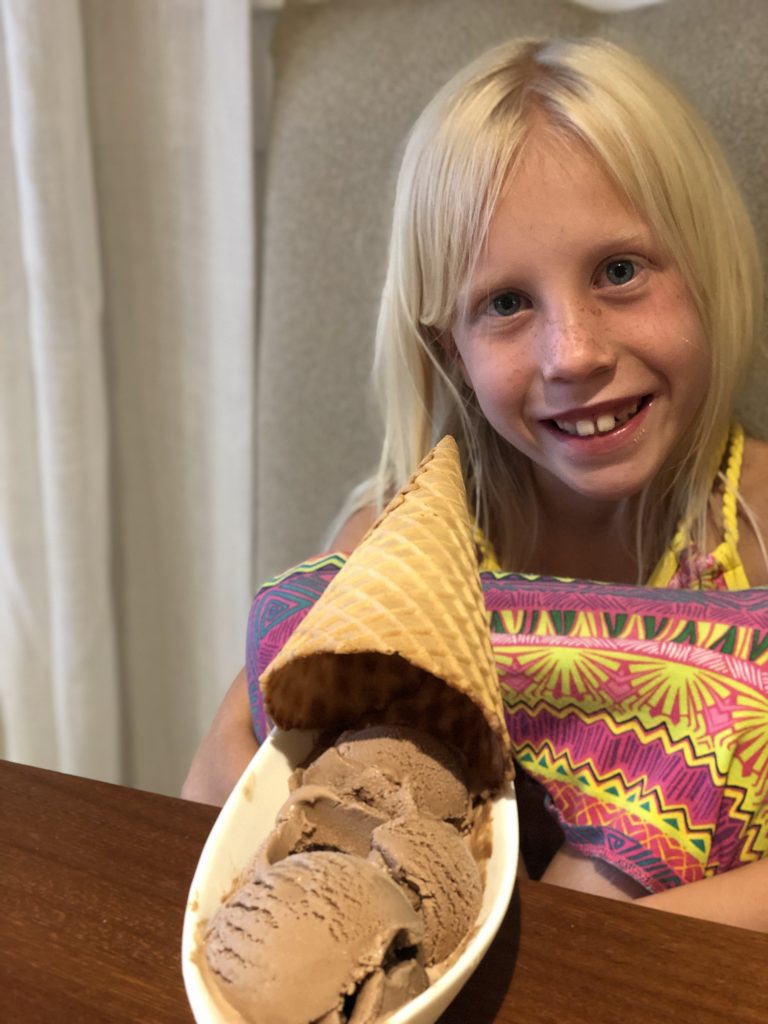 3. World Class Golfing in a Beautiful Setting
My husband and two sons love to visit new golf courses when we are traveling. It's a great bonding activity for them, and also a great way to check out more of the local area. You really see a lot of land when you travel 18 holes! The King and Prince golf course was a wonderful addition to their vacation!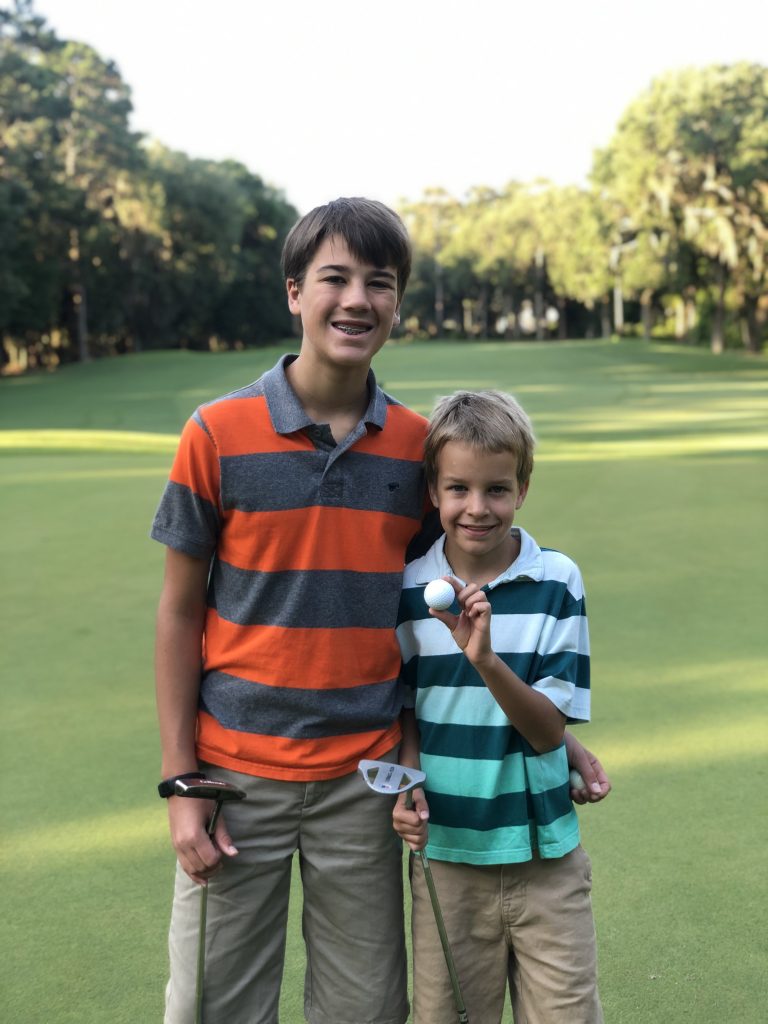 According to my husband, the course was very well laid out. The fairways and greens were impeccably maintained. And it was very unique to be golfing in a marsh! They have visited many golf courses in lots of different locations, and this was one of their all-time favorites! The staff were very accommodating and even let them borrow two putters that hadn't made it into their bags when packing. They even saw wildlife like deer, alligators, and lots of birds. If you have any golfers in your family, be sure to schedule some time on the greens during your stay at The King and Prince Resort!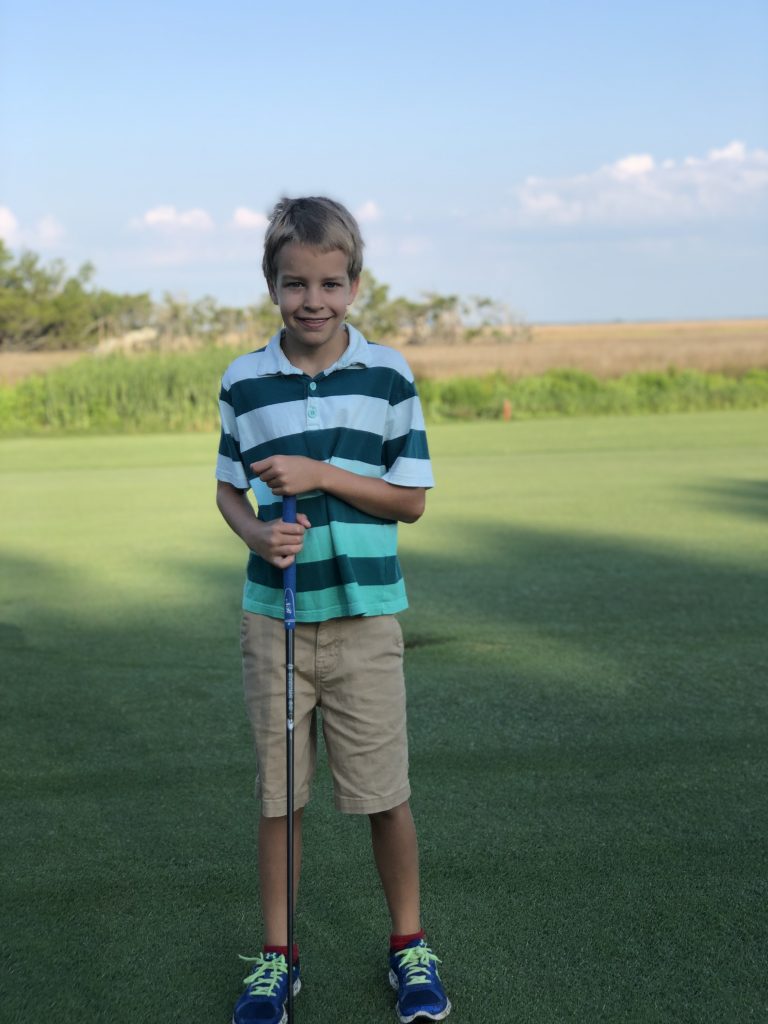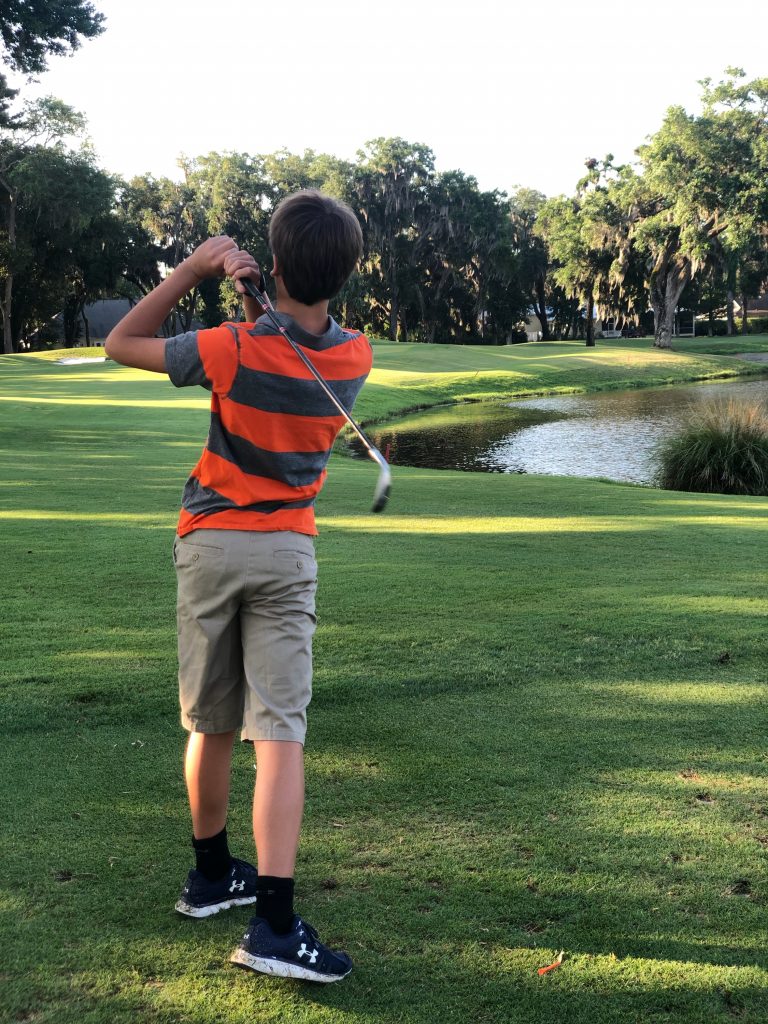 4. Comfortable Accommodations for Large Families
During our time at The King and Prince Resort, we stayed at a beautiful two bedroom oceanfront villa. This villa had a full kitchen, dining area, large balcony, and two full bathrooms. It comfortably fit our family with a cot and pull out sofa in the living room. It's not always easy to find accommodations for our large family, and at The King and Prince Resort, we fit perfectly! They even have larger three bedroom villas if you need more space!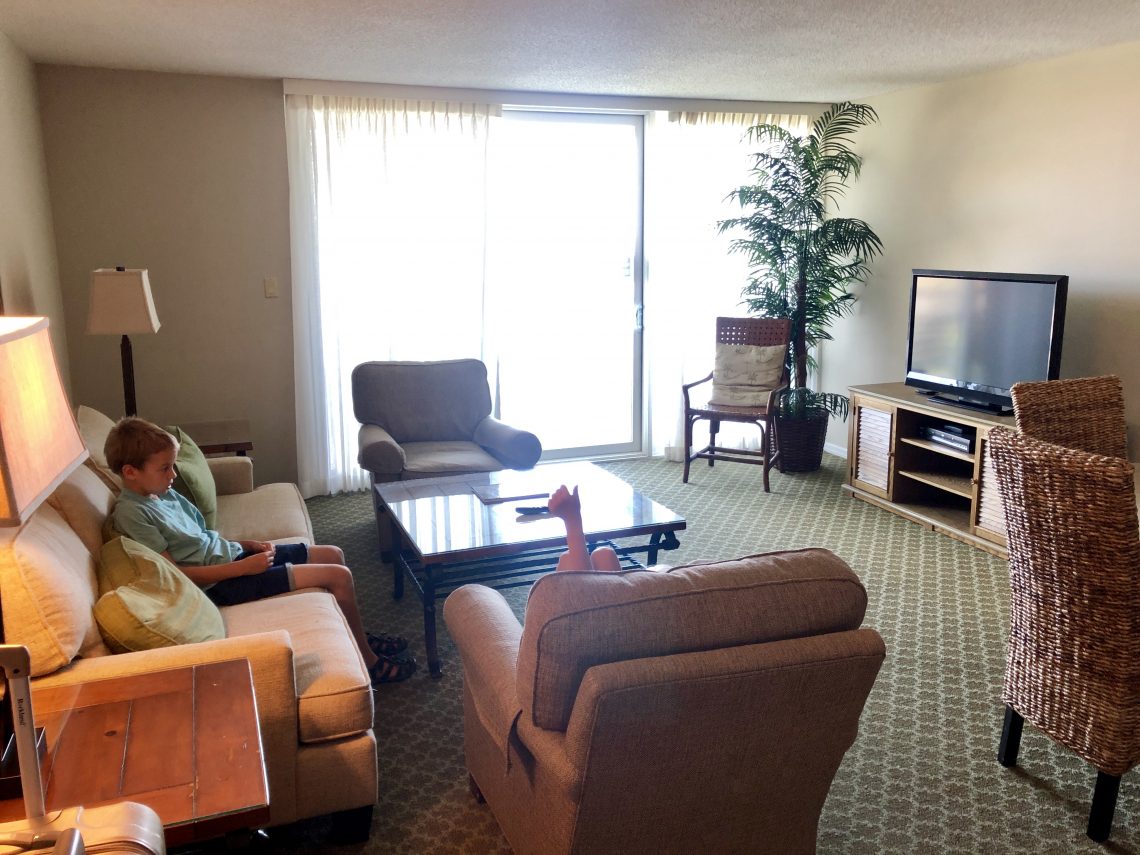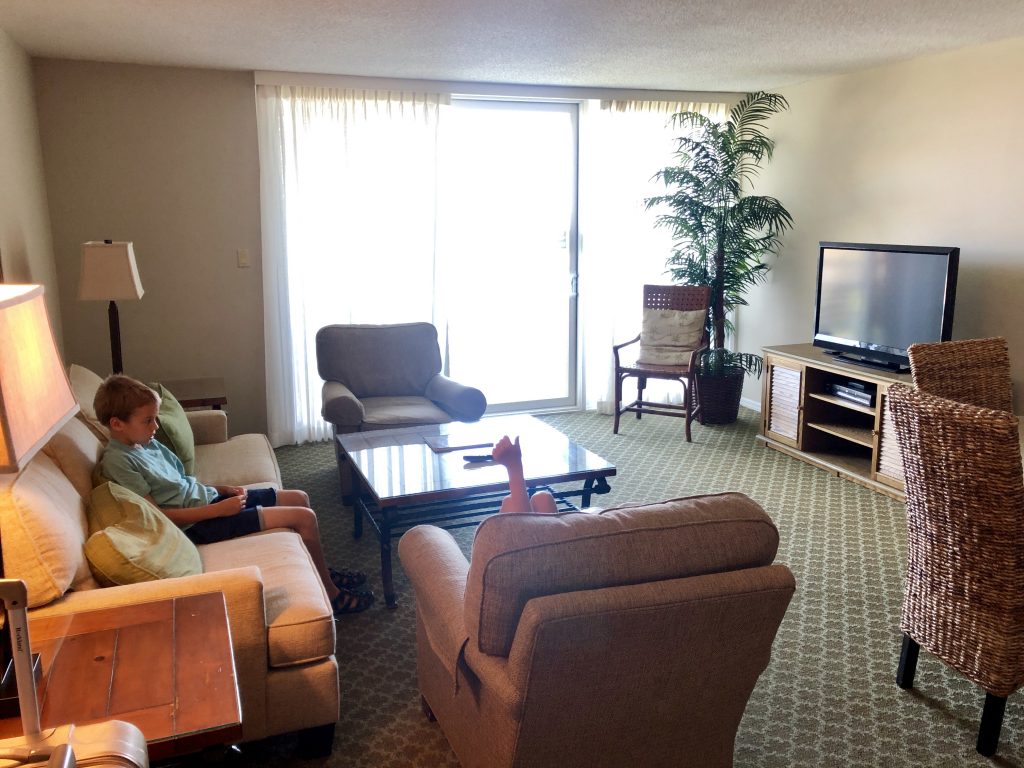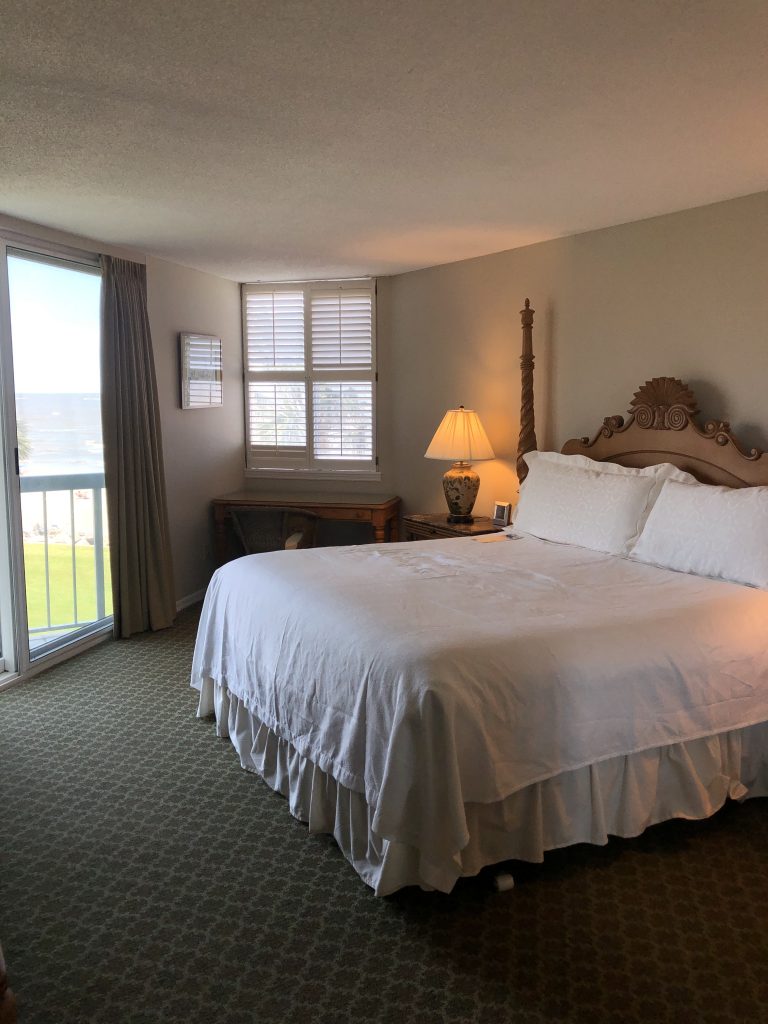 It's so incredibly helpful for our family to have a kitchen! We were able to store leftovers from our meals at Echo, and have a few small things on hand like sports drinks and yogurt. When you have kids, you know how important this is in making your life a little easier!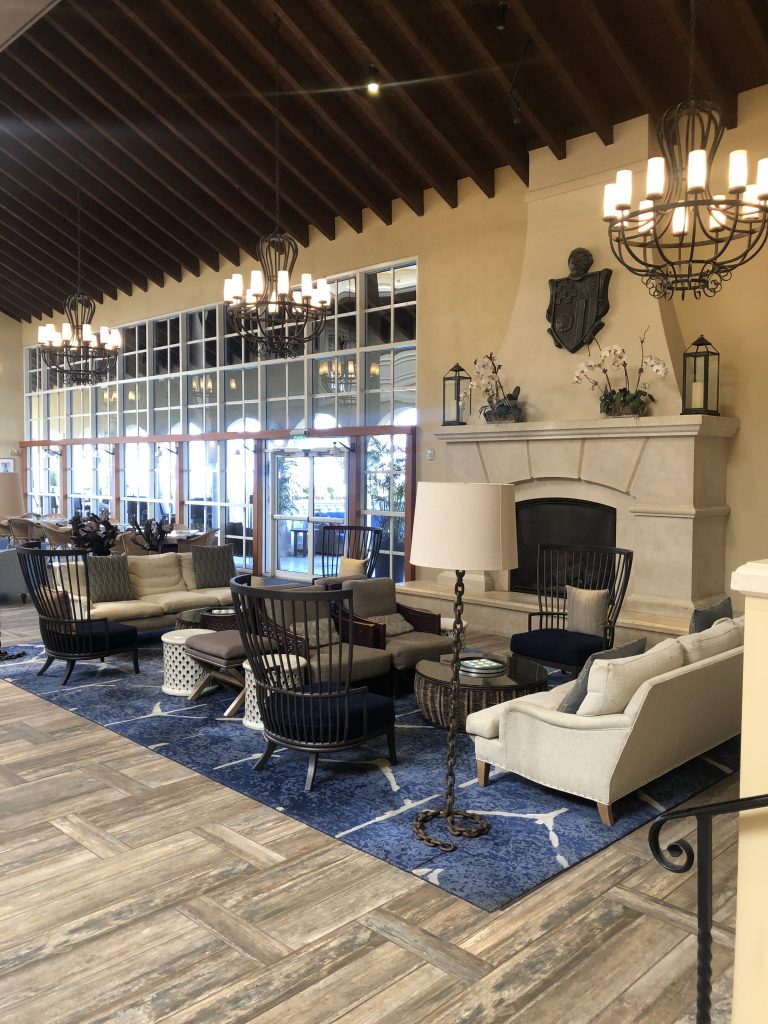 There are many different options for accommodations at the resort, from the historic main building, to the several oceanfront options. They even have some pet friendly rooms available for an additional fee! No matter what type of accommodations or room style you are looking for, you are likely to find it at The King and Prince Resort.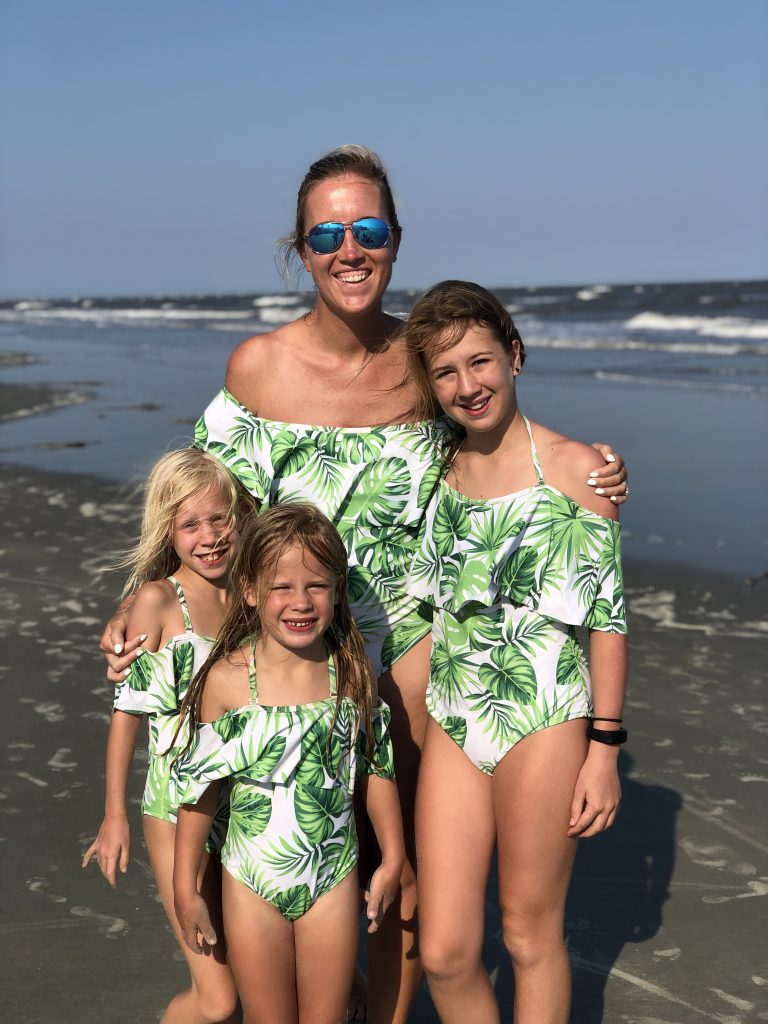 *We were provided lodging and dining in exchange for our honest and unbiased review. All opinions are my own.
You May Also Like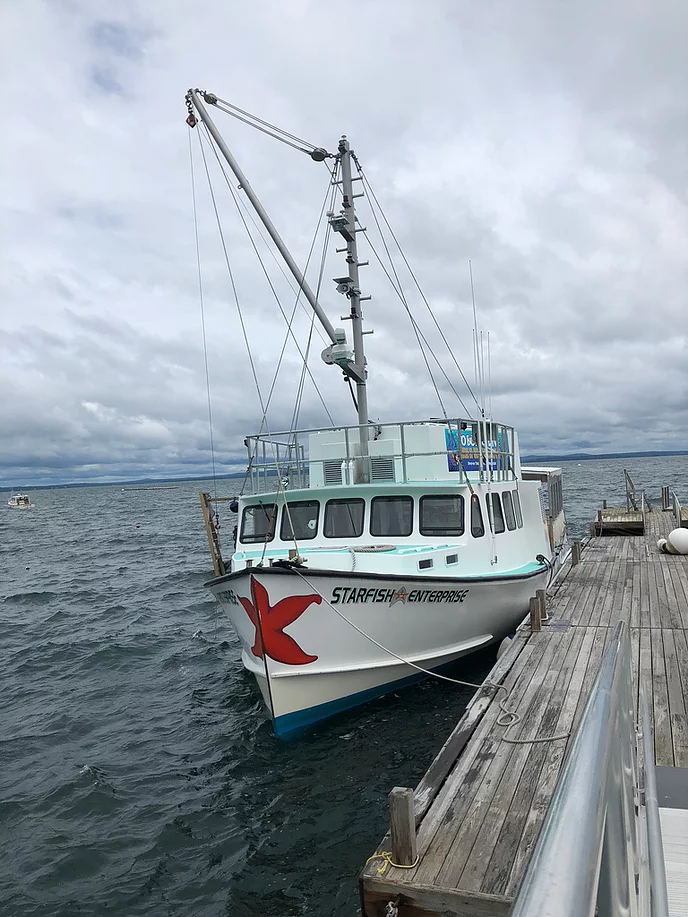 June 26, 2018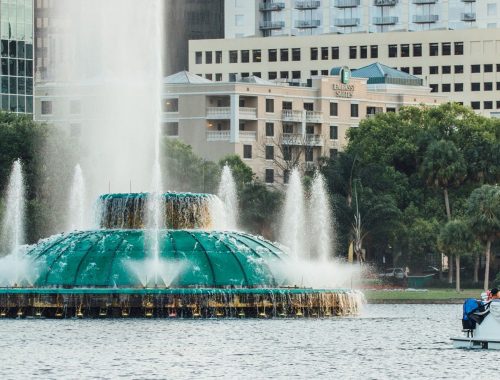 April 28, 2020