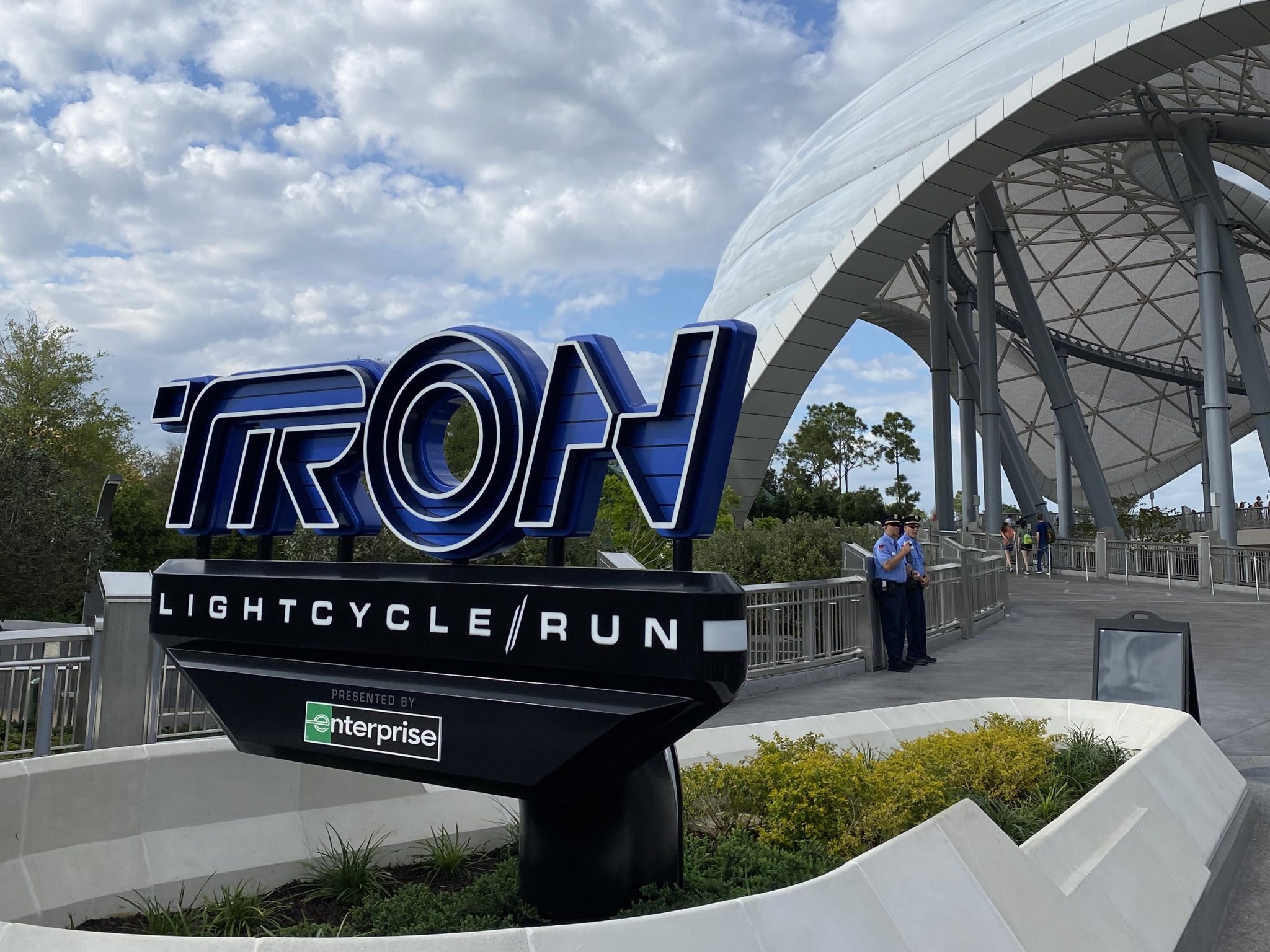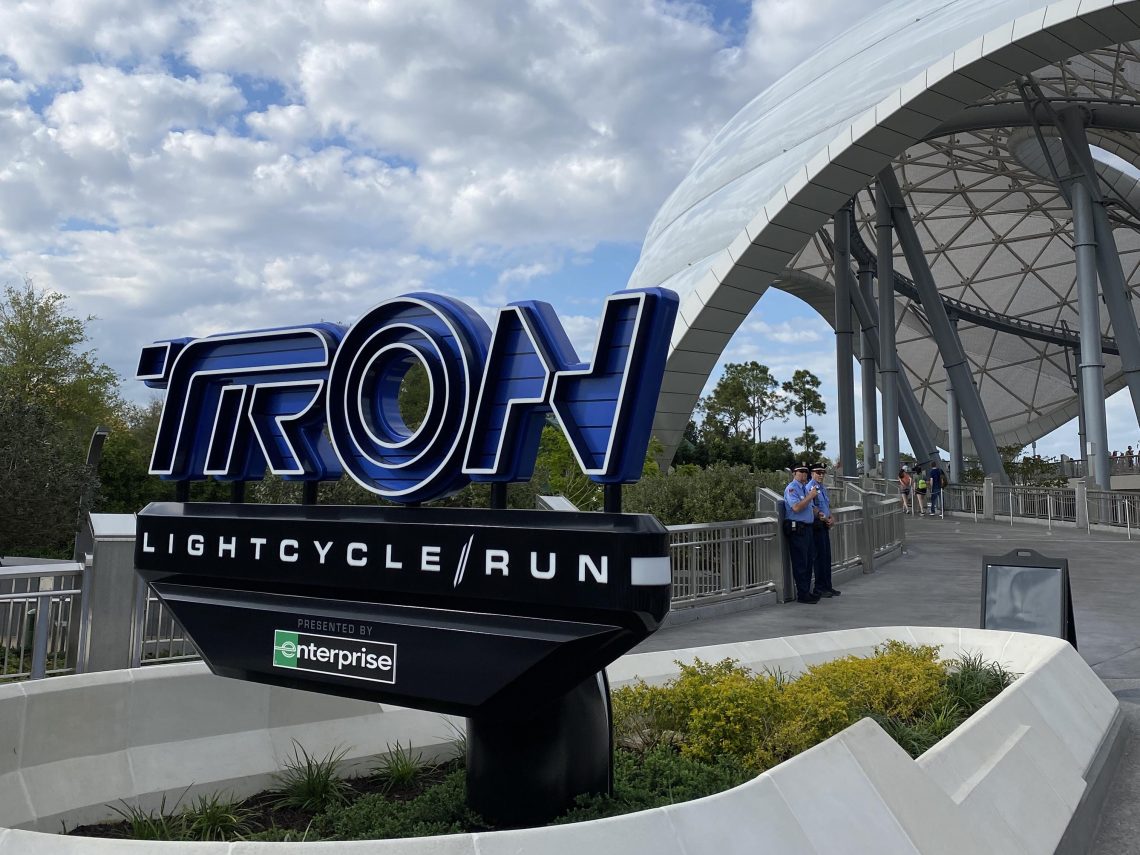 Tron at Disney World: The New Tomorrowland Experience
March 29, 2023
Sharing is caring!
Tron at Disney World is a fast moving thrill ride in Tomorrowland!
There have been several new attractions at Disney World recently. From Remy's Ratatouille Adventure to Guardians of the Galaxy Cosmic Rewind, there's been a lot of new things to love at the Disney Parks. And Tron Lightcycle/Run at Disney World is at the top of the list of new things to love!
My family and I recently had the chance to preview this attraction. And it's definitely one of our new favorites! It's fast, it's unique, and it has an amazing theme. Have you seen the Tron movies? In order to prepare for this new ride, we watched the original and the newer movie. They were so much fun! And it was so great to prepare for the ride!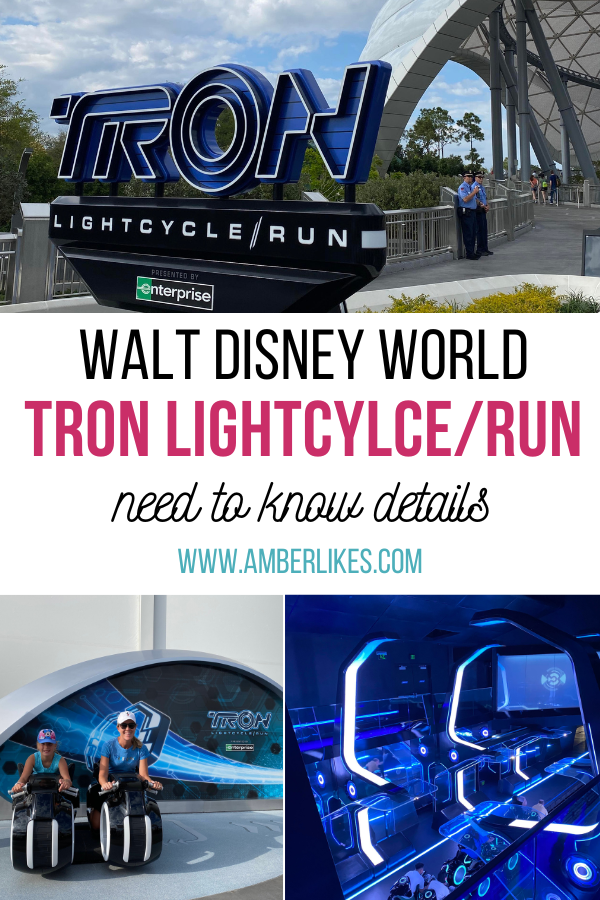 What is Tron?
Tron is a new attraction at Disney World's Magic Kingdom theme park located in Orlando, Florida. The ride is based on the 1982 science fiction film of the same name. This movie tells the story of a hacker who is transported into a digital world. And in this world, he must fight for his life in various competitions.
The Tron ride at Disney World, known as "TRON Lightcycle Power Run," is a roller coaster that takes guests on a high-speed ride through the digital world of Tron. Guests board "lightcycles," which are motorbike-like vehicles that are launched into a neon-lit, futuristic world of speed and thrills.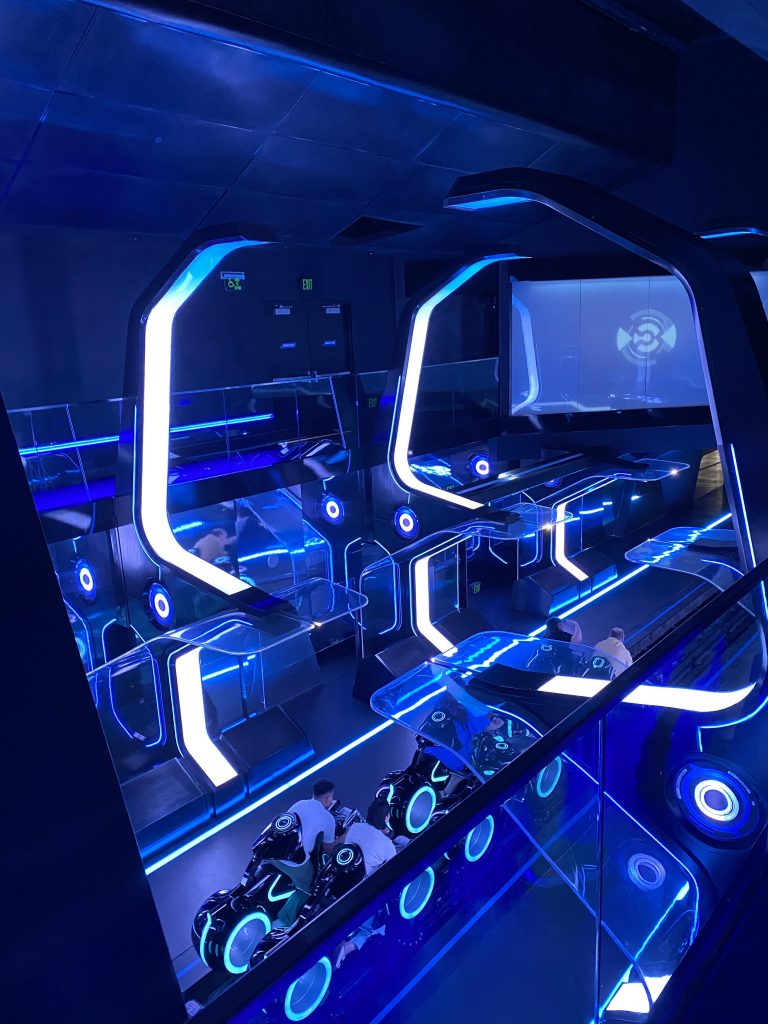 The ride features an indoor and outdoor portion and reaches speeds of up to 60 miles per hour. It also includes a number of twists, turns, and drops. In addition, it also has special effects like light cycles that appear to race alongside riders.
There are also FREE lockers available for every guest. This is a quick and easy process and you'll need to leave all your items behind.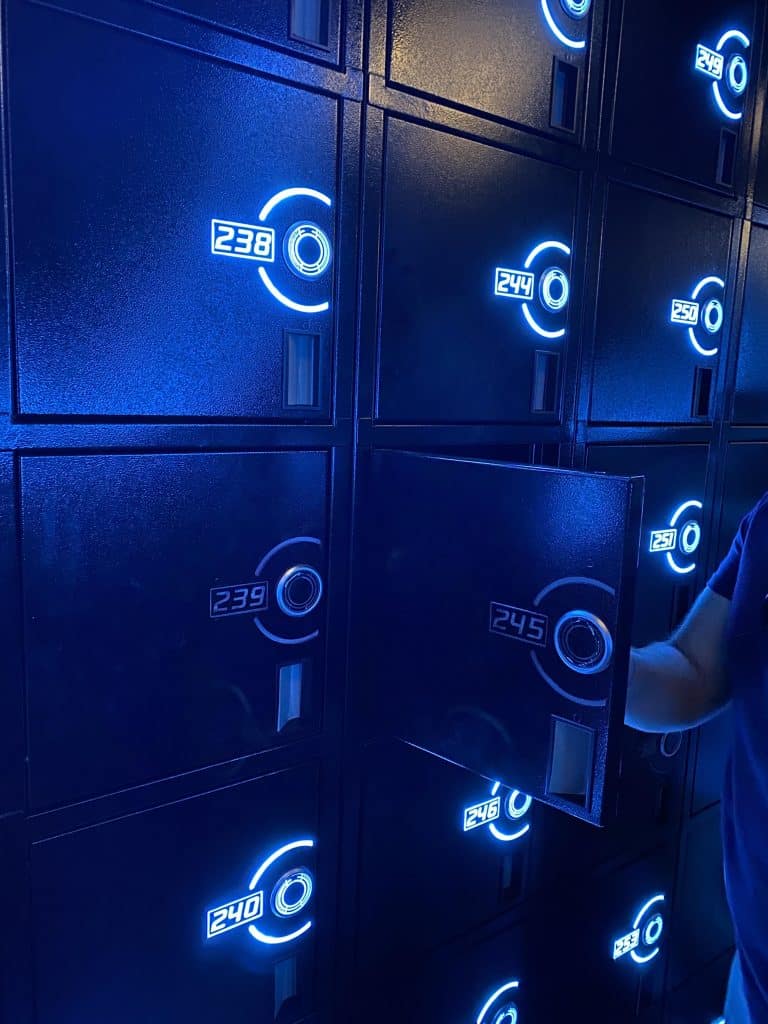 You can also check the ride vehicle outside the ride before you enter the queue. This is a very unique ride that requires a somewhat awkward seating position. So if you have any doubts about the ride vehicle, you can test it outside the ride.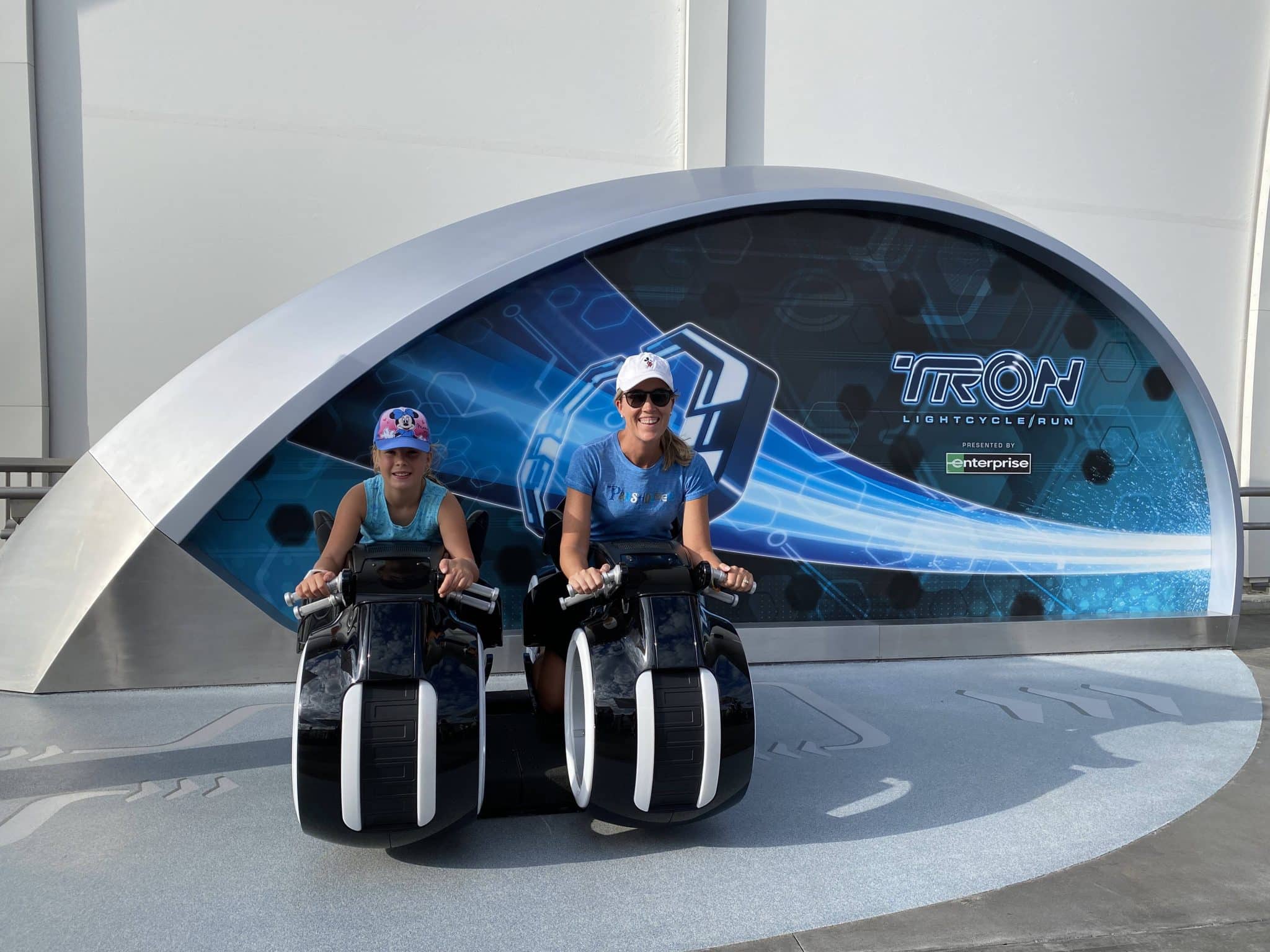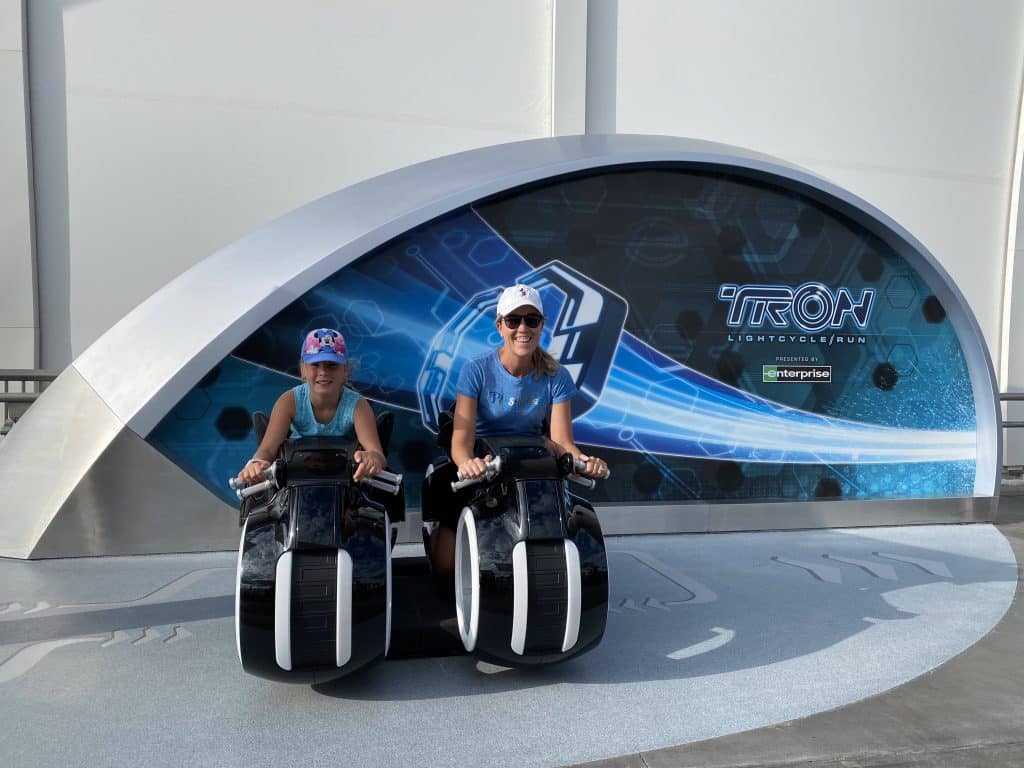 Tron is a must-see for fans of the film or anyone who loves fast-paced, thrilling rides. It is located in Tomorrowland, near Space Mountain and the Tomorrowland Speedway.
What is Tomorrowland?
Tomorrowland is one of the themed lands at the Magic Kingdom park in Walt Disney World Resort, located in Orlando, Florida. It is a futuristic and science fiction-themed area that explores the possibilities of the future and the technology that could shape it.
The attractions in Tomorrowland include Space Mountain, a thrilling indoor roller coaster that simulates a journey through space. And Buzz Lightyear's Space Ranger Spin is an interactive ride where guests can shoot lasers at targets to earn points. Other popular attractions include Tomorrowland Transit Authority PeopleMover, a slow-moving ride that offers guests a relaxing tour of Tomorrowland. And of my favorites is the Carousel of Progress, a classic attraction that follows an American family's technological advancements through the decades.
In addition to the attractions, Tomorrowland also features restaurants, shops, and other entertainment options. Some of the popular dining options in Tomorrowland include the Cosmic Ray's Starlight Cafe, which serves burgers, sandwiches, and other American fare, and the Tomorrowland Terrace Restaurant, which features a variety of international cuisine.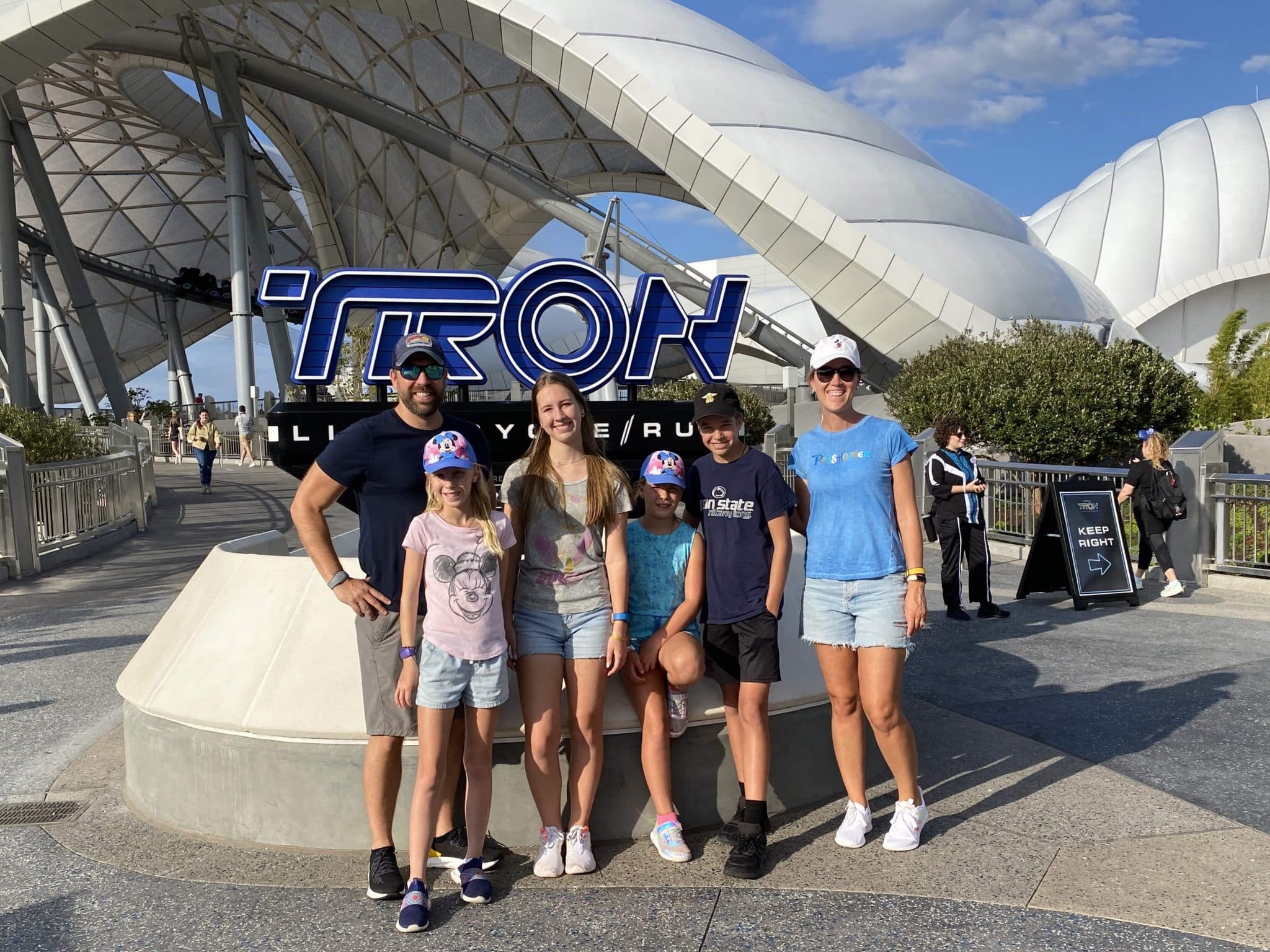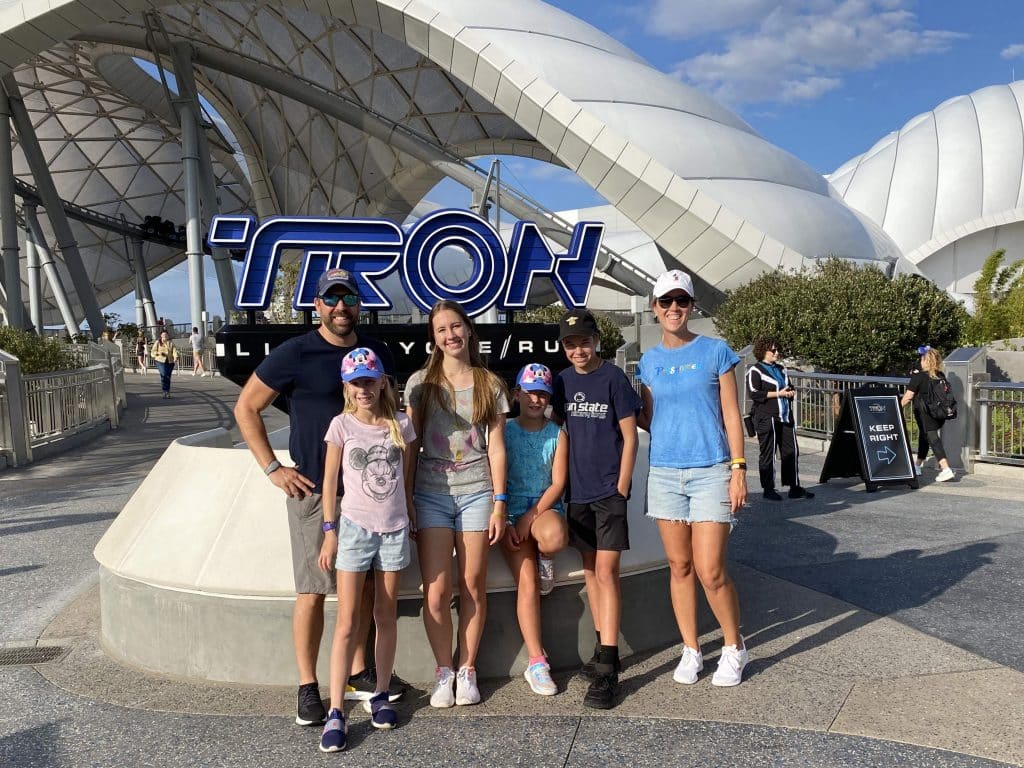 Overall, Tomorrowland at Disney World offers a fun and exciting look at the possibilities of the future and the technology that could make it happen.
Newest Rides at Disney World
There's always something new at Disney World! Here are some of the most recent additions to the Parks.
Mickey & Minnie's Runaway Railway – This is a trackless dark ride located in Disney's Hollywood Studios. It takes guests on a wacky adventure through a cartoon universe featuring Mickey and Minnie Mouse.
Star Wars: Rise of the Resistance – This is an immersive, multi-part attraction located in Star Wars: Galaxy's Edge at Disney's Hollywood Studios. It combines elements of a dark ride and a walk-through attraction. And it's a motion simulator to create an unforgettable experience that puts guests in the middle of a battle between the Resistance and the First Order.
Slinky Dog Dash – This is a family-friendly roller coaster located in Toy Story Land at Disney's Hollywood Studios. Guests ride in Slinky Dog-themed cars and experience twists, turns, and drops as they race around the track.
Remy's Ratatouille Adventure- This is a family friendly 3D ride at EPCOT. Join Chef Remy on a daring culinary caper that will captivate all your senses. You'll zip, dash and scurry through the bustling kitchen, dining room and walls of Gusteau's famous Paris restaurant.
Guardians of the Galaxy: Cosmic Rewind- This is an amazing roller coaster type simulator with incredible technology. Join the Guardians to save the universe! This family-thrill attraction features the first ever reverse-launch on a Disney coaster. And it's one of the largest fully-enclosed coasters in the world! A new innovation from Walt Disney Imagineering—this coaster rotates 360 degrees so you can focus on the action! It's one of our favorites.
How to Experience Tron at Disney World
First, you'll ned a Park admission ticket. Second, as of this writing, you'll need a Park reservation. Third, you'll need to make a reservation in the virtual queue. And finally, you'll have to be on time! All of these steps can be completed through the My Disney Experience App. This is such an important part of planning your Disney World vacation. Be sure to make the time to familiarize yourself with this system. You can book your virtual queue for Tron at 7 am on the day of your visit. This is basically a fastest finger game. Get ready and set your alarms!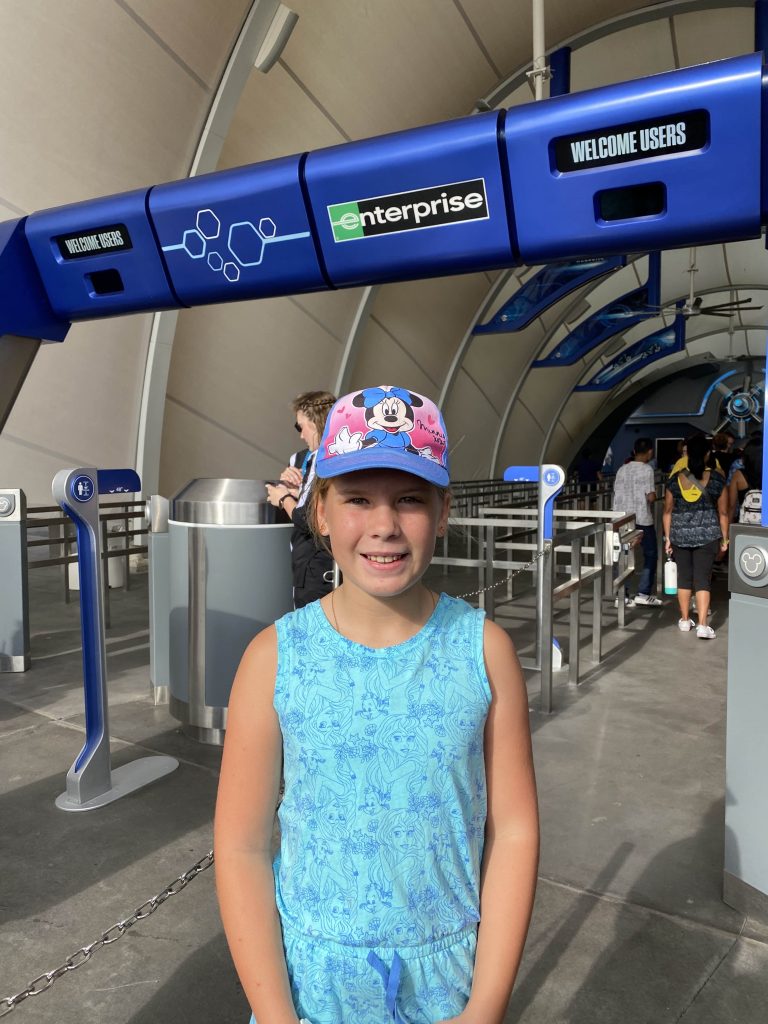 Tron is a wonderful addition to Walt Disney World. It has a retro feel with respect to the classic movie. But it also has such a unique and incredibly fun ride experience. Get out there and make those memories!
You may also like:
How to Plan a Disney Cruise in 10 Steps
Best Restaurants in Disney World
You May Also Like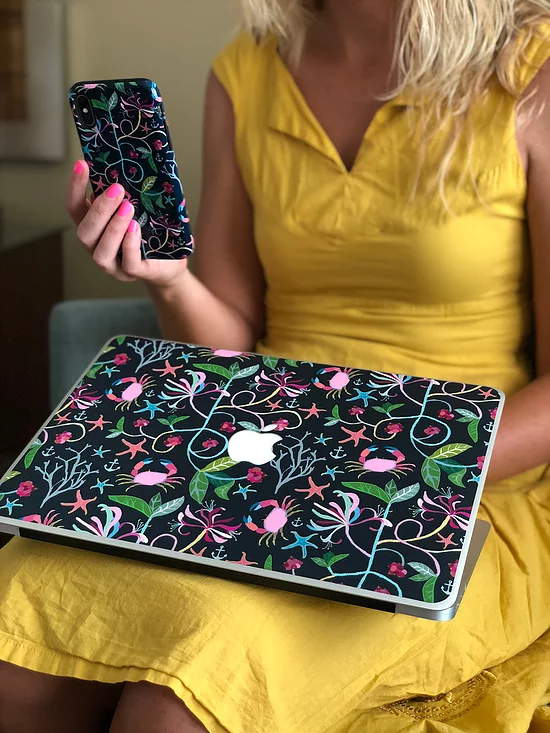 May 14, 2018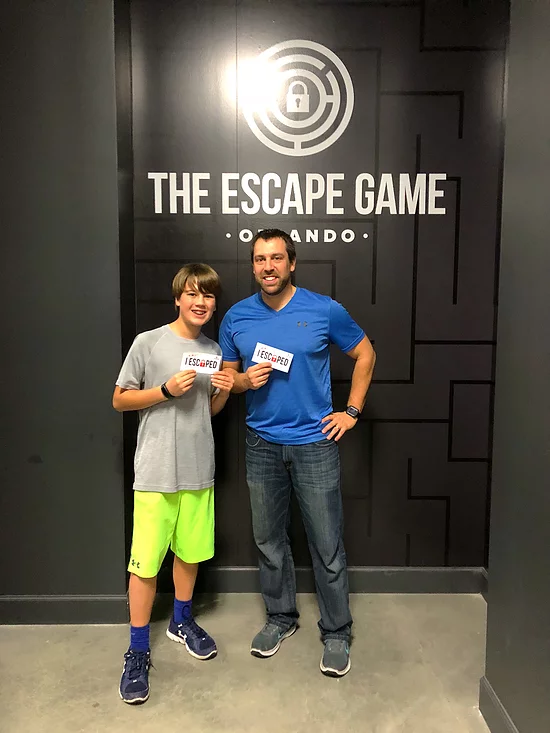 January 29, 2018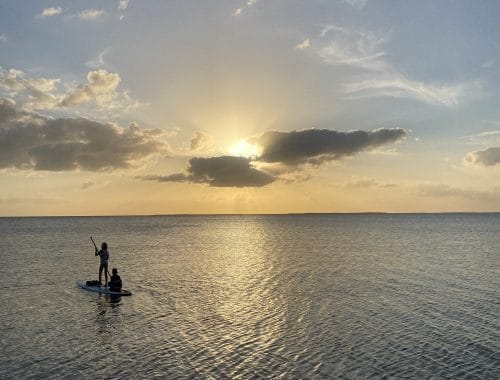 April 26, 2022