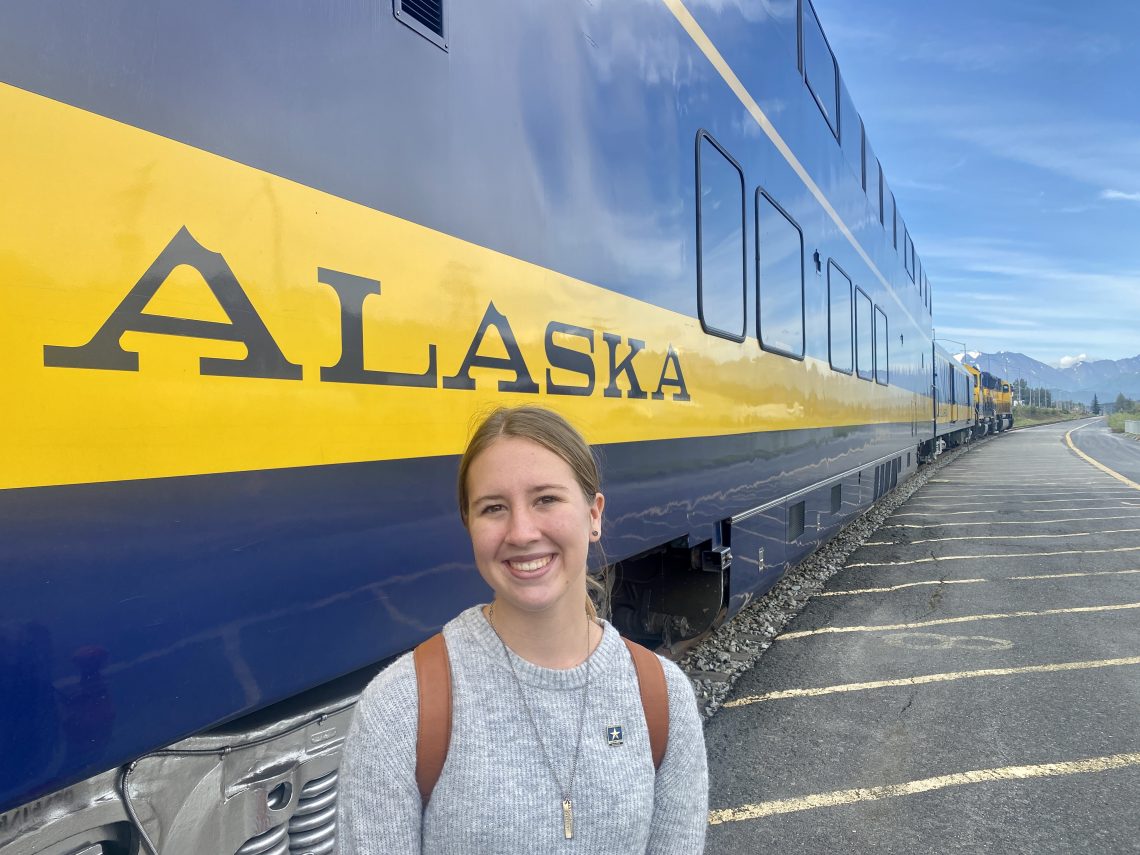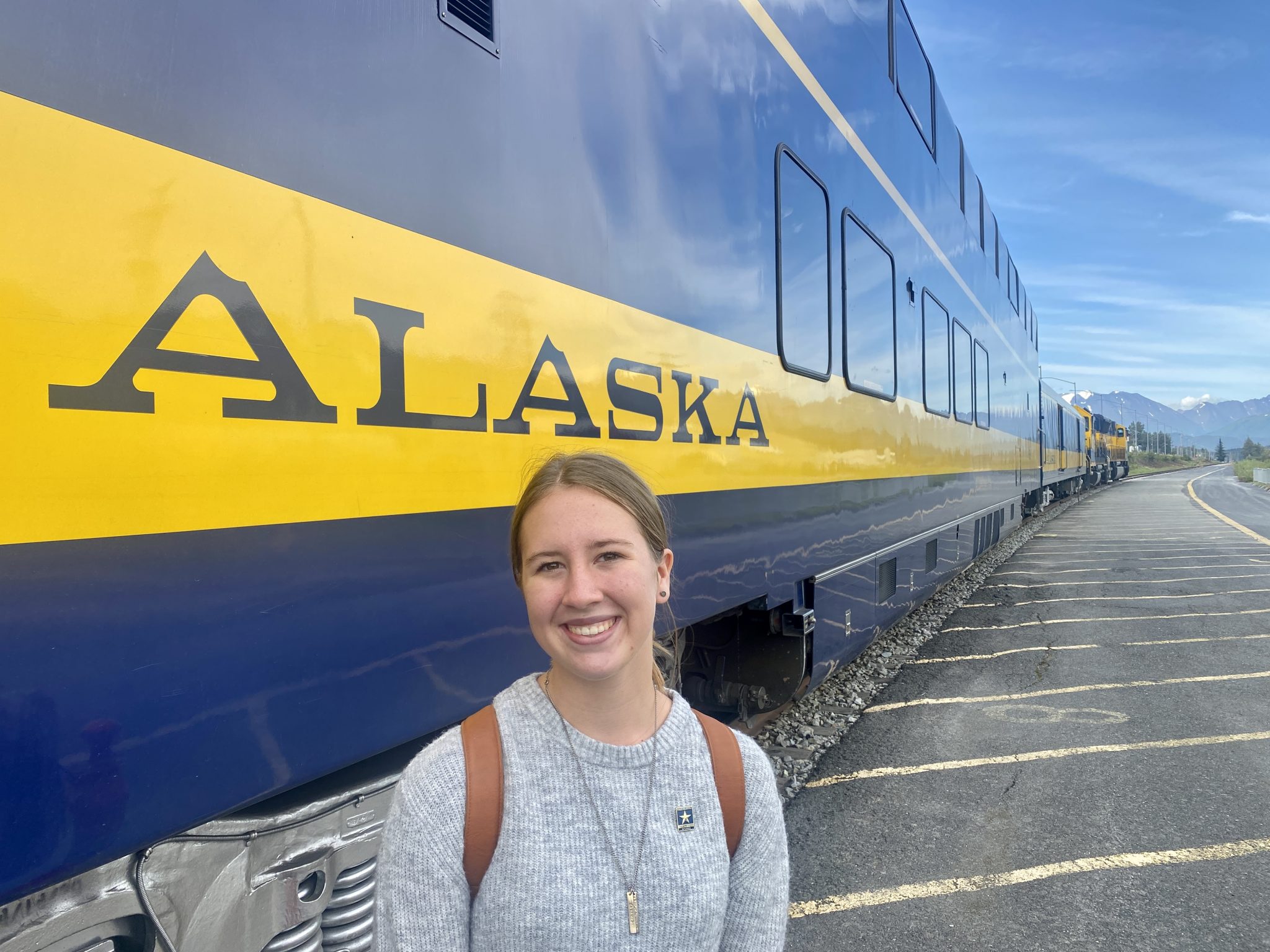 Alaska Railroad GoldStar Experience: The View, Dining Car, and More
September 17, 2022
Sharing is caring!
The Alaska Railroad GoldStar Train is a Bucket List Trip!
We recently took an epic trip to Alaska. This trip started with a 7 night Disney cruise, staying in the Roy and Walt Suites on the Disney Wonder. Then, after that amazing and luxurious week, we headed to the interior of Alaska. For most of this trip, we had the pleasure of traveling on the Alaska Railroad GoldStar train. In fact, this train car is also known as the Glass Dome car. We were traveling with my parents who had been on this trip before. And they had just raved about it! It turns out they were so right to be so impressed.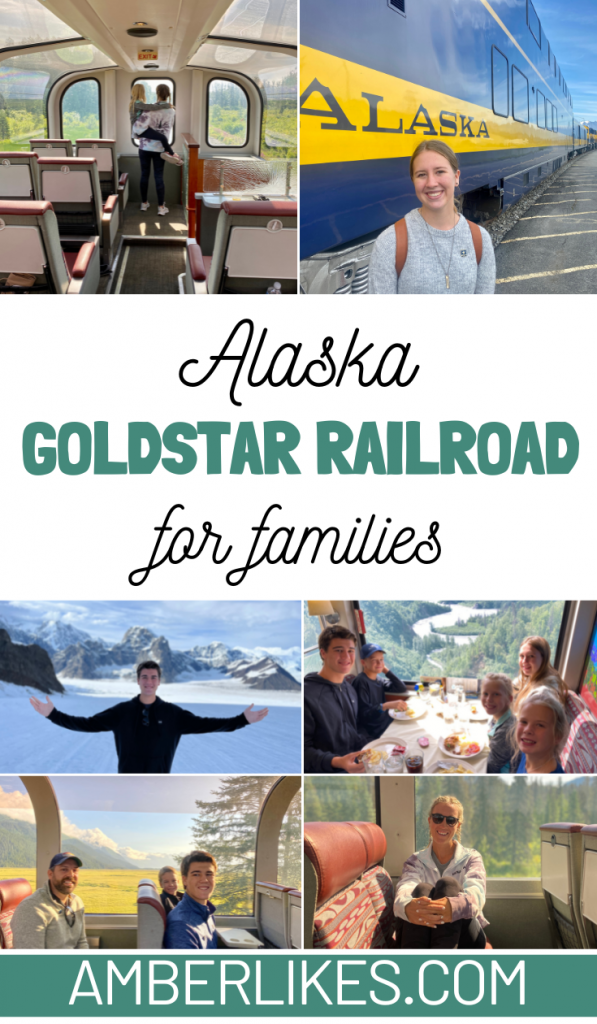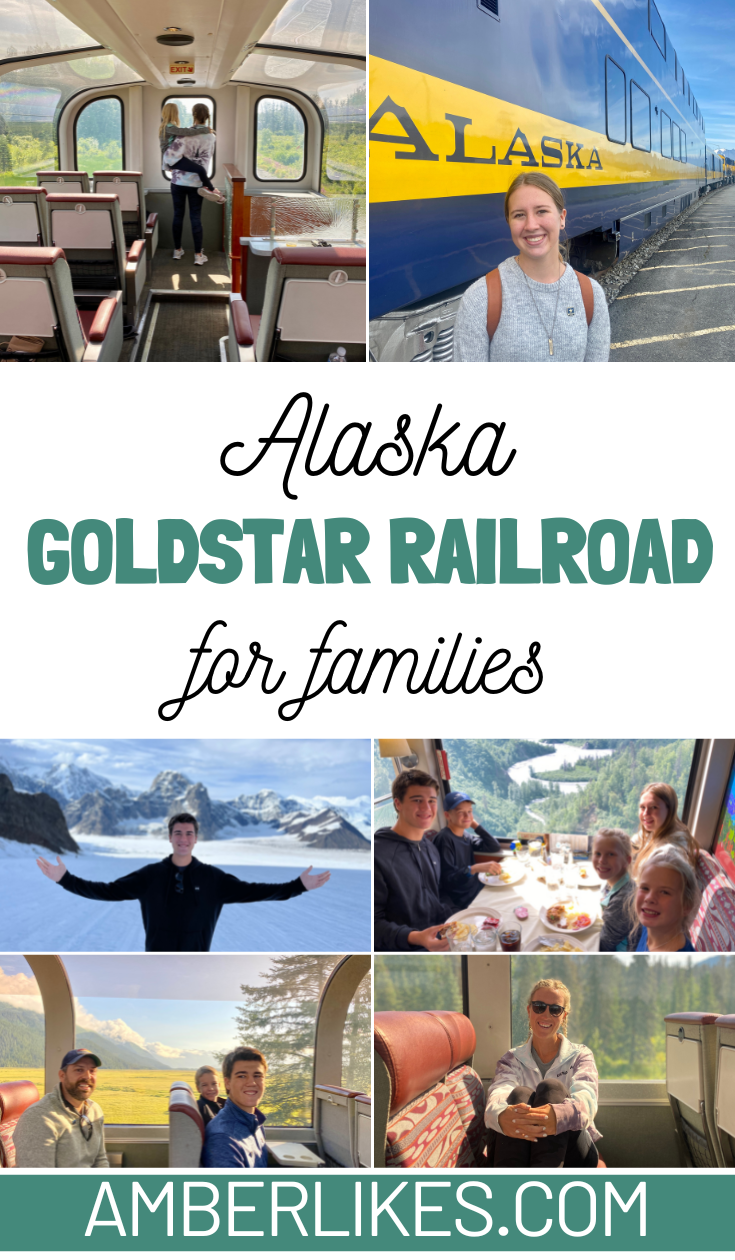 So what's it really like?
A lot of people seem to know about the Glass Top train in Alaska. In fact, it seems to be something that many people have heard of, but not that many people have done.
The glass top train or the Gold Dome car is only accessible with a reservation on the Alaska Railroad GoldStar train. On the Alaska Railroad, the GoldStar train is their first class experience. The coach class is known as Adventure Class.
Here are some commonly asked questions about the GoldStar train in Alaska:
What's included in the ticket price?
Each fare includes all meals in the full-service dining room. And it also includes all soft drinks, juice, or hot chocolate. And it also includes two complimentary adult beverages per trip for passengers over 21.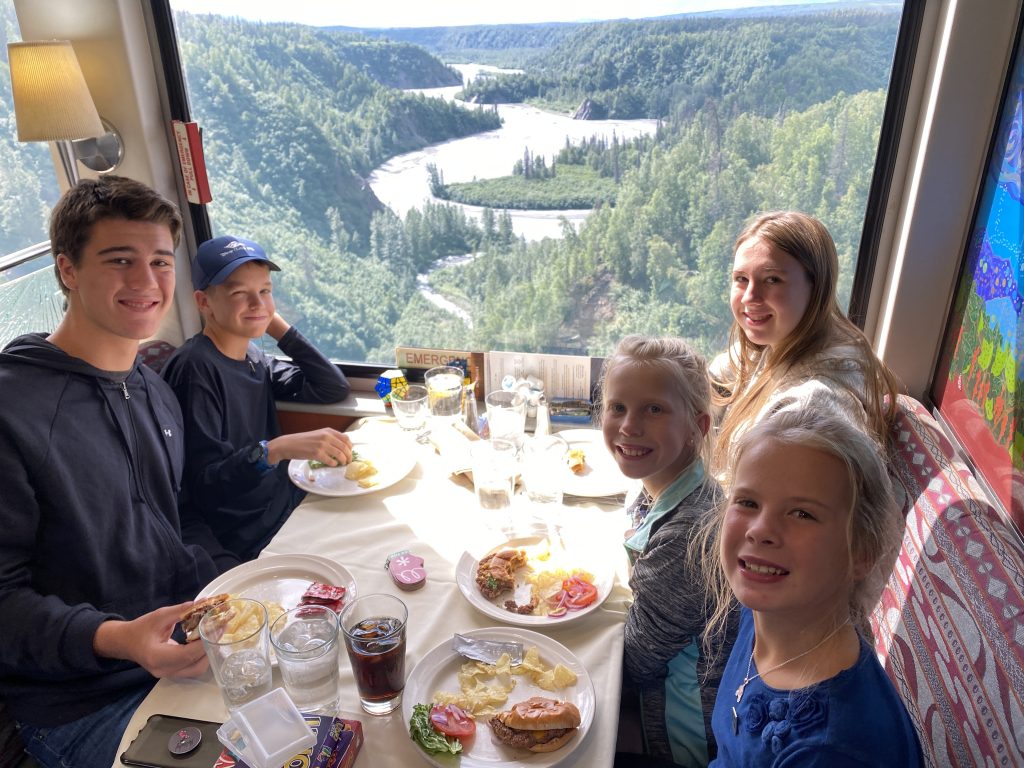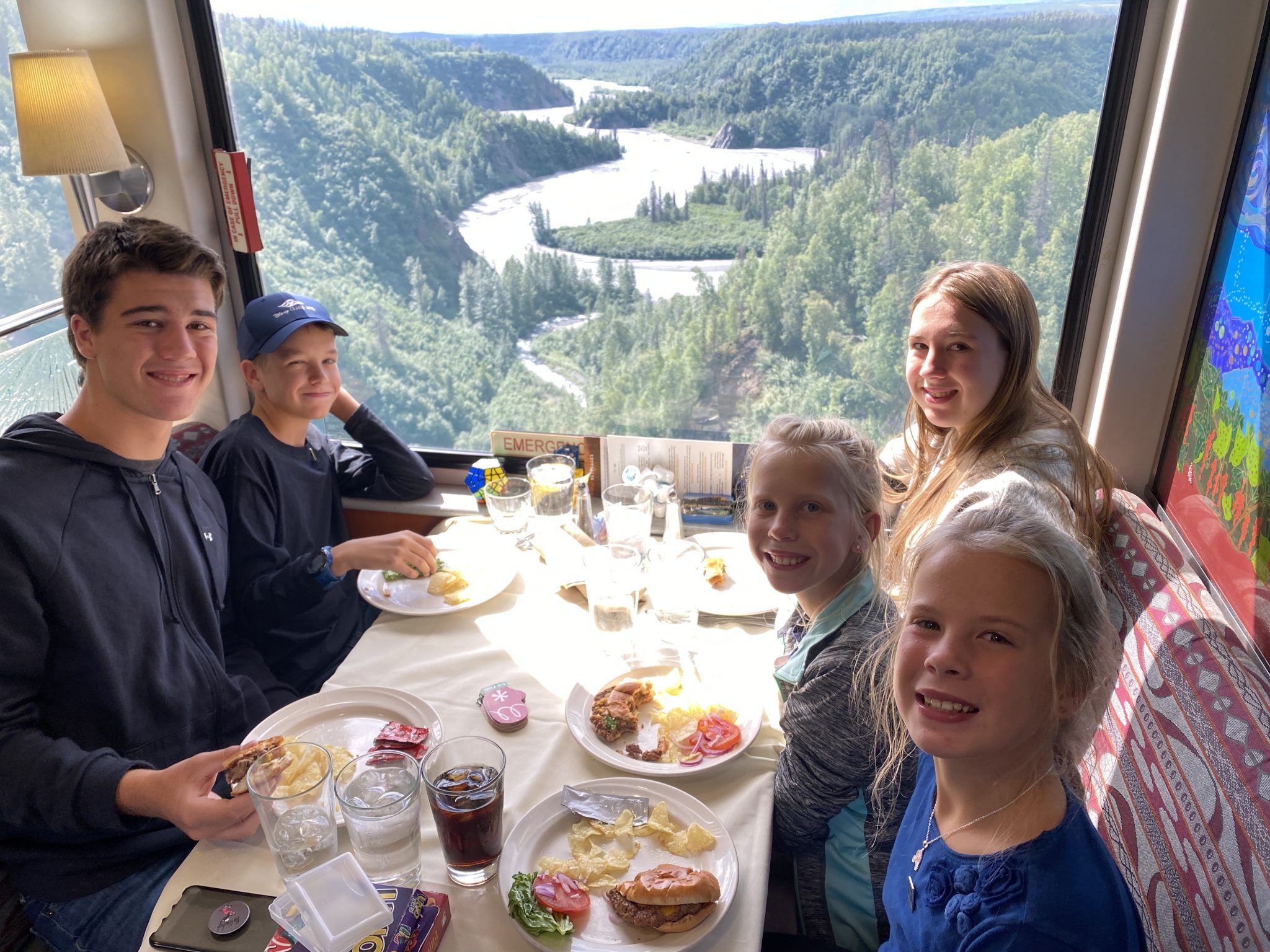 Where can you go on the Alaska Railroad?
There are several itineraries and routes, including to Denali National Park. In fact, the Alaska Railroad is the best way to explore the interior of Alaska. It partners with several tour agencies and local hotels that provide shuttle service to and from the train depot. In fact, this makes for a seamless experience for exploring the interior of Alaska.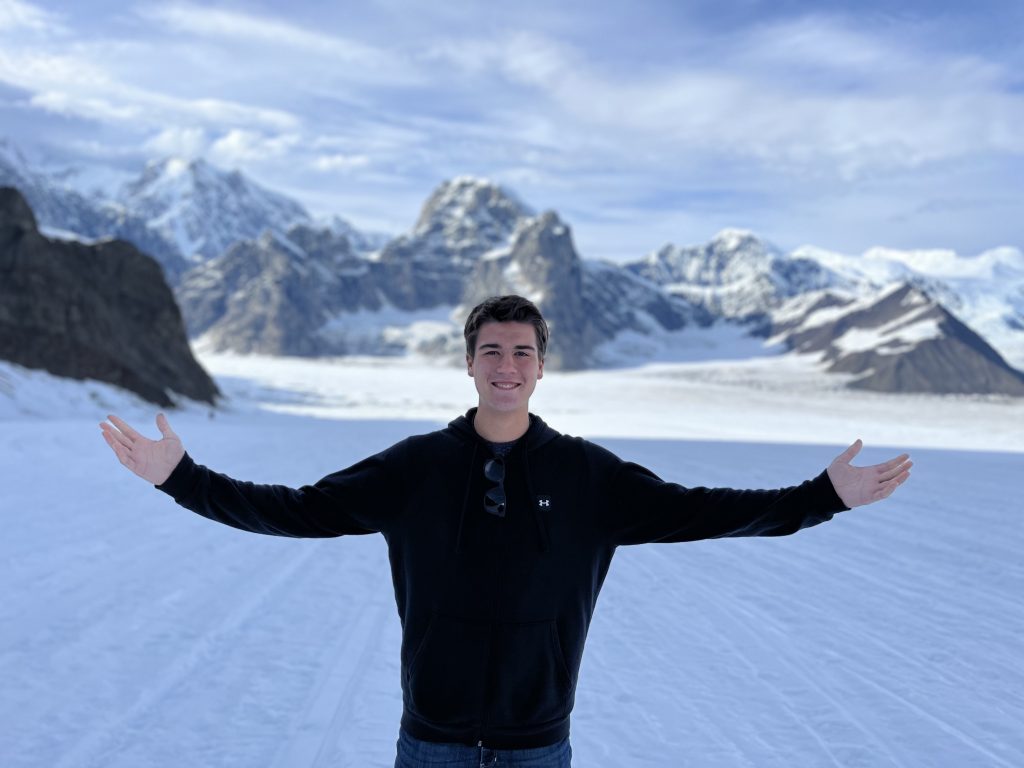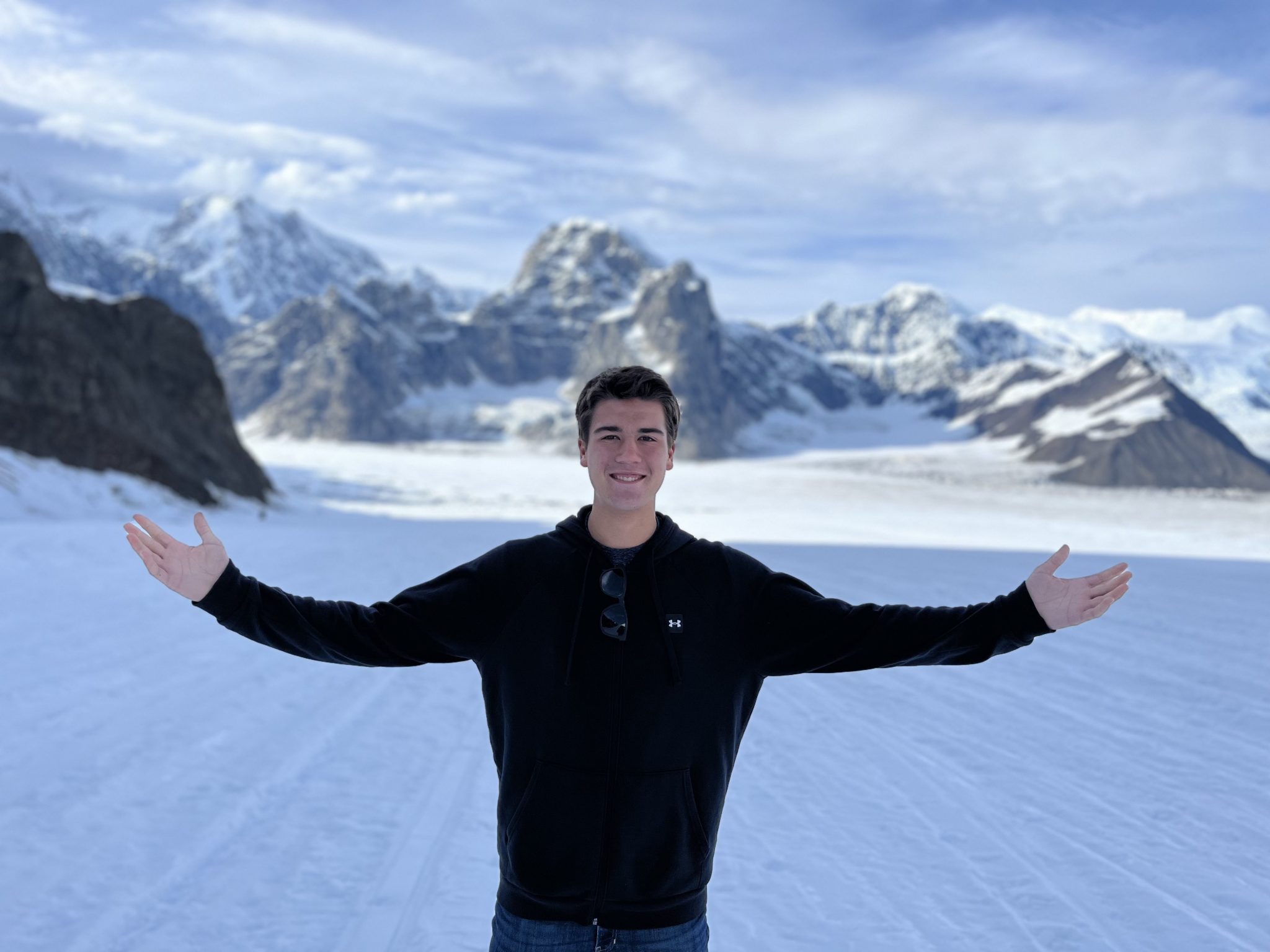 Yes! It's absolutely incredible. It feels like you are outside, and able to see in 360 degree wonder. And there's no way to experience the gold dome views without a reservation on the Alaska Railroad GoldStar. If you go all the way to Fairbanks or Denali, you may just be lucky enough to get a view of Denali! We were able to get several views of the mountain during our time on the Railroad. The tallest mountain in North America is only visible occasionally from any viewpoint. But taking several journeys on the Alaska Railroad GoldStar is a convenient and lovely way to have you best chances!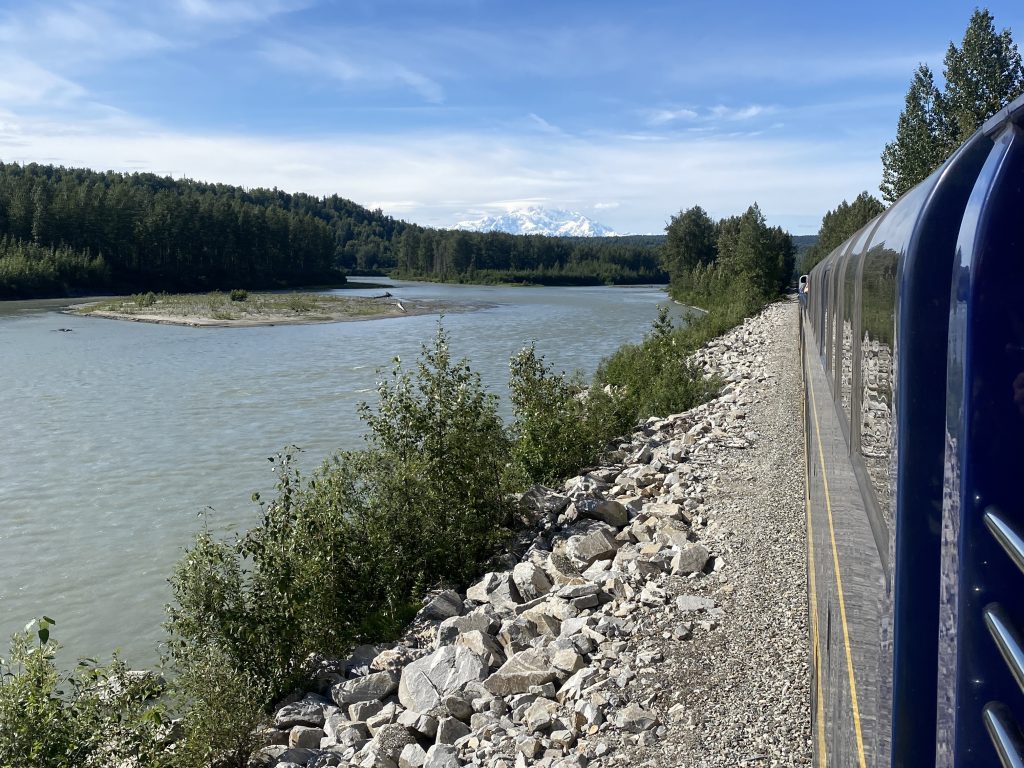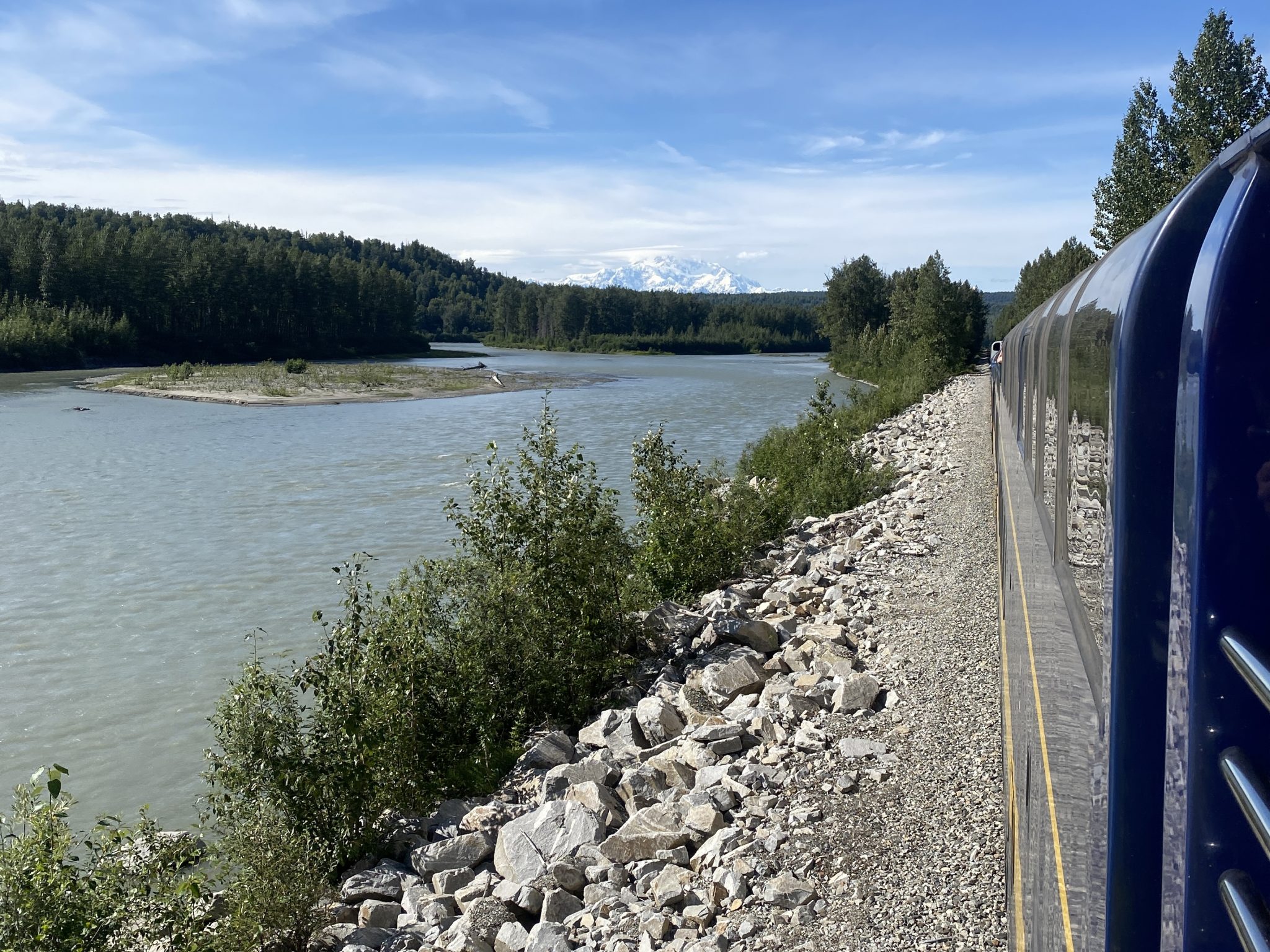 How long is the Alaskan Railroad?
The Alaskan Railroad runs 470 miles, from Seward to Fairbanks.
Alaska Railroad Facts:
656 miles of track
1,381 freight cars
45 passenger cars
57 locomotives
Carries over 400,000 passengers per year
Carries 5.11 million tons of freight annually
Employs over 600 Alaska residents
Owned by the State of Alaska but fully self sustaining
The Alaska Railroad has six $4 million GoldStar double-deck dome cars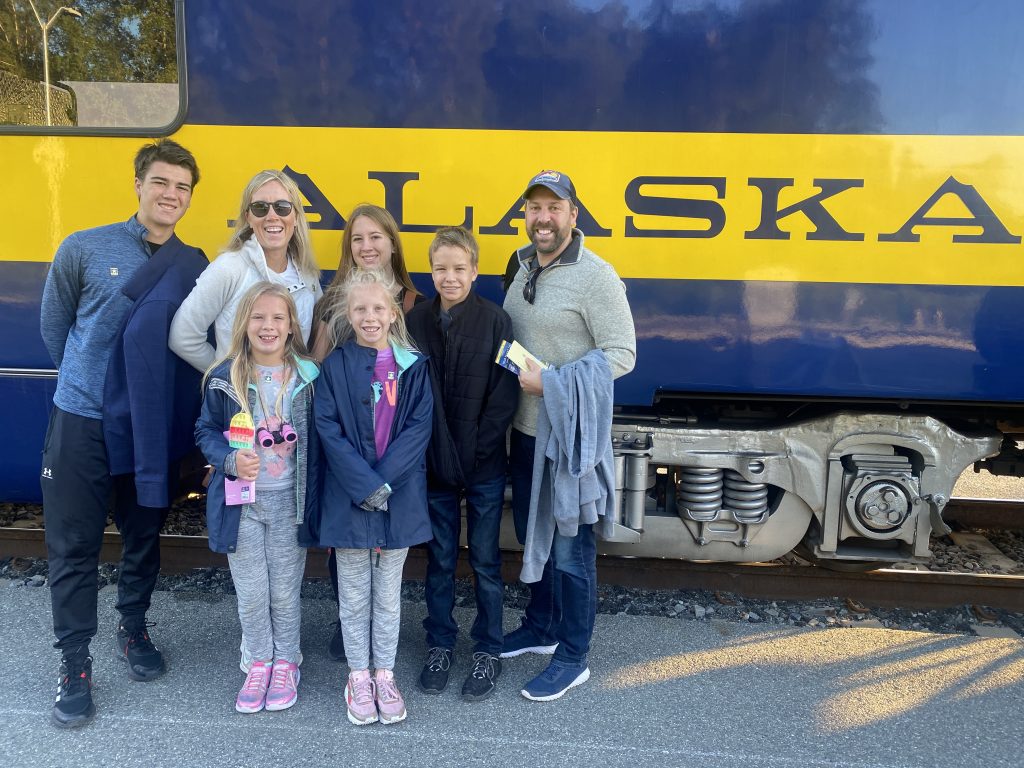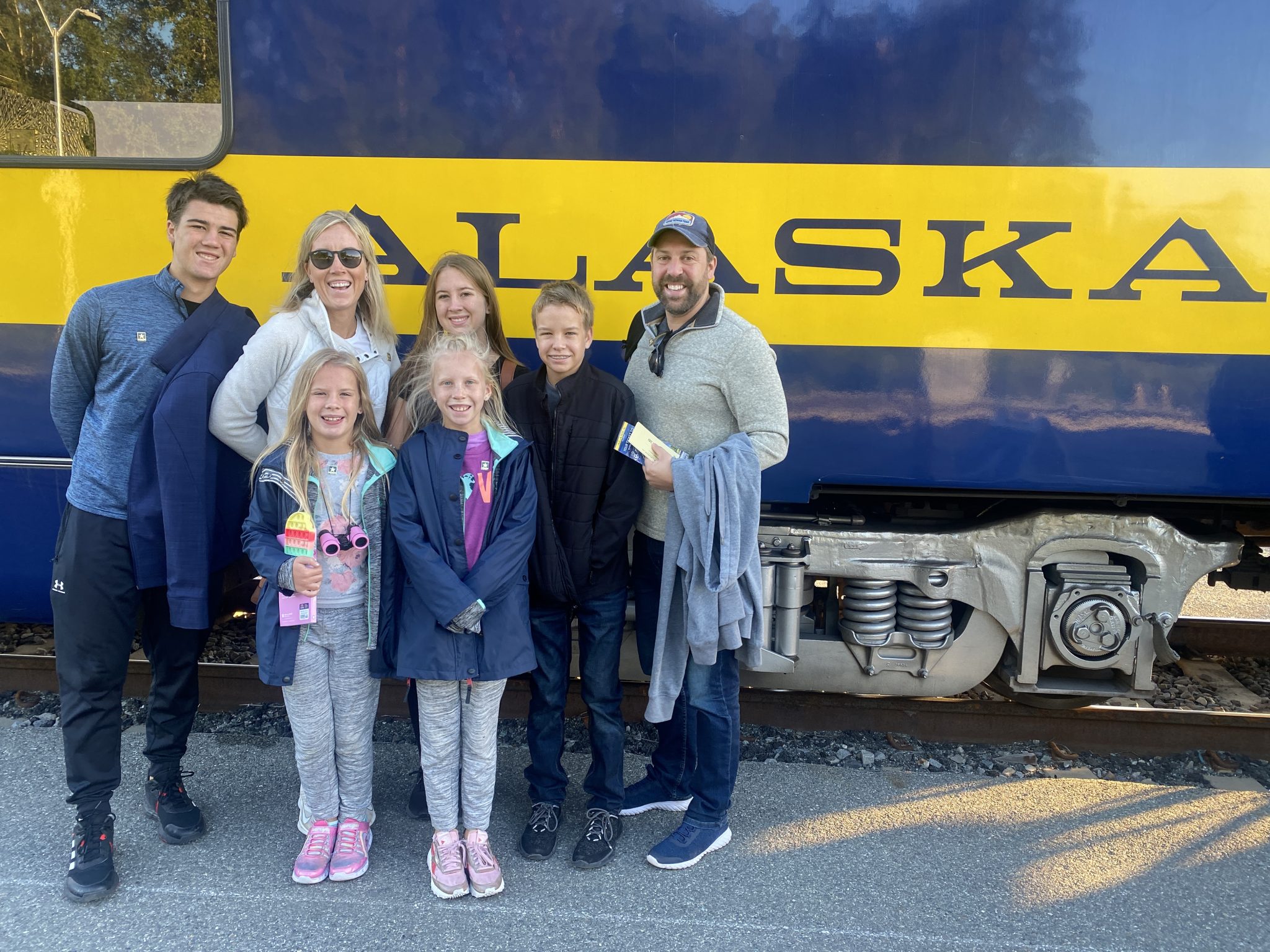 The main hub and depot is in Anchorage, Alaska. Most passengers will get their train in Anchorage and then take a trip from there to Seward and back. Or they will go from Anchorage north, all the way to Fairbanks. But many passengers will get off the train in Denali National Park and explore in that area. In fact, that's what we did!
In one day, we rode the train from Anchorage to Seward and back. Then we rode the train from Anchorage to Denali, got off the train and spent time there. We then went from Denali to Talkeetna, Alaska. And then finally, from Talkeetna to Anchorage. So we spent a lot of time on the Alaska Railroad GoldStar!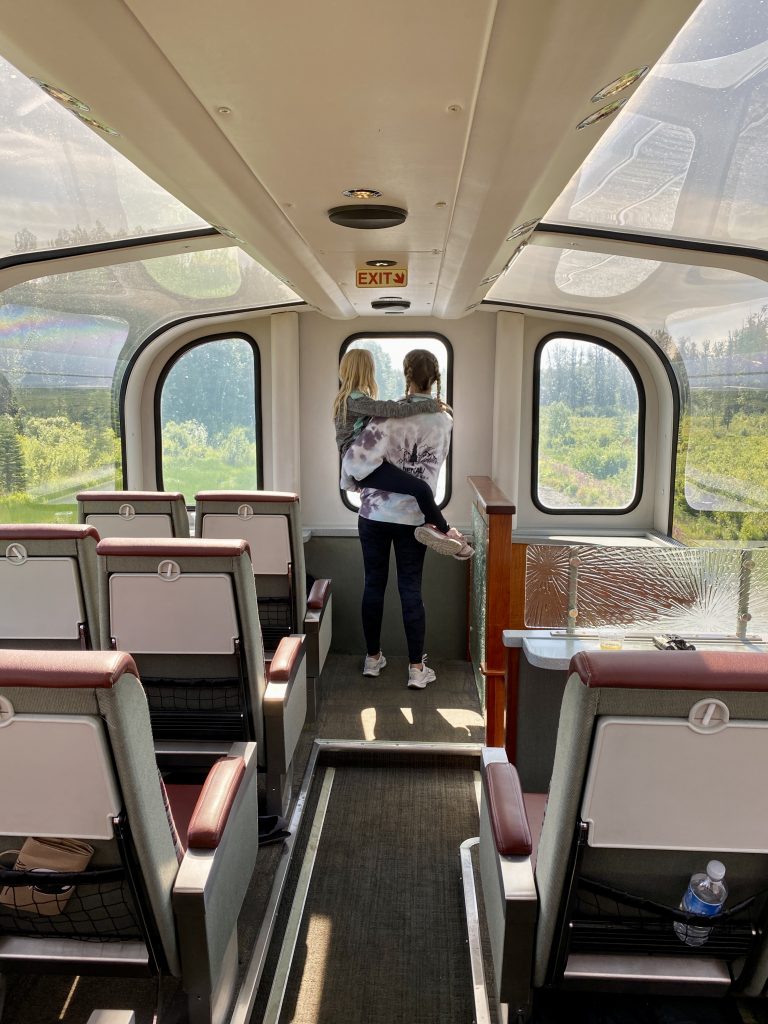 Is the Alaska Railroad Goldstar fun for kids?
While the Alaska Railroad GoldStar journey is incredible, it is also essentially a mode of travel. The views are absolutely unbelievable. On one day, we spent 12 hours on the train. We saw icebergs, wildlife, streams, mountains and more. But it did become a long day. And there are no screens or WiFi on the train, even in the first class cabin of the GoldStar dome. So if your kids can't go hours without screen time, you might want to be sure to download some movies or games to be able to play when the day gets long.
But there is a lot to experience on the train! There's the dining car meals, drinks available at all times, including hot chocolate, and the views. And the Conductor even passed out bracelets to the kids!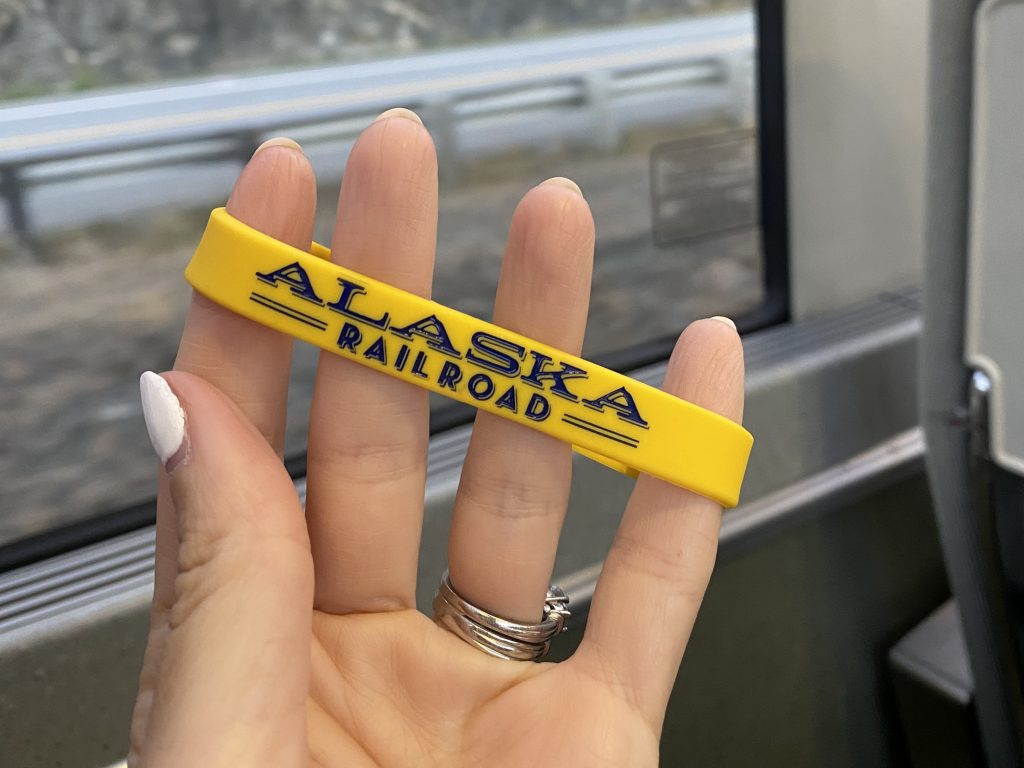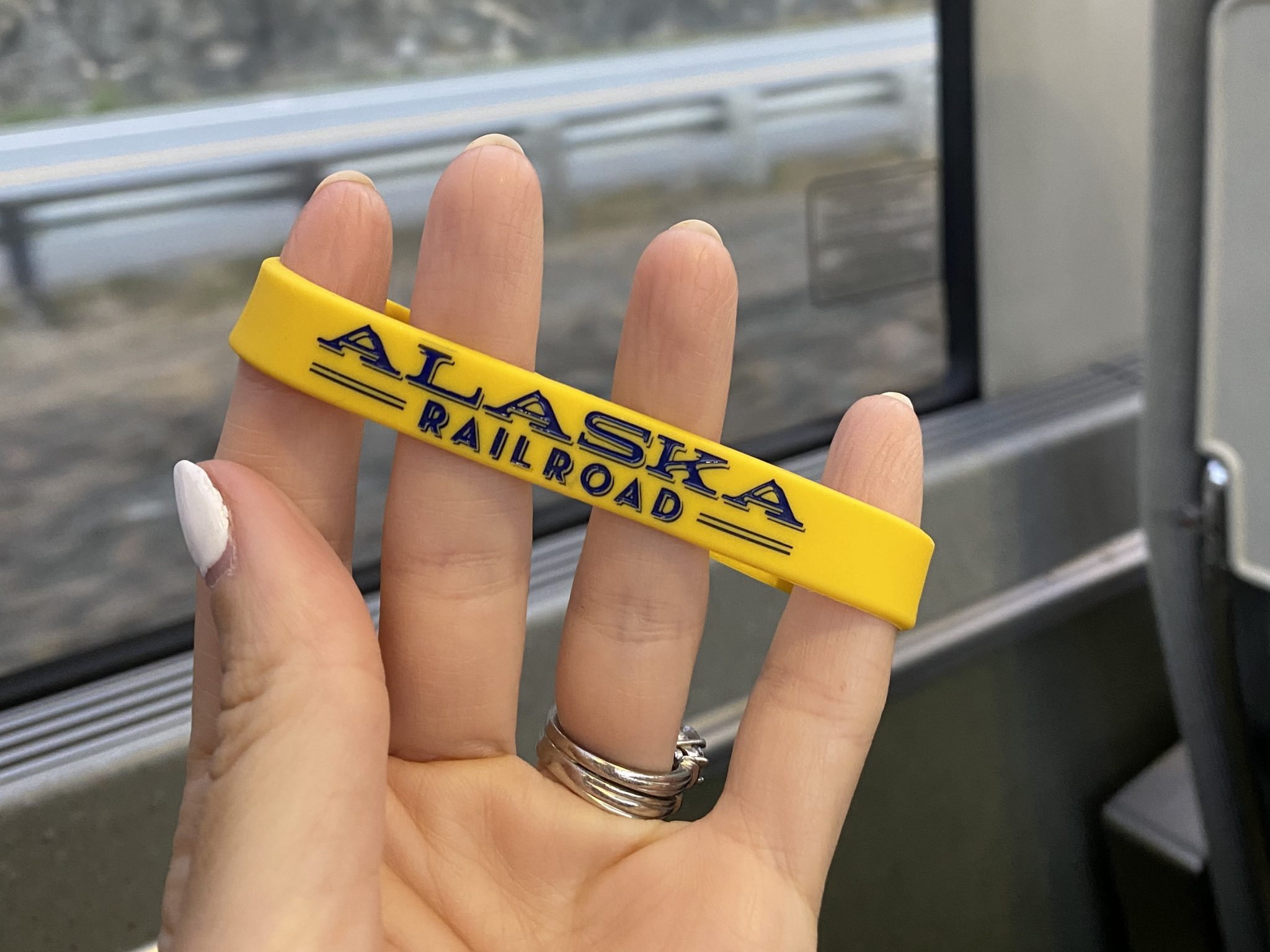 We played games on the train, read books, looked for moose and bears, and did spend some time on electronic devices. We had a lot of fun getting on and off the train at the 4 different depots that we visited. Some of the depots were very small, with not more than a small desk and covered area to wait. But each depot represented a new area to explore in Alaska!
In Seward, we took a 5 hour boat ride to explore Kenai Fjords National Park from the water. During this boat ride, we saw glaciers, whales, birds, seals, and more. It was absolutely incredible! And even though we only spent the day in Seward, we experienced so much in Kenai Fjords National Park. And the Alaska Railroad took us there! It was an incredible day that our whole family will never forget, but especially memorable for the kids.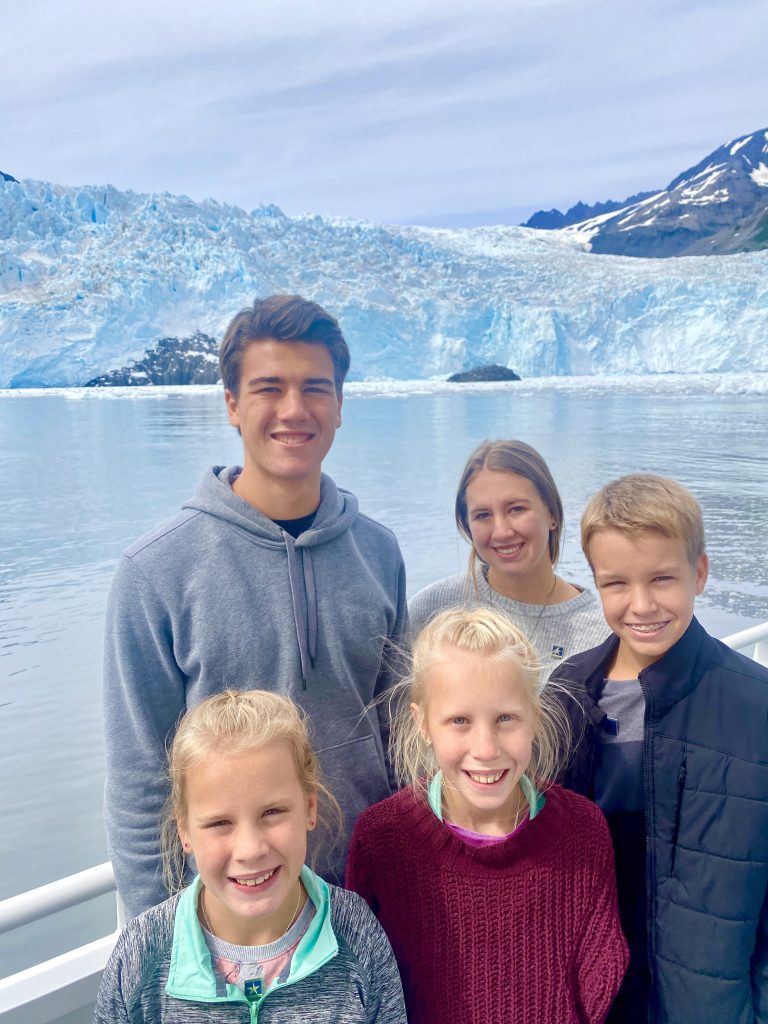 Overall, the Alaska Railroad GoldStar experience was absolutely incredible. Traveling in the Gold Dome was absolutely perfect and a beautiful way to see the interior of Alaska. I feel incredibly blessed to have been on this journey with my family. One of the most beautiful parts of being on the train was being able to spend such quality time together. The combination of being able to see the incredible views and also spend time together was so wonderful! I hope that you are able to experience it with your loved ones as well.
You may also like:
Ha Ha Tonka State Park Complete Guide
You May Also Like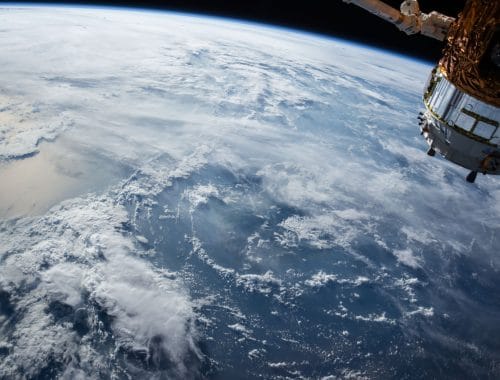 February 25, 2020