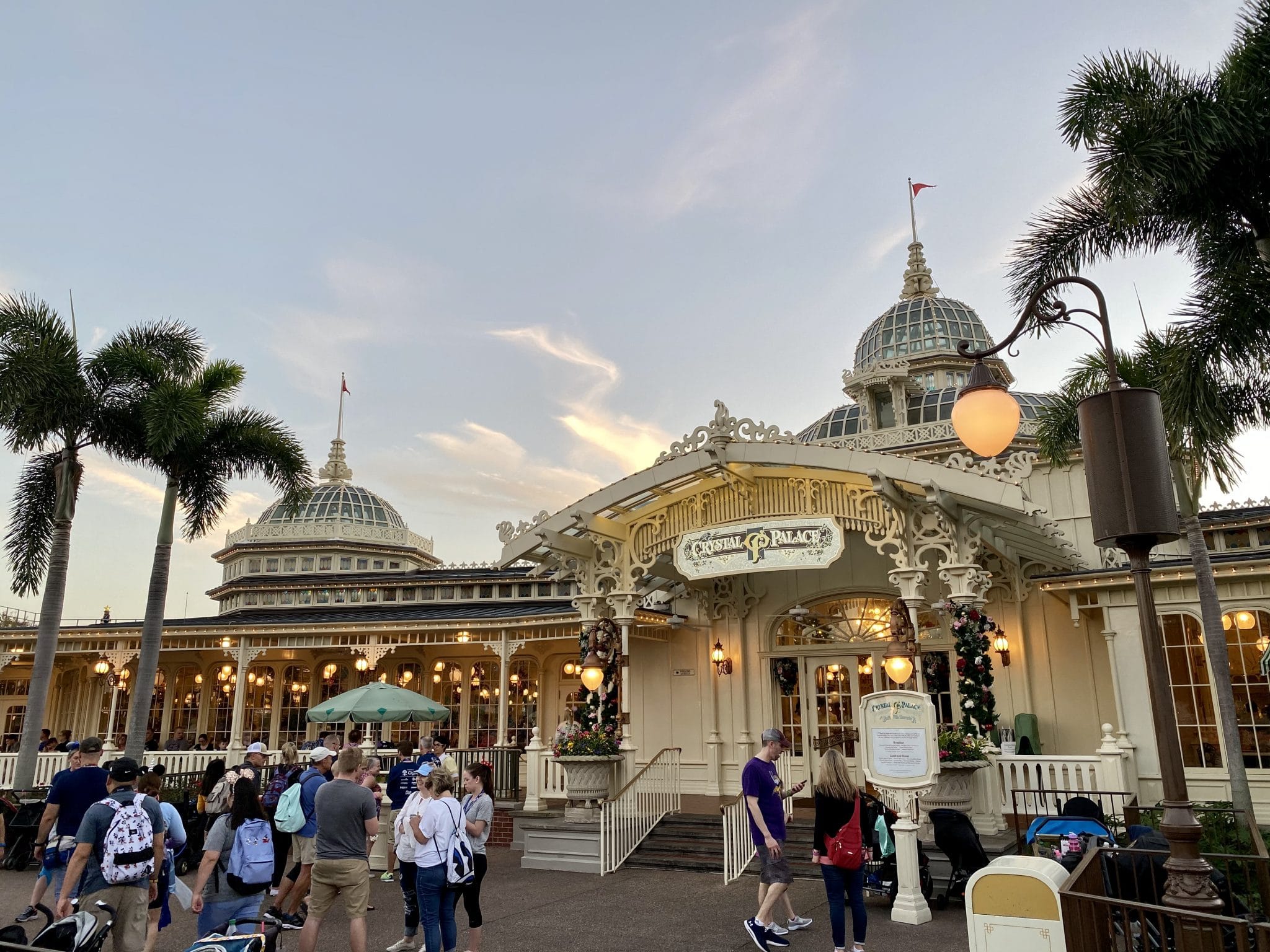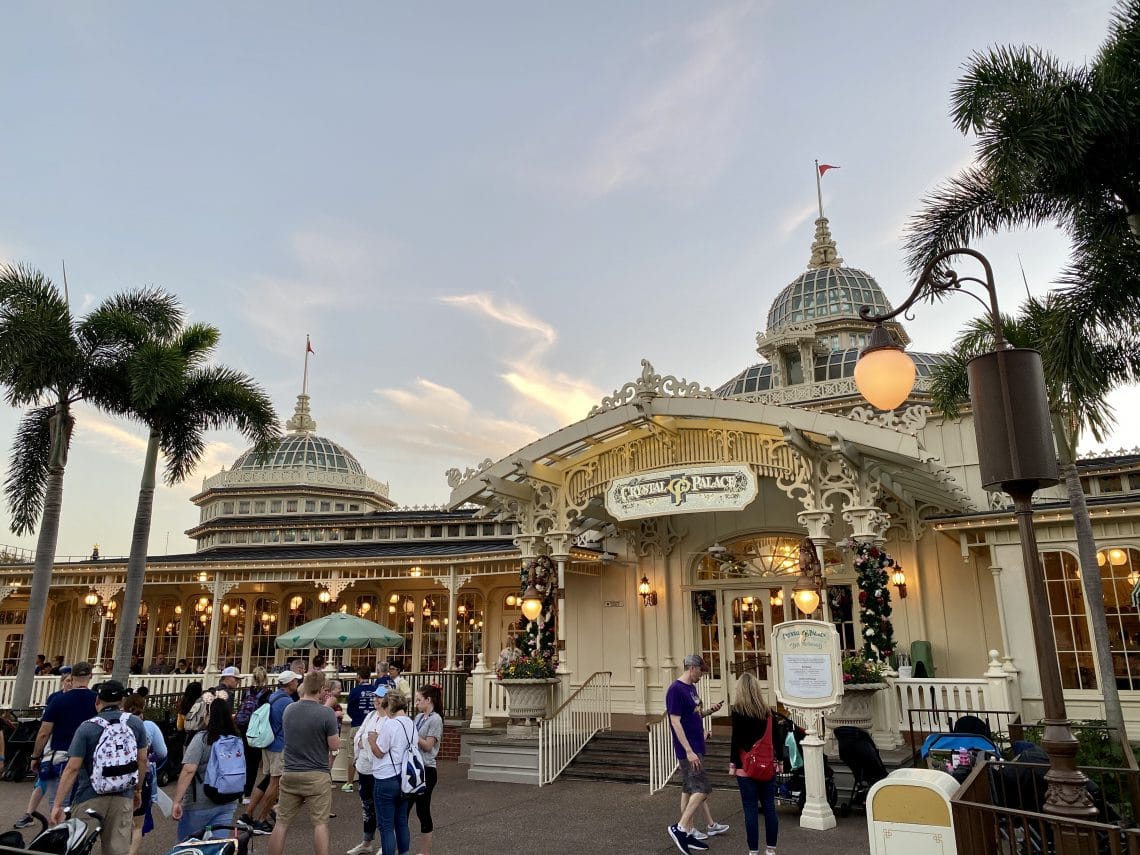 Crystal Palace Disney Overview and Guide
January 13, 2020
Sharing is caring!
There are certain places at Walt Disney World that are more nostalgic than others. Walking down Main Street. Riding Spaceship Earth. Watching my kids play at the England hedge maze. And the Crystal Palace at the Magic Kingdom at Walt Disney World is definitely one of those nostalgic places. This restaurant has been open since Magic Kingdom opened in 1971. It's an absolute classic. One of my children requested this location for one of our one on one dates this year, and I was more than happy to book that reservation for Crystal Palace Disney!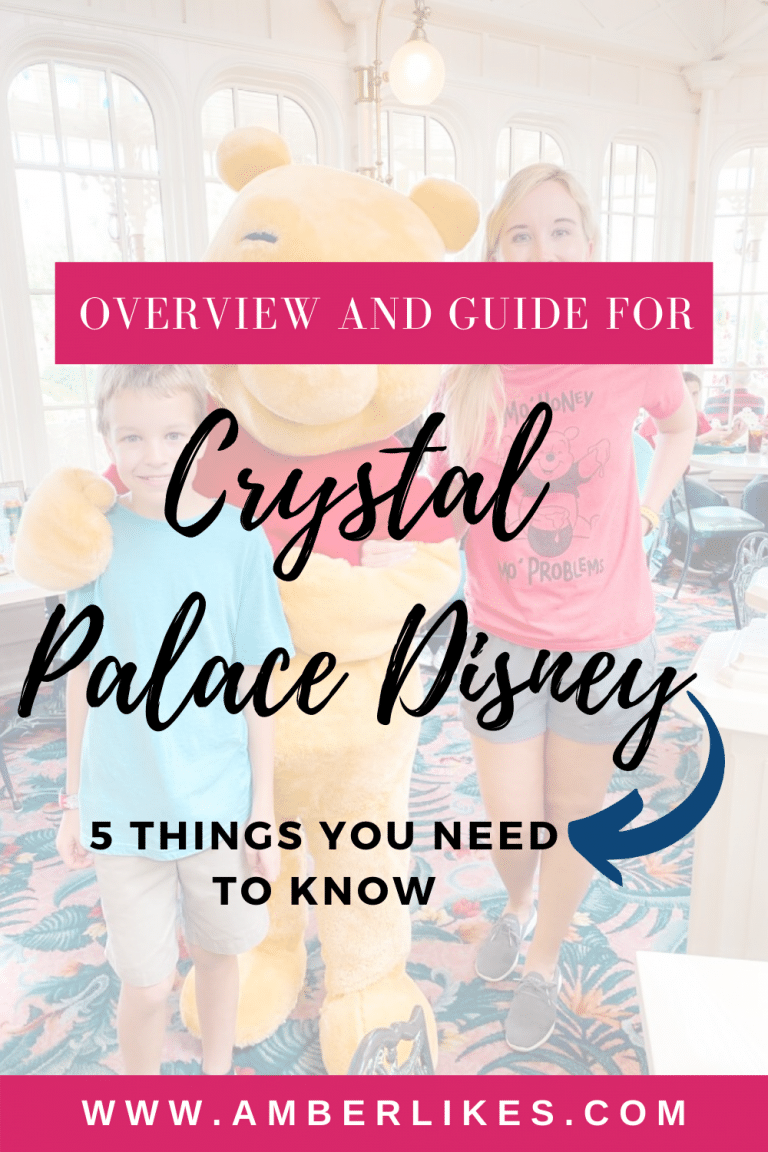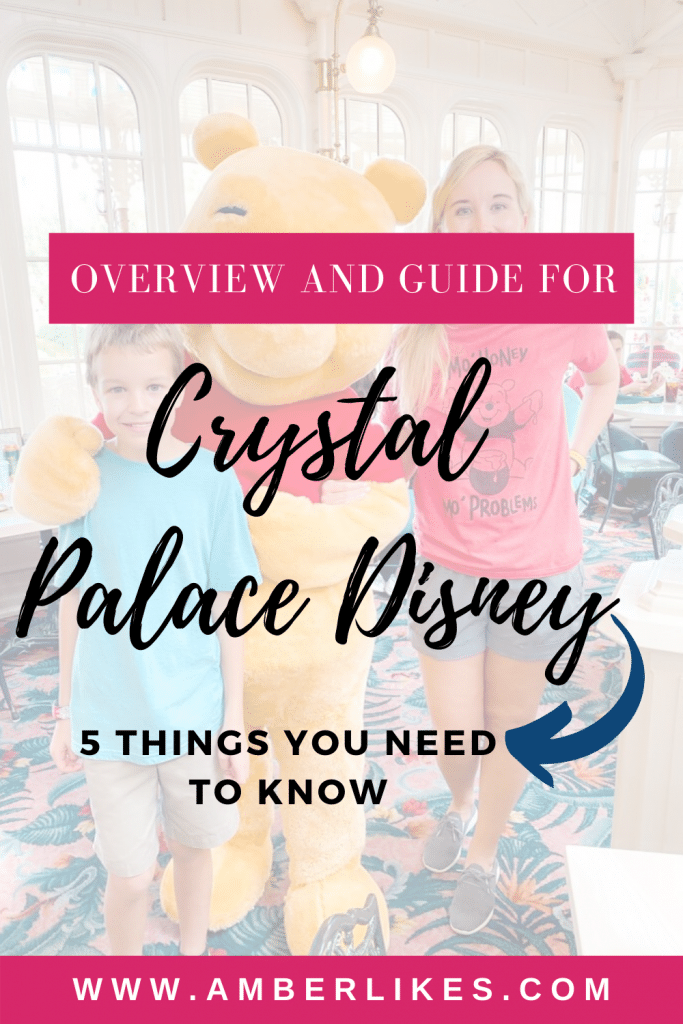 Now, to be honest, I don't eat all that often at Walt Disney World. As annual passholders, we bring our food with us most of the time. And that's a policy that I really appreciate from Disney. But for special occasions, we love to dine on property! And of all the restaurants in the happiest place on Earth, the Crystal Palace Disney is one of my all time favorites. And since it's so special to me, I'm happy to share all of the details! Where is it? How's the food? What characters will I meet? Find out everything!
Where is Crystal Palace located?
For those that aren't clear on the details, remember there are four parks at Walt Disney World. This restaurant is located in the Magic Kingdom. It's located directly down Main Street, to the left, towards Adventureland. At our table, we had an amazing view of Cinderella's Castle. This restaurant has a Victorian feel, with classic details. It's iconic.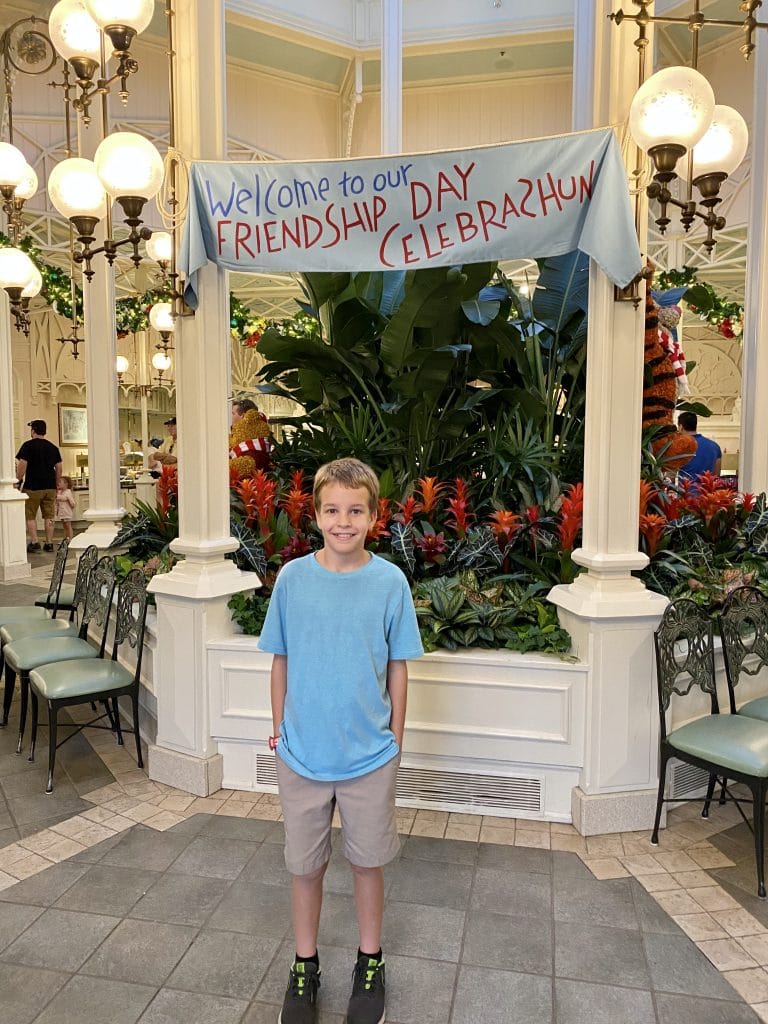 What's the price?
I'm not going to sugar coat it. The price is high. This is a premium level dining experience. The price varies throughout the year and at the time of day, but you can find the exact pricing on the Walt Disney World website. It's not something that we would do more than once a year, or even less often as a whole family of 7. But for a one on one meal or a special occasion, this place is a great choice!
When we visit, we generally like to book a mid-afternoon time so that this meal can be both lunch and dinner. With the buffet options, you can eat until your heart's content and not need another meal for the day! We take our time, and basically eat as much as possible. For our recent visit, we spent two hours at the meal. And for the price at Crystal Palace Disney, two hours was a good amount of time to spend!
What characters will you meet?
If you're a fan of the Hundred Acre Wood crew, this is your place. You will find Winnie the Pooh, Tigger, Piglet, and Eeyore! At most character dining experiences, you will find that the characters rotate around the restaurant. At the Crystal Palace Disney, you will find that it will take about 1-1.5 hours to see all the characters. During our two hours at the Crystal Palace, we actually were visited by all of the characters twice.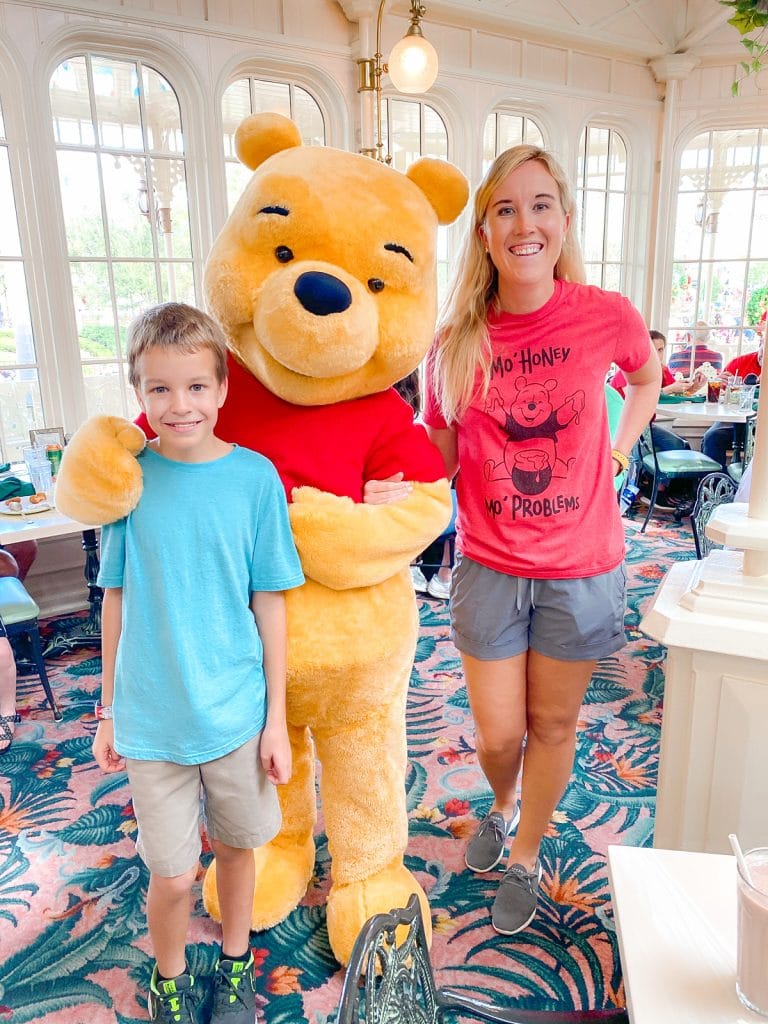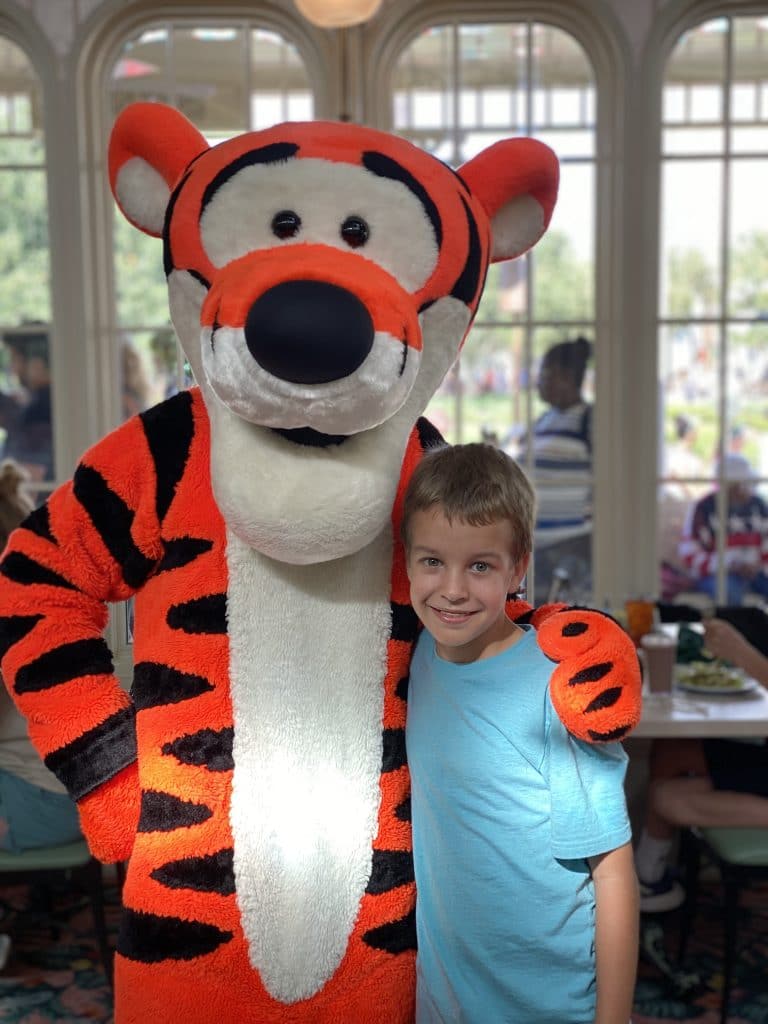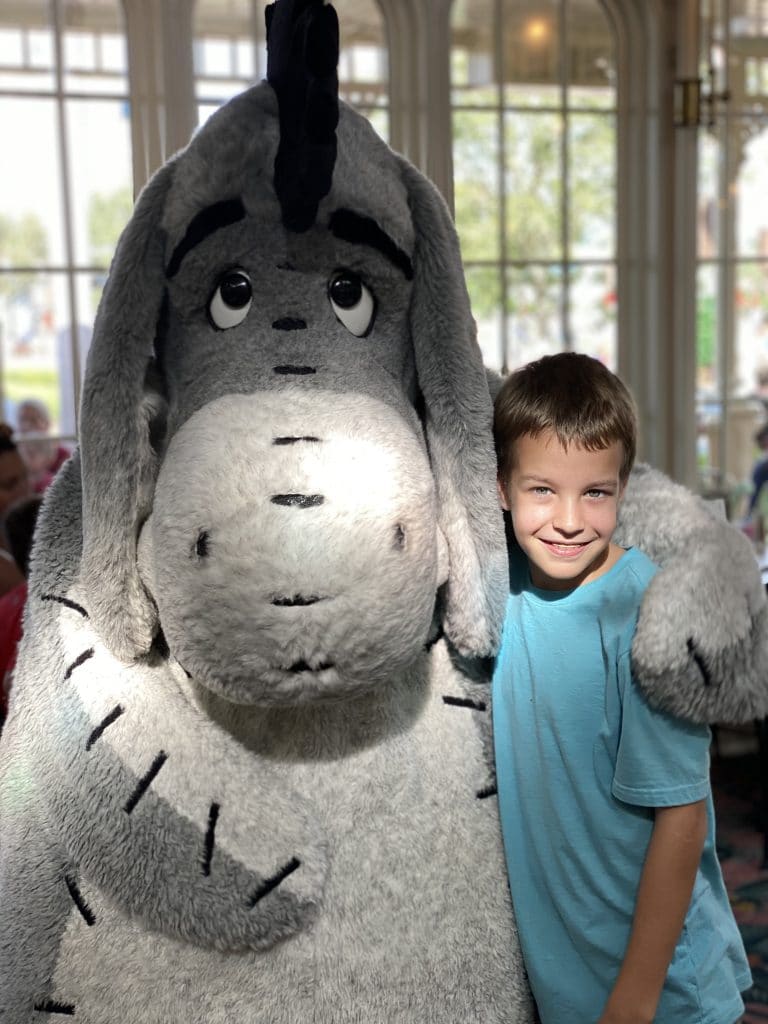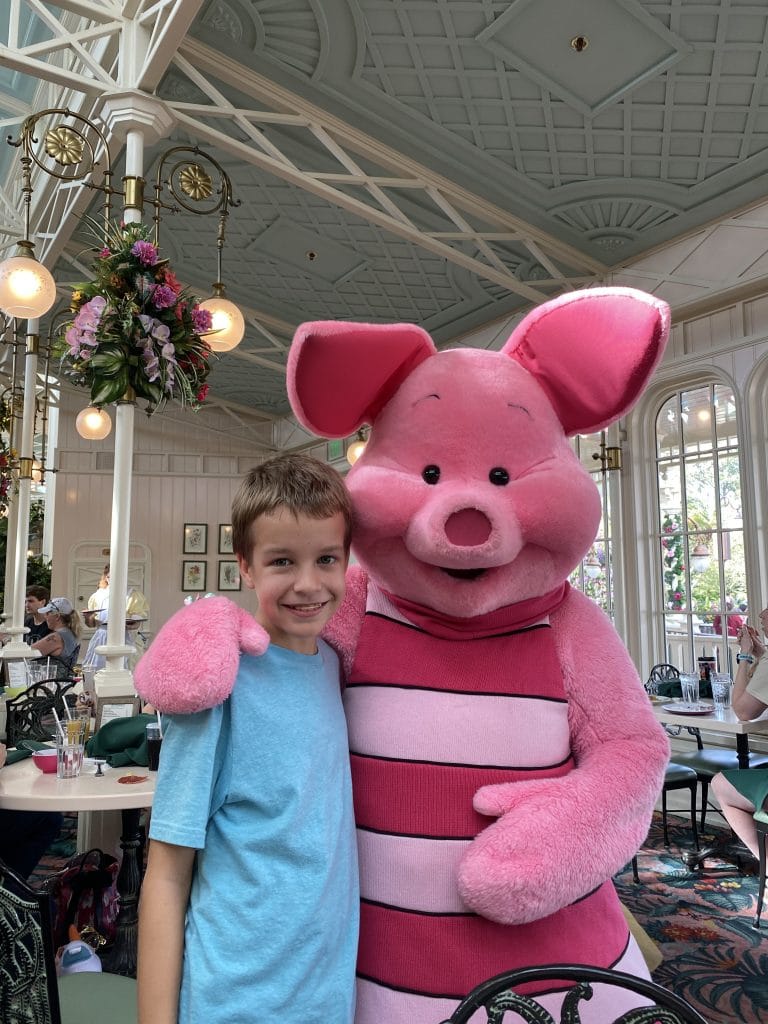 You have plenty of time to take pictures, selfies, in various groups, and more. Also, you can get your autograph book signed! In my opinion, you definitely have more time with the characters at dining experiences than at meet and greets in the parks.
When my children were very young, and some were scared or nervous around characters, meeting them in this environment was very helpful. Since you could often see the characters from many tables away, your child may have more of an opportunity to get used to the idea of visiting them up close. Also, since you'll often see the characters twice during your meal, your little one can have more than one opportunity to meet them!
What about the food?
I'm really not a foodie. I often find that when I review restaurants, I talk more about the ambience or the service rather than the actual food. I love food, but I actually don't like much fancy food. And since I'm plant based, there are often many things I don't eat at certain restaurants. And for all of these reasons, Crystal Palace Disney is one of my favorite places to eat. There's comfort food and just real food that tastes really good!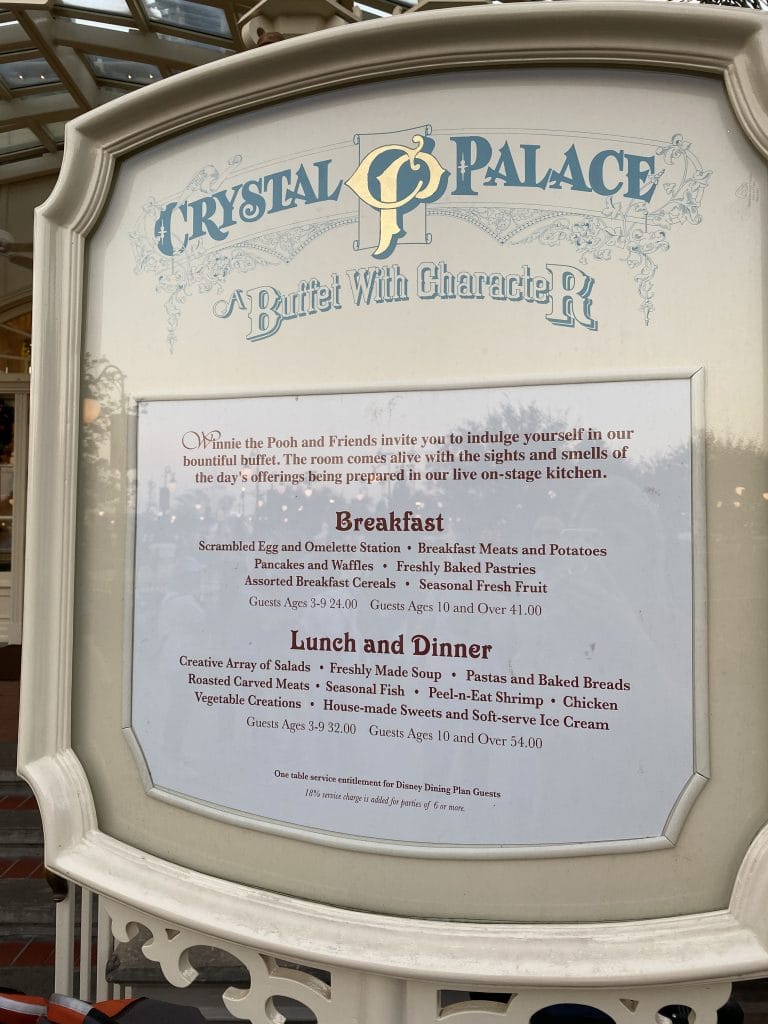 They have a great salad bar, a kid's buffet, a carving station and several bread and soup options. I was really impressed with the amount of plant based dishes that were on the buffet! Unfortunately, I was too busy eating and didn't get pictures of my main course(s). But that's because I was too busy eating as fast as I could! There were many absolutely delicious options, and my son and I ate until we felt like we would burst!
And then we had dessert! Of course, I did remember to take a picture of my dessert plate. One of my favorite things about buffets is that I don't have to commit to any one item. This is so true of dessert! I like to take little nibbles of almost all of the dishes. This was such a great plate to be able to do that. Many of these were just amazing!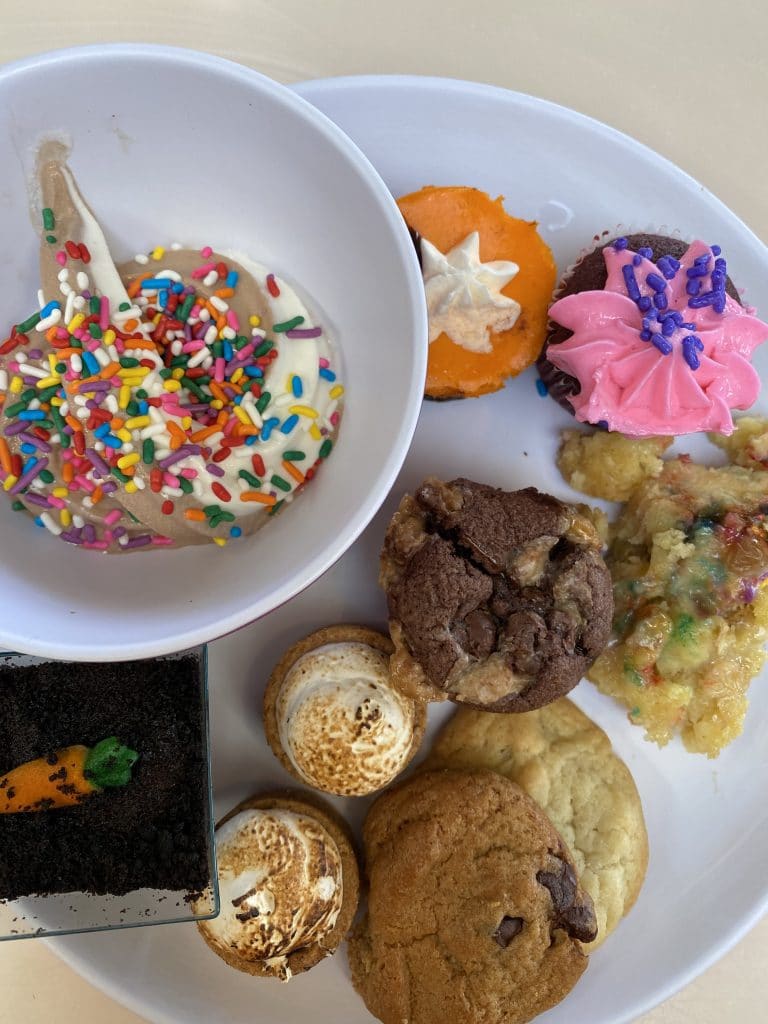 So is it worth it?
Clearly, in my opinion, yes. As I've said, it's not cheap. If you're a local or a frequent Disney visitor, it's a special occasion meal. And if you are a Winnie the Pooh fam, it's an absolute must do!
And if you are planning your family's big Disney trip, I think it should be included in your itinerary. Or if you're a lifelong Disney World fan, and you've never been, it's about time! I've been visiting the Crystal Palace at Disney World for my entire life. It's so special to be able to take my own children, and watch them greet Winnie the Pooh, Piglet, Tigger, and Eeyore in the same restaurant that I did as a child.
Make that memory now with your children, or your grandchildren. You can start a tradition that may just be passed down for generations to come!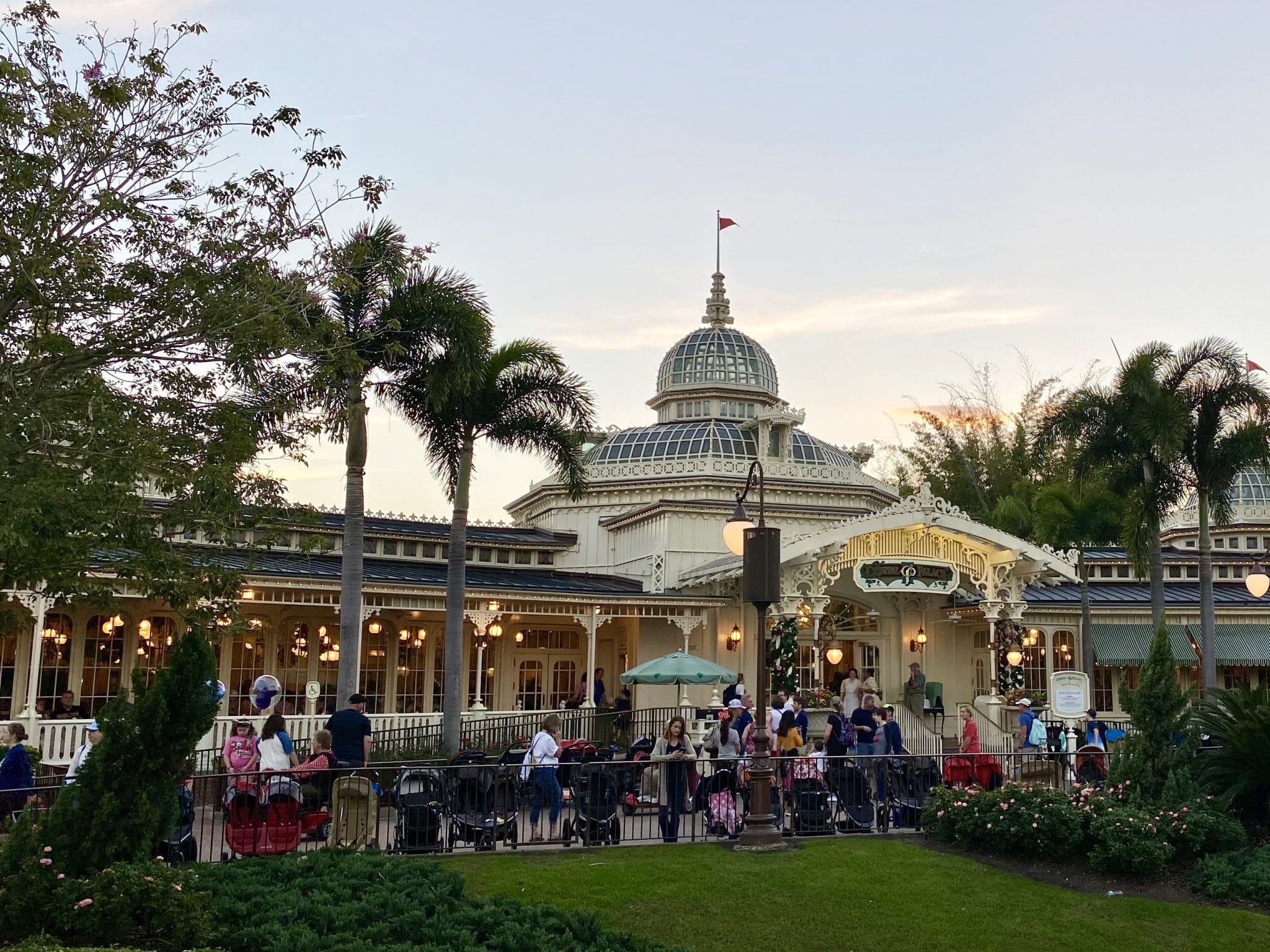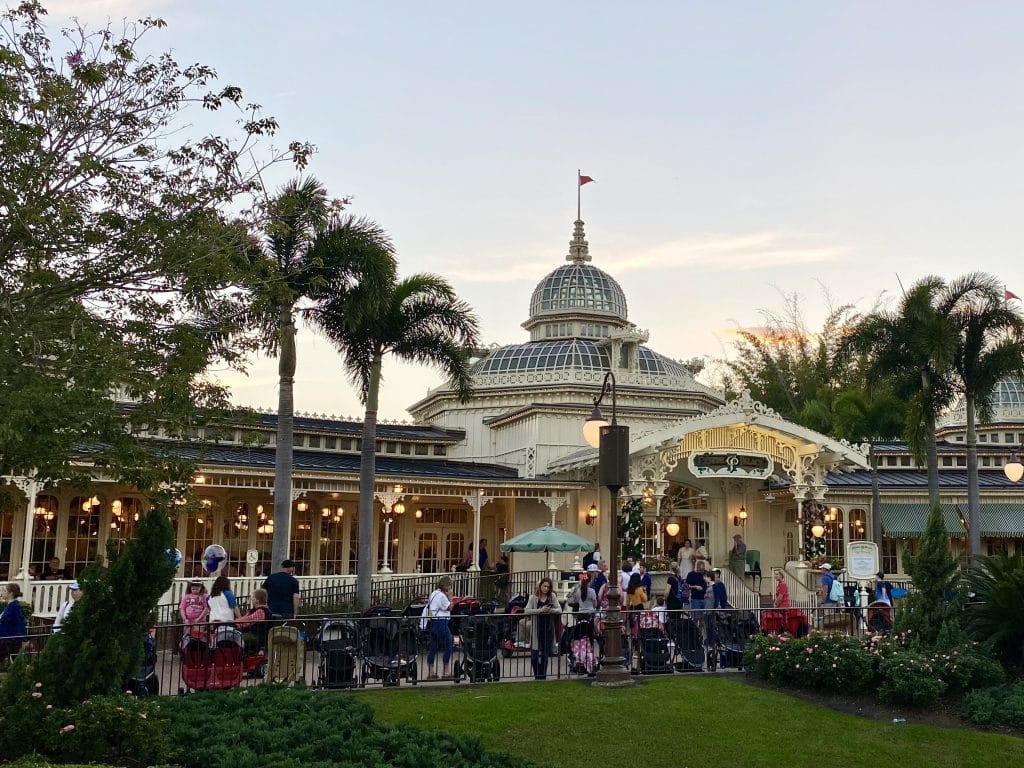 You May Also Like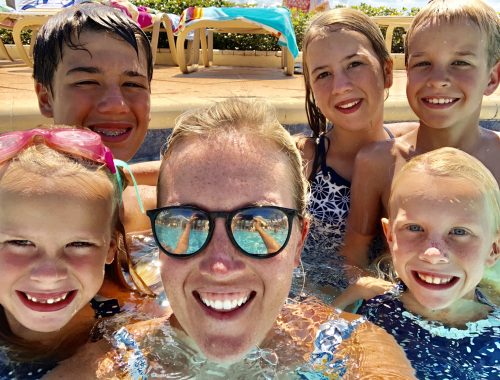 August 16, 2019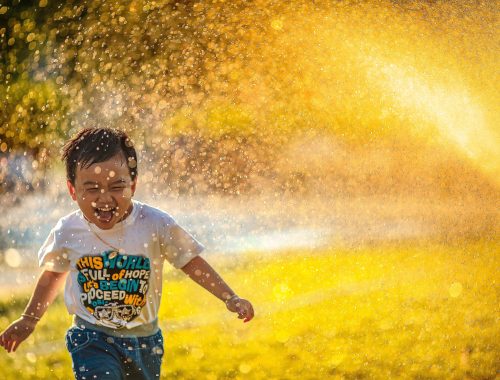 April 29, 2022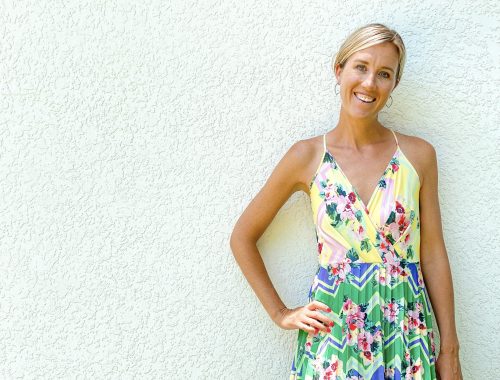 May 17, 2021