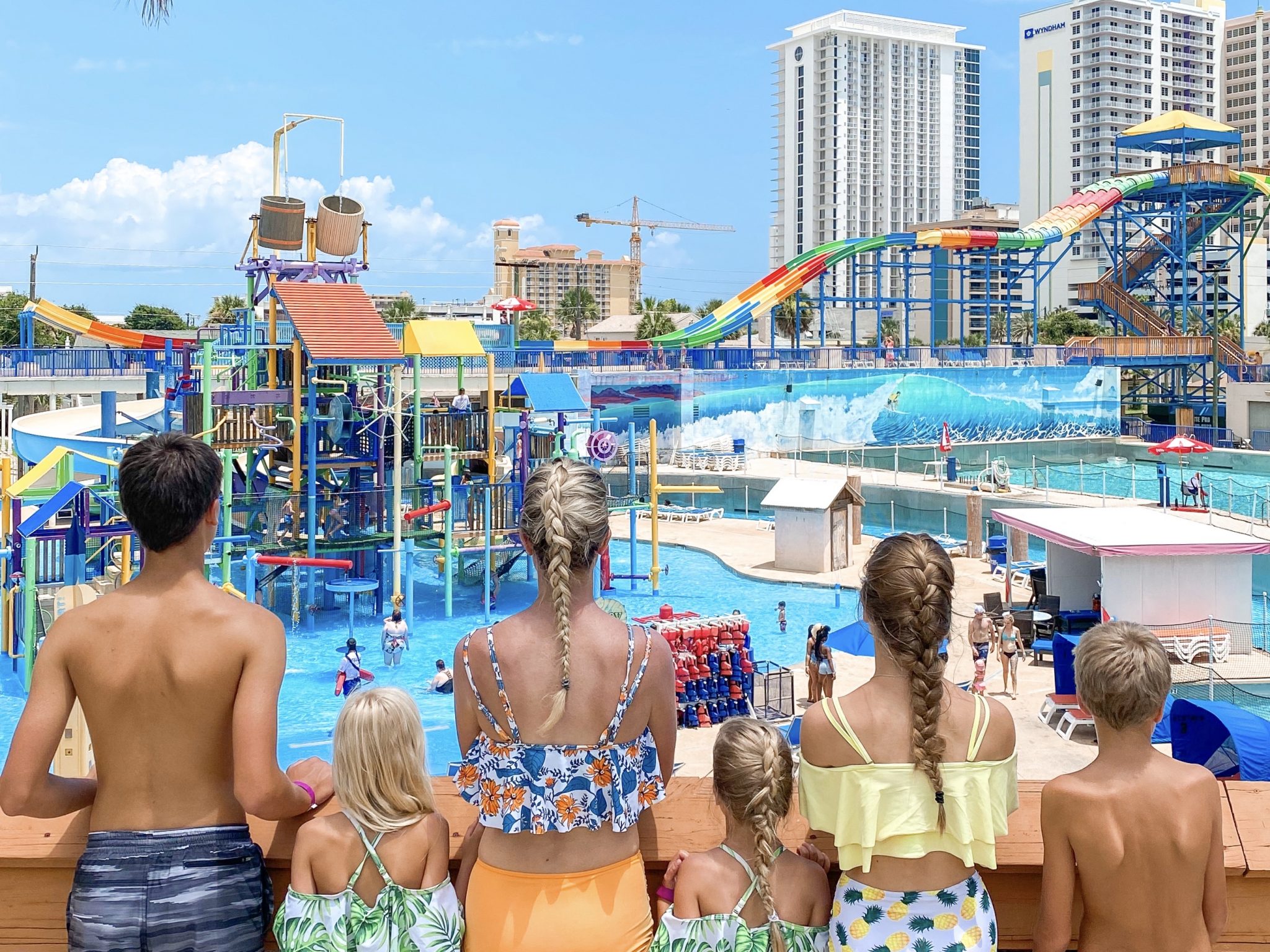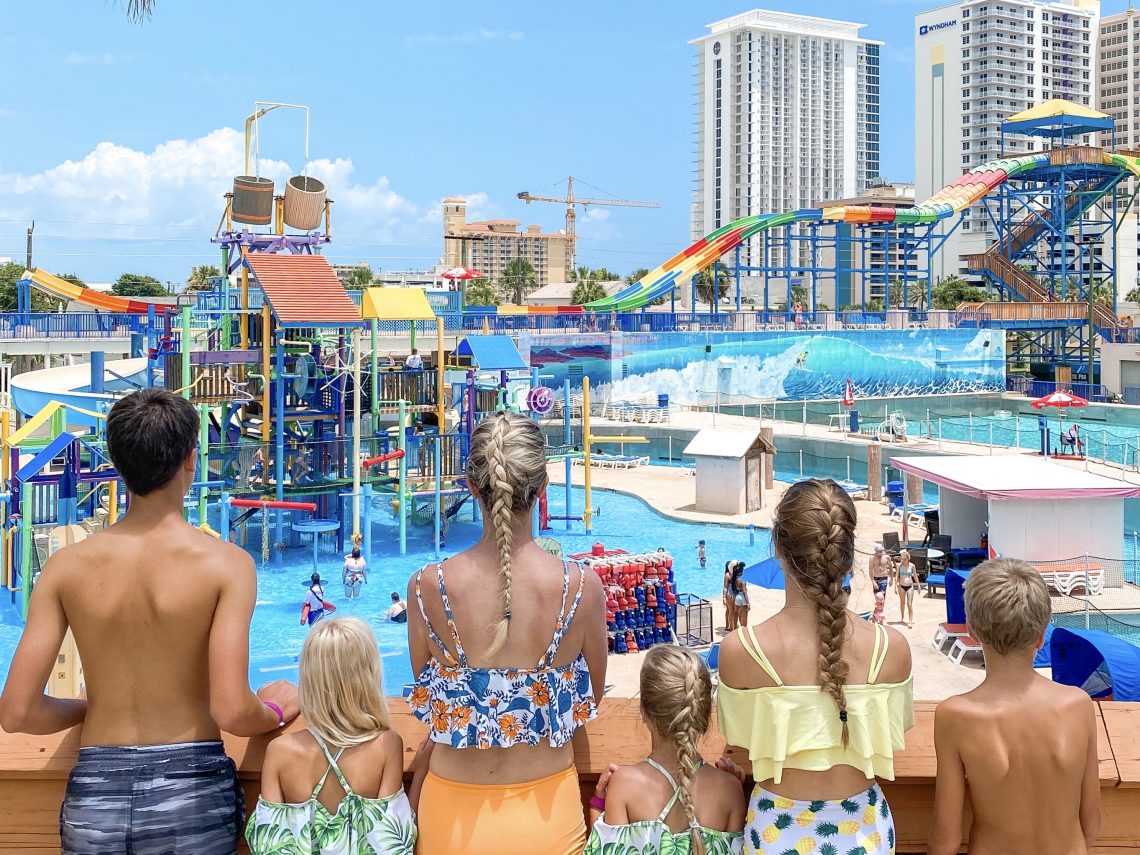 Daytona Lagoon Review from a Mom of 5
July 14, 2020
Sharing is caring!
We were recently invited to check out Daytona Lagoon water park in Daytona Beach. In the hot Florida summers, there's nothing better than a day in the water. And with five kids, and a lot of our usual entertainment options closed, we were so happy to check it out! If you're wondering what to expect at this Florida coast water park, keep reading for my Daytona Lagoon review.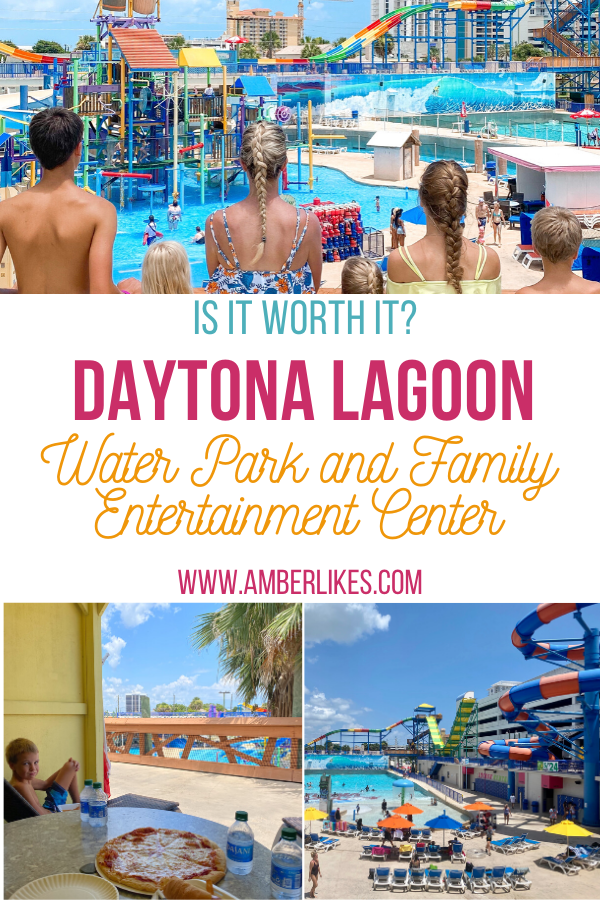 What is there to do at Daytona Lagoon?
Daytona Lagoon is much more than just a water park. Also, it includes a Family Entertainment Center with arcade games, a rock climbing wall, laser tag, a ropes course, and more. There's also miniature golf and go karts! It's amazing to not only be able to enjoy the water slides, but also have fun with your kids at other activities!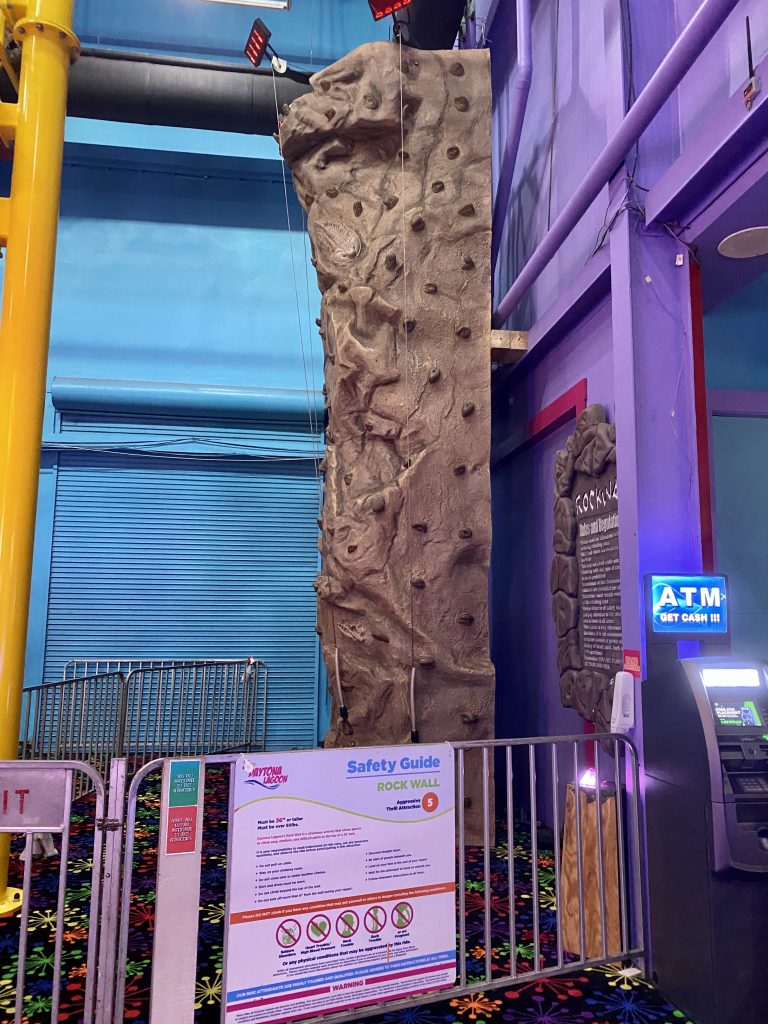 For example, we love mini golfing as a family, and it was so fun to have that as an option when the kids needed a break from the water. Also, go karting isn't something we get to do very often, so that was awesome! We were really impressed that the indoor ropes course included a zip line where you can fly across the Family Entertainment Center. My kids couldn't get enough of this! There were so many options and when we left for the day, we felt like we'd done so many different activities as a family.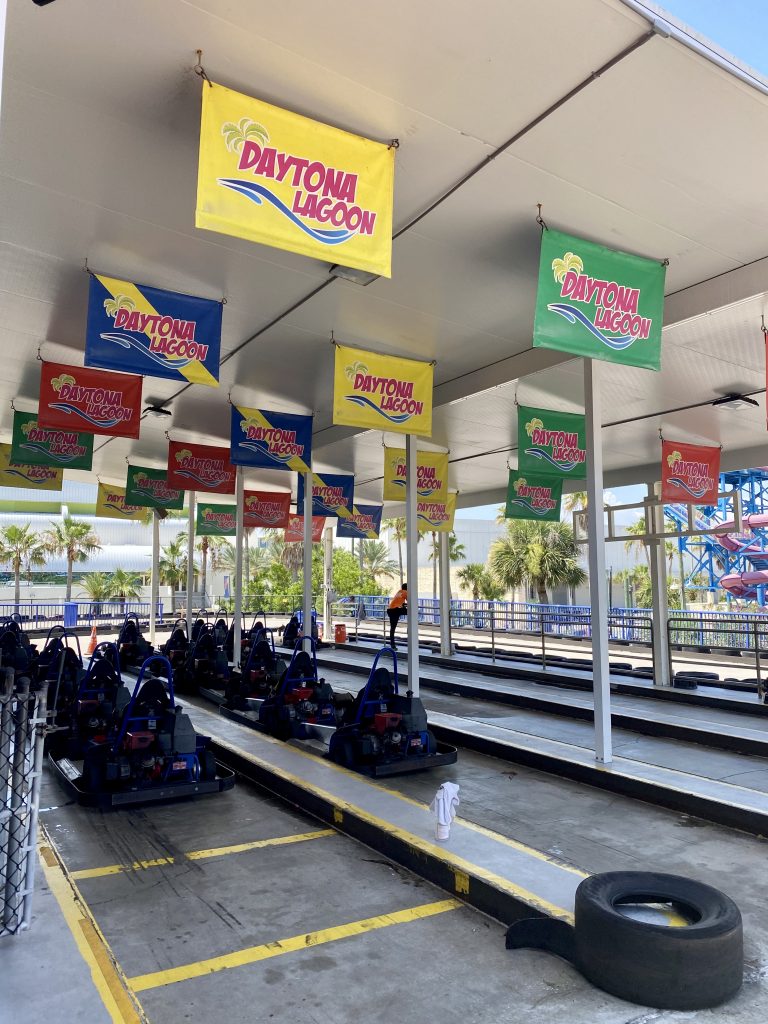 What are the prices like at Daytona Lagoon?
There are several different ticket options at Daytona Lagoon. No Daytona Lagoon review would be complete without talking about the ticket prices. One of the really great aspects of Daytona Lagoon is the many different ticket options. You can get a ticket for just the water park, just the entertainment center, or both! There's also special prices for after 3 pm and season passes. You can find a ticket option for any budget!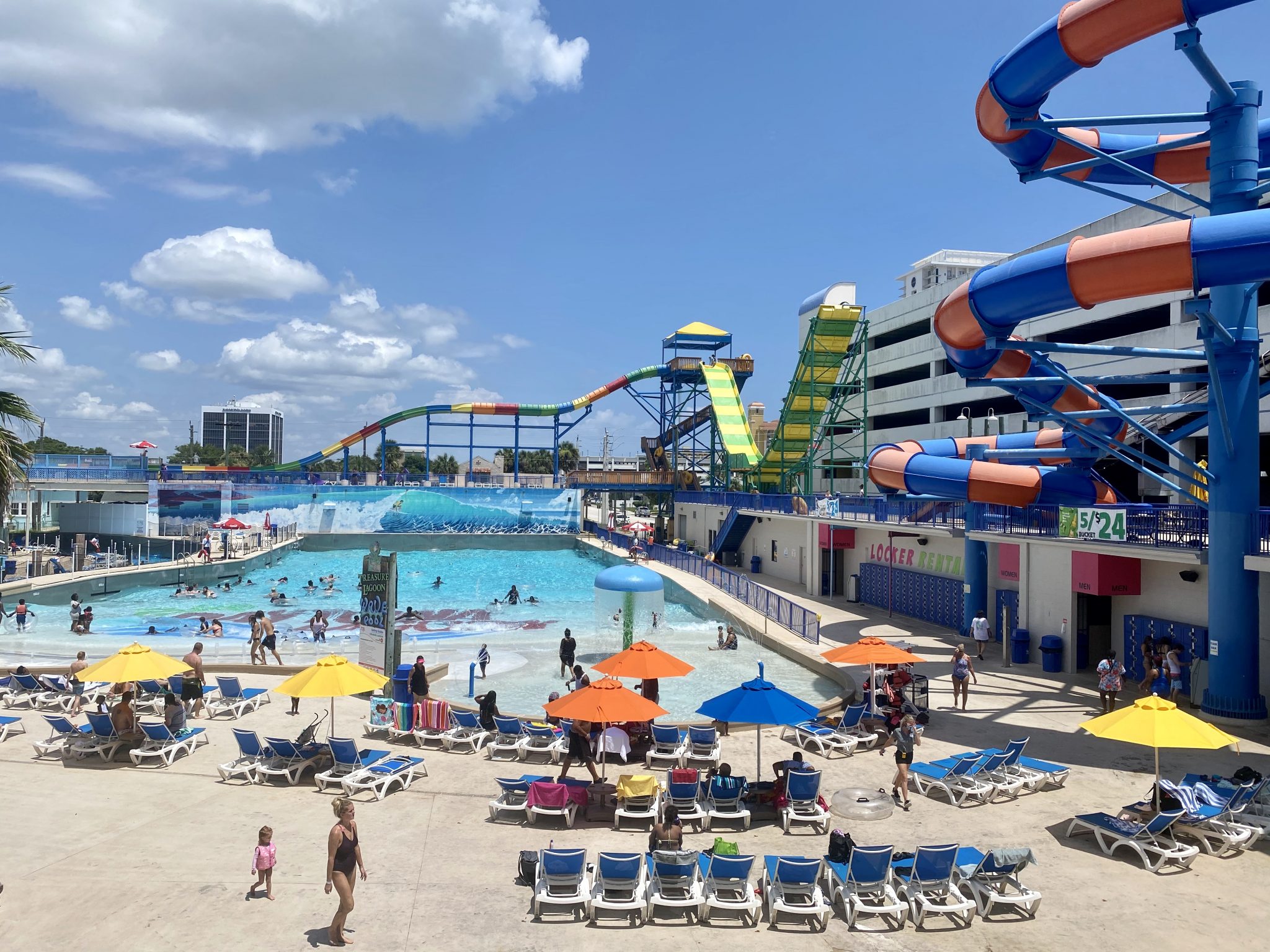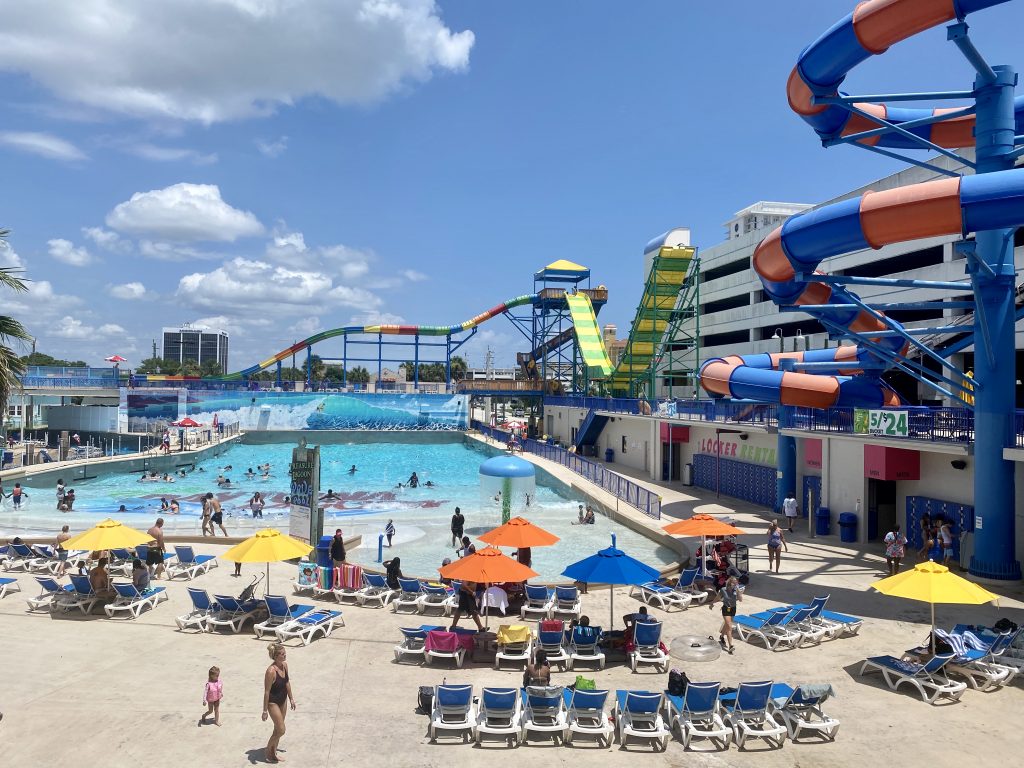 Can I upgrade my day?
When we visited, we enjoyed a private cabana for the day! For an extra cost, you can reserve a cabana for your family. There are cabanas of various sizes to fit your group. And you even have your own wait staff for food and beverages! It's so nice to just sit back and relax and have someone bring you yummy food and drinks. The cabanas have various locations throughout Daytona Lagoon. So some have beautiful views while others have great access to the kid's activity area and the lazy river.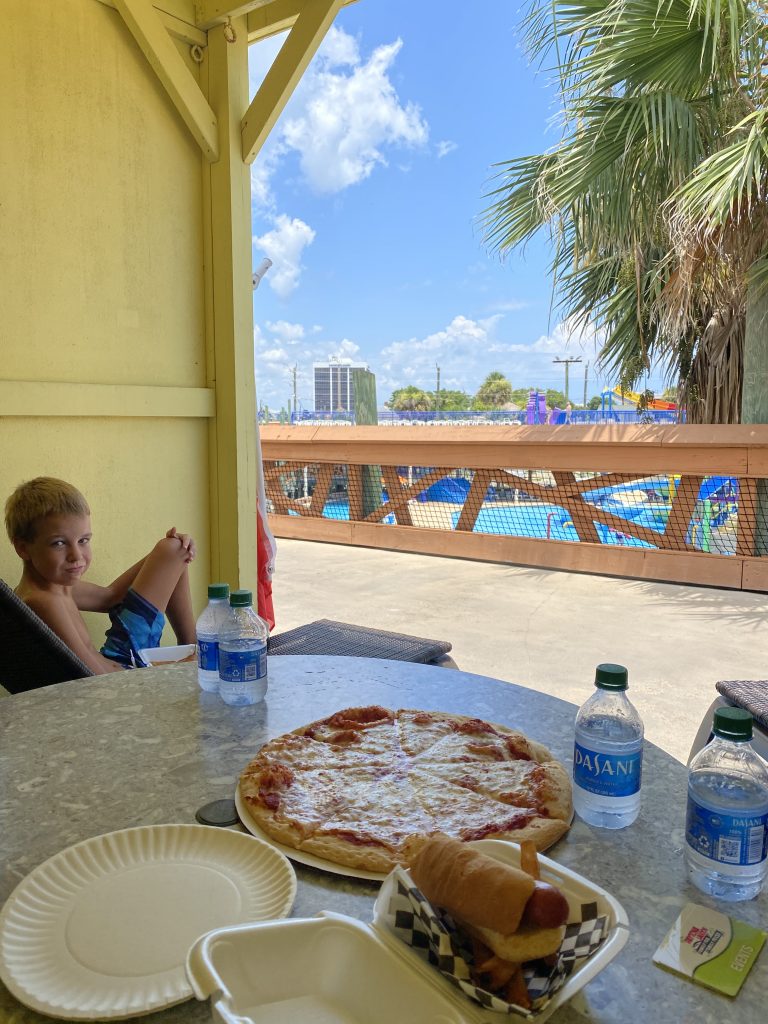 Daytona Lagoon Review: What Safety Precautions are in Place?
Since reopening after the closure, Daytona Lagoon has put several safety measures in place to protect its guests. For example, immediately upon check in, guests are required to wear face masks inside. If you don't have a face mask with you, you can get a complimentary mask before entering. Also, at the ticket counter, there are social distancing markers in place on the floor. Additionally, on the water slides, guests are spaced out when going down the slides in order to promote social distancing. And guests also are required to have a temperature check prior to entering Daytona Lagoon. You can see a full list of the healthy and safety procedures on Daytona Lagoon's website.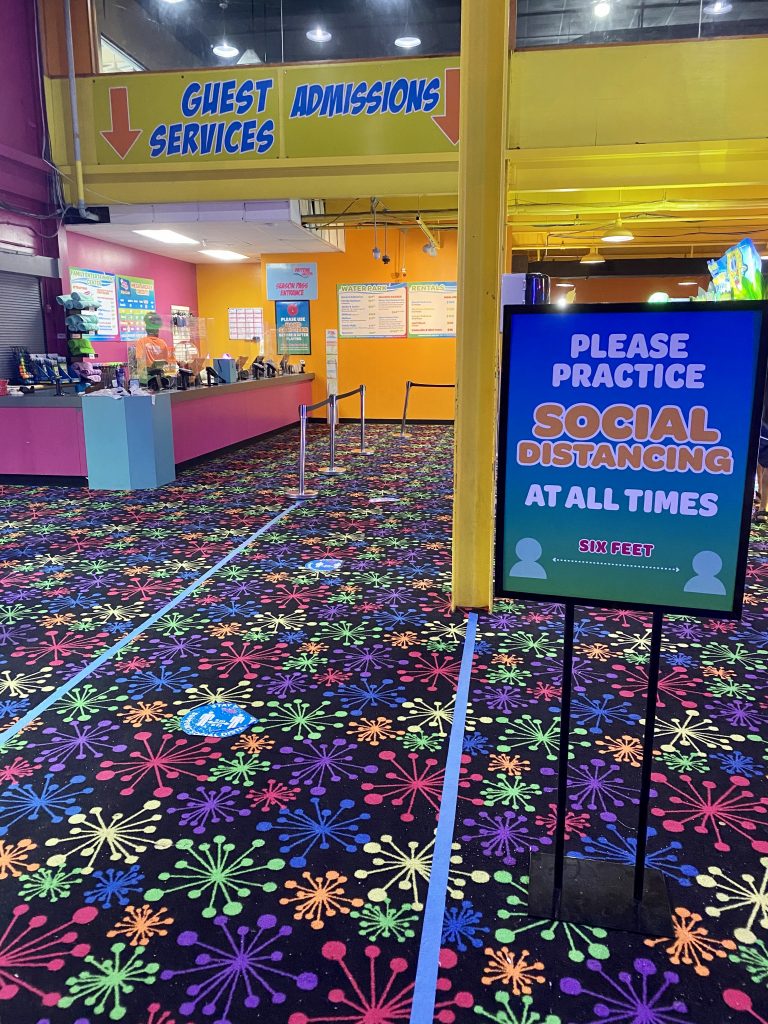 We also really enjoyed just walking across the street to the beach when we were done at Daytona Lagoon for the day. It's such a beautiful setting and an amazing and convenient location. You can't go wrong with a family day at Daytona Lagoon!
You may also like:
What is the Closest Beach to Disney World?
You May Also Like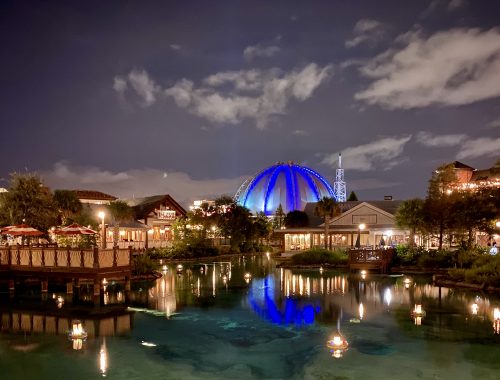 September 14, 2020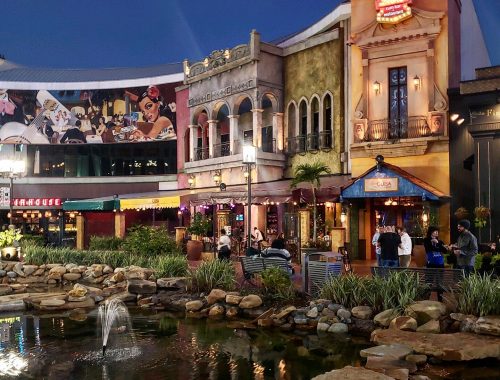 March 14, 2019