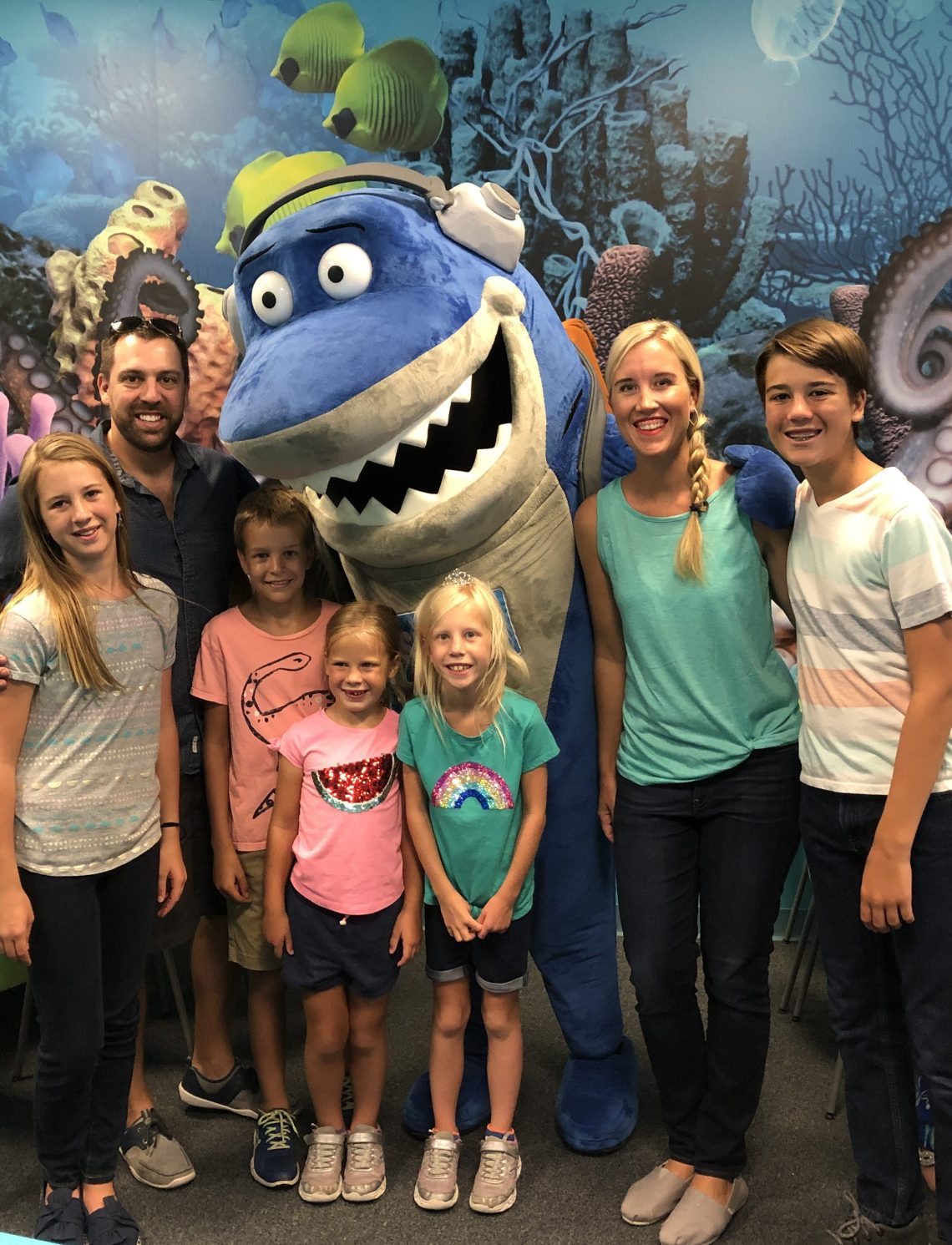 Have an Underwater Birthday Party at SEA LIFE Aquarium
June 4, 2019
Sharing is caring!
There are lot of unique ways to celebrate your child's birthday. And that's especially true in Central Florida! But where else could you possible have an UNDERWATER birthday party? It's only at SEA LIFE Aquarium Orlando! We recently had a surprise mermaid themed birthday party for my soon to be 8 year old daughter and it was so much fun!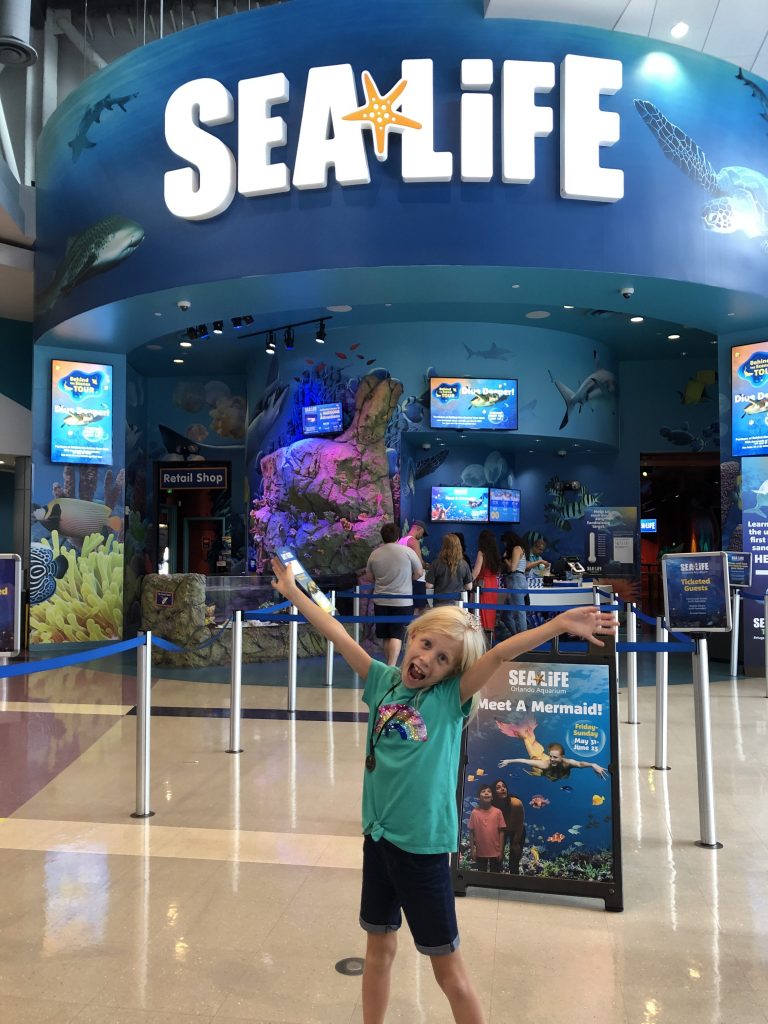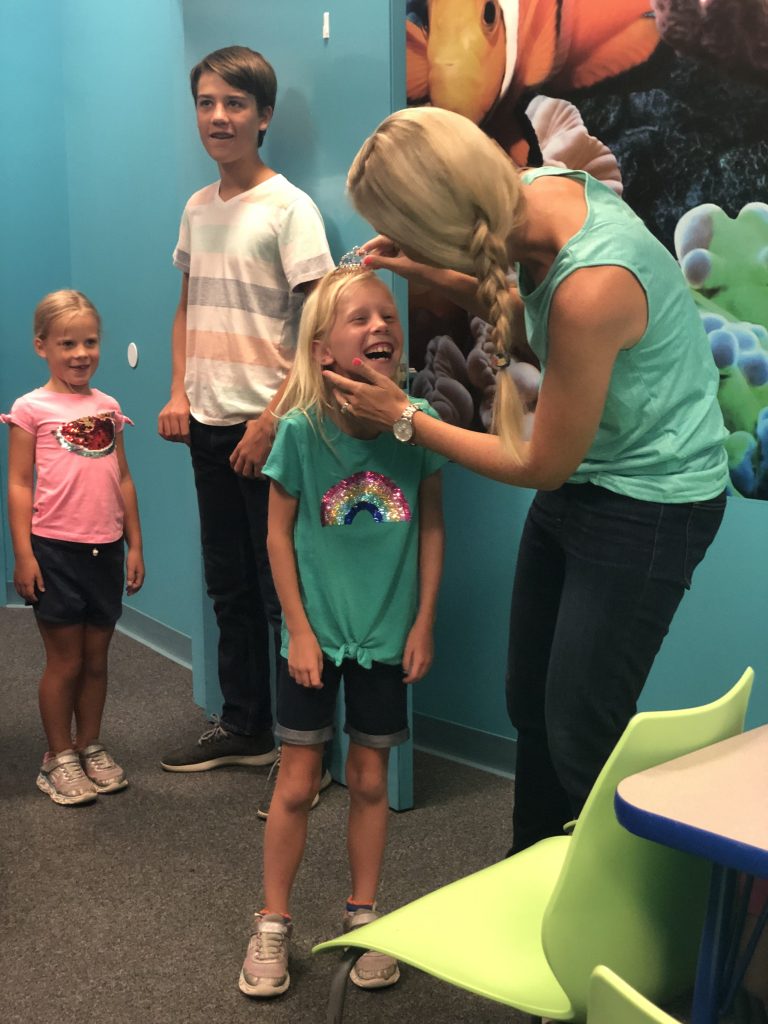 There are three different birthday party packages. We had the opportunity to experience the Diver Package, which included 1.5 hours in the party, room, a visit from the SEA LIFE mascot Magnus the Shark, and much more! Each package has slightly different options, so be sure to visit the SEA LIFE Orlando website to see all of the options. Keep reading for the most unique aspects of a birthday party at SEA LIFE Orlando!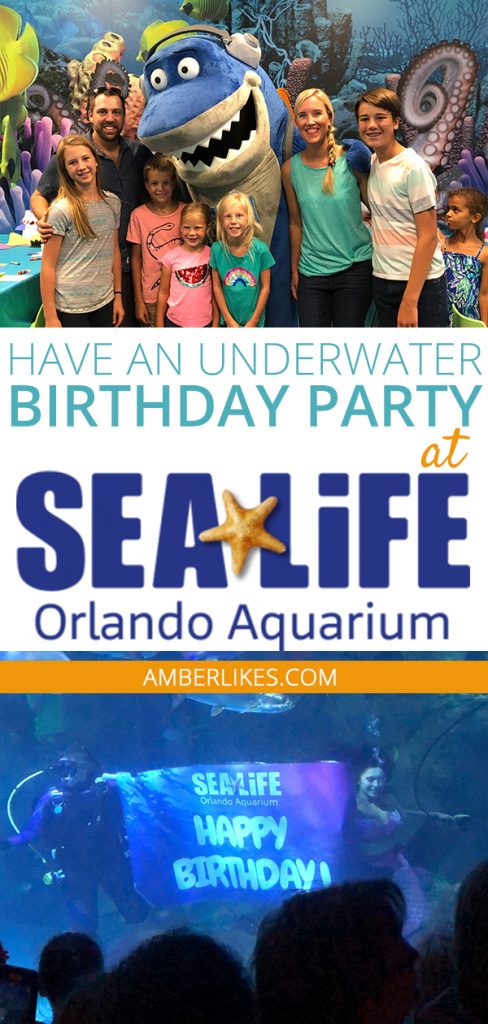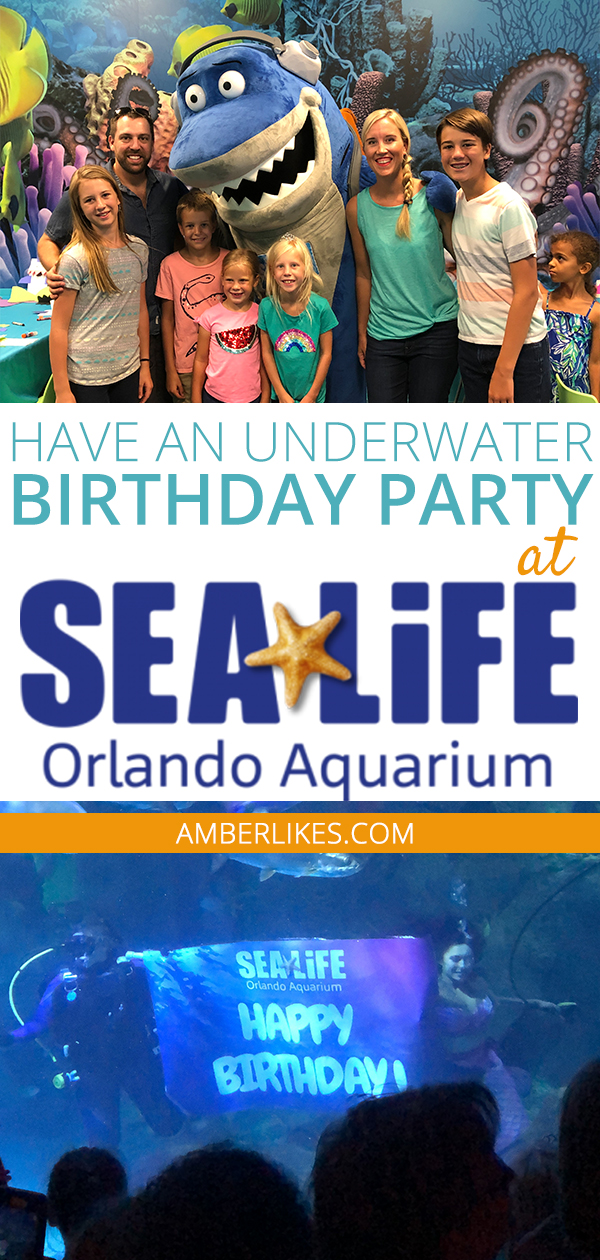 1. Underwater Birthday Wishes from a Mermaid
Depending on the birthday party package you choose, you can have a SCUBA diver or an underwater mermaid wish your child a happy birthday! This was such a cool surprise for Amelia! The look on her face when the mermaid held up that banner was irreplaceable.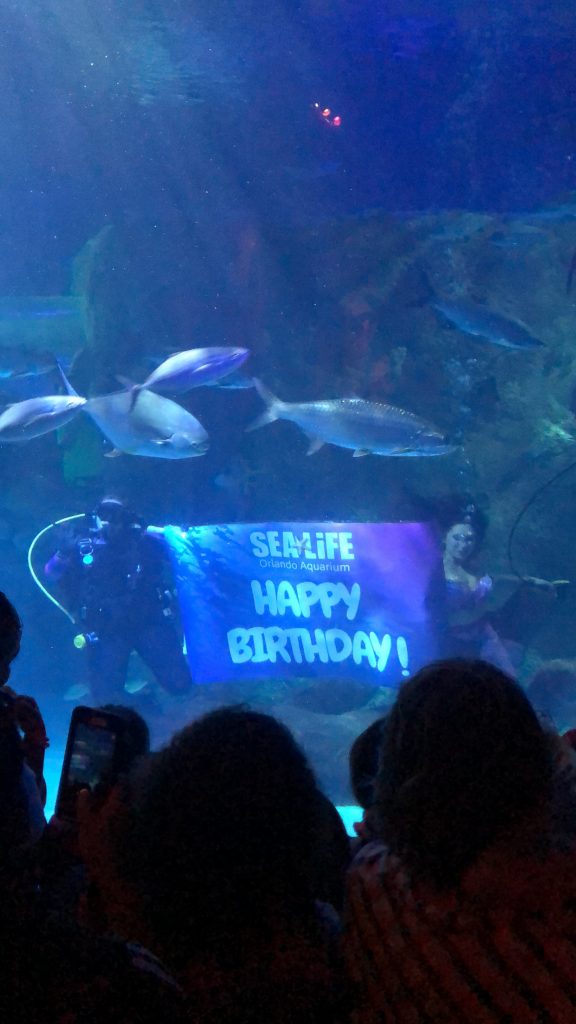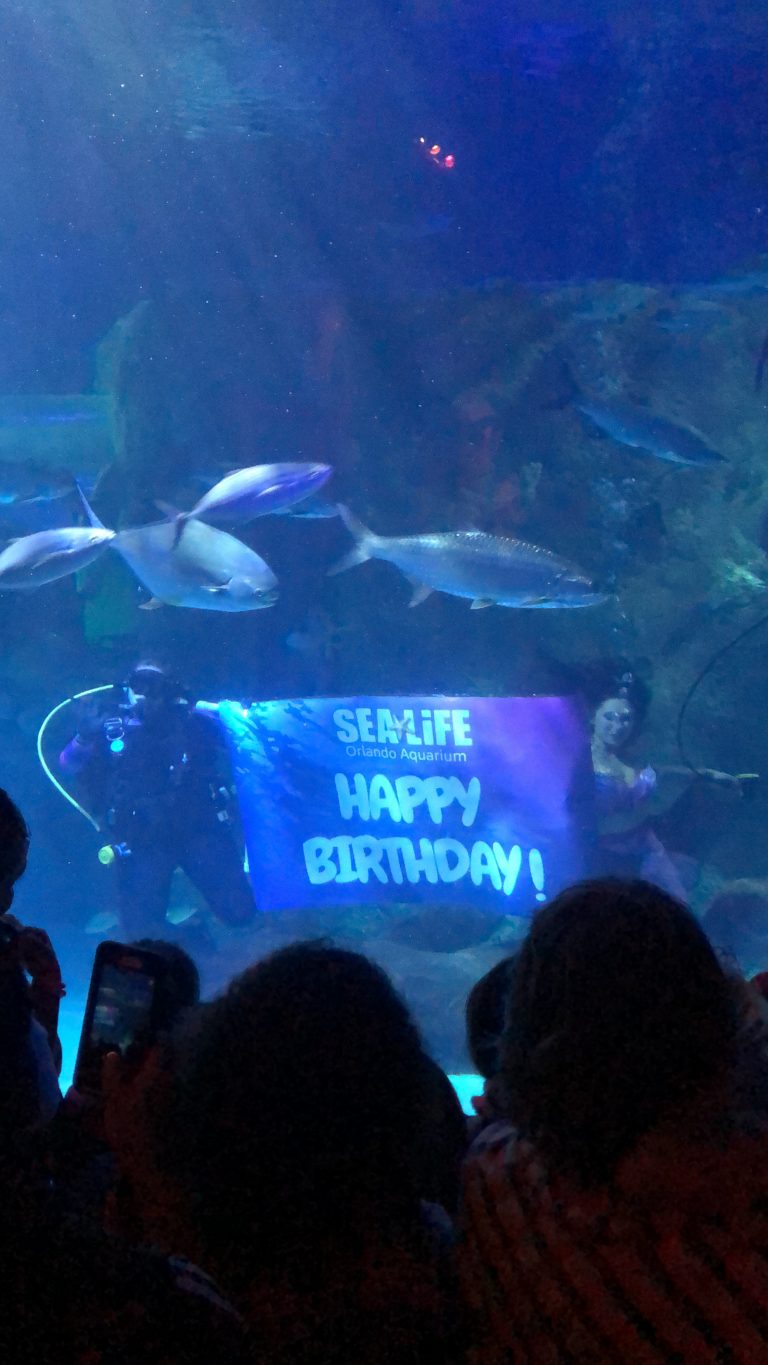 The underwater presentations are very educational and also entertaining. During certain times, mermaids entertain guests during this presentation. At other times, there is a SCUBA driver in the tank to help entertain guests. Either way, if you go with the Diver Birthday Party package, your child will be wished a Happy Birthday by an underwater friend!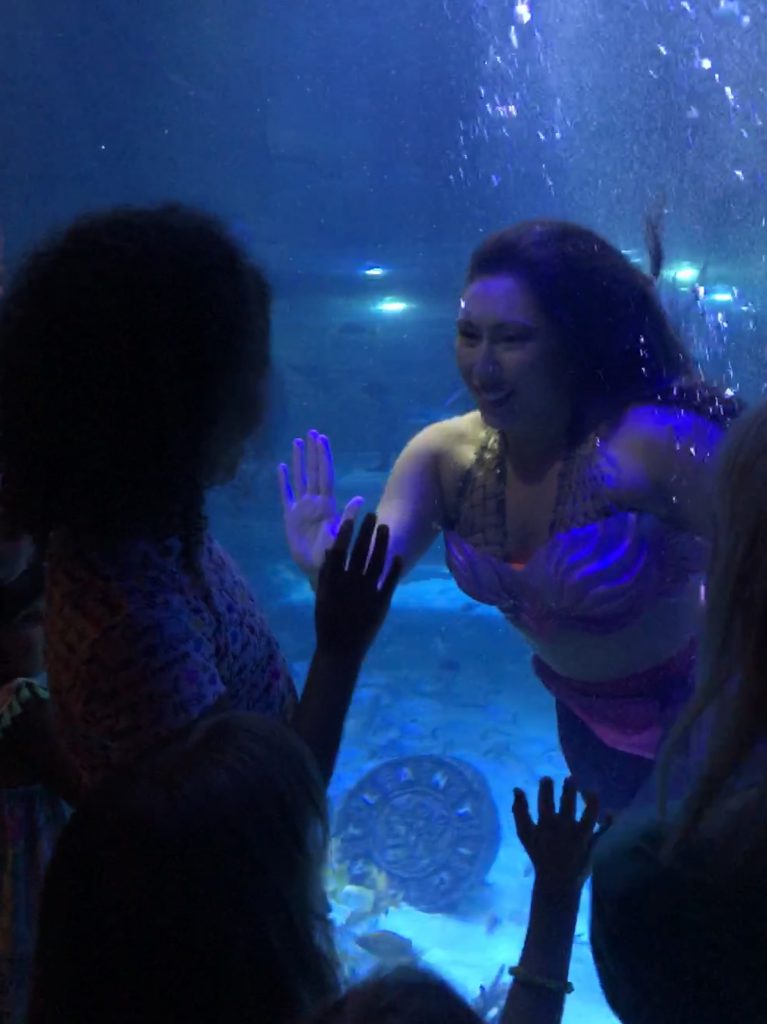 2. Dedicated Party Room and Hosts
During a SEA LIFE birthday party, you will have one or two party hosts, depending on which package you choose. These hosts help fun the party, serve pizza, drinks, and cupcakes, and help coordinate crafts and activities! They are basically your guardian angels during the party time to help keep kids busy and activities organized. While we were waiting for the birthday girl to make her big arrival for the surprise, our party host read books to the guests to keep them entertained!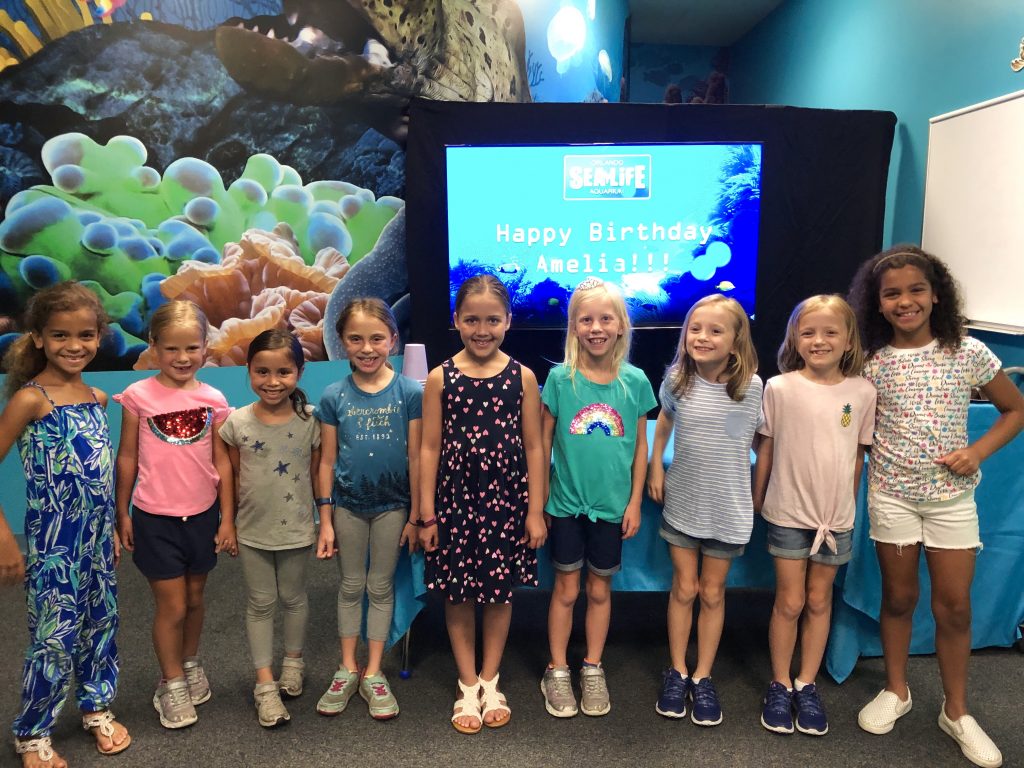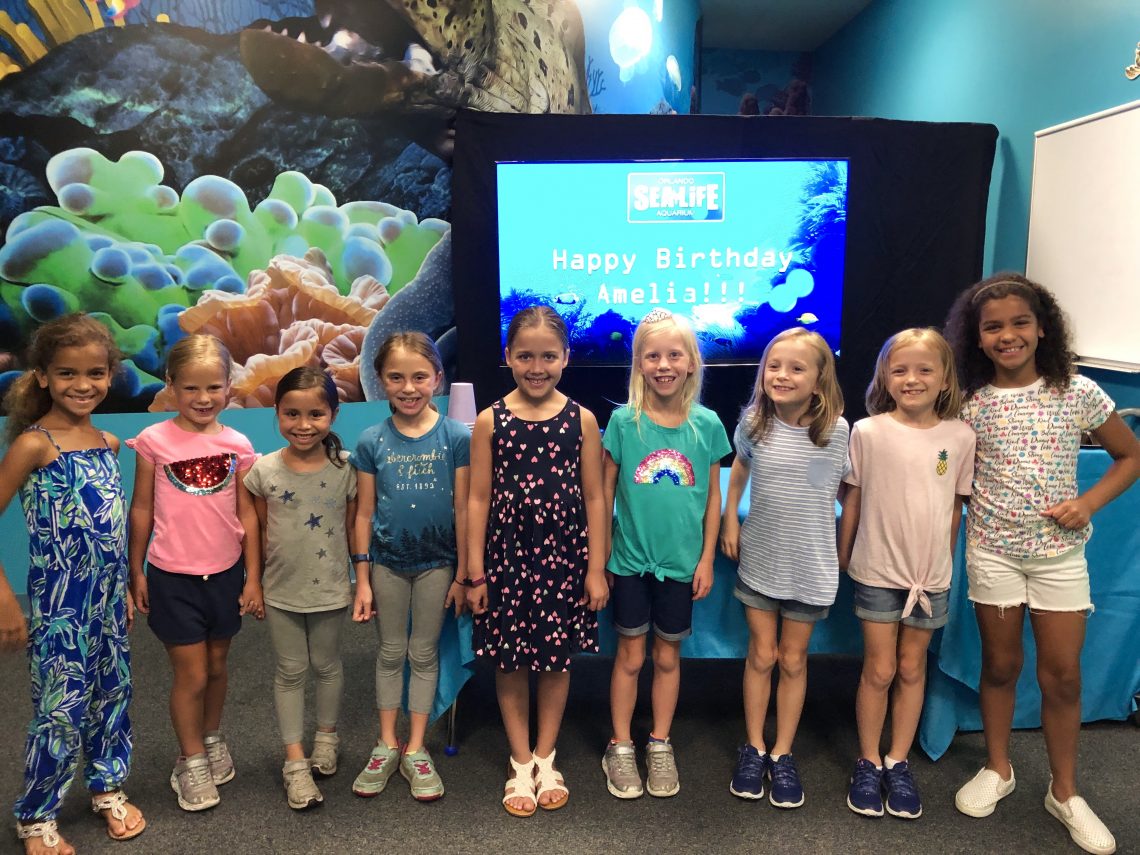 When it was time to leave the room and go explore the aquarium, the party hosts took care of cleaning and organizing everything. When we returned to gather up the gifts and crafts, everything was organized and packed away. So easy for parents and just what you need when you're ready to go home and rest after the big party.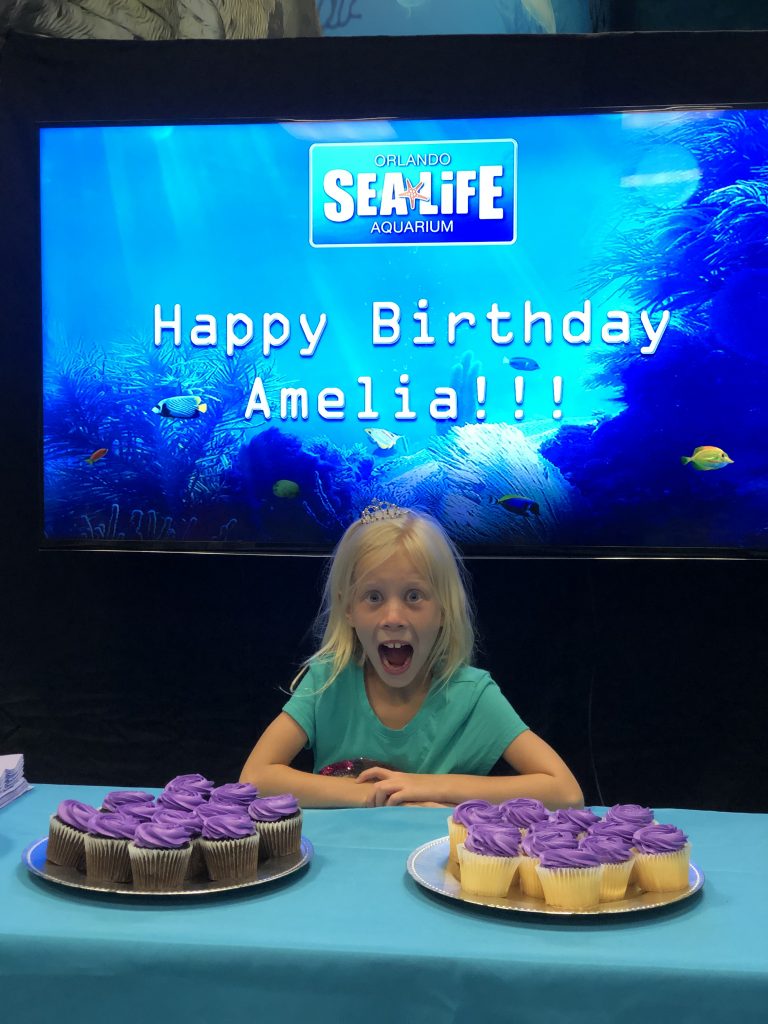 The party room was so colorful and fun as well. Just the wallpaper and birthday decor were enough to keep guests entertained for quite a while. It also made for beautiful pictures! It's a great way to get excited about heading into the SEA LIFE Aquarium after the party room activities.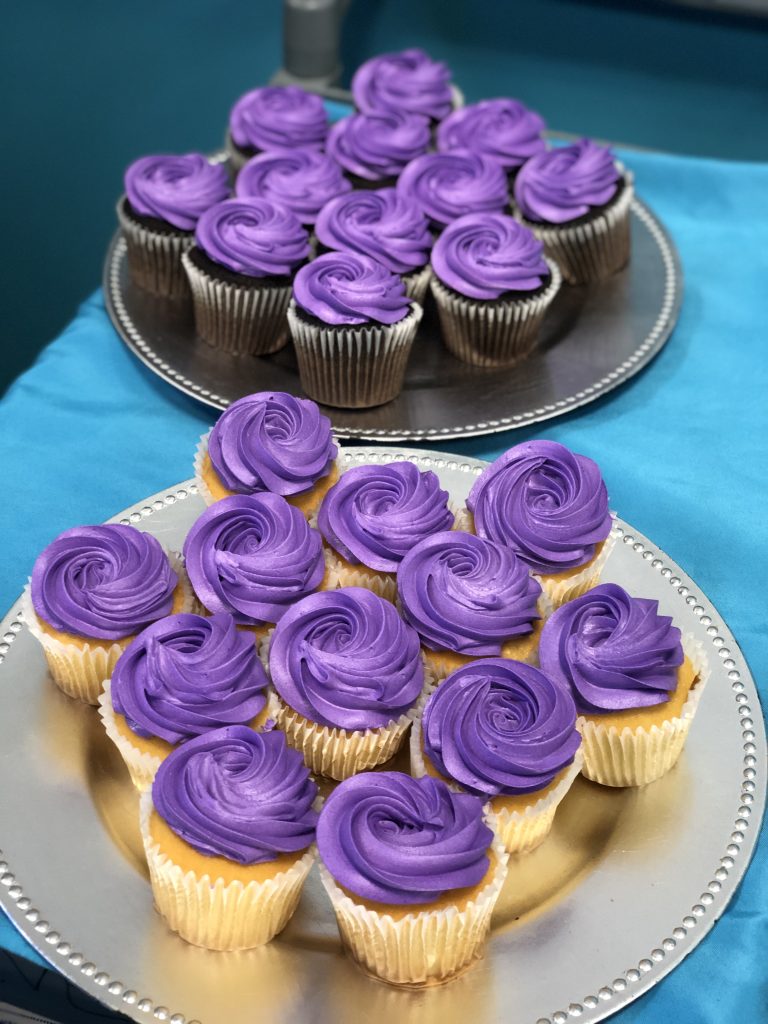 3. Unique and Fun Crafts and Games
During our time in the party room, the birthday girl and her guests made mermaid purses and shark faces. They had such a great time decorating their mermaid purses! And the party hosts even integrated learning by explaining that shark eggs are called mermaid purses. Amelia then got to hold a cleaned and preserved "mermaid purse." You know we are all about that learning while playing life!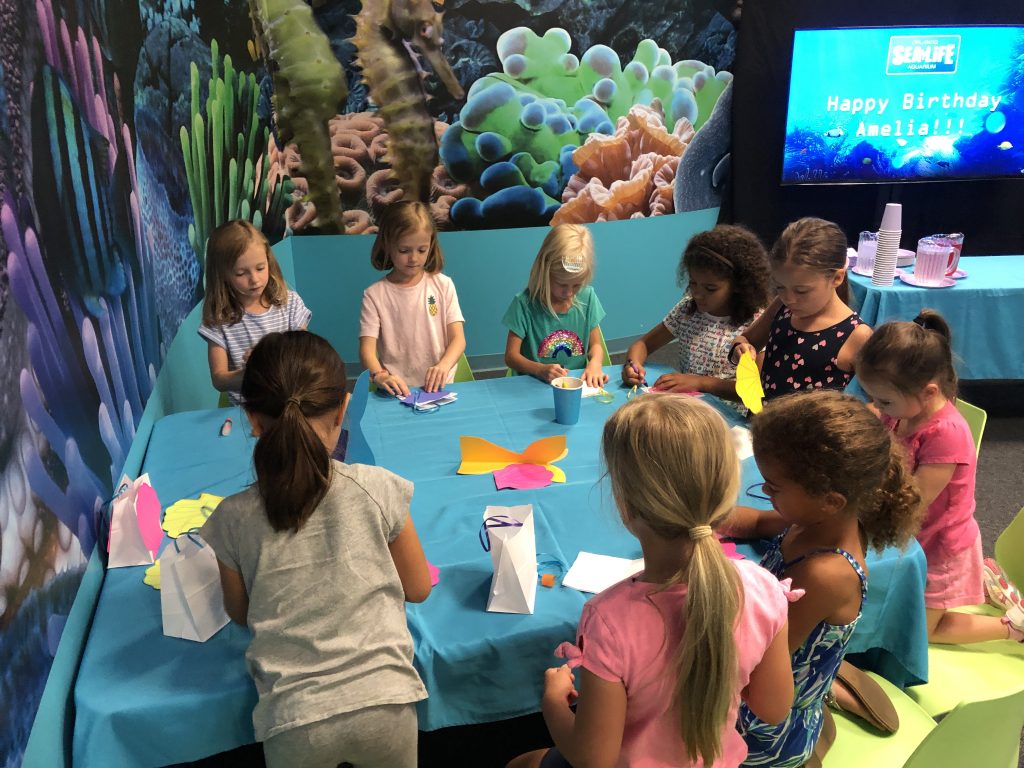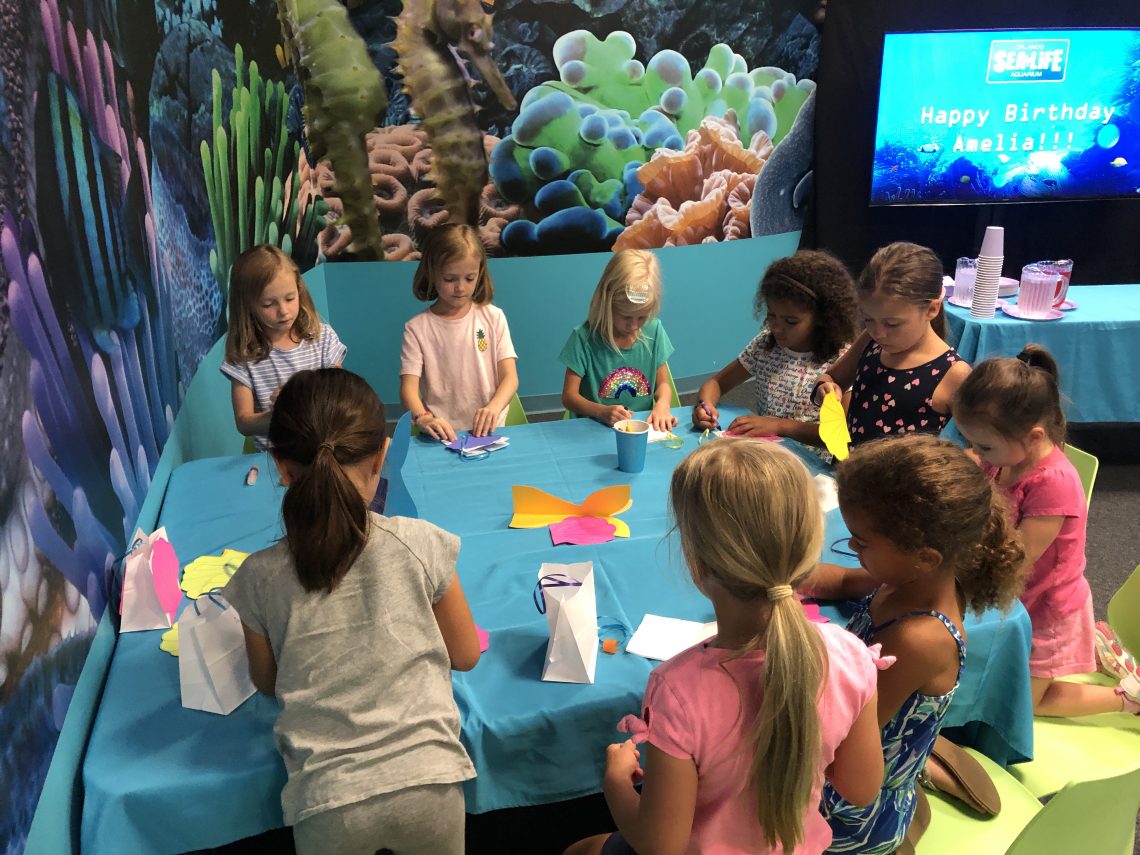 All throughout a visit to SEA LIFE Orlando, you are learning while having fun. There are stations to get a stamp in each area of the aquarium. And then you get a prize in the gift shop if you complete all of the stamps! (Or even if you don't and your older sister does and you're really cute.) The prize is a great way to reward learning and staying on track in the aquarium.
4. A Visit from Magnus the Shark
Depending on the birthday party package that you choose, you can have a personal visit from Magnus the Shark! At SEA LIFE Orlando, Magnus the Shark is the mascot from under the sea. During your child's birthday party, he can visit and take pictures with all of the party guests. All of the little girls at Amelia's birthday party loved shaking fins with Magnus, getting their picture taken, and showing him the crafts. It was such a fun surprise to have Magnus walk through the door!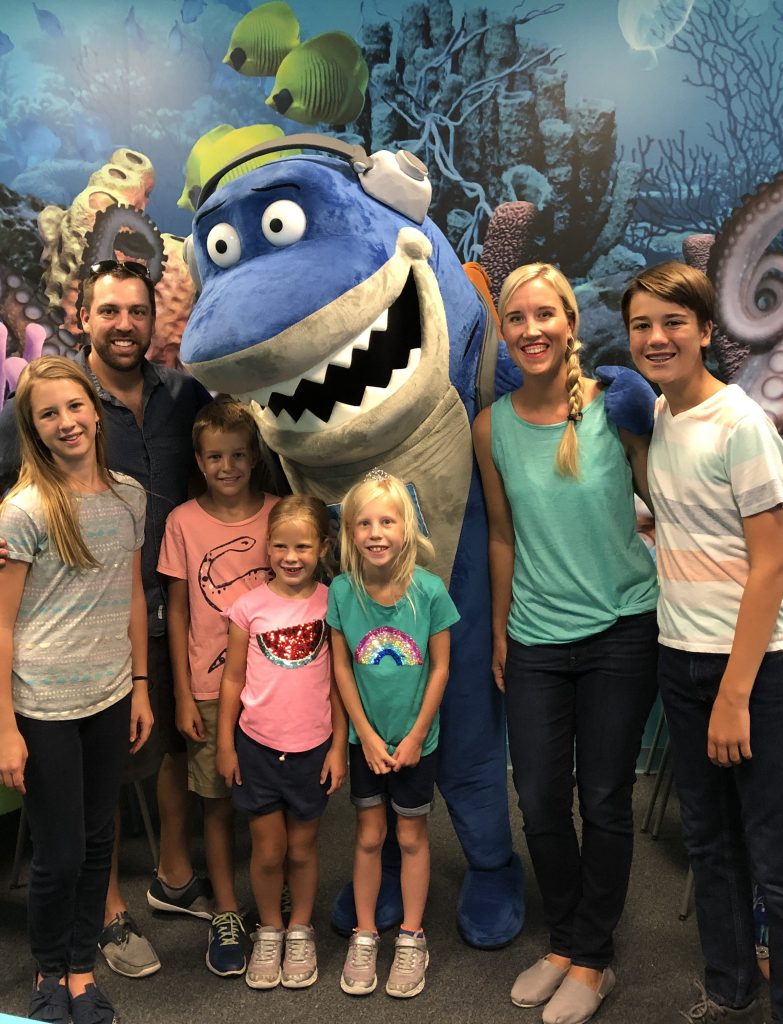 There are so many great reasons to have a SEA LIFE Orlando Aquarium birthday party. We had never had a surprise party for any of our five children before, and this was such a special event for our family. SEA LIFE Orlando could not have been more accommodating and invested in creating a very special surprise for Amelia. Since Amelia has a summer birthday, having an indoor option for her birthday party was so perfect. With the sweltering heat and the afternoon thunderstorms, it's hard to plan much outside during the summer. SEA LIFE Orlando is the perfect option for a birthday party all throughout the year.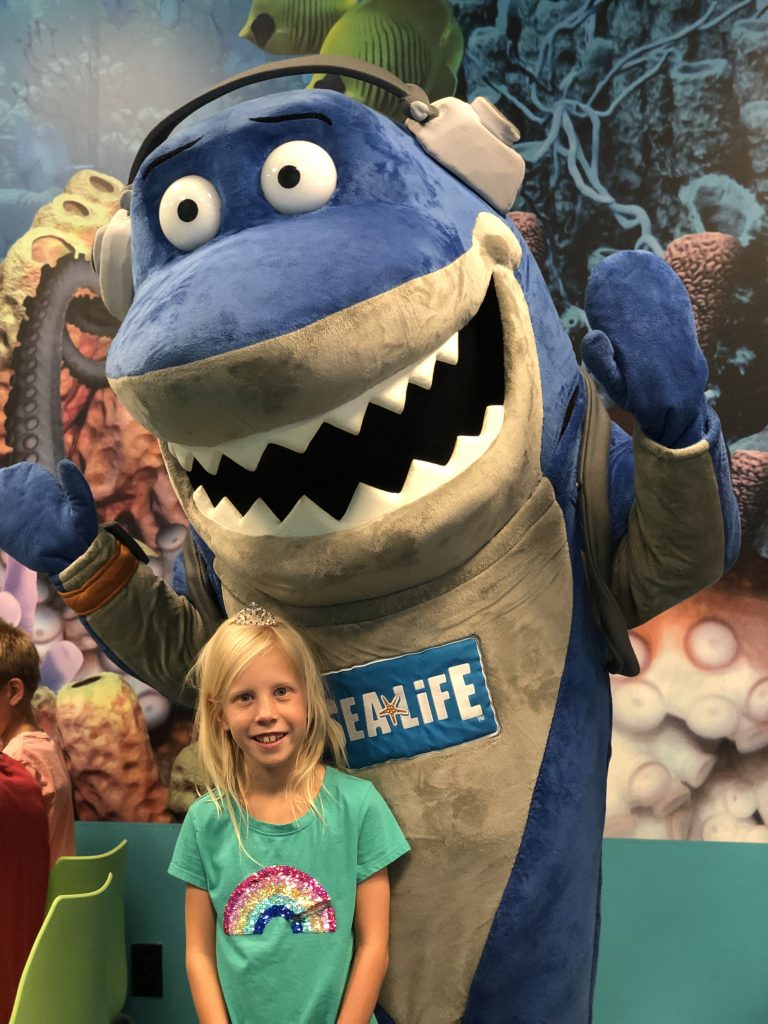 When you book a birthday party at SEA LIFE Aquarium, the birthday child also gets an annual pass to enjoy the aquarium all year long! What an awesome birthday gift! We had such a wonderful time at Amelia's birthday party and made memories that will last a lifetime. Thank you SEA LIFE Orlando Aquarium for creating a special mermaid party for our precious little mermaid!
*I was provided a complimentary birthday party in exchange for my honest and unbiased review. All opinions are my own.
You May Also Like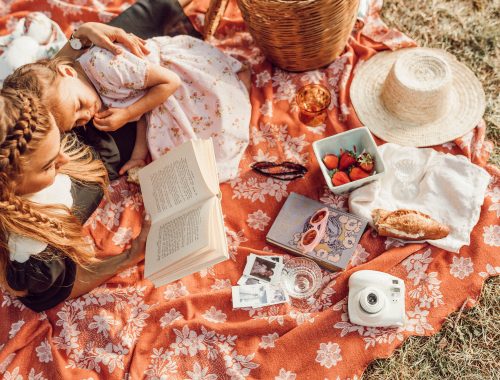 May 17, 2022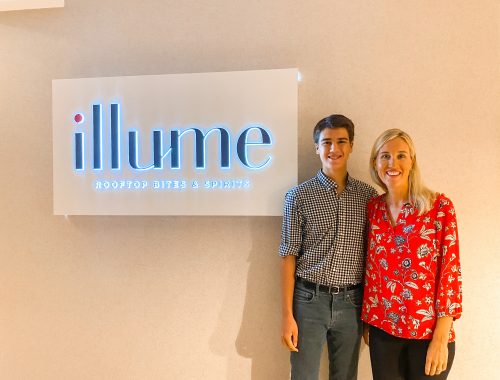 July 3, 2021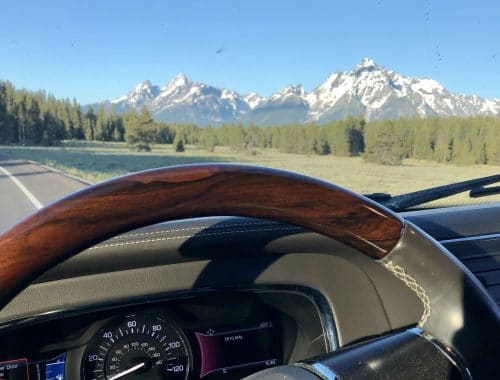 August 4, 2020