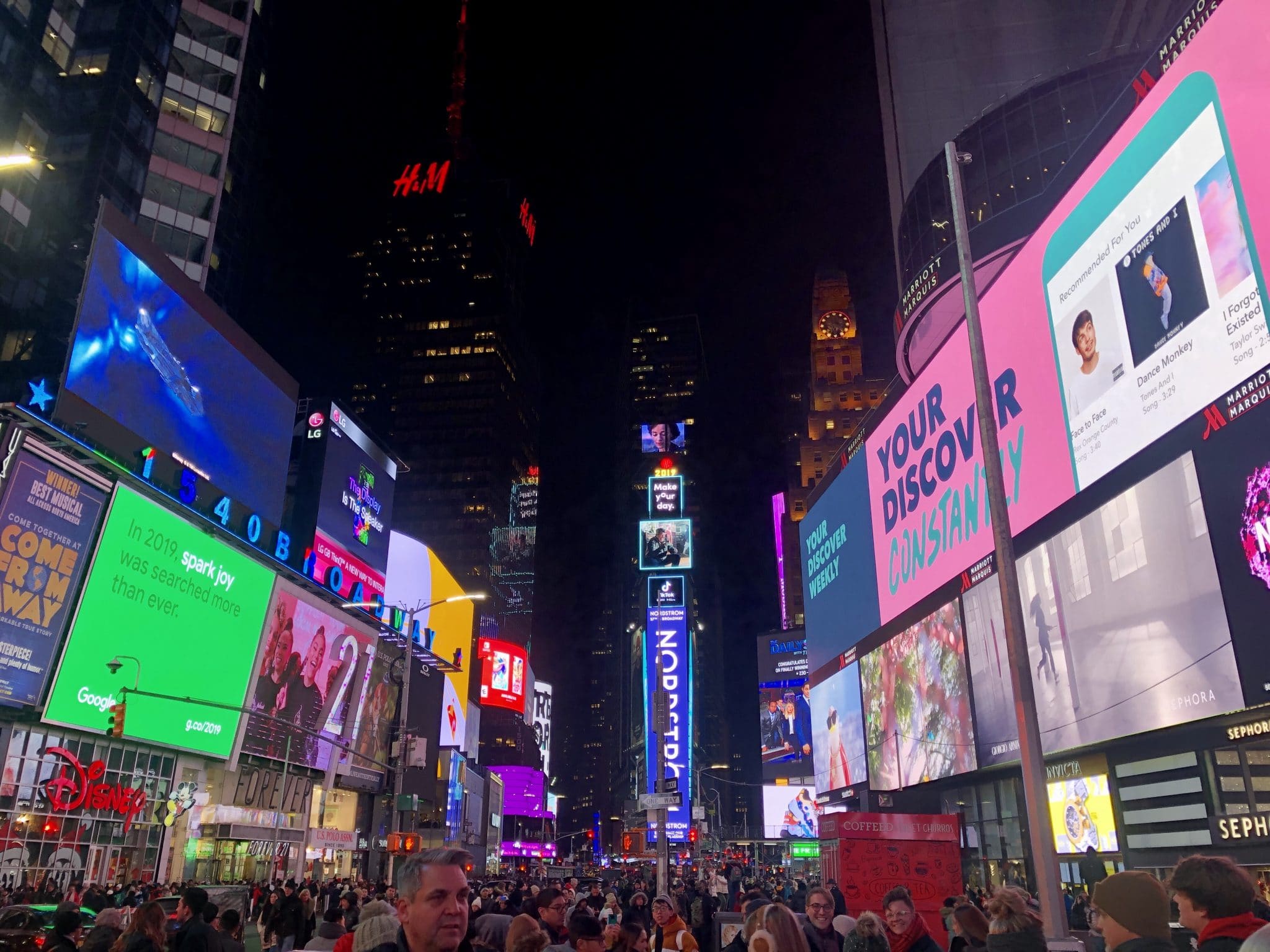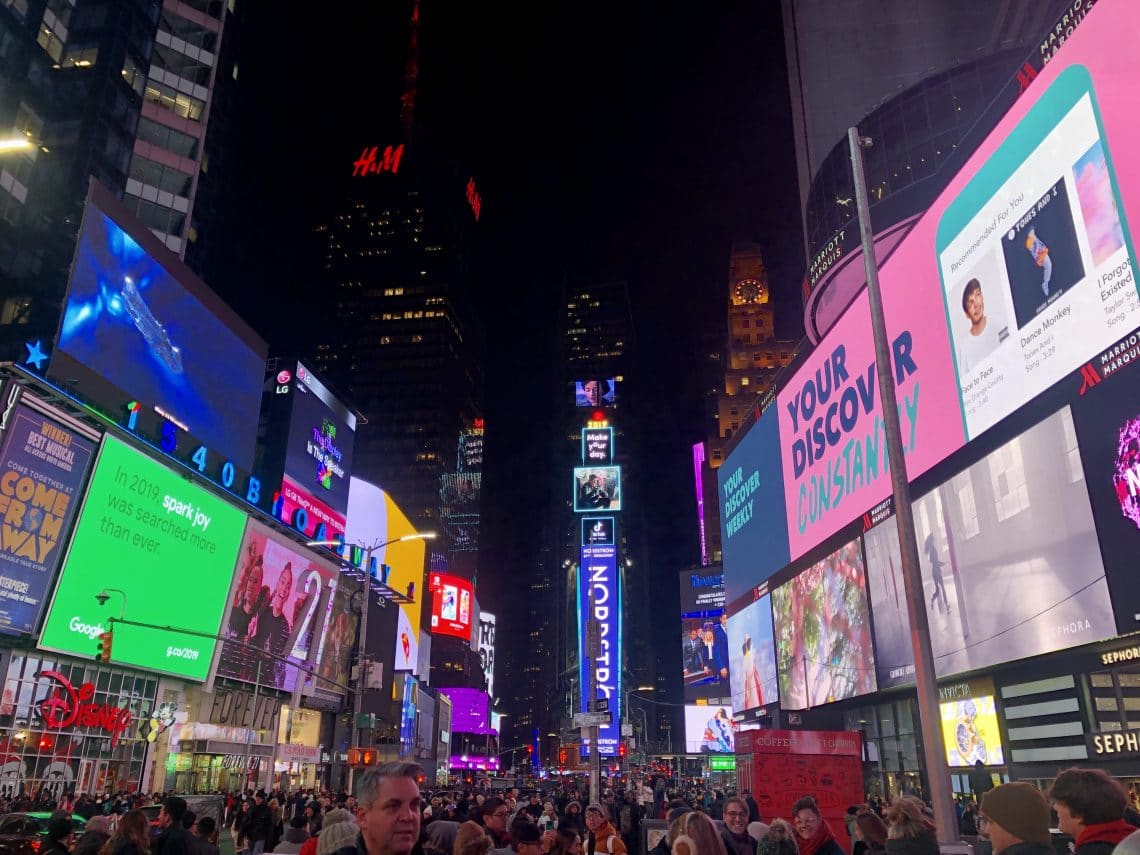 Weekend in New York: A First Timer's Guide
January 2, 2020
Sharing is caring!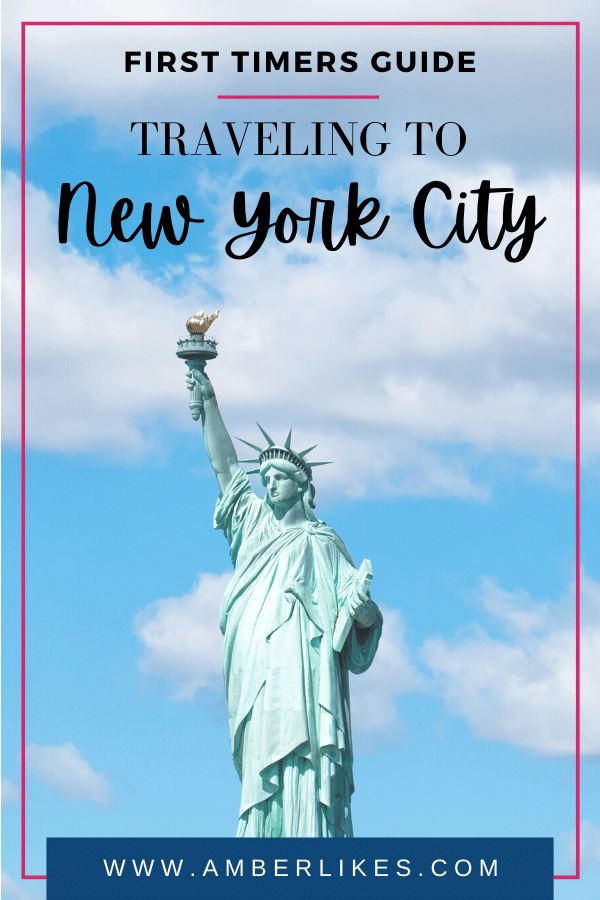 A weekend in New York. Is it enough time? Is it worth it?
New York City is one of my favorite places to visit. Since my extended family lives in Central Pennsylvania, I'm always trying to plot a trip to NYC during our visits to that area. It's a quick five hour travel time from where my family lives, and it's so much closer than when we are at home in Florida. This year, my 12 year old daughter's Christmas wish was to go to New York City for the first time! My Mom was happy to make this dream come true, which was so sweet.
Since I've visited for quick trips many times, I thought it might be helpful to share some of my favorite ways to see the City in a hurry. Even though we weren't technically there for a weekend, doesn't every day during the holiday season feel like a weekend? A weekend in New York is about the amount of time we had in the City, so this is my guide based on our most recent visit.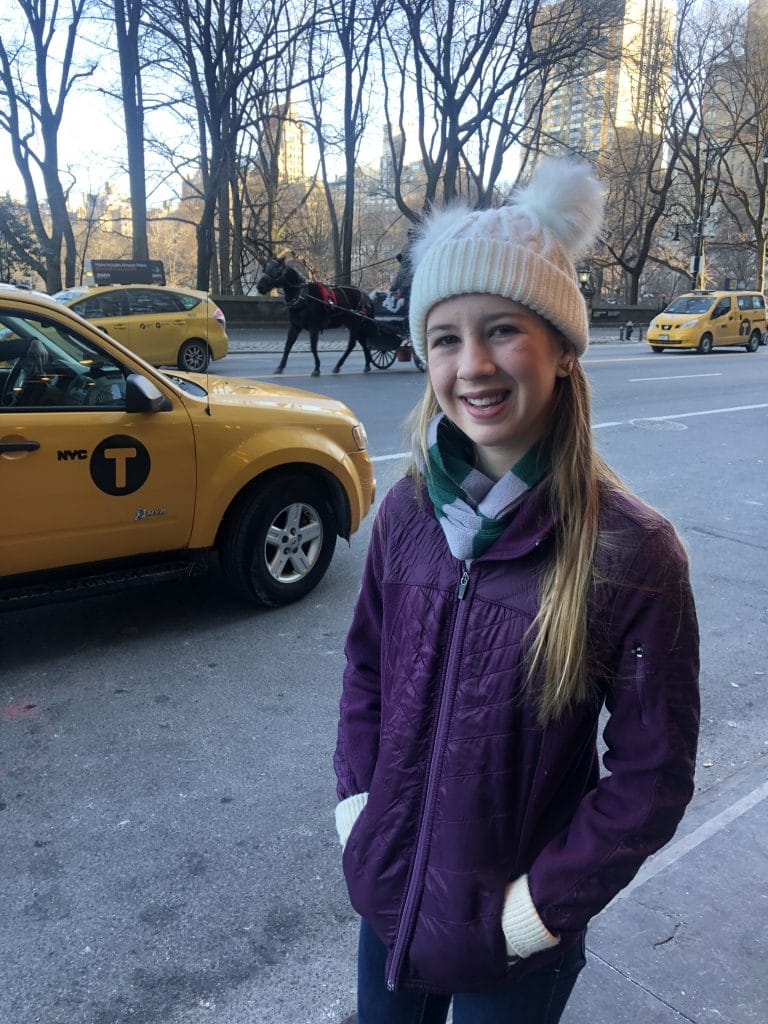 How Do I Get to NYC?
This is a major city. So you can basically pick any major mode of transportation, and that will get you to New York. Planes, trains or automobile; you choose! Since we were coming from Central Pennsylvania, driving is an easy choice. When you drive to NYC from the South or the West, a great choice is to park in Newark, New Jersey, or somewhere close by, and then ride the NJ Transit into the city. This is an affordable and easy way to get into Manhattan quickly. I've done this many times, and it's my preferred way to get into the city in a hurry.
However, this time, we wanted to try something new, so we used the Amtrak train to travel from Central PA to Manhattan. When you are spending just a weekend in New York, this may not be the most efficient mode of travel. However, it is one of the least stressful modes of transportation. You can park at a free lot, get on the train with little to no processing or lines, and relax until you hit Manhattan! This is not the cheapest or fastest option, but it's probably the most stress free.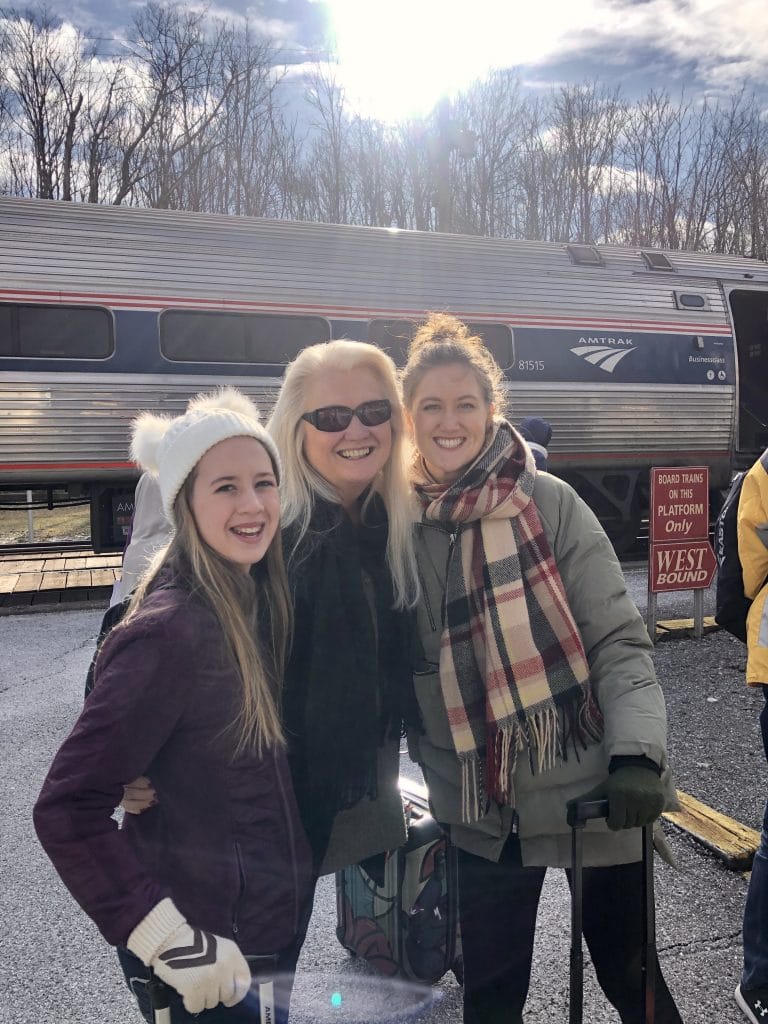 Of course, there's also parking in the city, which isn't quite as complicated as some people claim. It's not cheap to park overnight, and can be difficult to find a place ahead of time during certain times of the year. But it's definitely a possibility and something I've done in the past. You can also take a bus like the MegaBus and of course two airports serve Manhattan as well. However you decide to get there, make your plans so you can get on to more fun things like planning what you will do with your weekend in New York!
Weekend in New York Activities
It's your first weekend in New York! What should you do? There's the major tourist activities like the Empire State Building, Rockefeller Center, and the Statue of Liberty. Depending on the walking ability of the members of your group, I would recommend wearing comfortable shoes and planning a whole day of walking! There have been times I've walked over 12 miles in one day of sightseeing in New York. So if your fitness ability allows for this, do ALL the walking on your first weekend in New York! Skip going inside most of the major attractions, and just walk. You'll get a feel for the City in a way that being inside just doesn't allow. The energy of the city is what keeps people coming back over and over.
Guided Tours of New York City
However, if your fitness ability or that of your group doesn't allow that much walking, or if the weather isn't conducive to lots of miles, there are some awesome guided tours to get a quick tour of Manhattan. On our most recent trip, we experienced The Ride, which is most well known for their interactive theater like bus tours. We took the more traditional The Tour, which was very informative and included many of the highlights of the City. We also had one of the funniest tour guides I've ever had in my many guided tours! This guy was hilarious and completely family friendly.
Free Tours by Foot also has several options, and I've loved using this service in the past during a family visit to Historic Philadelphia. During your weekend in New York, you can see a lot of the City. Having a guided tour of some sort during your first visit can help you check off a lot of the highlights without all the guess work.
Broadway Baby
What first trip to New York City is complete without some Broadway? This trip, we had the immense pleasure of seeing Hamilton for the first time. This was my daughter's request, and although I knew all about what a huge hit this has been for years, I was not prepared for how epic this show would be in my life. Seeing live theater is unlike any other experience in the world. And seeing live theater on Broadway is being at the center of the universe for this art form. It's not cheap, but it's worth it. I laughed, I cried, I sobbed, I am forever changed. When you plan your budget for New York City, plan to include a live show. There's even some ways to get tickets cheaper!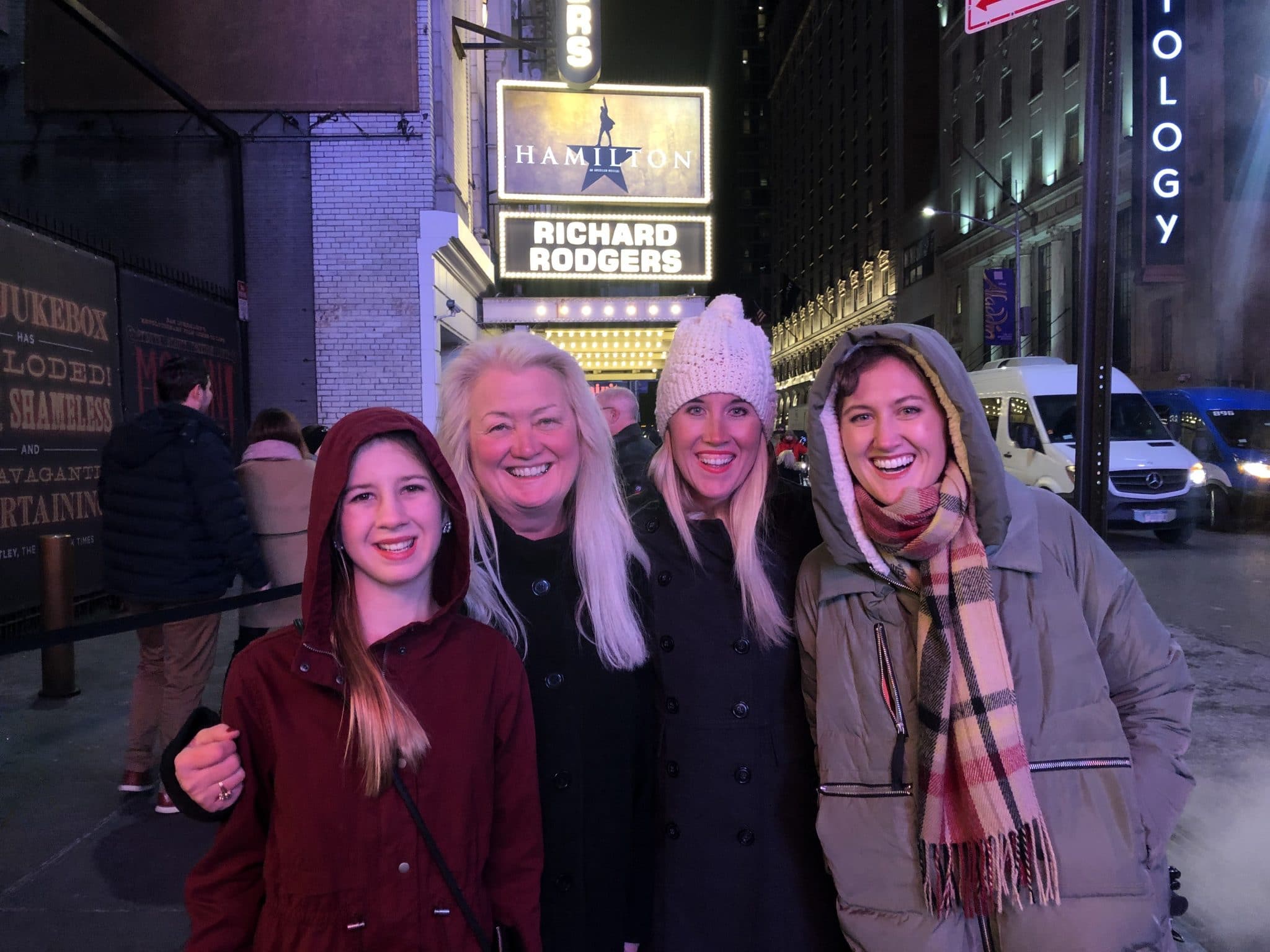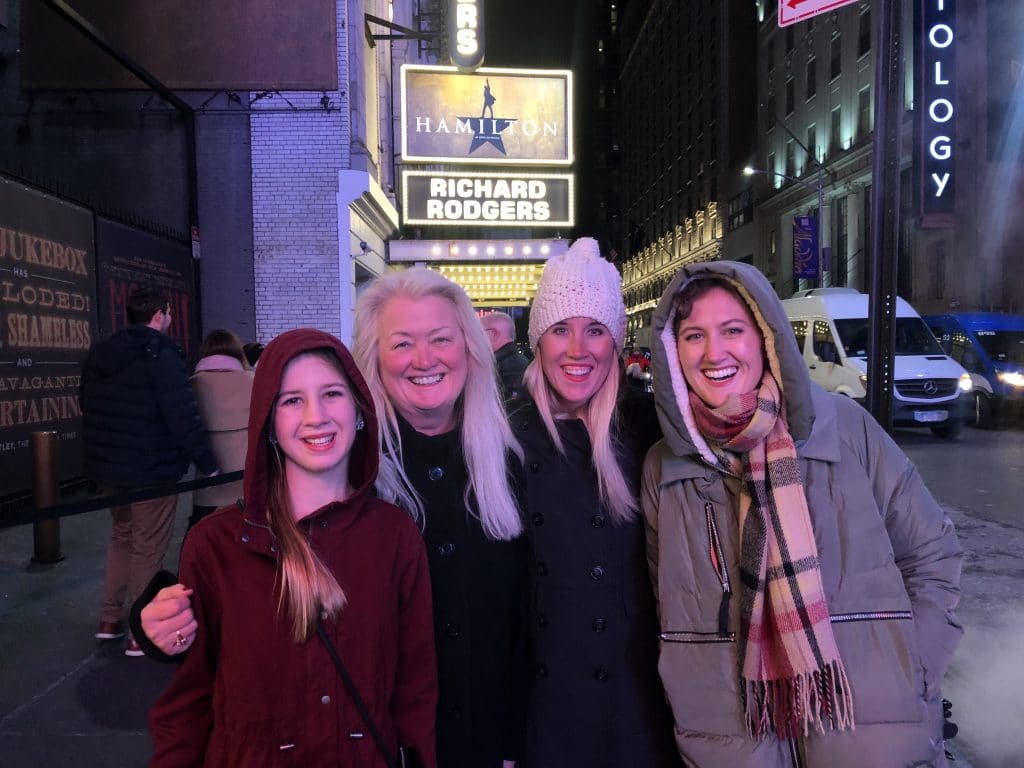 The Theatre Development Fund has been running the Half Price Ticket booth in Times Square for over 40 years. I've gotten tickets here many times, and this is one of the best ways to secure same day tickets at a lower price. You may not be able to get Hamilton tickets, but you can see some world class shows and experience the magic of Broadway during your first weekend in New York.
Central Park
My favorite place in New York City is Central Park. In every season, there's something new and different to discover in the Park. It never ceases to amaze me that 840 acres of green space was preserved in the middle of Manhattan. It's such a gorgeous part of the City, and deserves your visit during your weekend in New York. We actually took a carriage ride for the first time ever during our most recent visit and it was so iconic, despite being freezing! Be careful of the vendors and sellers on the street who are pushing various other types of tours of Central Park. They may be a great choice for you, but if you're looking for the classic horse drawn carriage, walk over to Central Park, and you will find the real deal.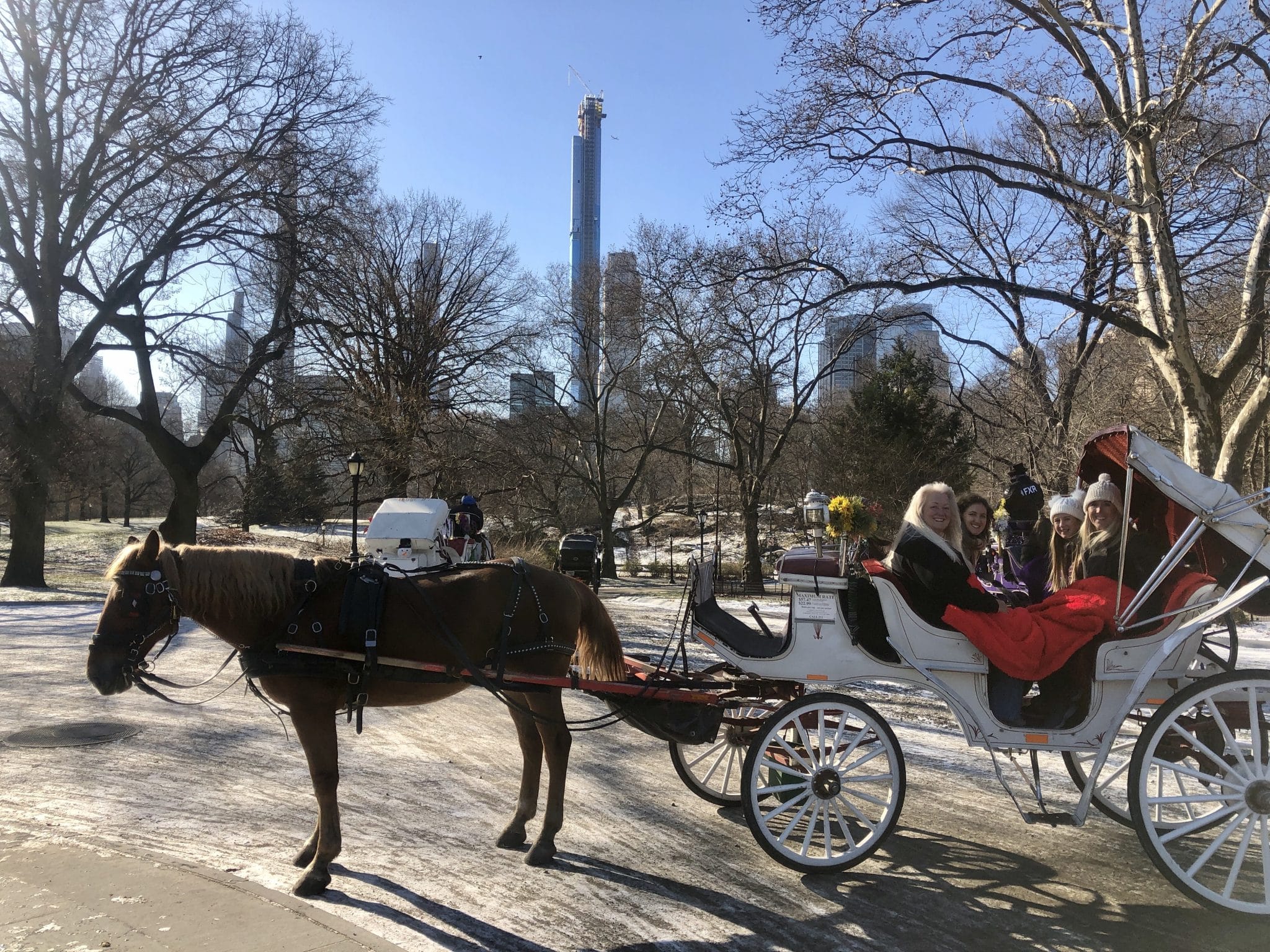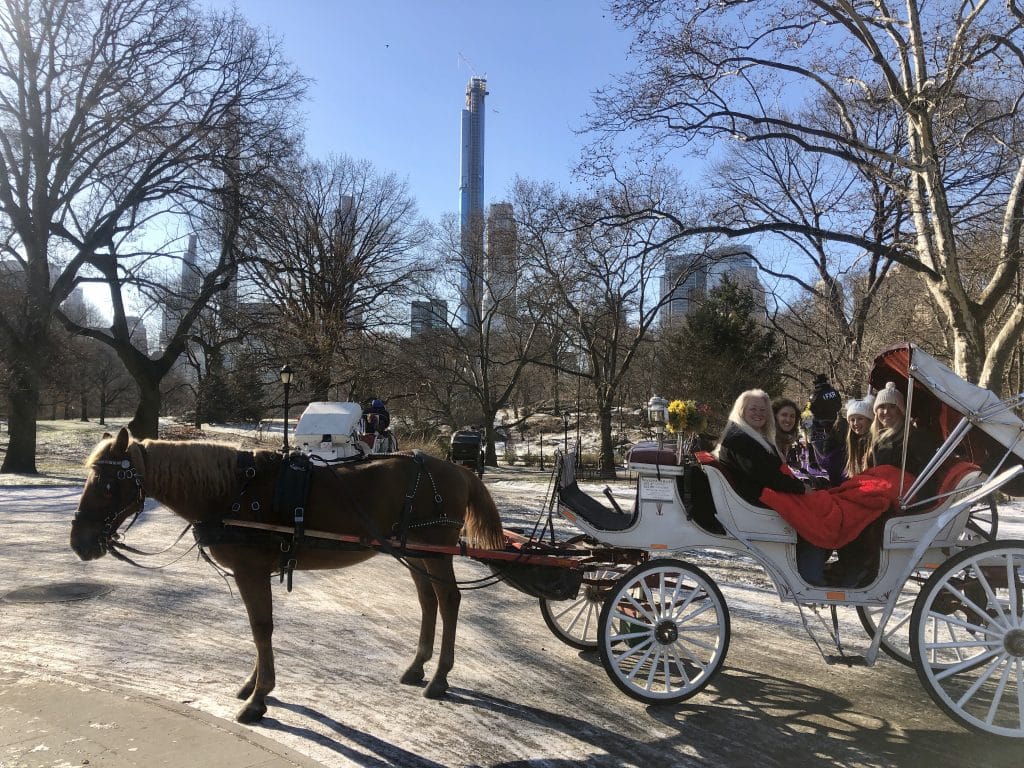 Weekend in New York Dining
I'm going to leave this to experts much more knowledgeable on New York City eats. But I will say this; whatever you want to eat, you will find in the City. We recently had the pleasure of visiting Sardi's, which is an iconic Theater District restaurant. We may or may not have seen Meryl Streep, and had an amazing meal as well. My only piece of advice is to avoid chain restaurants while you are in New York City. I am by far NOT a foodie. I rarely go out of my way to find any particular food. However, even with my newbie status, I know to avoid chains in New York City. There's an amazing slice of pizza or a pretzel around every corner. Check Yelp and get walking to all of the local places you want to try during your weekend in New York.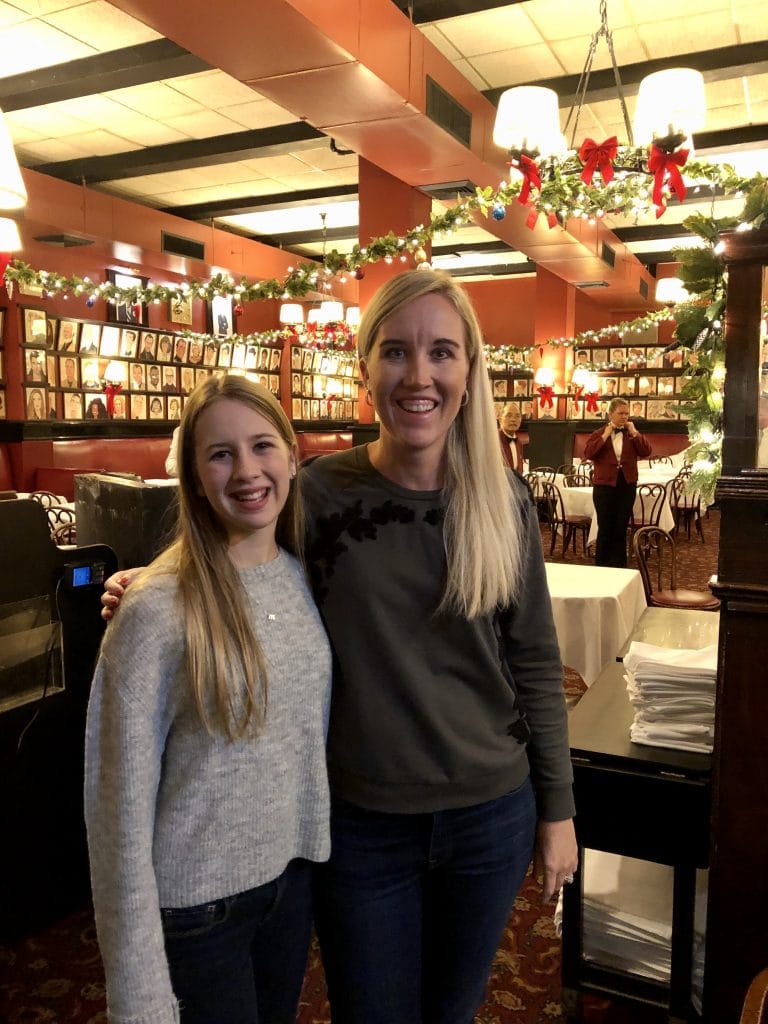 Take the Trip
As with most of my travel posts, my main piece of advice is to schedule the trip. I have friends who recently flew to New York from Orlando for a 48 hour anniversary trip. Was it cheap? Was it easy to plan with four kids? Not really for either. Will they ever forget that trip? I'm sure they won't. New York City can seem overwhelming and scary. But even if you only have 48 hours, take the trip. Make the memories.
You May Also Like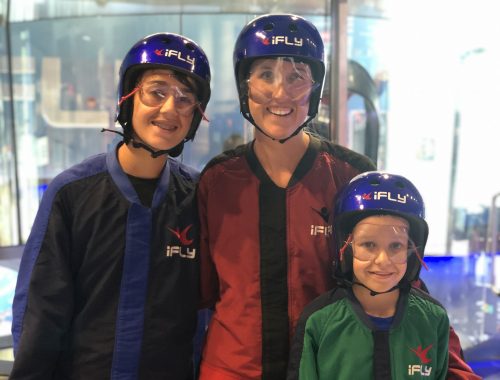 April 17, 2019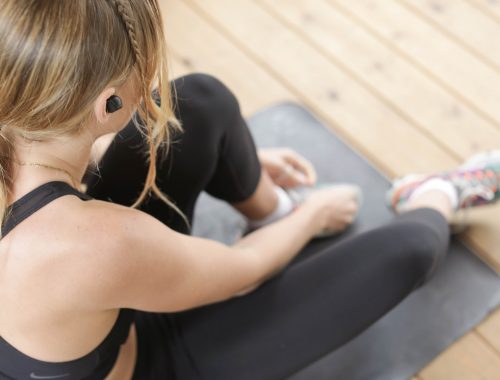 January 20, 2022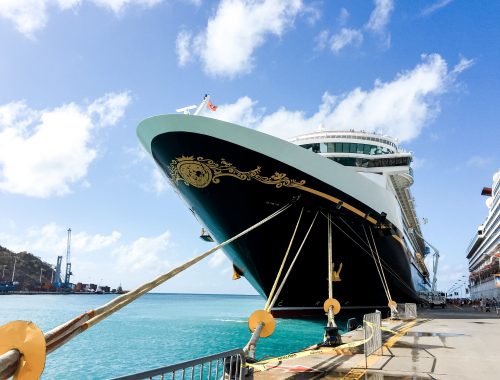 July 30, 2019