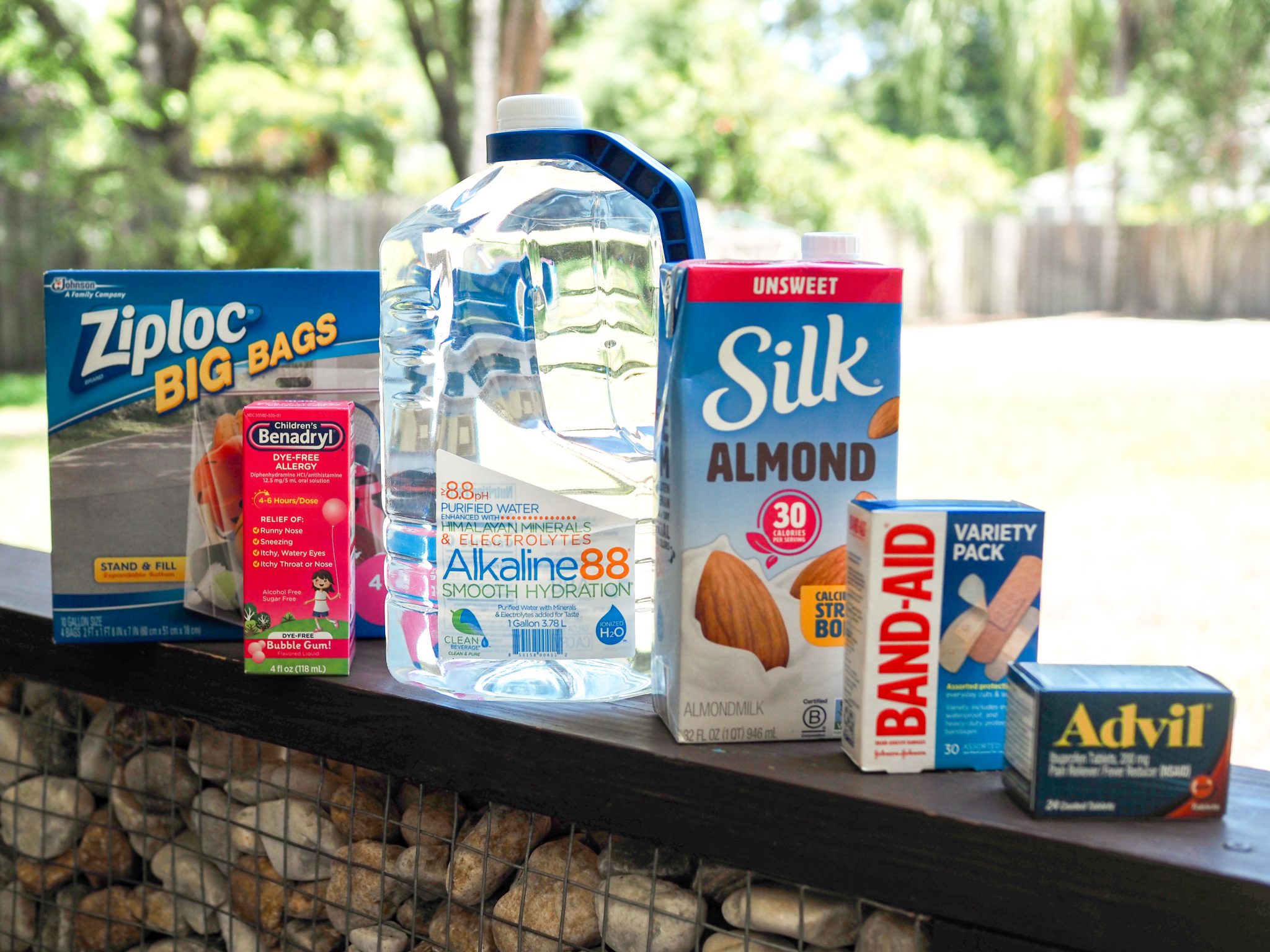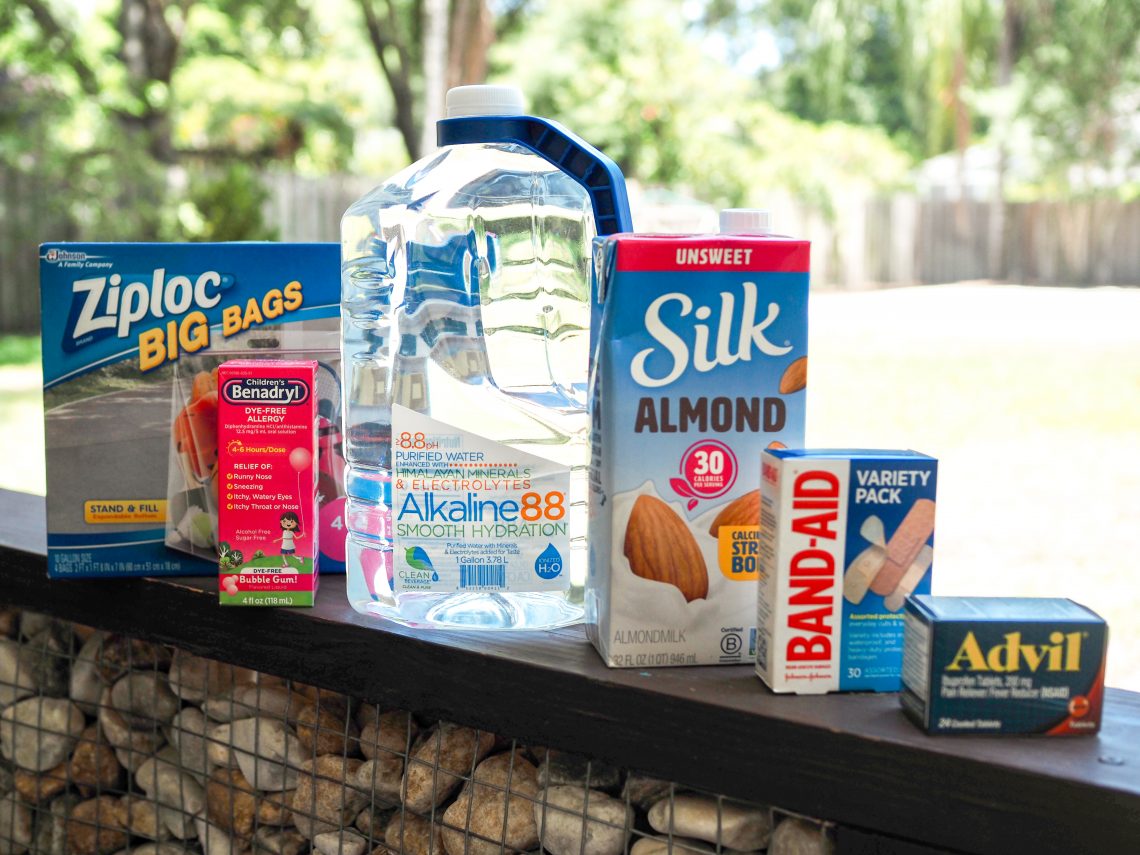 How to Prepare for Hurricane Season as a Mom
June 19, 2021
Sharing is caring!
This post is sponsored by the Hurricane Preparedness promotion at Publix. The opinions and text are all mine.
Florida is known for many things. Theme parks, alligators, beaches, and of course, hurricanes! Since I've lived in Florida nearly my entire life, I've been through my share of storms. A few years ago, the eye of Hurricane Irma passed very close to our home. The eye of the storm passed just a few miles from our house. At the time, my children were 4, 6, 8, 10, and 12. Of course, we prepared our kiddos as best we could in the days before the storm hit. But from that experience, and many more as a Floridian, I've learned to be as prepared as possible. And with the Hurricane Preparedness at Publix promotion, you can stock up and save! Keep reading for my best hurricane prep tips with kids.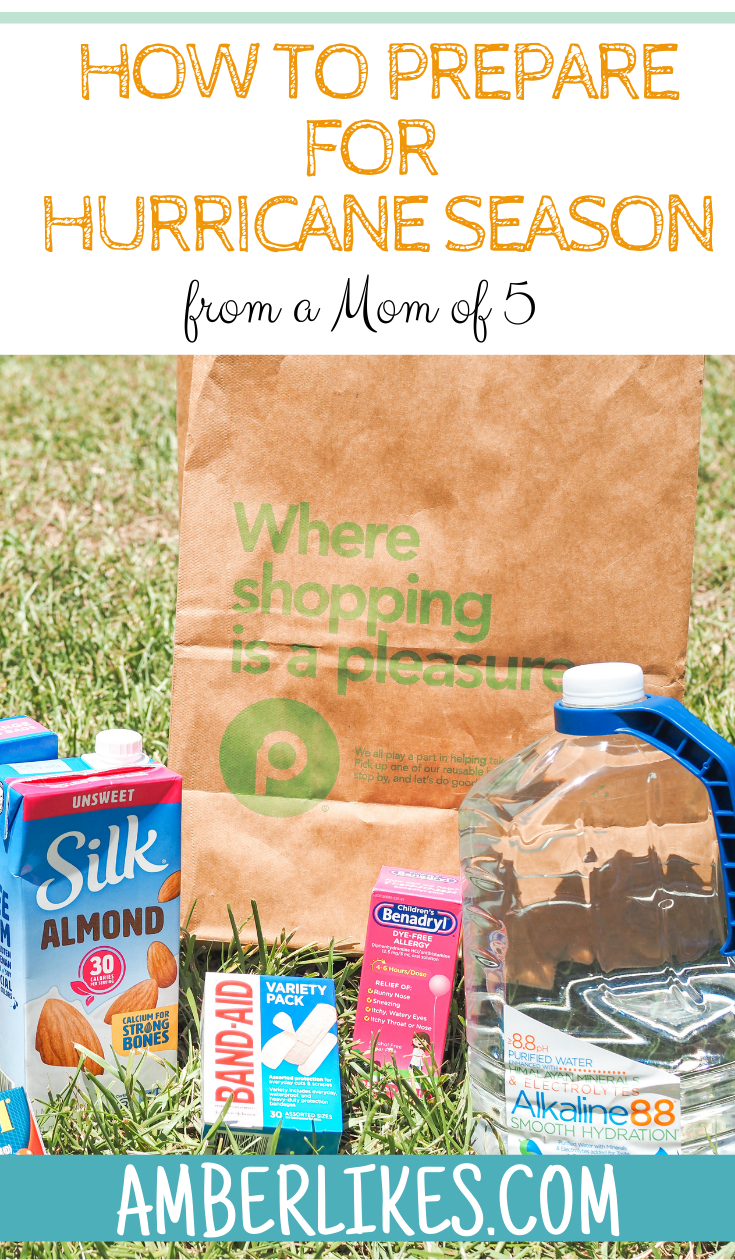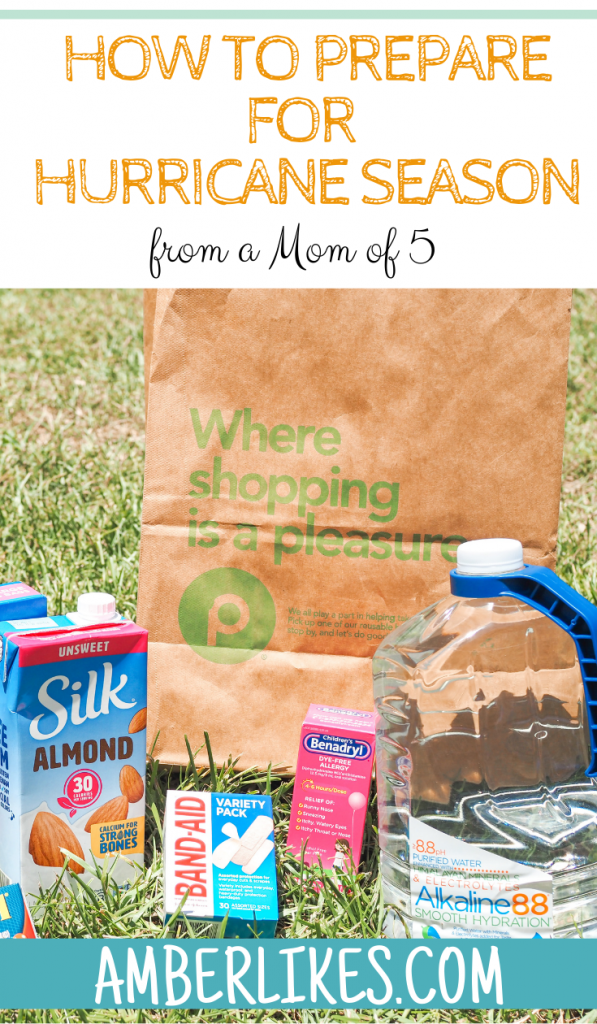 Essentials for Hurricane Prep
When you have kids, you know how much your life revolves around food, and what everyone will eat. But in a hurricane, what everyone will eat and drink is even more important. Living in Florida, we know how important staying hydrated is. We go to soccer with lots of water, we go to the beach with lots of water. And in hurricane season, we know we need lots of bottled water.
It's very important to be sure to have enough water for each member of your family, including your pets! It's a good idea to have a gallon of water per person per day. And this should be able to last you for two weeks! Since this is a lot of water, finding a good deal on this necessity is very important. Thankfully, the Hurricane Preparedness promotion includes $1 off 2 Alkaline88 Water gallon! With the 6/19 Extra Savings Flyer at Publix, which you can pick up in-store or access on Publix.com, you can find the "Hurricane Prep" offers.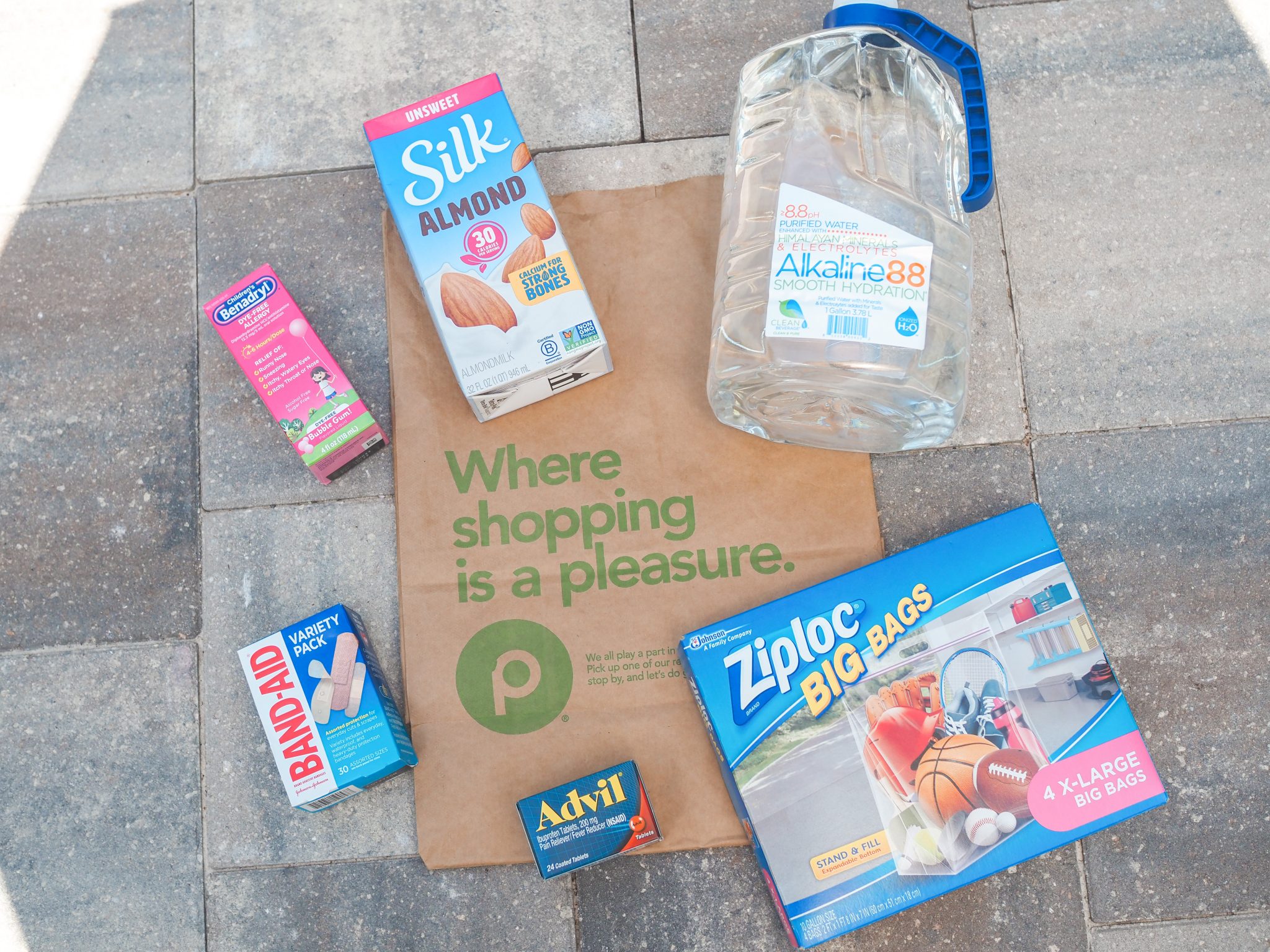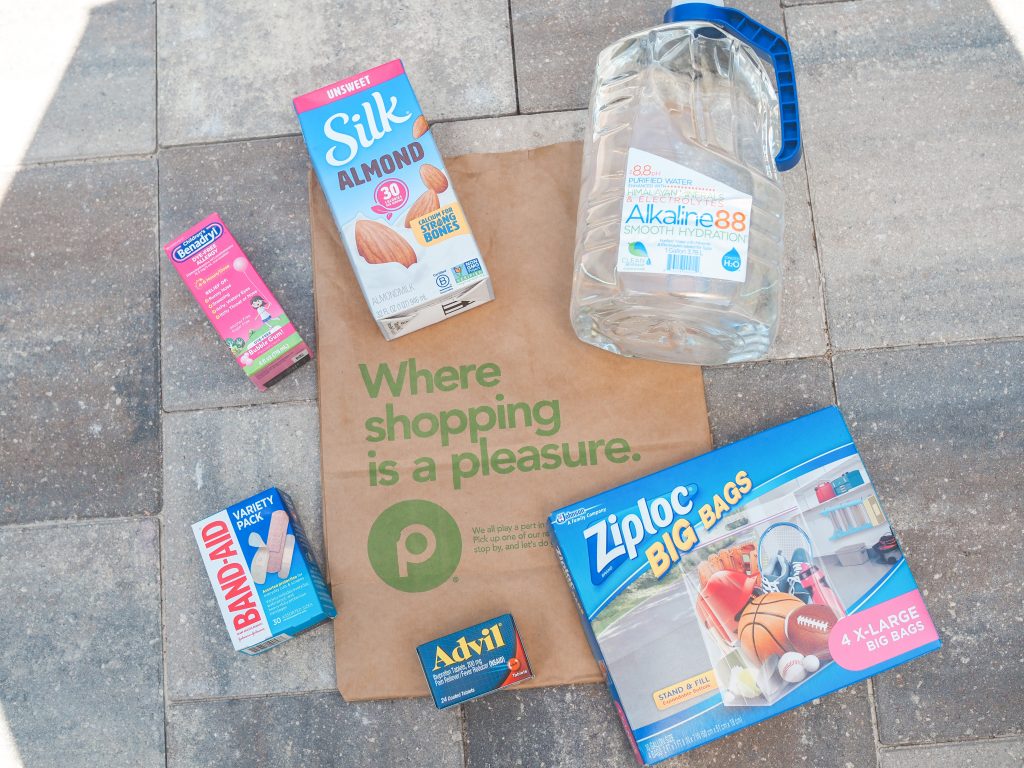 Since I'm a Mom of 5, I always have a lot of food on hand. But in hurricane season, there are certain items that need to be kept in stock. Having non-perishable items like Blue Diamond Almond Breeze Almondmilk is a great idea. This is a milk substitute that we use daily. I'm so glad that this item is included in the Hurricane Preparedness Promotion at Publix.
The Best Deals with the Hurricane Preparedness Promotion at Publix
Living in Florida has taught me a lot about what essentials are needed for emergencies. Here is a list that I've developed in order to be prepared.
Batteries
Flashlights
Matches
First aid kit
Pet food
Whistle
Fully charged cell phones
Prescription medications
Plastic sheeting and duct tape
Face coverings for all family members
Can opener
Blankets and sleeping bags
Infant formula and baby food
You can visit www.Ready.gov for a full list of what to include in an emergency kit!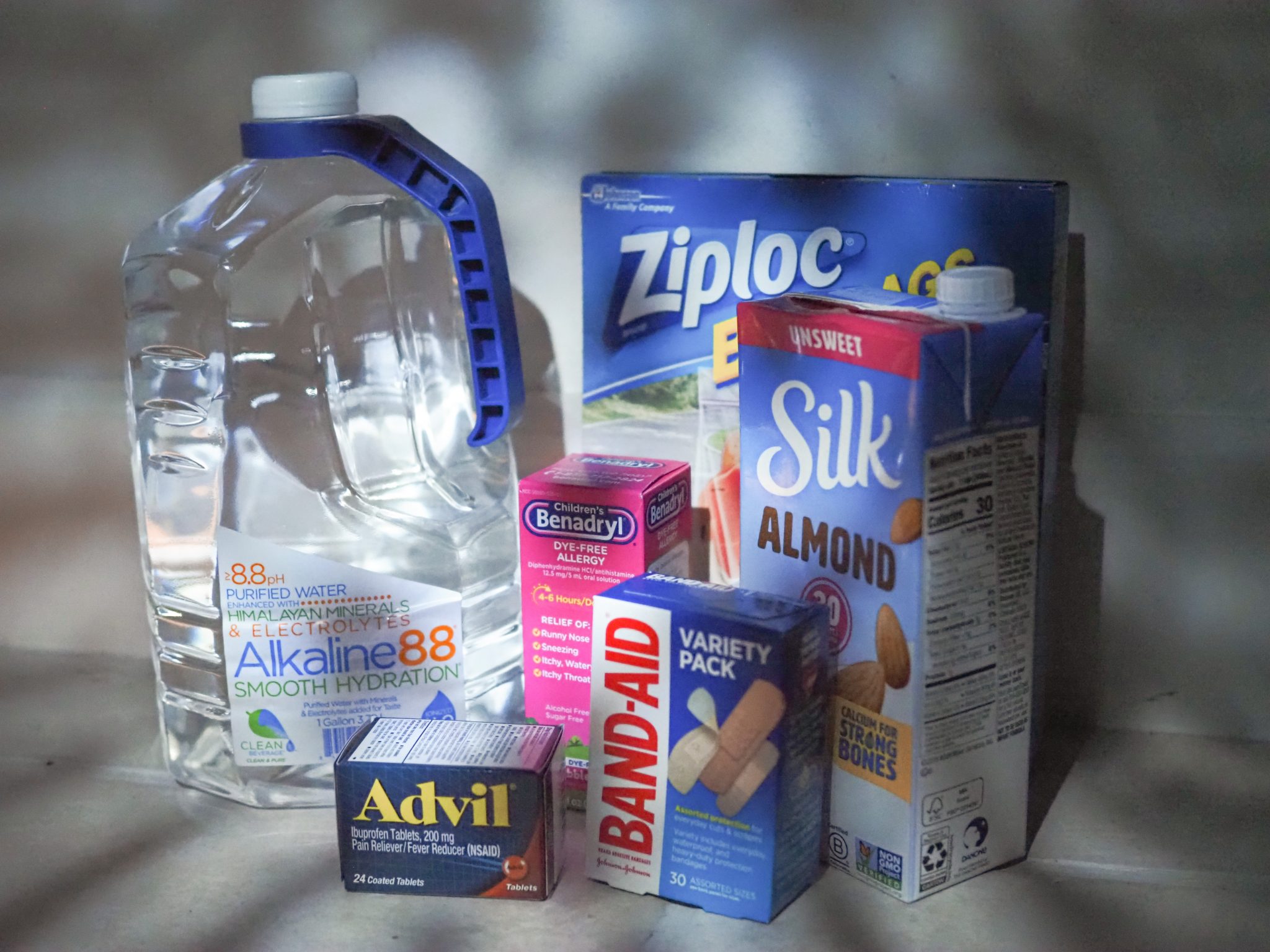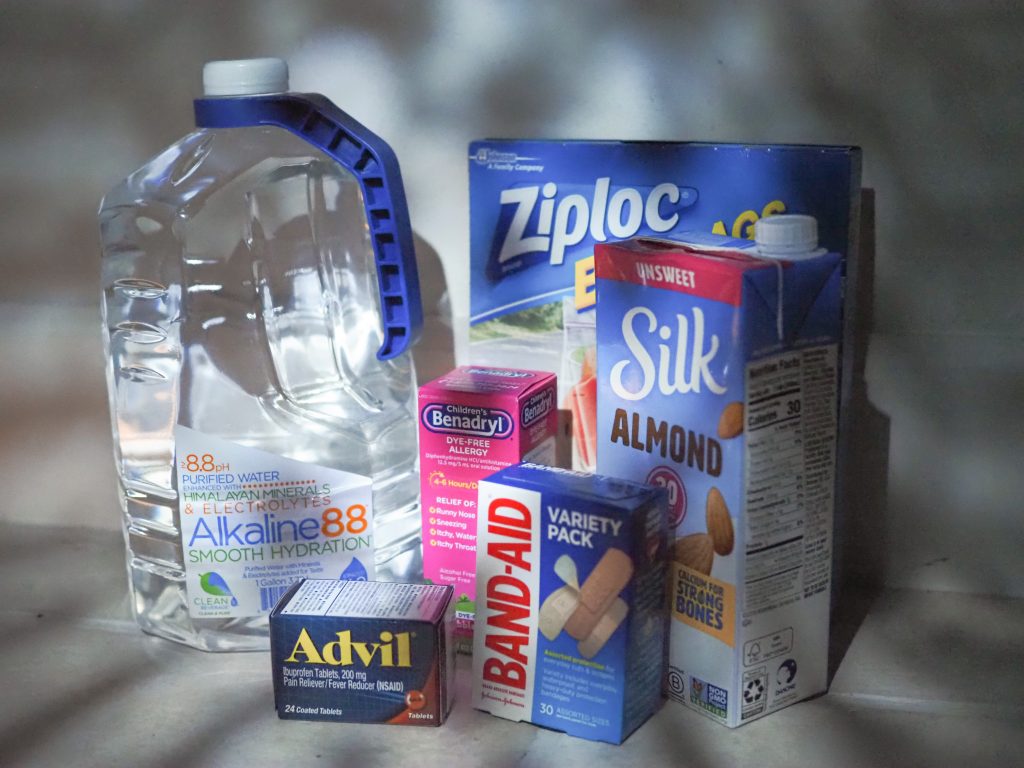 Some of my favorite essentials are part of the Hurricane Prep sale at Publix! For example, you can find $2 off Any 1 Advil 18-ct. or larger, $3 off Any 2: Johnson & Johnson First Aid Kit, Benadryl 1–4-oz, Band-Aid Brand,Neosporin or Coach Items and $2 off Ziploc Big Bags!
So many of these items are part of the Hurricane Preparedness Promotion! I found these items at my local Publix store. You can find signs all across the store indicating where you can find "Hurricane Prep" offers. This promotion runs through July 2. If you don't see the flyer in store, be sure to ask a friendly associate!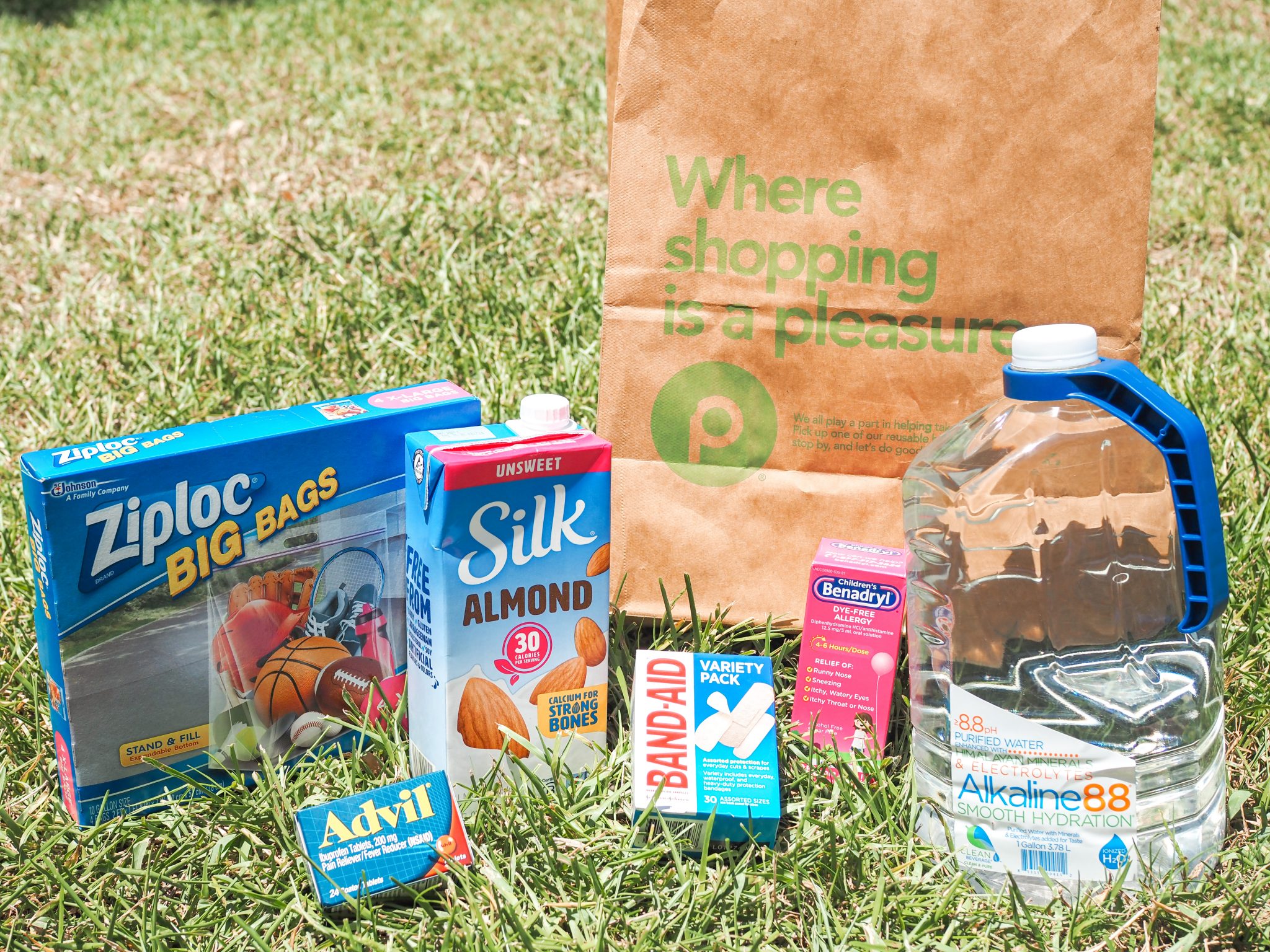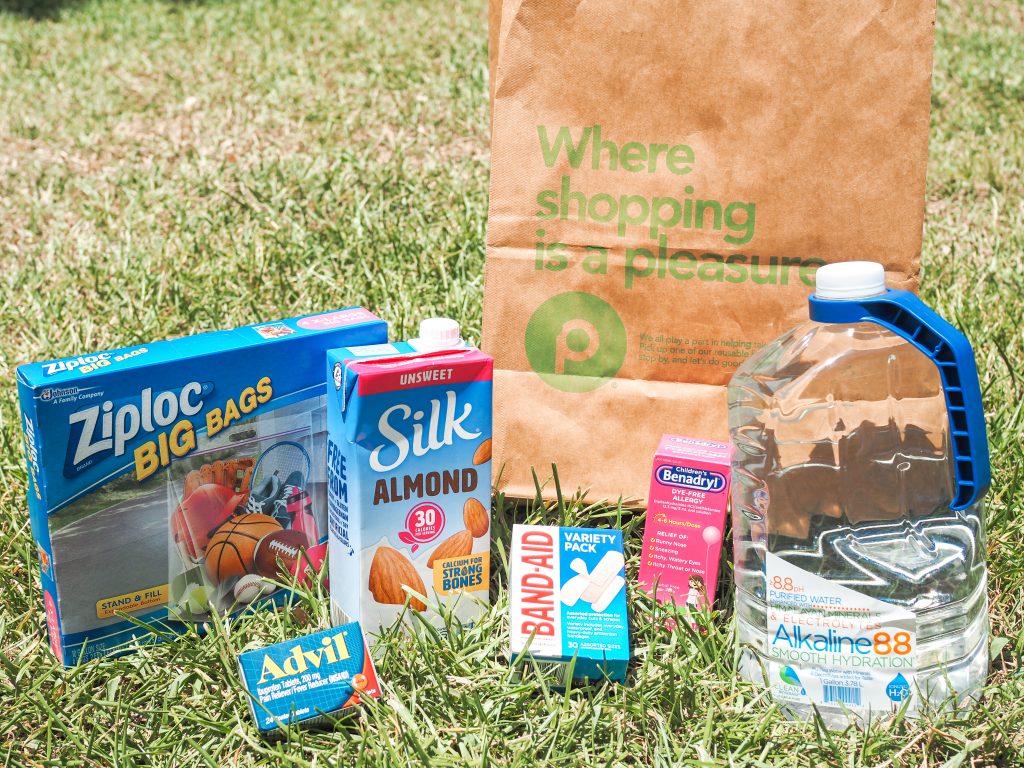 Tips for Preparing Kids
Just like adults, kids can get very worried in hurricane season. I've become accustomed to explaining storm season to my kids. And when there's a storm brewing, the anxiety can be on the rise. What are some tips for preparing kids for storms?
Limit their access to the news.
Let them help with hurricane prep.
Answer all of their questions.
Be calm.
Have supplies on hand.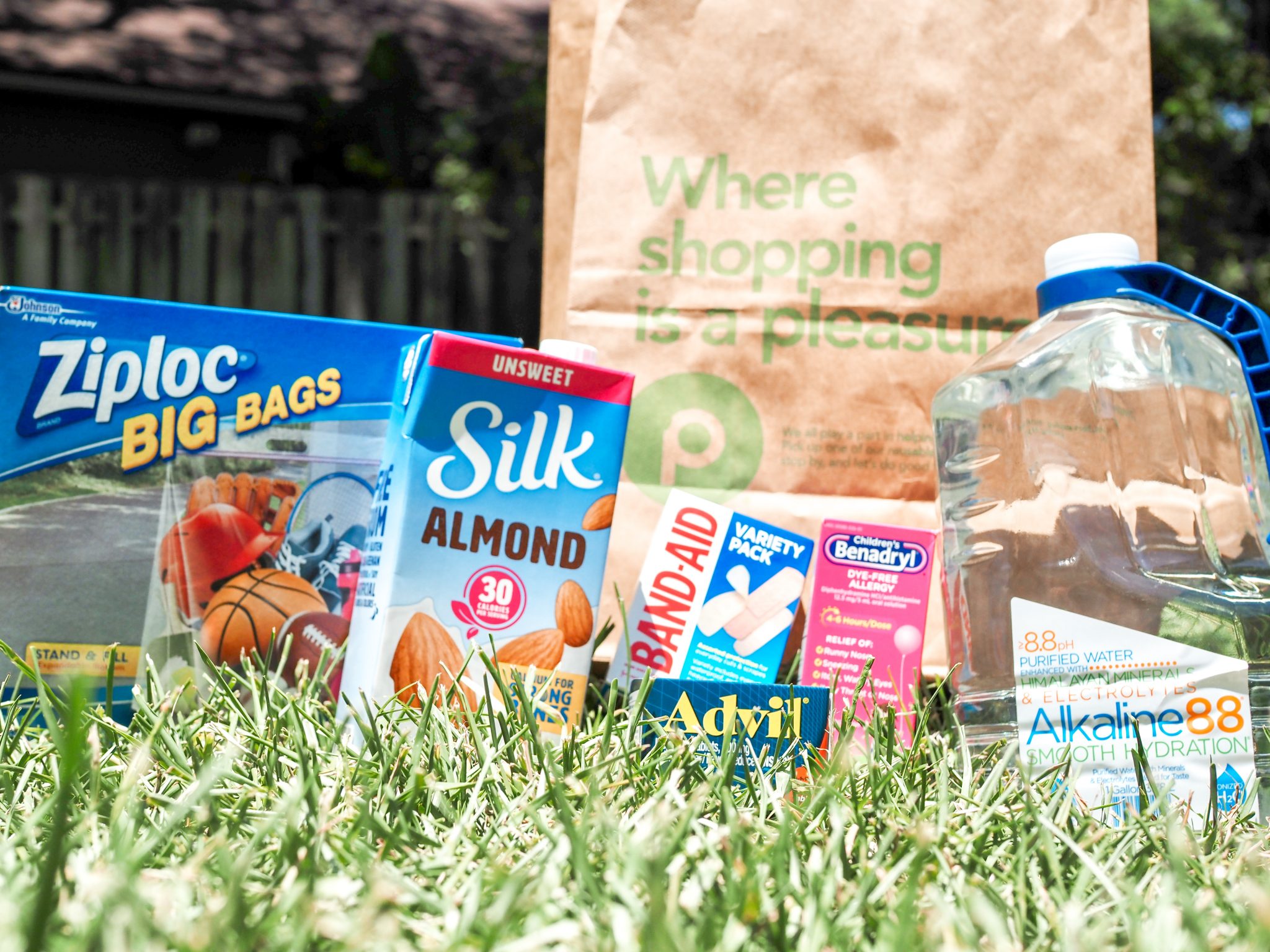 You can help ease your own fears by being open and honest with your kids. And it can really help everyone in the family to be as prepared as possible! With the Hurricane Preparedness Promotion at Publix, it's the perfect opportunity to get all of the essentials at a great price. When you stock up on the essentials, you can feel as prepared as possible for the next storm season!
You May Also Like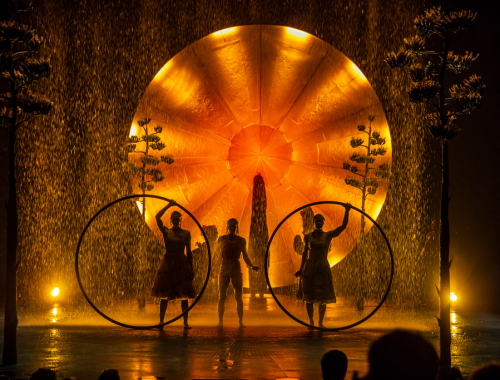 March 8, 2019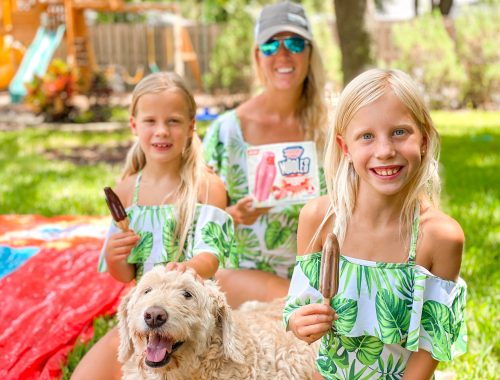 August 5, 2020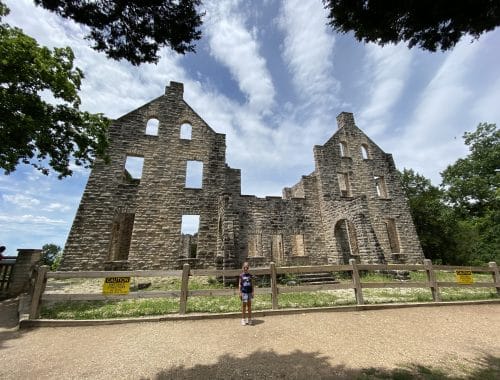 June 6, 2020