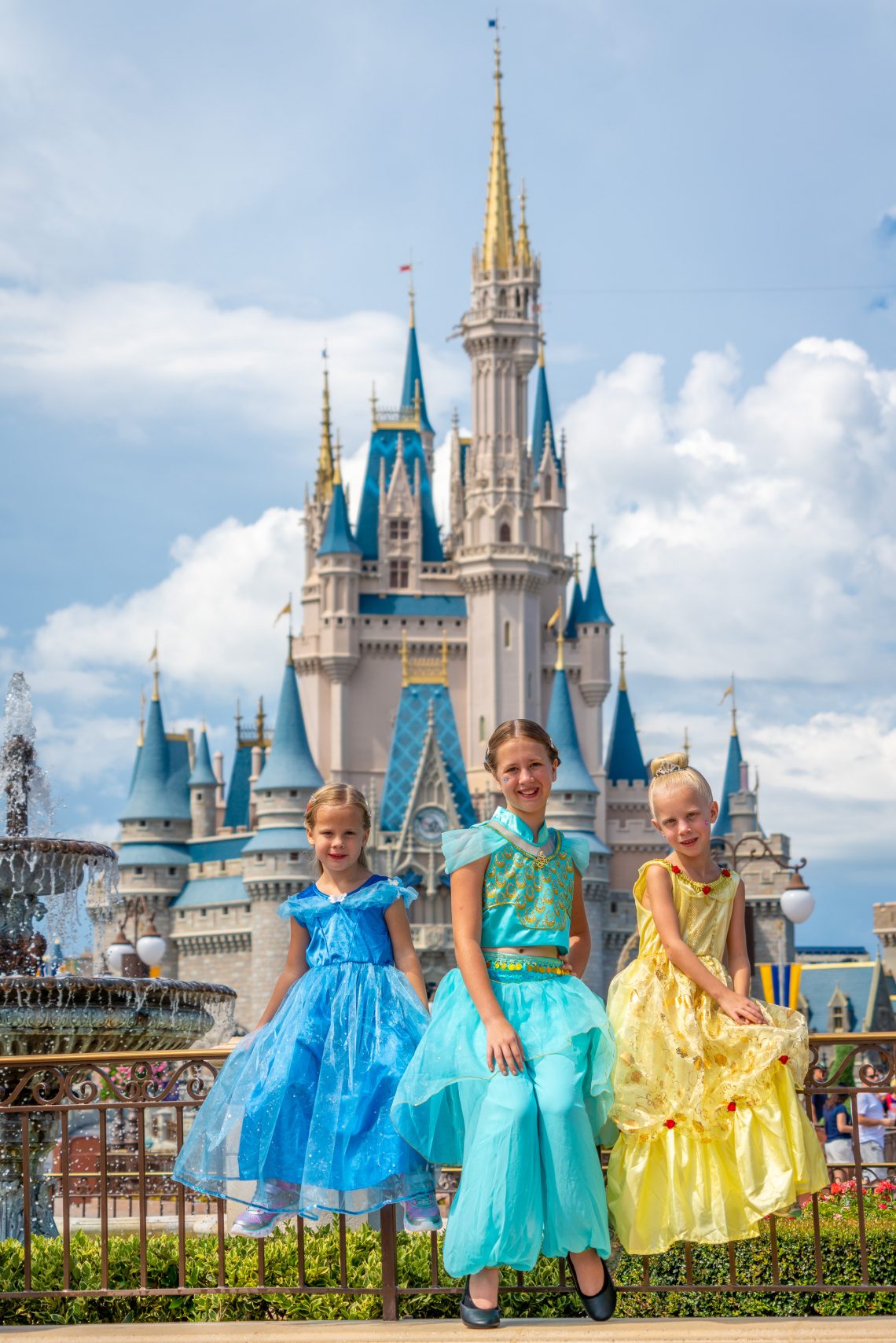 Bibbidi Bobbidi Boutique: All Your Questions Answered
August 6, 2018
Sharing is caring!
This past weekend, we had the immense pleasure of escorting Jasmine, Belle, and Cinderella to Cinderella's Castle at Walt Disney World for a Bibbidi Bobbidi Boutique makeover! Of course, our little princesses were the 10, 7, and 5 year old versions of Jasmine, Belle, and Cinderella, but they were just as much royalty to us! We also felt even more like a royal family because we had the amazing and talented
Sees The Day Photo
team capturing every moment. The gorgeous pictures you will find here, as well as on my
Instagram account
, are almost entirely from their impressive work from that magical day.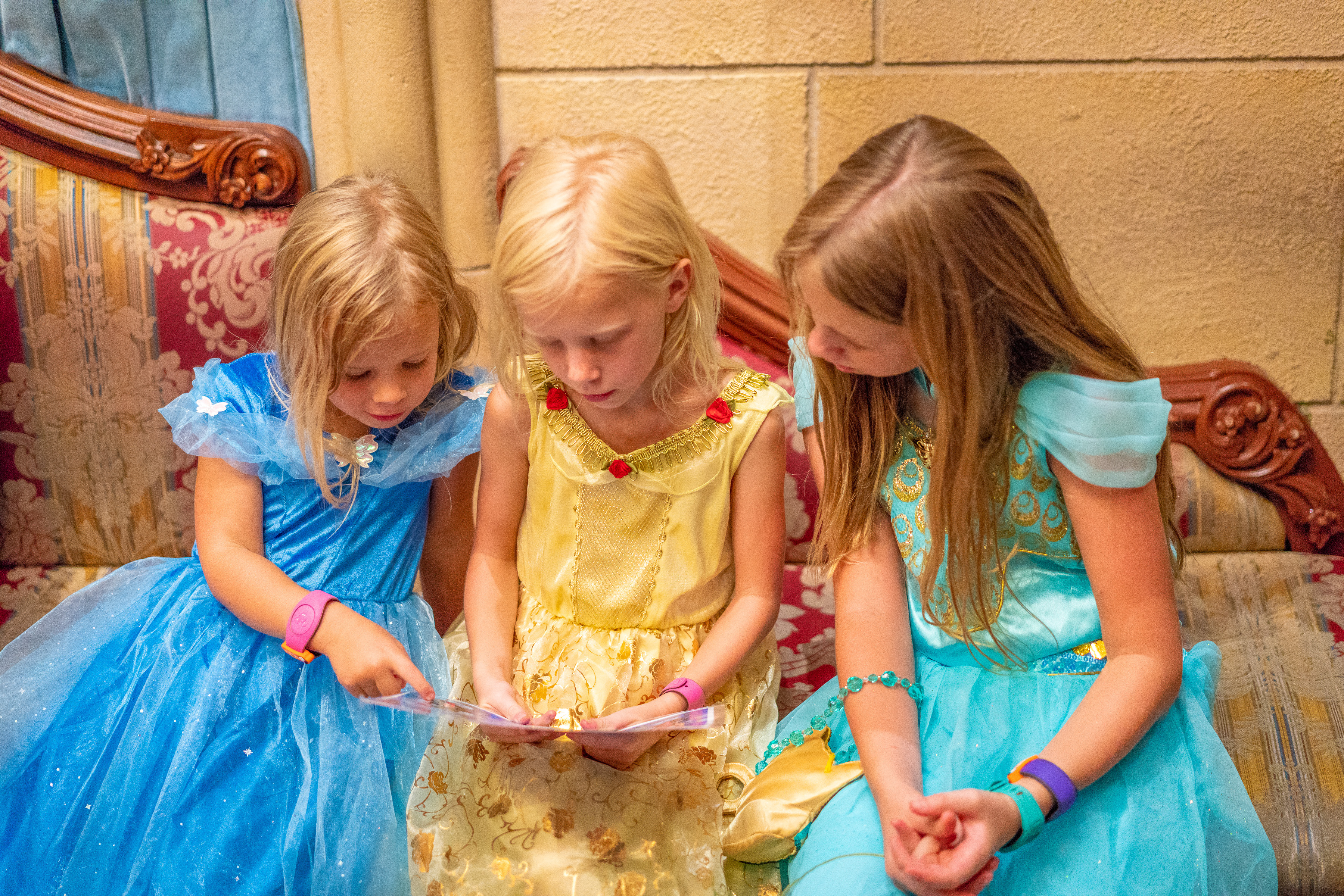 A few months ago, it hit me like a ton of bricks that we had never taken our three girls to Bibbidi Bobbidi Boutique! And before long, our oldest would be aging out of the possibility! So I got on the phone and made an appointment for the day before our oldest daughter's birthday. I've shared about the magical experience of when our youngest, Lila, visited
Bibbidi Bobbidi Boutique at the Disney Springs
location with a sweet friend. This was a wonderful experience, and there are some definite advantages to the Disney Springs location.
At the Disney Springs location, the salon is much bigger, you don't need park admission to participate, there is a photo studio, and a magic mirror! At
Disney Springs
, they also have the adorable princess parade and ride on the carousel in the afternoon. It's all amazing! But the location at the castle is, well, the CASTLE! There's just something special about having a makeover and transforming into a princess inside Cinderella's Castle. There are pros and cons to both, but for possibly our only experience at Bibbidi Bobbidi Boutique as a whole family, I knew Cinderella's Castle was the way to go for us.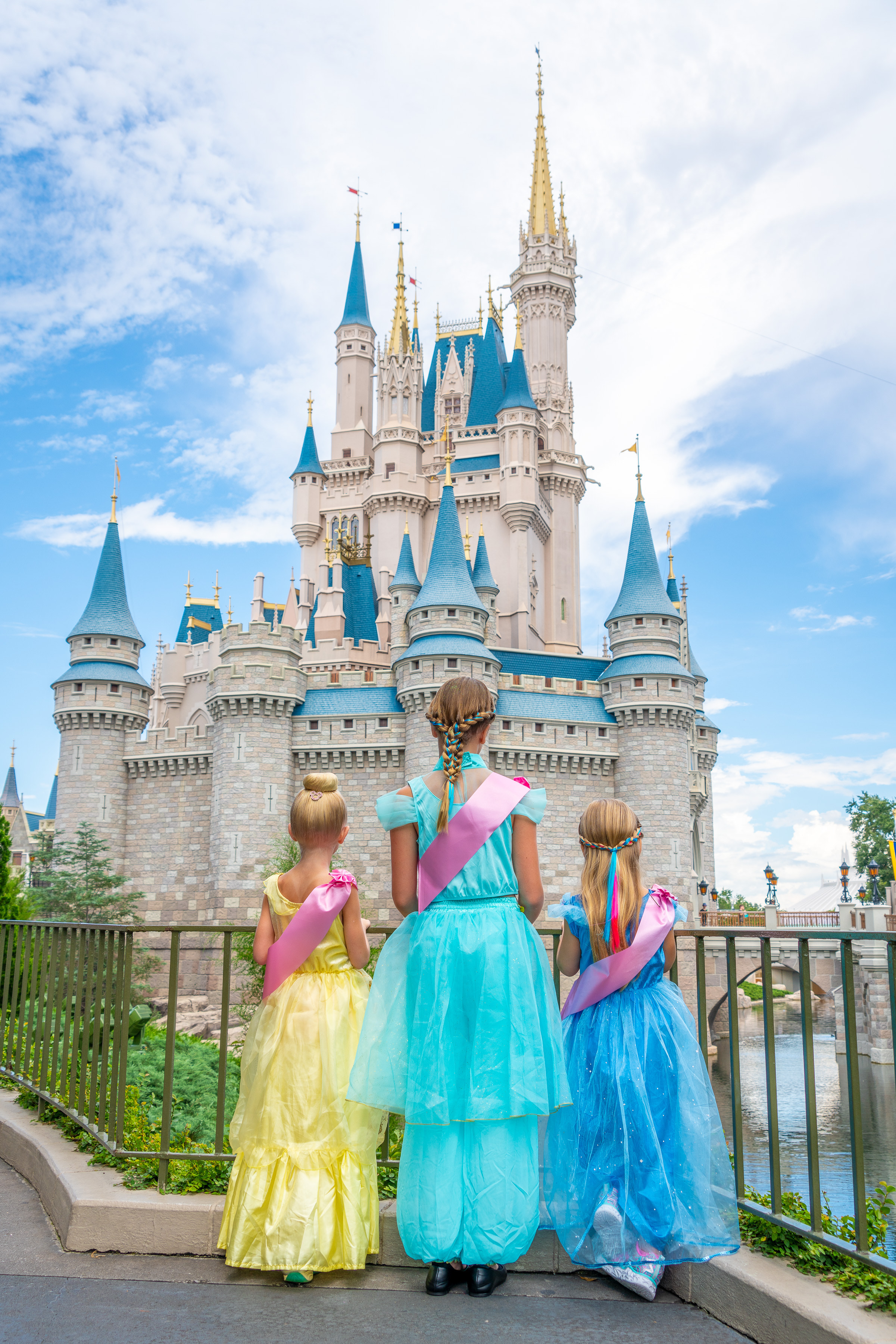 When you've booked your reservation at Bibbidi Bobbidi Boutique at Walt Disney World, you immediately begin to think about the costume choices. My youngest complains a lot about the itchy fabric of many costume materials, so I found a company that specialized in soft, washable materials that are summer and theme park friendly!
Mom Approved Costumes
were perfect for our two youngest, and we got lots of compliments on them in the parks. And the best stamp of approval of all was the fact that my 5 year old never complained about the costume being itchy or uncomfortable, even in the intense August heat! Our oldest went with the classic Disney Store Jasmine costume, and we were thankful to find it in her size. Nana and Pappy sent all of the costumes for birthday gifts, and opening them was how we told the girls about their upcoming visit to Bibbidi Bobbidi Boutique!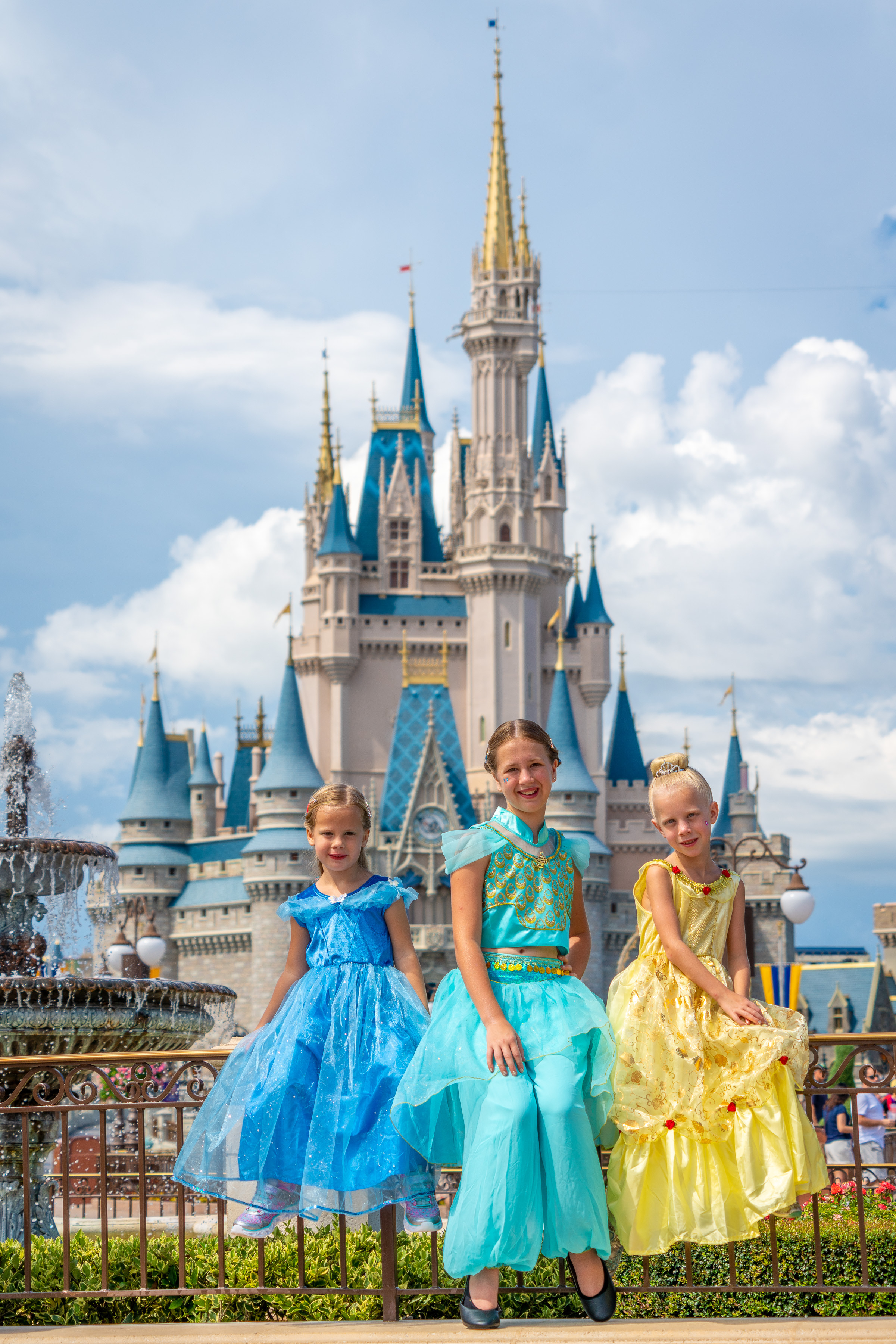 Upon arrival at Bibbidi Bobbidi Boutique inside the Magic Kingdom, we were greeted and took a seat in the small waiting area. We were then surprised by the absolutely amazing Fairy Godmother that entertained the girls until the minute they were called! It was one of the most impressive Walt Disney World Cast Member experiences I've had in a long time, and I've written about
my love for cast members
many times. This young lady asked the girls questions, talked about princesses and their plans for the day, and just generally made the waiting time a wonderful part of the whole Bibbidi Bobbidi Boutique experience. After what seemed like no time at all, it was time for the princess transformation!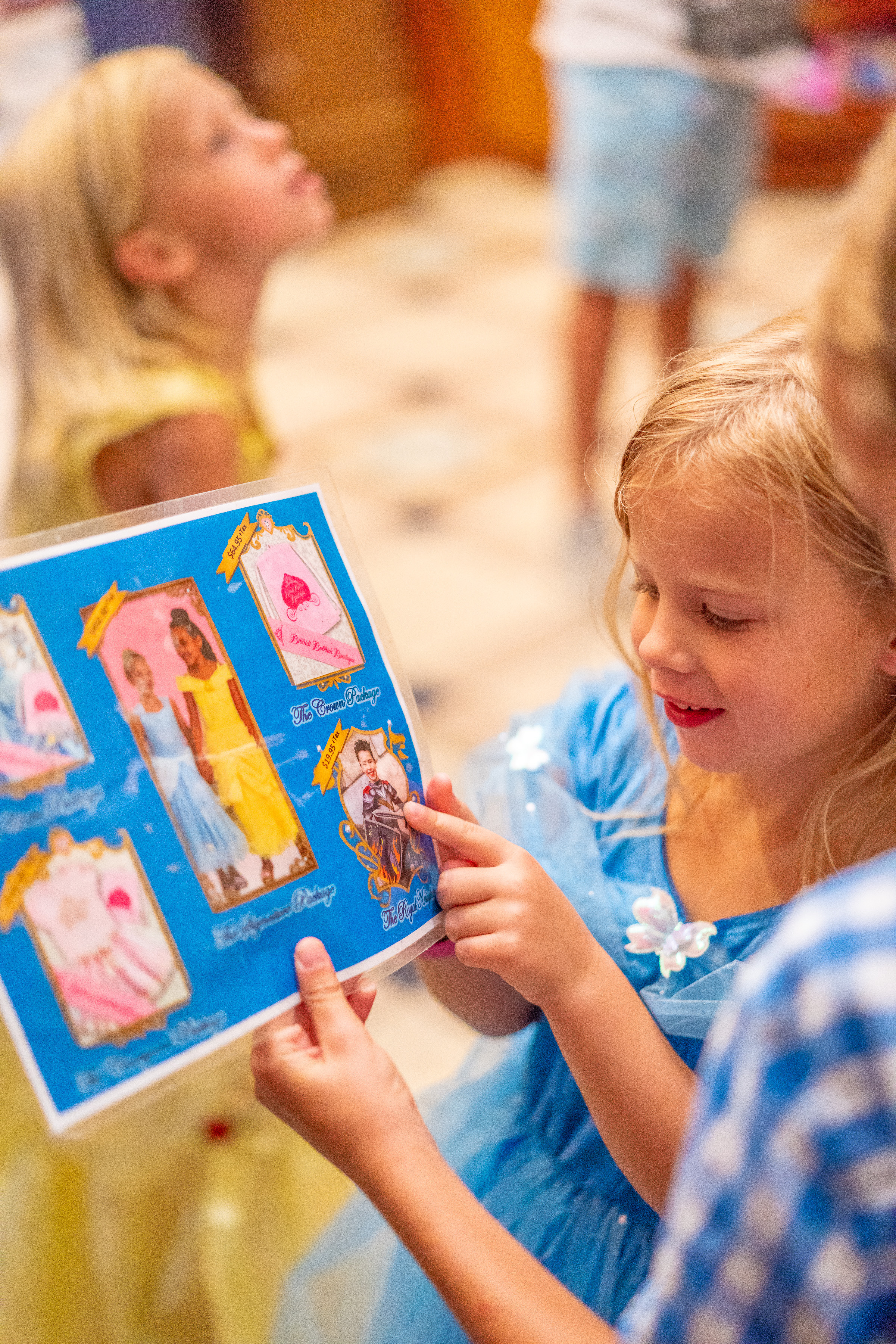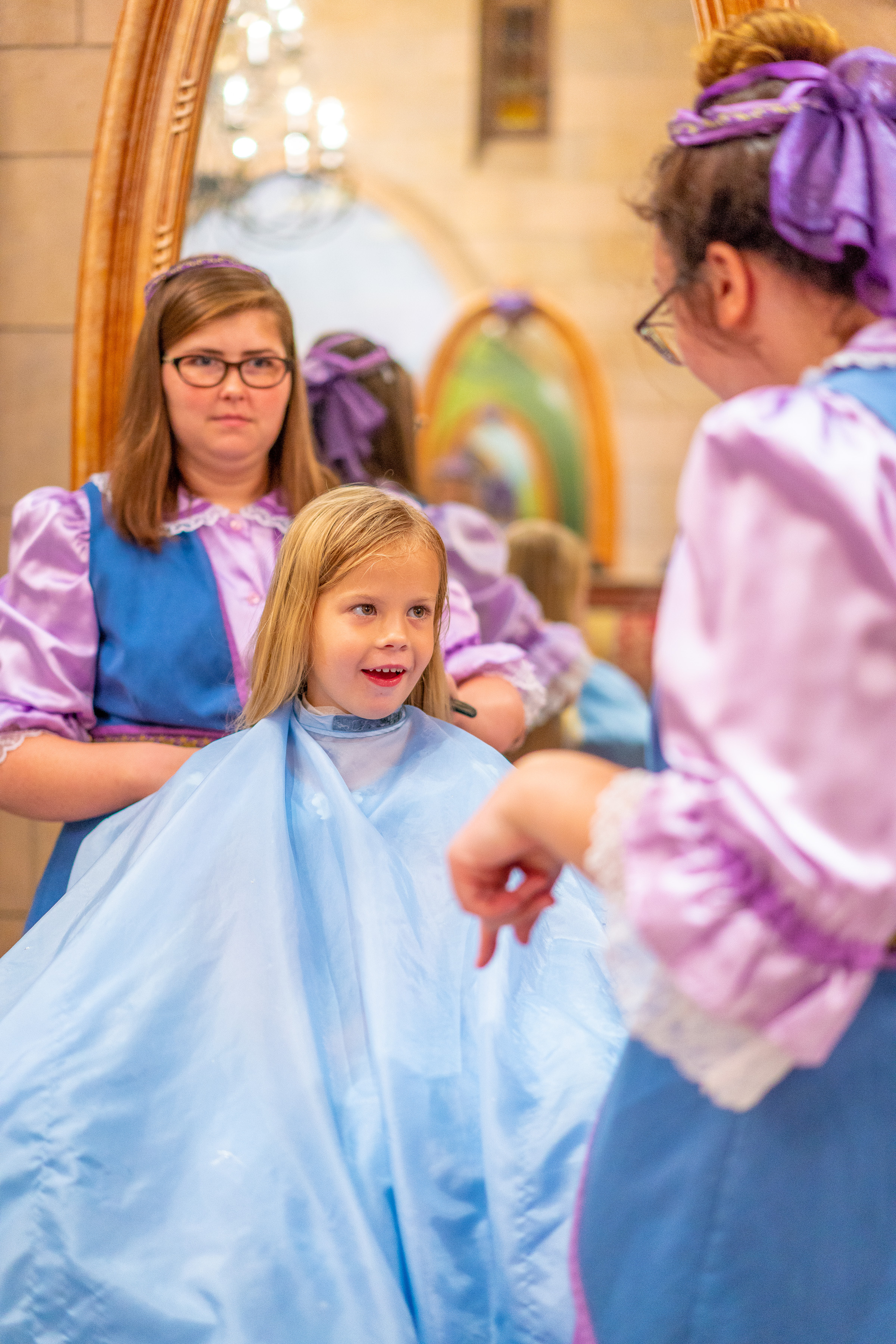 With three girls getting transformations all at the same time, we could barely run around fast enough to capture all of the cuteness! If you have Disney Photo Pass, the Walt Disney World photographers are floating around to capture some images from the transformation. But we had the incredible blessing of also having Mario from
Sees The Day Photography
capturing so many precious moments from each girl's hair, make-up, nails, and each adorable "first look" at their transformation. In so many moments, I had to stop myself from crying.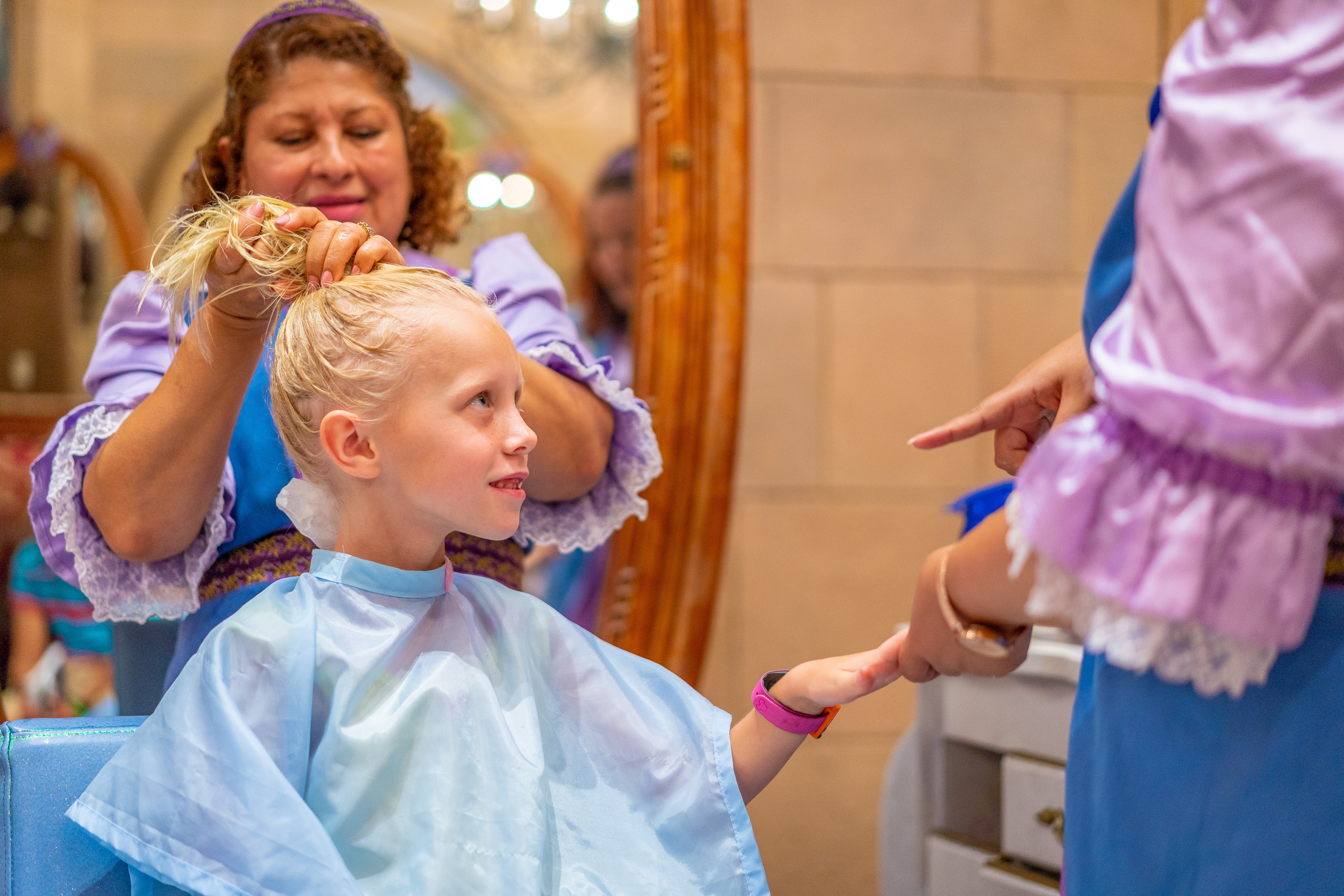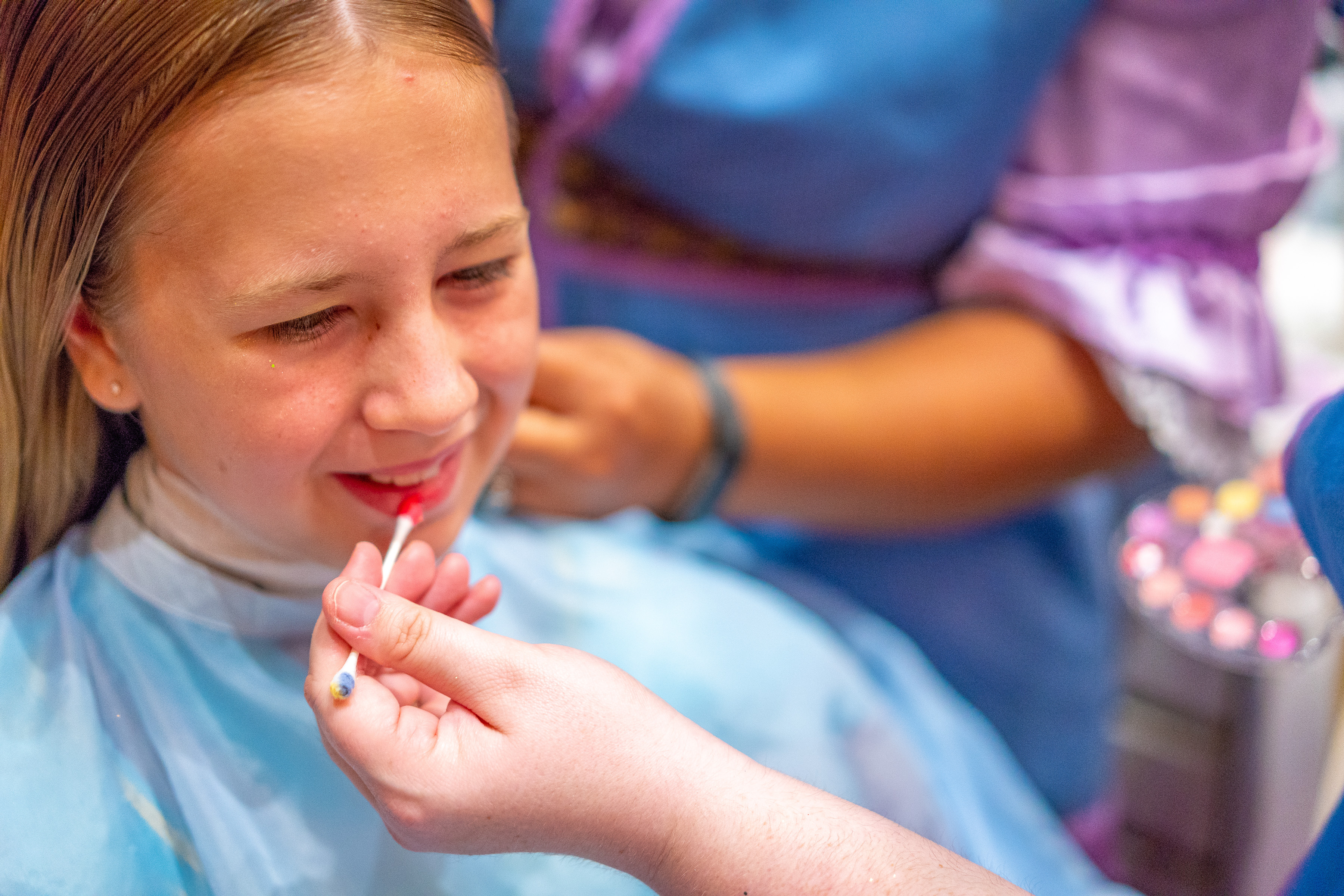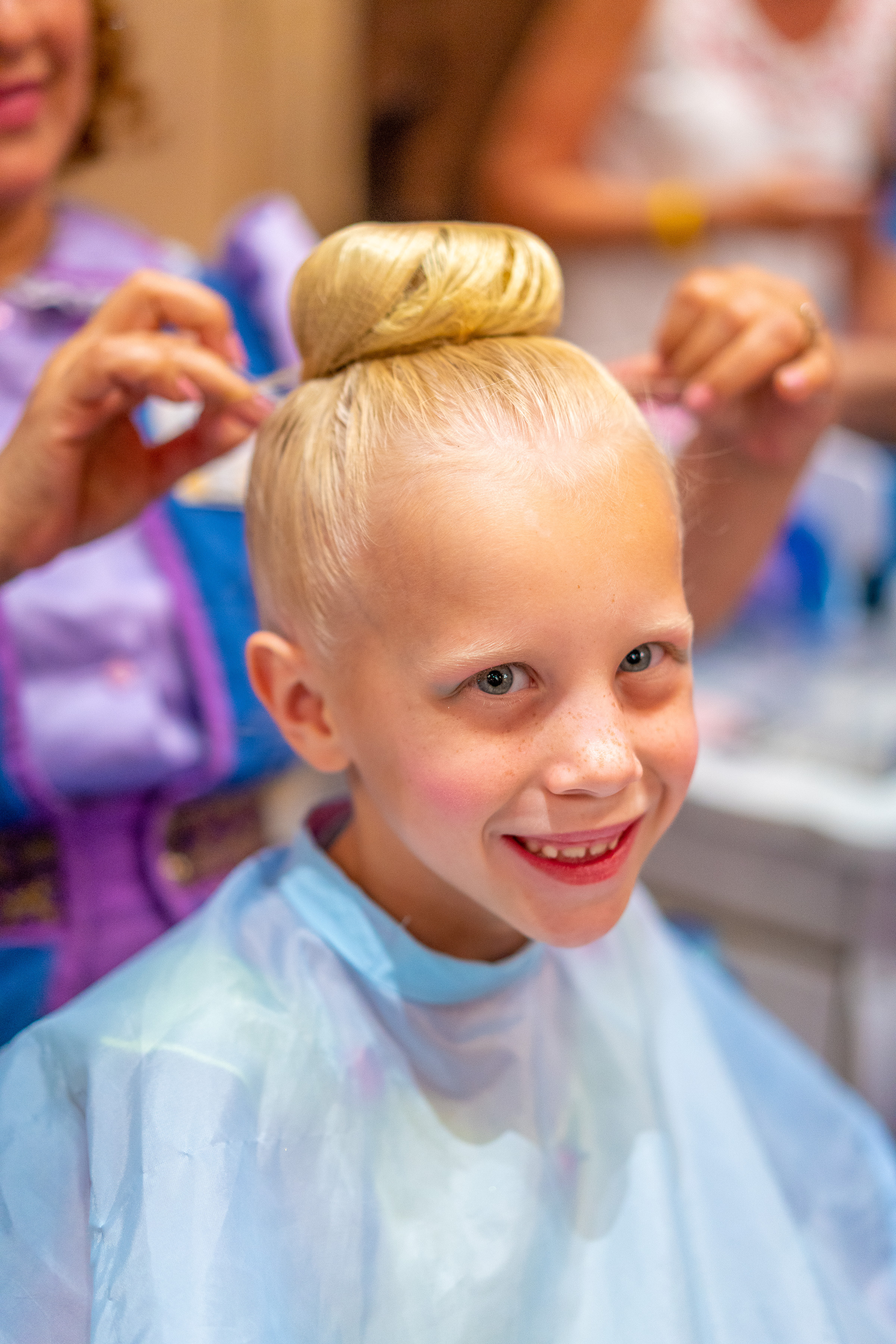 As for the nitty gritty of the details of the Bibbidi Bobbidi Boutique experience, such as the price, the options, and how to book your reservation, be sure to visit the
Walt Disney World website
for up to date information. We chose the lowest priced option, and we felt that the price we paid was entirely worth the memories, which will last a lifetime. Also, all three of our girls chose different hairstyles, which was also fun! There are many options to chose from, and you can personalize the experience to make it perfect for your little Princess (or Knight!).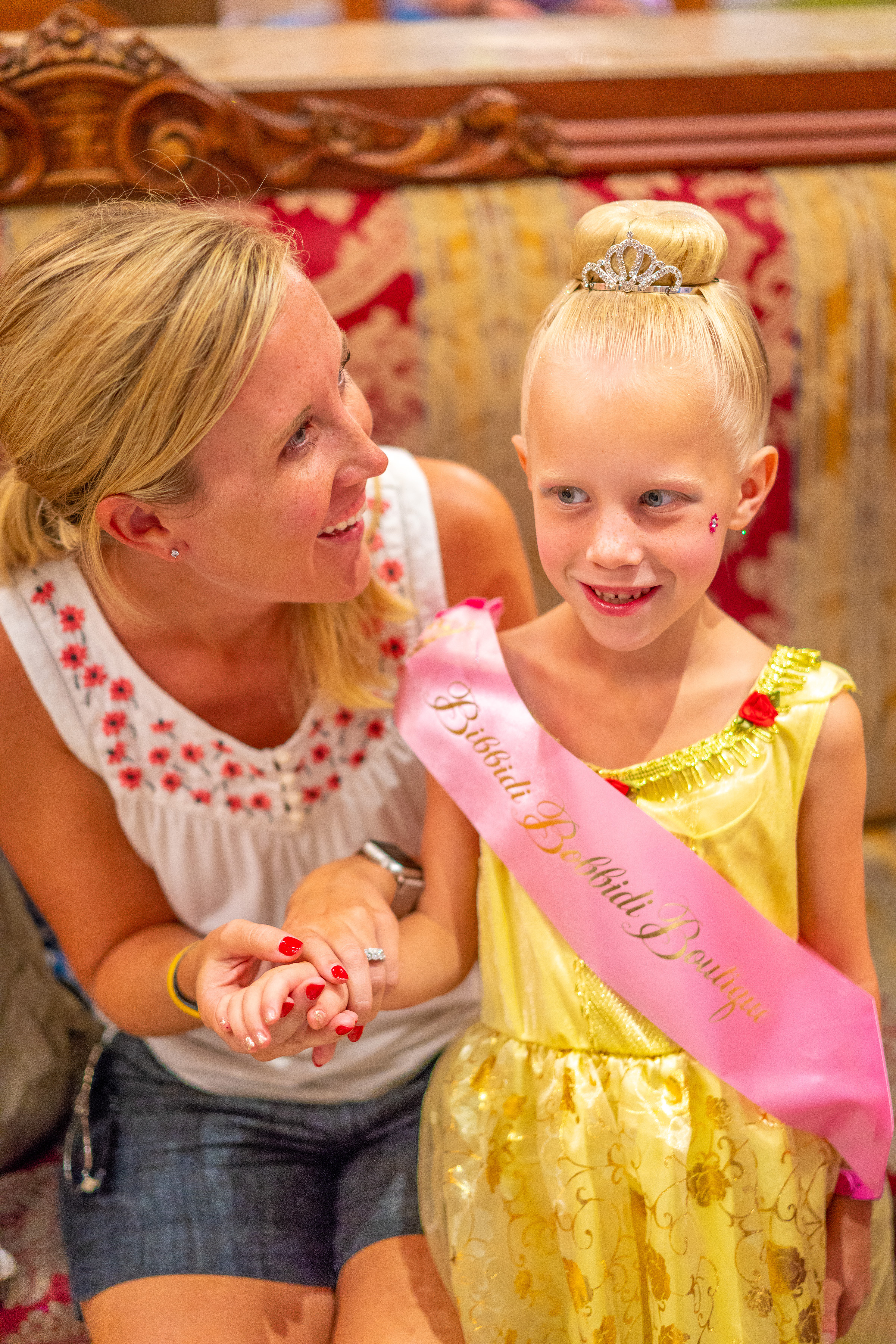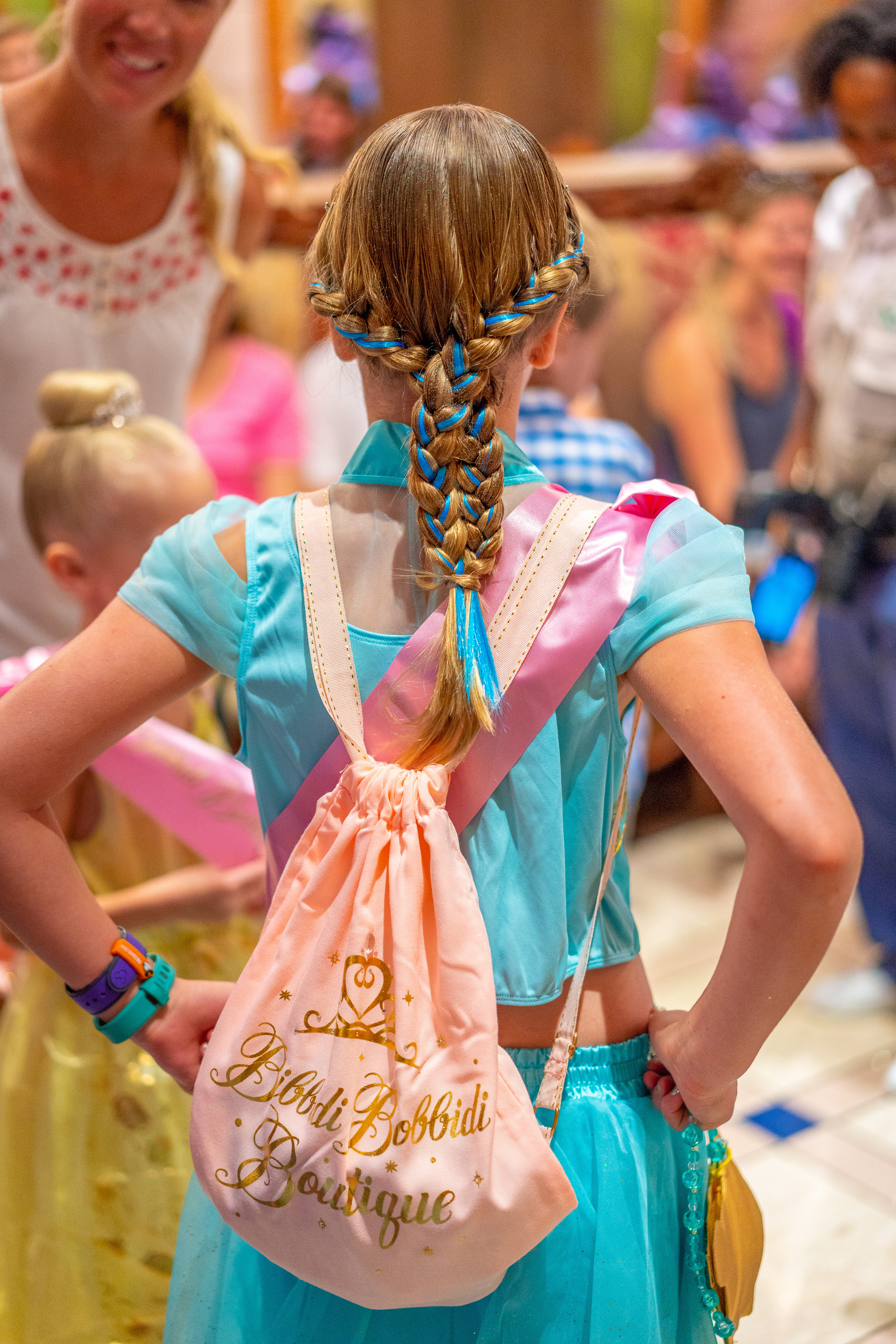 After Jasmine, Belle, and Cinderella had their hair, make-up, nails, and Bibbidi Bobbidi Boutique sashes given (with a special birthday sash and pin for Jasmine the Birthday Girl), we were off to get pictures with
Sees the Day Photography
! Cary and Mario had planned the perfect route around Magic Kingdom, with special photo stops for each of our princesses. They even did some of their own magic shots, and brought props to personalize photos for each princess. They were incredibly prepared, professional, kind, patient, and efficient. It's not easy to get professional photos inside a place as busy as Magic Kingdom, but Mario and Cary made the whole process simple and fun! I was also really impressed with how kind they were with other Walt Disney World guests, and even took family pictures for some international visitors. They were both very relaxed, pleasant, and incredibly easy to work with from the very beginning.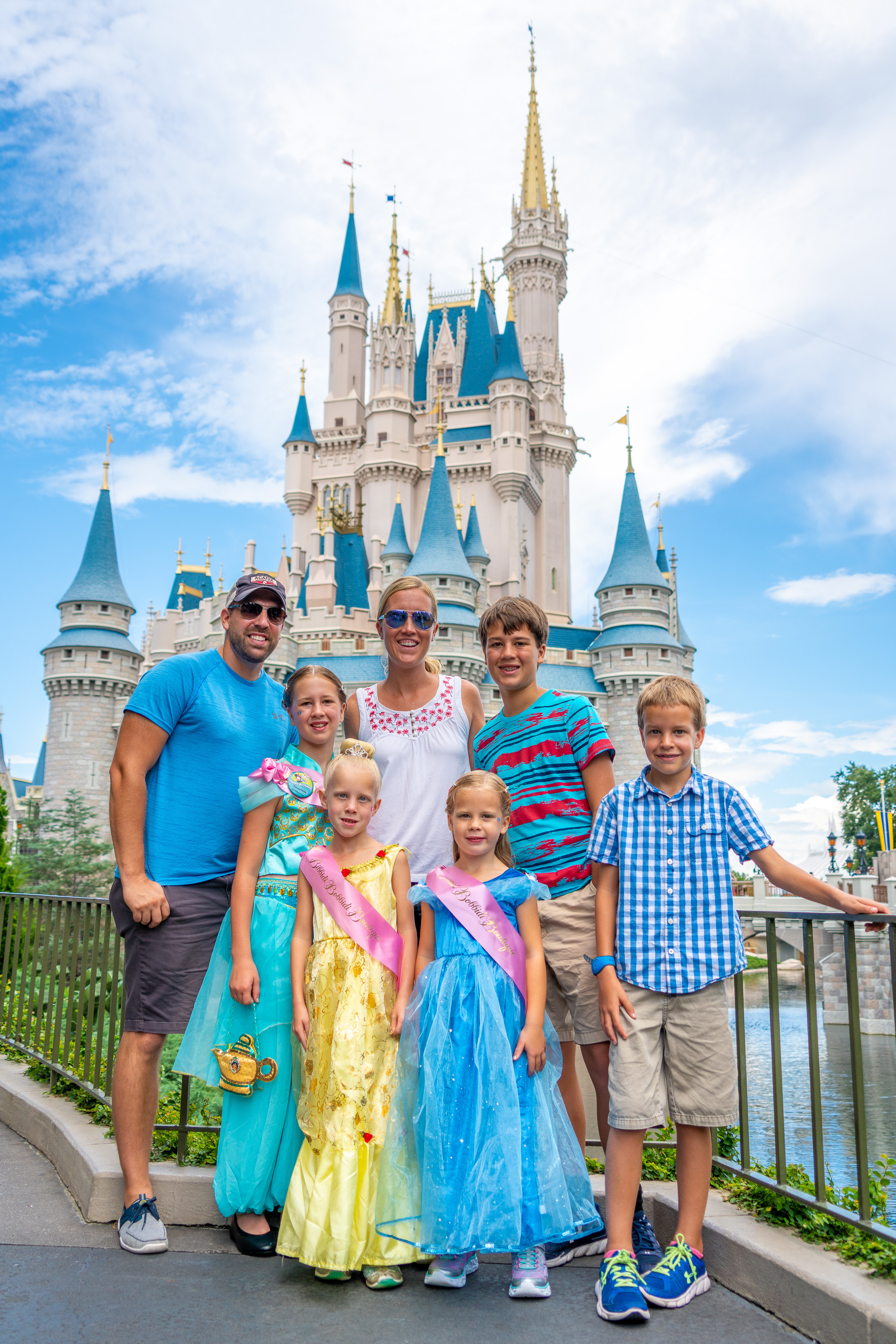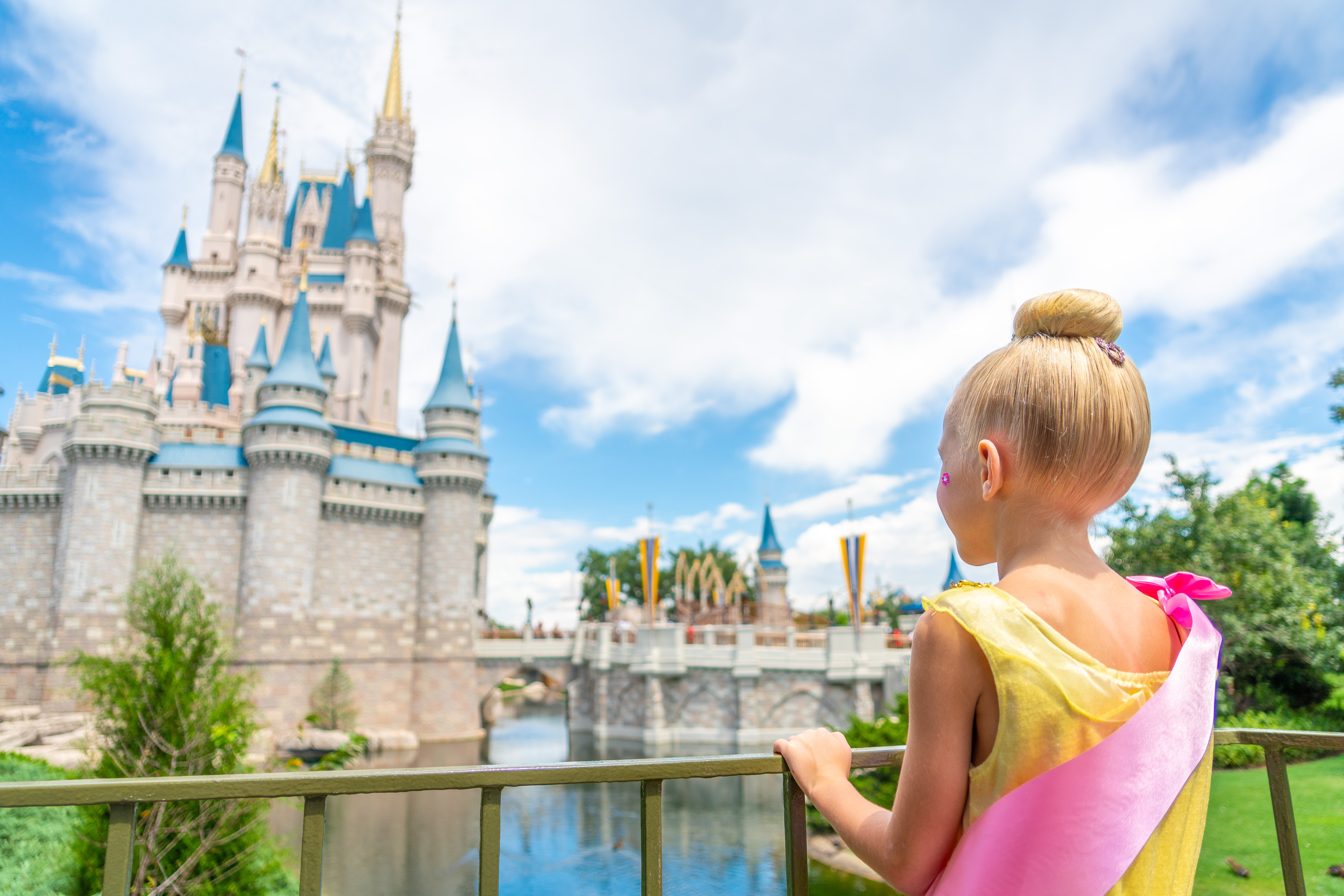 We took some classic shots by Cinderella's Castle first, and then were off to Cinderella's Fountain for our youngest's shots. I have rarely visited this spot, probably because it's usually so crowded, but we had the good fortune of visiting while the parade was going on. Next, we went to the Beast's Castle to get portraits of Belle. For some really patient brothers, we stopped at the Sword in the Stone for photos of our handsome young men. We then went to the Hub Grass for some more group shots. Finally, we went to Adventureland to get the perfect shots of Jasmine, the birthday girl!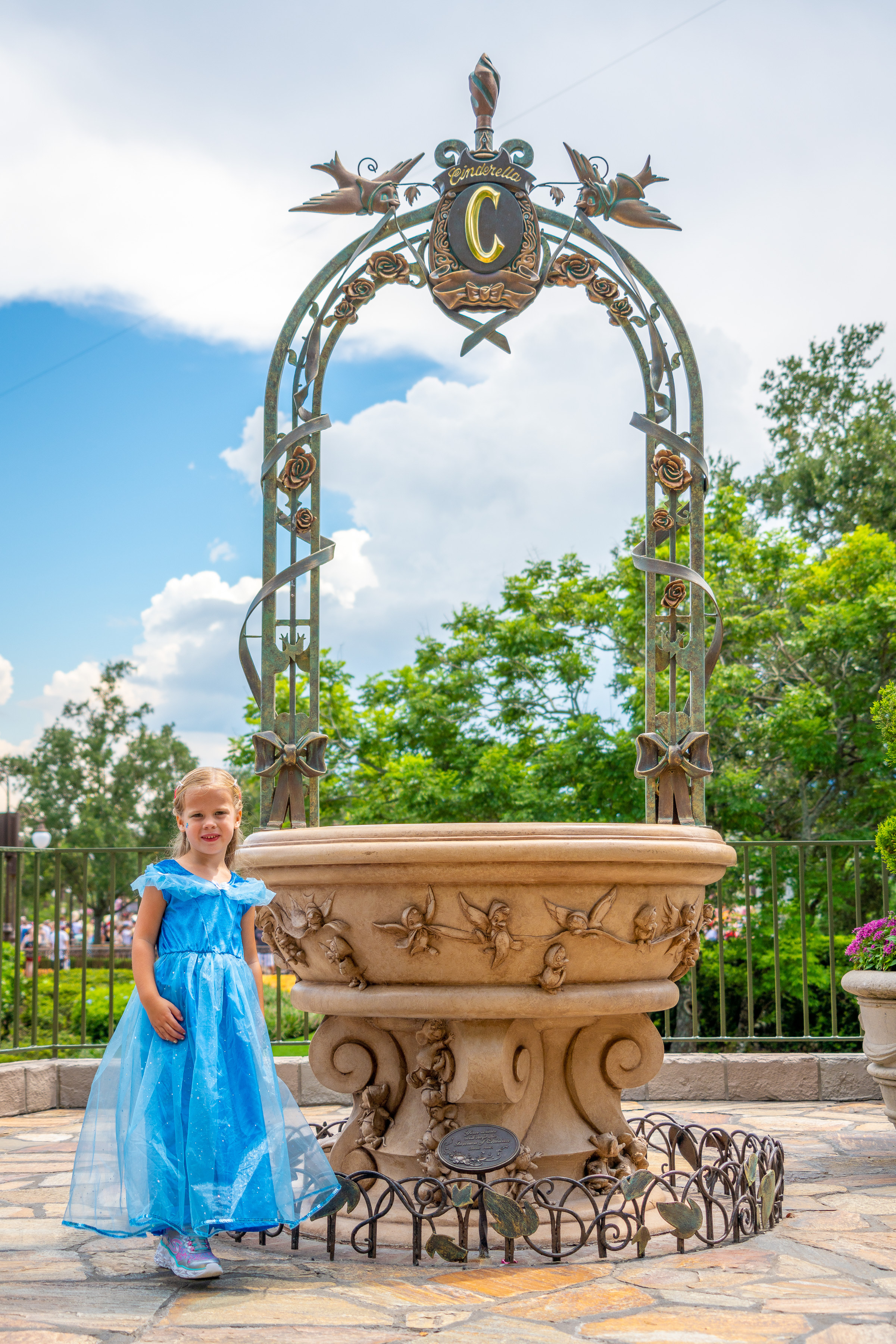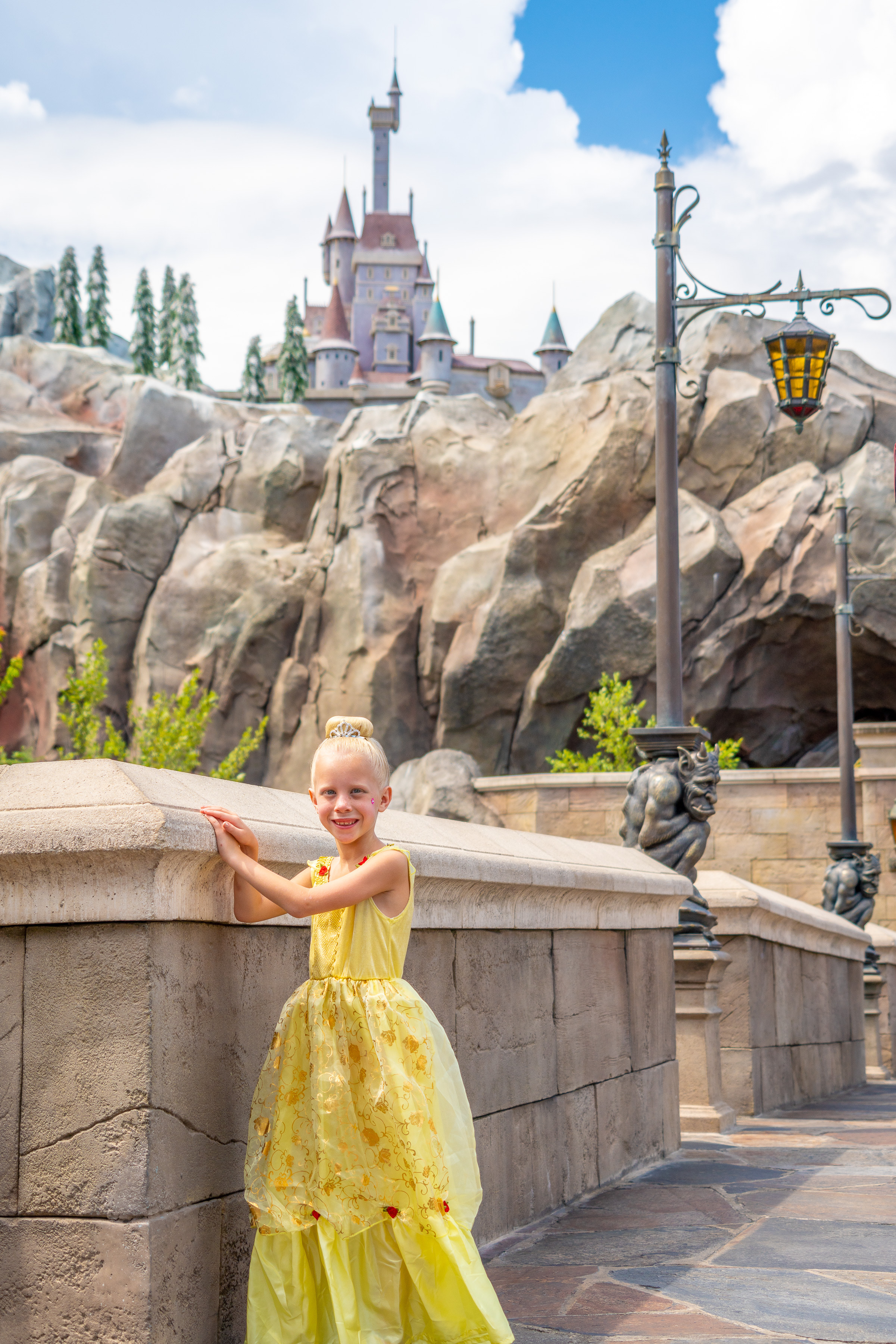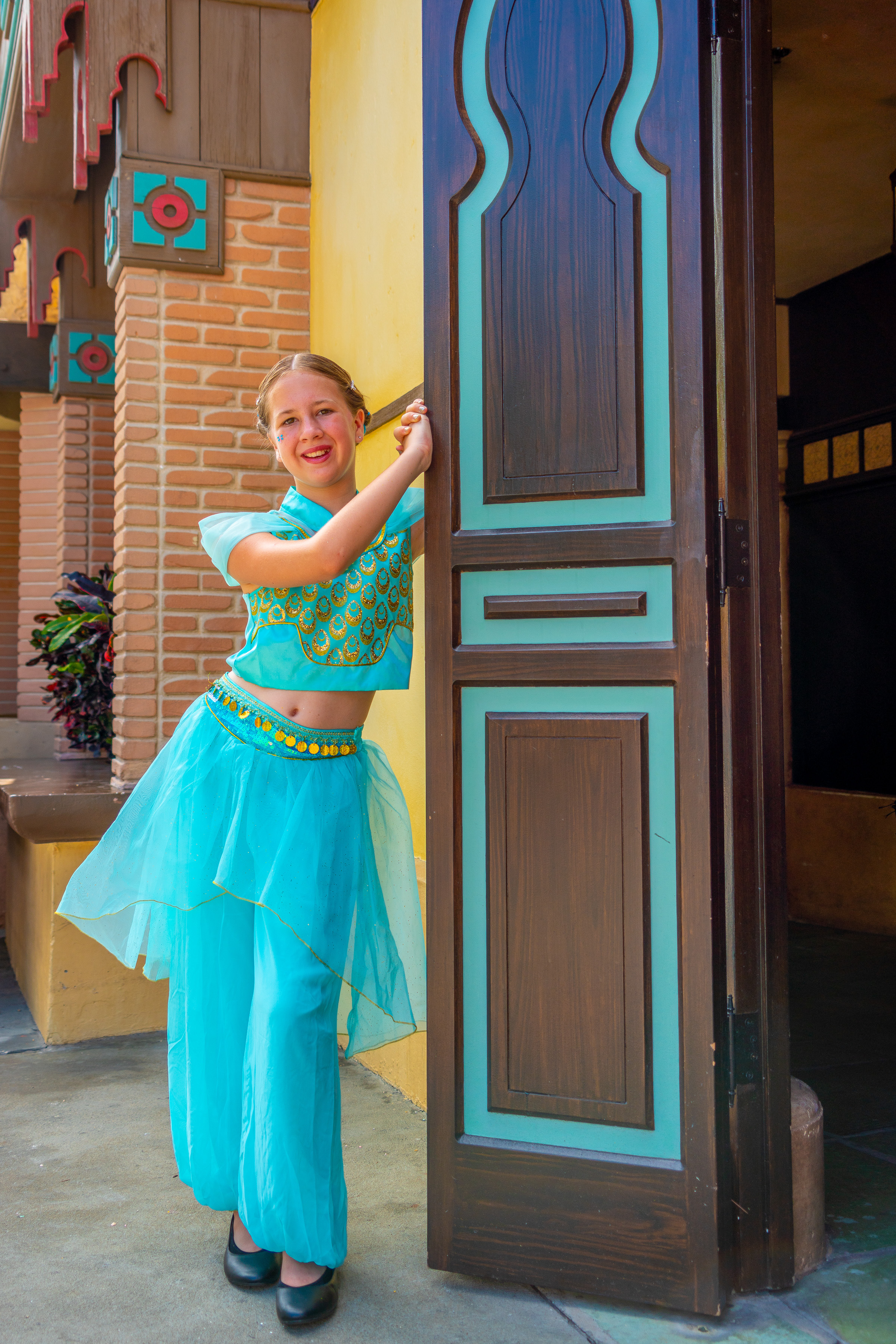 Sees the Day Photography
with Mario and Cary was the perfect way to capture the magic of our day at Walt Disney World. The photos of our girls running around Magic Kingdom will represent a time in our life when our family was happy, healthy, and young enough to dream and imagine. As I've quoted before, "I wish for happiness like this forever." Thank you Mario and Cary for capturing the happiness and wonder of childhood in our family.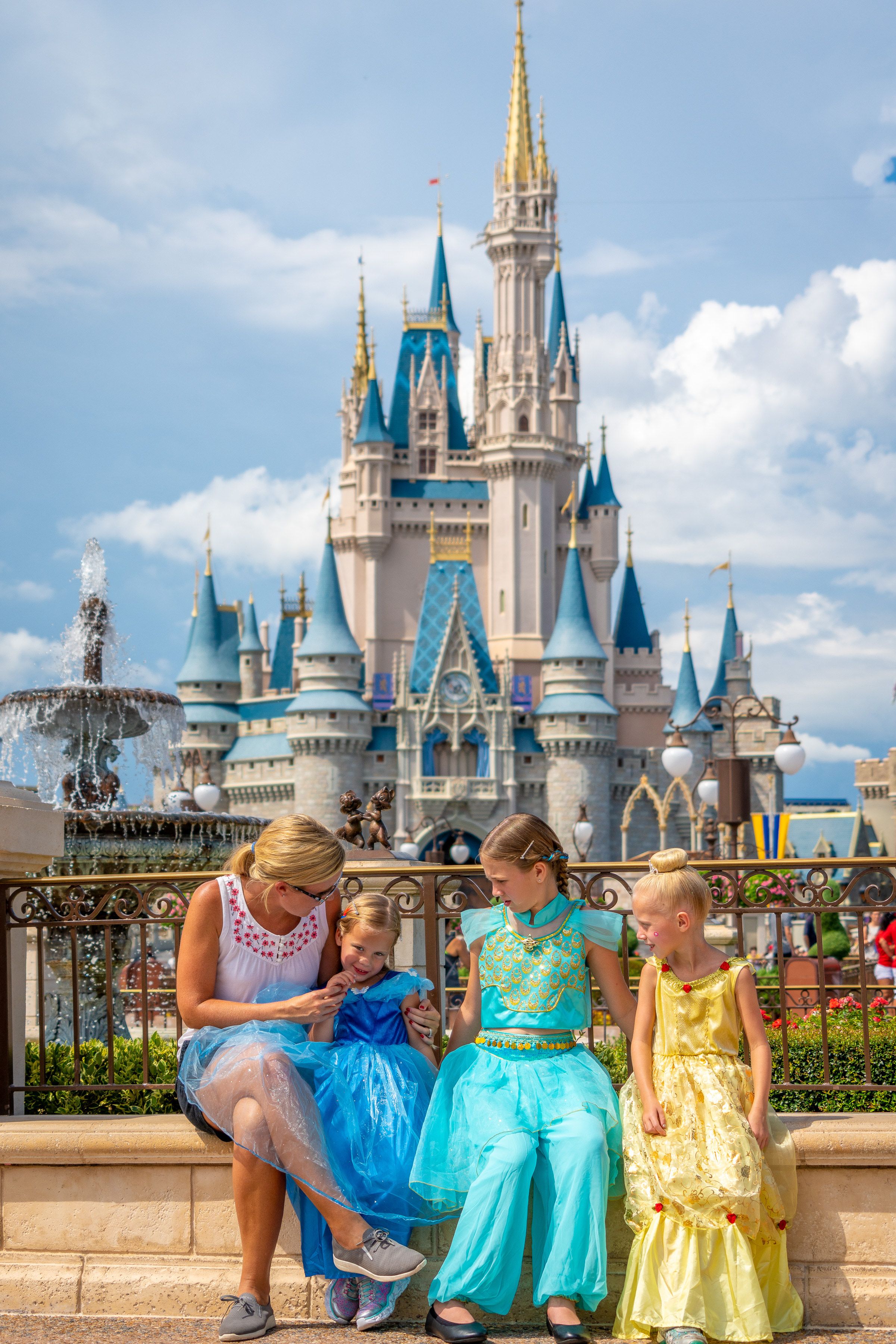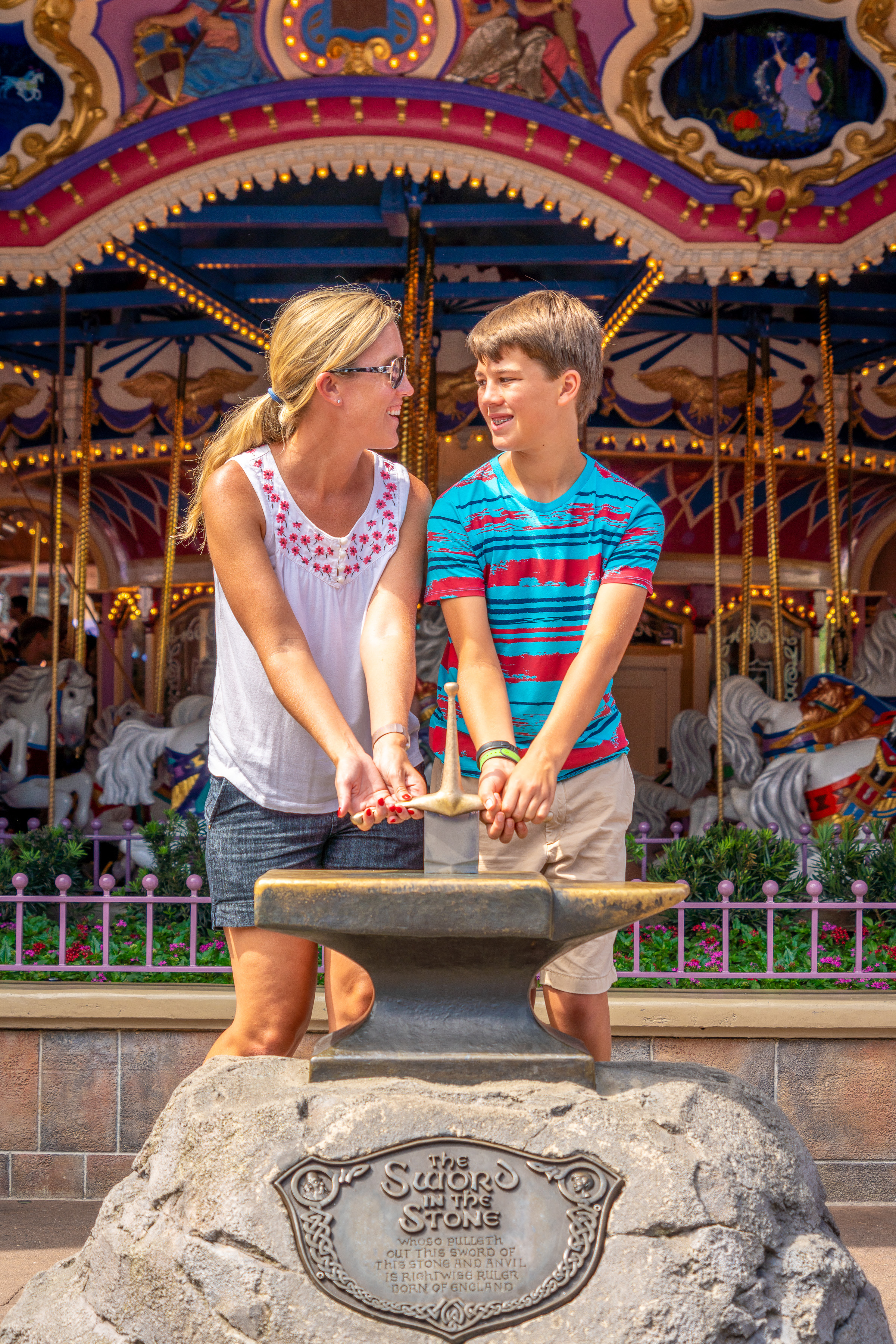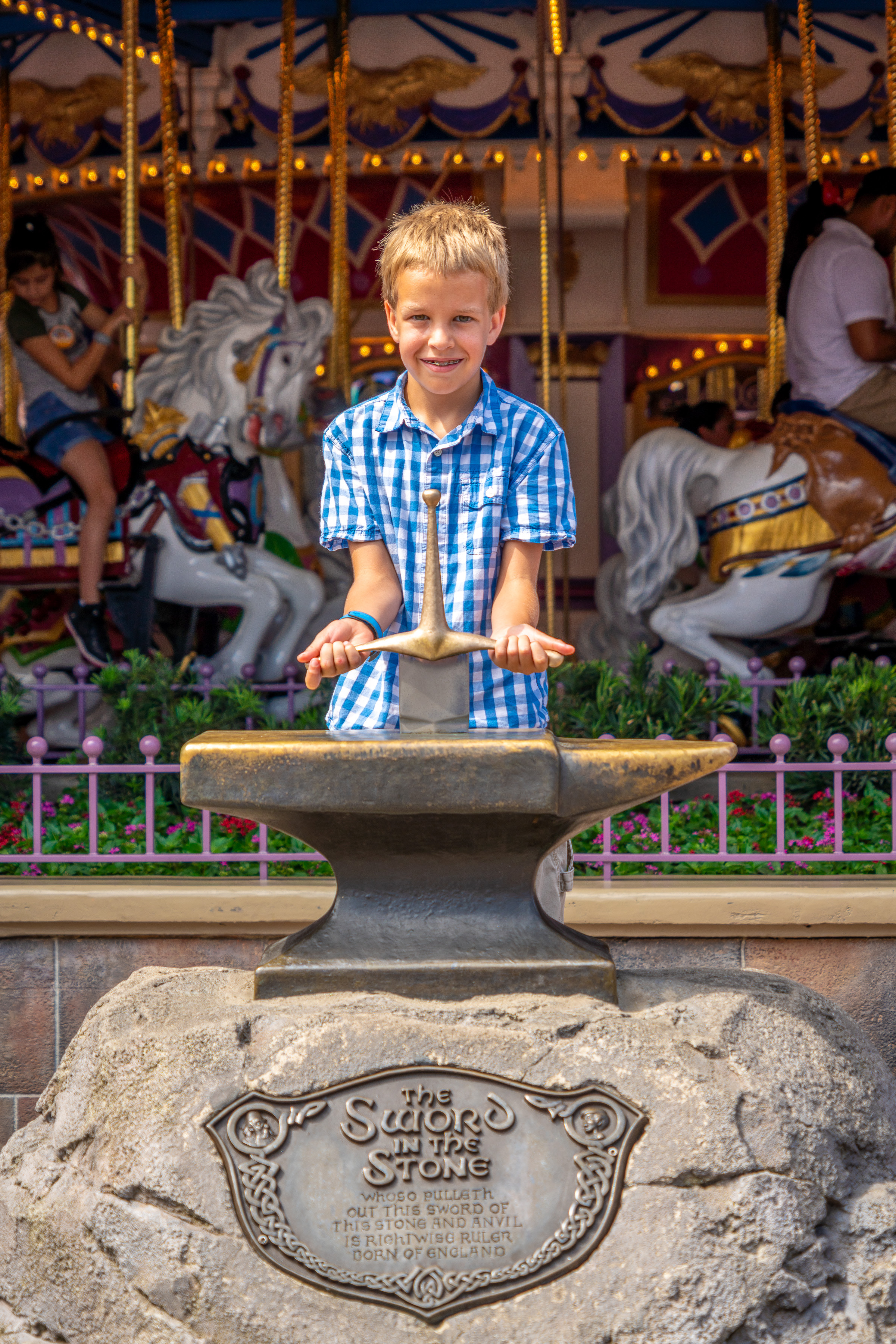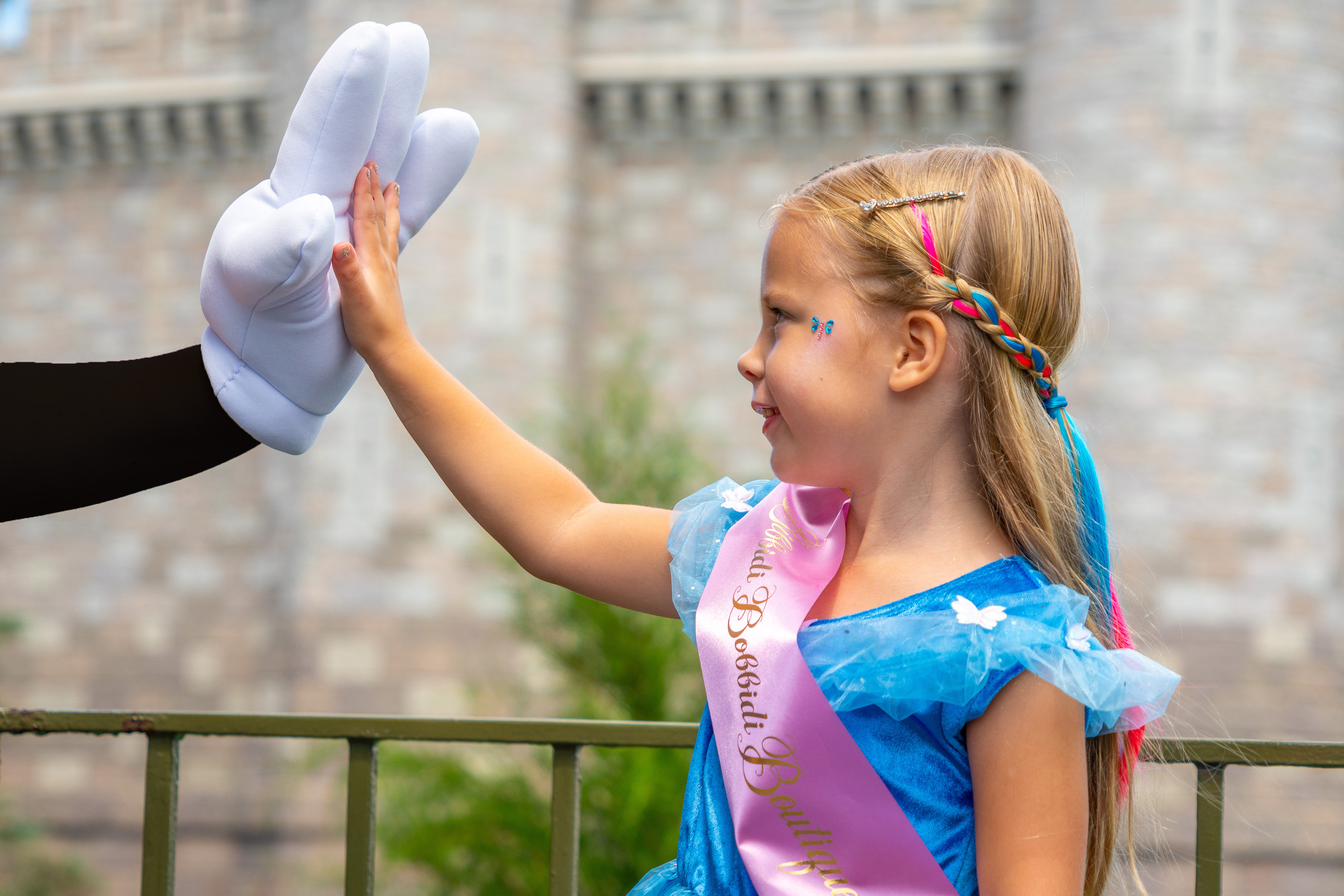 Be sure to visit Sees the Day on
Facebook
,
Instagram
, and their
website
. Let them help capture the magic and wonder of Walt Disney World for your family. Use my code "AmberLikes" for 10% off a package full of memories with Sees the Day!
Visit me on
Instagram
and
Facebook
to see even more gorgeous images from Disney's Bibbidi Bobbidi Boutique!
*We were provided with a complimentary photo session and images in exchange for my honest and unbiased review. All opinions are my own.
You May Also Like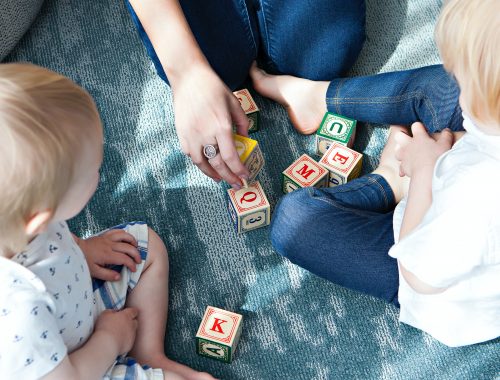 March 18, 2021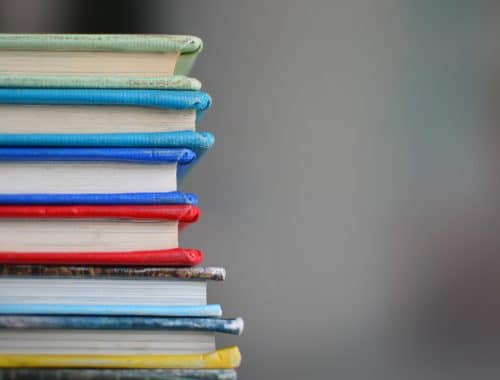 January 8, 2020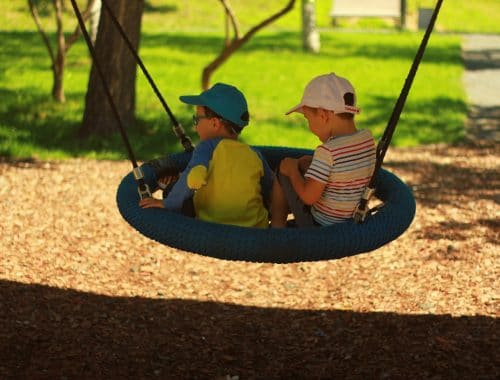 January 14, 2020