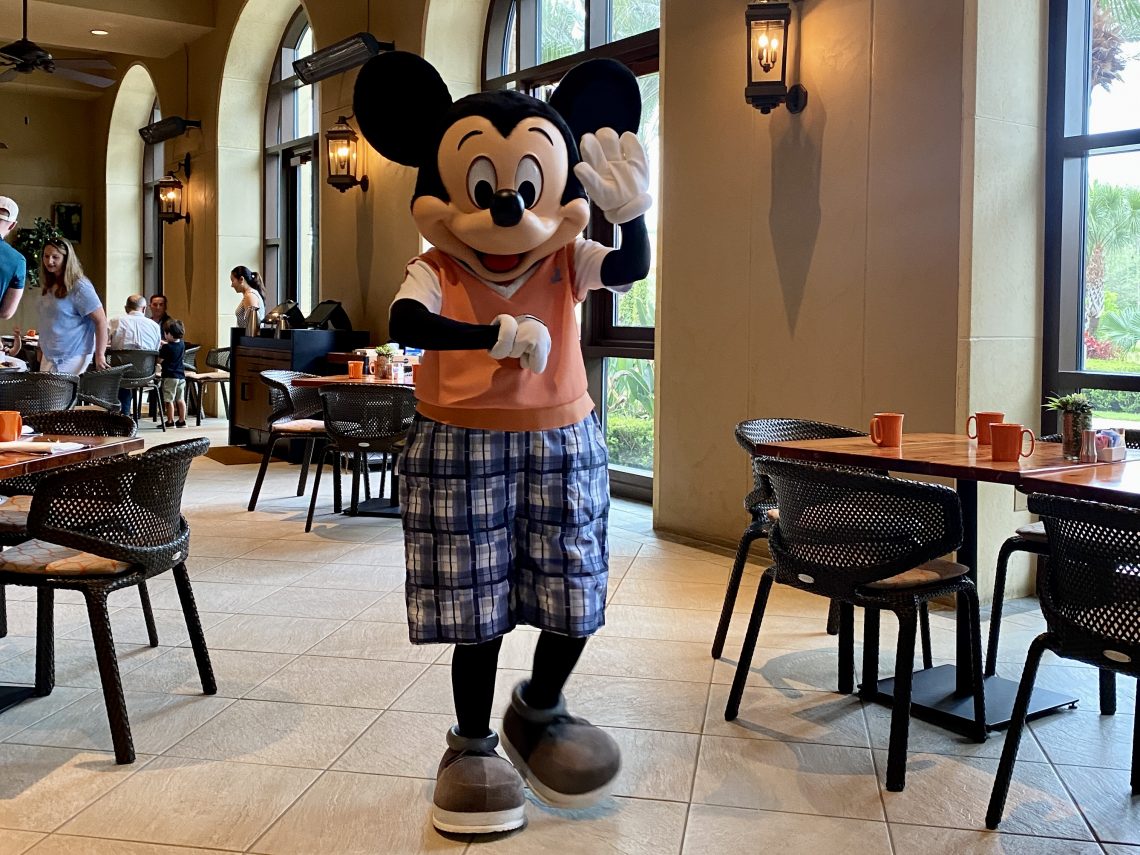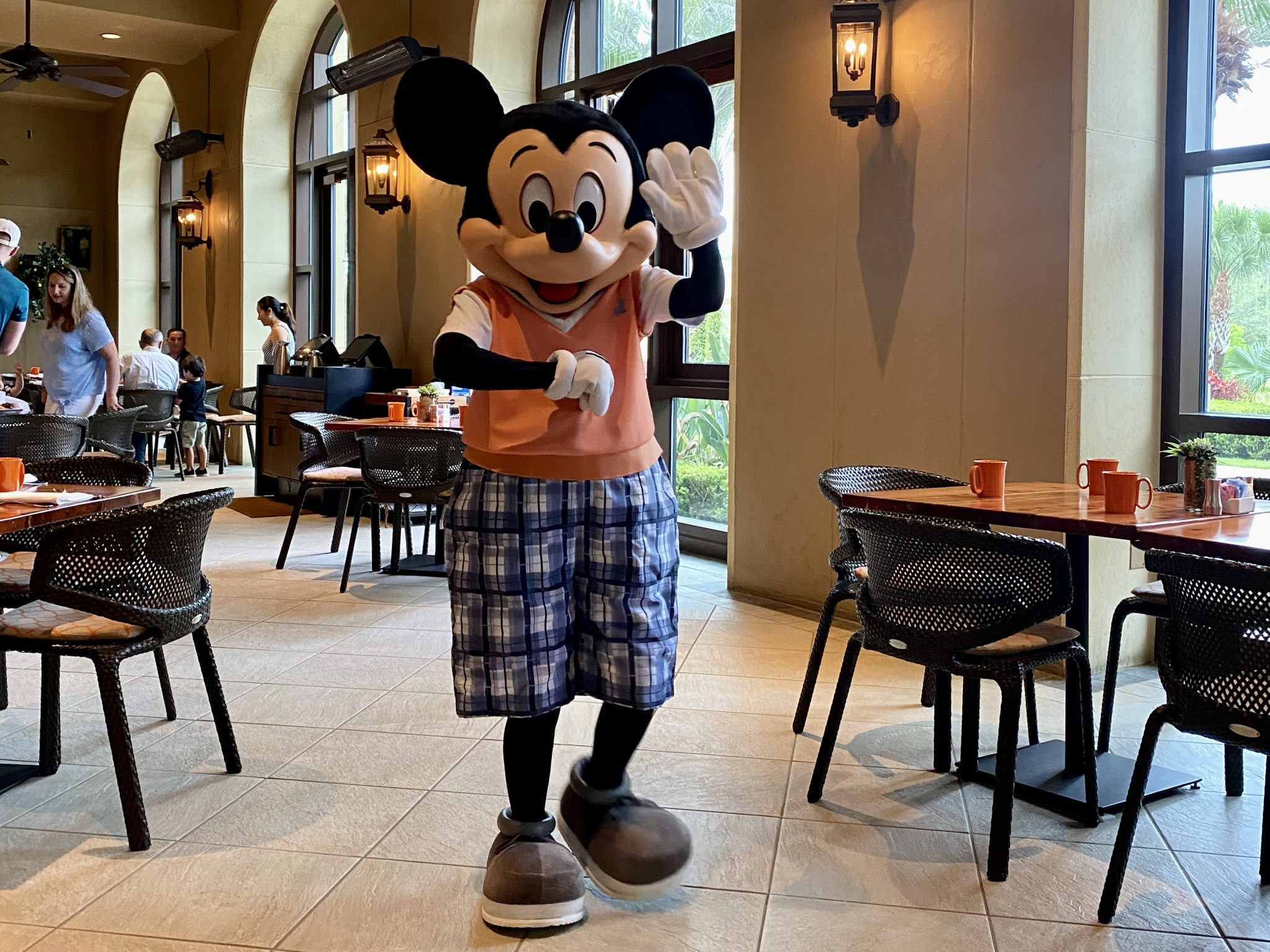 Ravello Character Breakfast at Four Seasons Orlando
October 26, 2022
Sharing is caring!
Ravello Character Breakfast at Four Seasons Orlando is delicious and delightful!
The Four Seasons Orlando at Walt Disney World is a AAA Five Diamond rated resort in Central Florida. That distinction means that it's distinctly above other properties in the area. And that also means there are several amazing restaurants at this hotel. But did you know that you can visit with Disney characters right on the resort property? Ravello hosts a Disney Character breakfast with Goofy, Mickey, and Minnie on certain days of the week. It's an absolute must do on your Four Seasons visit!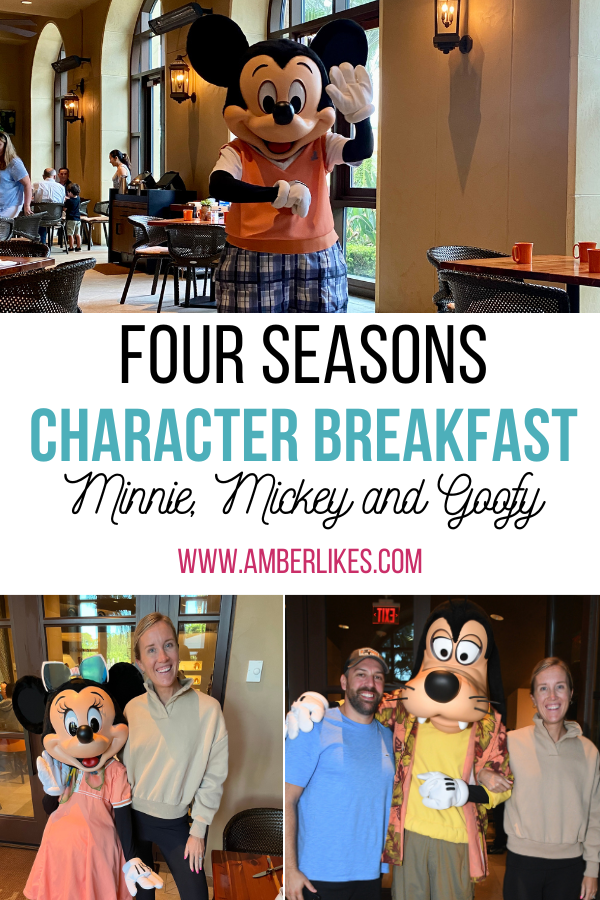 Four Seasons Orlando is Luxurious and Gorgeous
The Four Seasons Orlando is an absolute sanctuary in the midst of a city. It's so incredibly peaceful and calm. In fact, it can be hard to believe that Walt Disney World is so close by! The theme parks are so much fun, and we love Disney days. But when you are staying at the Four Seasons Orlando, it can be hard to leave the resort! No Four Seasons Orlando review is complete without discussing the tranquility of this entire resort. Even though it was created with families and kids in mind, it's still incredibly peaceful. Even the Four Seasons Disney Character Breakfast has a peaceful quality to it unlike any other character meal I've had in the past.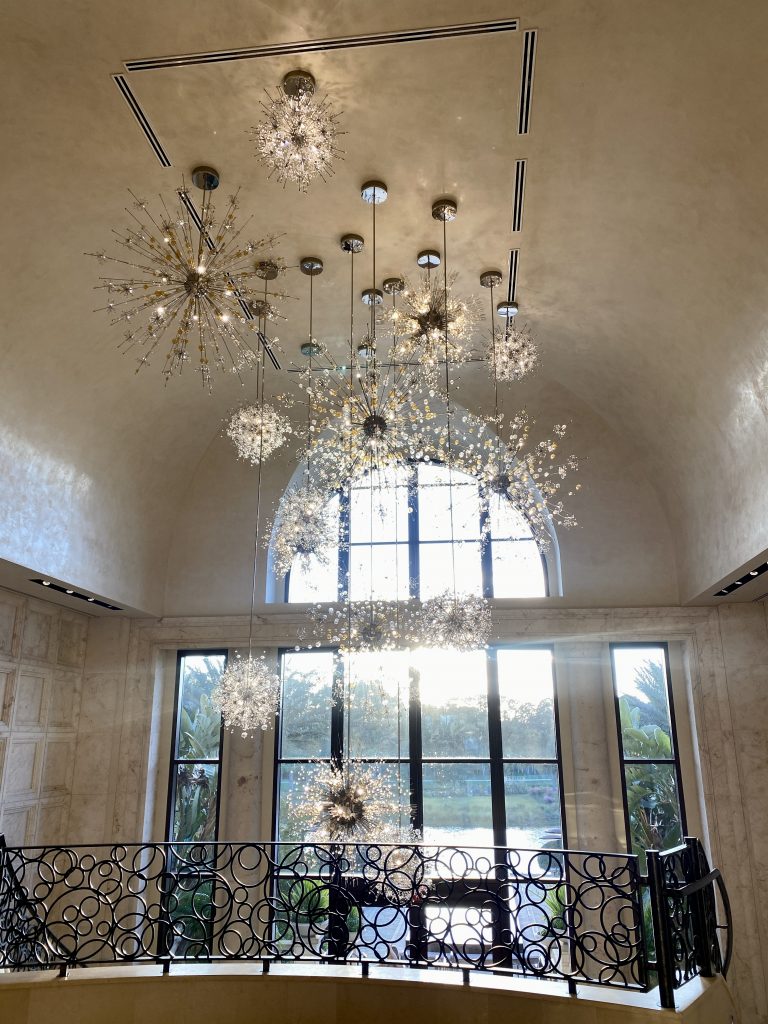 The grounds of the resort are absolutely gorgeous. The Four Seasons Orlando is situated in a luxury residential area. There are beautiful walking trails, a golf course, tennis courts, and even the valet is gorgeous! There are so many peaceful places just to sit and relax. That's one of my favorite things about the resort grounds. There is so much beauty around every corner!
One of the things I love most about Four Seasons Orlando is the unmatched customer service. From the moment you arrive at the Four Seasons Orlando, you feel like a treasured guest. In fact, the staff remembers your name and anticipates your every need. The wait staff at the restaurants know when you're celebrating a special event. And they make it even more special! You really feel cared for and treasured during your stay.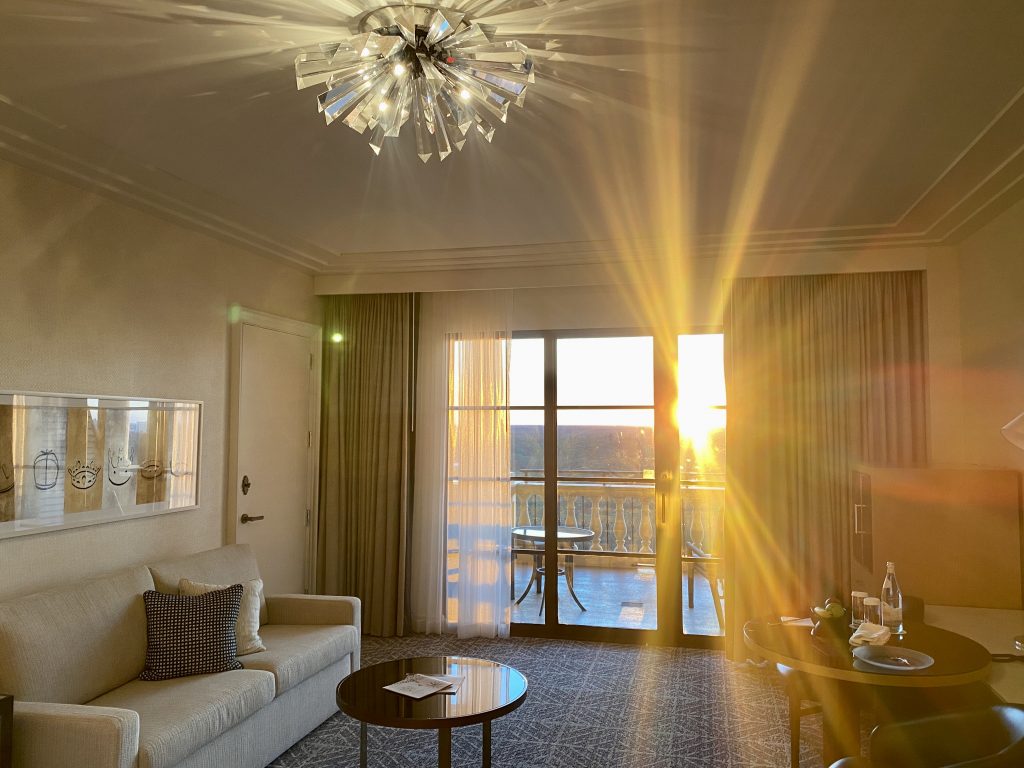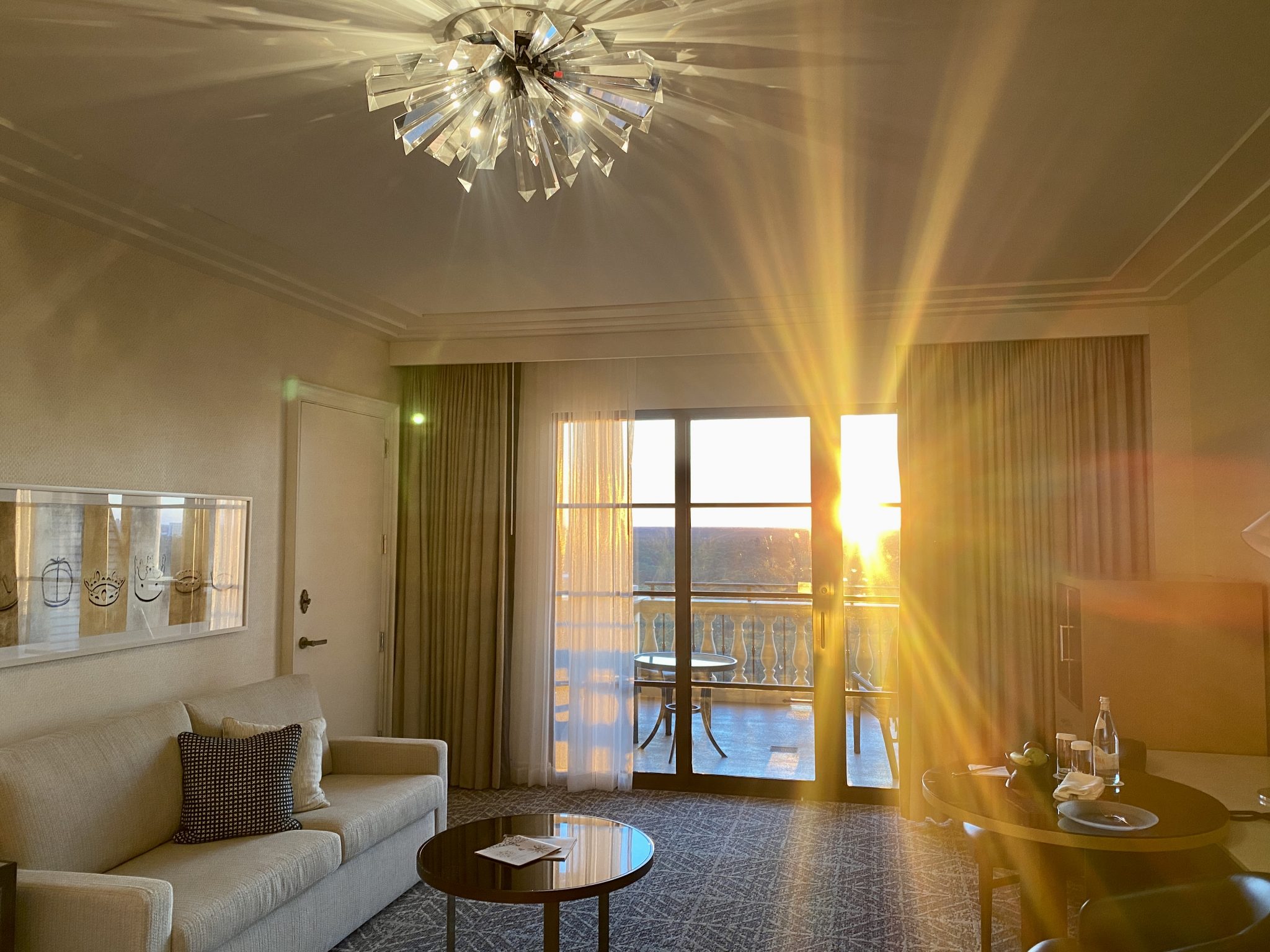 Ravello Character Breakfast with Disney Friends
Did you know there's Disney characters that visit the Four Seasons Orlando? It's such a special treat to be able to enjoy a relaxing day at the hotel, and still have a touch of Disney magic. At the Ravello Character Breakfast, you can have an amazing meal to start your day, and also get pictures with Mickey, Minnie, and Goofy!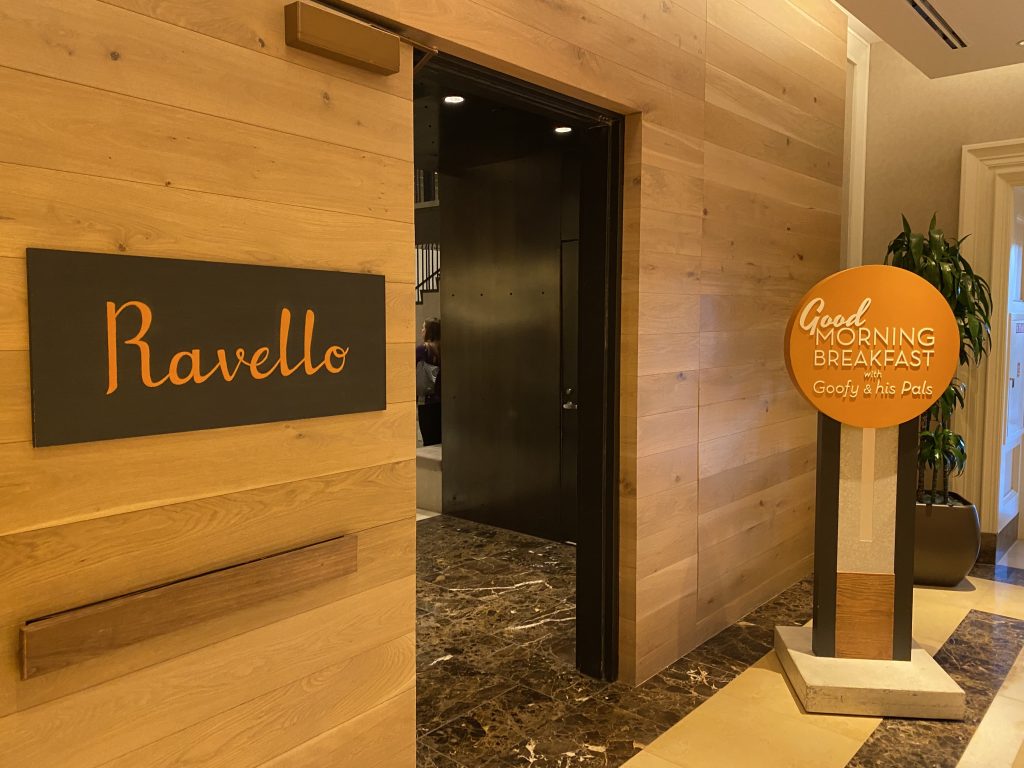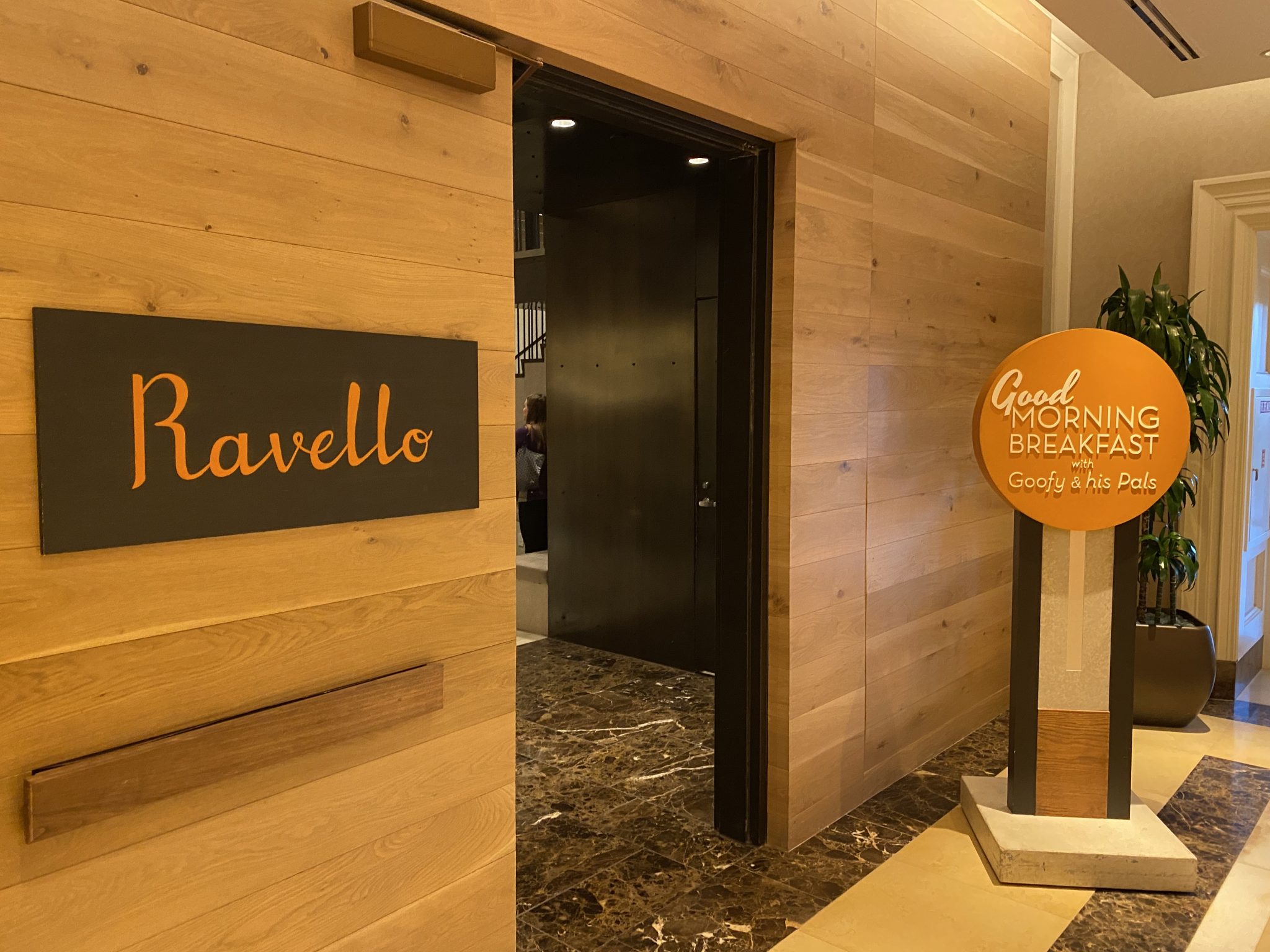 The food at the breakfast buffet is some of my favorite in all of Orlando. There's waffles, eggs, an omelette station, fresh fruit, potatoes, and so much more! Coffee, tea, and juices are included as well. The characters make several rounds around the restaurant. In your time at Ravello, you'll have the chance to visit with the characters many times. In fact, we had seen them so many times in our time at the restaurant, towards the end of our meal, we just waved as they walked by!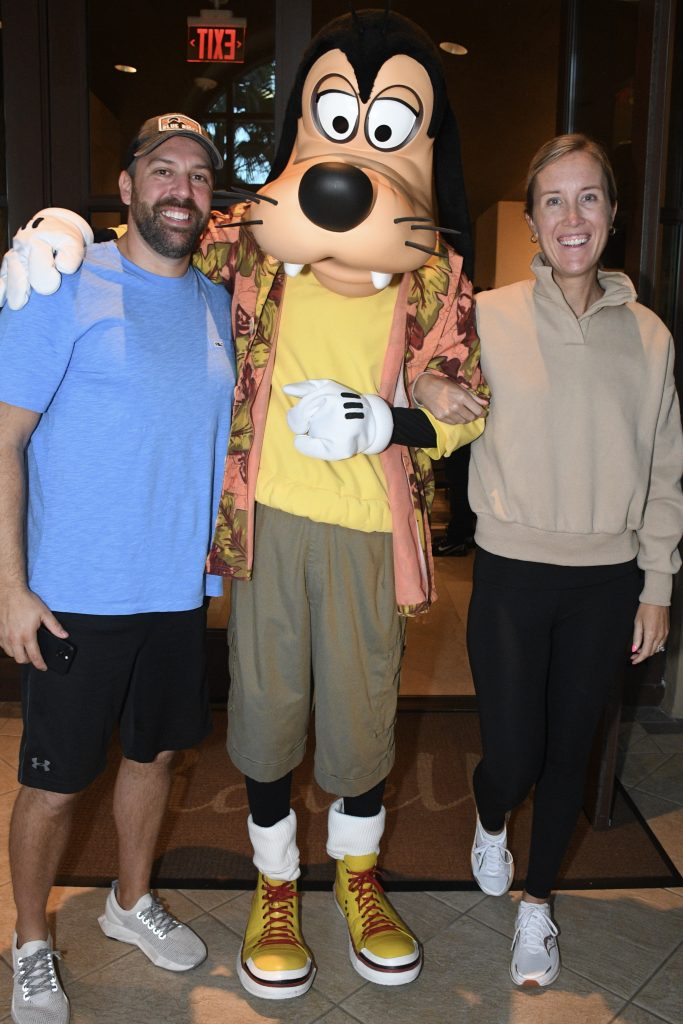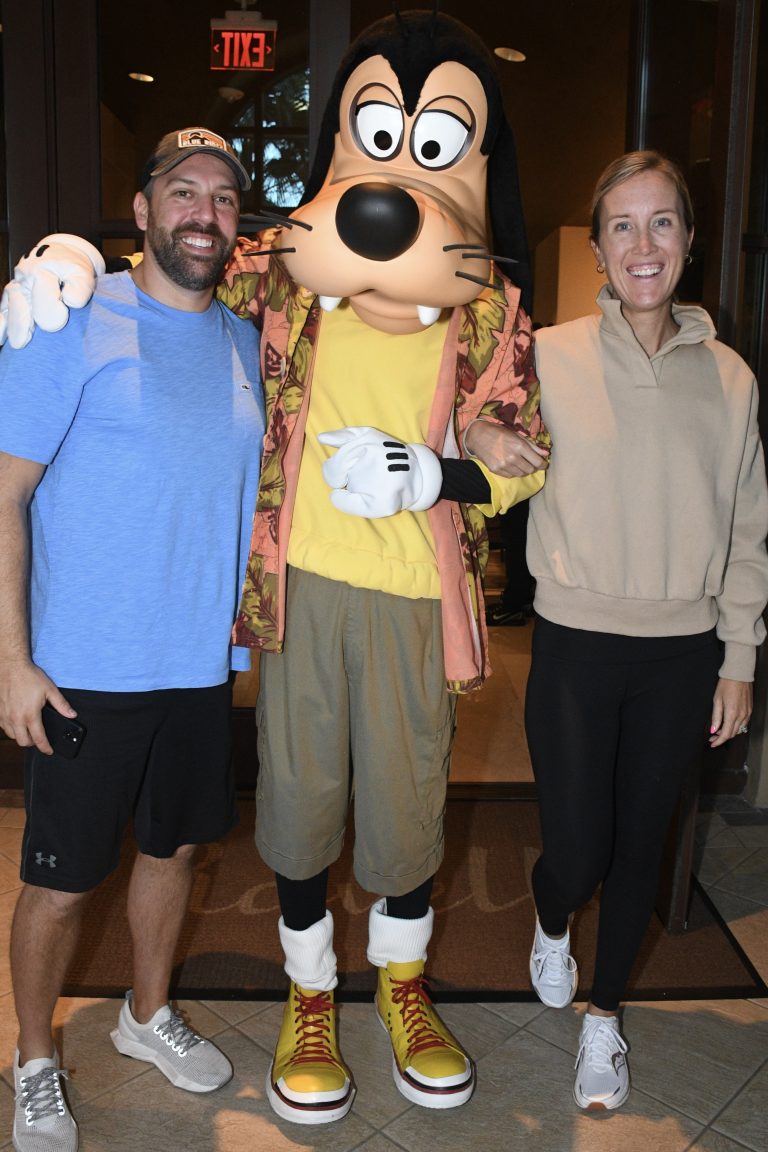 There's even a professional photographer that walks around and captures your sweet memories. And unlike Disney PhotoPass photos, these images are complimentary with your character breakfast. So you can just worry about getting that hug from Mickey rather than whether you got the best capture of it!
What's the Cost of Ravello Character Breakfast?
This is a splurge if you have the whole family along, but it's similarly priced, or even less, for character breakfasts at Disney World. The cost is $50 per adult and $30 for children 12 and under. Currently, this experience is available on Thursdays and Saturdays, and select Tuesdays in November and December.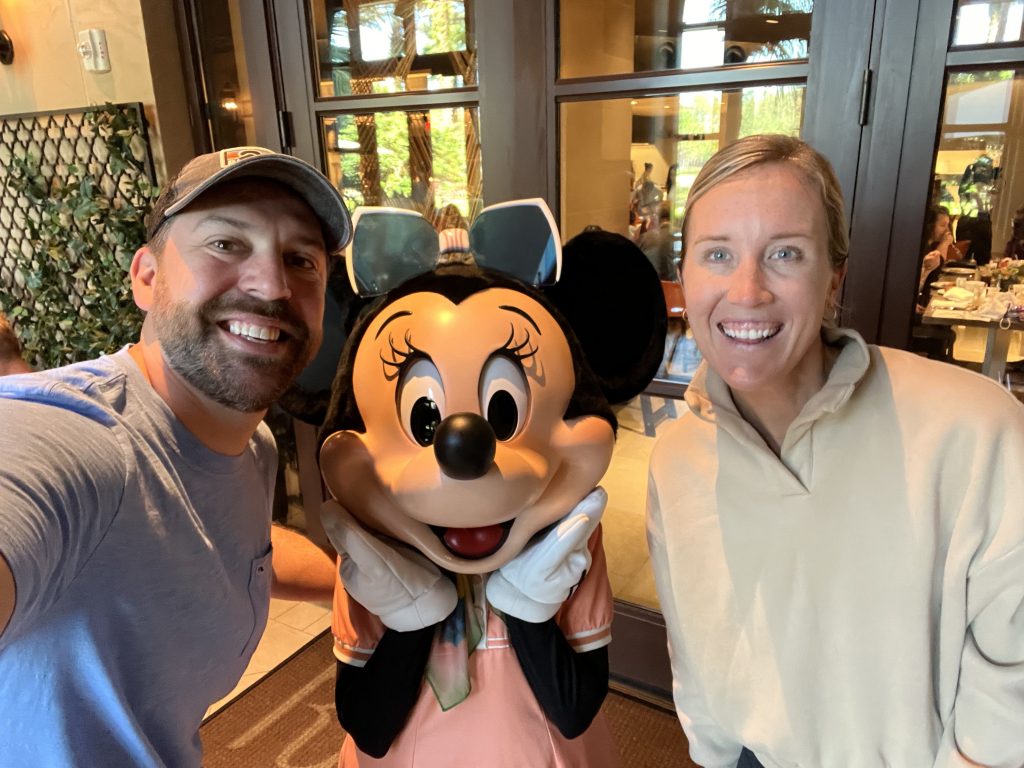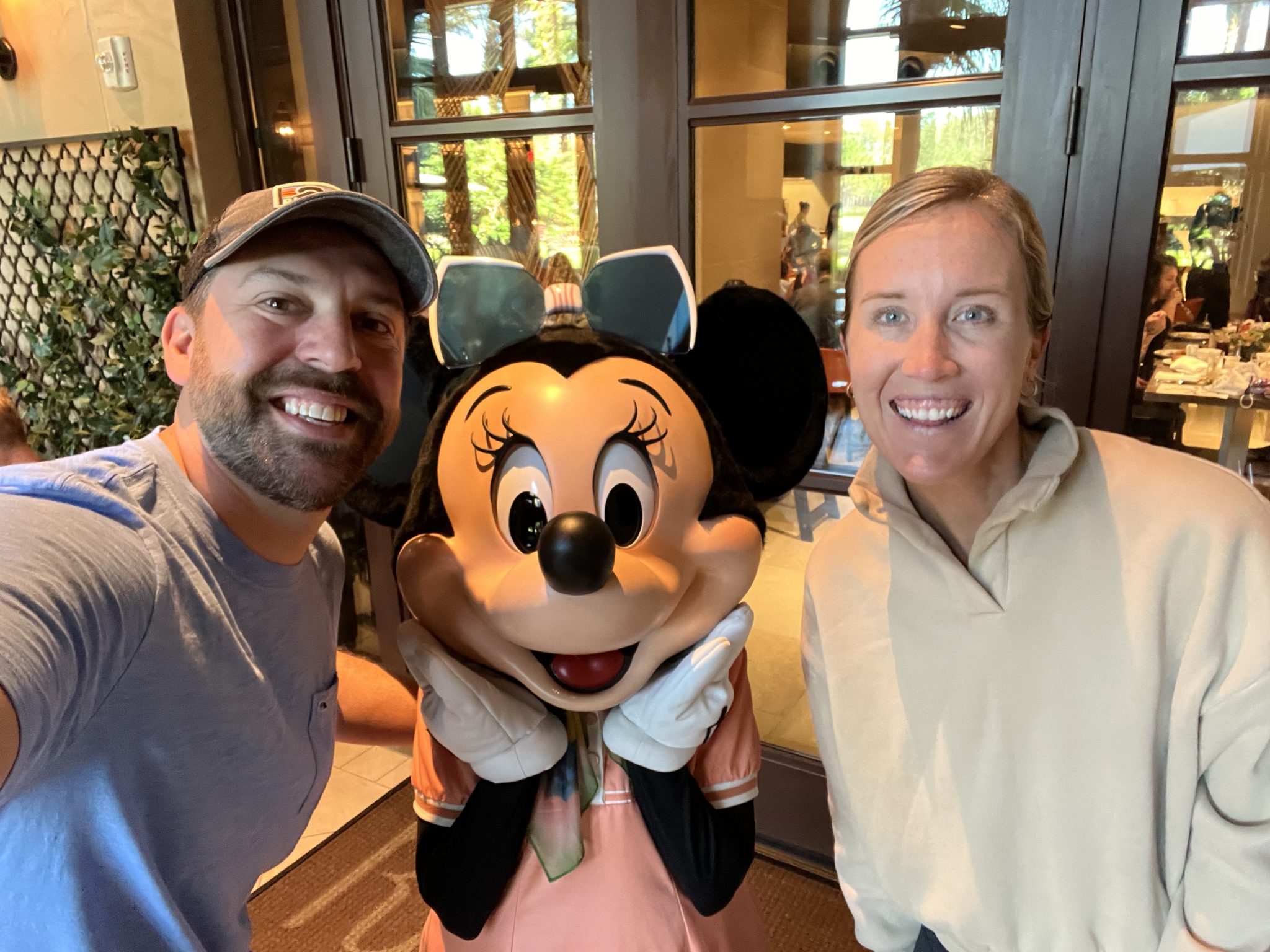 So is it worth it? In my opinion, absolutely yes! I would pay this price for just the food. It's just incredible. But with the addition of Mickey, Minnie, and Goofy, this whole experience is so worth it. With tall, arched windows and an outdoor terrace, this modern Italian restaurant invites you to start your day with a decadent breakfast. And on certain days, you can hang out with Disney friends! It's a win win!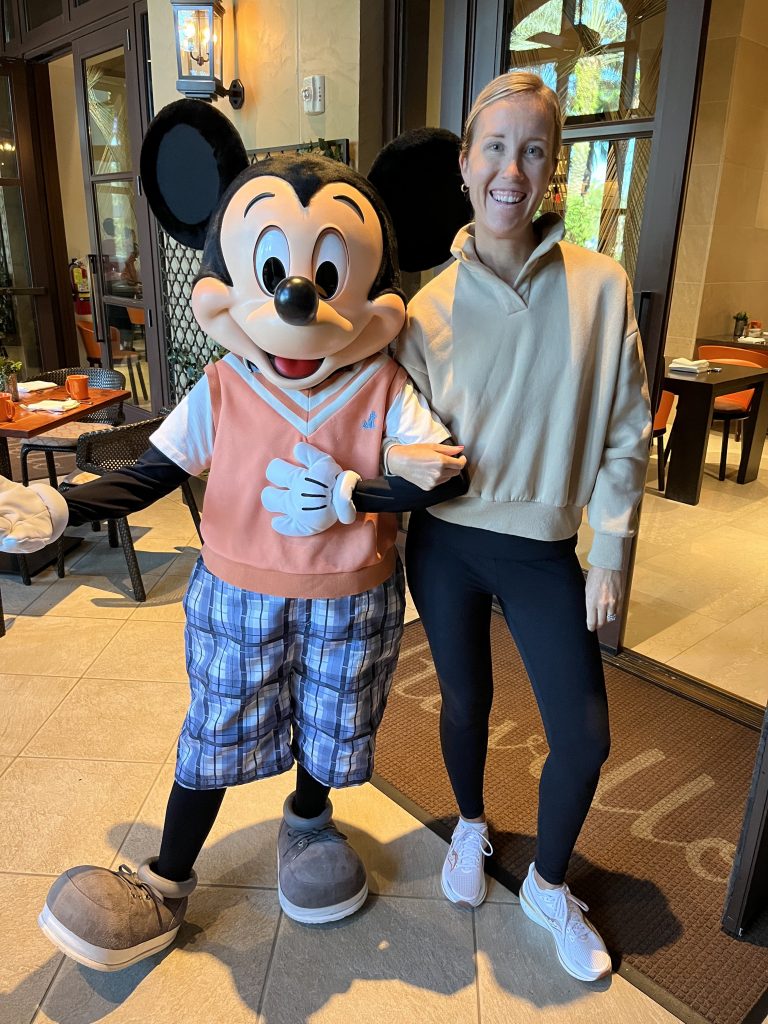 Aren't their outfits adorable? These costumes are only available to be seen at this restaurant and at Four Seasons Orlando at Walt Disney World. I love this resort wear for the characters!
You can't go wrong with a visit to this hidden Disney gem. Make a reservation and get your Mickey hugs in, as well as an amazing breakfast!
You may also like:
Alaska Railroad GoldStar Experience
You May Also Like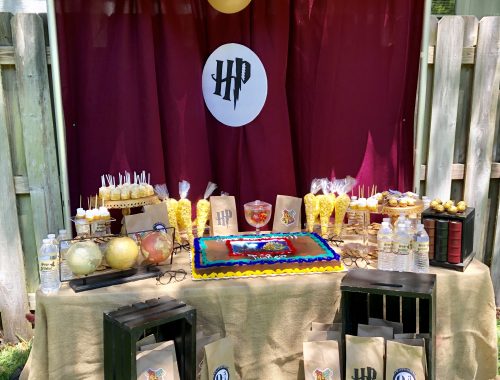 April 23, 2019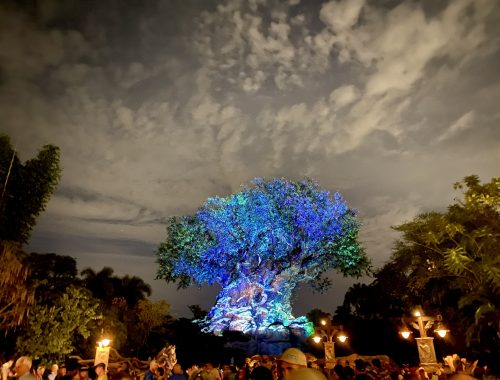 December 15, 2021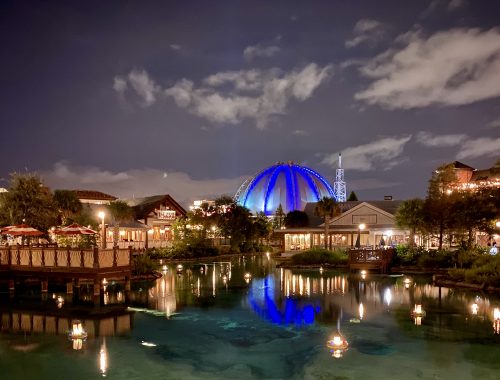 September 14, 2020