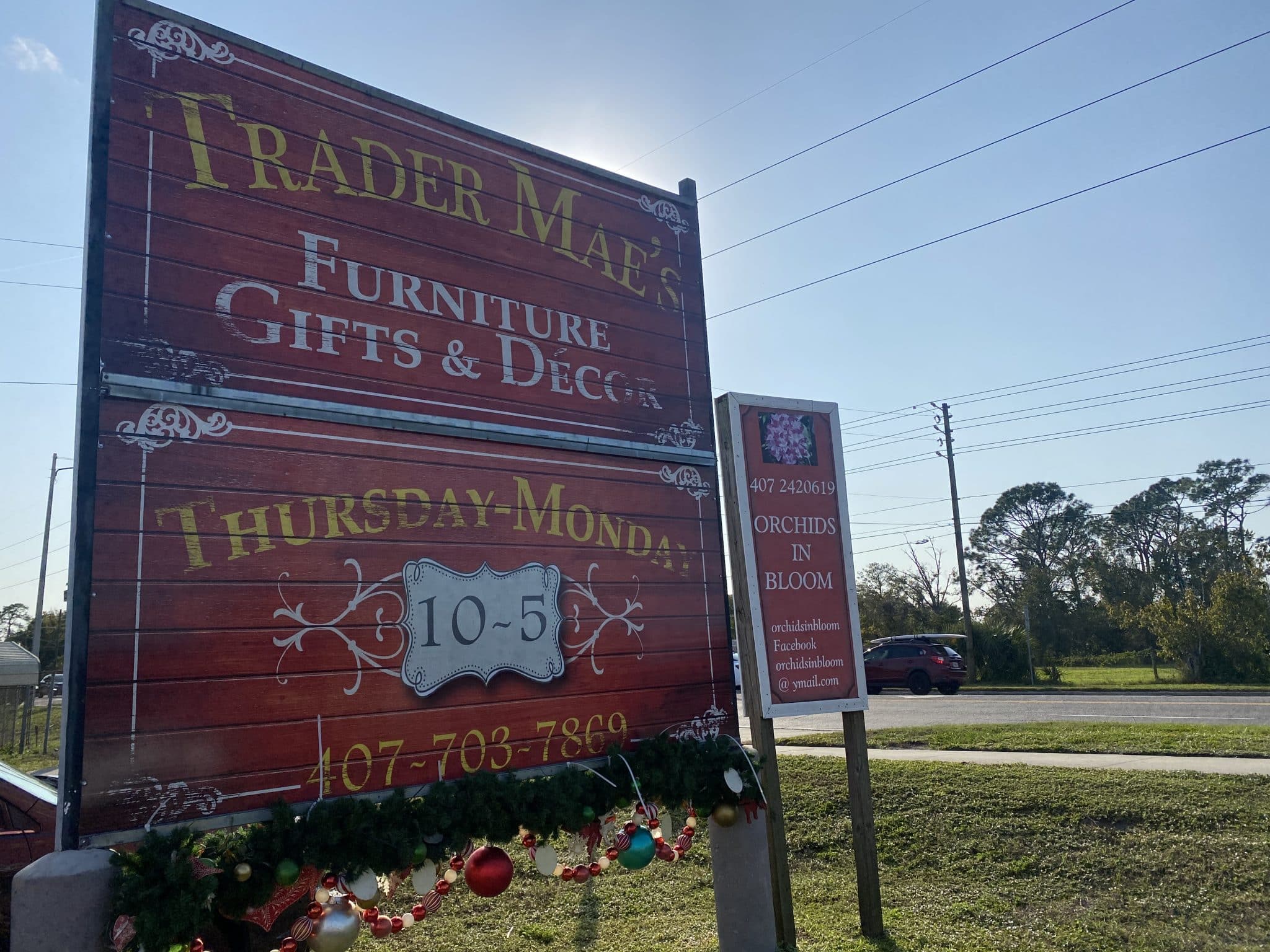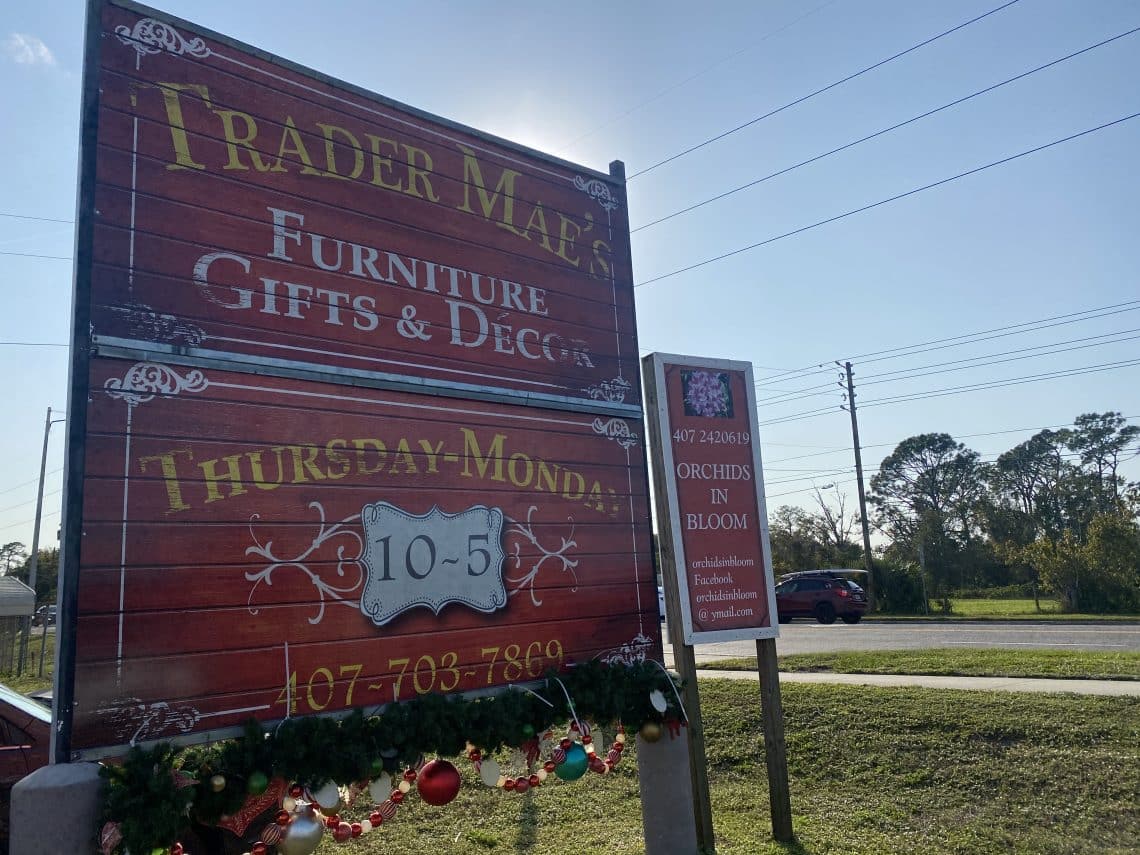 Trader Mae's is an Elevated Apopka Flea Market
December 8, 2022
Sharing is caring!
You'll find something for everyone at Trader Mae's in Apopka. This elevated Apopka flea market is welcoming and full of treasures!
When you hear the word flea market, you probably think of a large garage sale. And while that is true for some flea markets, some contain crafts, treasures and handmade items. And that's what the best Apopka flea market, Trader Mae's offers to its customers. While they do have some upscale resell items, they also have true artisans at work. And with this opportunity to shop small and local here in Central Florida, it's a win to make a visit to the Apopka flea market with class.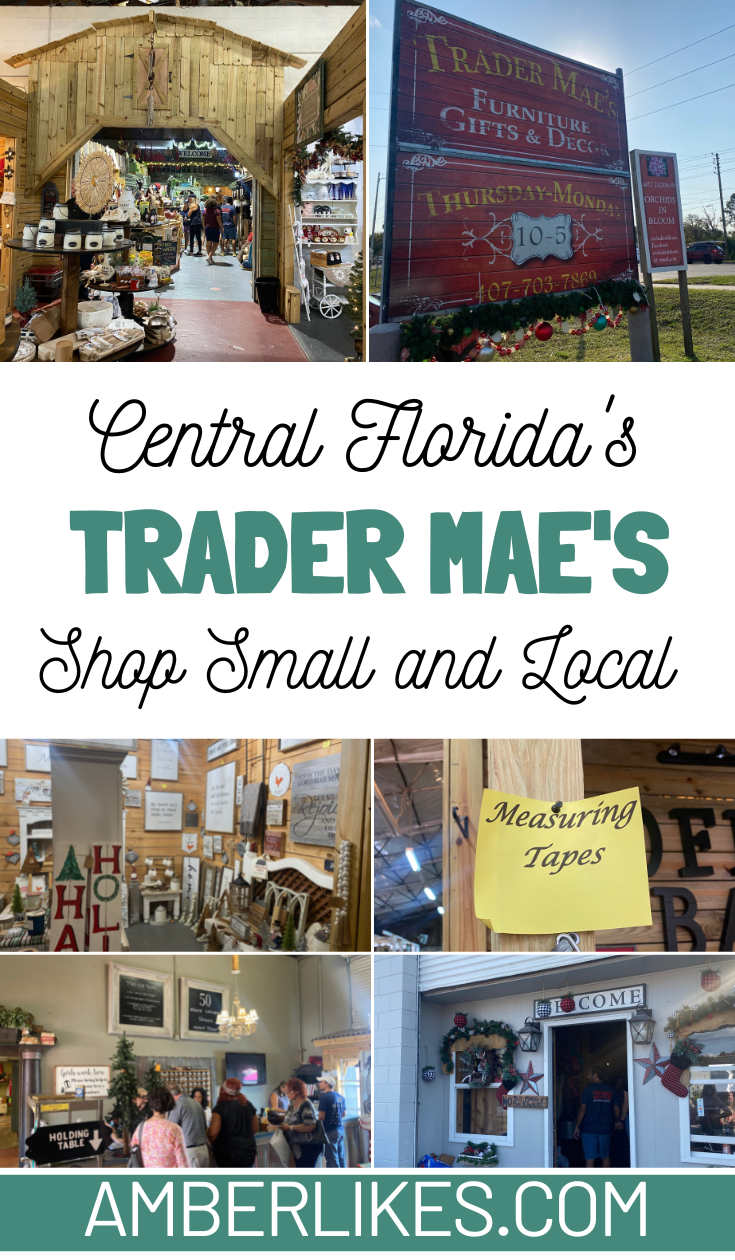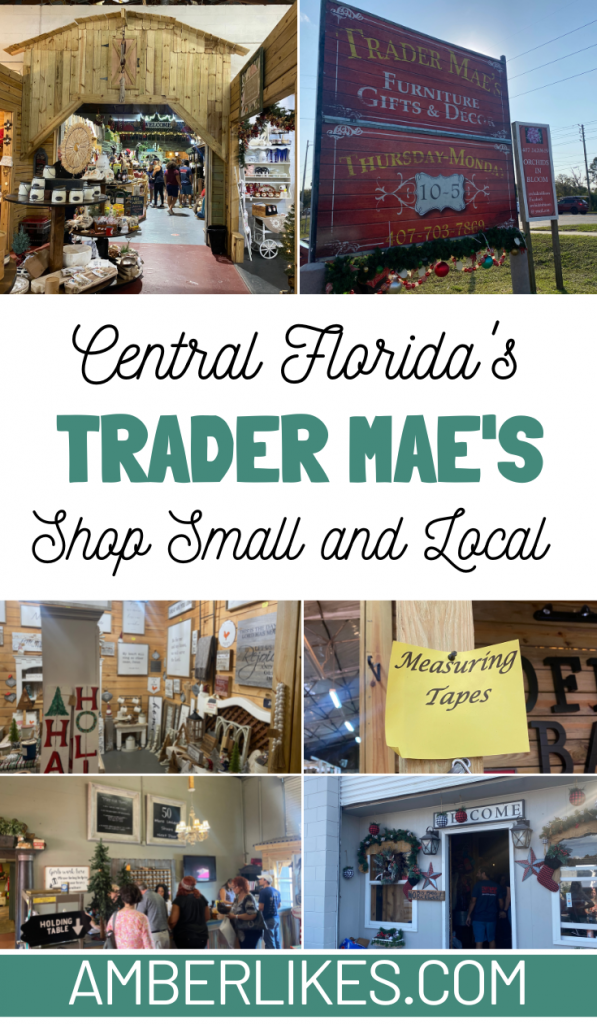 What is Trader Mae's?
As a local, I remember when Trader Mae's first opened. To be honest, there were a lot of people concerned that this would be more of a traditional flea market and would not bring value to the area. Apopka is growing and changing, and the words "flea market" can spark concern for some. But as Trader Mae's opened and grew, this Apopka flea market redefined what the word meant. The official name of this location is Trader Mae's Furniture and Decor Market. And this describes it perfectly! But since people are searching for the term, "Apopka flea market," it seemed best to lead people to Trader Mae's for an upscale option.
Trader Mae's has over 100 unique shops, with more vendors outside during their special weekends! They have been featured on Good Day Orlando and also in Orlando Magazine as a favorite weekend shopping destination. They are currently open Thursdays through Mondays, from 10-5, but hours can vary so be sure to check their Facebook page for the latest information. Trader Mae's includes two warehouse spaces and their offer delivery and layaway. Most recommendations include planning at least 2 hours for a visit. And I can see why!
What can you expect on a visit?
During a recent weekend visit in December, I was so surprised at the number of people and vehicles in the parking lot. Of course, this is high shopping season, but the number of cars in the parking lot reflected the popularity of this shopping destination. In fact, they even had a parking attendant helping direct cars! However, even on this weekend afternoon, after finding a parking spot, the shopping experience did not feel packed or crowded. I visited with three teenagers, and we were easily able to maneuver and have a lovely time looking at all of the unique gifts.
Free water?! Free coffee?!
Where can you get free water while shopping? What about free coffee? Well, if you had trouble coming up with an answer to this question, I can understand why! It's not easy to come by. But at Trader Mae's, bottled water and coffee are always free! I could hardly believe it! What a kind and thoughtful thing to provide for customers. This is a genius idea because even in December, the weather was hot enough that we were wearing shorts and were still warm!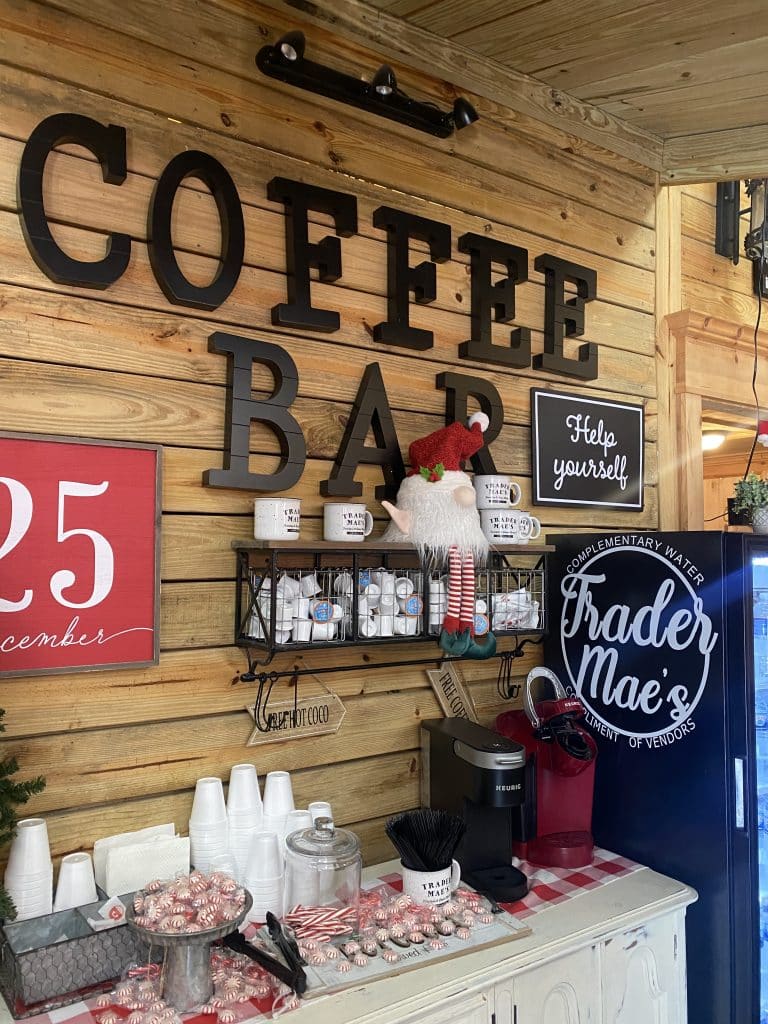 Free snacks?!
Yep, you read that right! Many of the small shops provided snacks and treats. We had cupcakes, cookies, chips, and candy! Talk about a way to keep kids happy while Moms shop. And the adults don't mind the treats either. I believe this was part of their special December event, but it's a reflection of how Trader Mae's feels about their customers. When you are provided water and snacks while you shop, it sure makes you want to stay longer!
Help and Supplies
In addition to the free water, coffee, and snacks, there are also measuring tapes available for use. I've certainly purchased furniture on a whim that was sure would fit in my space, only to come home and discover just how wrong I was. Having measuring tape near by would have have been a huge help in my decision making process!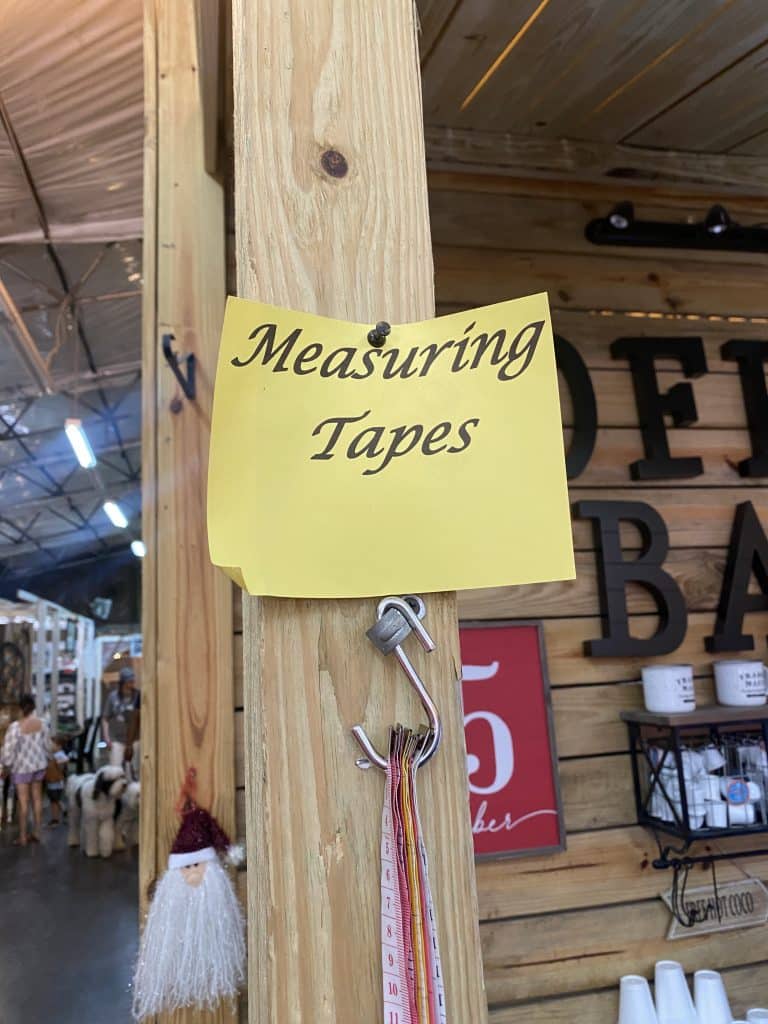 How are the prices?
Sometimes, when you read the title of a place, it gives you an idea of the prices. Trader Mae's Furniture and Decor Market may make you worry about the prices. But this could not be further from the truth. Trader Mae's seems to pride itself on the reasonable prices and affordability of their products. Trader Mae's plays host to so many skilled artists, you could expect much higher prices. But while browsing around for Christmas gifts, I was incredibly and pleasantly surprised at the reasonable prices. Children can find gifts for their parents. Grandparents can find unique gifts for their grandchildren. And shoppers can find that perfect item for that one spot that's missing just the right thing for years. It's so pleasant to shop at this elevated Apopka flea market and find such unique and meaningful gifts at great prices.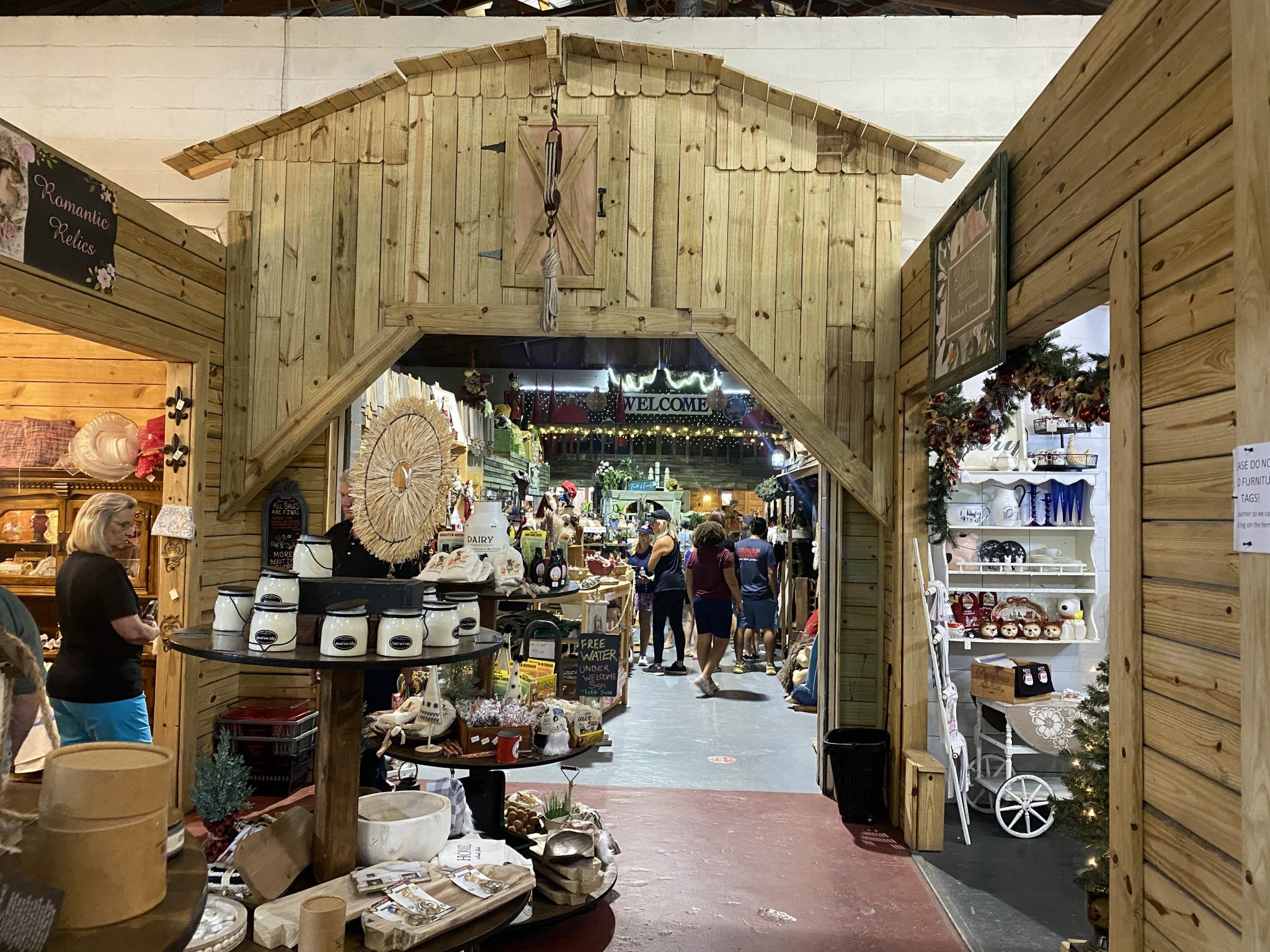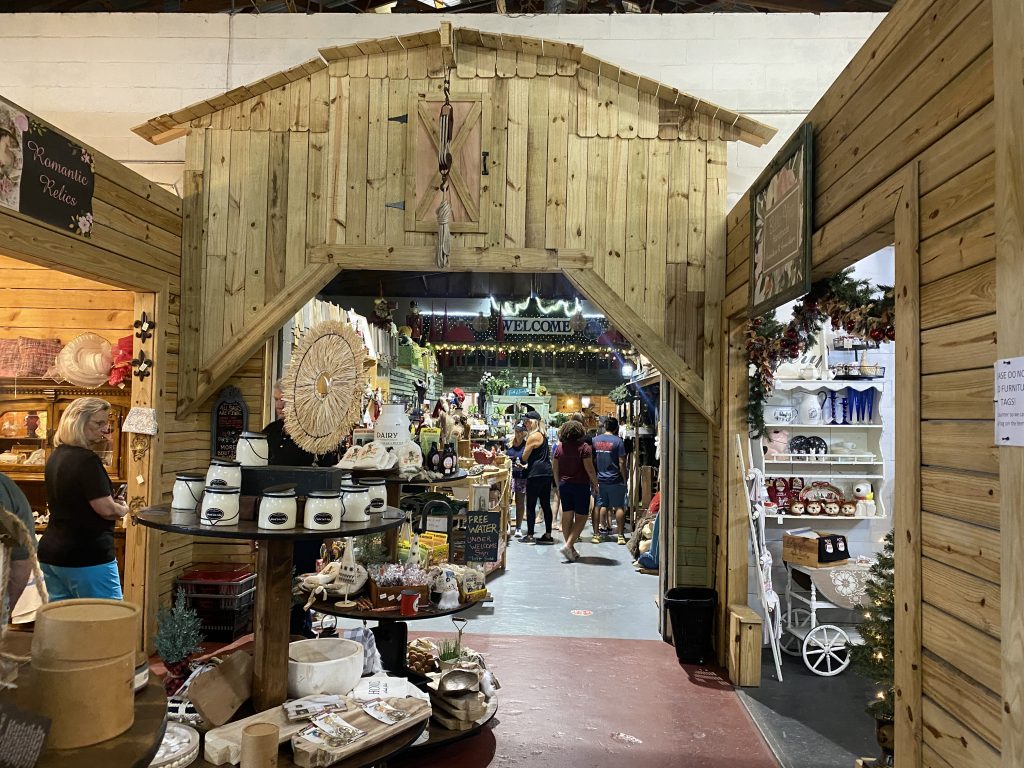 Check out these pictures for a preview of what you can discover at Trader Mae's! And find your next treasure while shopping small and local. Enjoy!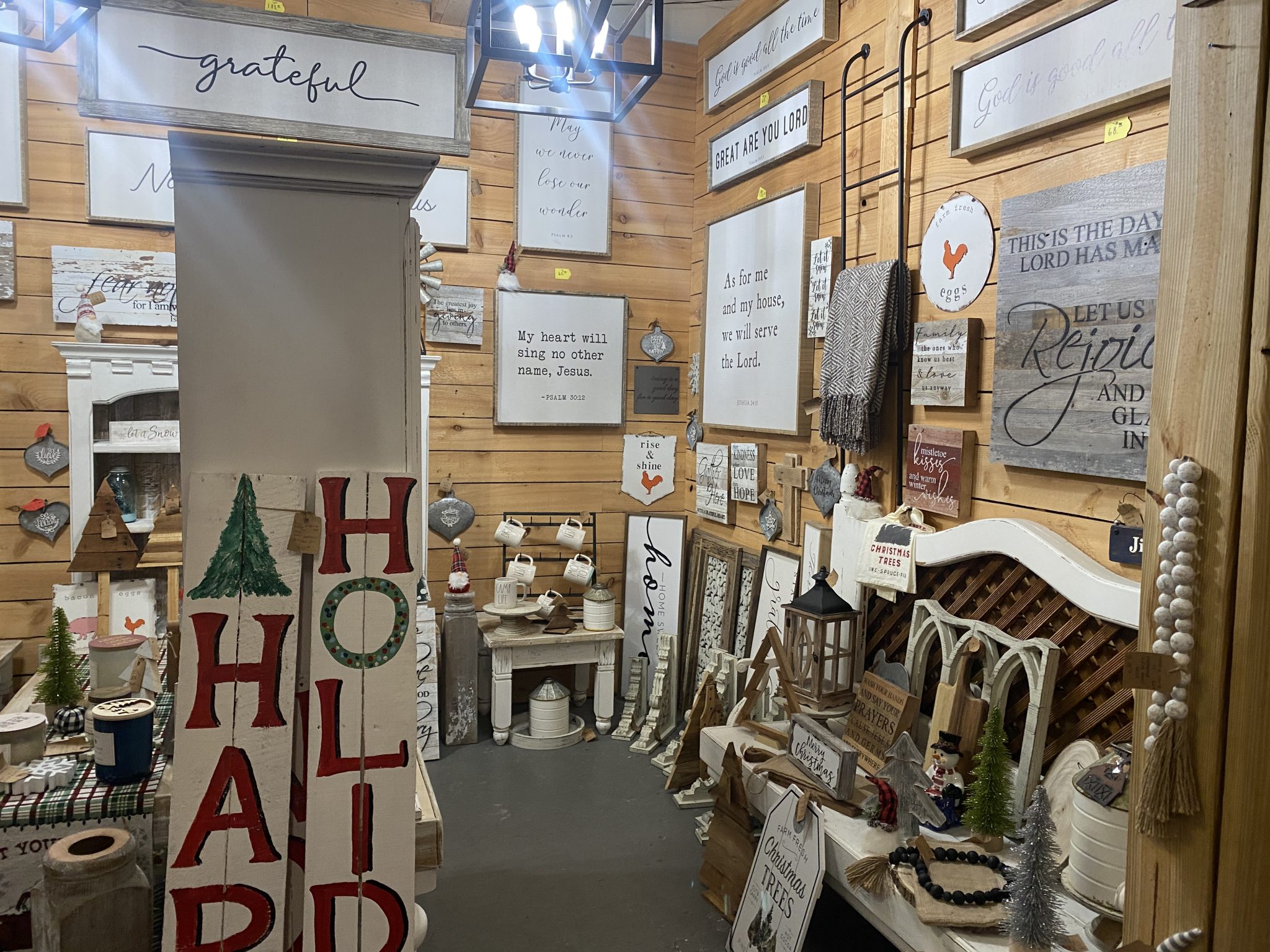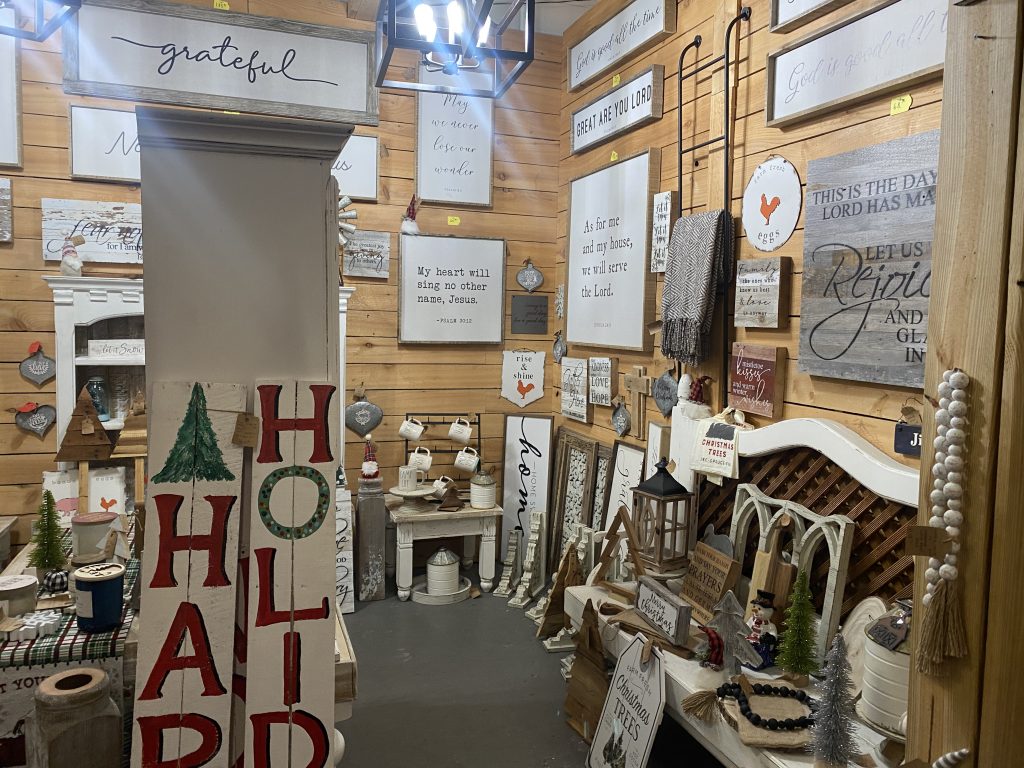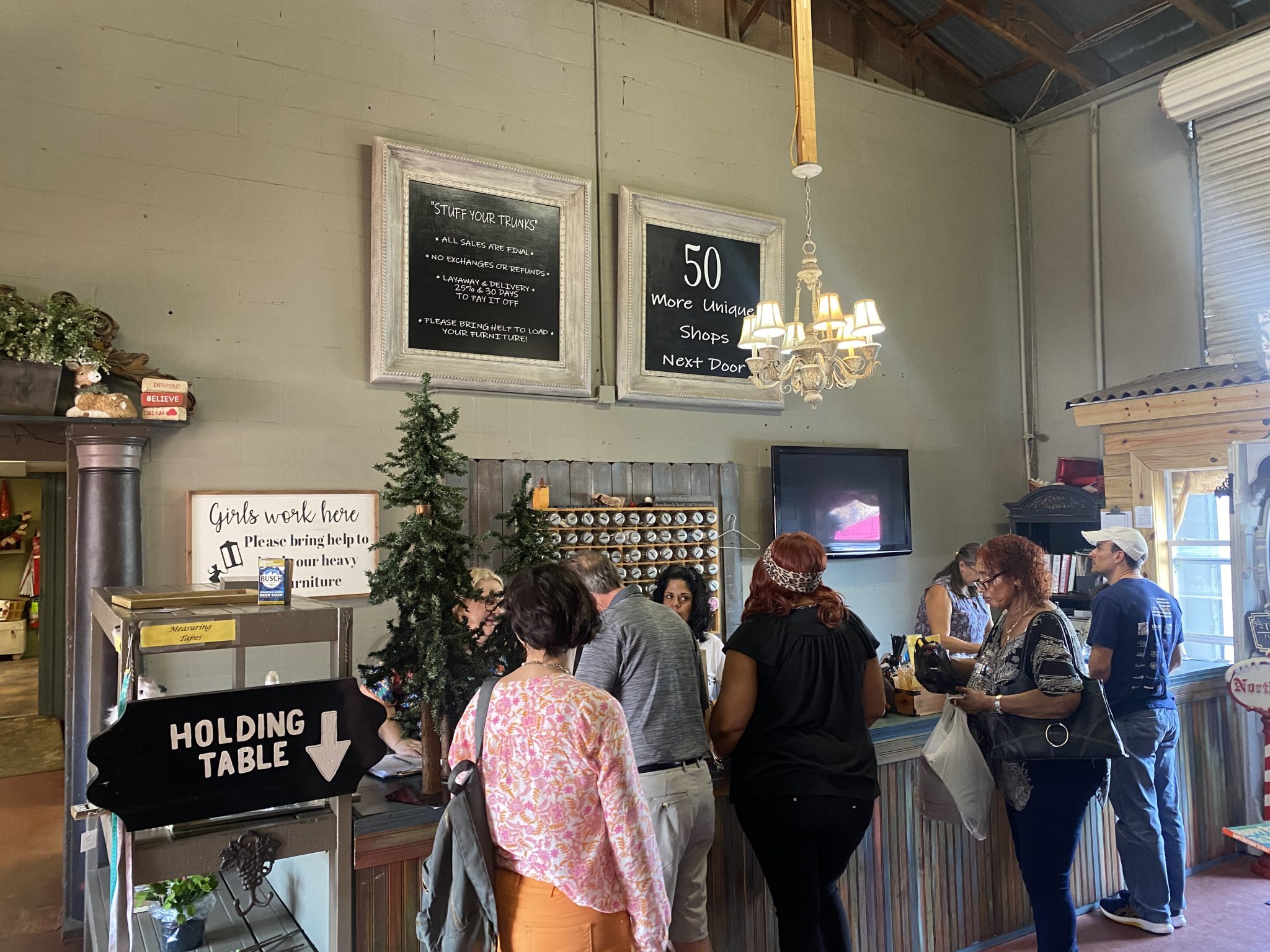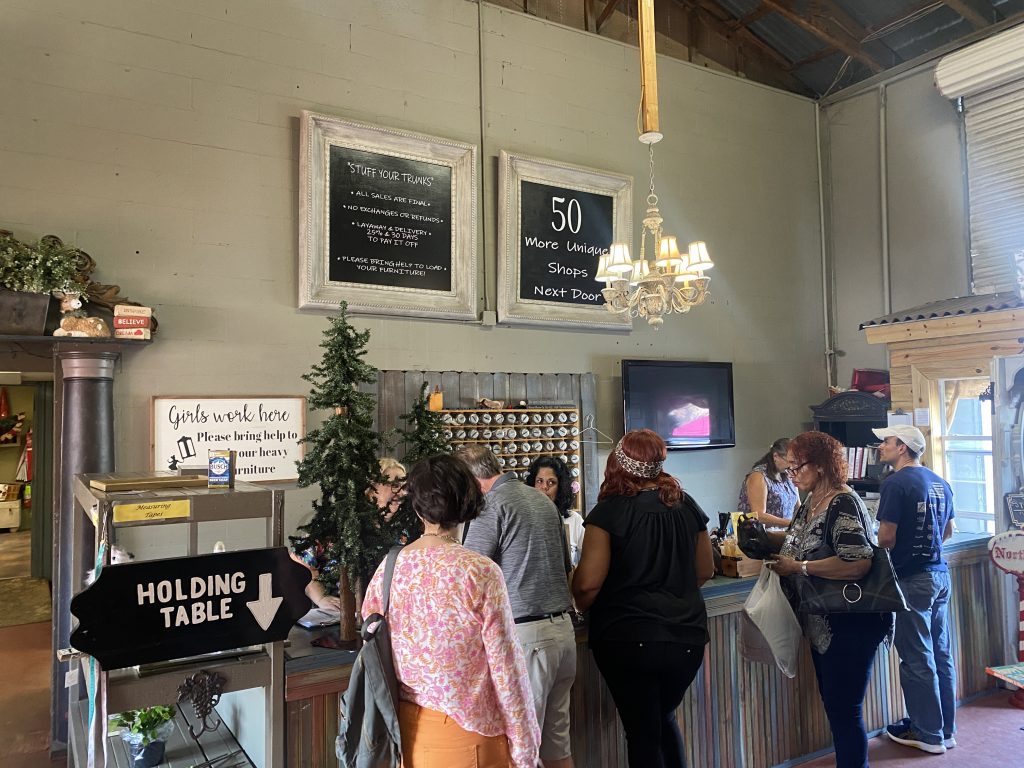 You may also like:
Central Florida kayaking at Wekiva Island
Clear Kayaking in Central Florida
You May Also Like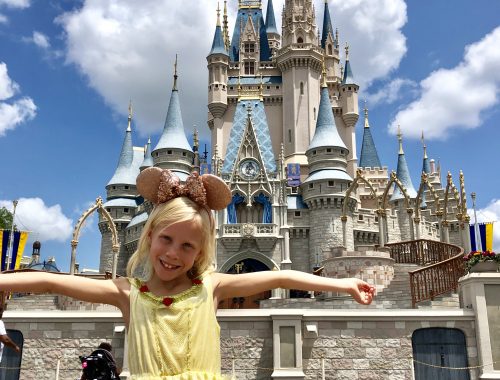 August 12, 2019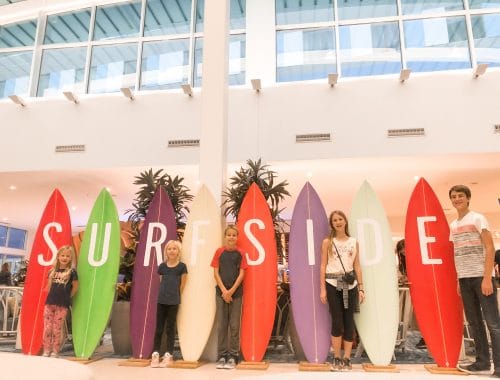 December 2, 2019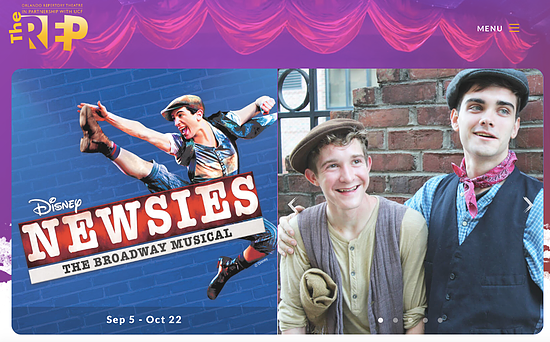 September 29, 2017