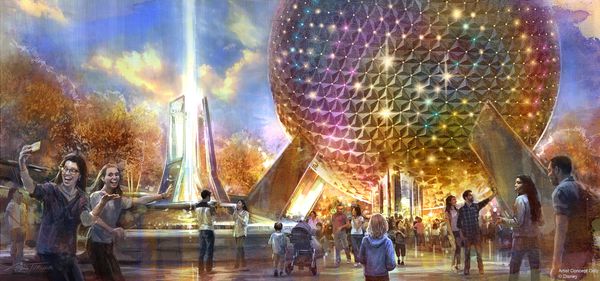 D23 Disney News: Everything You Need to Know
August 27, 2019
Sharing is caring!
Although I've never been to a D23 Expo, I've learned quickly about the importance of this huge fan event. Flocks of fans and bloggers come from all over the country to camp out for this sold out event that happens every other year in Anaheim, CA. Basically, this event is a huge news conference for all things Disney. And although we already knew about the Disney+ streaming service, we learned so much more about what it will offer! Here is my round up all of my favorite Disney news from this year's D23.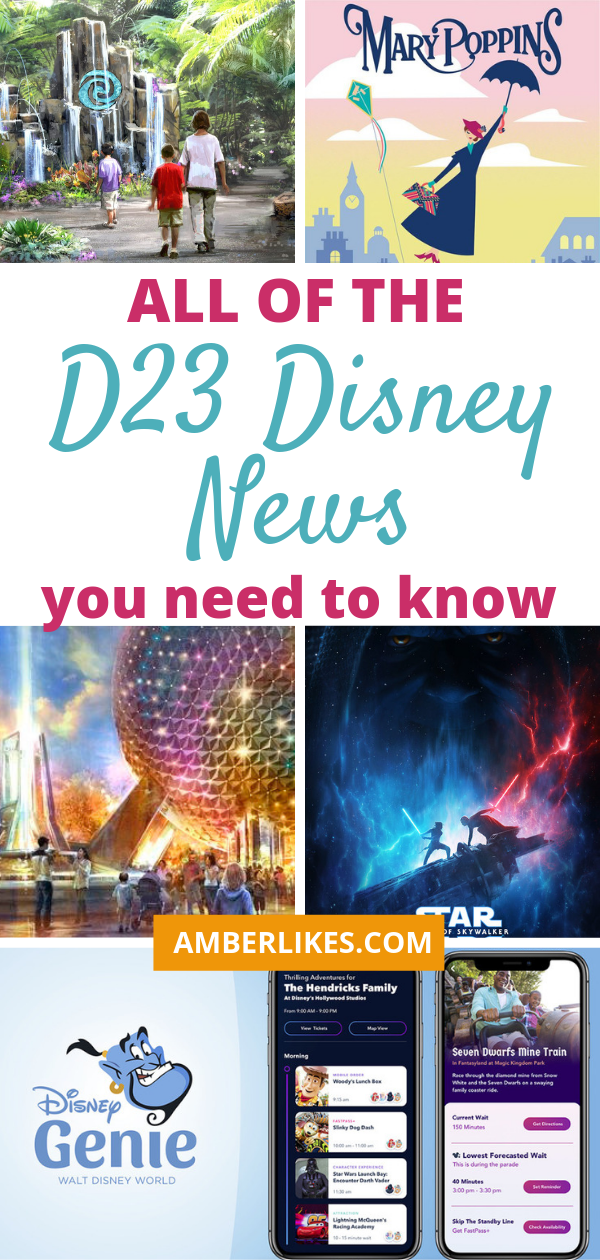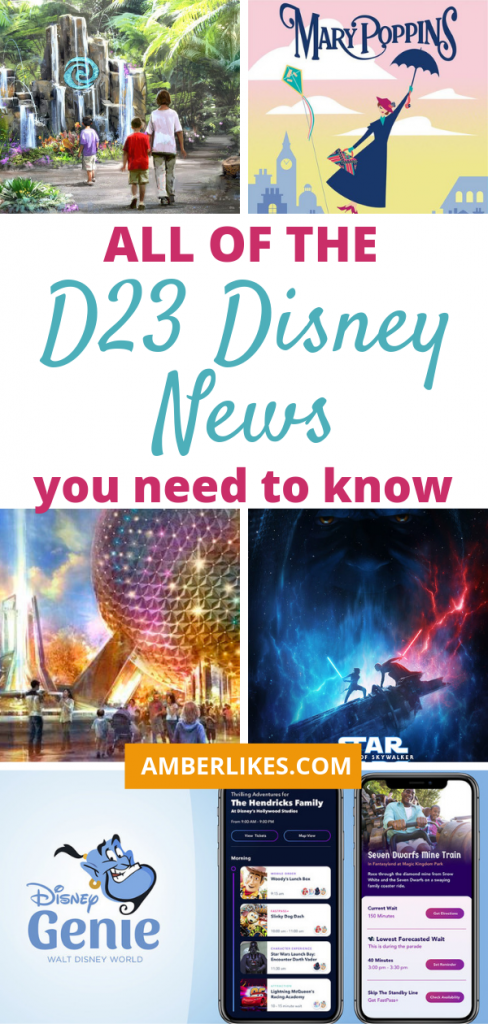 Disney Parks News
Epcot was the star of the show for Disney Parks news. If you've been to Epcot lately, you've already seen the beginning of the major refurbishment of this Park. But at D23, we learned so much more about what we can expect at the new and improved Epcot!
I've always loved Epcot as an educational park, and also an important part of homeschool travel for those visiting Walt Disney World. But with all of the new additions, it will be even better! There will be four "neighborhoods" at Epcot, which will be World Showcase, World Celebration, World Nature, and World Discovery.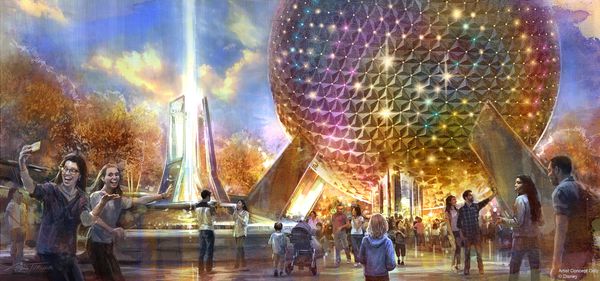 There will be a new statue of Walt Disney himself, a new interactive Moana experience with dancing water, a new festival center to host all of Epcot's many special events throughout the year, and of course, a new Guardians of the Galaxy ride! On this new type of rollercoaster, park guests will ride on a daring adventure featuring the first reverse launch into space on Guardians of the Galaxy: Cosmic Rewind.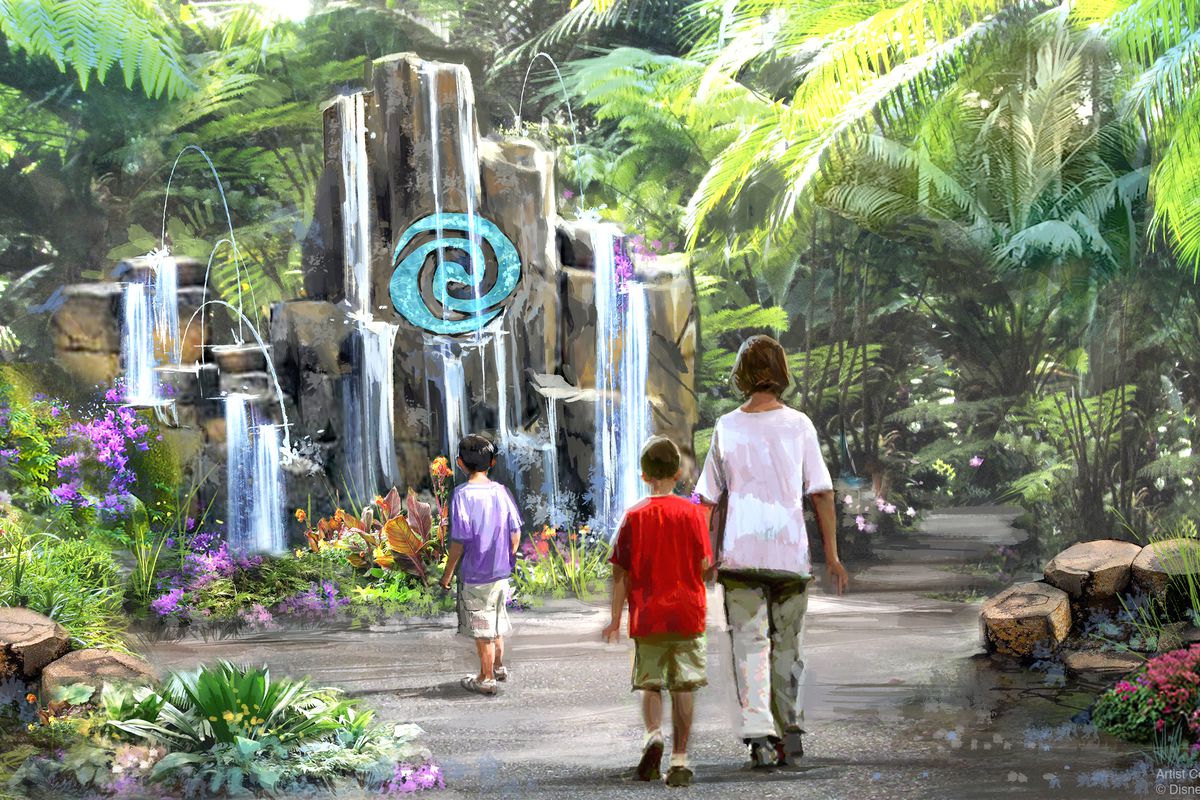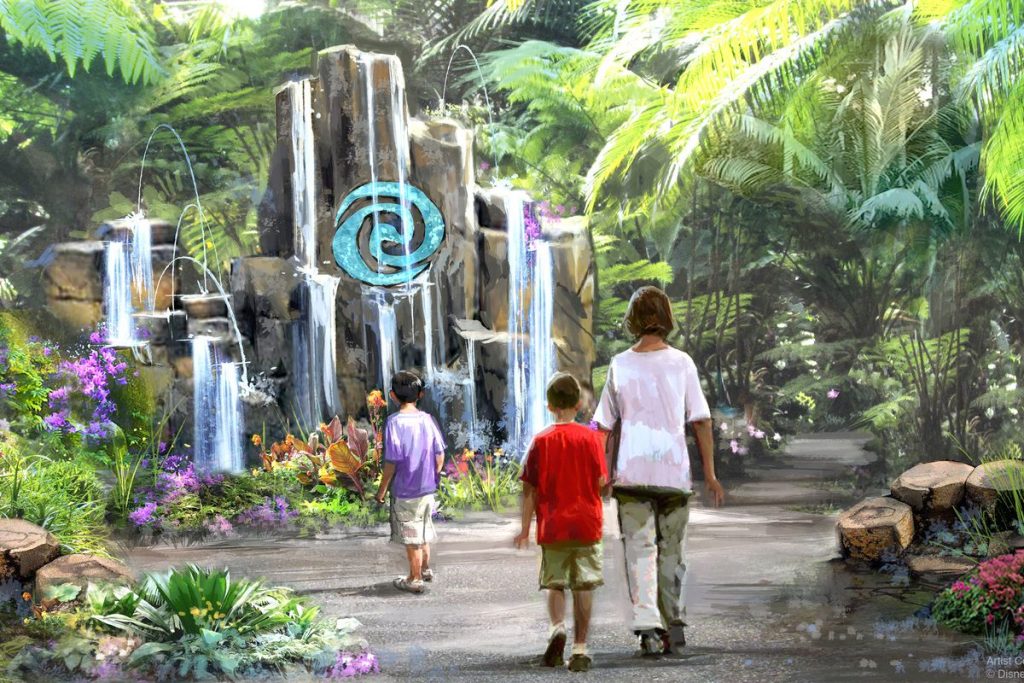 Epcot will also get a new restaurant at the Mission:Space area. We are especially excited about this because this is an area of the park that really doesn't get enough attention! My kiddos will be super excited for the new PLAY! Pavilion that will incorporate games and play areas.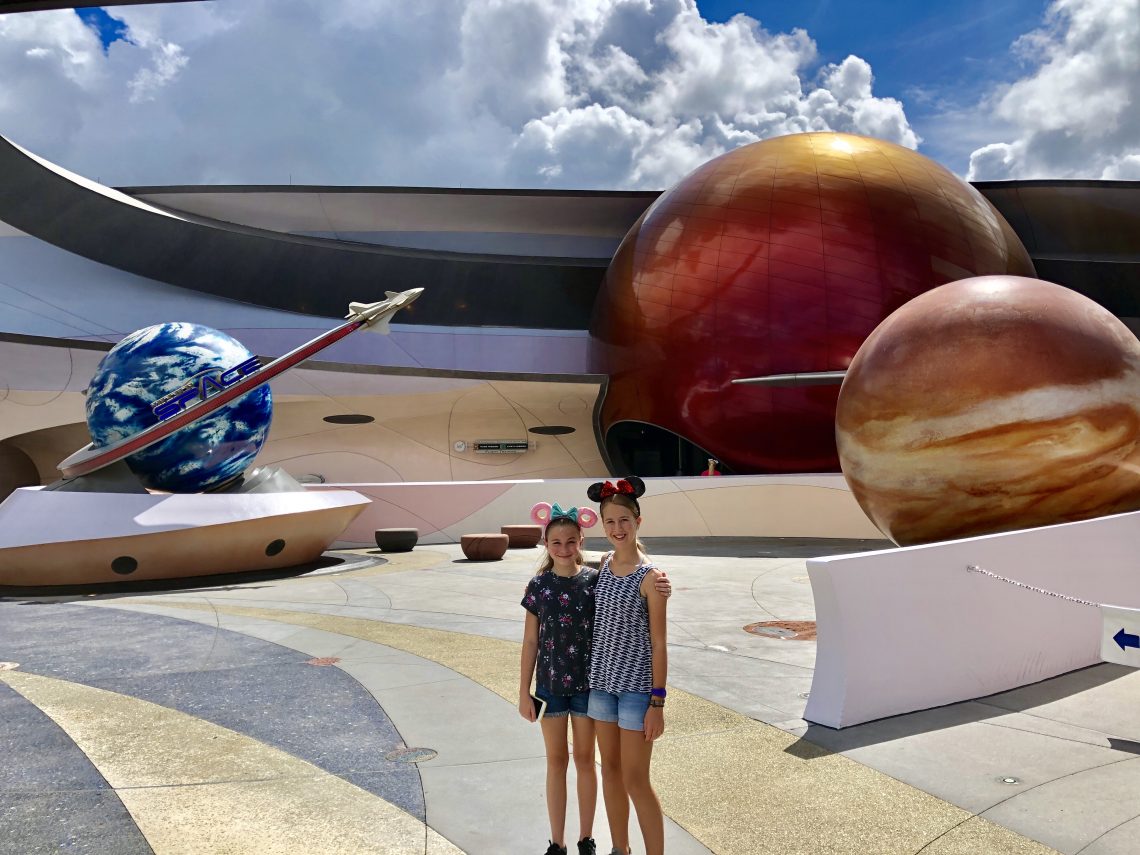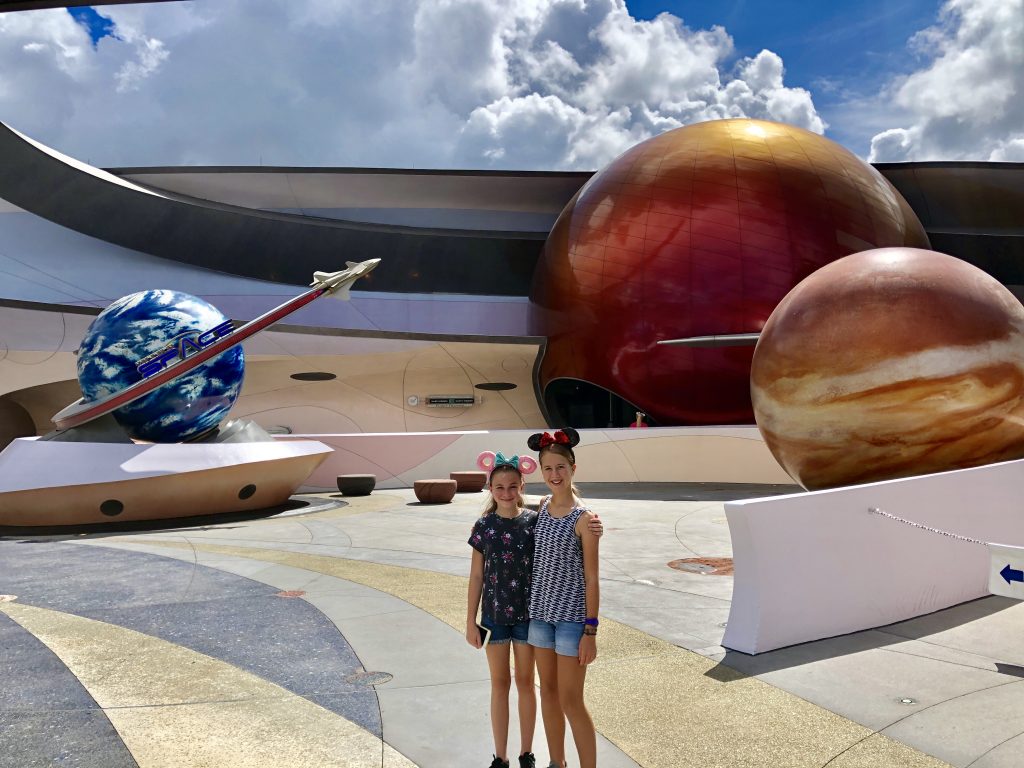 And perhaps the very most exciting of all, there will be a new Mary Poppins neighborhood at the United Kingdom pavilion at Epcot! Can you imagine? You will actually be able to visit Cherry Tree Lane! I will definitely cry when I visit this for the first time.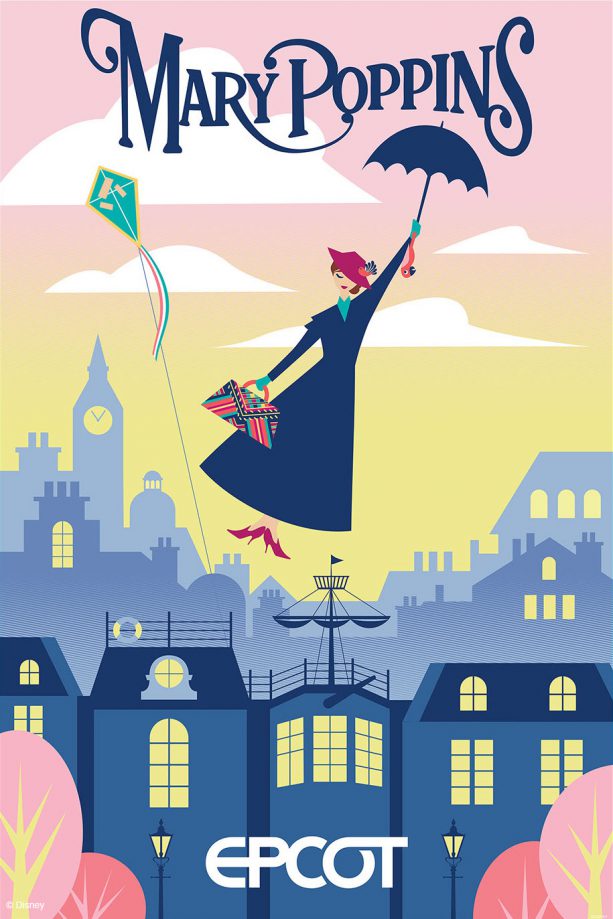 You guys know that I always have trouble with change. There are so many areas of Epcot that haven't changed since I was born. Epcot has always been high on my list for favorite parks, and with all of these new additions, I'm sure it's going to be better than ever!
Cirque du Soleil Partners with Disney Animation
We are huge Cirque du Soleil fans! We've seen nearly ever show that has come to Orlando. And ever since La Nouba closed at Disney Springs, we've been waiting to hear what would replace it. And we finally have the answer! Who could imagine a better partnership than Walt Disney Animation Studios and Cirque du Soleil at Disney Springs? They will create a show that combines Disney storytelling and heart with Cirque du Soleil's signature artistry. This show will begin in Spring of 2020.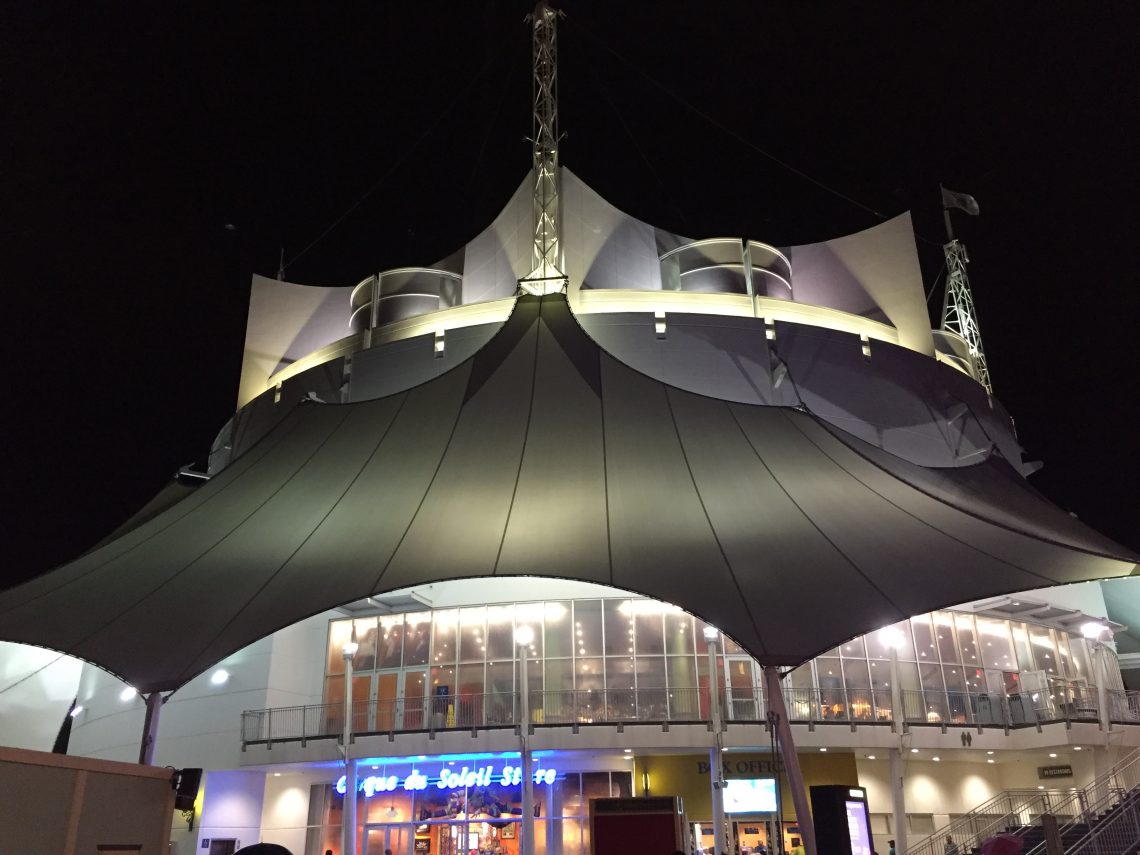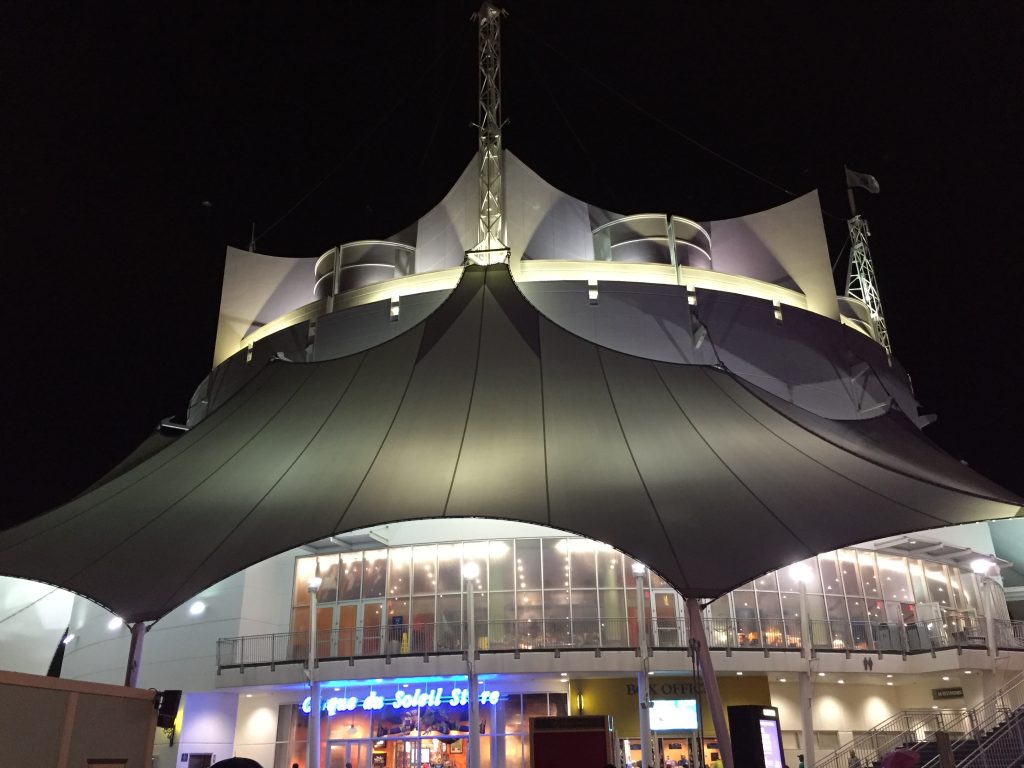 Disney Cruise Line Announces New Ship
Although we've only been on one Disney Cruise, it was such an amazing experience, we would go again in a heartbeat. And now Disney Cruise Lines will have another options for visiting a tropical paradise! Not only will there be a new cruise ship, the Disney Wish, there will also be a new port of call in the Bahamas on the pristine island of Eleuthera. This ship will have a three story atrium and I'm sure will have all of the magic and wonder of the other Disney Cruise ships.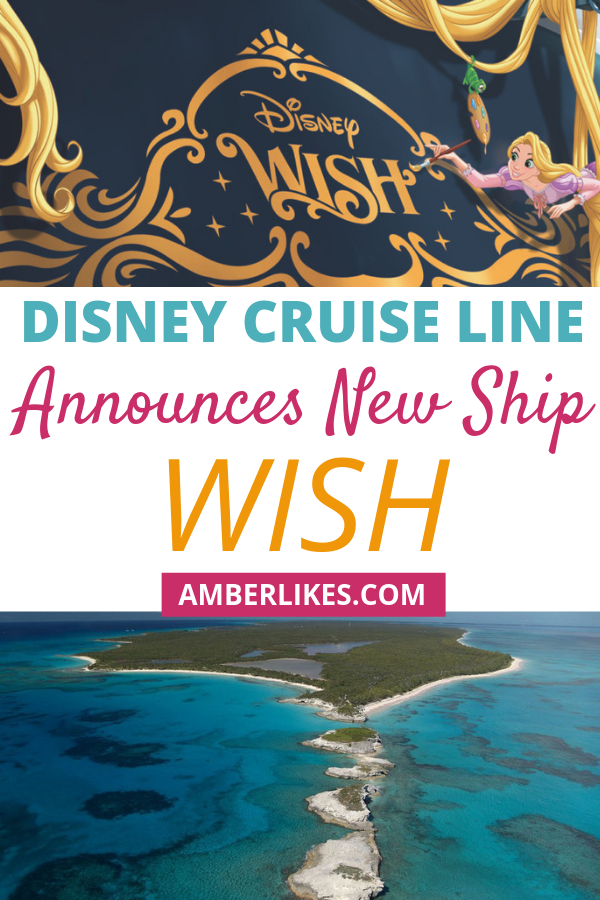 Disney+ Takes Over the World
I mean, I'm already completed all in for Disney+. They can basically charge me whatever they want for the rest of my life. One of the things I was really sad to miss out on at D23 was the "Inaugural Member" Disney + pins. I've been in for Disney+ since the minute I heard about it. Take my money now Disney! And with all of the Disney+ announcements at D23, it's even more exciting.
Phineas and Ferb Movie – my kids were obsessed with Phineas and Ferb a few years ago! I'm watching this just for the nostalgia factor.
Lady and the Tramp – live action version
Noelle – always up for a holiday movie, anytime of the year.
Togo – love the feel good dog movies.
And so many more! There's documentaries, original series, and even a reality show that our family was up for, but weren't a great fit for sadly. There's Marvel series, Star Wars originals, and even the Simpsons! And the crowd at D23 really went wild when Lizzie McGuire was announced and Hilary Duff took the stage. Like I said, just take my money now Disney+.
Star Wars Everything
Disney+ will be streaming original Star Wars comment, including a new movie called The Mandalorian. There will also be a new, untitled Star Wars movie from Lucasfilm with Ewan McGregor reprising Obi-Wan Kenobi. That was possibly my favorite moment from the panels at D23. Hearing Ewan McGregor state that he would in fact be Obi-Wan again was enough to give me chills! Disney+ will also feature 12 brand new Star Wars: The Clone Wars episodes.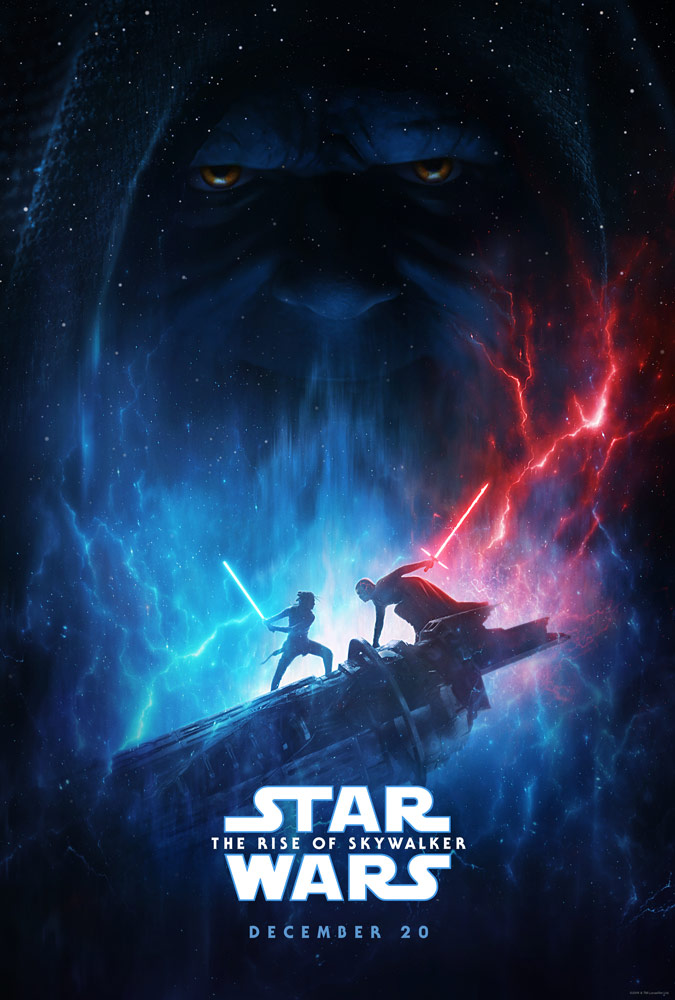 And can Disney also just take my money now for Star Wars: Galactic Starcruiser? This hotel is basically a cruise ship on land. Everyone boards and departs at the same time for a two night adventure. It will be a fully immersive experience with an alien crew and different outcomes depending on your choices and training. That sounds like such a brand new type of experience! I can't imagine how much my little Star Wars fans would enjoy this hotel.
Disney Genie App
We've all had Disney planning woes. I just wrote a post that included some Disney basics for newbies. Beyond this basic information, there are so many different ways to go when you are planning your Disney vacation. And although we don't know too much about the Disney Genie app, it definitely sounds revolutionary!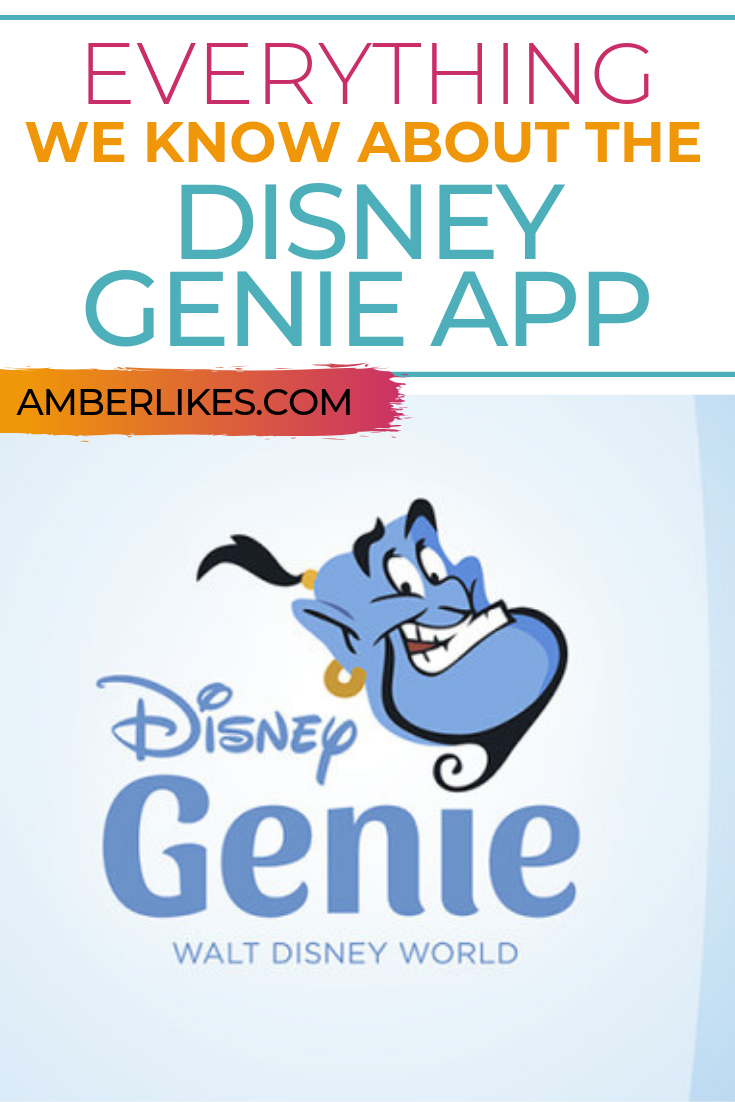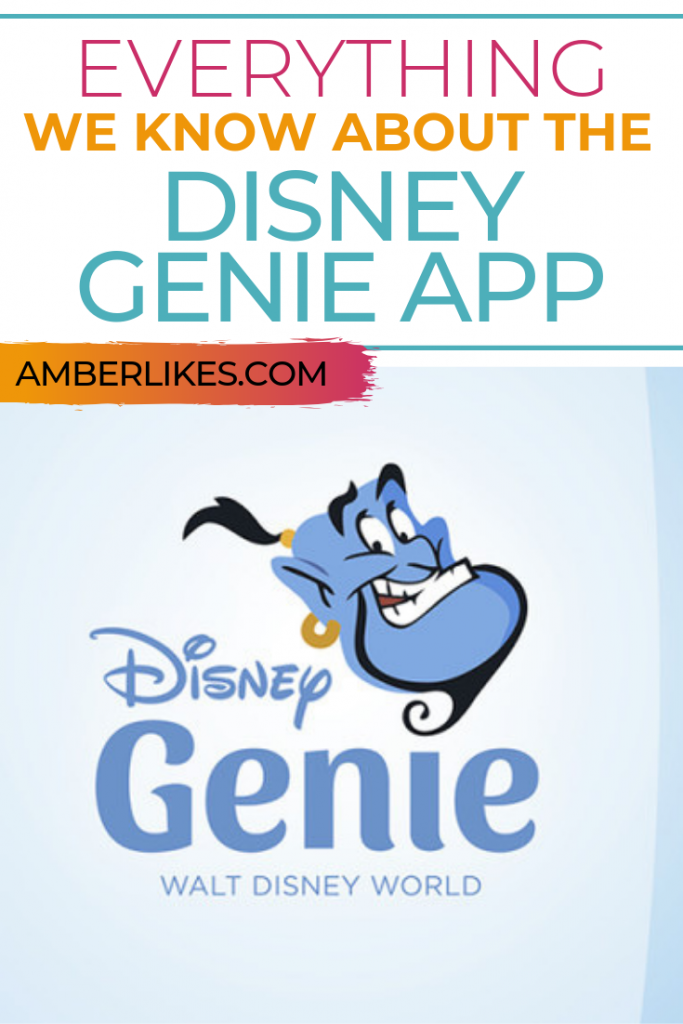 This app will debut in late 2020 and will include personalized recommendations depending on whether you are a thrill seeker or a foodie, or somewhere in between. It will make reservations for you, including restaurants and Fast Passes. If you're into Pirates, the Disney Genie app will make personalized recommendations. If you're looking for all things Princess, it can make that plan for you too! I can't wait to see how helpful this will be for visitors.
I guarantee I'm missing lots of D23 news, but these are my highlights! Maybe I'll make it there in 2021, but until then, I'm so thankful to live in Orlando and watch so many of these exciting changes take place right before our eyes. And you know I'll keep you updated on all the changes and developments!
You May Also Like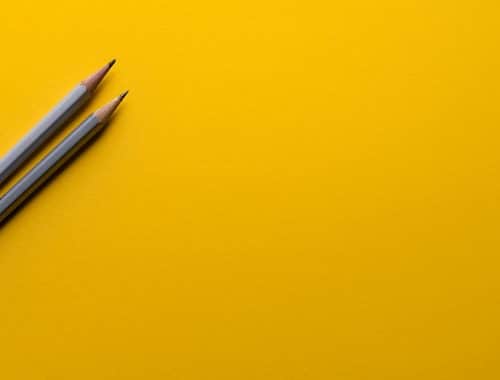 March 10, 2020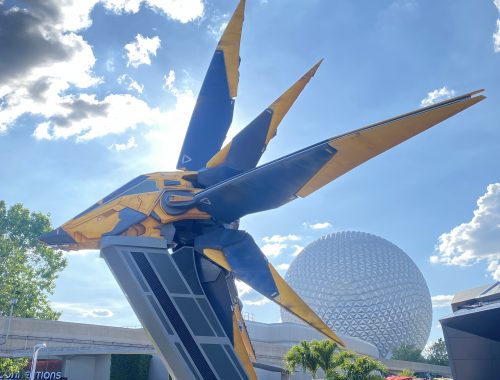 October 31, 2021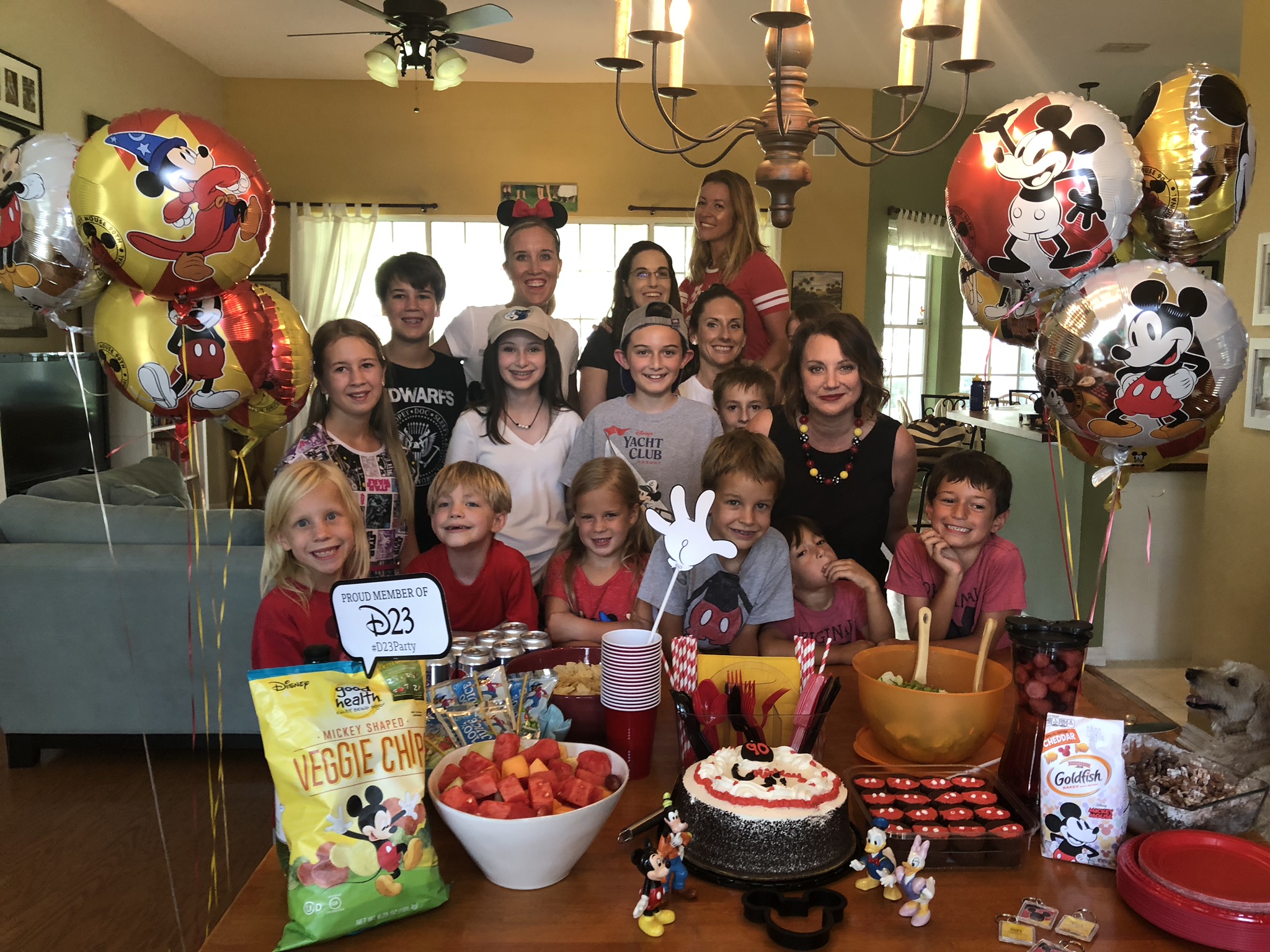 September 18, 2018