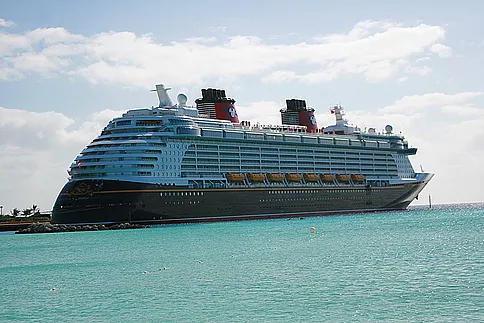 Six Tips for Success on Your Disney Cruise
November 3, 2017
Sharing is caring!
Although I am considered by my friends and family to be an expert on all things Disney, there are certainly areas where my knowledge base is lacking. Disney Cruise Lines are one of them! I've never been on any type of cruise, let alone a Disney Cruise. So, in order to plan for our big family of 7, I needed the advice of a fellow mom of many who has been on 10 Disney Cruises! The following are my notes from a conversation with my dear friend Amy C., edited and organized, with pictures from her trips throughout the years.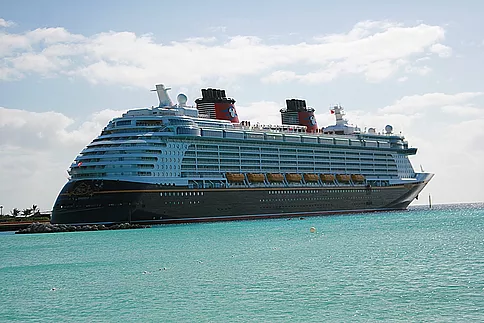 1. Pack light! But for my fellow Floridians, or for anyone else who gets cold easily, pack warm clothes as well, including possibly jackets with hoods and leggings for girls under their dresses. Even though you may be headed for the tropics, keep in mind that you are 10 stories up, in the middle of the ocean, moving at 5-10 knots. Also, the air conditioning is blasting inside, so if you typically get cold in movie theaters, restaurants, etc., you will get cold on board the ship.
2. If you are traveling with children, consider bringing one or two small beach toys so that you don't have to buy any at Castaway Cay. Dollar Tree works well for finding these goodies that you may want to just leave behind when you are done with them. Also, bring your own glow sticks for nighttime fun!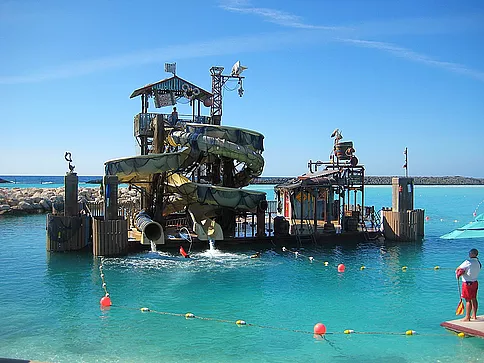 3. When you first get on the ship, there are a few things that you should check into immediately. If you have a baby or child that needs infant care/babysitting, make those reservations right away. Also, if you were not able to book seatings in advance for dinners you would like, check with guest services about any availability that may have opened up. If neither of those pertains to you, but you have girls in your party, check poolside to made appointments to get hair braided or corn rows. Usually, if you do not make an appointment, you will not be able to get it done on the ship.
4. When you board the ship, your suitcase will be collected and will be delivered to your room later in the day. This means that you will not have access to any of your clothes or other items for the entire day on the ship. For this reason, it is an excellent idea to wear bathing suits under your clothes, so that the kids and adults can take advantage of the pool activities when little else is open onboard, and the ship is not at capacity yet. Don't try to change in the tiny bathrooms! Be prepared to let the kids jump in the pool as soon as the opportunity arrives.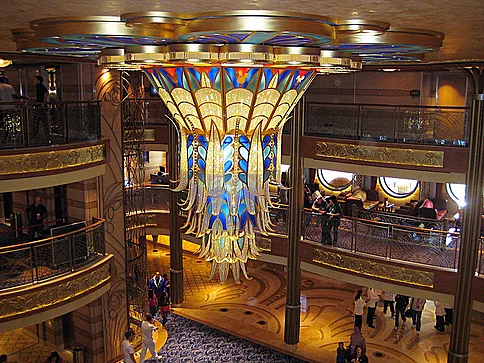 5. Some other general tips for success.. Be early for character meet ups or if you are an annual passholder, don't waste your ship time waiting hours for characters you can see at Walt Disney World any day. Make sure to make clear boundaries for older kids on what is allowed and where they can go. Order some small breakfast items from room service because it takes a while to get everyone going in the morning. Even if you are doing sit down or buffet breakfast, enjoy your balcony and room breakfast. It's worth the tip.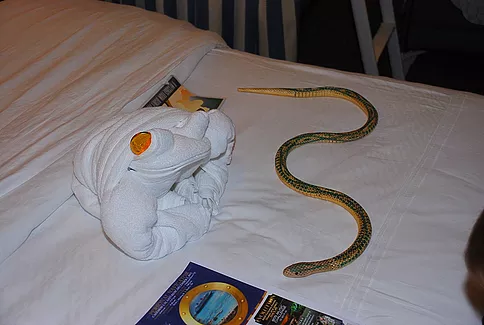 6. All of the options of activities on the ship may seem overwhelming. But take each day one at a time! When you get your daily navigator each night, you can plan the next day. Divide and conquer. Try to pay special attention to the unique cruise activities that you cannot do anywhere else. If you are a Floridian, you can sit around by a pool almost any day of the year. Learn how to design the towels! Take the ship tours! For those interested, it's a unique experience to watch from the front right side when they leave Port Canaveral. You can see the ropes, captain steering, the port captain take the small boat to cruise captain, etc. If you are a homeschooling family, use this opportunity to teach your children some facts about cruise ships. It's a whole world of travel that most people know nothing about in their daily life!
Thanks Amy! Can't wait to test out all of these tips for ourselves!
You May Also Like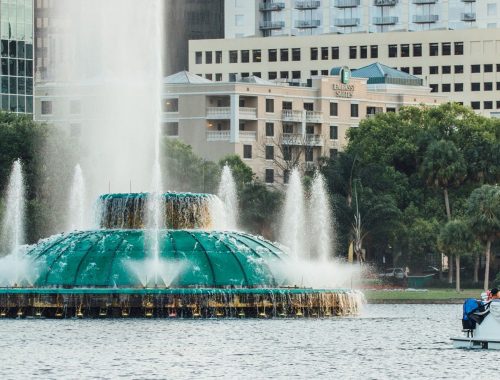 April 28, 2020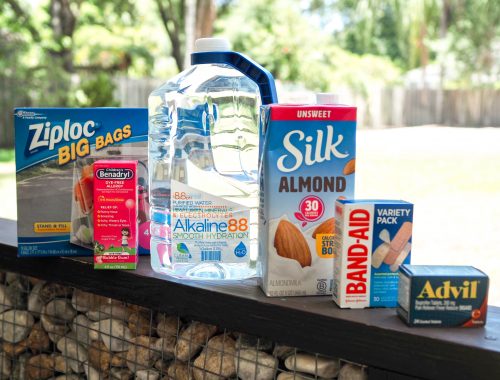 June 19, 2021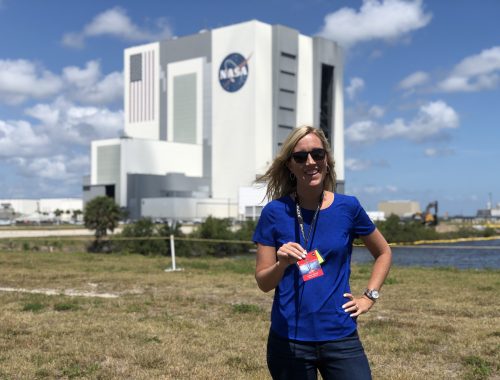 May 2, 2019