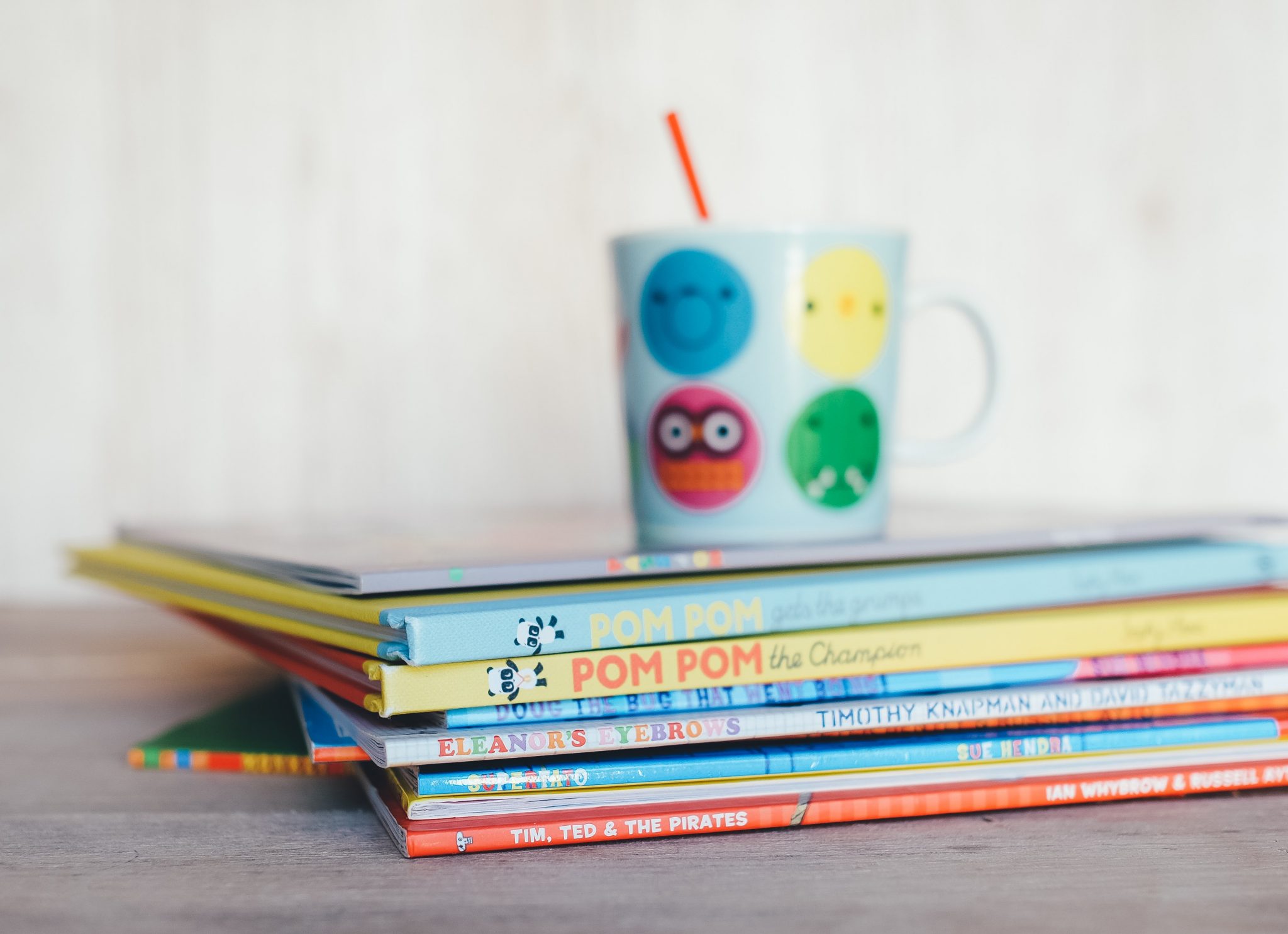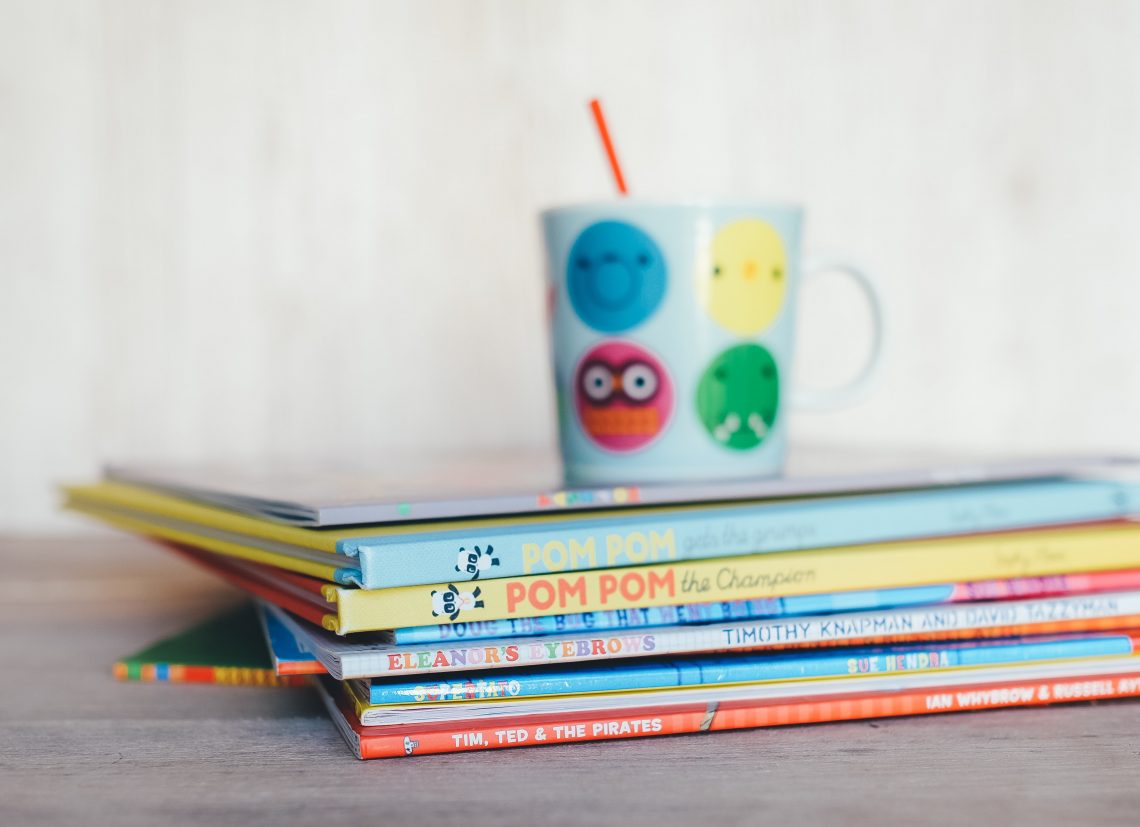 End of the School Year Activities to Do at Home
April 21, 2020
Sharing is caring!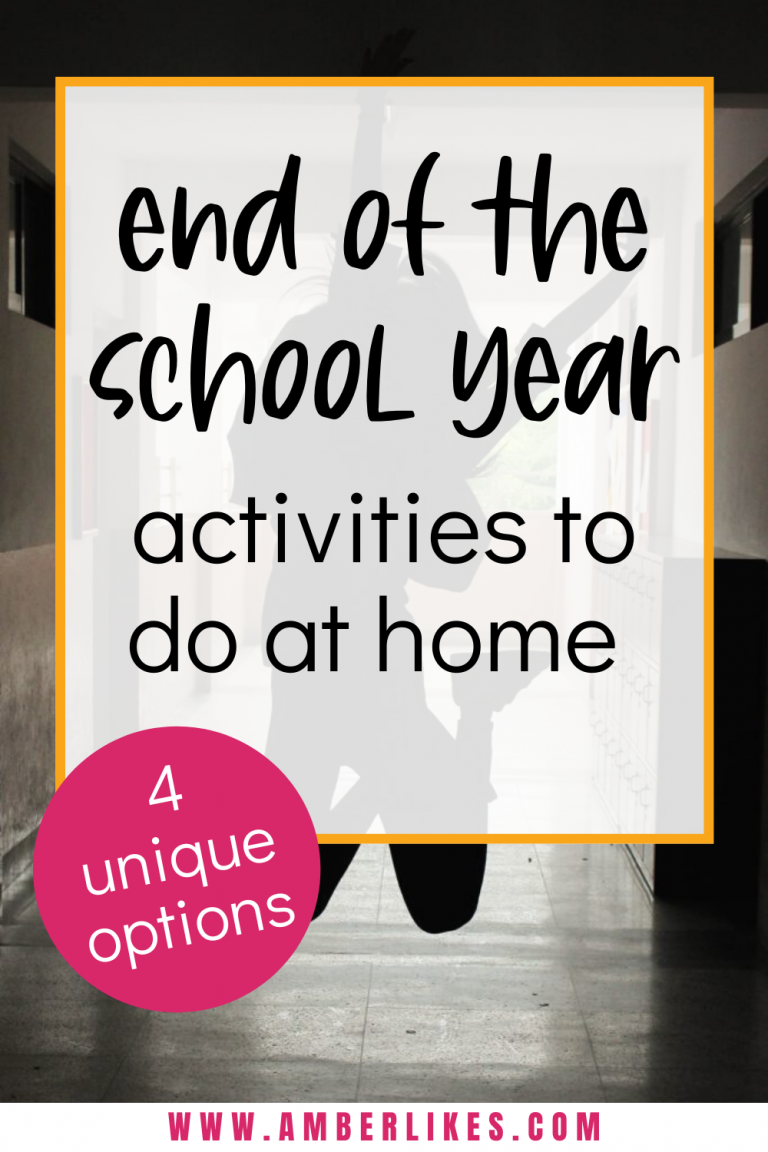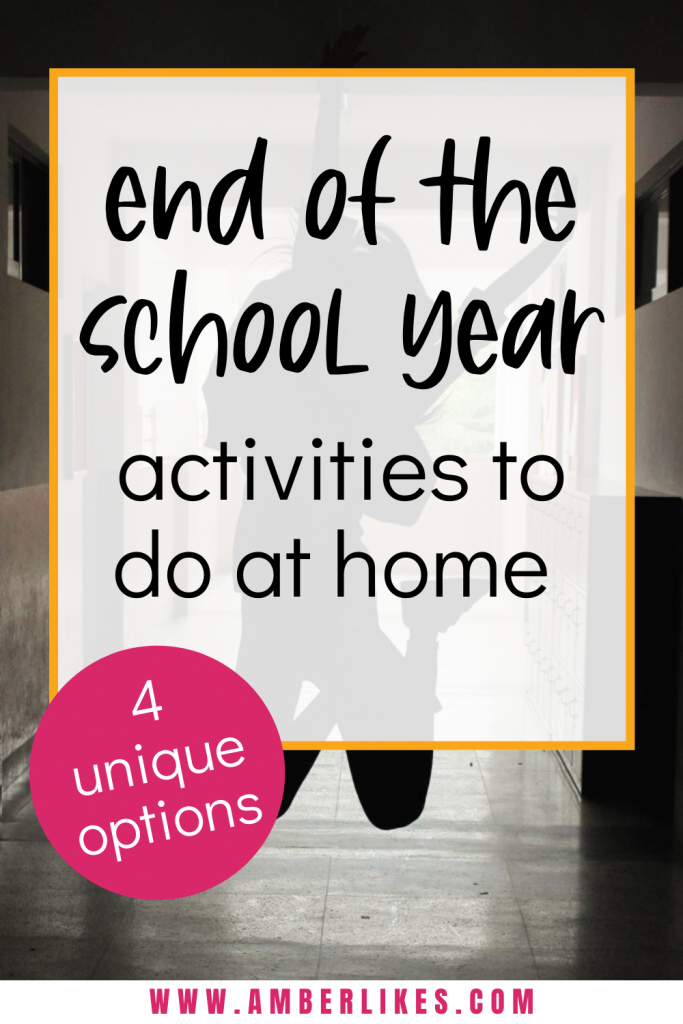 We are approaching the end of the school year. For most of the country, we will be finishing this school year at home. Even though this is far from the traditional ending that we took for granted in the past, it can still be special! What are some simple end of the school year activities you can do at home? The end of the school year deserves to be celebrated, even if it's totally from home. With five kids and grades ranging from first grade to high school, I want to make sure each child feels celebrated and loved.
Family Ceremony with Awards
Even at our hybrid homeschool, we have a beautiful end of the year program. The elementary school kids sing songs and recite things they've learned over the year. The older kids receive awards. And pictures are shown of course to remember the school year! So how can you celebrate end of the school year activities at home with a family ceremony? It's easy!
Have you ever tried the website TeachersPayTeachers.com? They have some amazing end of the year pintails and certificates. In fact, you can find any certificate or printable that you need! Print one of these out for each of your children. And then have everyone dress up, set a time, and show up to the living rom!
As the "principal" of your children's current homeschool, you should give a little speech. Then you can introduce each child, brag about their achievements, and give them an award! If you want to get really fancy, you can even have some music planned. In our home, I will have my children recite a Bible verse or some Spanish words they've learned over the year. Have your children plan for this event for at least a week. Anticipation is half the fun!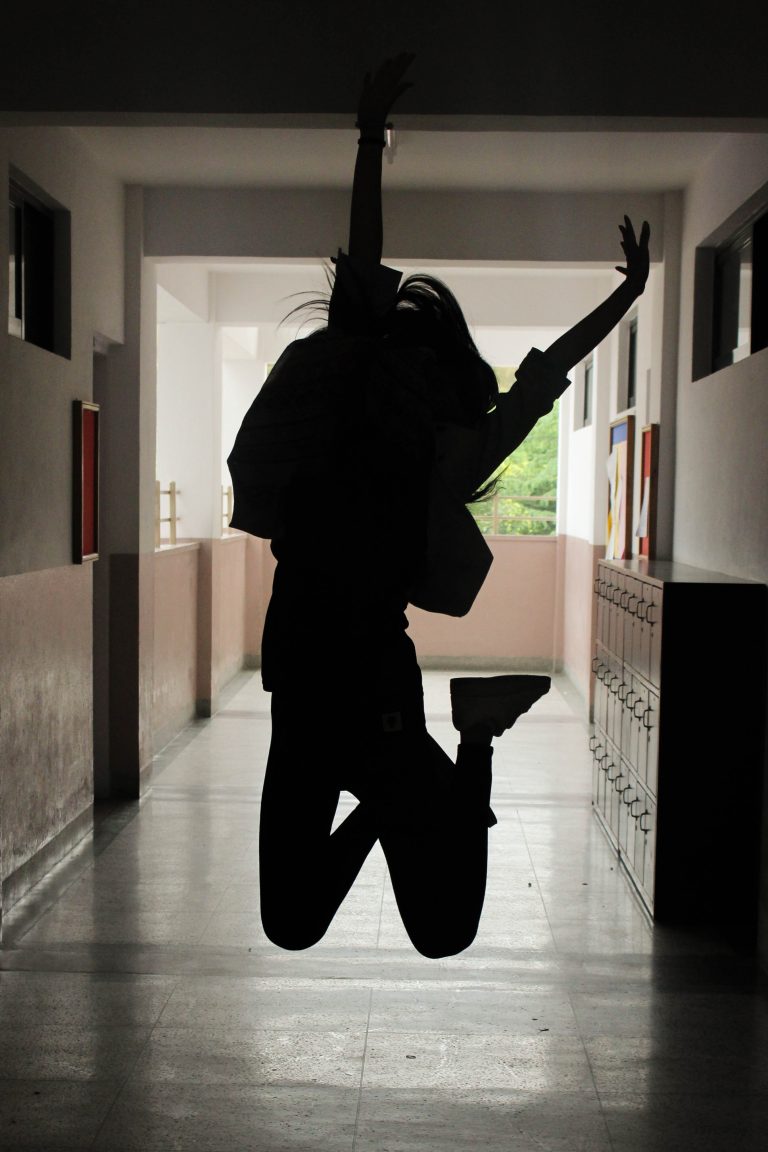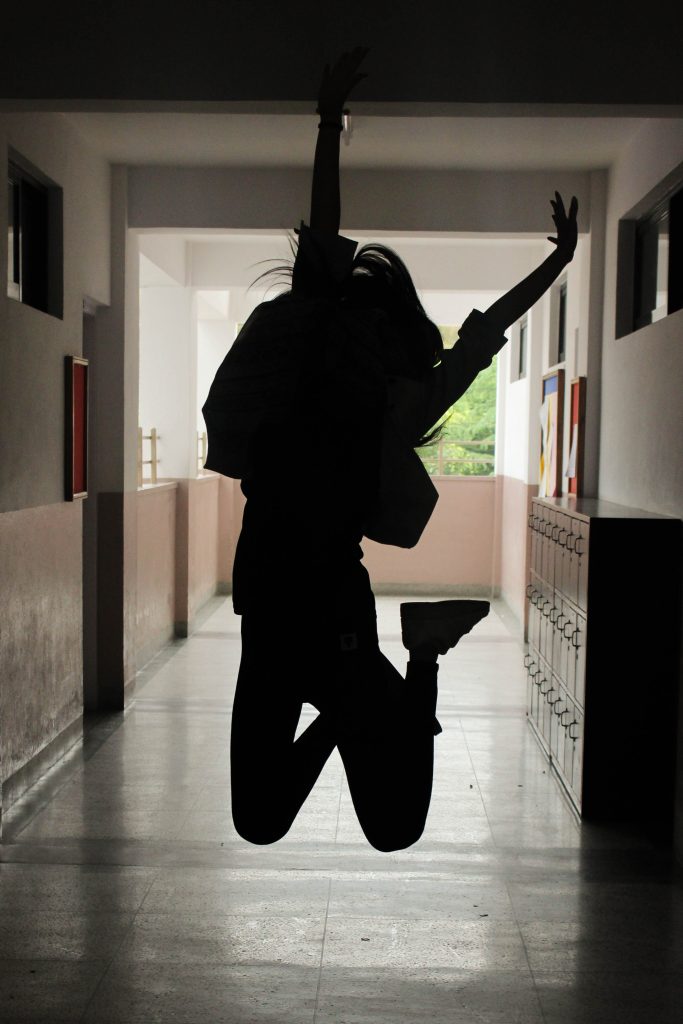 Follow this easy process to plan your own end of the school year at home celebration!
Set a date.
Let the family know (and out of town FaceTime guests too!)
Set a dress code.
Have children plan a recitation.
Print end of year awards and certificates.
Put together a photo slideshow.
Take pictures, applaud, and create the feeling of this being a special and important ceremony.
End of the School Year Activities at Home to Ring in Summer
The end of the school year also means the official beginning of summer. And we have been blessed by many teachers who have helped my kids ring in summer in so many fun ways. How can we recreate that at home? In our family, we usually take a vacation right after the end of the school year to celebrate the end of the school year. However, this year, that may not be possible. So as parents, how can we make the beginning of summer notable for our kids?
Try these simple ideas: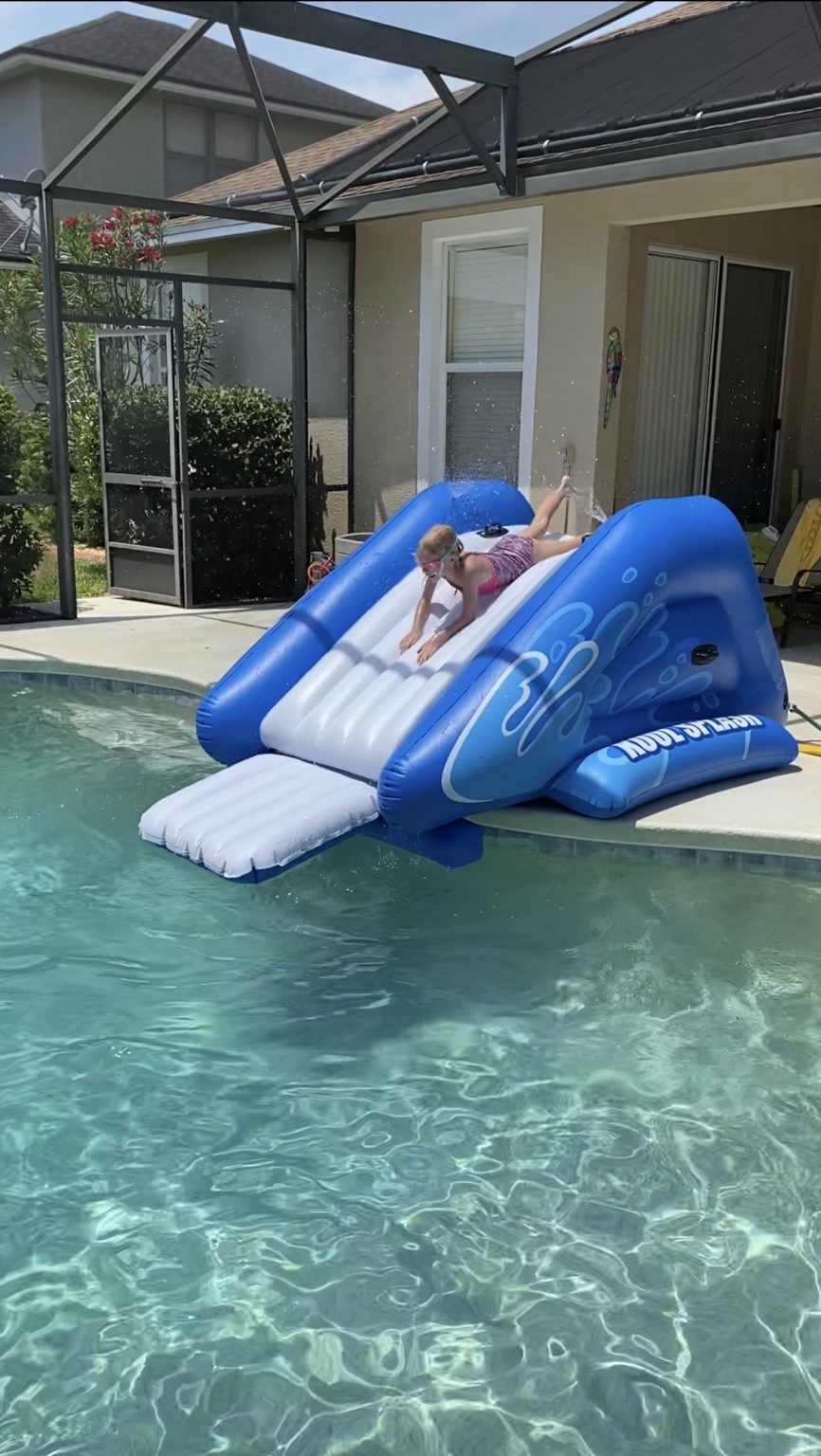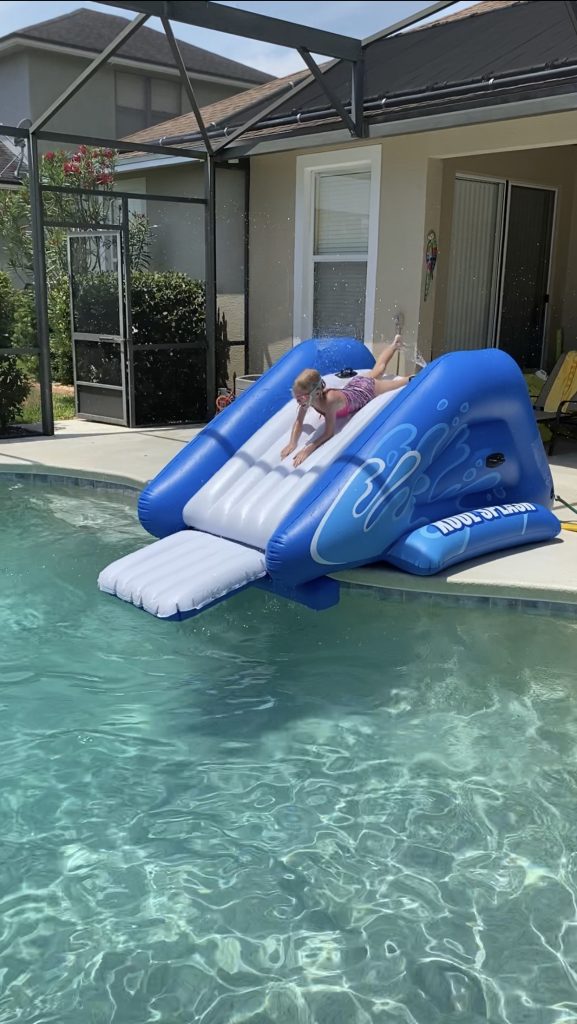 This slide holds up to 175 lbs and has already provided hours of fun to our family. This slide is under $100 and it will make it seem like summer, even if you have to stay at home.
If you purchase through my link above, I make a small commission on your purchase!
Practice Gratitude
At the end of the school year, I'm always overwhelmingly thankful for my children's teachers, their friends, and the other parents who made the year so special. We often give little gifts to teachers and write notes to friends. So how can we show gratitude and thankfulness from home? When we are celebrating the end of the school year at home, we can still show gratitude to those who have helped us survive this crazy school year.
How can you show gratitude?
Send traditional thank you notes.
Try a digital gift card.
Send a gift basket or flowers.
Have a social distancing drive by thank you parade.
Have you heard of the Six Word Memoirs? Just in time, they have the Guide For My Life Now: Six Words on the Coronavirus Pandemic available as a free download! In this activity, students sum up their thoughts in just six words. This would be so useful for older children. And it will help them sort out their feelings. I'm looking forward to doing this as an end of the school year at home activity with all of my kids.
Since this unique time in the world started, we've all been keeping coronavirus journals. This is a great way to mark the time! And these Six Word Memoirs are a perfect way to sum up the school year as well.
The End of the School Year Activities at Home will be Unique but Special
This year, things are different. We aren't in school, but we will still be ending a school year. As parents, we can still celebrate the special moments in our lives, and our children lives. The end of the school year is coming soon. Our children are getting older and finishing grades, whether we are at home or not. How will you make it special this year?
You May Also Like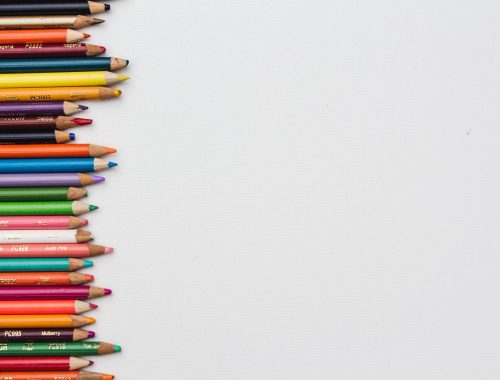 September 20, 2019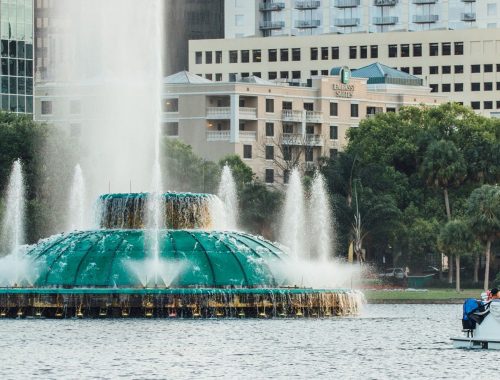 April 28, 2020