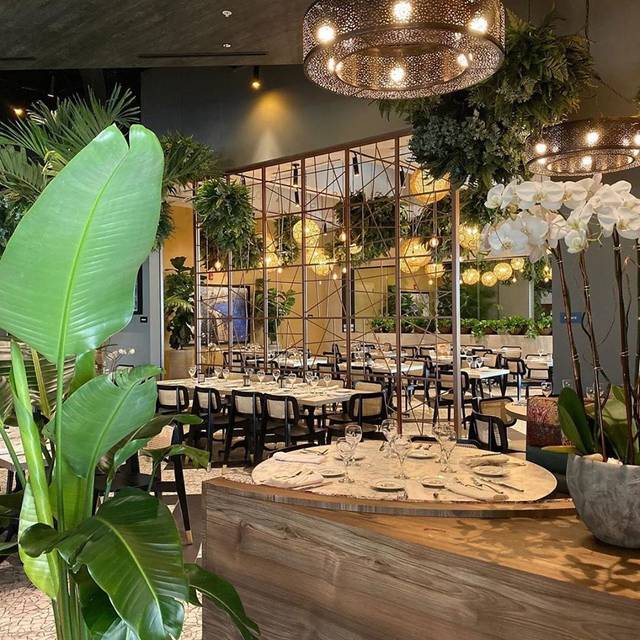 Estefan Kitchen at Margaritaville Resort Orlando
May 14, 2019
Sharing is caring!
I had the amazing opportunity to attend the announcement of a new addition to the already fabulous Margaritaville Resort Orlando! We are already so excited for Island H20 Live! On a personal note, I volunteered for my children's Field Day in the morning. So, I changed clothes in the car and ran to the event. Then, I went back to middle school Field Day after the event! And that's the life of a mom blogger. It was so worth it to attend the announcement of Estefan Kitchen Orlando and get to meet Gloria Estefan!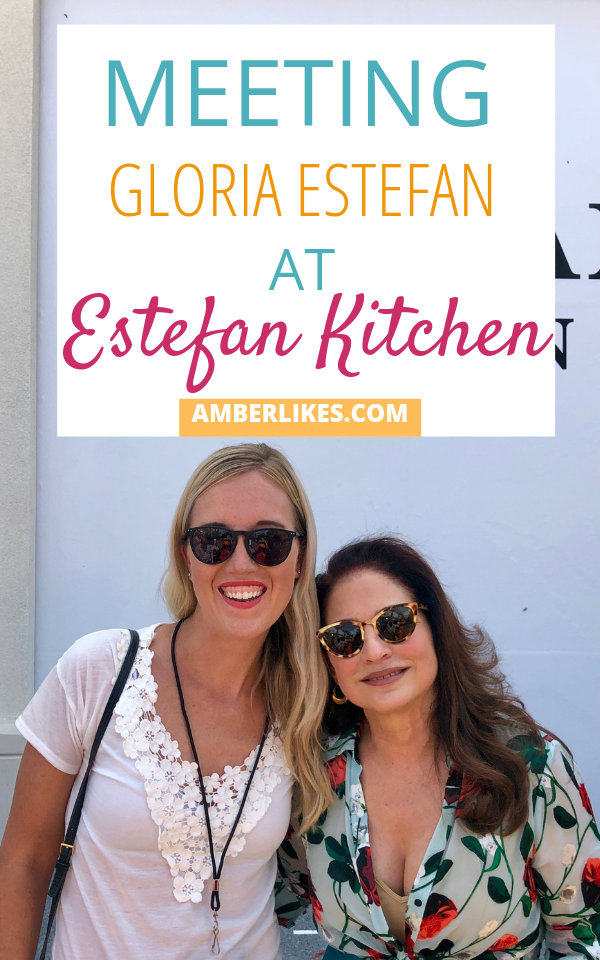 Estefan Kitchen Orlando
Gloria and Emilio Estefan are absolute legends. And in Florida, they are heroes! Not only are they musical geniuses, but they are also well known in Orlando for their dining experiences. And now, they will be bringing their combination of music and dining to Margaritaville Resort Orlando. I had the opportunity to interview Gloria Estefan. So be sure to check out my IGTV channel for the full video! I asked a question about kid's menus. Ms. Estefan emphatically answered that children are cherished and welcome at all Estefan Kitchens. In fact, on certain days, KIDS EAT FREE! In fact, it was just the answer I was hoping for Gloria! Be sure to read the full press release below. And this is a wonderful addition to Margaritaville Resort Orlando.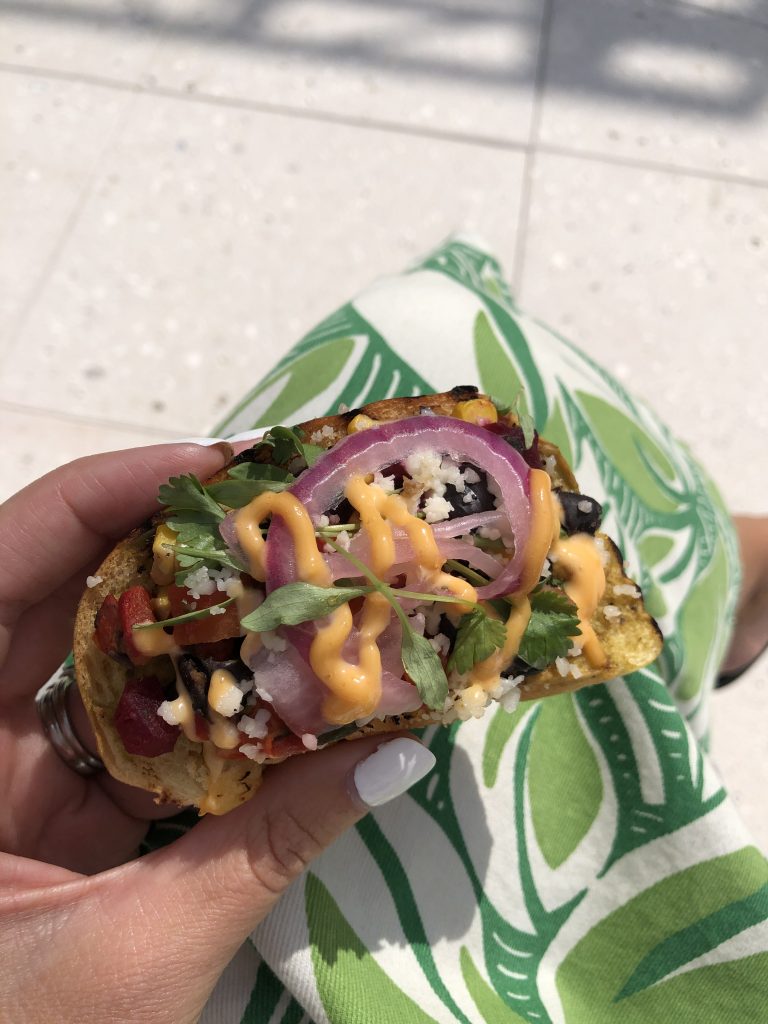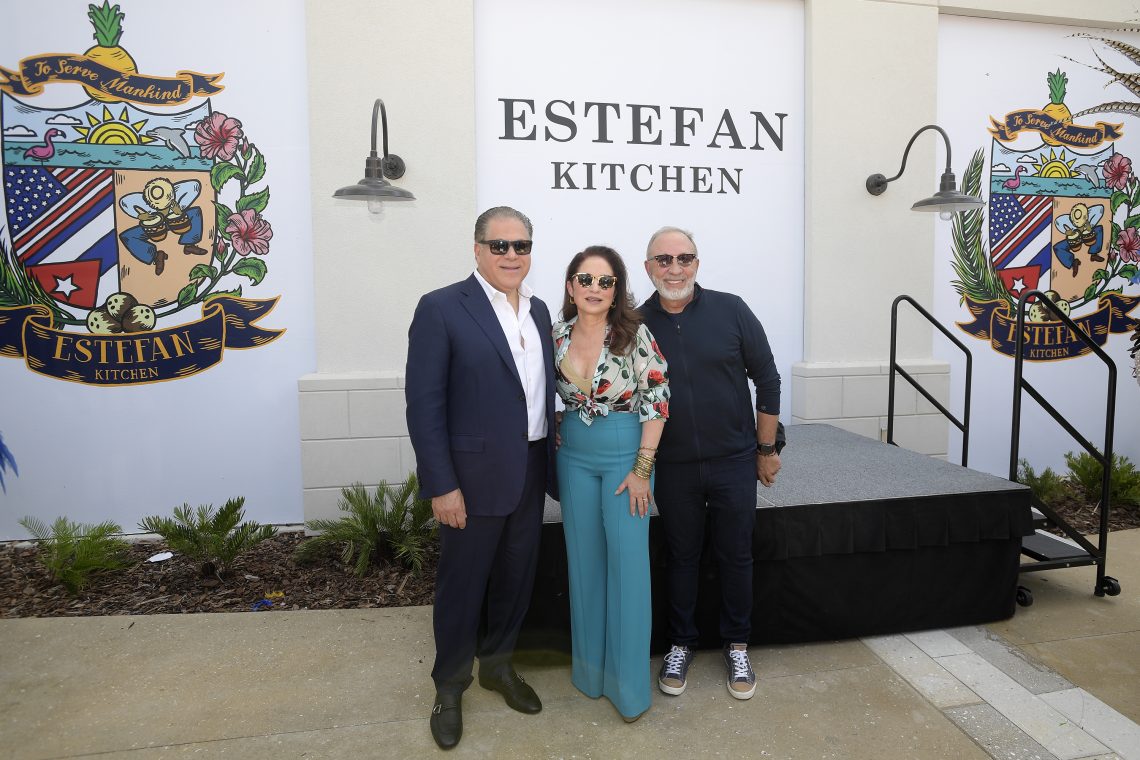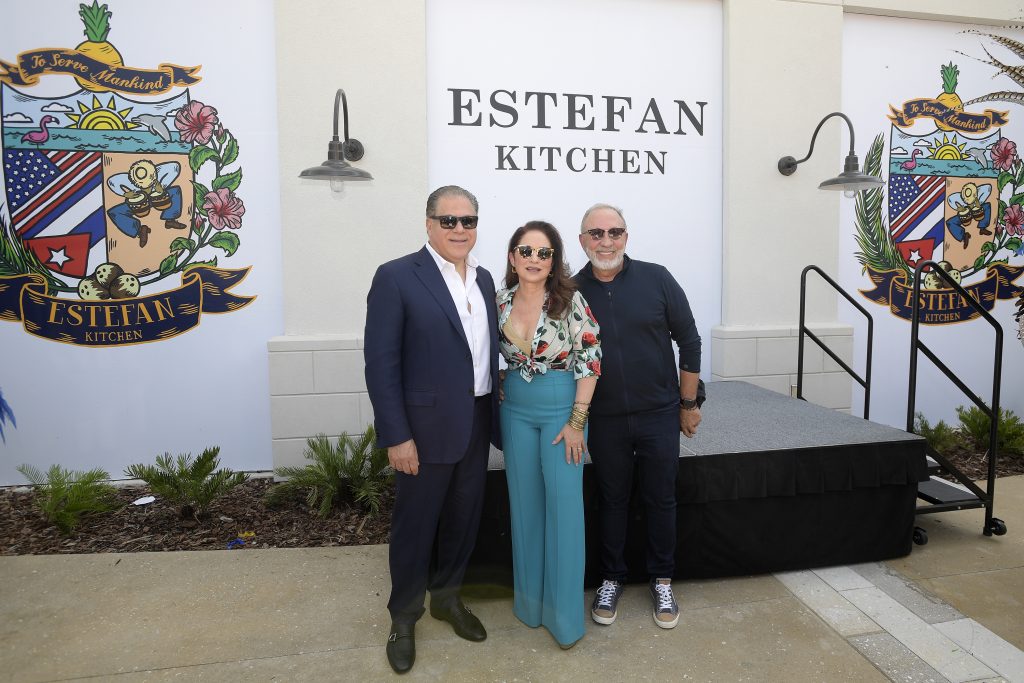 SUNSET WALK AT MARGARITAVILLE RESORT ORLANDO ANNOUNCES ESTEFAN KITCHEN TO JOIN ITS CULINARY & NIGHTCLUB LINEUP
Orlando's newest open-air, pedestrian-friendly shopping, dining and entertainment district continues to add star-studded concepts to this emerging destination location
Encore Capital Management, owner and developer of Sunset Walk at Margaritaville Resort Orlando, today announced the addition of Estefan Kitchen to its star-studded lineup of dining & entertainment options. The restaurant, nightclub and entertainment venue owned and operated by Emilio & Gloria Estefan. In fact, it will be the first Estefan Kitchen location outside of Miami bringing the flavor and music of Cuba to Sunset Walk. Estefan Kitchen is targeting to open in the Fall 2019. With almost 30 years in the hospitality industry, Emilio & Gloria Estefan own and operate several restaurants. These include Bongos Cuban Cafe, Larios On The Beach, Estefan Kitchen, Estefan Kitchen Express along with two hotels, the Cardozo on Miami's South Beach, and Costa d' Este Resort & Spa in Vero Beach, Florida.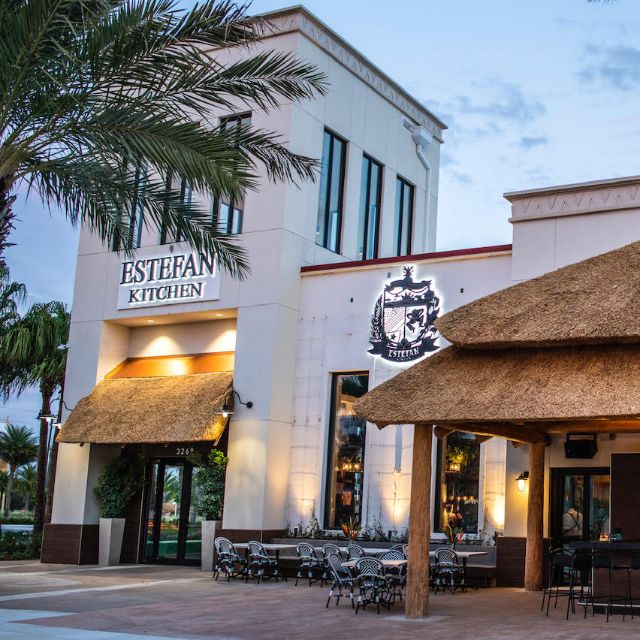 The special event hosted at Sunset Walk dazzled media and special guests. In true Estefan fashion, the introduction of the restaurant began with a welcome and remarks from Art Falcone. He is the co-founder and managing principal of Encore Capital Management, the developer of Sunset Walk. During his speech, a multitude of dancers and percussionists launched a Conga-inspired flash mob. Once the dancers had taken their places, a curtain was dramatically lowered to reveal the building's façade. Estefan Kitchen crest, restaurant renderings and the stars of the show – International Superstars and 26 time Grammy Award winning artists Emilio & Gloria Estefan, will be part of the decor.
The Estefans Share Their Vision
 "Sunset Walk at Margaritaville Orlando has been a dream and a concept for so long, it's truly satisfying to see it develop a heartbeat all its own," said Art Falcone. Mr. Falcone is the co-founder and managing principal of Encore Capital Management. 
"After being in the marketplace for over 22 years, and having provided employment for thousands of people, Orlando is like an extension of our family and we are honored to partner with Art and his development team to debut Estefan Kitchen Orlando here at the gorgeous Sunset Walk at Margaritaville Resort. Not only will we offer authentic Cuban food at its finest, we'll have the hottest nightclub in Orlando with state of the art sound and video technology," added Emilio.
"Estefan Kitchen at Sunset Walk will be our fifth full service restaurant that will reflect the casual elegance of our Miami Design District location but with a style and soul of its own," said Gloria. "Our menu, cocktails, music and vibe will offer a re-imagined taste of our culture to Central Florida and all of it's national and international visitors. We are truly excited to open our doors this fall."
Accolades for Estefan Kitchen
Voted by CNN Travel as one of the Top 20 Restaurants in Miami, FL! Estefan Kitchen joins a growing list of new additions and announcements to the lineup of options at Sunset Walk. And it's a short walk from Margaritaville Hotel Orlando and Island H2O Live! water park, and the recently opened Studio Movie Grill.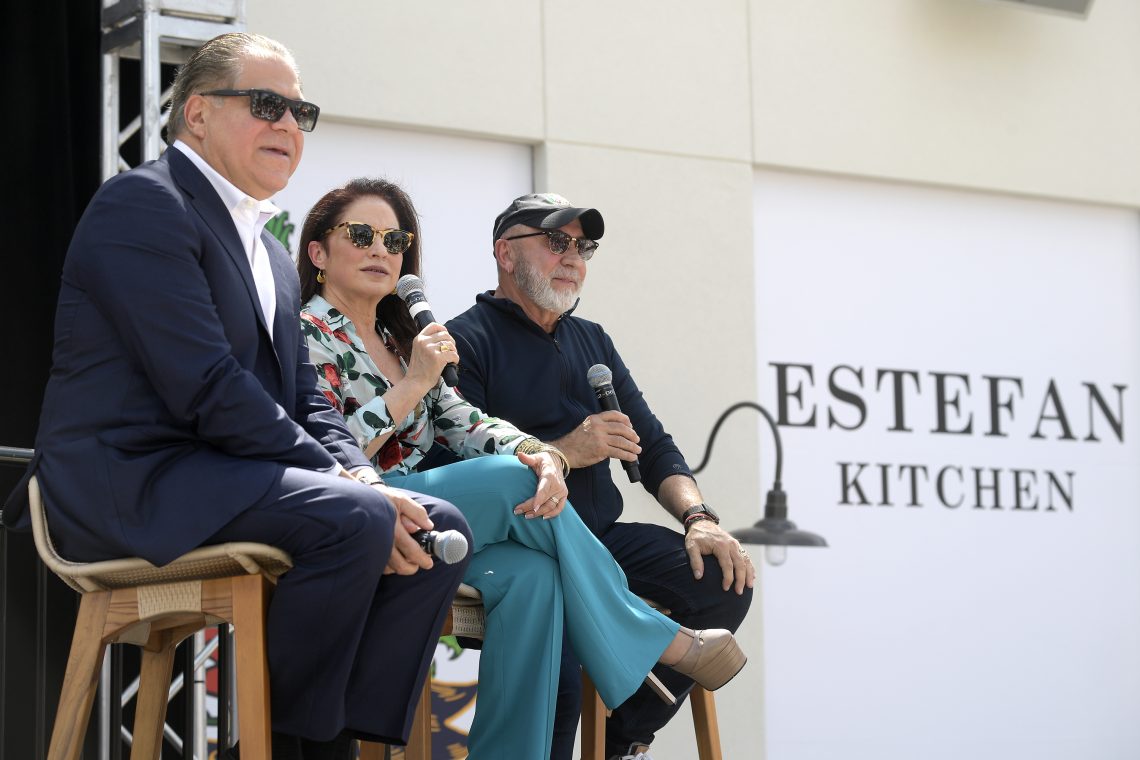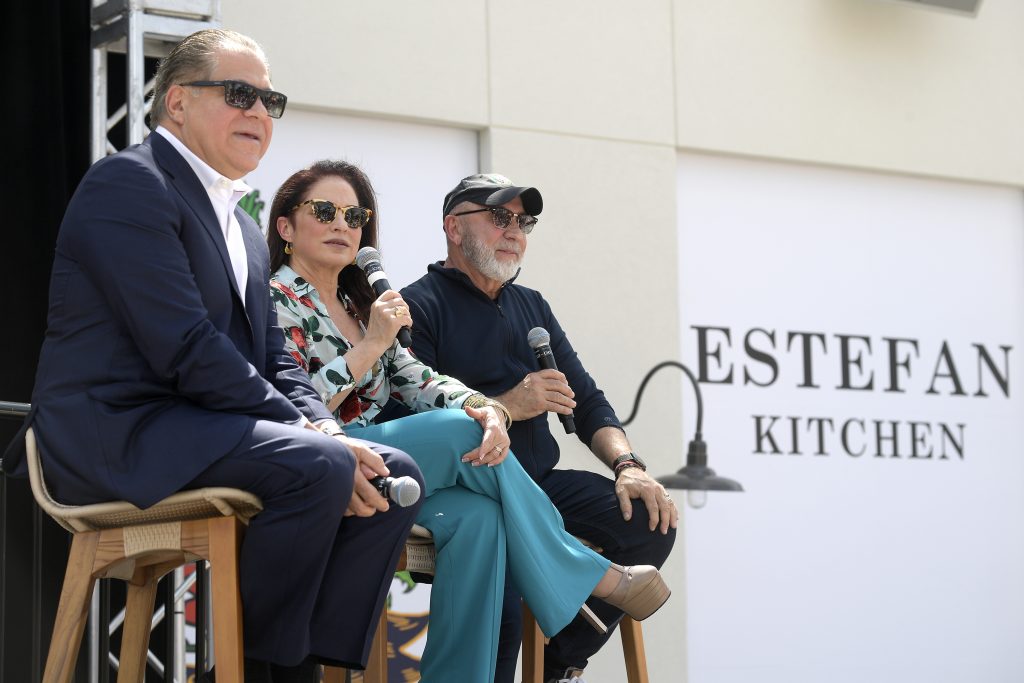 Also, locations now open include Bahama Buck's, a tropical escape for shaved ice, drinks and "frostalattes." It also includes Florida favorite, Bento Asian Kitchen & Sushi, featuring authentic sushi, rice and noodle bowls, bento boxes, poke bowls and Boba teas. And Burger Fi, has the go-to burger restaurant for good times and great food with more than 100 locations across the U.S.
Ford's Garage is known for American comfort food and craft beer. And it has an old-timey vibe, designed to feel like a 1920s service station. IT'SUGAR is a modern-day candy store with hundreds of different candy confections to please every sweet tooth. And Rock & Brews, which seamlessly combines rock 'n' roll music, an affinity for craft beer and a desire for classic comfort food; SiriusXM's Radio Margaritaville, where tropical tunes stream live all day long! Visitors may pop into the Parrot Perch to meet special guests and DJ JD Spradlin; and Skechers offering athletic, casual and fashionable footwear lines for every age and taste.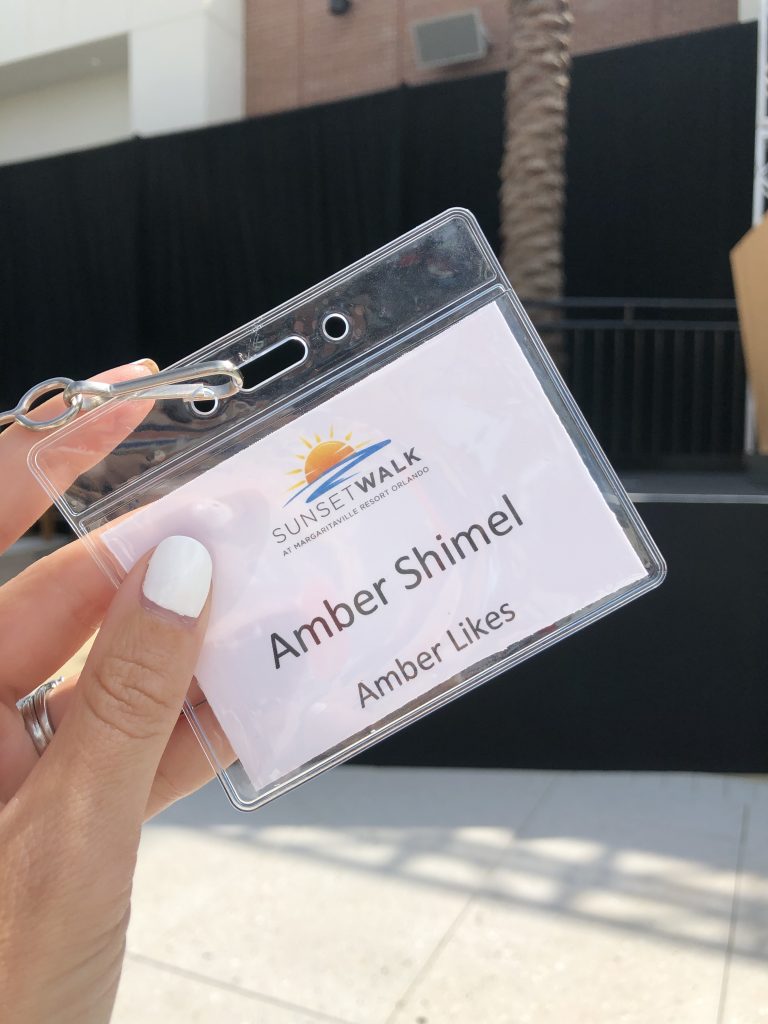 Coming Soon to Margaritaville Orlando
Names coming soon to Sunset Walk include B.B.'s World Famous BBQ, featuring a wide selection of classic BBQ and house-made sides. Also, Chicago-based El Jefe Tequilas Cocina + Cantina, specializing in authentic Mexican cuisine regularly stocking 200 different varieties of tequila will join the line up. In addition, Cold Stone Creamery with its selection of ice cream and cakes and Capone's Coal Fired Pizza offering a mix of traditional and specialty pizzas all made to order in 800-degree coal fired ovens, as well as an extensive menu of pasta and sandwiches. Finally, Café D'Avignon, a New York-based restaurant known for its fresh made breads and pastries.
Also, coming soon is GameTime, a place for the whole family offering fun indoor amusement with something for all ages; Don't 4 Get About Me, a one-stop-shop for the perfect gift for your furry friend, grand-pet, or pet sitter; Legends Cigar Company, providing a wide array of premium blended cigars implementing old world techniques handed down for generations; Avalon Nails & Spa, relax with luxurious nail, skin and spa services to look and feel your best.
In fact, you will also be able to find U.S. Gift Factory, your one-stop-shop for the latest trends and go-to-place for rare gifts; City Fashion, offering brand name, on-trend apparel for the discerning customer; Lafayette's Fish House and Music Hall, equal parts live music venue, restaurant, bar and party venue; Paradise Spirits carrying a wide selection of premium beer, wine and spirits; and Yeoman's Cask & Lion, a British-themed pub and eatery, dishing out British staples such as bangers and mash, fish and chips, and Shepherd's pie.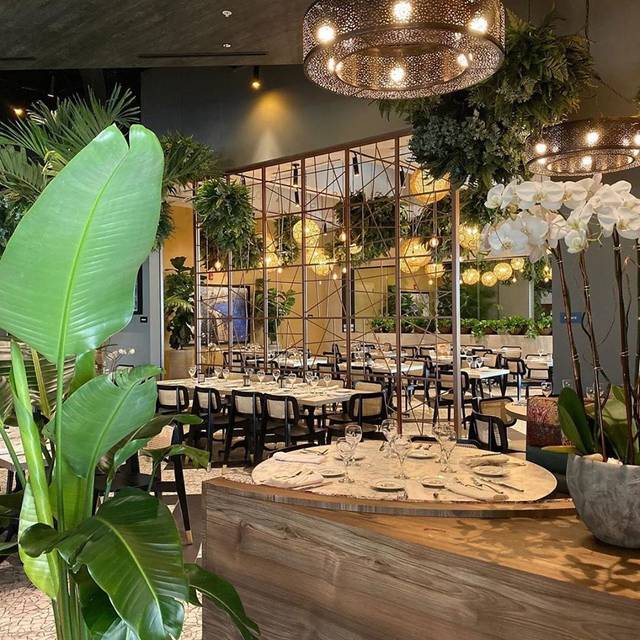 About Sunset Walk at Margaritaville Resort Orlando
Sunset Walk at Margaritaville Resort Orlando is the ultimate shopping, dining and entertainment destination for tourists and locals alike. In fact, you can sip, stroll and savor your way around 200,000 square feet of pedestrian-friendly shopping, more than 30 retail, dining and shopping experiences including, green space and a concert pavilion for live music, and a state-of the-art movie theater. And to learn more about what's coming to Sunset Walk, click here. For more information about Sunset Walk at Margaritaville Resort Orlando please click here.
About Margaritaville Resort Orlando
Margaritaville Resort Orlando, the mega resort destination in Kissimmee, Florida, developed by Encore Capital Management, spans over 300-acres and includes four main components. And these are Margaritaville Hotel, Margaritaville Cottages, Sunset Walk shopping, dining and entertainment district and Island H2O Live! Water Park. Also, two styles of accommodations are available to visitors – the Margaritaville Hotel, which features upscale amenities and balconies in each of 184 guestrooms, or the Margaritaville Cottages, private residences that offer the comforts of home – both of which provide a premium experience and friendly, genuine island-inspired service.
In addition, for those wishing to turn their time in paradise into a permanent address, the option to own a private vacation cottage home is available as well. And within walking distance or a short trolley ride from the hotel is Sunset Walk, where guests may experience dozens of exciting dining, retail and entertainment options, including a dine-in movie theater. Also, Island H2O Live! makes waves as Central Florida's newest and most technologically advanced water park including 20 thrilling and interactive experiences, attractions and much more. Margaritaville Resort Orlando makes it easy for guests to explore the best of the destination as well, with complimentary transportation to area theme parks for all registered guests. In addition, for hotel reservations or more information, please call 855-995-9099 or visit MargaritavilleResortOrlando.com. For information on purchasing a vacation cottage, please call 407-702-9067.
You May Also Like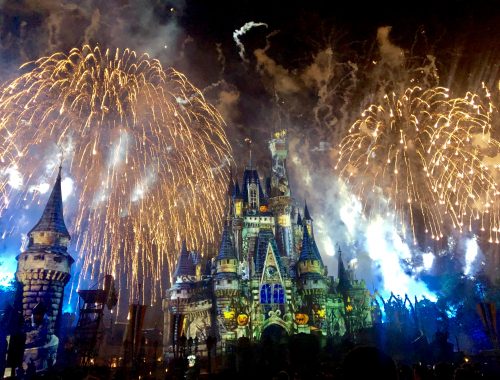 September 23, 2019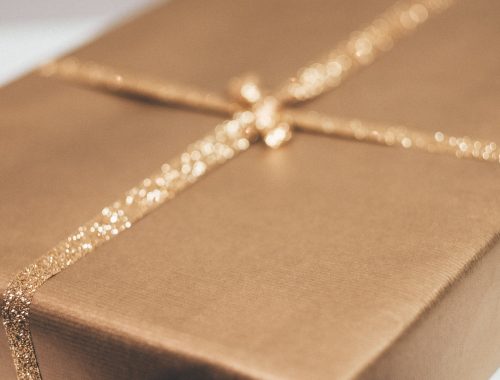 October 23, 2021