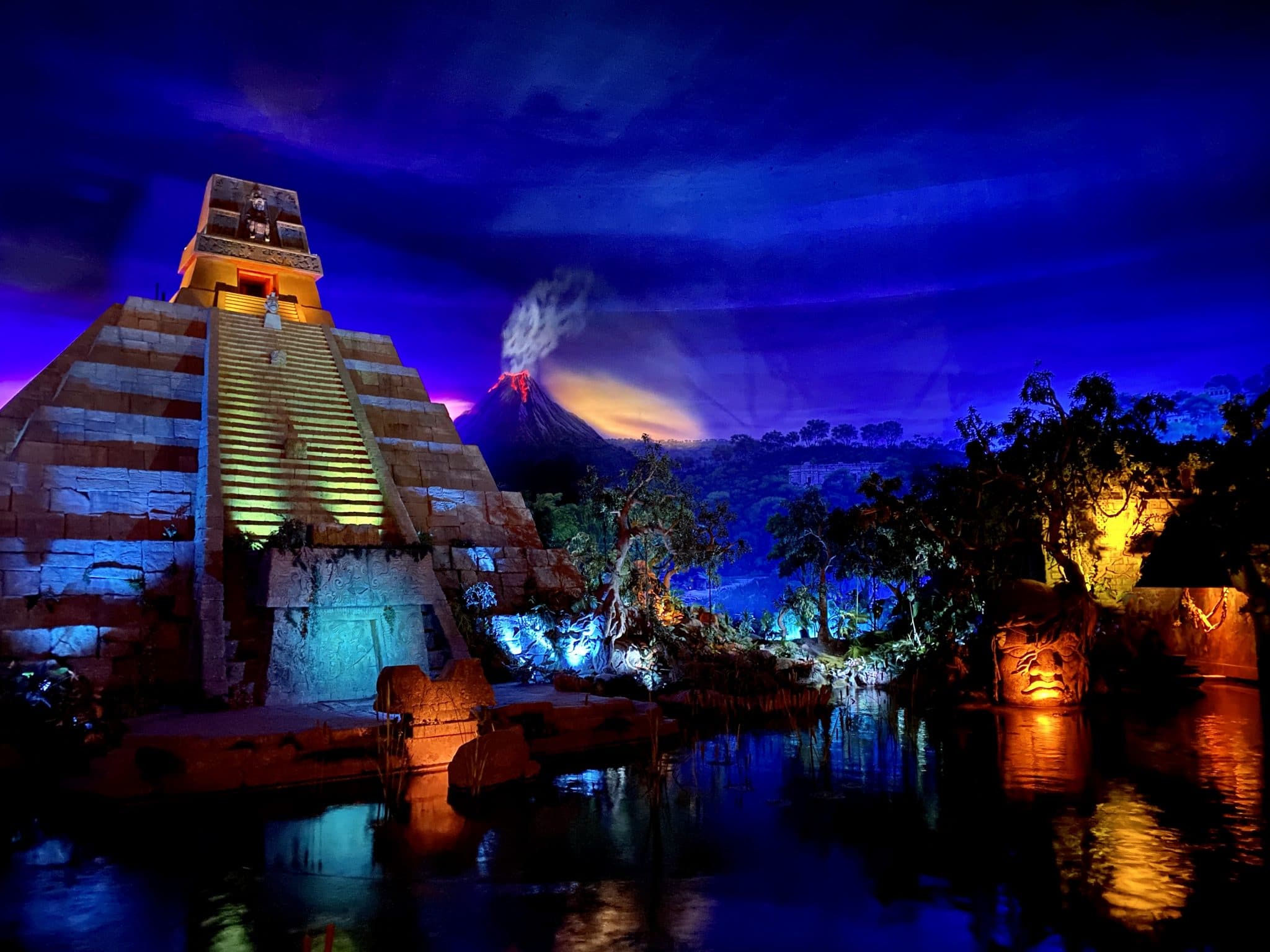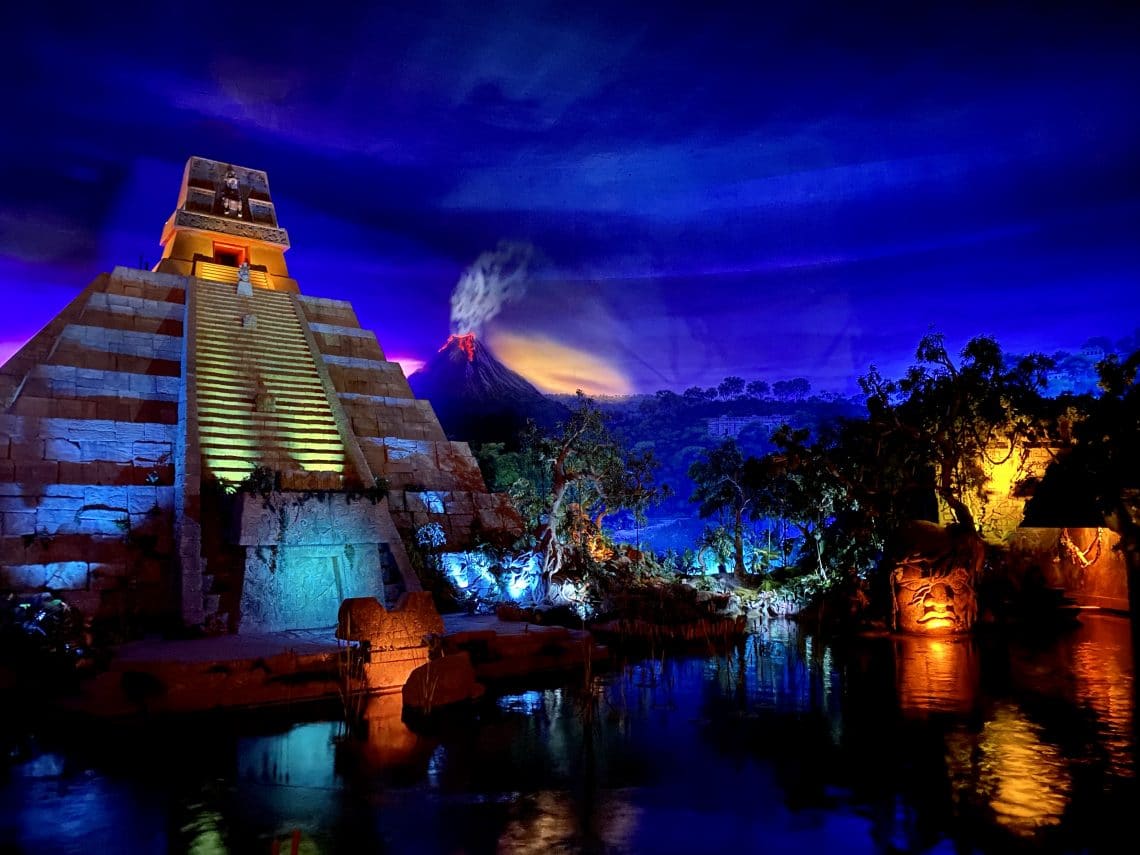 San Angel Inn Epcot Review and Photo Tour
January 27, 2021
Sharing is caring!
When you're looking for good food at Disney World, you don't need to look very far. There are entire websites and Instagram accounts dedicated to the many excellent Disney food options. But how about when you're looking for great Mexian food? One of my favorite restaurants in all of Walt Disney World is located at Epcot in the Mexico Pavilion at the World Showcase. The San Angel Inn is located inside of the Mexico Pavilion, and transports you to the heart of Mexico in an instant. This restaurant is one of my family's favorites for both the atmosphere and the food. Keep reading for a photo tour and my San Angel Inn Epcot review from our recent visit!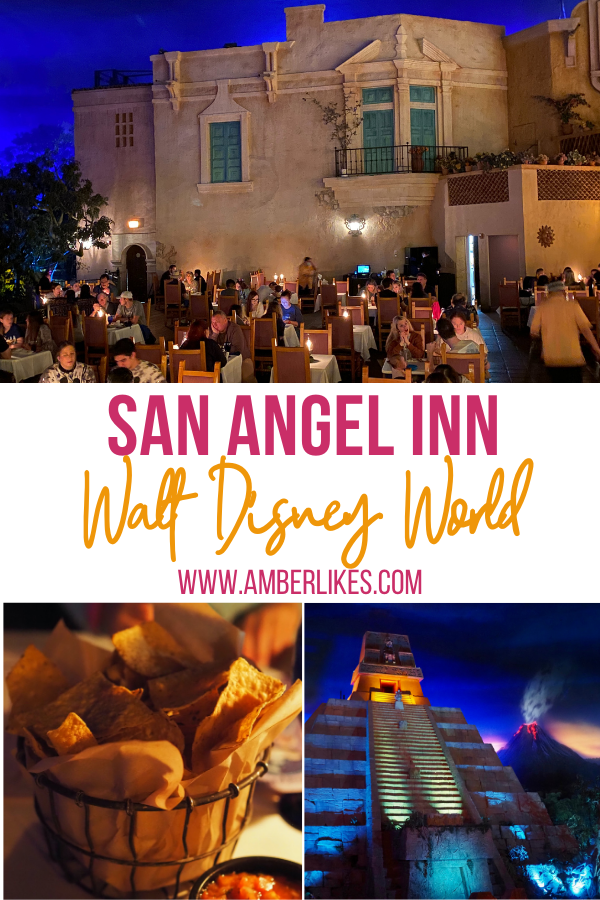 What can you find inside of Mexico at Epcot?
In 2021, while social distancing and safety protocols are still in place, there is often a line to get into the Mexico Pavilion. This is because Disney is limiting the number of people that are allowed inside of the building. However, if you have a reservation for San Angel Inn restaurant, you can check in at a separate kiosk to the right of the main line and enter quickly! This is a huge advantage of having a reservation!
You will certainly know when you arrive at the Mexico Pavilion. It's the first country you will find when you start to journey through the World Showcase from the left. You'll find a large pyramid welcoming you to Mexico.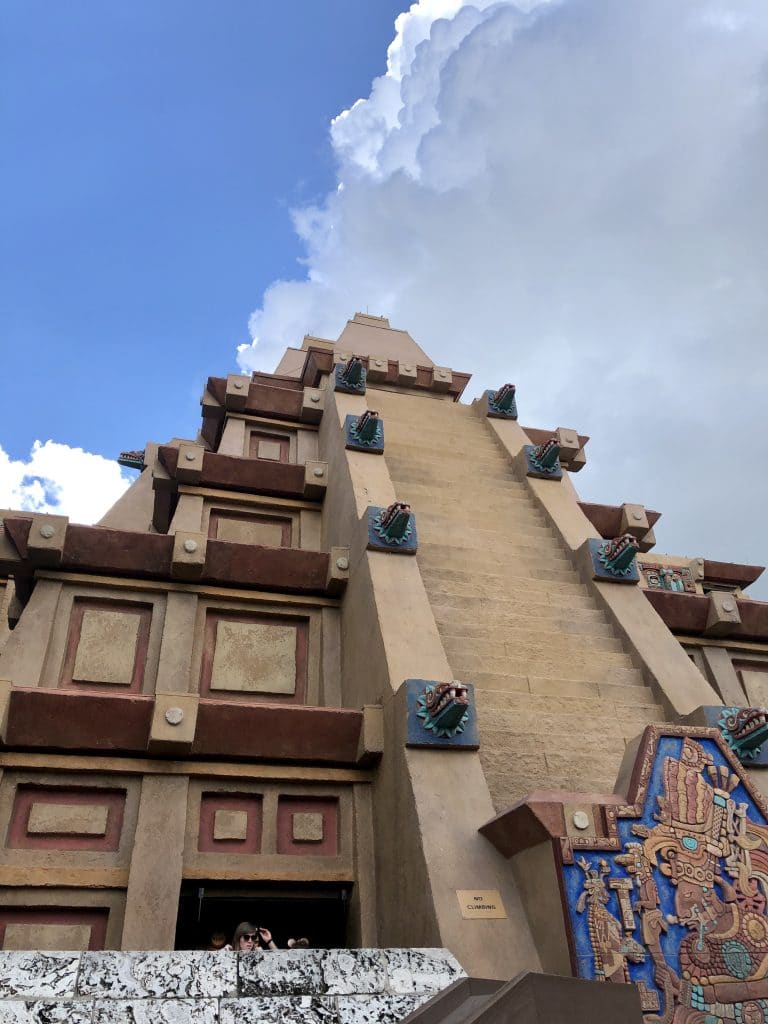 So what else is there to see and do inside of Mexico? In addition to the San Angel Inn restaurant, there's a boat attraction. This is called the Gran Fiesta Tour Starring The Three Caballeros. We love this ride! It's a calm boat tour through Mexico hosted by Donald Duck. You will also find several shopping carts and stores. There's also a very popular tequila bar located inside of the Mexico Pavilion.
San Angel Inn Epcot Review
When you're visiting a new restaurant at Walt Disney World, there are lots of things you want to know. Is it kid friendly? Are there allergy friendly options and special diet options? Fortunately, I've been to the San Angel Inn several times over the years. And I've visited this restaurant most often with one of my children! My kids have chosen this restaurant several times for their one on one dates with me. It's so unique and the food is so good, it's a popular choice for family quality time!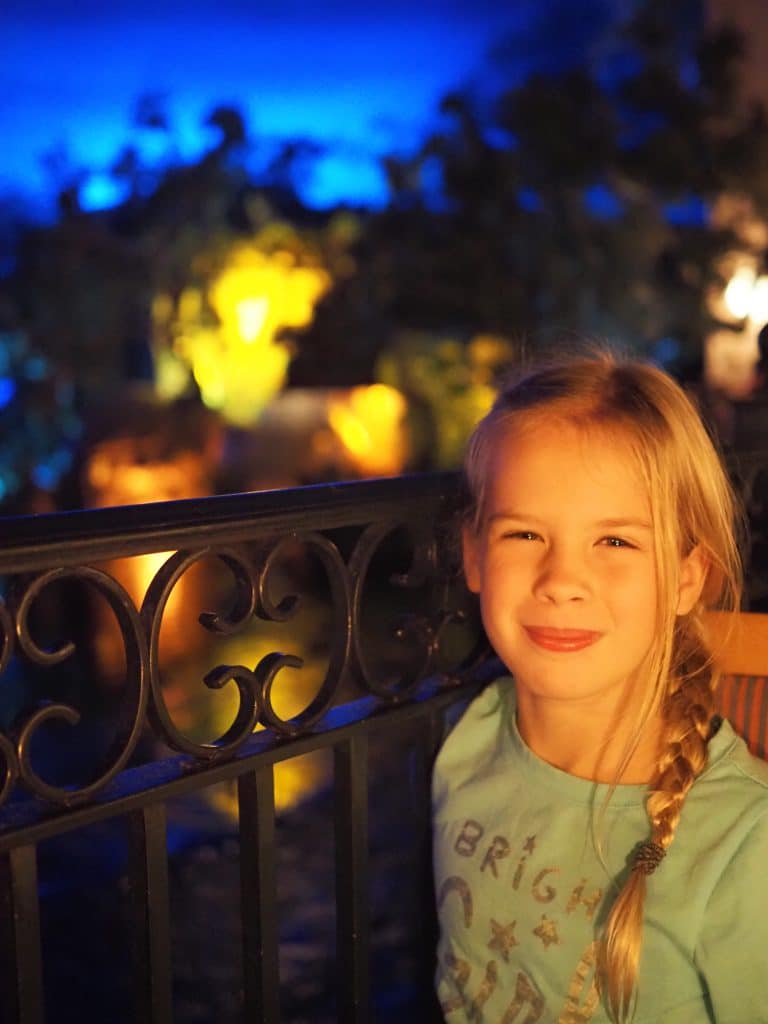 Here is a photo of the menu from January 2021: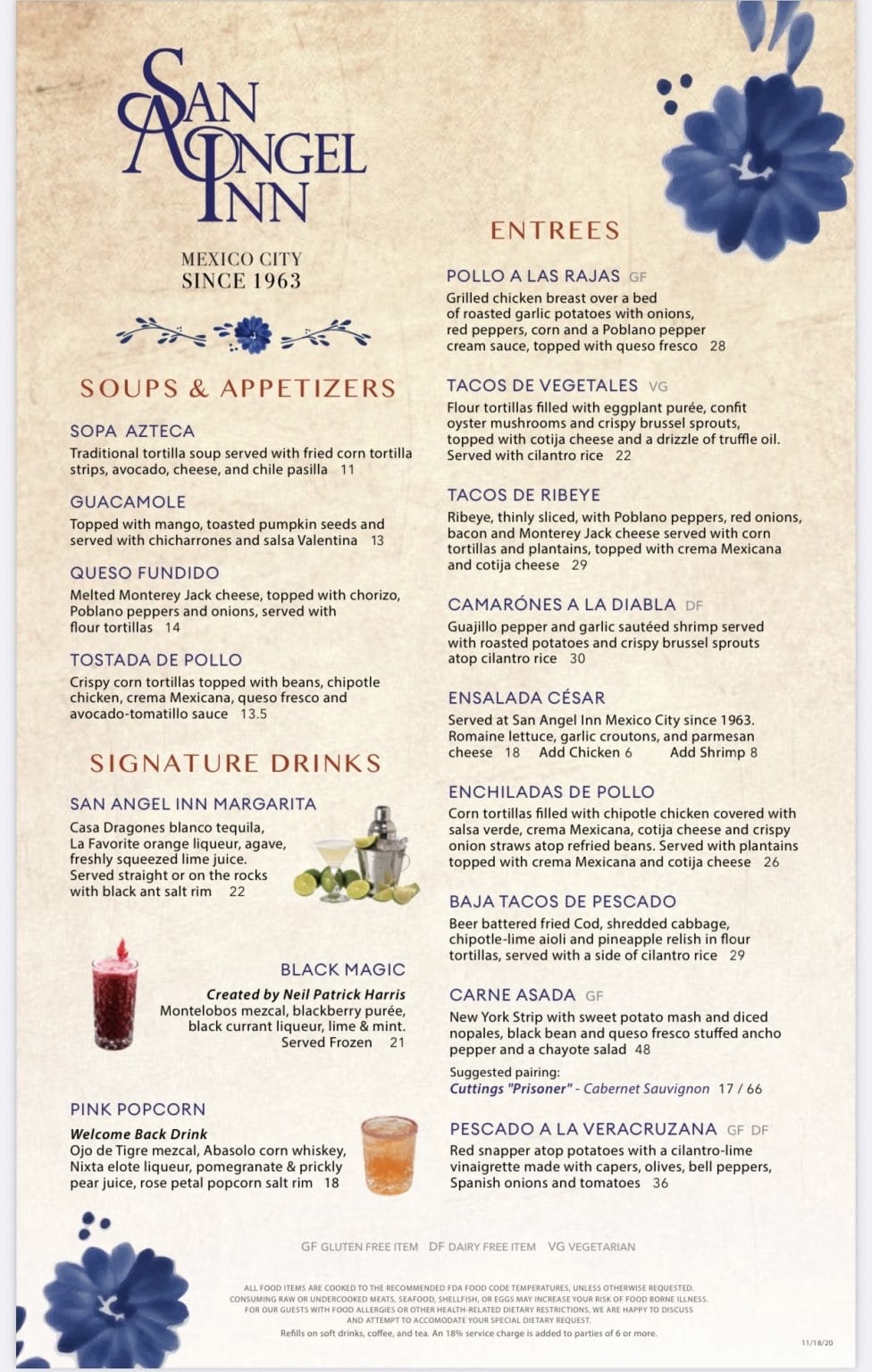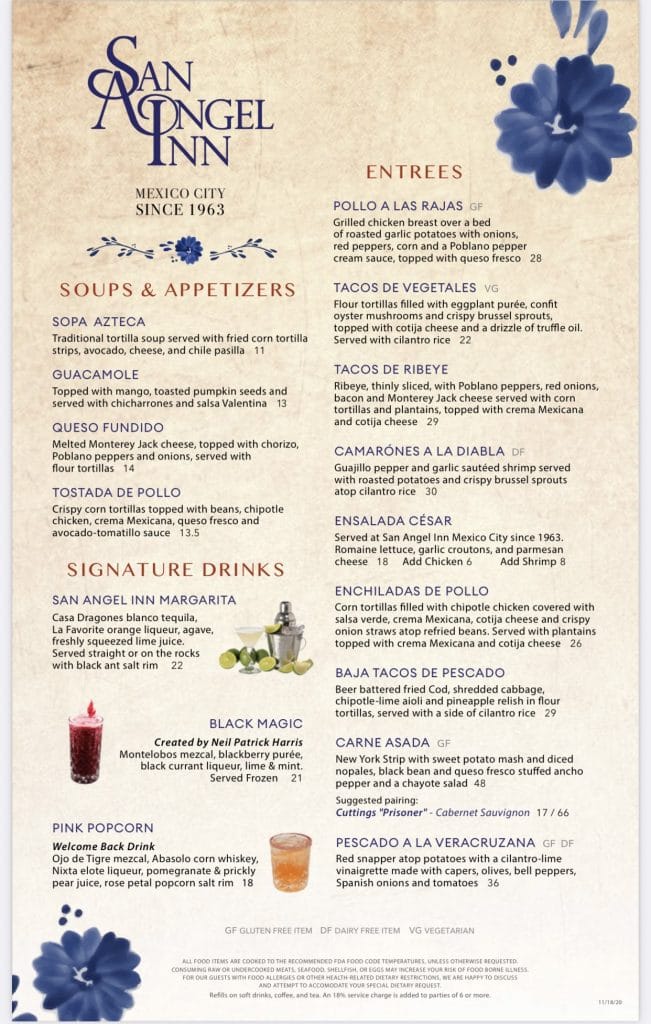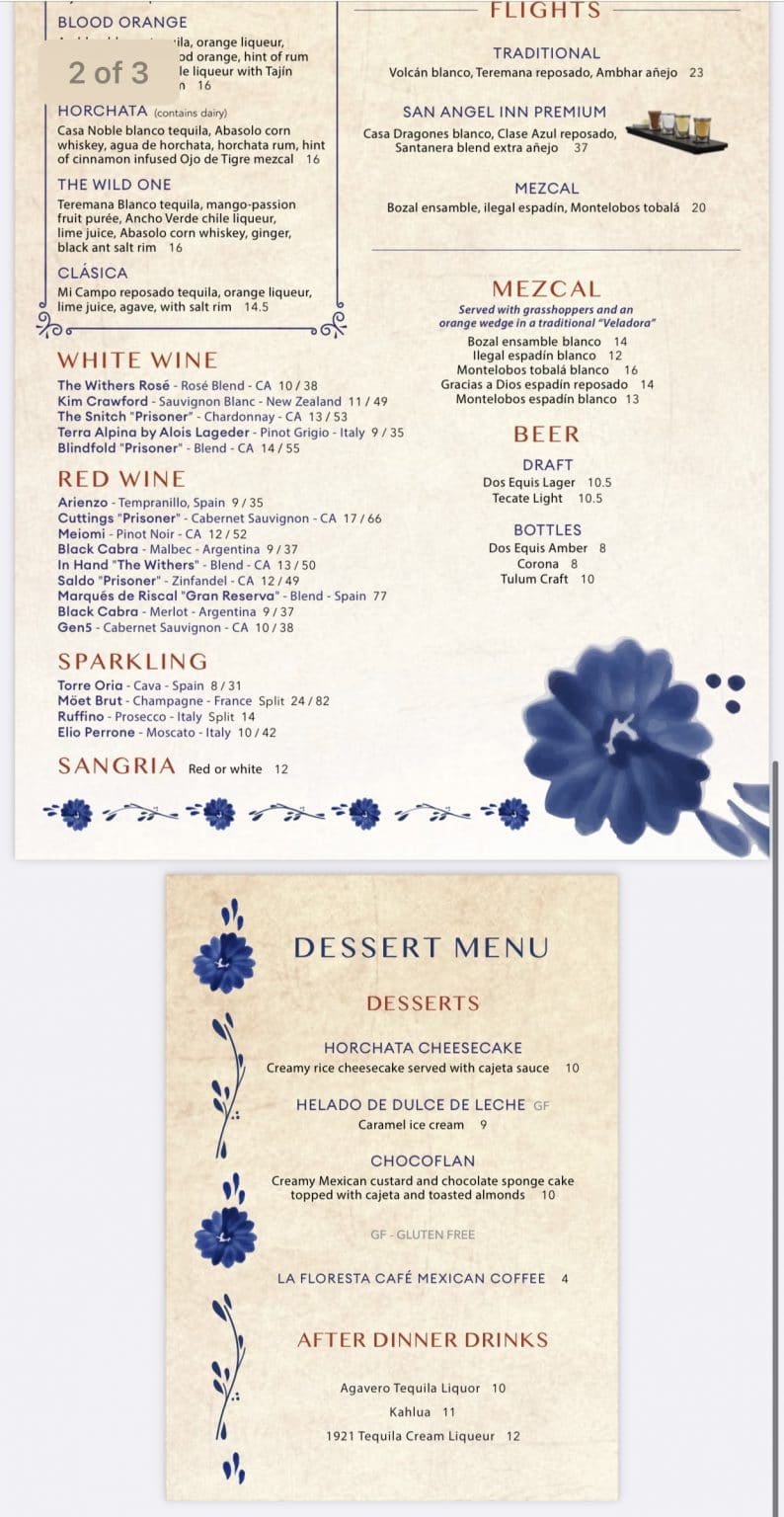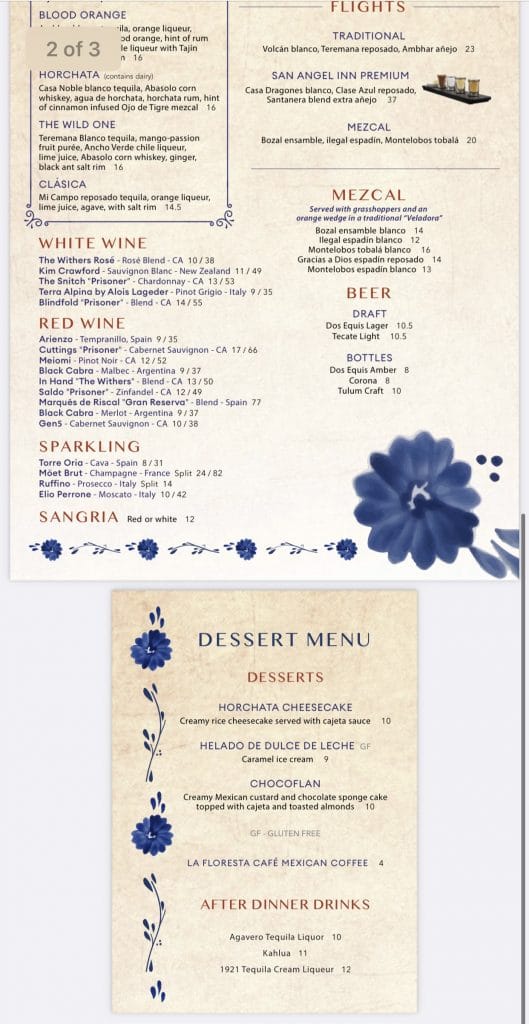 As you can see, there are lots of delicious options! All Walt Disney World restaurants are allergy friendly. They have a great deal of sensitivity to food allergies, so you can rest easy at any restaurant at Disney. When you make your reservation, be sure to note your allergy and then also let your server know as well.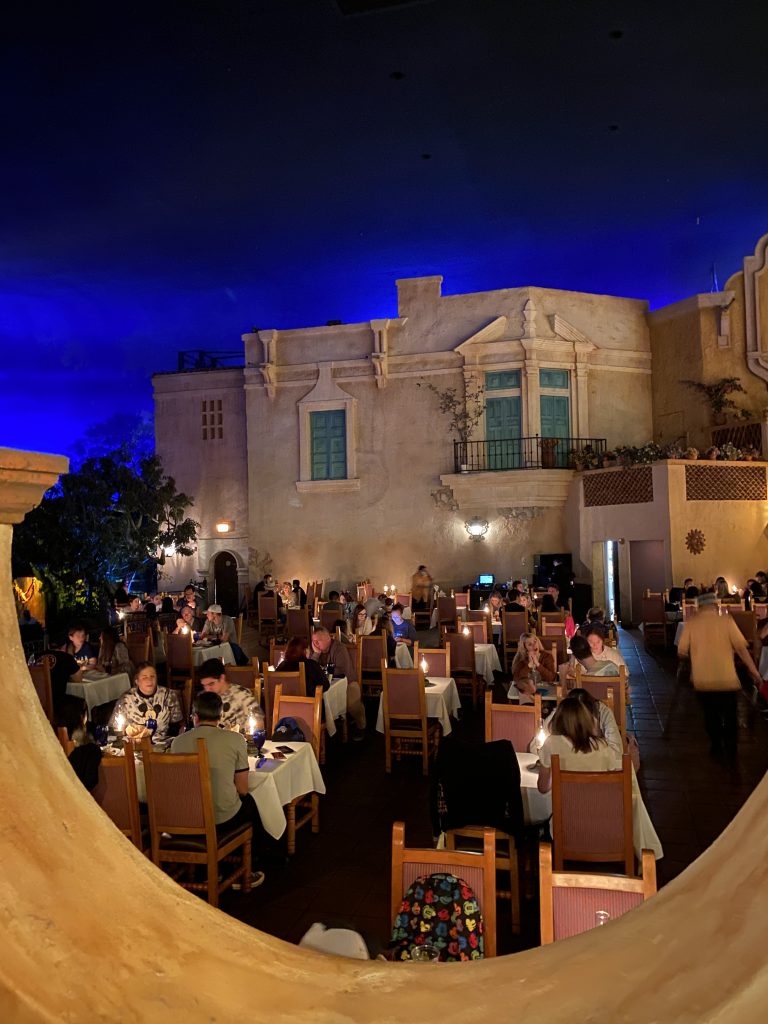 When you are seated, you are also given complimentary chips and salsa. I LOVE this! And it's not very common at Disney World restaurants to have a bread basket or any other complimentary appetizer. But no San Angel Inn Epcot Review would be complete without mentioning the incredible chips and salsa. My 7 year old daughter ate soooo many chips and didn't want to leave the restaurant until they were all gone!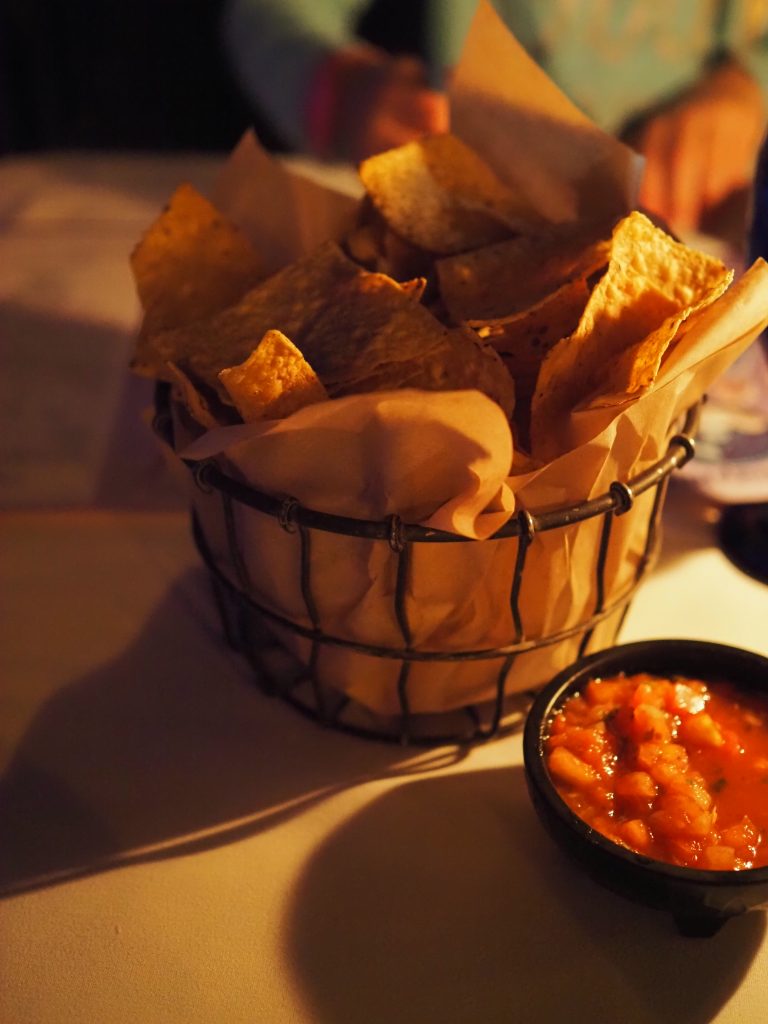 Meal Options
As for vegetarian or vegan options, there aren't very many options. But as a plant based eater, I did have some delicious options. Here is a photo of my meal, which was a delicious Caesar Salad: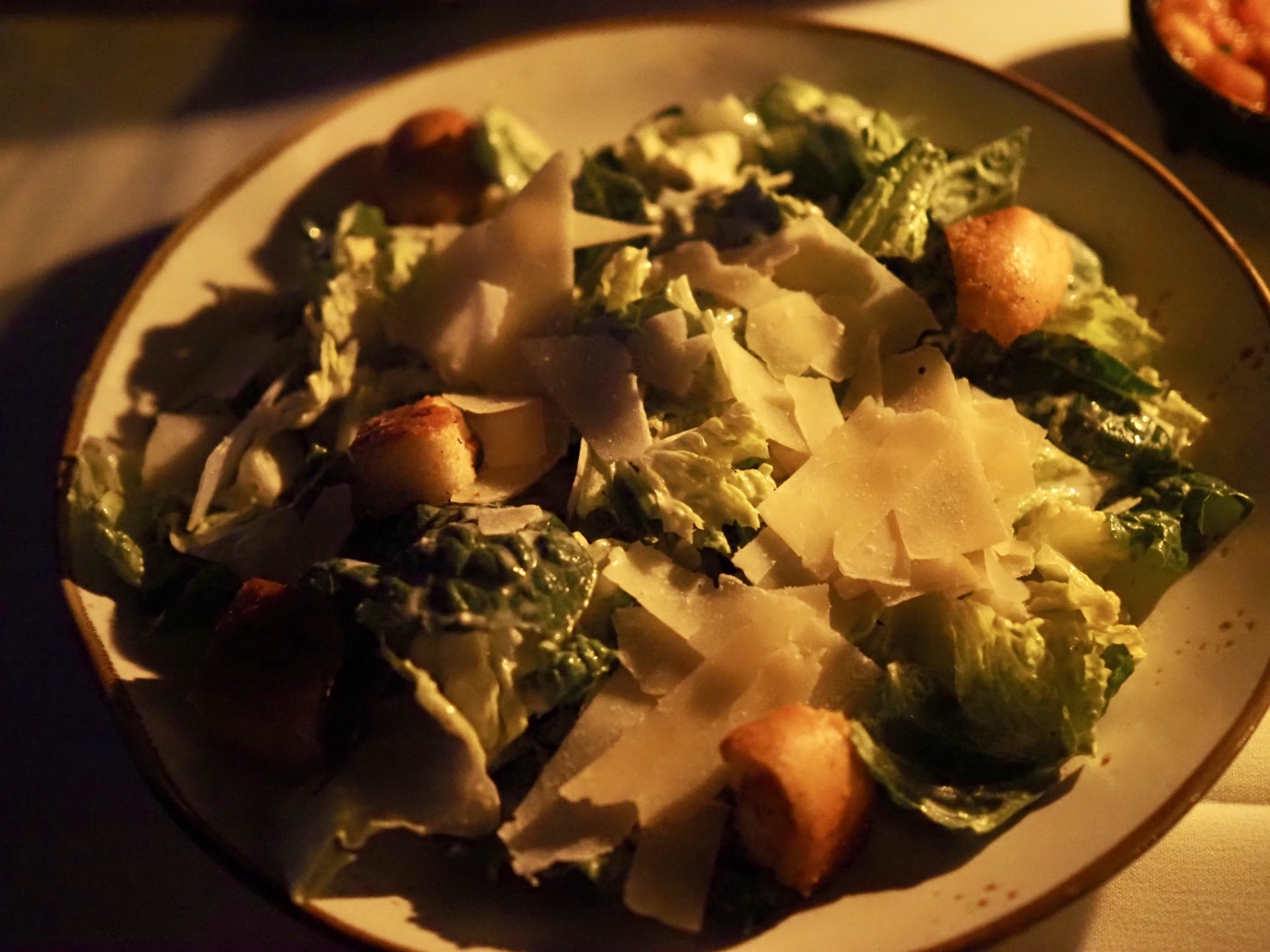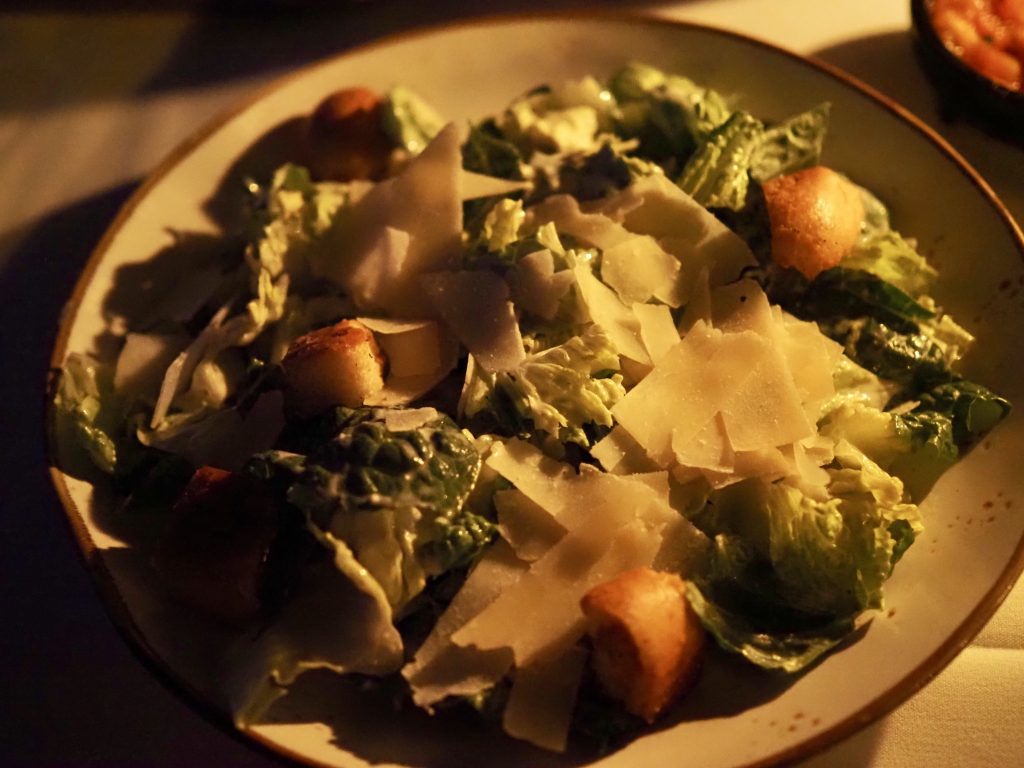 And what about kids' meals? My daughter loved the Quesadillas, which also come with two sides as well. The other kids' meals at San Angel Inn include Tacos, Grilled Chicken Breast, and Macaroni and Cheese. The side options are green beans, rice, corn, and fruit cup. There are also two appetizer choices for kids, for an additional charge. And two kids' desserts options which are an additional charge as well. And a drink is included with the kids' meals!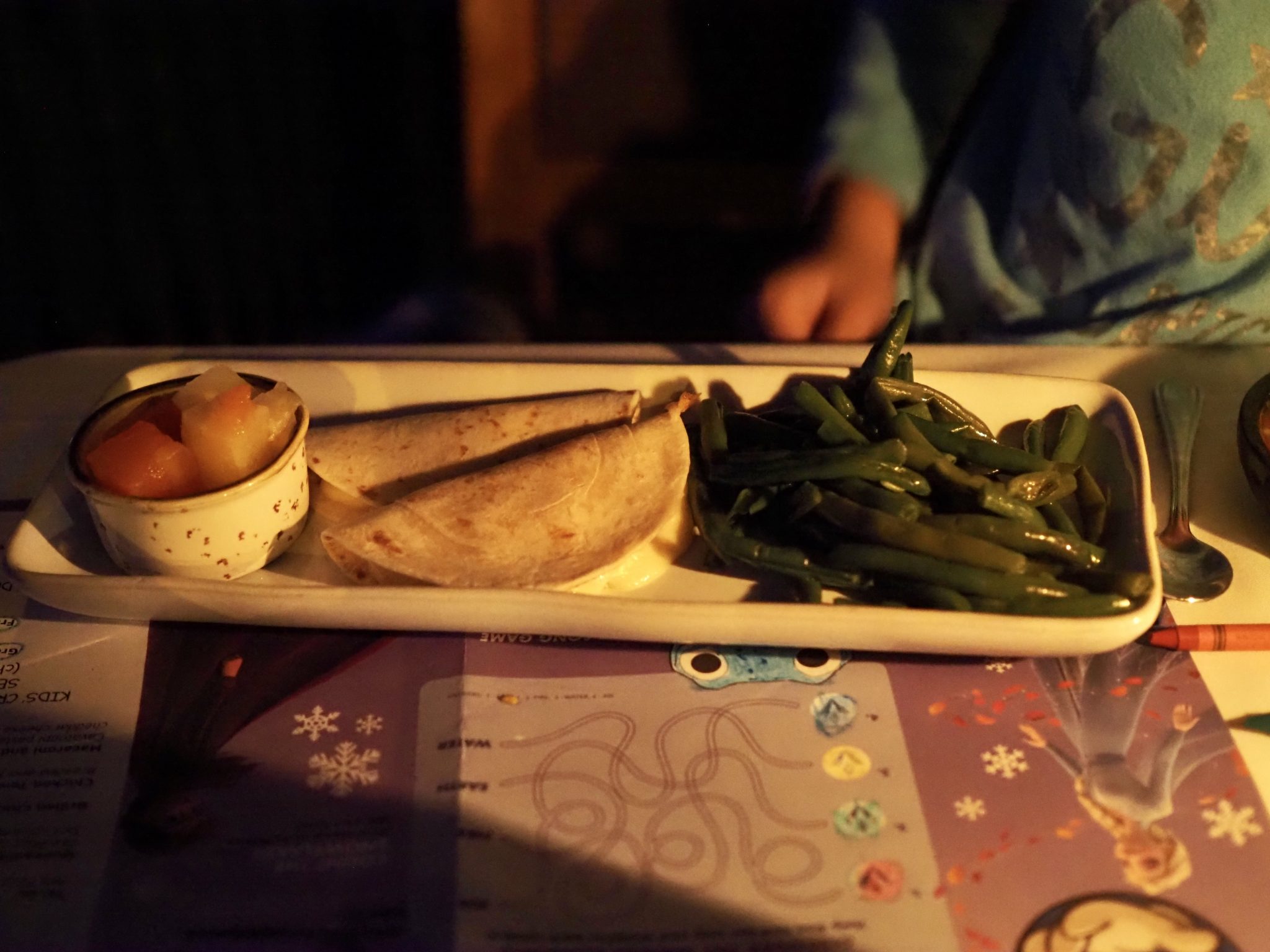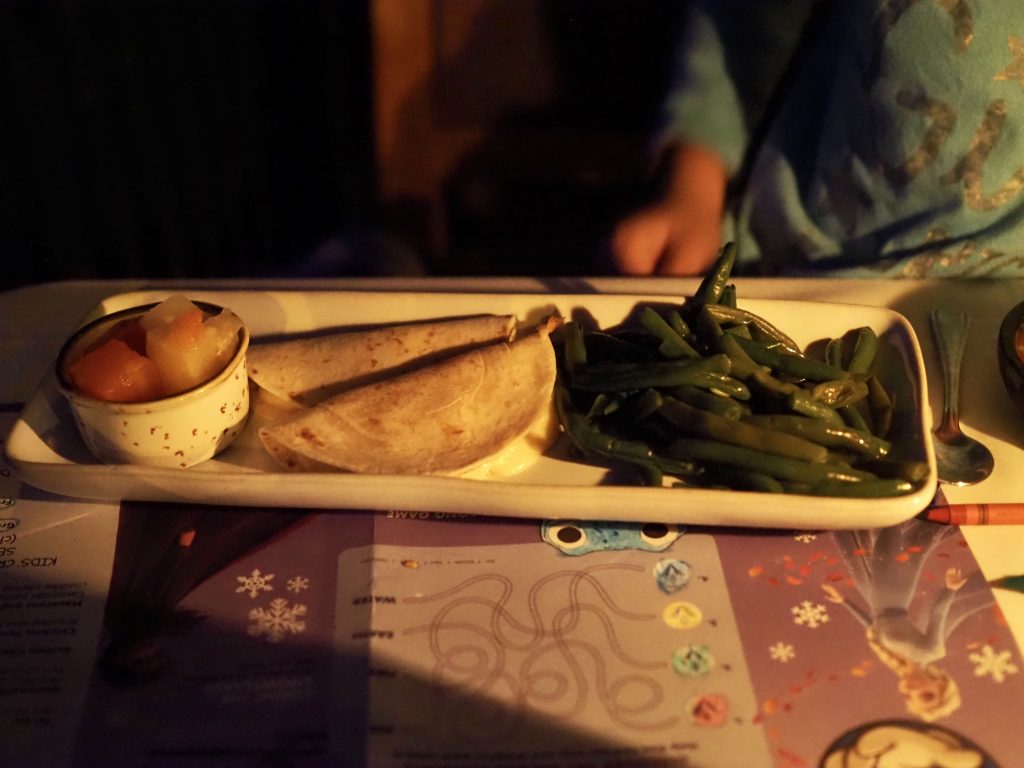 Is the San Angel Inn worth it?
In short, YES! To be honest, we don't eat at Disney World all that often. Since we are annual passholders, it would be cost prohibitive to eat at the Parks at each visit. But for special visits, like a one on one date with a kiddo, the San Angel Inn is a perfect choice. The atmosphere is so unique and kids just love the feeling of being outside when you're inside. It's so fun!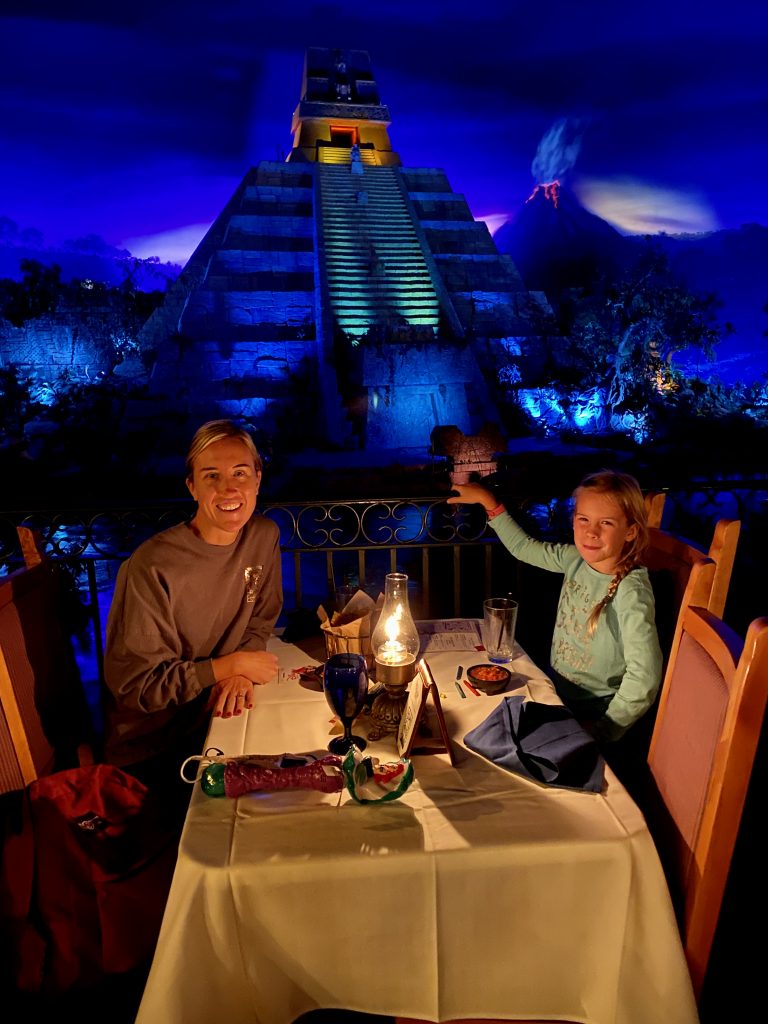 The food is delicious, the setting is intimate but still kid friendly. And it's a Disney World must do! Have you visited San Angel Inn? Do you agree with this San Angel Inn Epcot review? Let me know in the comments or on Instagram!
You may also like:
Droid Depot Options Explained at Disney World
You May Also Like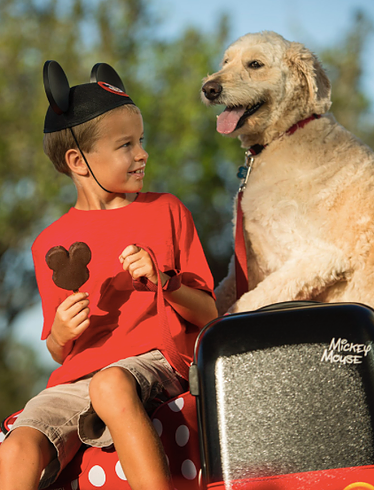 October 13, 2017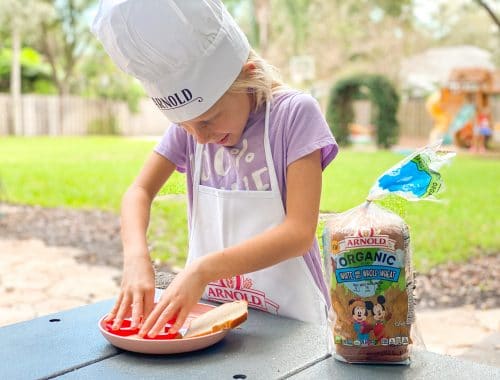 January 26, 2021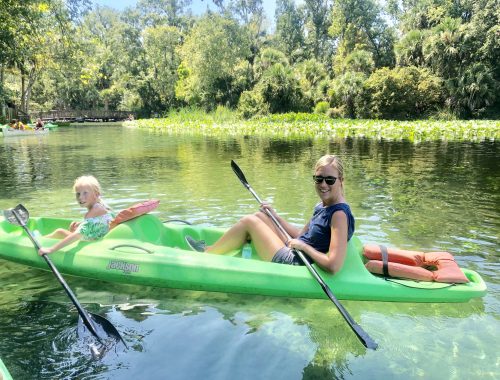 September 10, 2019